Blend and Go: Create Your Own Smoothie Bar
Make healthy eating one of your 2017 goals? Make it easy on yourself and your schedule with these smoothie bar ideas from Kim and Scott Vargo of Yellow Brick Home.
Do you smoothie? Can I use smoothie as a verb? Scott and I have been looking to hop on the smoothie train for years, but we've had nothing but excuses for that same amount of time. Like most, we were looking to seriously up our breakfast game, as we were growing weary of the same cereal, bagels and granola day in and out. We wanted to make this healthy habit stick, so we knew we had to make it easy.
The goal? Blend and go! We started by raiding our grocer's freezer aisle, stock piling any bagged and frozen fruit that caught our eye; blueberries, strawberries and mangoes filled our cart. We also picked up a jug of almond milk, low-fat yogurt, spinach and a few bunches of bananas.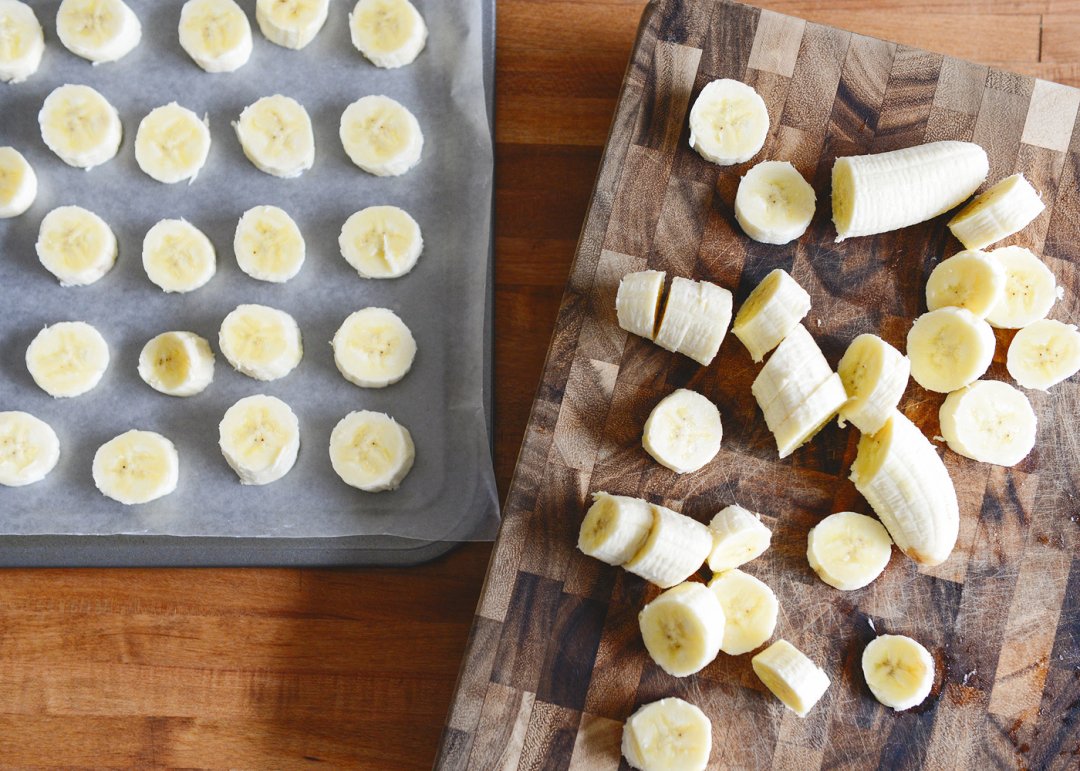 As soon as we got home, we sliced the bananas and placed them in a single layer on a cookie sheet lined with parchment paper. We allowed them to 'flash freeze' by storing them in the freezer for 2 to 3 hours.
Next, we divvied up the fruit – bananas included! - into freezer safe glassware, with each variety getting their own container. The spinach was tossed into a large produce keeper, which uses non-toxic carbon filters to keep it fresher, longer. (Game changer!)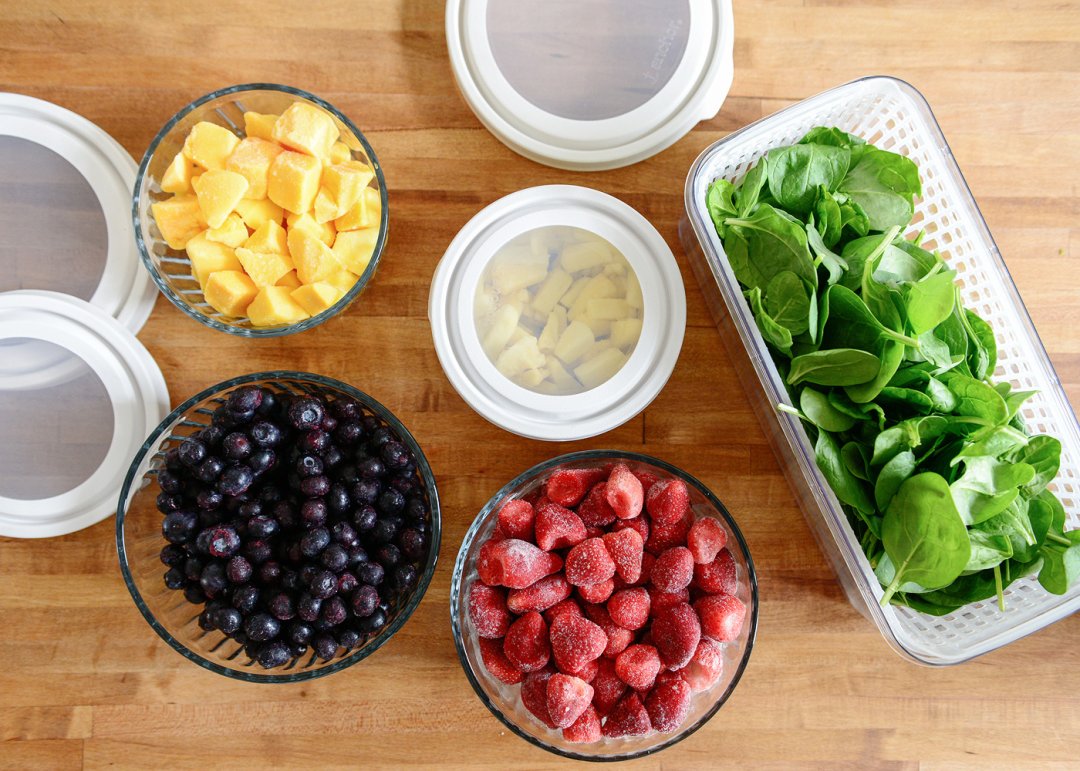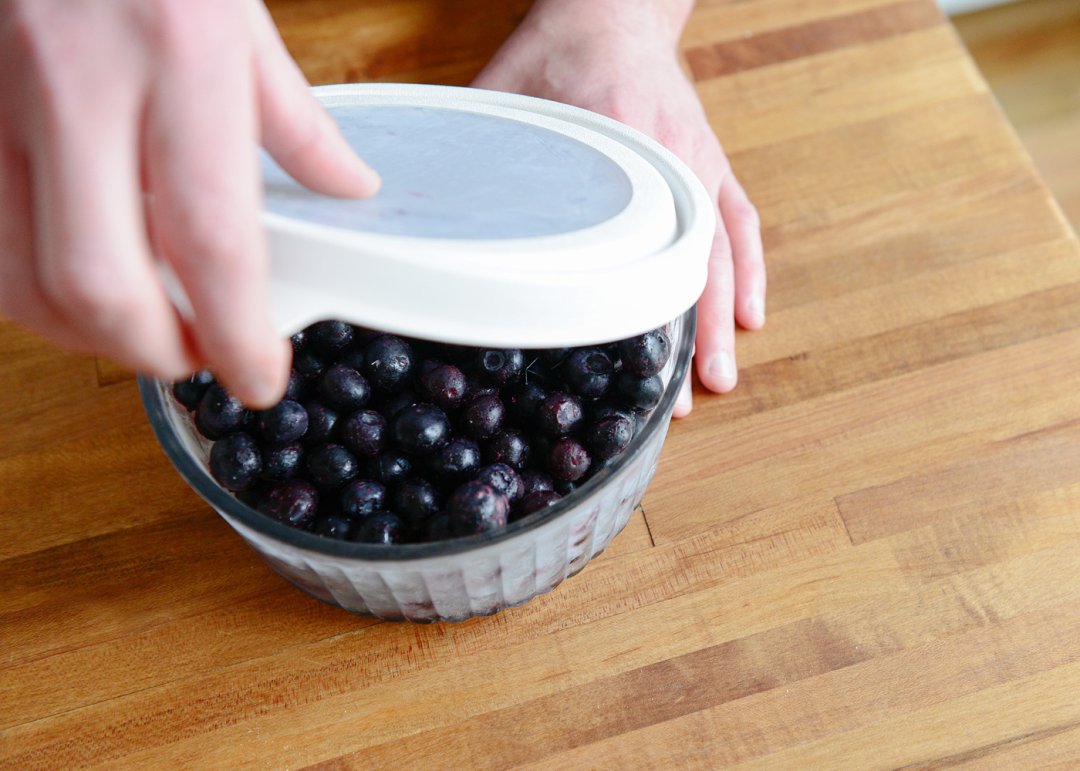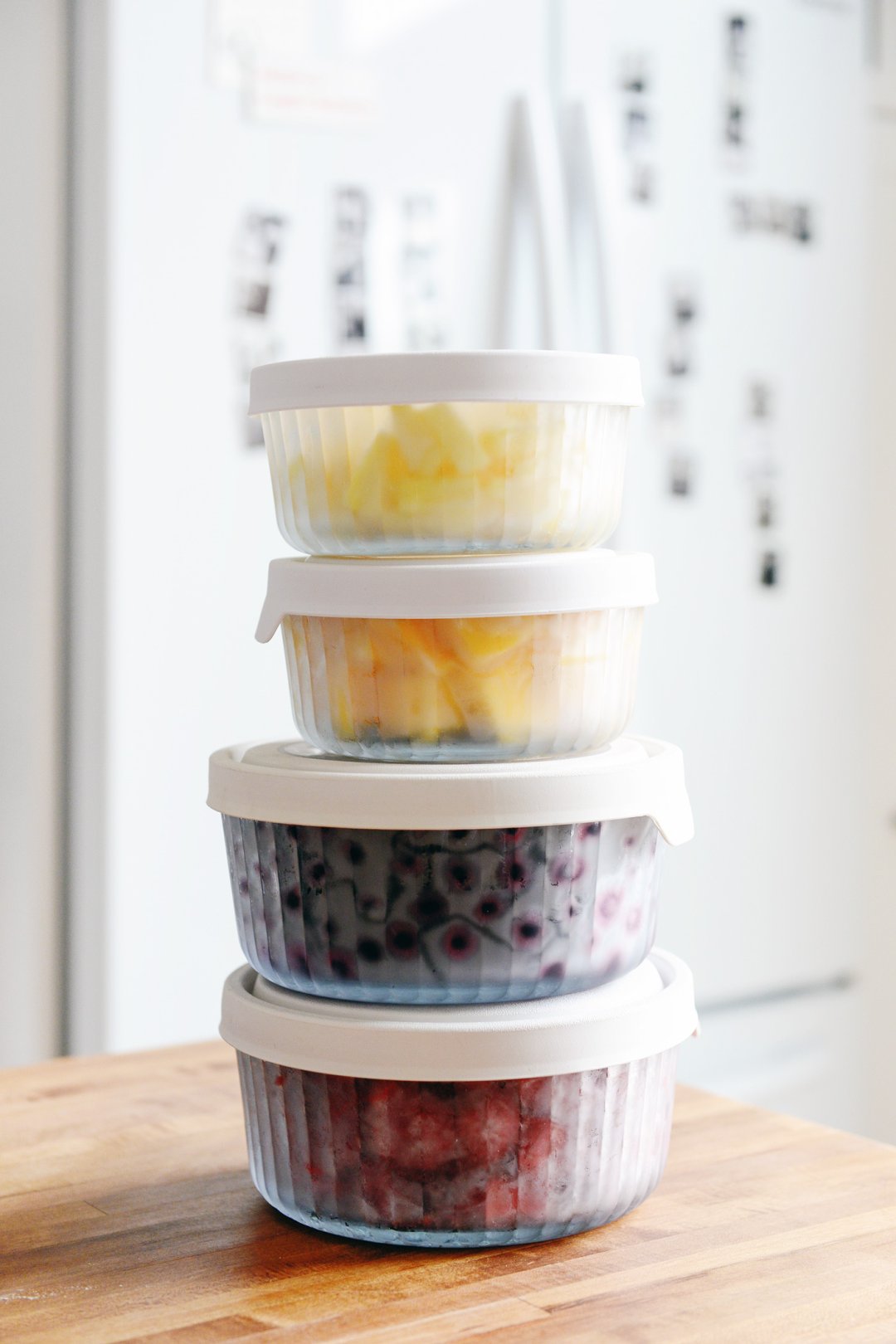 Can I let you in on a secret? One of our biggest reasons for holding back was the massive collection of recipes we found in cookbooks and online. These resources made the journey feel overwhelming, but as I took a closer look, I started to find a common theme for a 2-person recipe:
2 cups of liquid, such as almond or coconut milk
1 cup of yogurt (optional)
2 handfuls of leafy greens
2 cups of frozen fruit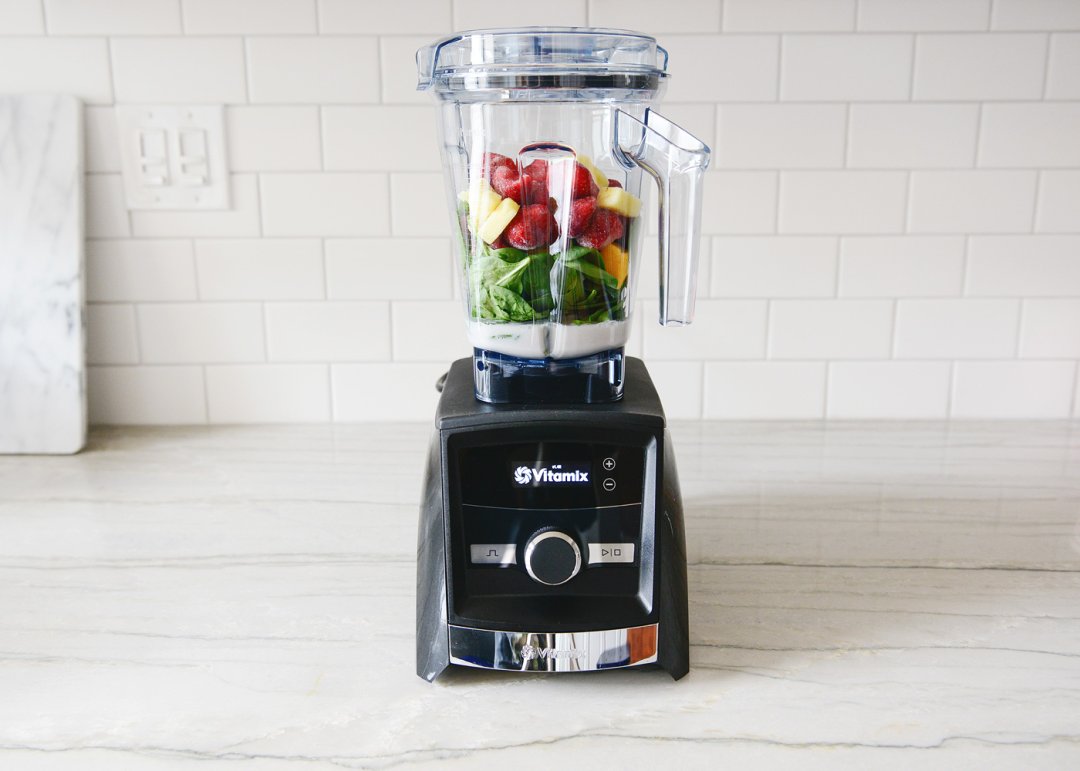 We also started using a Vitamix, which is handsome enough to leave out on the counter (our daily reminder to drink up!), and it handles our frozen fruit smoothies like a champion. This whole time, I was going off of the assumption that a smoothie was an exact science. It's not! I start with the above ingredients as a base, mixing and matching the fruits depending on my mood for the day. Bananas add a creaminess that can't be beat, but I've also discovered that avocados will do the same. Spinach and kale can be intermixed, and they don't affect the flavor whatsoever. (My current obsession? Bananas and apples for the fruit, plus a heaping tablespoon of peanut butter!)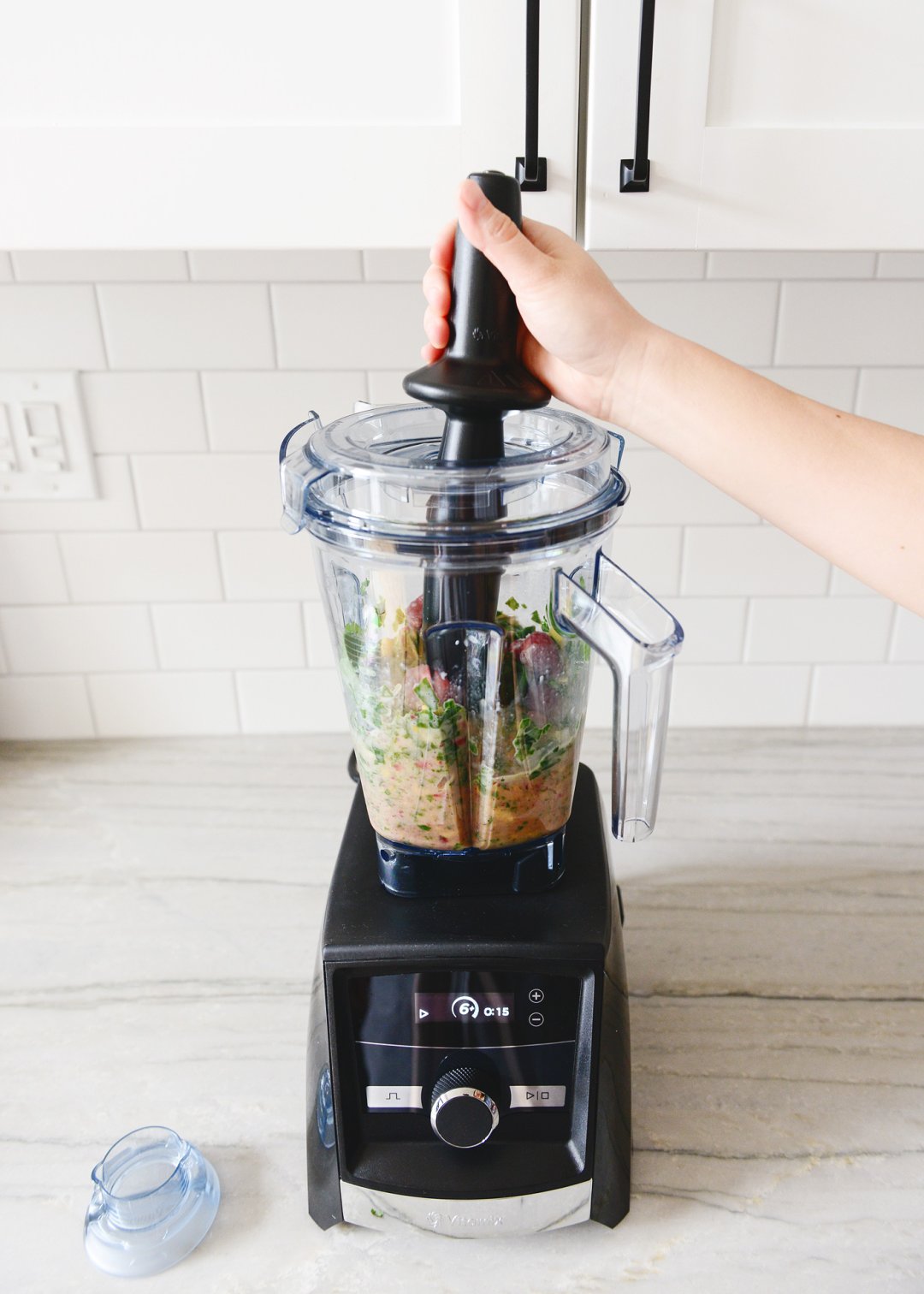 The secret is to layer the ingredients from liquid to frozen: start with milk, then the yogurt, then the spinach and finally fresh/frozen fruits and/or ice cubes. Our Vitamix has a built in timer, and we've found that working our way up to the tenth speed for 1 minute gives us the creamiest shake to start our day!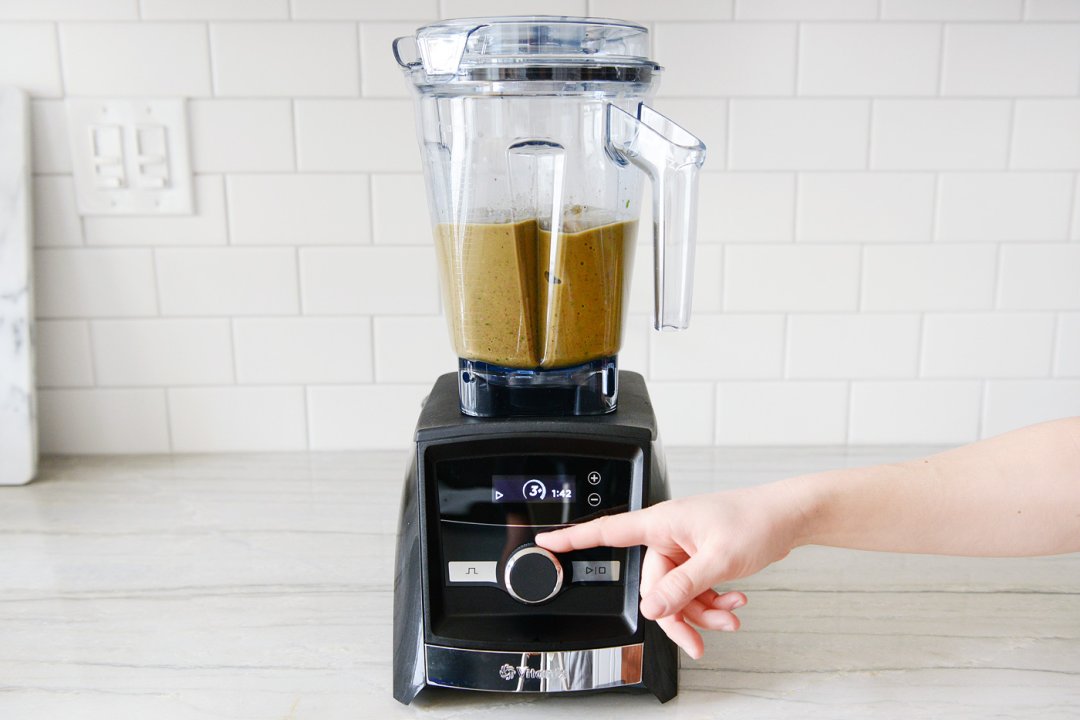 We keep a pair of to-go tumblers nearby, making the grab-'n-go process that much easier.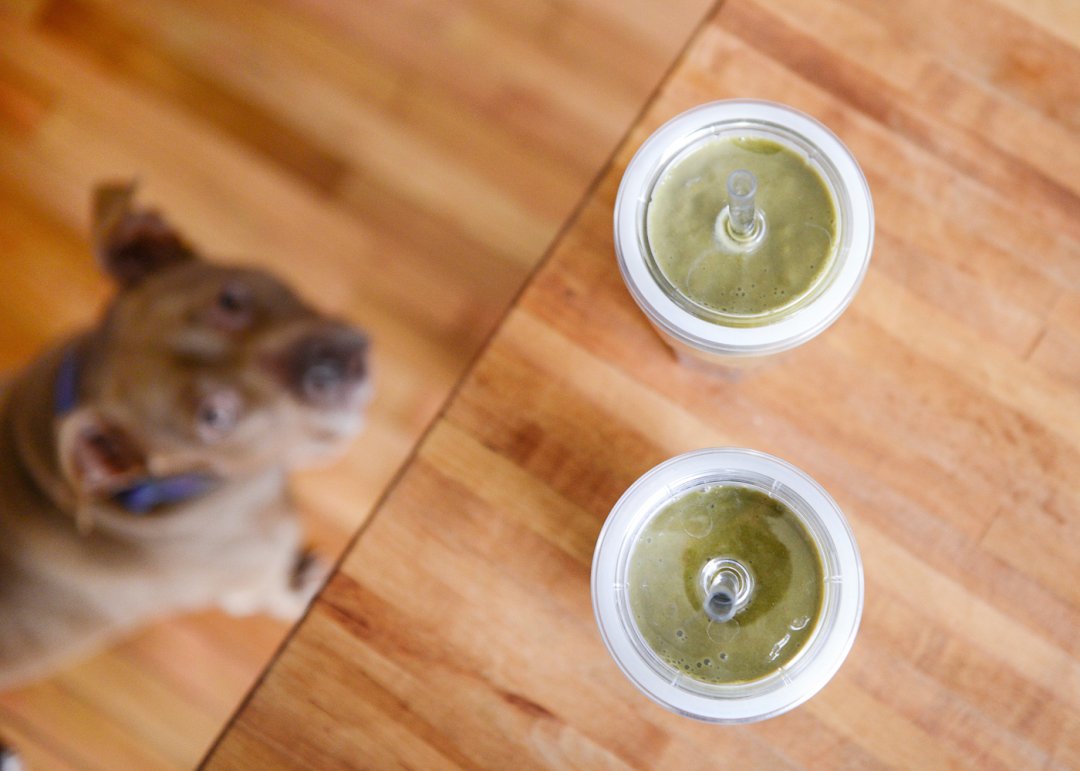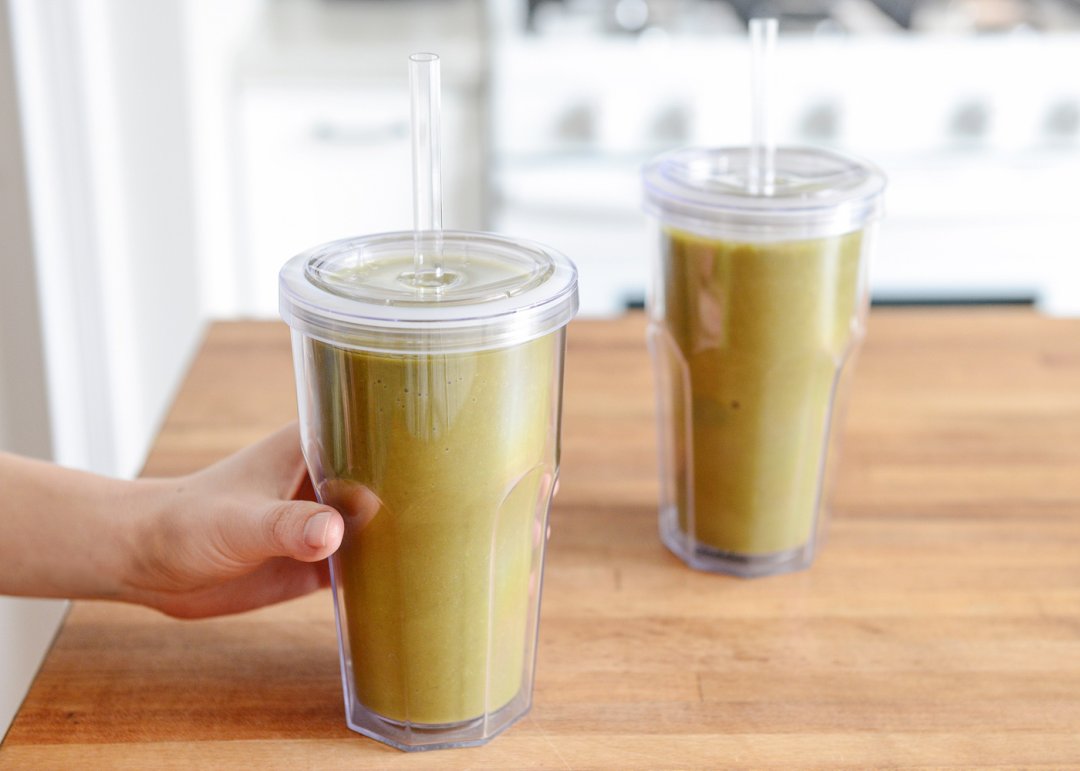 Afterwards, we rinse our Vitamix with warm water, and we re-fill it halfway with warm water and one drop of dish soap. Another 1-minute blend on high keeps our machine clean and ready for the next day (and the day after that, and the day after that!).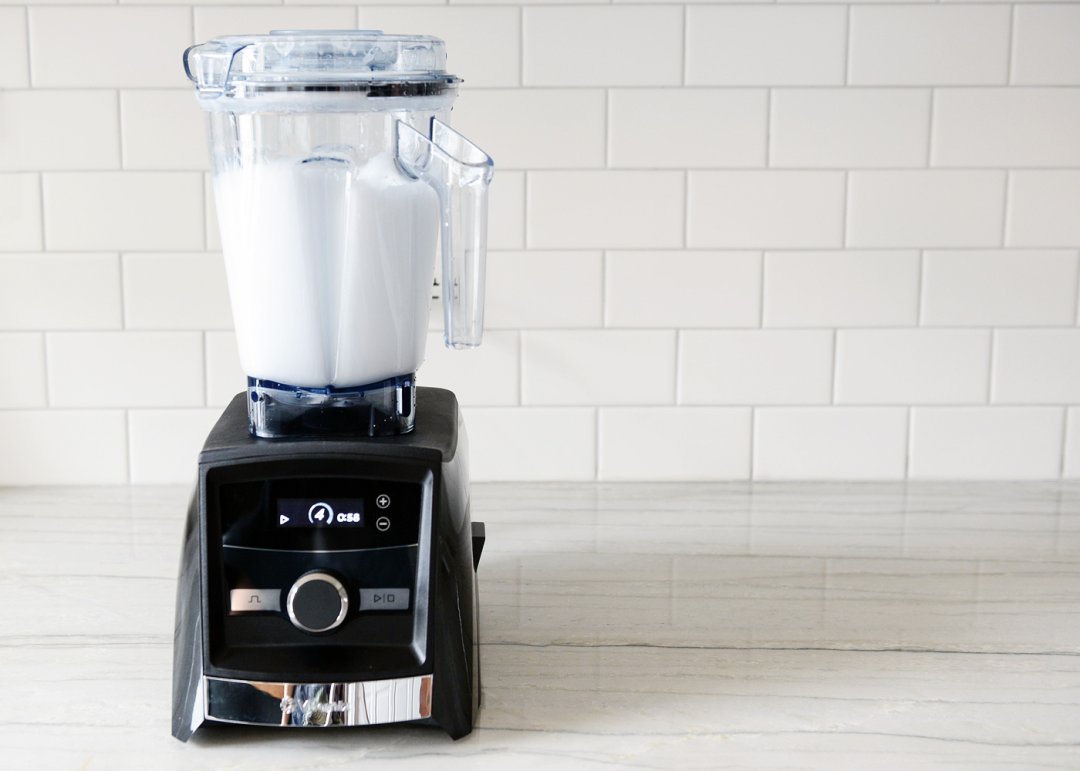 Taking a small amount of time at the start of every week has been the key to our longevity. Of course, mixing up the ingredients keeps it interesting, and we're looking forward to experimenting even more!
Do you smoothie? What's your favorite blend?