Three easy gift wrapping tricks that take holiday presents from basic to beautiful
By: Tasting Table for Crate and Barrel
This holiday season, putting a bow on it isn't going to cut it anymore.
Take your presents from basic to beautiful with three easy 30-second gift wrapping tricks that even the messiest among us can master (check out the video above to see how they're done).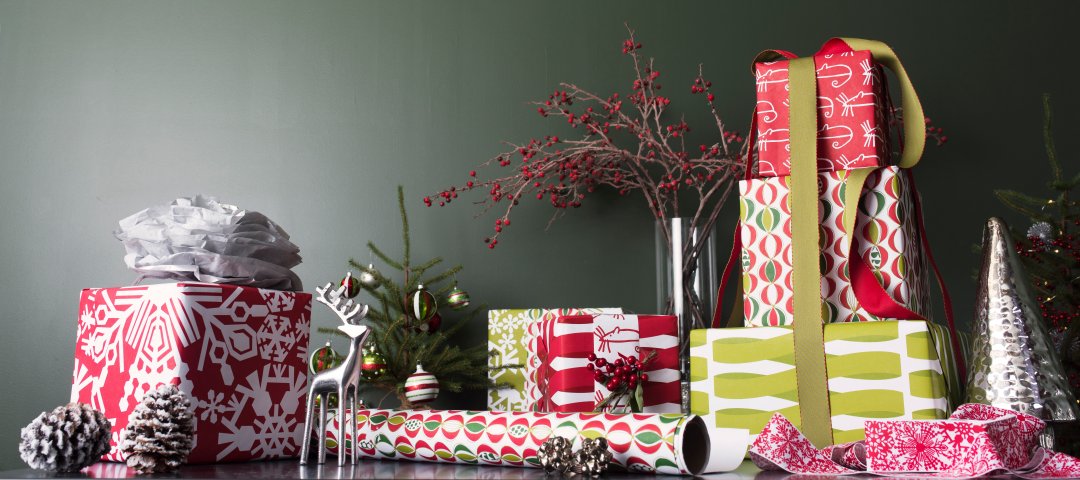 Stacks on Stacks: If you're giving someone very lucky more than one gift, arrange their bounty in a tower. Wrap the presents in complementary papers, then stack them from largest to smallest. Secure the gifts with double-sided tape, then tie an impressive bow to hold it all together.
Just Sash Yes: Give presents a touch of contrast with a sash. Choose a second paper that complements the original wrapping but isn't too matchy-matchy, decide how wide you'd like the sash to be, then measure the length by rolling the box along it. Voila: a sash in a dash.
Bloom Time: Tissue paper flowers are a pretty, easy alternative to the standard ribbon bow. Fold a piece of tissue paper into a thin strip, then tie it in the middle. Trim the ends and open up the tissue into a blossom that adds flower power to your gift.