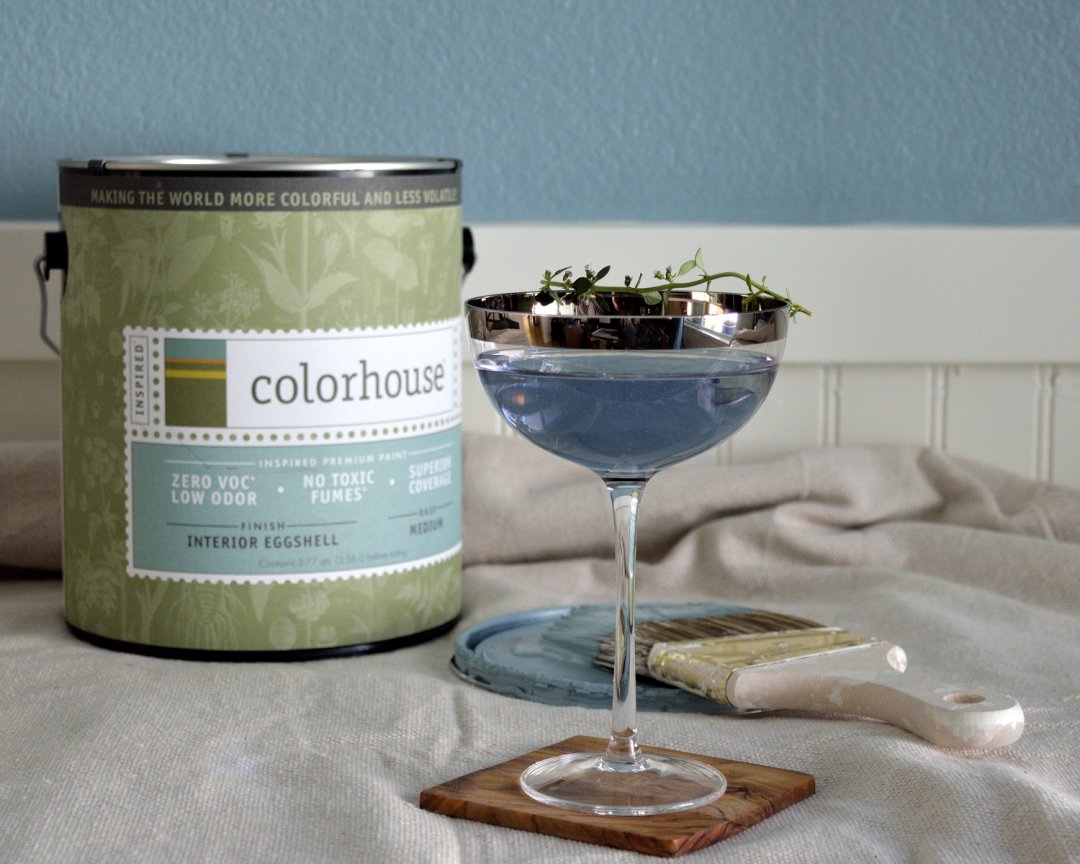 12bottlebar.com
David and Lesley Jacobs Solmonson of 12 Bottle Bar are giving their home bar a makeover, starting with a new coat of paint. And while the end result certainly makes a home DIY project worth the time and effort, there's nothing quite like a cocktail to toast progress.
"So, tell us about your home bar." It's a fair question, especially when put to the authors of a cocktail book. But, instead of regaling our friends with stories of our tiki oasis in the garage or our top secret mixology lab, we shrugged and told the truth: We had four flat-pack bookshelves which were deep enough to push the books toward the back and thus line the front with booze. It wasn't elegant, it certainly wasn't pretty, but it did the job. Still, it wasn't something we were inviting people over to see. "So, how do you imagine your perfect home bar?" Believe it or not, that wasn't an easy question for us to answer. Was it tiki, retro apothecary, or some swank, techno lounge? Given the right time and place, all of them have their appeal. Lesley, however, had the perfect answer. "It should feel like us – like it's always been part of the house." Of course, "part of the house" wasn't an easy proposition.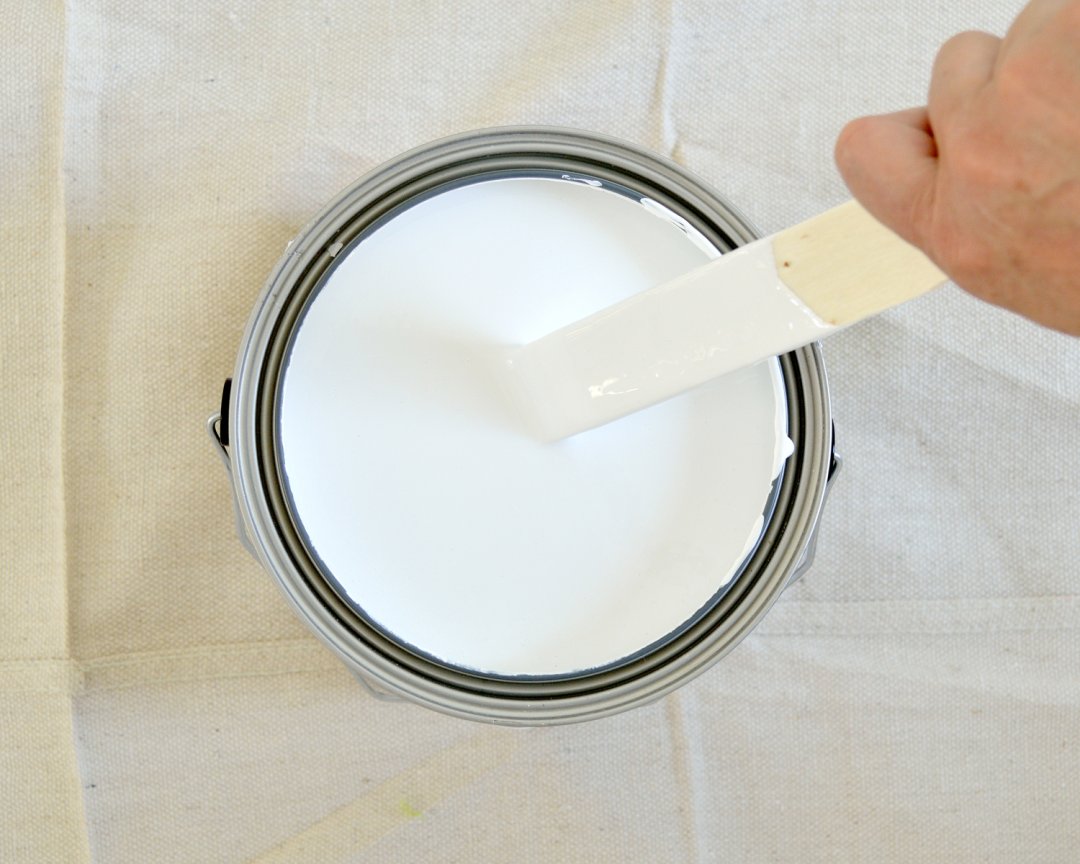 We purchased our little bungalow three years earlier as a flip. Somewhere among the past few owners, someone had partially updated the 1980s interior – carpets replaced with faux wood floors, bead-board ceilings in half of the rooms, and wainscoting in the central living and dining areas. Rumor had it that the room we pegged to be the bar – where our liquor and book collection currently resided – had once been the third bedroom indicated in the property survey. Now, it hung off the dining area (a strange location for a bedroom) with an open archway and a large pass-through carved into one of the walls. Beyond those alterations, the room was unfinished—no wainscoting or high baseboards—which made it the perfect canvas for something new and something, well, us. Now, we just needed a place to start, and we started with color.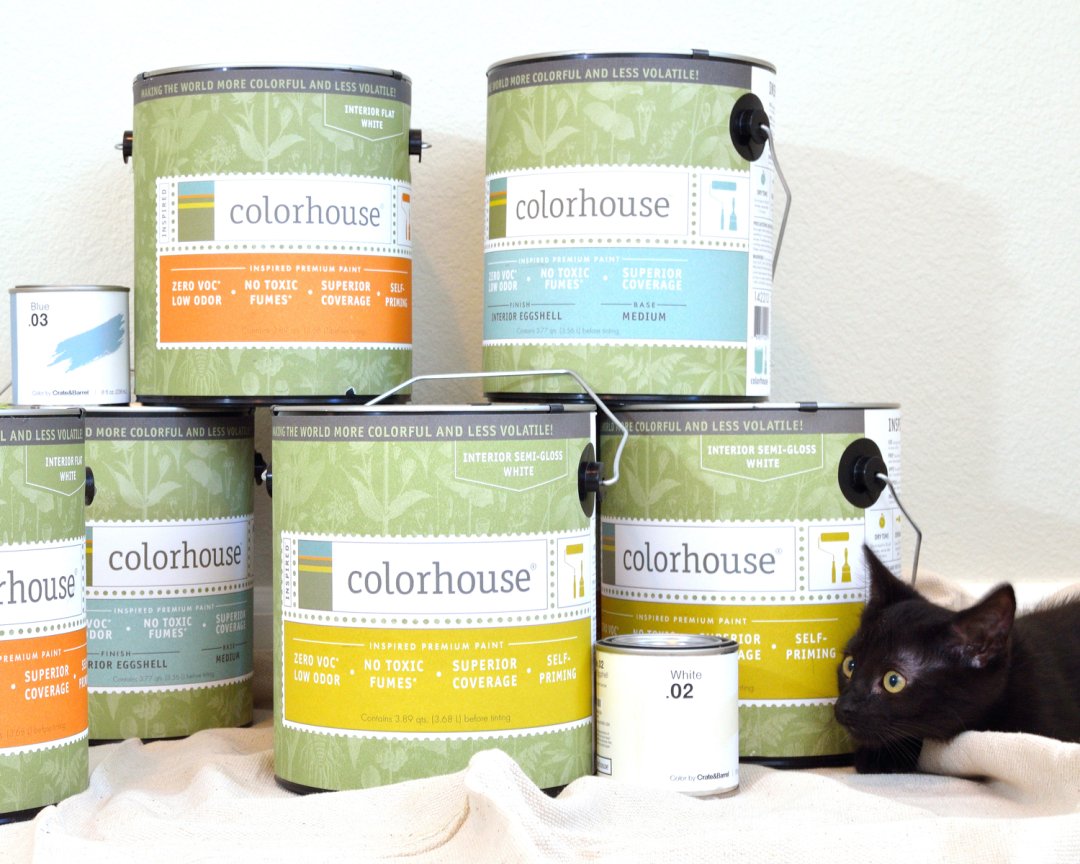 Whoever before us painted the interior of our house did a lovely job of choosing subtle, almost organic tones which seamlessly flowed into each other. While we wanted something similarly "natural", we also wanted a color which set the room apart, visually, from the rest of the house. "Blue!", we both exclaimed simultaneously, as we shared a deep fondness for the hours we had spent in London's Blue Bar. Our friends at Crate and Barrel directed us to their paint selections, and told us to pick the colors we liked. If you've ever wandered into the paint swatch aisle of your local hardware and home center, the choices can be overwhelming. "Is there really a meaningful difference between ecru and bone?" The Crate and Barrel selection, by contrast, is small—just 35 perfectly curated colors. We initially couldn't decide between Blue .02 and Blue .03, but after picking up samples at our local Crate store, .03 proved to be just the shade for us—a subtle, soft blue which would neither overpower nor darken the room.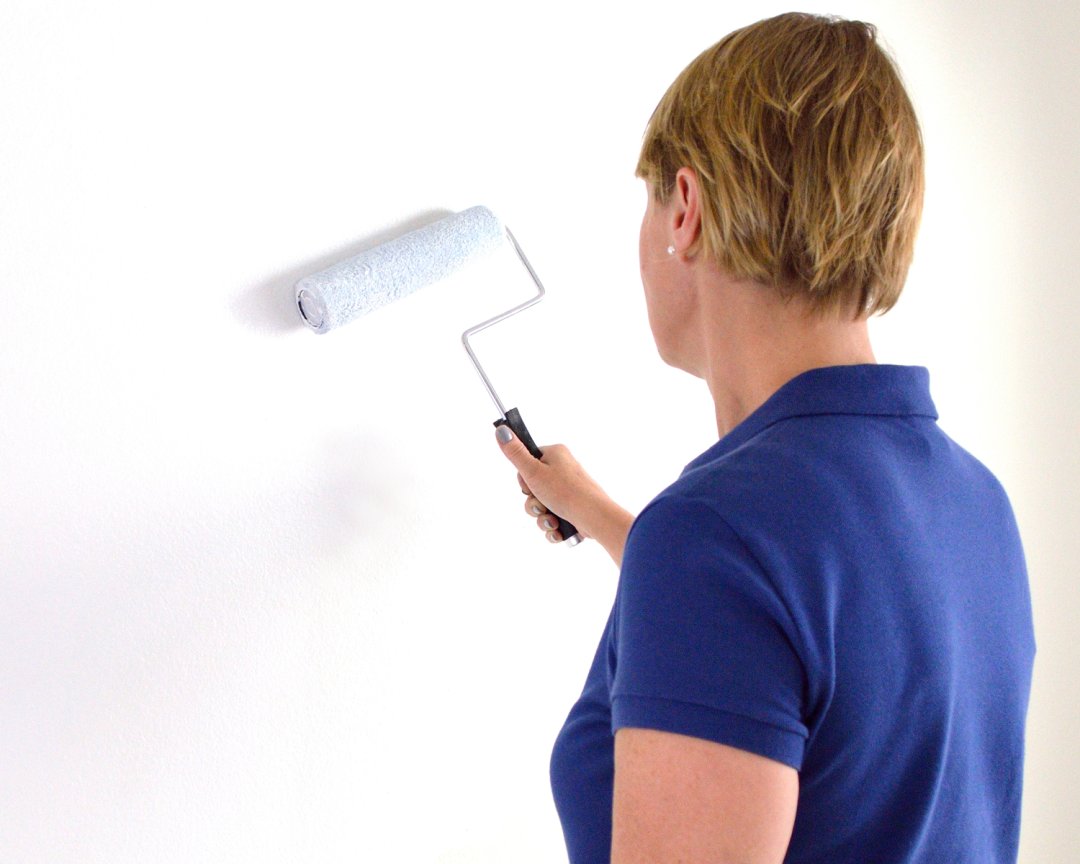 In order to bring out the true quality of the blue, we decided to first apply a coat of White .01, a clean, bright white, over the existing tan walls.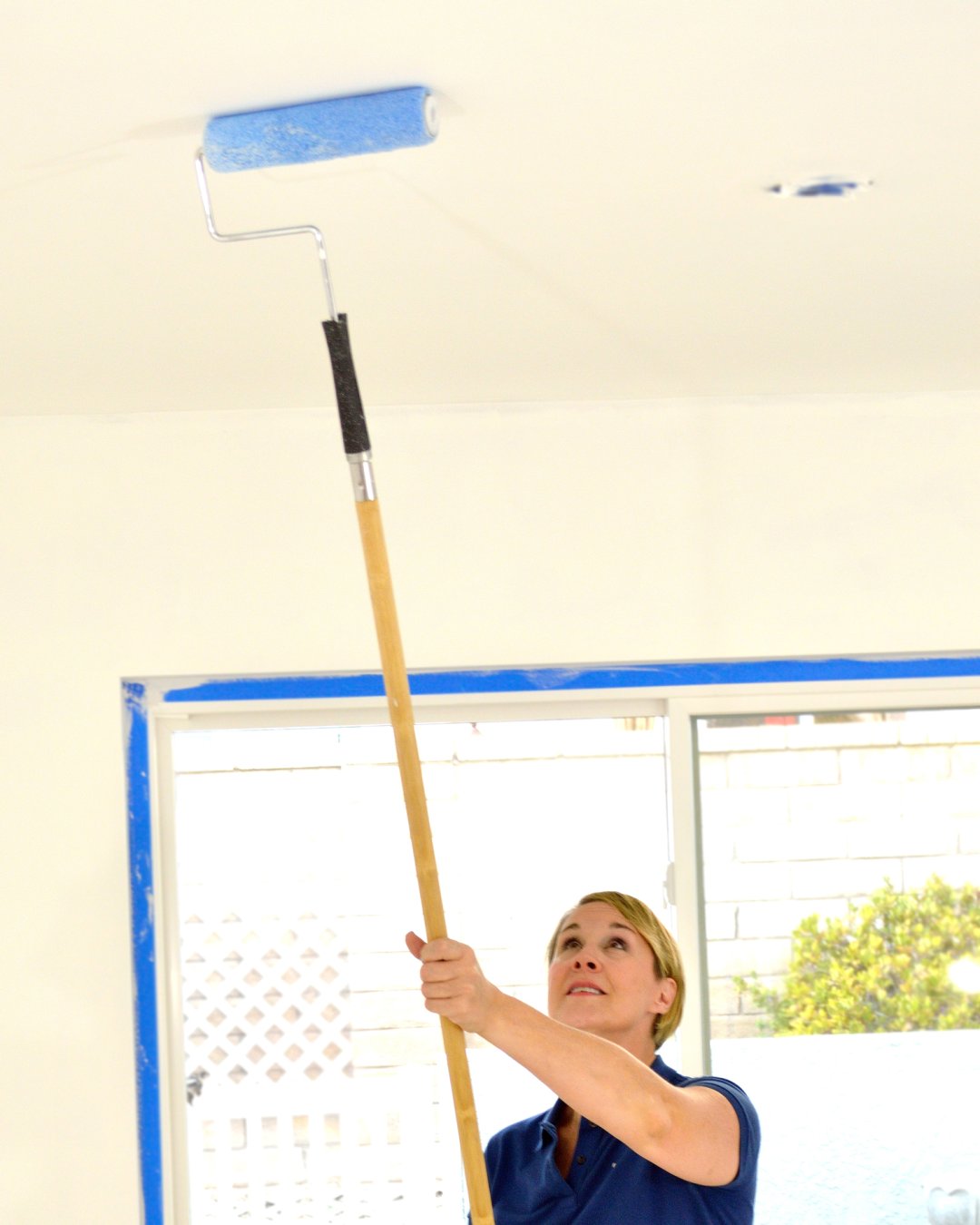 We also chose to paint the ceiling with White .01 in order to reflect as much light as possible from our existing 60s-inspired ceiling lamp. Paints chosen, we went to work. If there's an upside to painting a room during the heat of a California summer, it's that the paint dries quickly. If there's a downside, it's trying to sleep with the air conditioning off and the windows open because the paint you used is stinking up the whole house. Fortunately, that's not the case at all with the Crate and Barrel collection from Colorhouse. All of the paints are VOC (volatile organic compound) free, contain no toxic fumes/HAPs, no reproductive toxins, and no chemical solvents. They are self-priming, 100% acrylic, and clean up easily with soapy water. Even the cans are made from recycled materials, and the labels are environmentally friendly.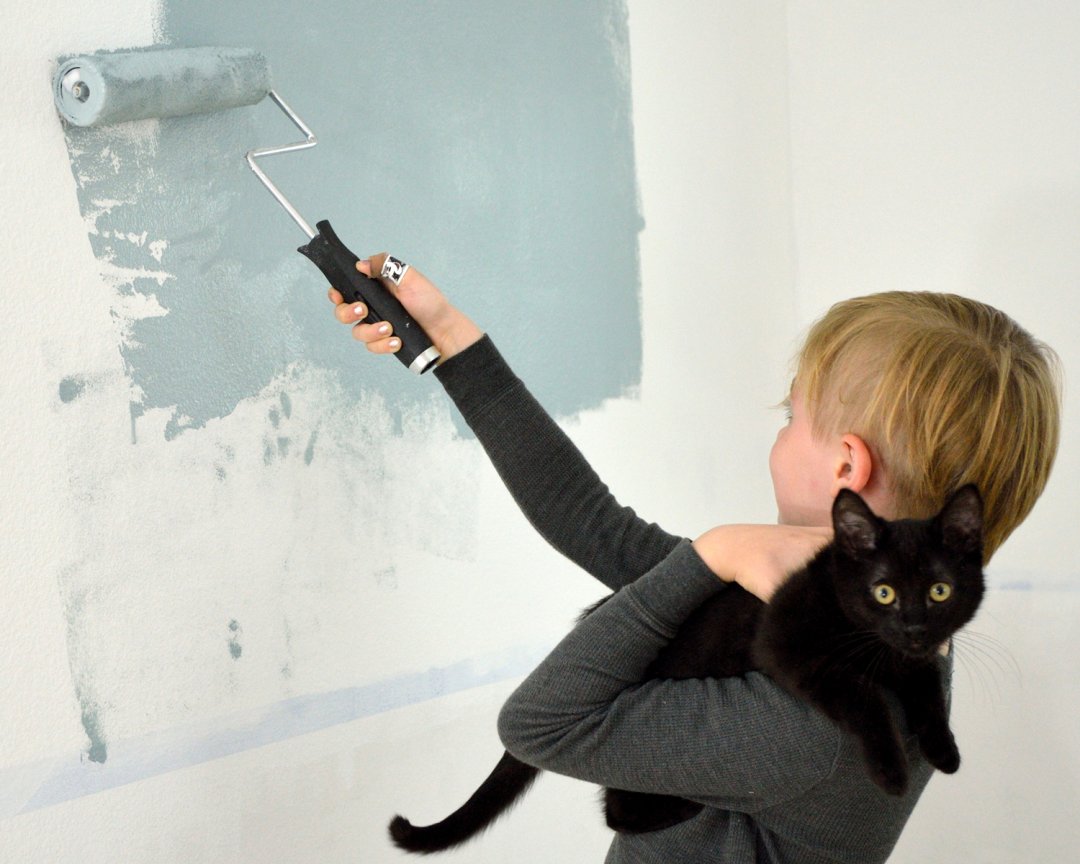 On a practical note, all of the care and consideration Colorhouse put into their product meant that we could indulge, without worry, the youngest member of our family when he begged to help roll the walls. With a single coat and some touch-ups, we were done. Mistakes were easily erased with a damp cloth.
As we're drinks writers, this would be a good time to segue to the cocktail. Thinking about the blue color we were painting the room and the eco-friendly qualities of the Crate and Barrel paints, we began to scratch our heads over a very interesting question: Could we make a naturally blue drink to toast our progress? Turns out, we could.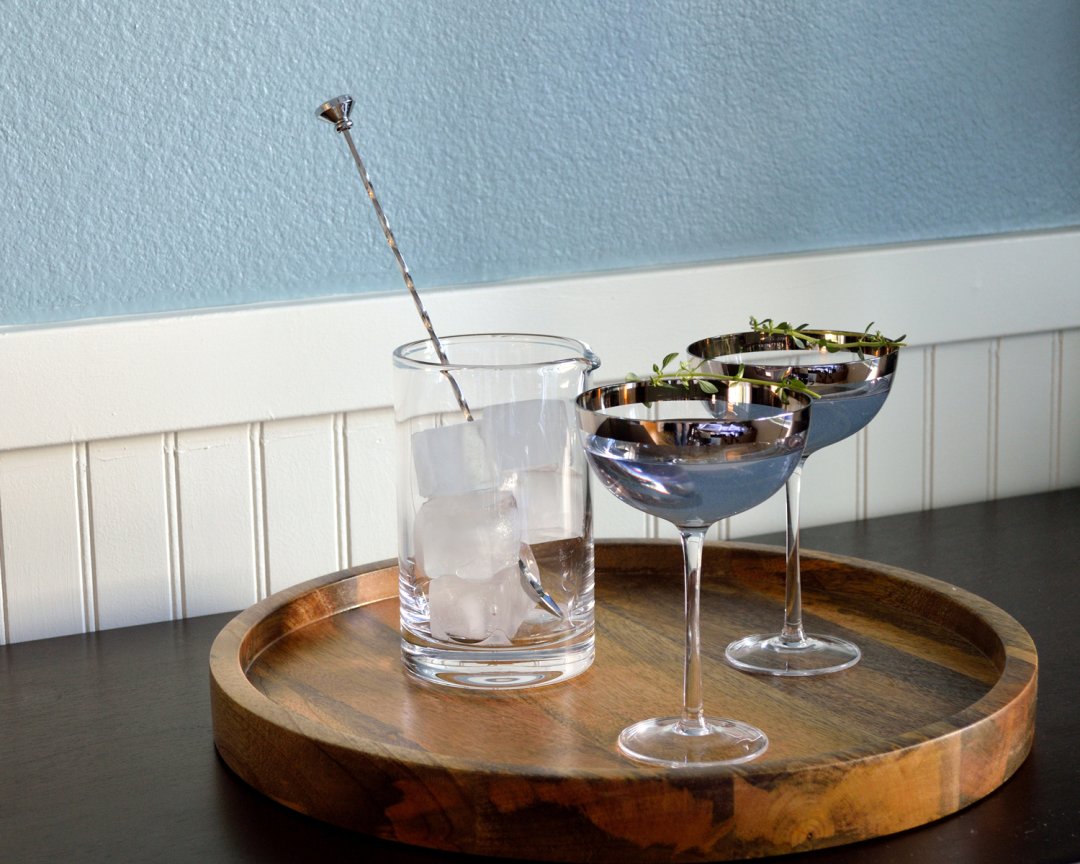 The Making of the Topcoat Cocktail
In our book, The 12 Bottle Bar, we turned our back on blue cocktails. Since then, our stance has softened a bit because blue drinks are—we admit it—fun. Still, blue Curaçao, the primary ingredient for blue beverages, is simply Curaçao, an orange liqueur, dyed, well, blue. Substitute traditional Curaçao or another orange liqueur in place of the blue stuff and you'll have a more honest drink that tastes the same. The only thing you lose—yes, we know—is part of the fun. So, how could we bring back the fun while still embracing our cocktail principals? The answer is butterfly pea flowers.
Butterfly pea flowers are something of a hot trend among bartenders for the simple reason that they turn things blue and, depending upon the other ingredients you add, other colors as well. Mix butterfly pea tea with a bit of citrus and your drink will turn purple; mix it with a lot, and you'll get pink. Even under different temperatures of light, your drink seemingly shift from blue to purple to gray. It's quite amazing.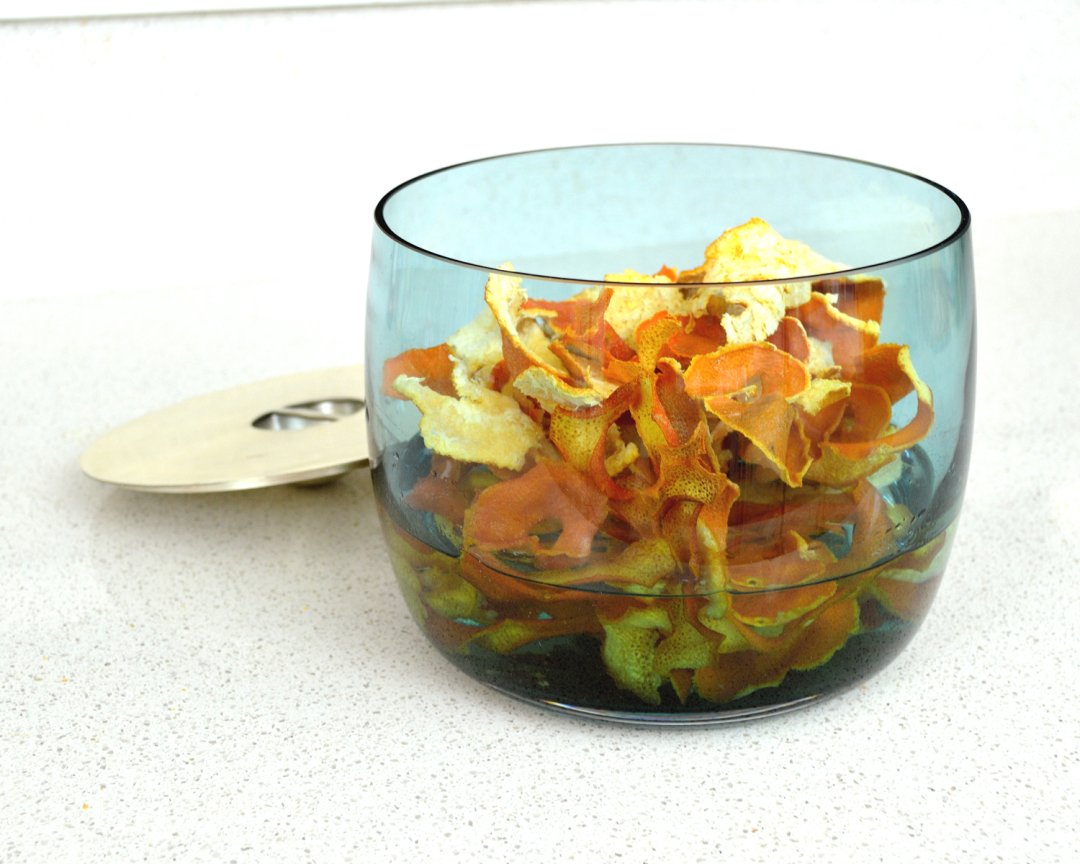 We sourced our butterfly peas in tea bag form, easily found through common online retailers. To make our blue curaçao, we simply infused 100 proof vodka with dried orange and tangerine peels for several hours, then mixed in a simple syrup made from butterfly pea tea and granulated sugar. The result certainly isn't what you'll buy at the liquor store—it's a lot more fun.
Our drink, which we dubbed the Top Coat in honor of our completed painting, is a sweet variation on a classic martini, with a hue of blue like no martini has ever seen. Mixed up in a Cocktail Mixing Glass and served in a Pryce Coupe Champagne Glass, the drink is just stunning—just like the paint on the walls. After a long day of room renovation DIY, it's nice to indulge in an equally DIY cocktail. After all, it's your bar.
Topcoat Recipe
2 ounces dry gin
1/2 ounce dry vermouth
1/2 ounce homemade blue curaçao
Add all ingredients to a mixing glass and stir vigorously for 30 seconds. Strain into a coupe or martinis glass. Garnish as desired. A thyme sprig or a small tangerine peel are nice additions.
Blue Curaçao
3 oranges, peeled
6 tangerines, peeled
1 bottle vodka, preferably 100 proof
2 butterfly pea tea bags
1 1/2 cups white sugar
Peel the oranges and tangerines. Place on a baking sheet and dehydrate in a 140 degree oven (or a dehydrator), approximately 5 to 6 hours.
Place the dried peels in the vodka and allow to infuse for approximately 12 hours, until the vodka had taken on a distinctively bright orange flavor and vibrant hue without too much bitterness. Strain out the peels and discard them, saving the liquid. (Our Orb Glass Ice Bucket worked perfectly for this).
Brew two butterfly pea tea bags in one cup of water for 10 minutes. Remove the tea bags and add the sugar to the warm tea. Stir to fully dissolve the sugar.
Add 1 cup of the tea syrup to 2 cups of the infused vodka. Keep in a covered container or bottle.
Not sure how to pick colors? Check out these tips from DIY experts Yellow Brick Home.