From simple pans to tricked-out kettle grills, this gear will fit into your lifestyle whether you're 25 or 55
By: Tasting Table for Crate and Barrel
When warmer temperatures finally roll around, lovers of steaks, kebabs and burgers want to get grilling—and stay grilling all summer long.
But the way that grilling happens changes through the decades: At 25, a starter apartment with no outdoor space might limit you a grill pan perched on the range, while at 55 a spacious backyard might afford enough room for an all-in-one kettle grill setup. No matter what your age, this grilling gear will help you plate your favorite smoky bites all season long.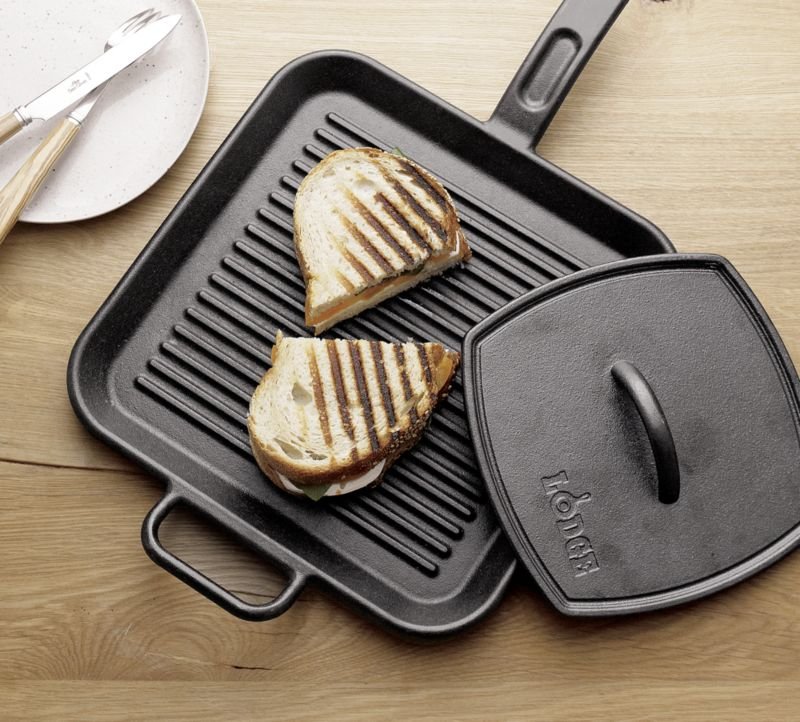 20s: During their first post-college decade, nascent grillmasters are likely constrained both by space and by funds. But even if you're living in a studio apartment on a budget, you can still do your grilling indoors. This pre-seasoned grill pan from cast iron experts Lodge costs just $39.95 and takes up only a single square foot of storage space, but still turns out perfectly charred cheeseburgers, chicken thighs and sliced marinated vegetables. For flipping and turning ease, arm yourself with a pair of inexpensive, durable locking tongs as well as a slotted spatula, and pick up a simple digital thermometer that you can refer to you as you learn how to grill meat to temperature.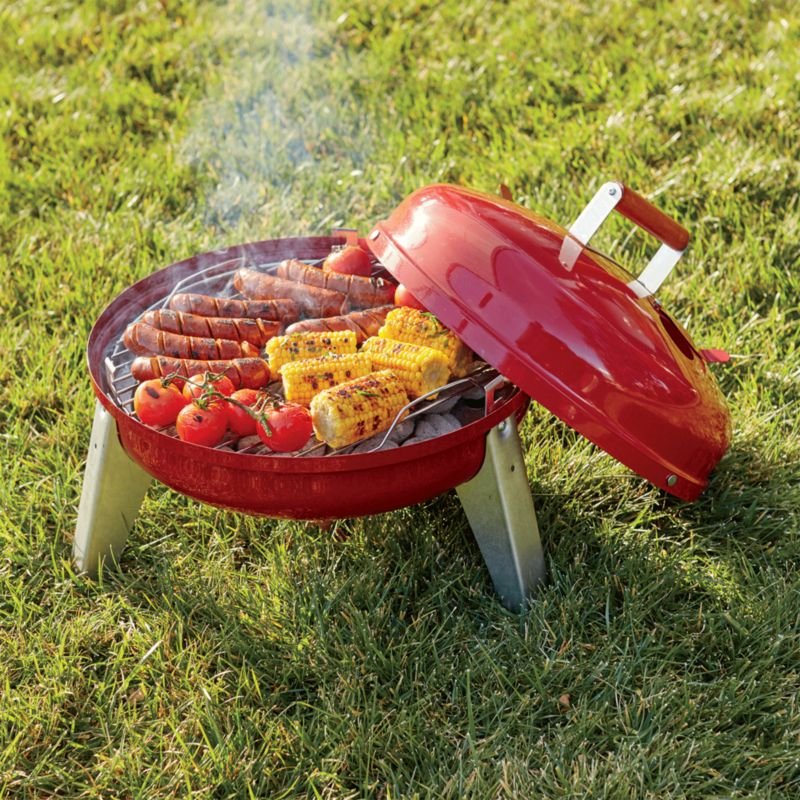 30s: In your thirties, you can stretch out a little more, seeing as your apartment or home may have a terrace or patio. With some more space on your hands and a bit more cash in your wallet, you can upgrade your grilling toolkit without spending a fortune. For your grill, choose this versatile dual-fuel model: grill over electric heat if you're inside, or over charcoal if you've got the outdoor space or want to pack up the portable grill and head to the park. For the latter option, you'll want to have a chimney starter on hand: it's by far the most efficient way to light coals. Tool-wise, pick up a handy kit that includes a stainless steel spatula, fork and tongs, plus a brush for scraping down your grill. If you do happen to be camping or tailgating, everything packs away into a handy carrying case.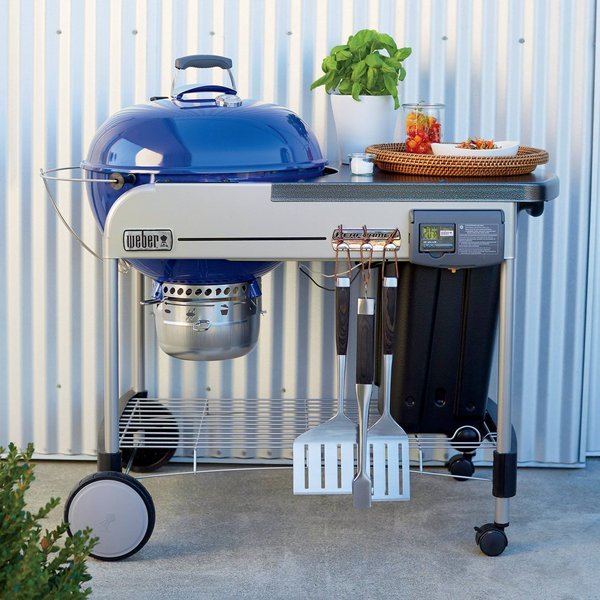 40s and beyond: By the time you reach your forties, maybe you're living in a house with a spacious backyard, with more time—and a bit more money—to host lavish cookouts with friends and family. Set yourself up with a scaled-up version of a classic charcoal grill kettle, cast of premium-grade steel and clad in rust-resistant porcelain enamel. Set in a rolling cart equipped with charcoal storage and a self-lighting charcoal system, the grill has 363 square inches of cooking space that makes cooking for a crowd a snap. Since you're probably all set with basic grilling tools, pick up some speciality items—such as a cast iron oyster grill pan, a pizza grilling stone and a s'mores grill rack—to help you prepare snacks and treats that go way beyond burgers and ribs.
Ready to light the grill? Avoid these common mistakes.