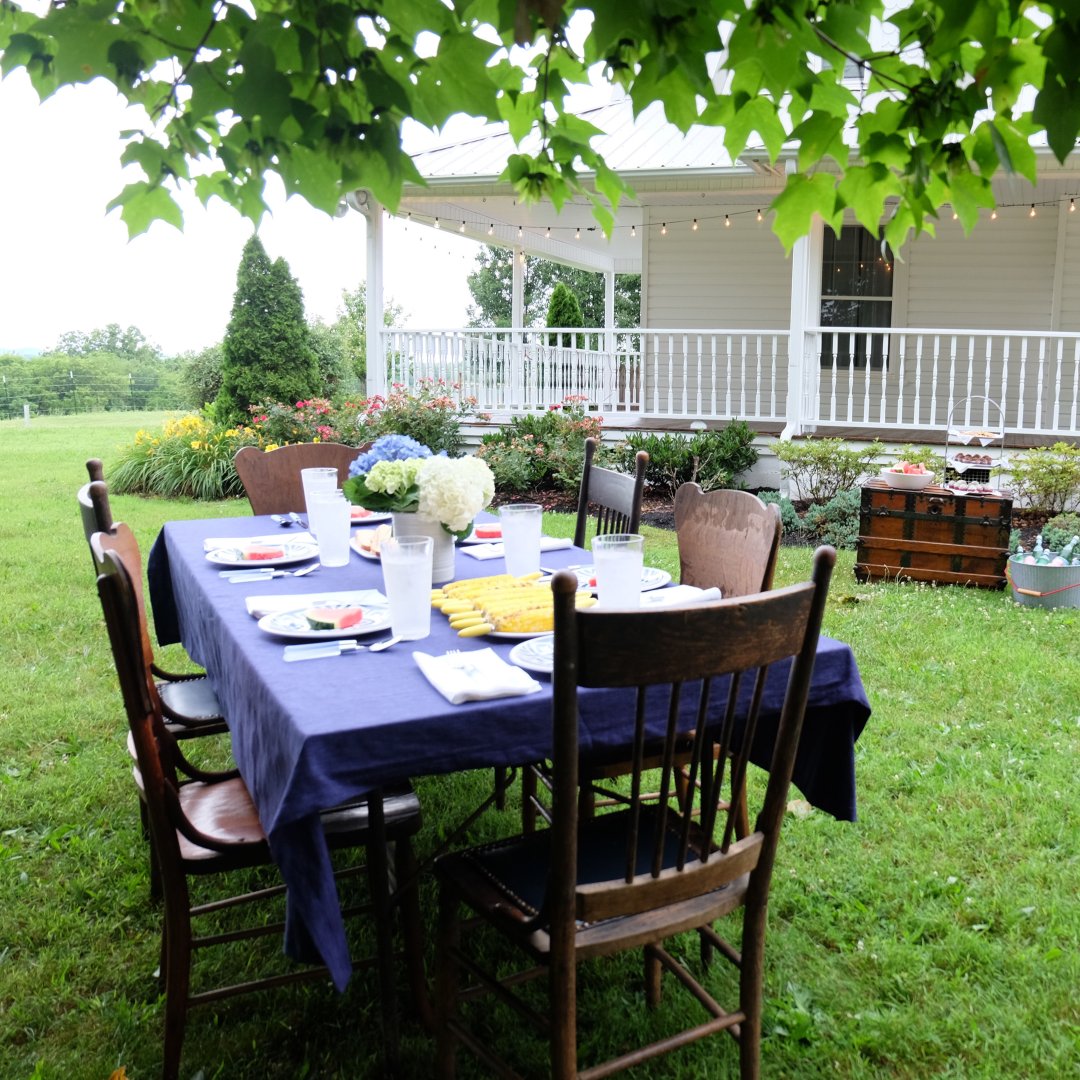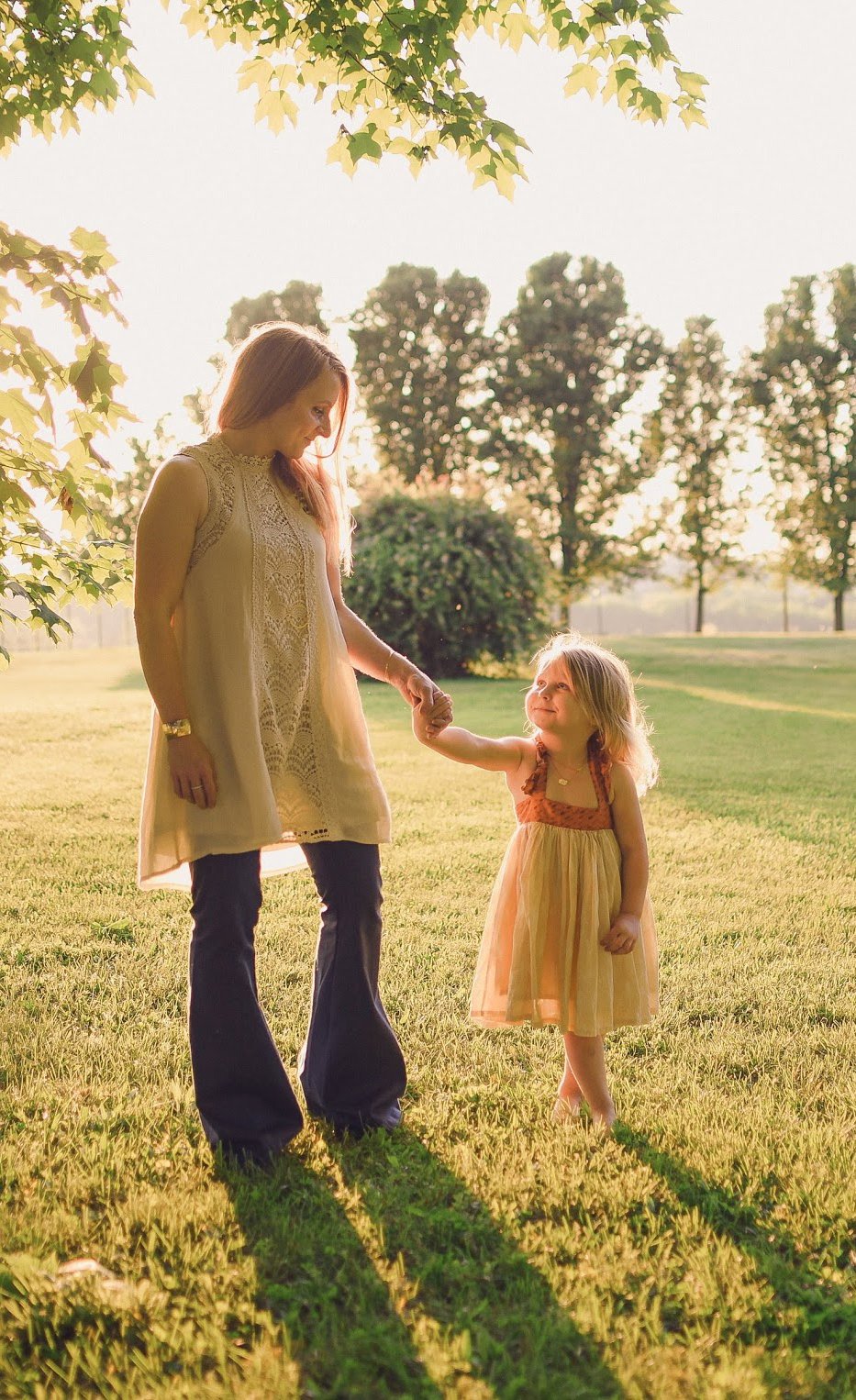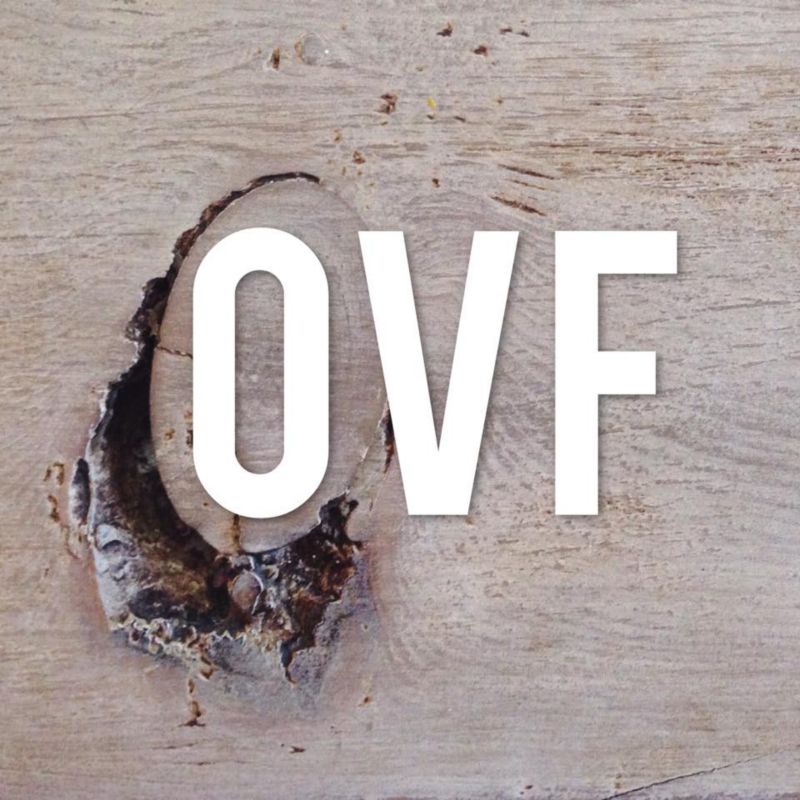 ourvintagefarmhouse.com
This summer, we're taking a foodie road trip to visit some of our favorite bloggers, so they can share a little about what makes the food in their corner of the United States special.
Next stop? Sarah Hollingshead, founder of Our Vintage Farmhouse, in Tennessee.
Welcome to Our Vintage Farmhouse y'all! Harper and I love a good old fashioned cookout in the front yard. We are so happy you stopped by! Kick off your shoes and come hang with us for a while. In the sweet South we like to have big parties and dance wherever we can and you can't forget about the food!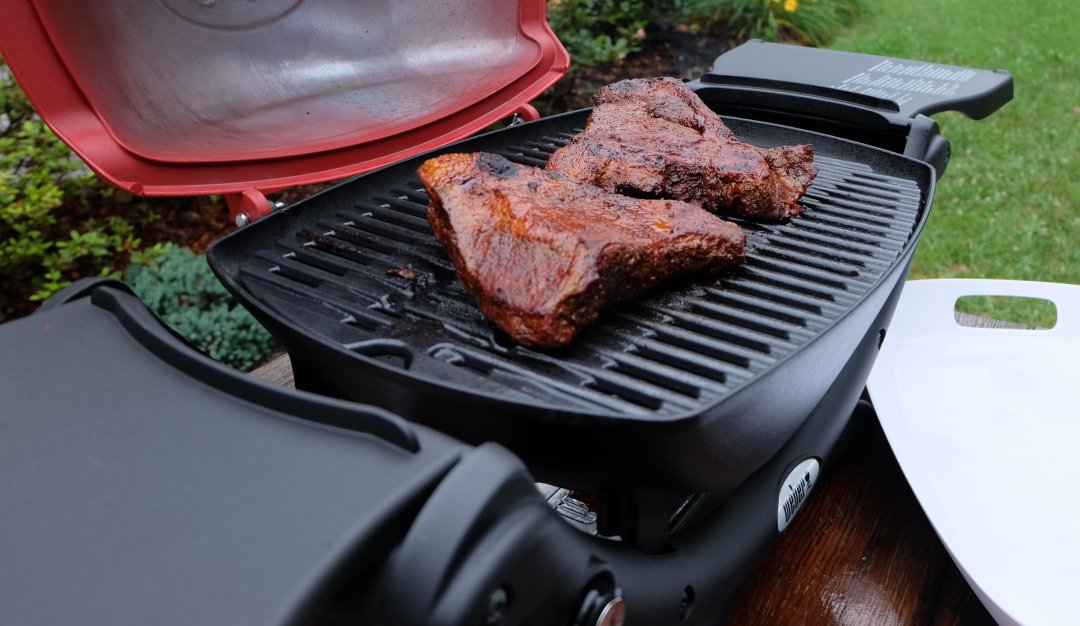 Today we are cooking Southern Grilled Brisket, a side of delicious corn, and some fresh watermelon. We also paired it with a loaf of cheese bread and some yummy desserts too. The brisket is super easy to make. It's a guaranteed crowd pleaser, and you should probably make two or three because everyone wants seconds!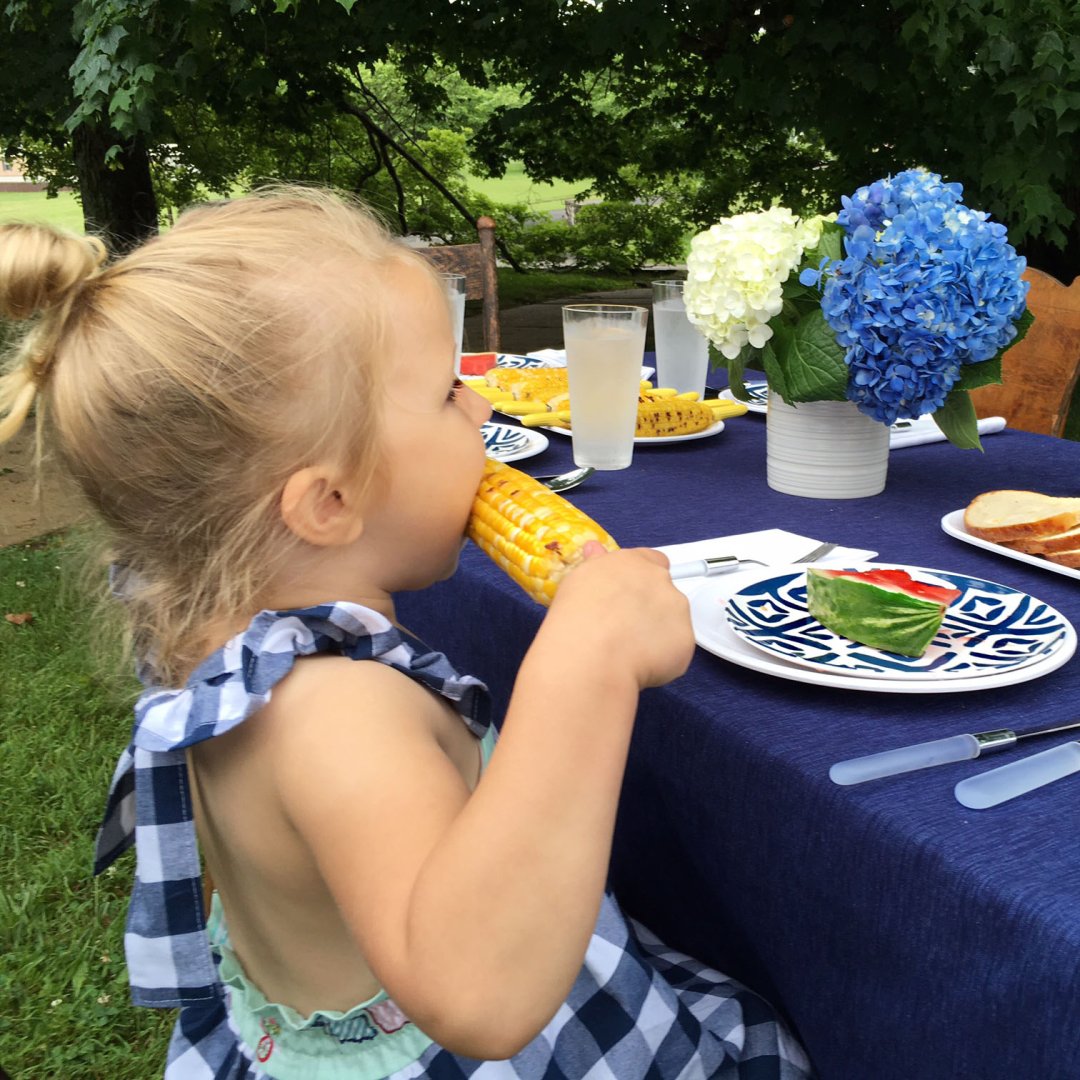 While I'm cooking I like to have it close to being ready before the guests arrive. Nothing is worse than people sitting around waiting for dinner! I serve watermelon first as a little app to snack on. Harper is all about her watermelon and corn on the cob. She is in heaven!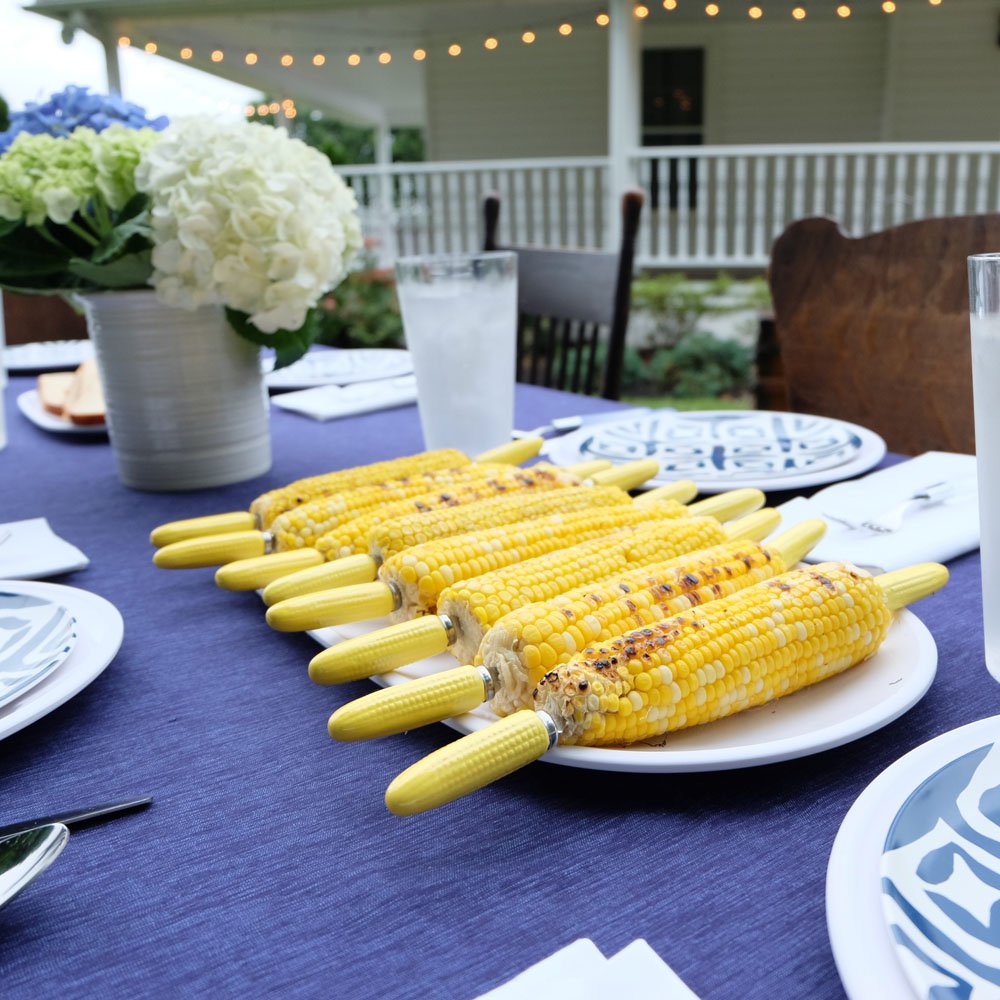 You want your corn to be sweet and juicy, like an apple! In my opinion, the best corn is grilled naked on the grill. You barely need butter. Aren't these sweet corn holders the cutest? Harper loves using them.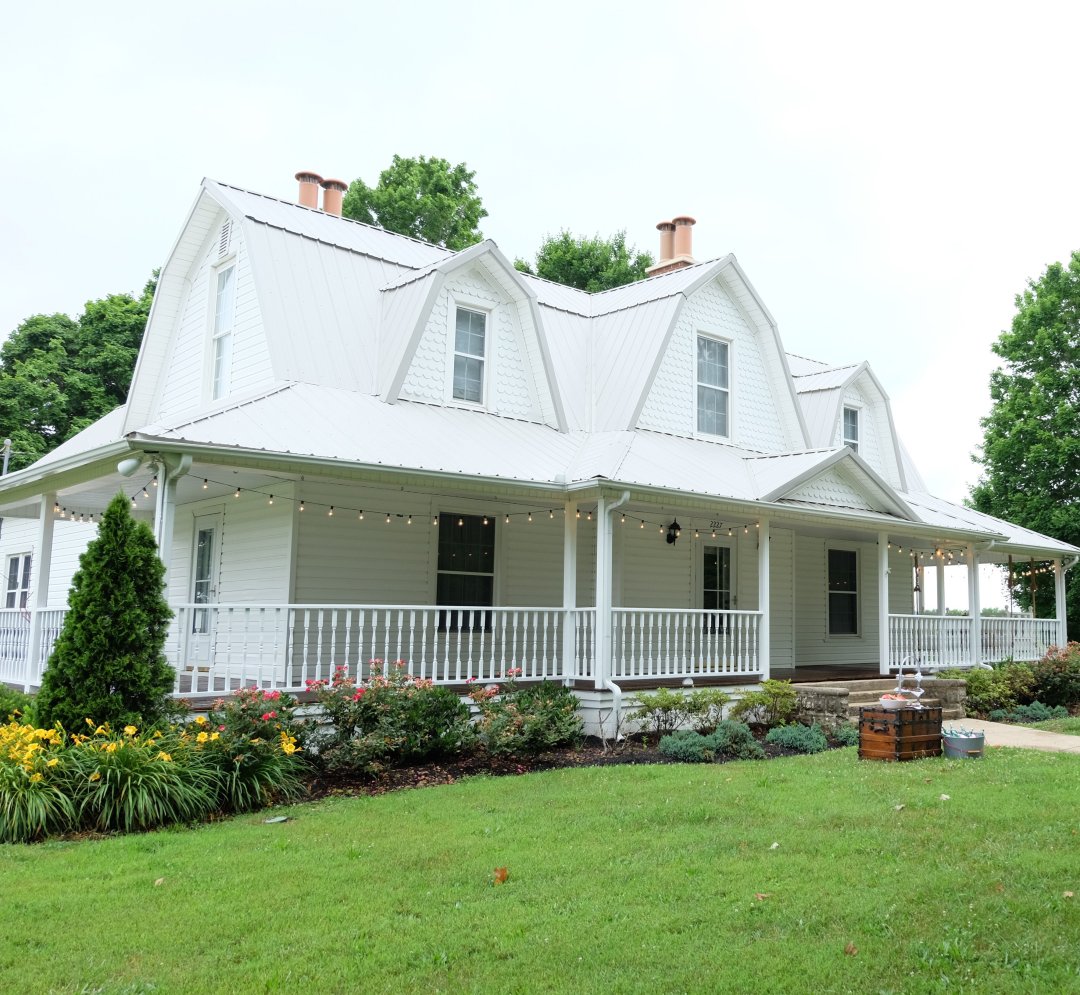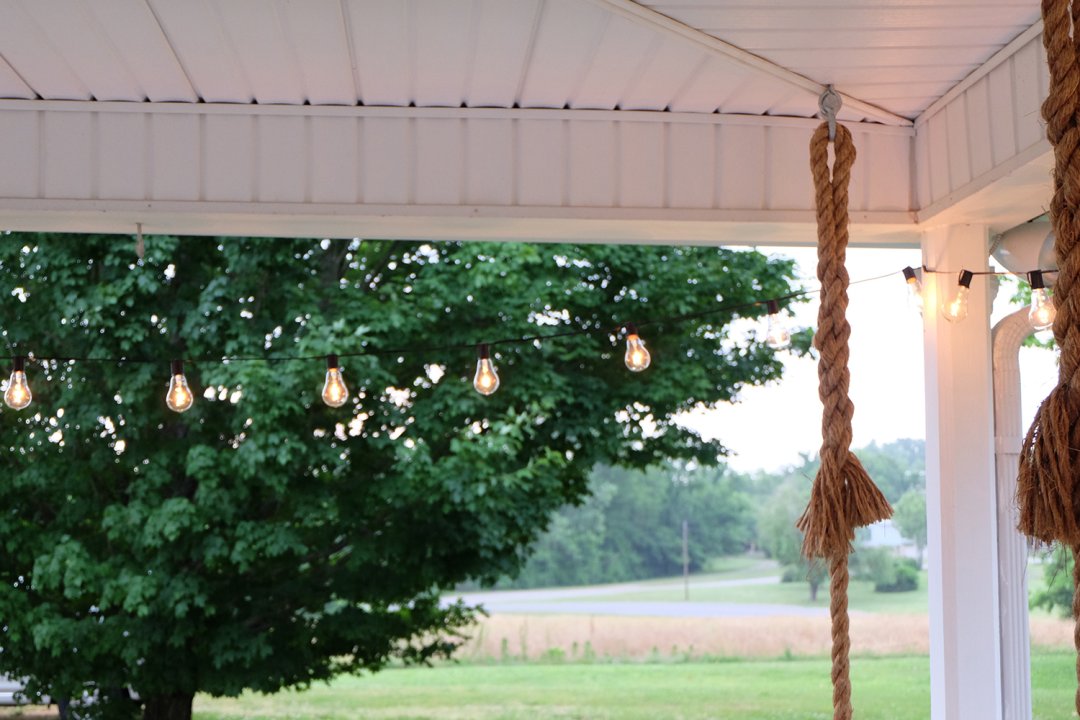 The lights really make the porch. I love their vintage look. They give off such a gorgeous warm light. I will definitely keep this up most of the summer. I am going to get a few more lights and hang in the trees out front.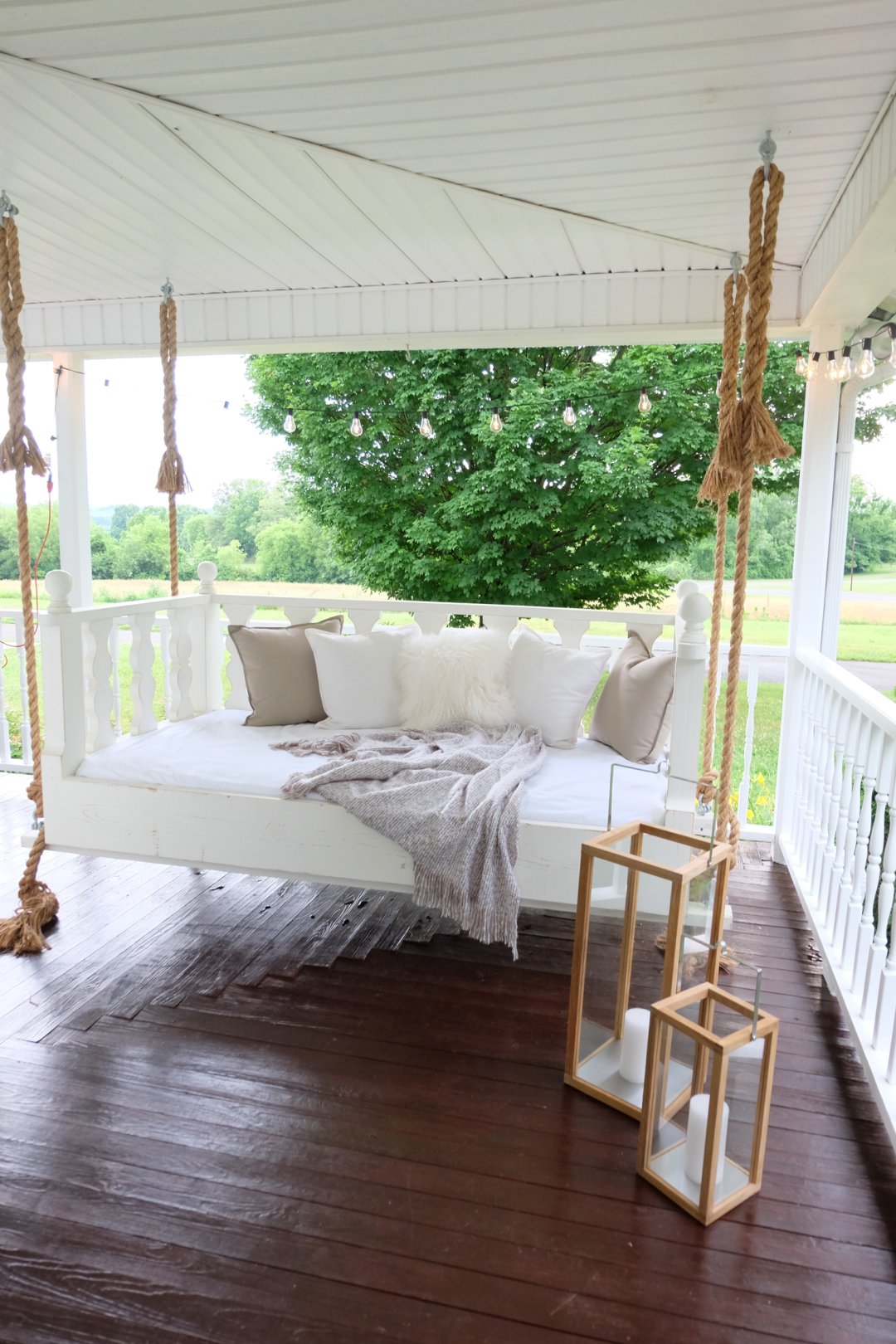 We love our swingbeds in the South. This swing was handmade by a dear friend. The pillows are so comfy and that throw is unreal. It is super cozy. Our guests have the most fun swinging and telling sweet stories.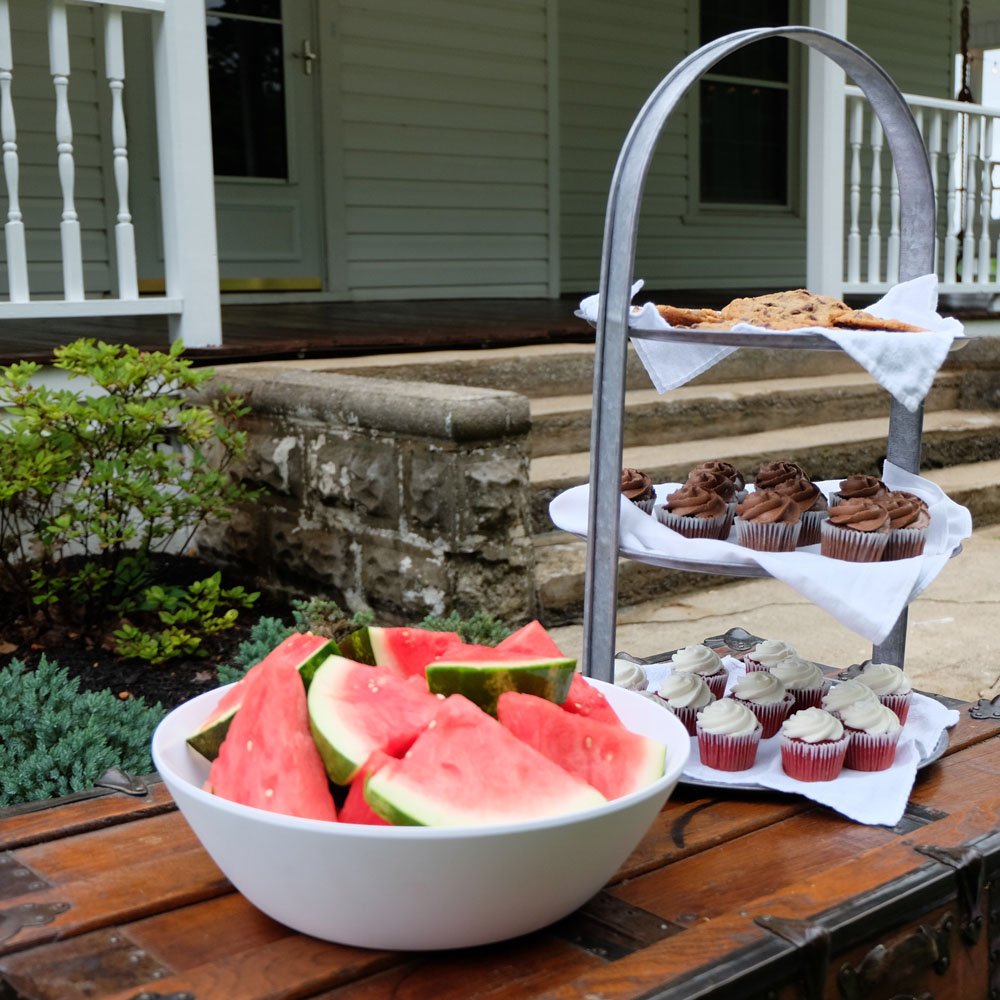 The three-tiered tray is amazing and perfect for desserts or appetizers! I love that it's galvanized. The galvanized drink holder is pretty amazing too! It is so timeless.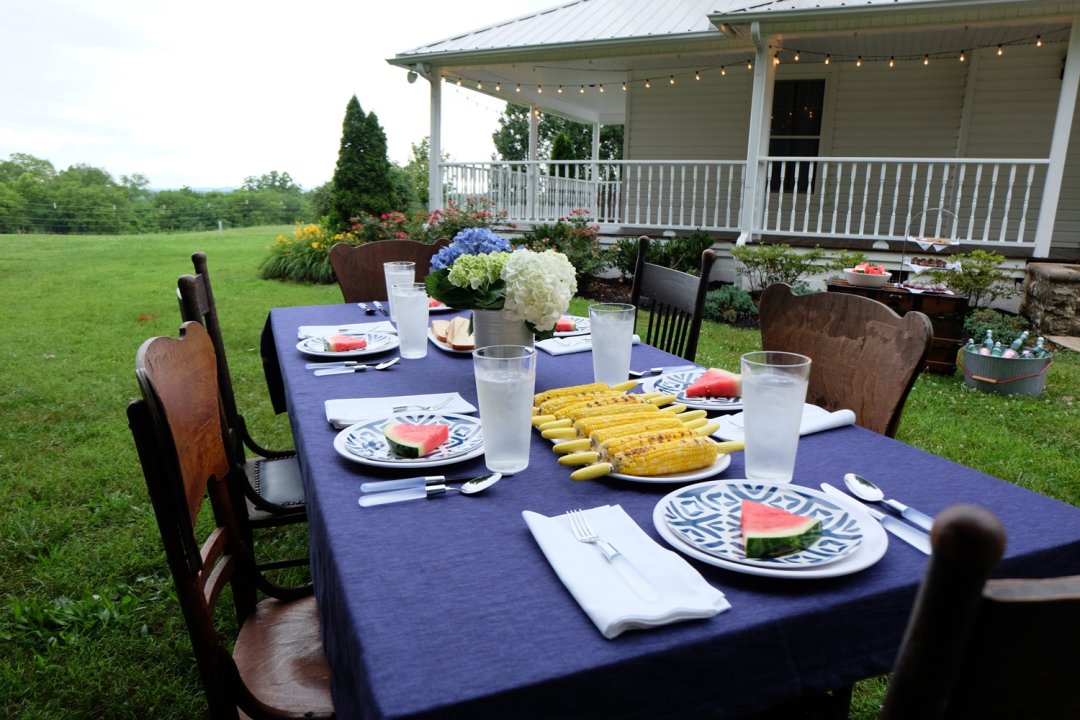 This tablecloth is everything. I love the deep blue paired with the blue and white plates. I even used my Crate and Barrel kitchen utensil holder as a vase for the table.
Enjoy making this delicious brisket with your friends and family! Thanks for stopping by y'all!
XOXO
Sarah and Harper
Southern Grilled Brisket Recipe
Ingredients:
¼ Cup of Paprika
2 Tablespoons of Kosher Salt
¼ Cup of Dark Brown Sugar
2 Tablespoons of Black Pepper
Brisket (grass-fed is recommended because it has less fat)
Barbecue sauce (optional)
Instructions:
Mix all ingredients together and stir.
Lay some plastic wrap on the counter and set the brisket on it. Give it a heavy rub with all your spices. Make sure to cover it all over. This is where you can add some barbecue sauce for added flavor. Roll it around within the plastic wrap and cover. Place in your refrigerator for a couple hours.
After it has set for a while, get your gas grill going. You want to cook it on low around 250 degrees. Make sure you have a drip pan on the indirect side. Cook until the temperature inside the brisket is 195 degrees. It is about 4 hours of cooking time, flipping in between. Cut across the grain before serving. You want to cook it low or low to medium. If you cook it too high, it will burn.
Grilled Corn
Shuck your corn and brush it with butter and salt. Place it on the grill and make sure to flip it occasionally. Around 10 minutes cooking time. Add additional butter to your liking. Place the ceramic corn holders on the ends while they are cooling.
Miss a stop on our road trip? Catch up.