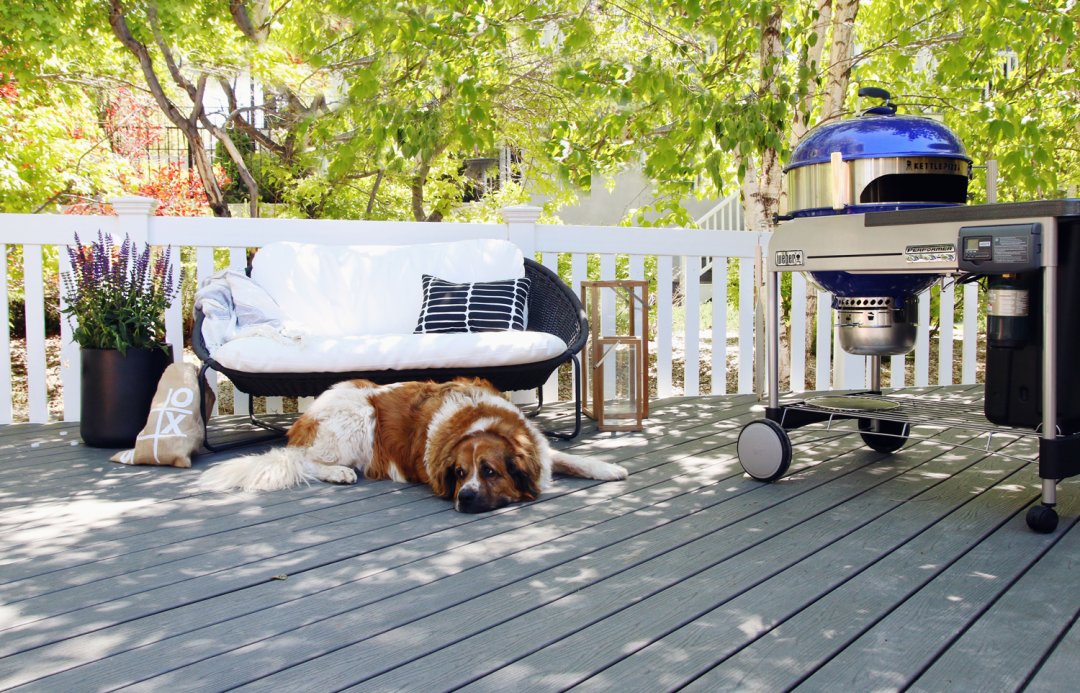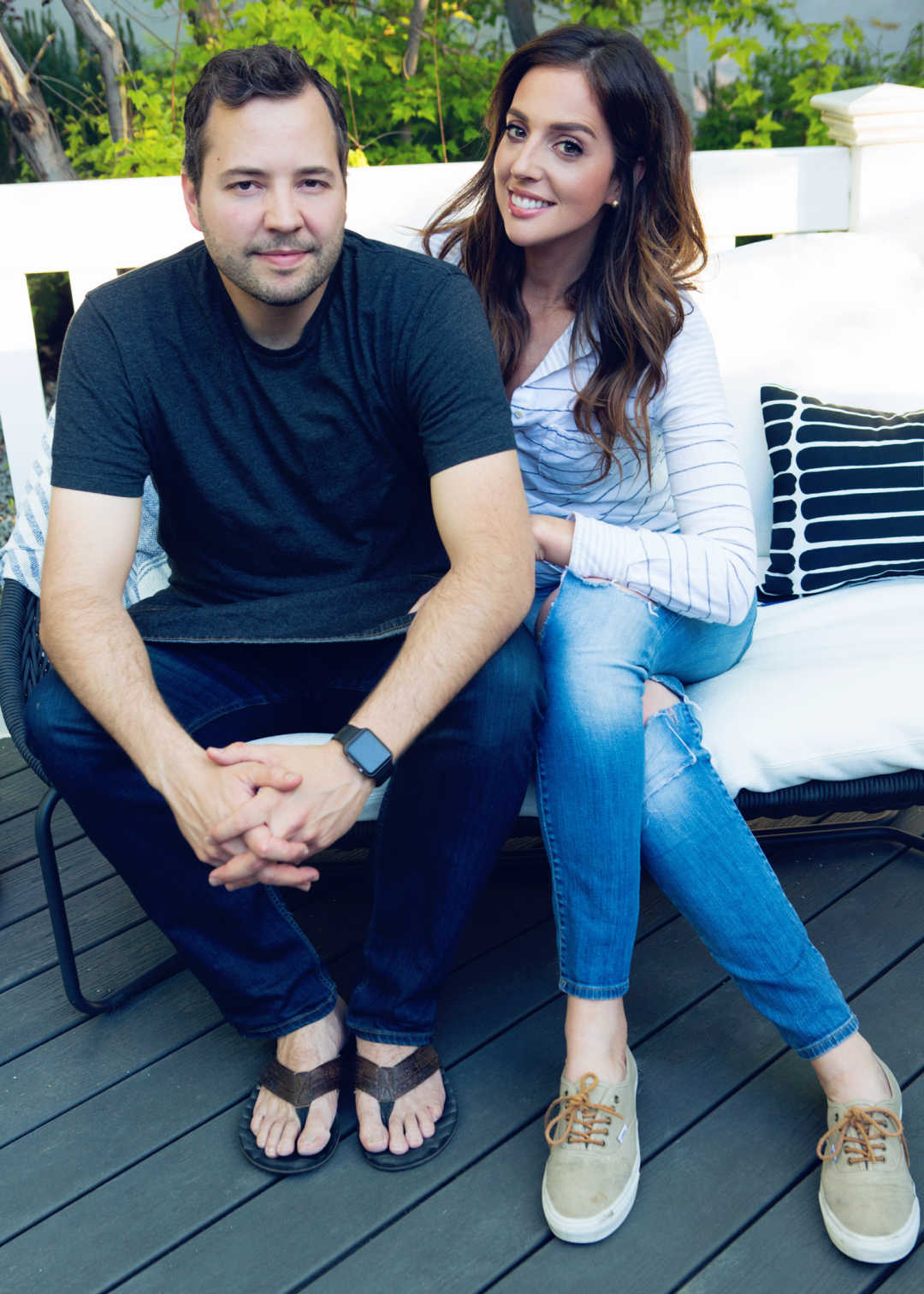 chrislovesjulia.com
Summer is in full swing, which means the deck can easily become the new dining room. However, your outdoor menu shouldn't be limited to burgers alone. We've partnered with Chris and Julia Marcum, founders of Chris Loves Julia, to make some pizza and s'mores on the porch.
We can count on one hand, okay—one finger, the number of backyard BBQs we've had since moving into our home a few years ago. We're usually too busy renovating the inside of our home, to pay much attention to the outside. But this summer, we're changing that! We just stuck a fork in our brand new deck and threw a celebratory backyard barbecue the very next day.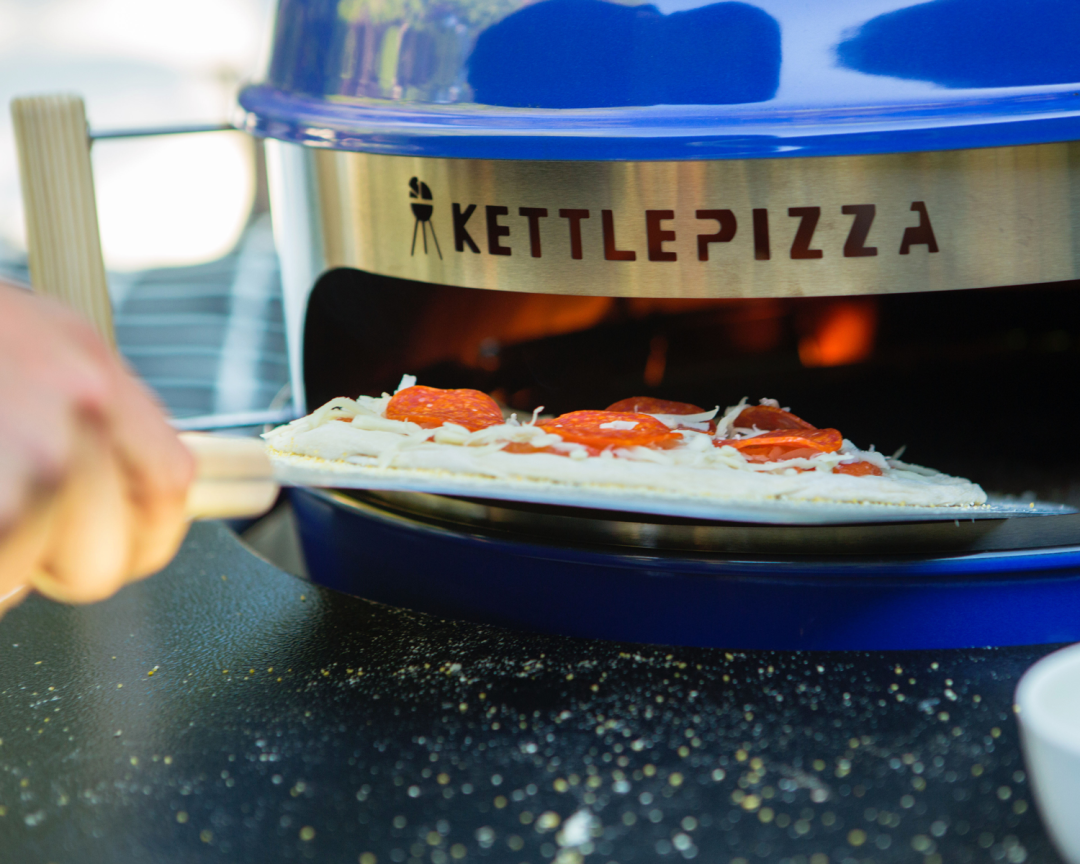 Instead of traditional burgers and hot dogs, we added this slick KettlePizza attachment to our charcoal grill and made the tastiest Neapolitan pizza! It was so fun making one of our favorite foods outside.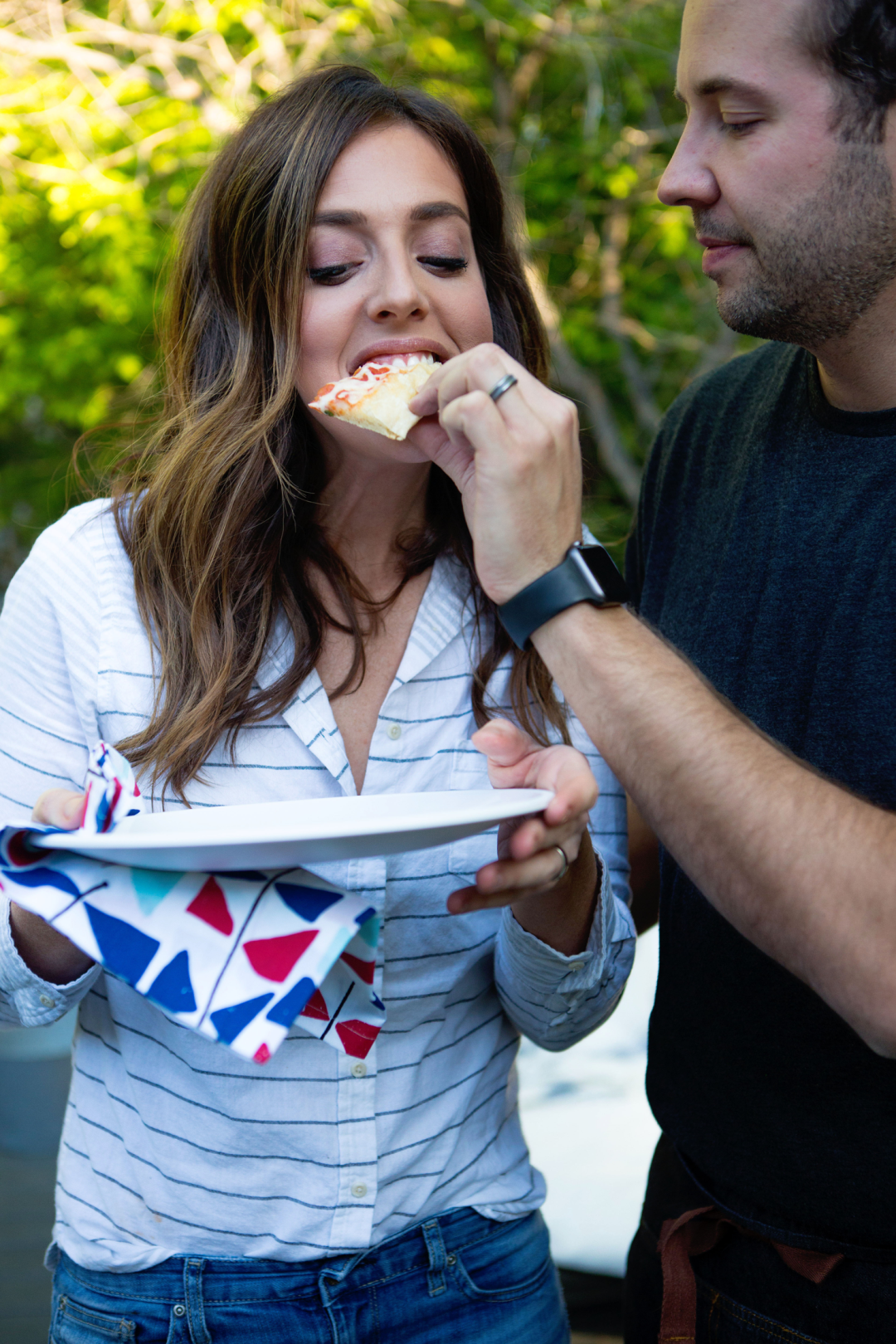 The crust had a great chew to it and was nice and crisp on the bottom and evenly cooked through the center.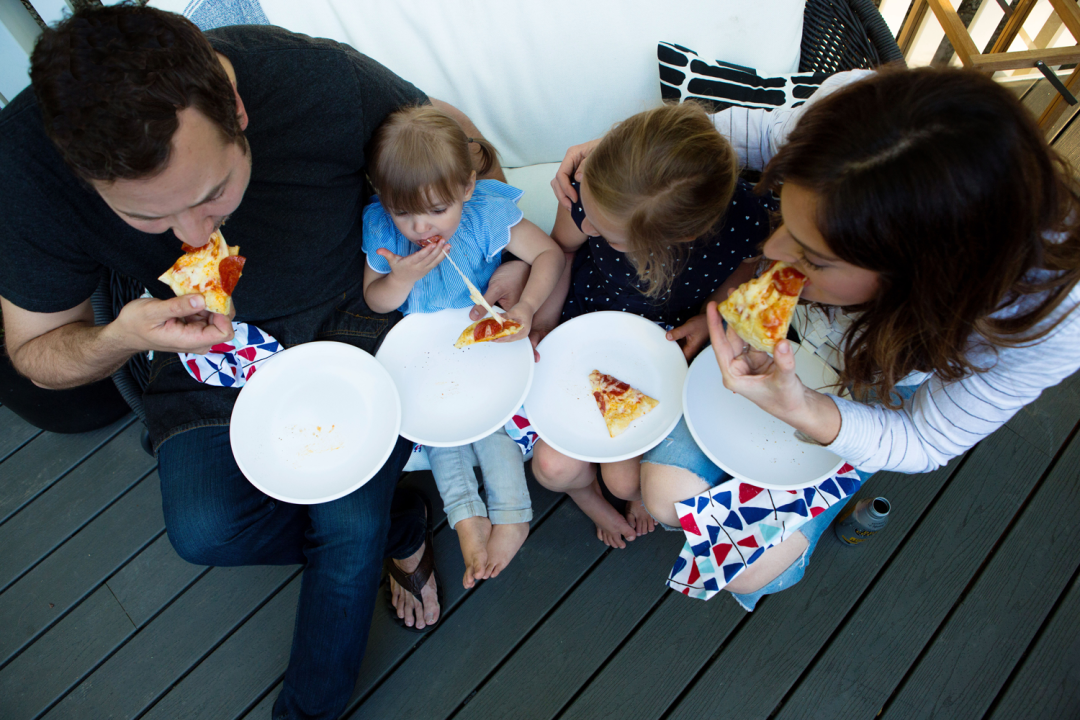 Once we stuffed ourselves silly with pizza, it was time for dessert. We made a small fire and got out all the necessary s'more fixings.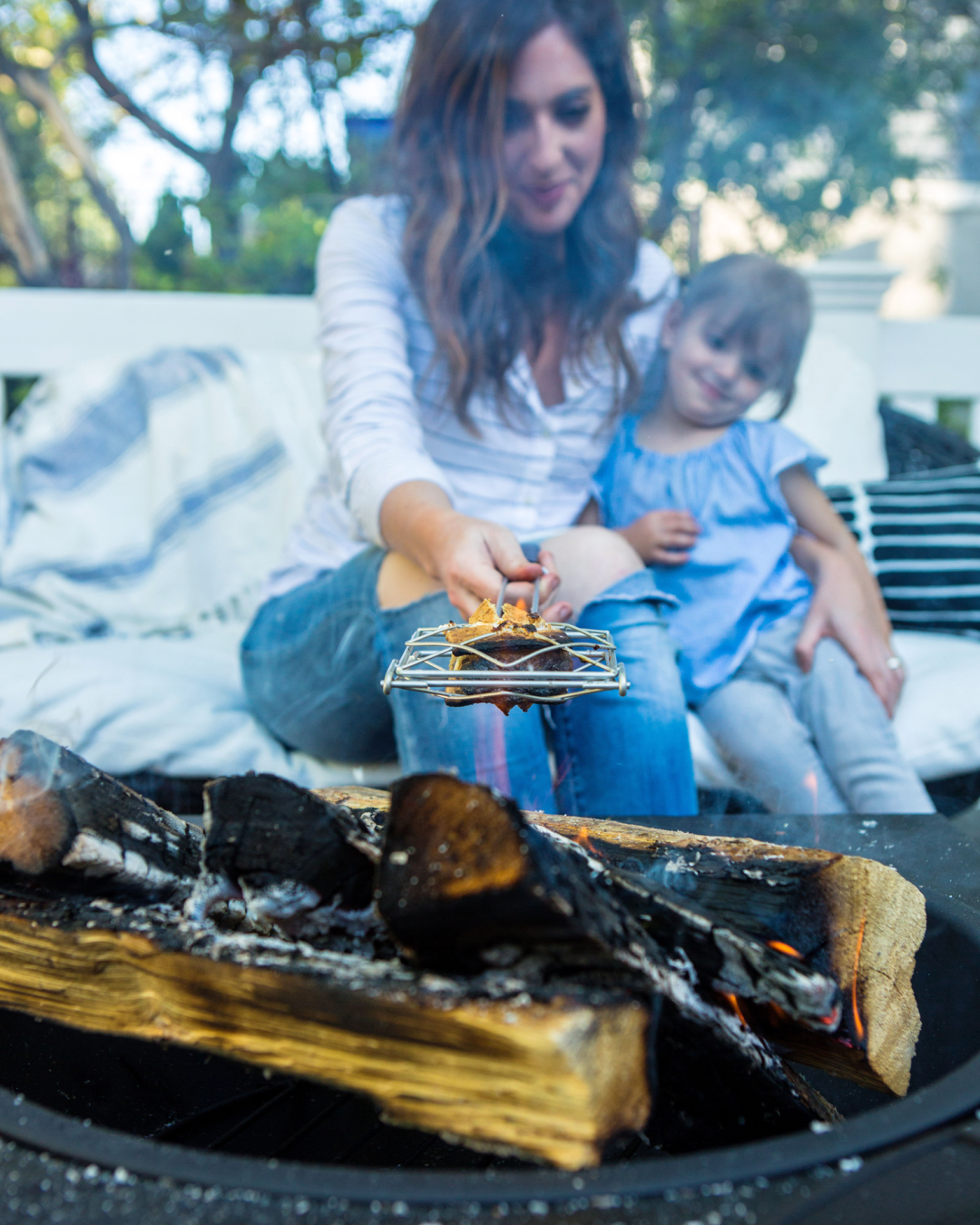 My favorite way to make a s'more is with my little girl tucked in my arm.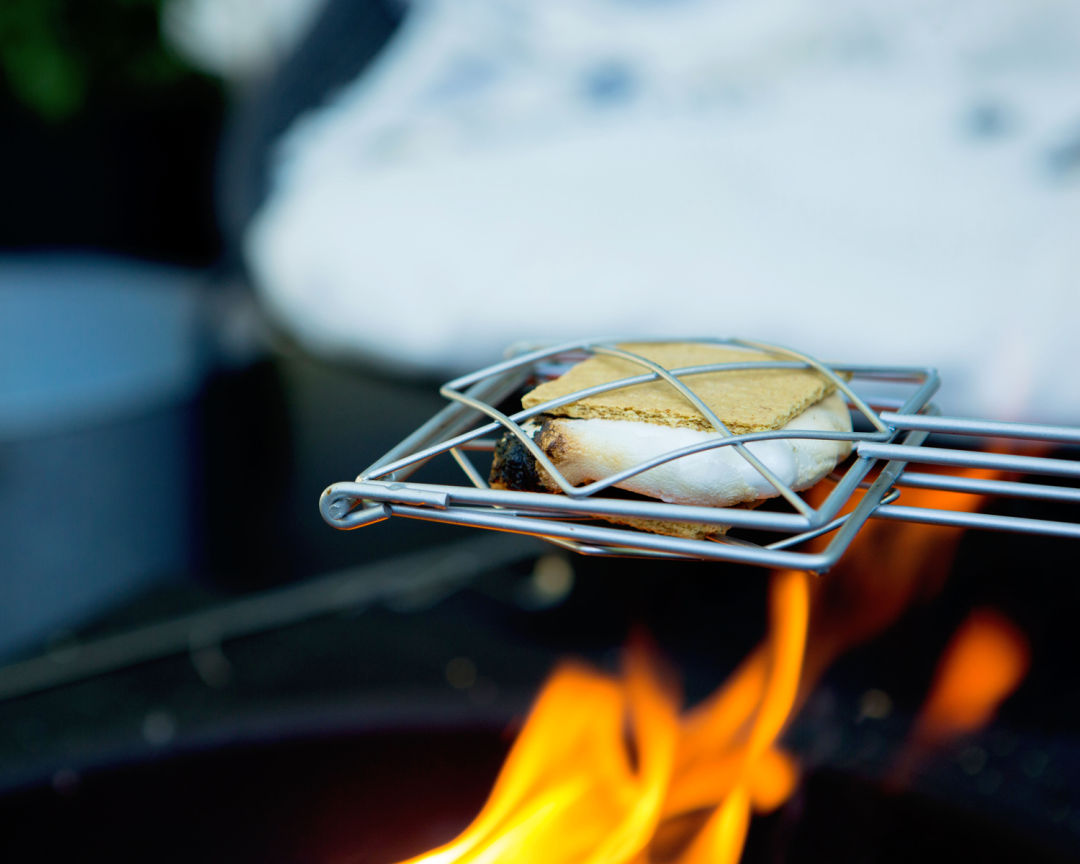 While I like mine well done, and Chris prefers his lightly toasted, we both agree that toasting the mallow first and then sandwiching it in this s'more maker (which I think would be killer for grilled cheese over the fire, too!) to warm up the whole s'more and melt the chocolate–mmm!–made the best summer campfire treat we've ever had.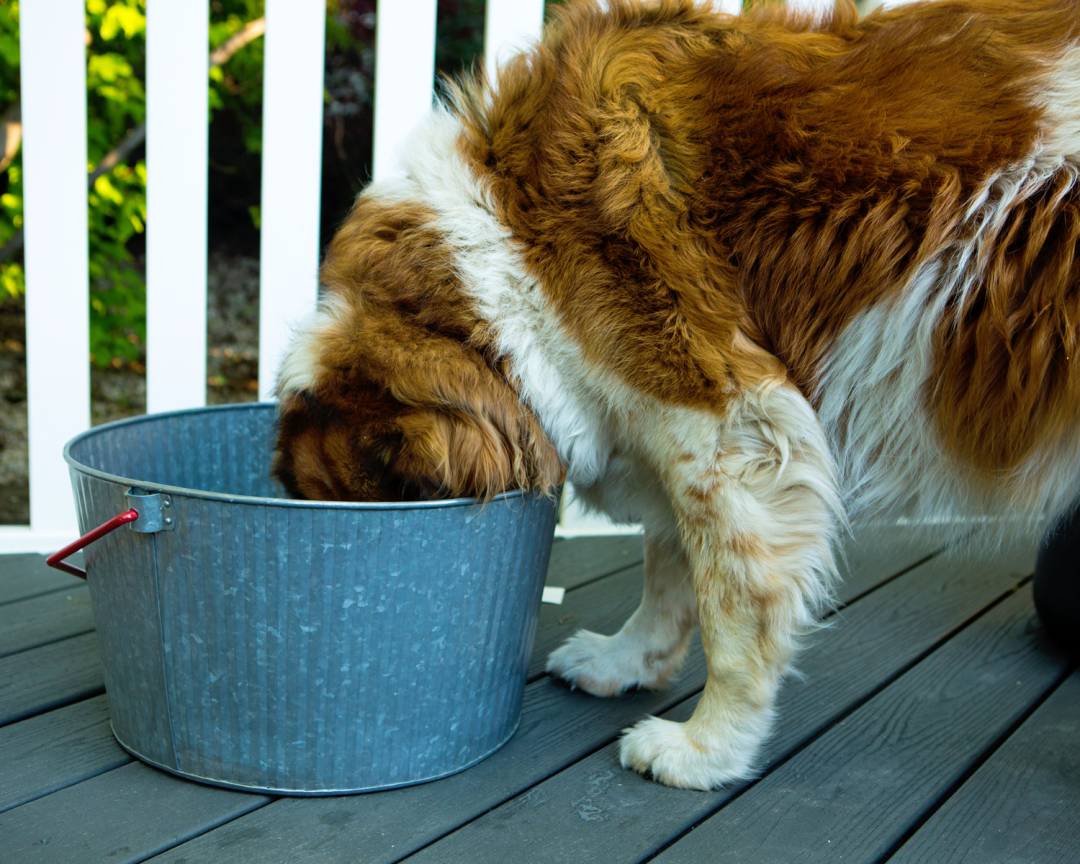 Meanwhile, our Charly was just interested in the ice. The girls stayed up way past their bedtime while we perfected our mallow toasting and chatted with friends. Pizza and s'mores are on deck all summer long.
Grilled Pizza Dough Recipe
Ingredients
4 cups bread flour
4 teaspoons kosher salt
2 teaspoons instant yeast
13 oz warm water
Combine flour, salt and yeast in a large bowl and whisk until totally combined. Add water and incorporate into flour using hands until no dry flour remains on the bottom of the bowl. Cover bowl tightly with plastic wrap and allow it to rise at room temperature for 8 to 12 hours.
Turn dough out onto lightly floured surface and divide into four even balls (aka four future pizzas!). Place each in a covered quart-sized container or zip-lock bag. Place in fridge and allow to rise up to four days. We just did overnight and it worked great!
Need help lighting that charcoal grill? Get our easy tutorial.