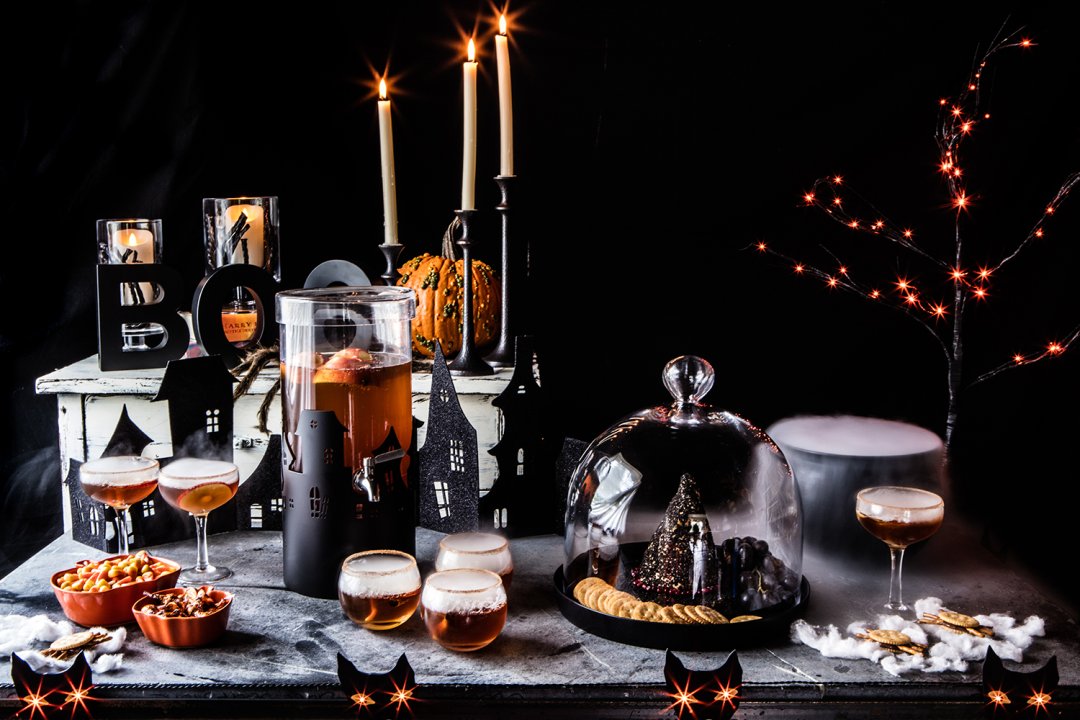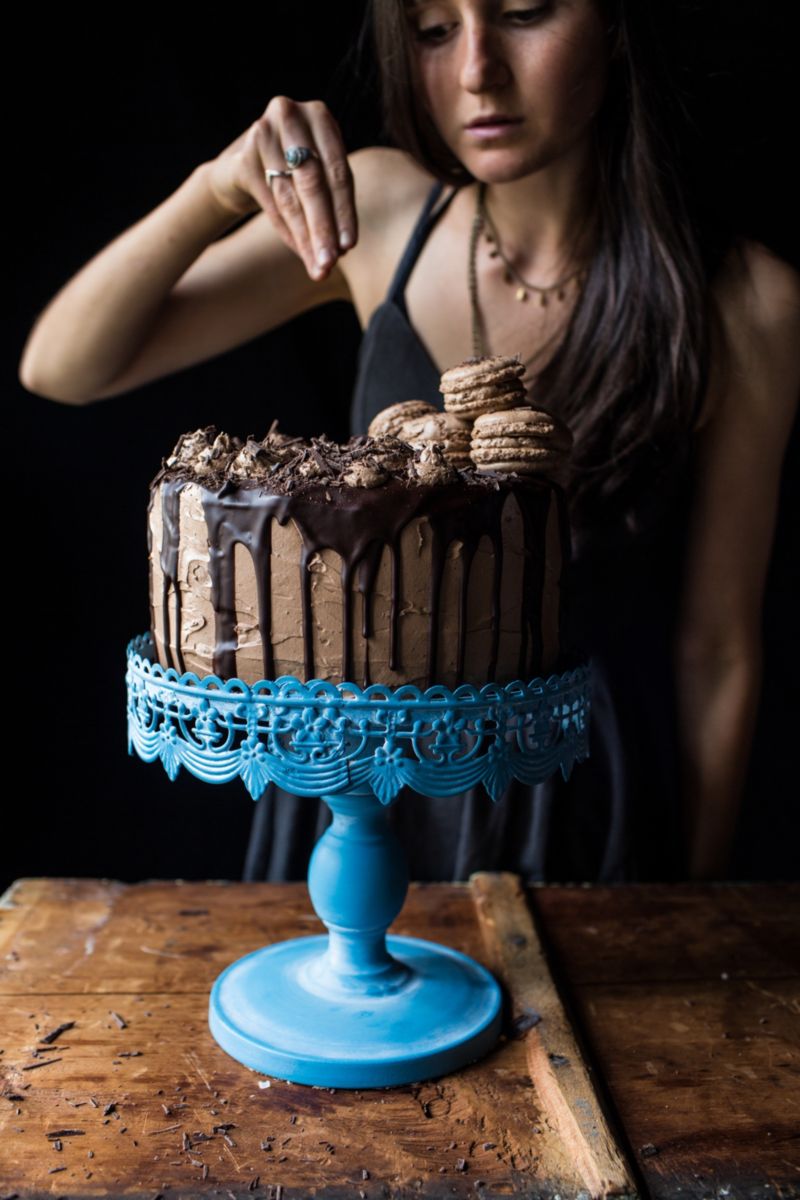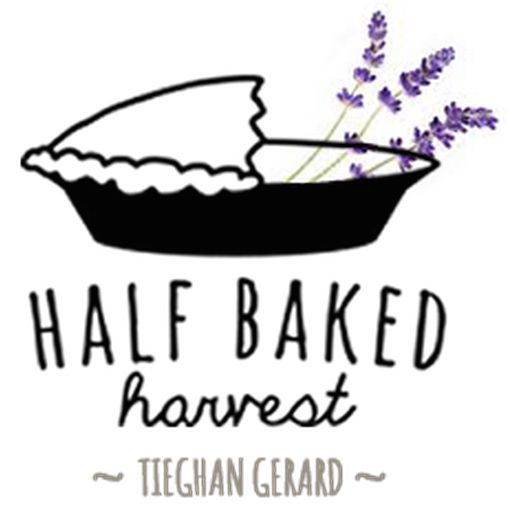 halfbakedharvest.com
The arrival of fall can only mean one thing…Halloween is sneaking up on us! We've partnered with Tieghan Gerard of Half Baked Harvest to create some scary good recipes for a Halloween party that's all grown up.
When it comes to all things Halloween, I get pretty excited. I think I love it so much because it's the one time, throughout the entire year, that everyone can get away with not acting their age.
Halloween is a time for tricks and treats…drinks…and ok, a little cheese too!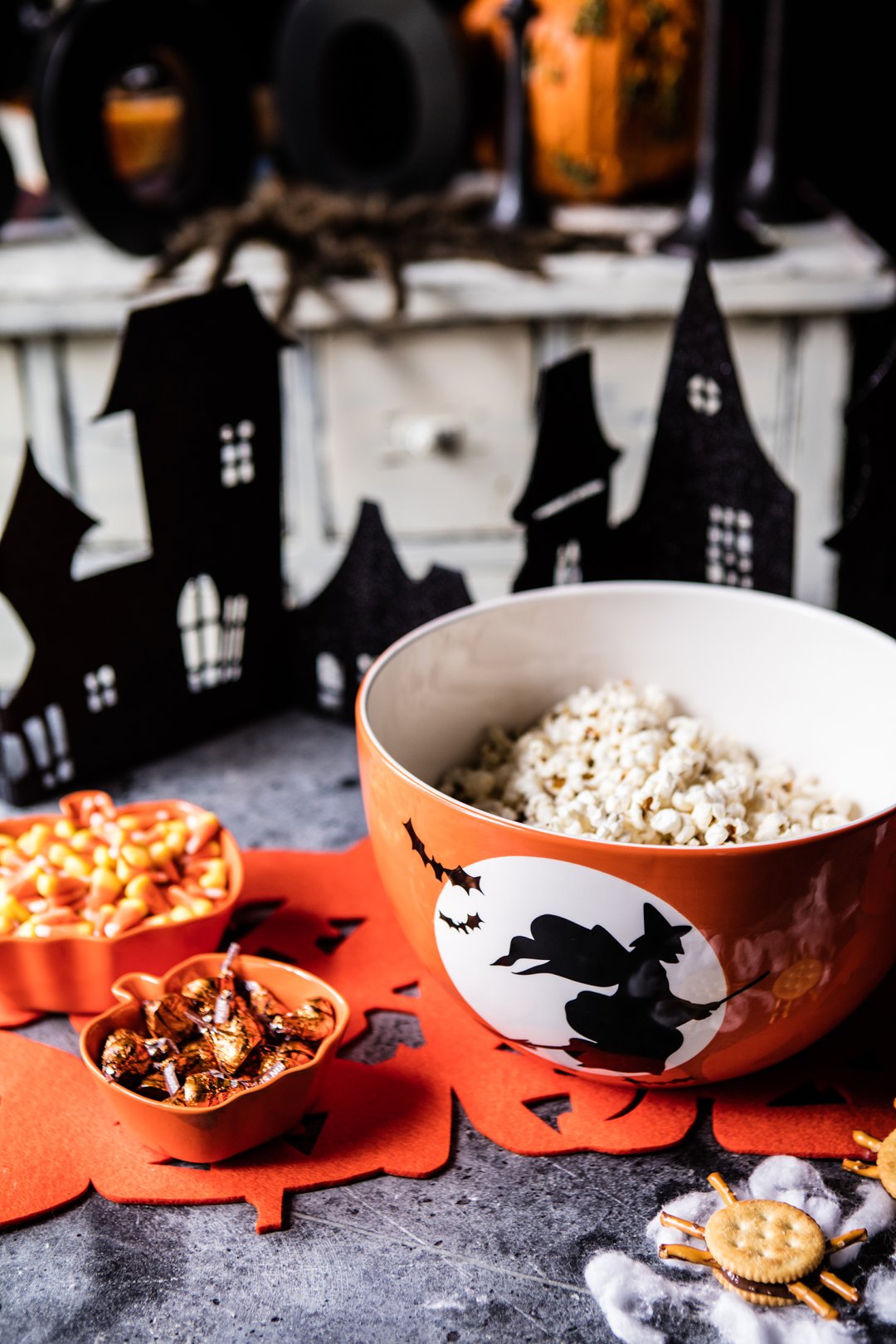 This year, for the first time, I decided to throw a little Halloween gathering. Typically I just decorate the outside of my house with some pumpkins and call it a day. BUT with some help from my friends at Crate and Barrel I pretty much went all out for this fun little cocktail party.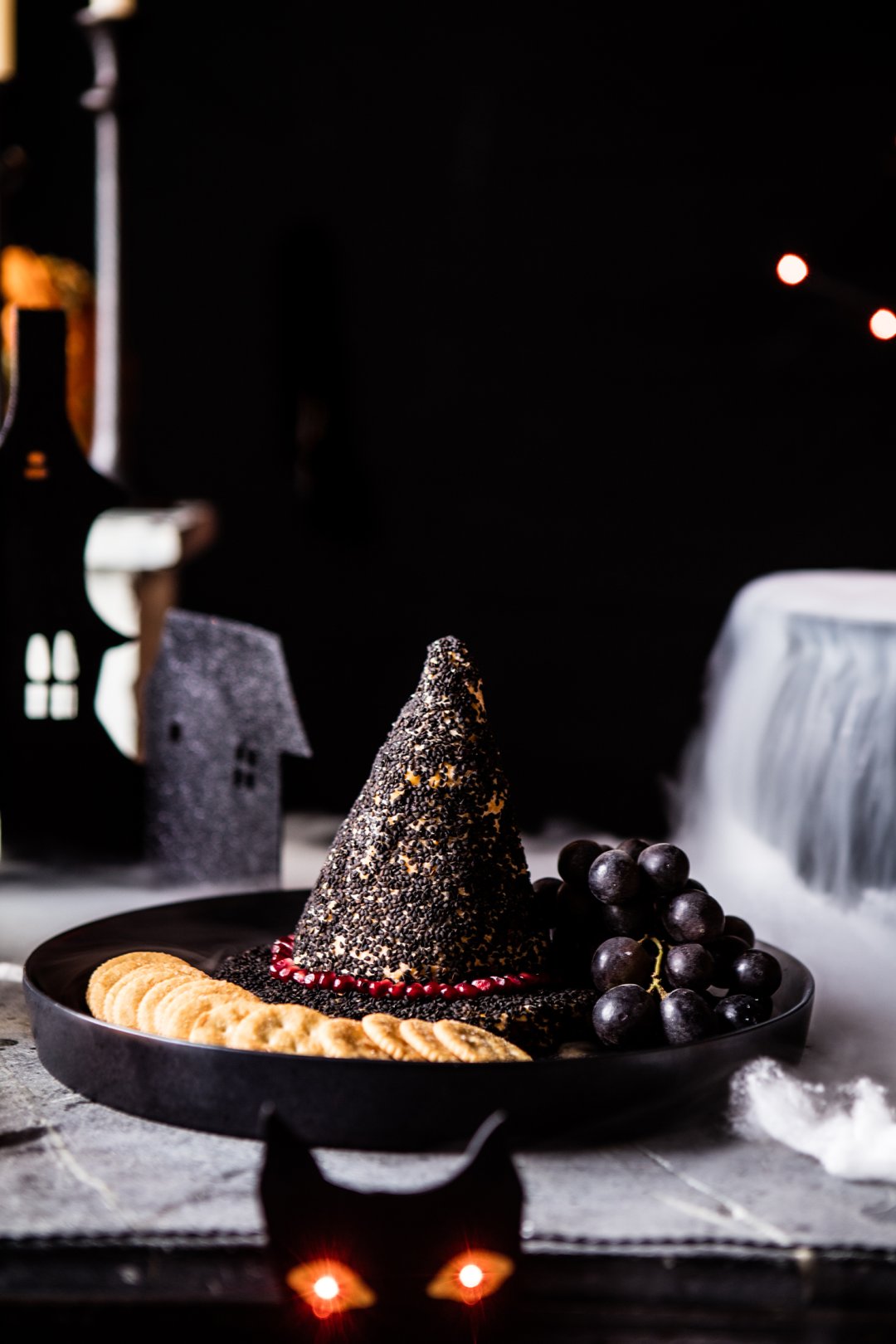 First things first, let's talk about our menu. Because this is a Halloween party, and my guests may also be attending other parties the same evening, I kept things simple, one cheese appetizer and an easy party punch. To keep things in line with my "spooky" theme, I turned my cheddar cheese ball into a witch's hat by coating the cheese with black sesame seeds. Not only is this delicious (it totally reminds me of an everything bagel…but with cheese!), but it's also SO cute. Every time I make this Witch's Hat, it's always the talk of the party, so fun and so simple. I served the hat in the Crate and Barrel Baird Covered Server, which gave it a fancy but old haunted house feel. Plus, the glass cover keeps the cheese fresh until you're ready to dig into it!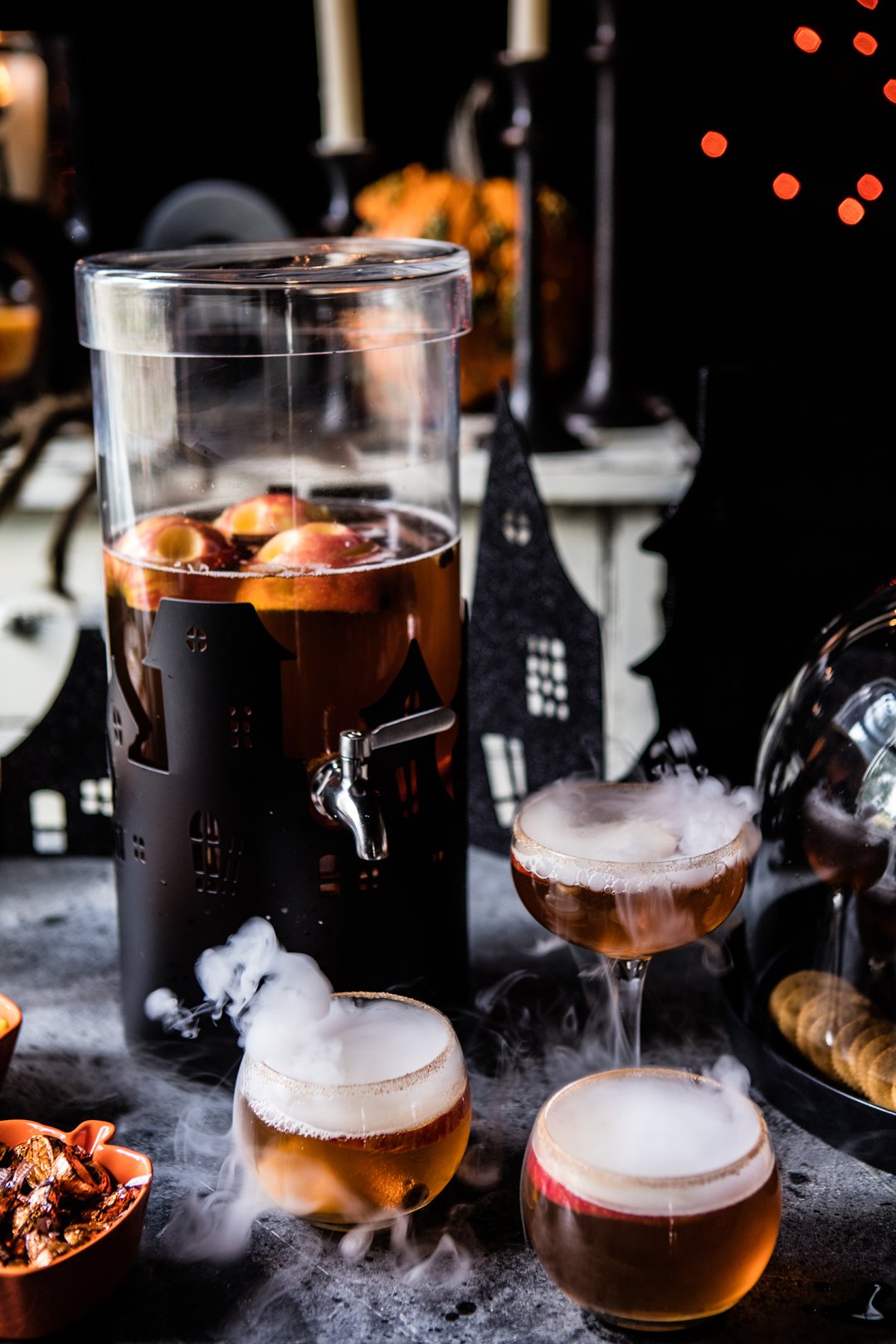 Up next is the Witch's Brew. This is really just a fancy name for an apple cider, bourbon punch, but nonetheless, it's quite tasty. Topped off with ginger beer, this witch's Brew makes for the perfect autumn drink. Crate and Barrel's Haunted House Drink Dispenser is the perfect way to keep the brew chilled.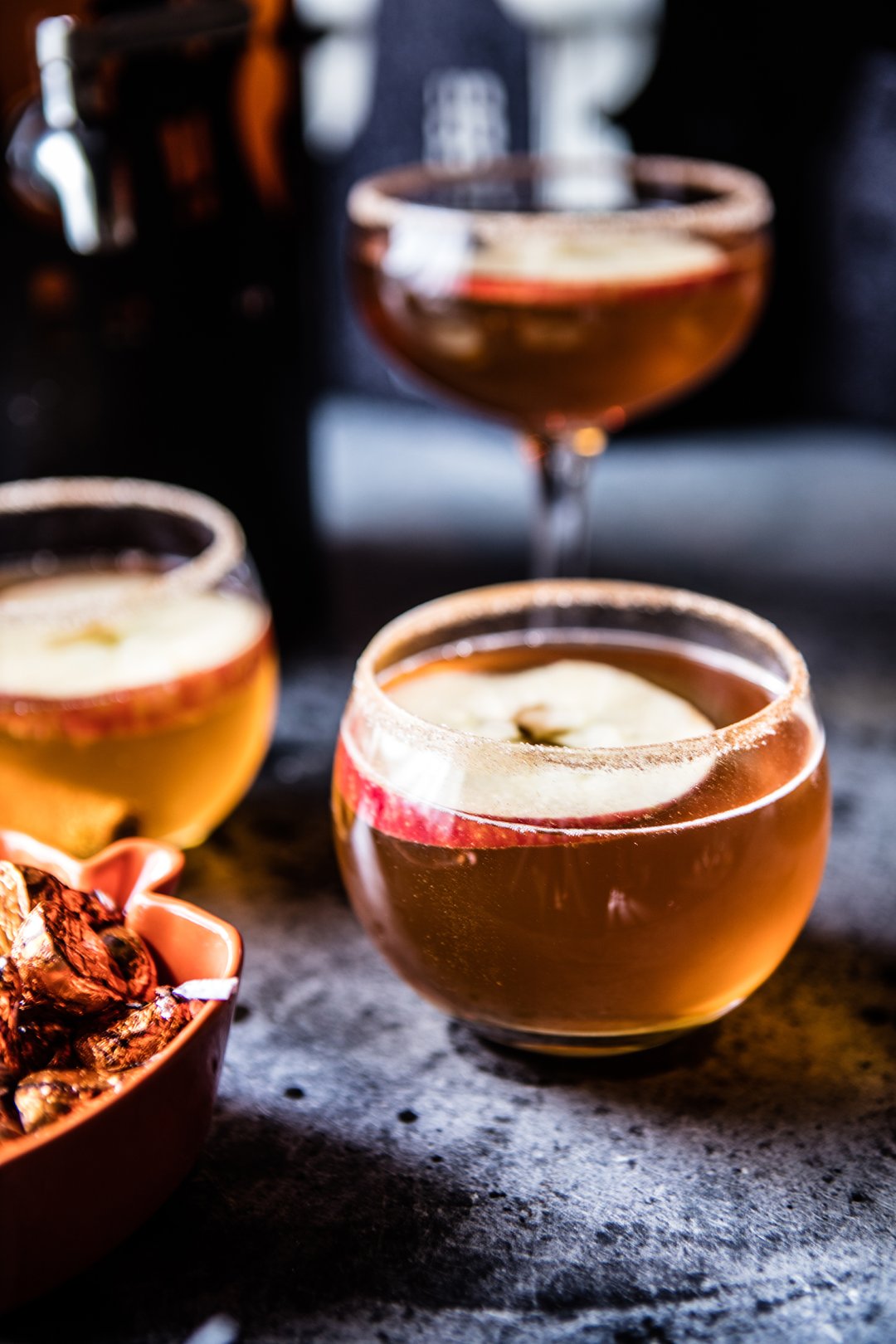 For an attractive tasty little touch, rim the cocktail glasses with cinnamon sugar for serving.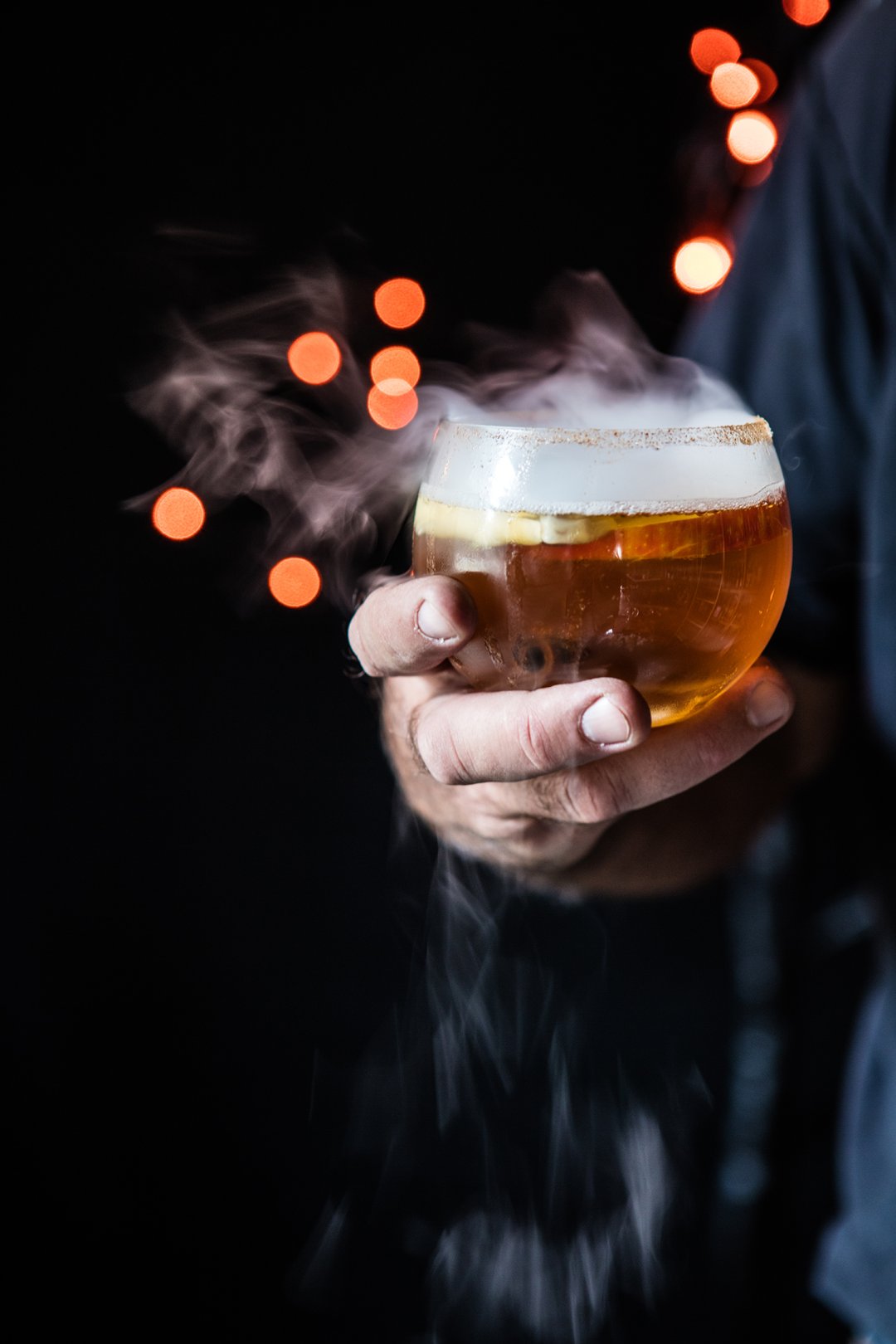 To create a very spooky scene, you can even top your drinks with a small cube of dry ice to create smoke. This is always a crowd pleaser! Just make sure not to touch the dry ice with your bare skin and wait until it melts before drinking.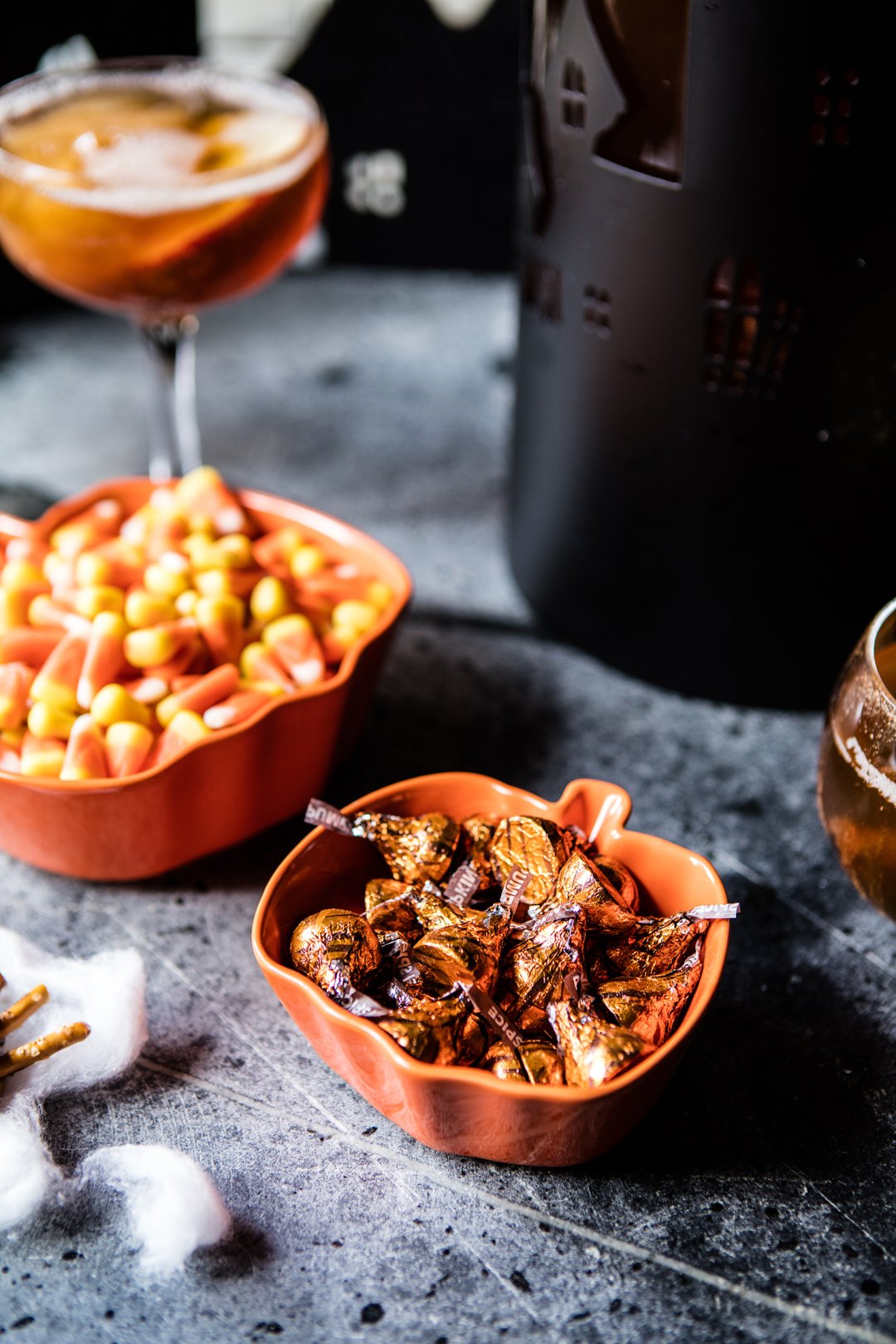 Aside from the cheese and drinks, I also like to put out an assortment of sweet and savory snacks. Think things like Halloween candy, flavored popcorns, and "spooky" fruits such as black grapes, figs and pomegranates.
All right, now let's talk about decorations! When it comes to Halloween decorations CB really knows how to do it up right! They have everything from BOO letters to Cauldrons to Halloween Cat String Lights to outdoor Pumpkin Lanterns.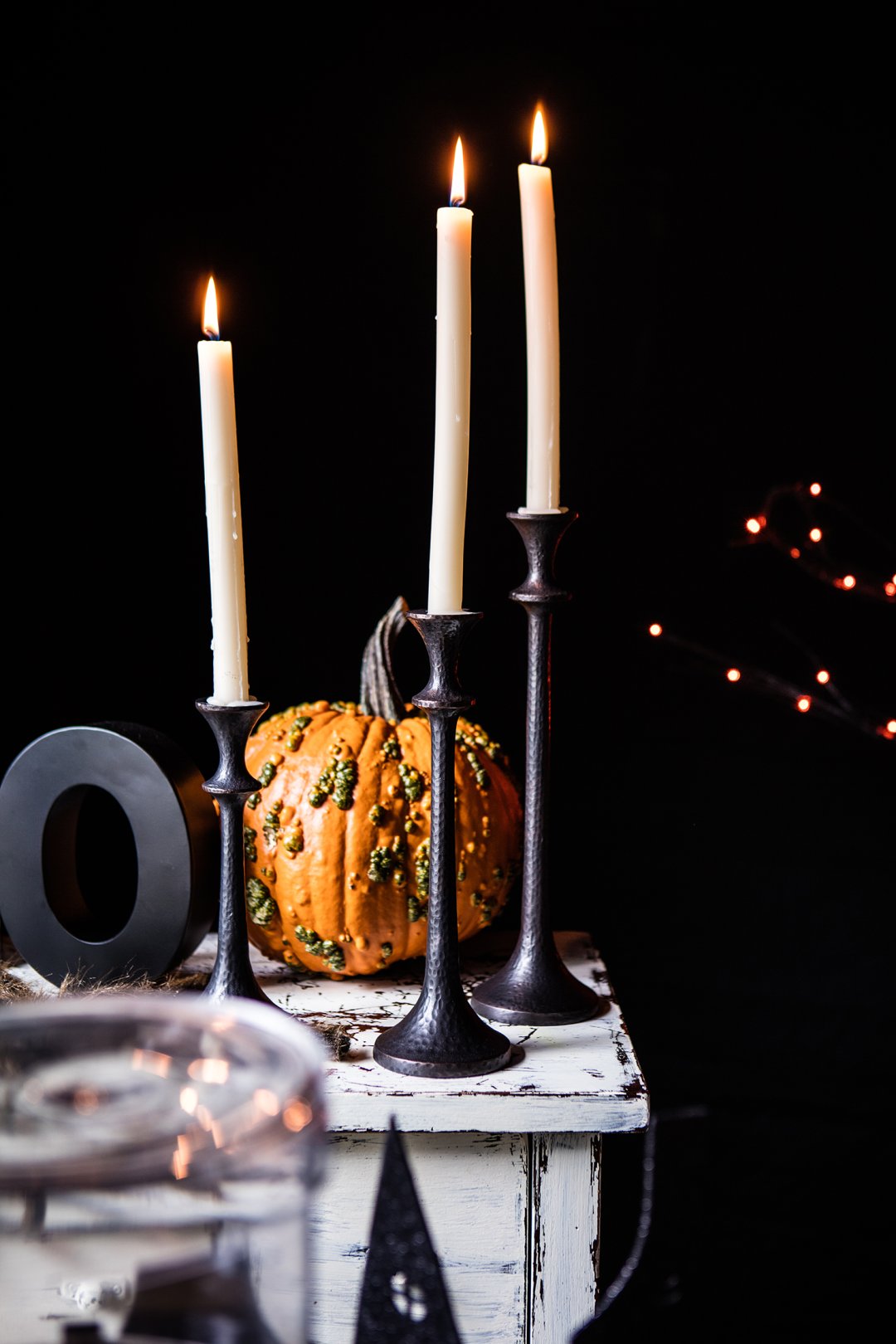 It can be pretty easy to go crazy with their super fun decorations. My one tip…try to keep the same color scheme going on throughout. For me, this was black, orange and white. Pretty typical Halloween colors, but sometimes, traditional just works best!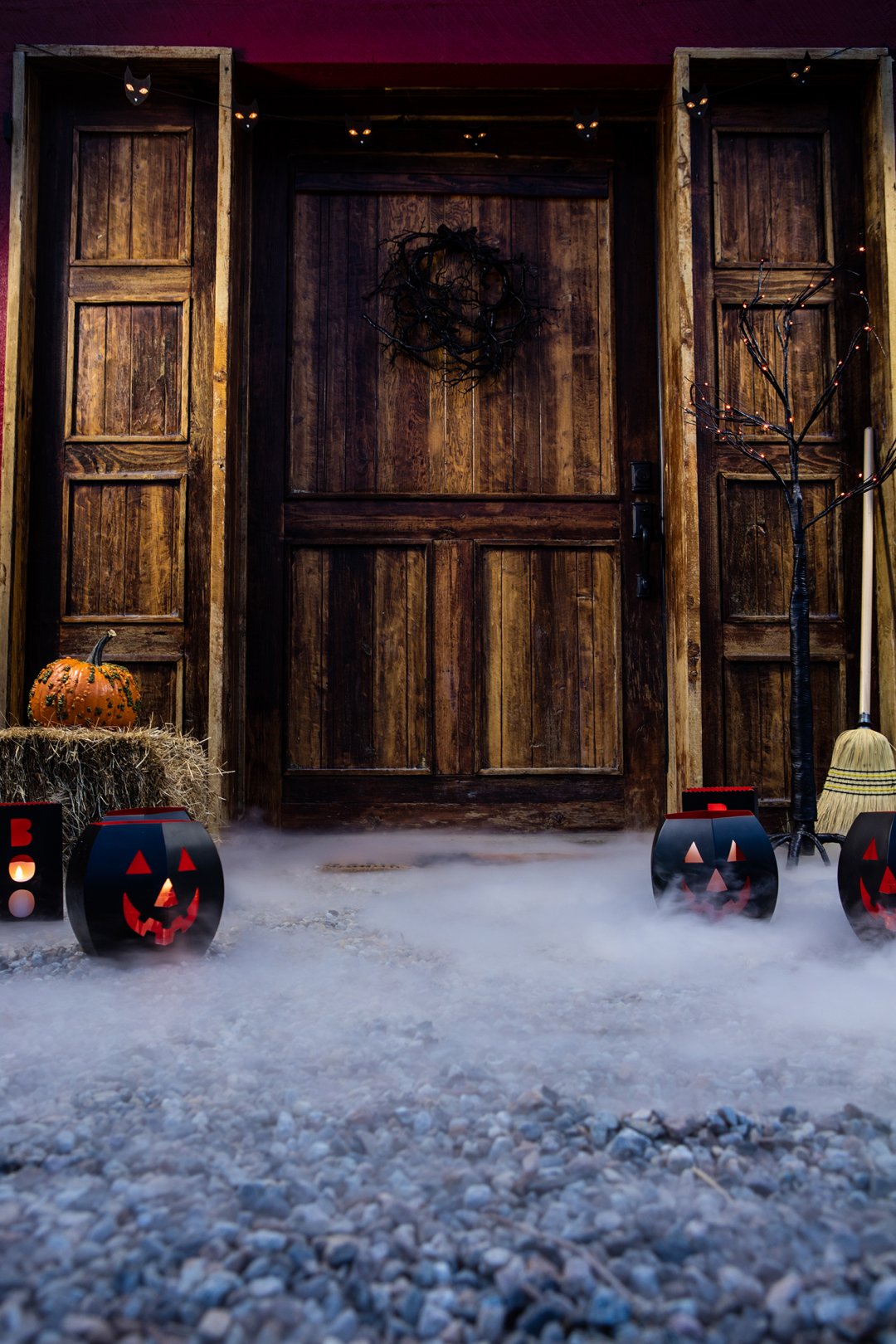 Lastly, the outdoor decorations! Seeing as this is a cocktail party I thought it would be really fun to use Pumpkin Lanterns to light the pathway to the door. I also set up a Spooky Lighted Tree, hung a Black Branch Wreath on the front door, and strung those super cute Halloween Cat String Lights.
Then just before guests arrived, I used a little dry ice to create that spooky, foggy atmosphere. I'm sure you could also use a smoke machine, but well, I didn't have one of those lying around. Lucky for me, the dry ice worked like a charm!
Witch's Cheese Hat
Total Time: 25 minutes + 2 hours to chill
Serves: 6-8
2 ounces cream cheese, cold
4 cups shredded cheddar cheese
1/2 teaspoons garlic powder
1/2 teaspoon onion powder
2 tablespoons apple butter
1/3 cup dried cranberries
Salt + pepper, to taste
Black sesame seeds and or poppy seeds, for coating the hat
Pomegranate arils, for the rim of the hat
Crackers, for serving
Combine the cream cheese, cheddar cheese, garlic powder, onion powder, apple butter and salt + pepper in a bowl. Beat together using an electric mixer until combined and whipped. Fold in the cranberries. Divide the mixture in half and shape into balls. Place each ball on a piece of plastic wrap. Fold the wrap around the balls. I found that using plastic wrap while shaping each piece was very helpful.
Shape one ball into a 6-inch, flat circle and place on a plate. Place the remaining ball in the center of the circle. Shape the ball into a cone to form the top of the witch's hat. Place the plate in the fridge to chill for at least 2 hours.
After 2 hours, remove the plastic wrap and position the cheese cone in the center of the circle. Cover the entire hat in poppy seeds. I recommend doing this on a clean counter so you can save any poppy seeds that fall off the plate. Line the rim of the hat with pomegranate arils. Store in the fridge until ready to serve.
Witch's Brew
Serves 8
1 bottle Pinot Grigio
3 cups apple cider
1 cup bourbon
3 apples, quartered or sliced
2-3 cinnamon sticks
2 (8 ounce) ginger beers
In a large pitcher, combine all the ingredients except the ginger beer. Stir gently to combine, then place in the fridge until chilled.
To serve, give the witch's brew a good stir, then fill each glass with ice and pour the brew over the ice and top with the ginger beer.
Find more entertaining Halloween ideas!