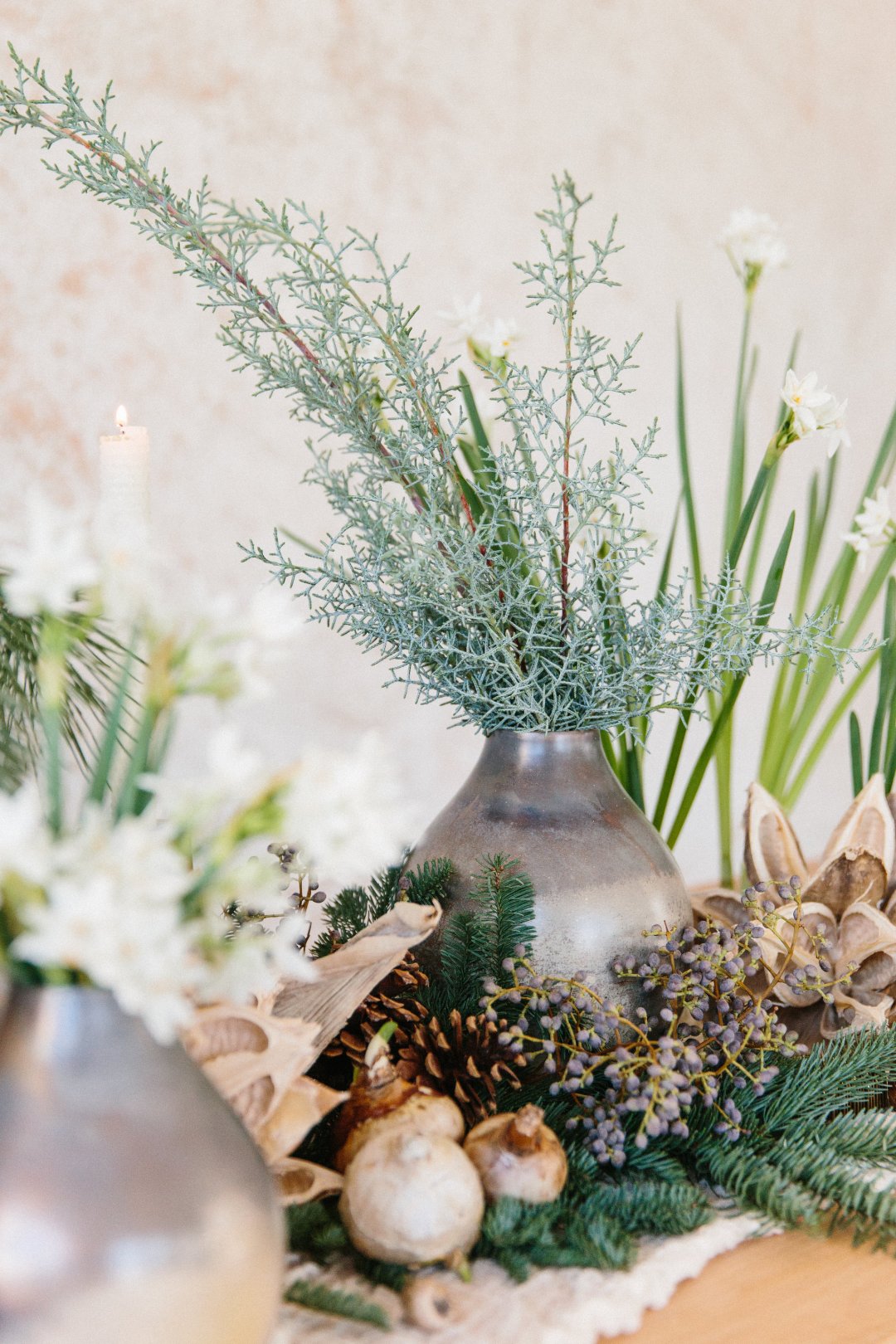 mooncanyondesign.com
One of our favorite ways to instantly refresh a room? A floral arrangement that brings the beauty of the outdoors in. We've partnered with Kristen Cassie, founder of Moon Canyon Flowers, to bring you a new DIY arrangement for each new season.
This season, we're creating a beautiful holiday tablescape with pine, cedar, fir, bulbs and berries.
The holidays to me are such a wonderful excuse to bring nature indoors. Whether it's for Thanksgiving or Christmas, I am a big advocate of decorating your home with seasonal foliage and florals.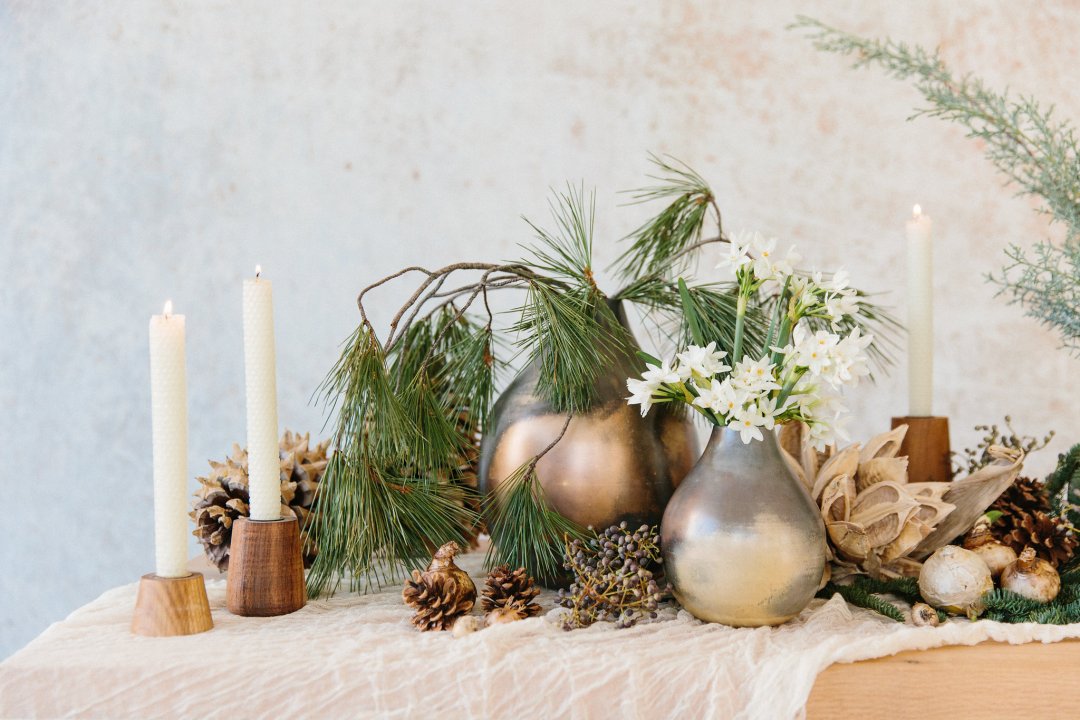 I created this tablescape with all my most favorite holiday elements in mind, keeping the foliage and natural elements neutral and using these beautiful Crate and Barrel metallic vases. For groupings, use small, medium and large pieces and elements that can weave in and out of each other.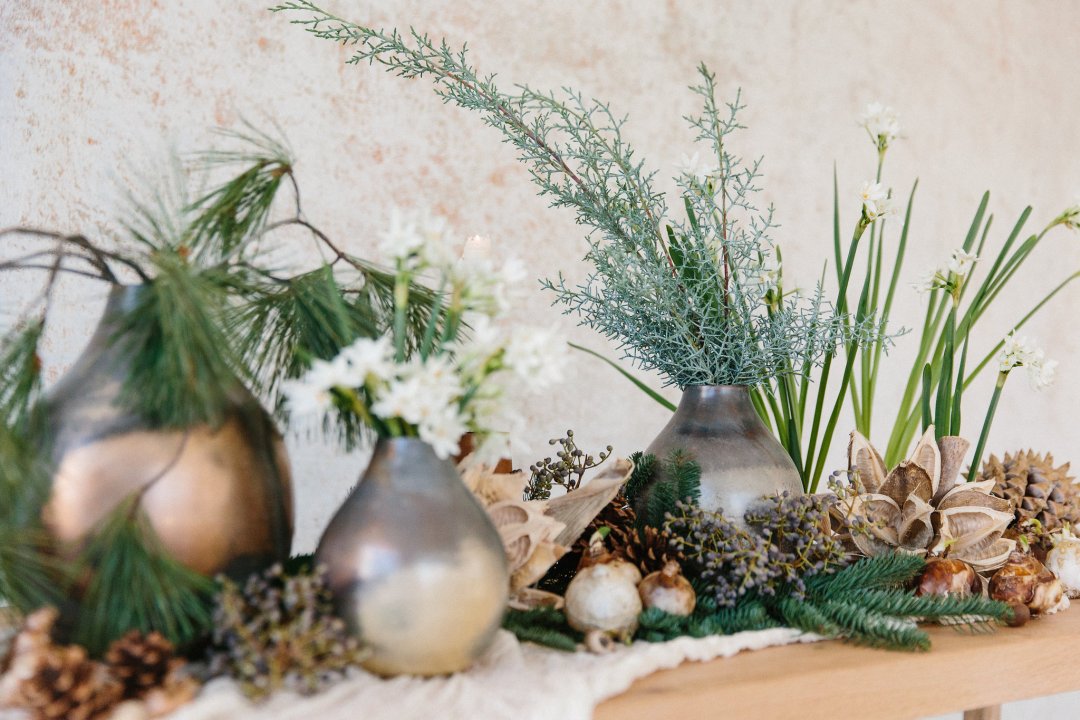 I used princess pine, carolina cedar and douglas fir to create a woodsy holiday vibe and then I dotted in paper white bulbs, privet berry and pine cones to accent.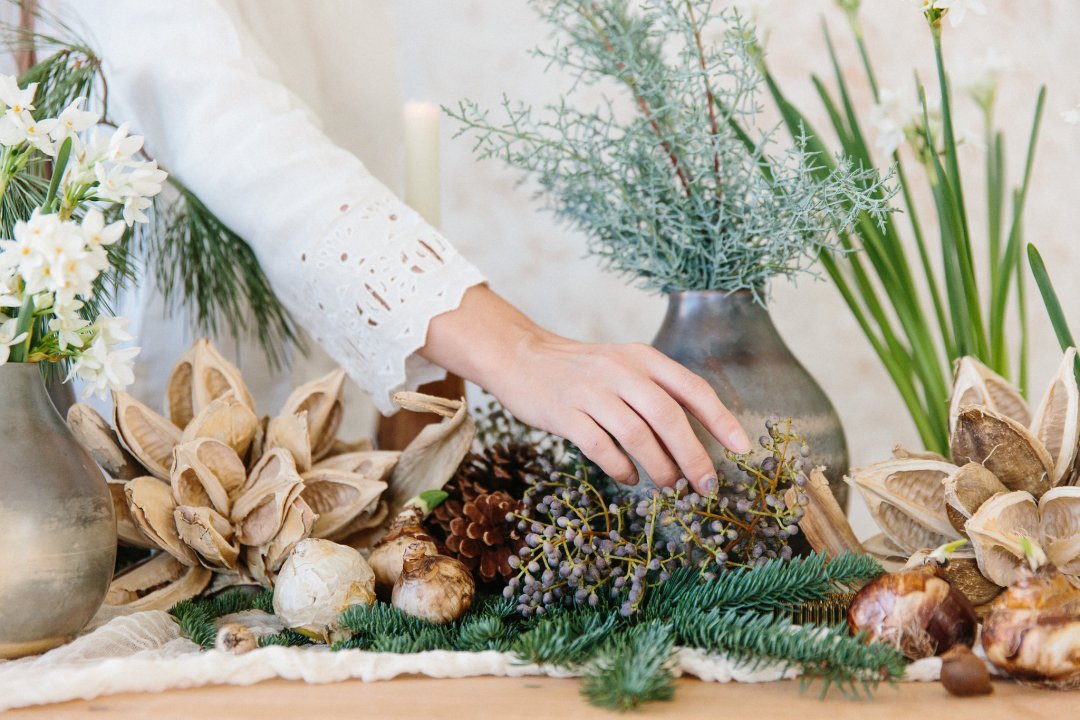 Use texture and color to find balance. When you are creating a large group composition, sprinkle in the color in a few areas so your eye can go from color block to color block.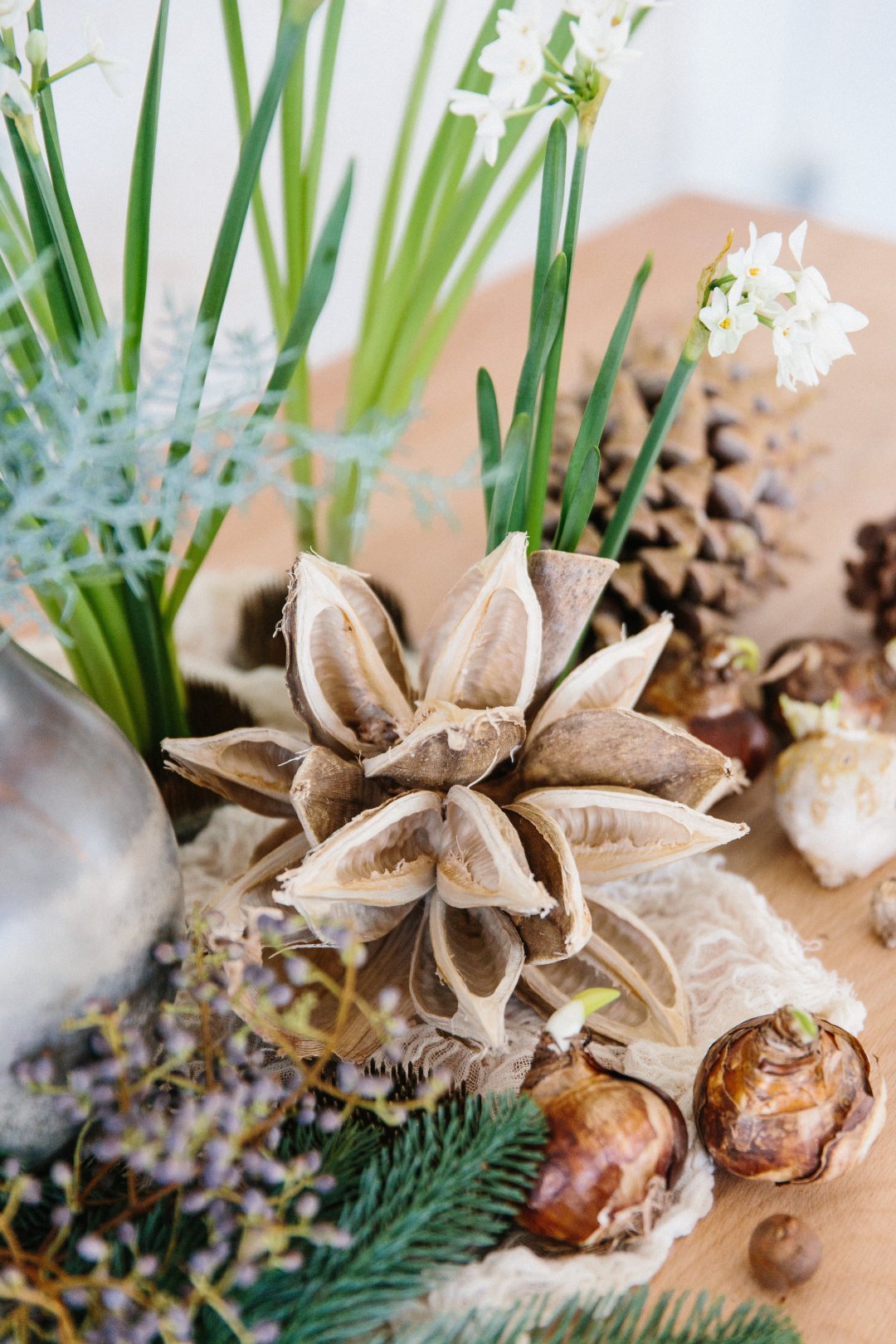 Paper white and other seasonal bulbs are always a fun way to bring fresh blooms into your home. I love watching them grow and they last a really long time.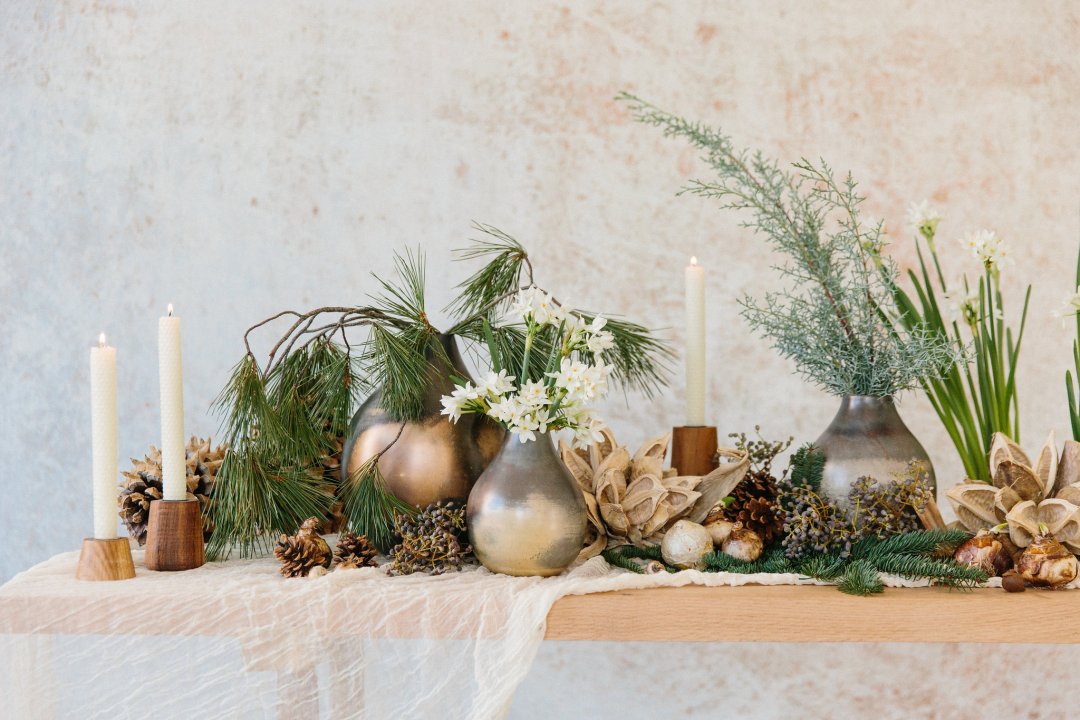 How do you know when you're done? It's strange to say but it's a feeling. When does the composition as a whole feels balanced and full? I like to create asymmetry while also allowing for there to be balance. It's a wild dance but it's a lot of fun.
Get more ideas for centerpieces!
Photos by Nicki Sebastian