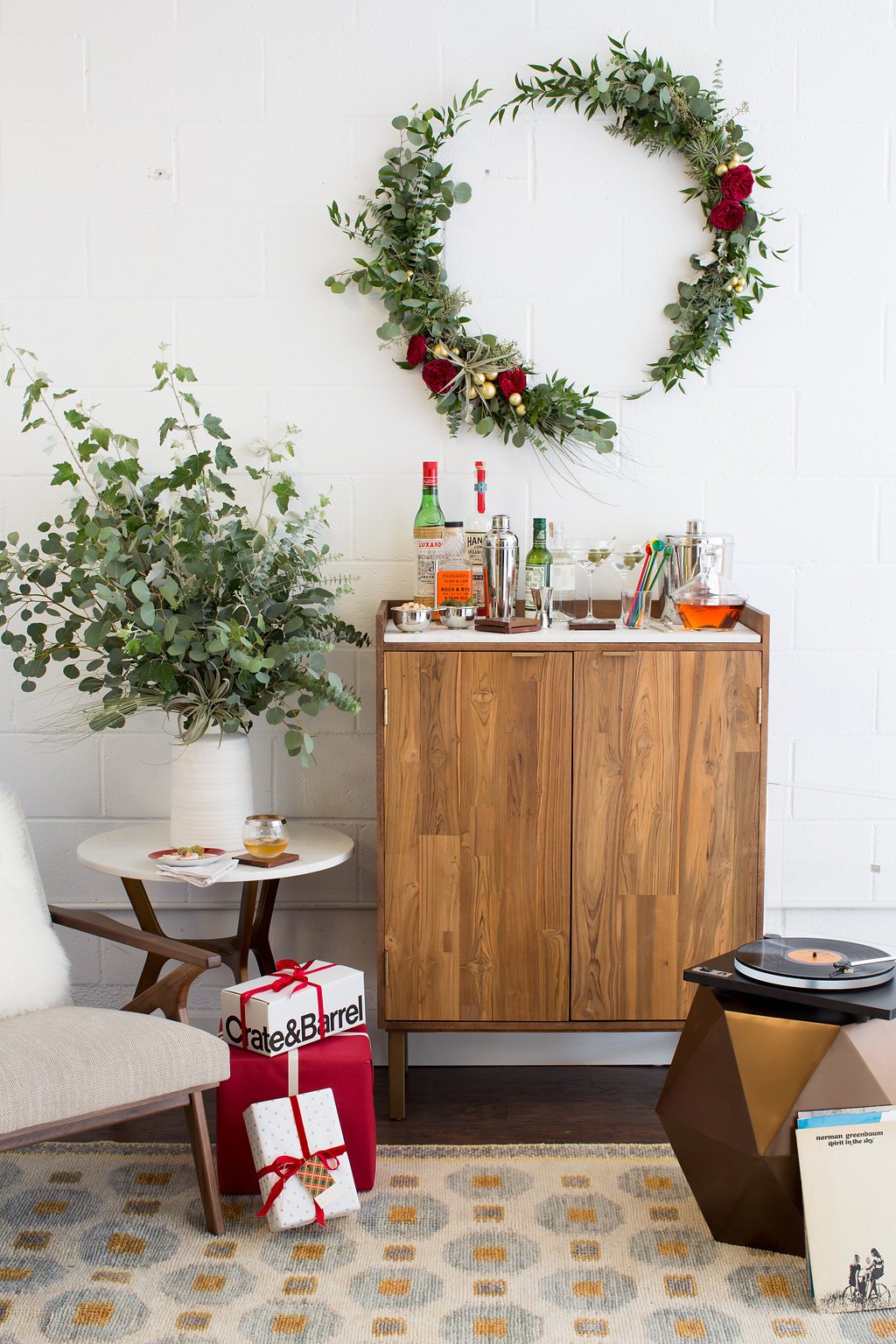 100layercake.com
We're happy to announce an exclusive partnership with 100 Layer Cake—a beautiful destination for wedding inspiration.
Every month, they'll show us the creative ways they celebrate life's special occasions with their favorite Crate and Barrel registry items.
Considering December is *the* month of holiday parties, it seemed only natural that we'd show off one last killer bar cart setup with the most classic drink of all: the martini. Whether a holiday engagement party or just a festive get together, you've got to have a classic cocktail idea on lock, complete with proper serveware and a fully stocked bar. And as always, we like to show just how instrumental all those Gift Registry items can be in crafting the perfect gathering with your very fave people this holiday + those to come!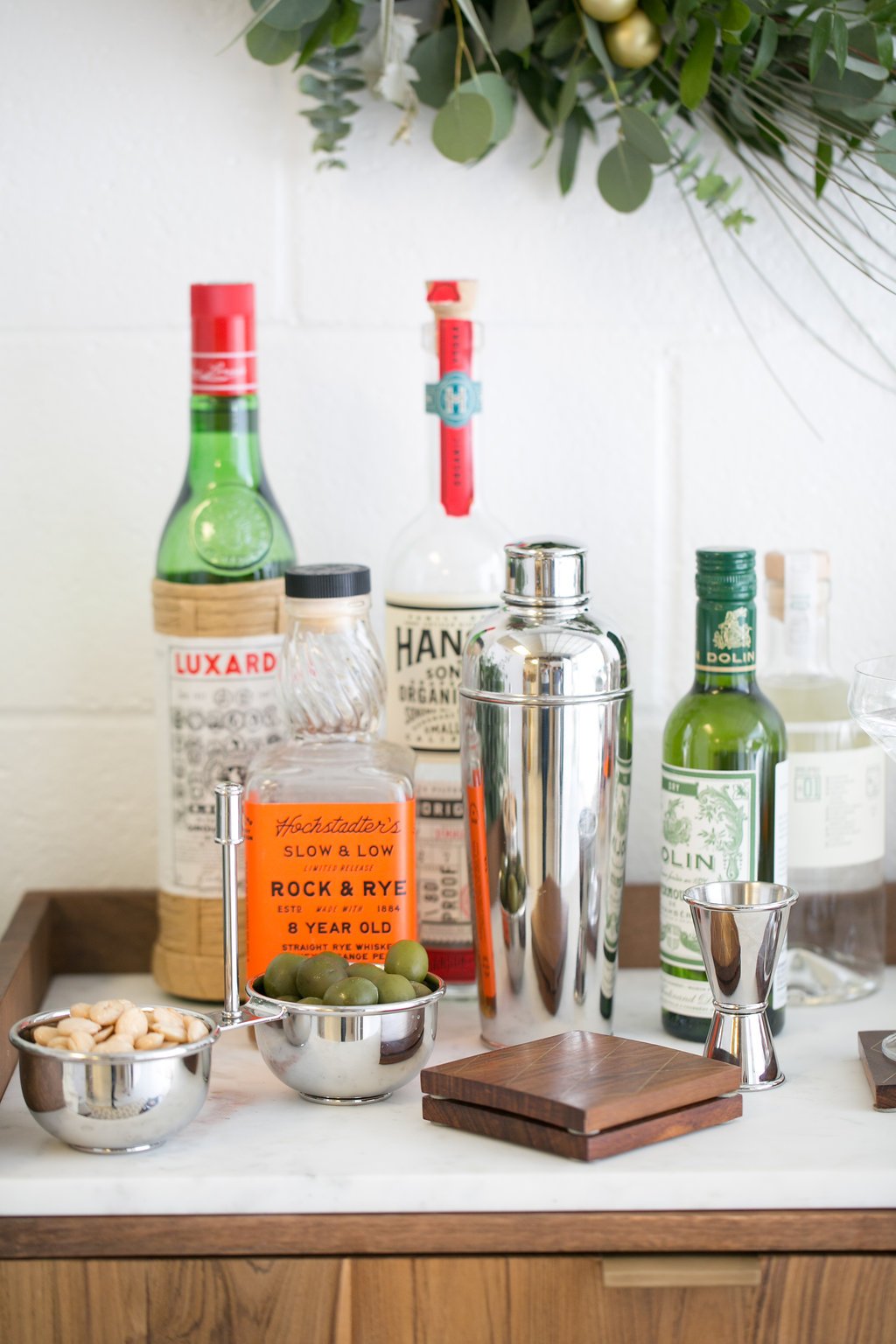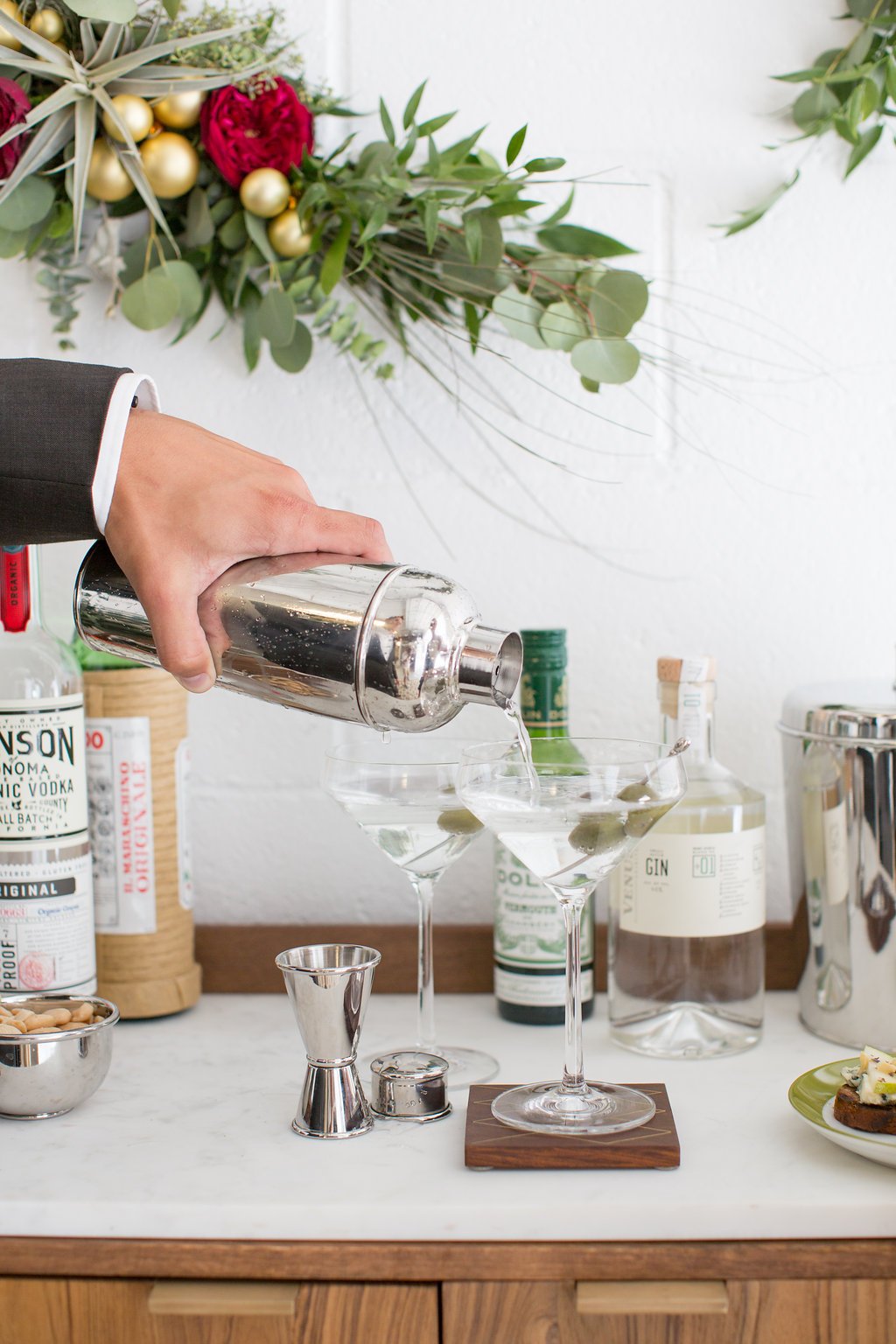 You might notice we went a little retro for this party. The Draper Coasters and Cantina Bar Cabinet(closer peek below) were just TOO fun not to go all out with.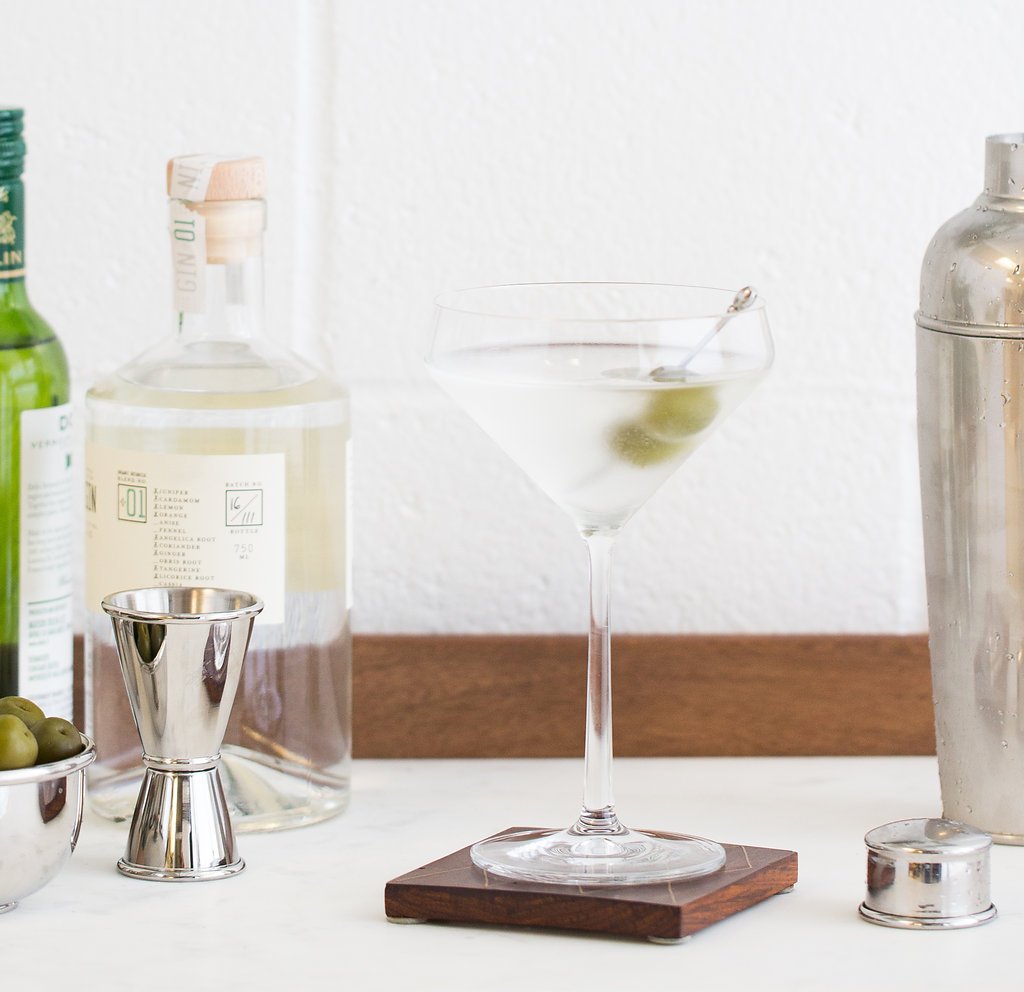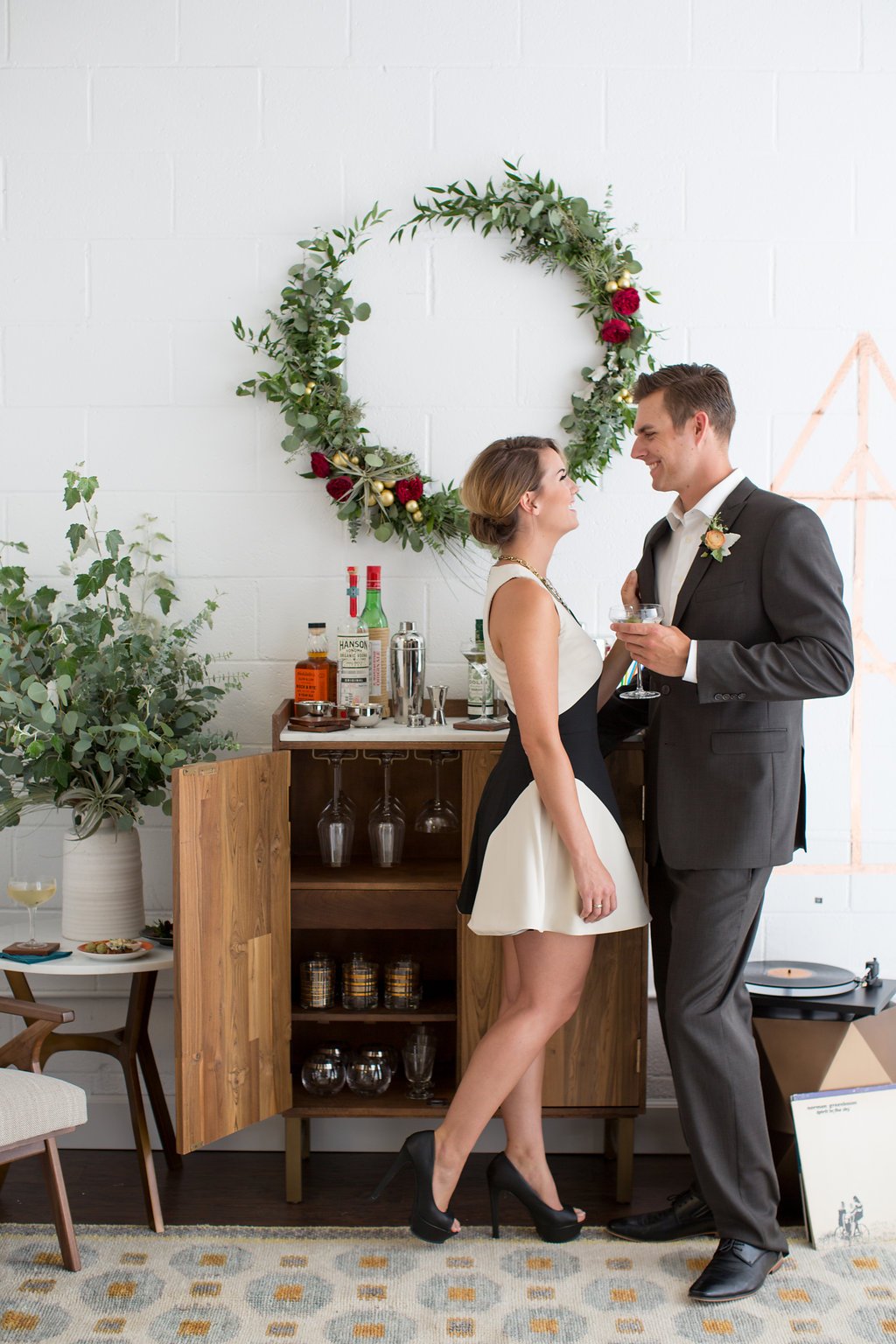 Like we said, the Cantina Bar Cabinet was a major source of inspiration, and will become a staple in your space if you love to host as a couple. It's got plenty of room for gorgeous glassware inside and all the fixin's for a good cocktail up top. Plus, a big ticket item like this makes for a great group gift that you'll be able to enjoy with friends on all sorts of occasions.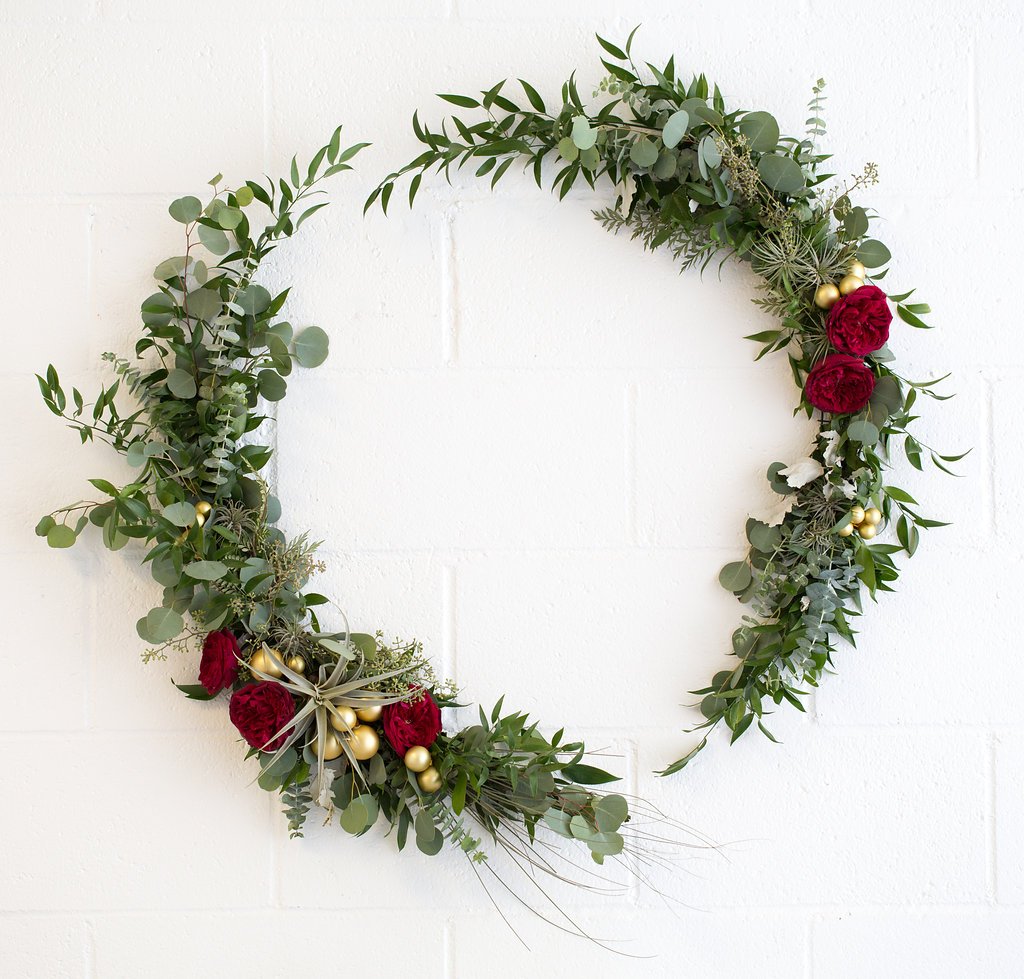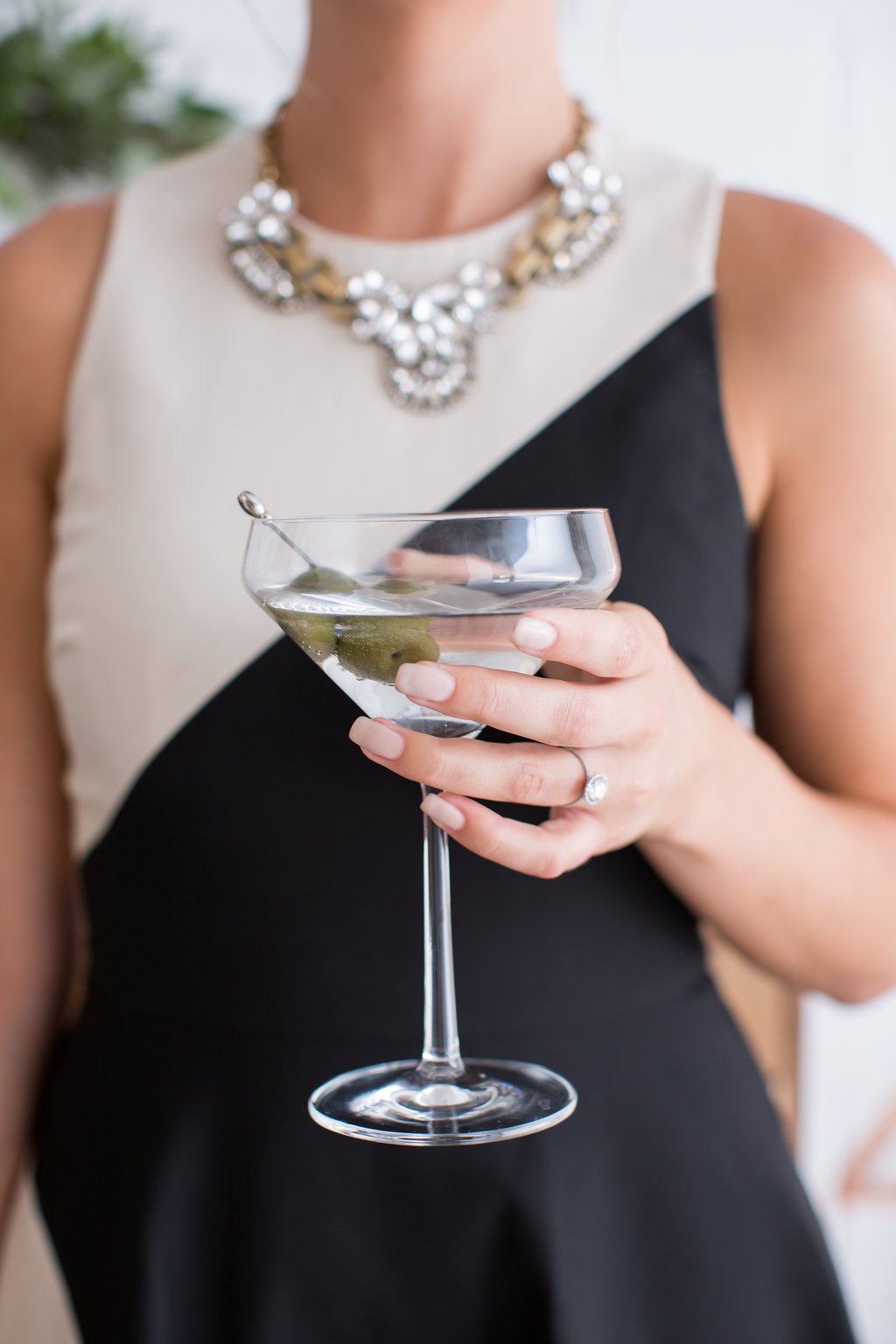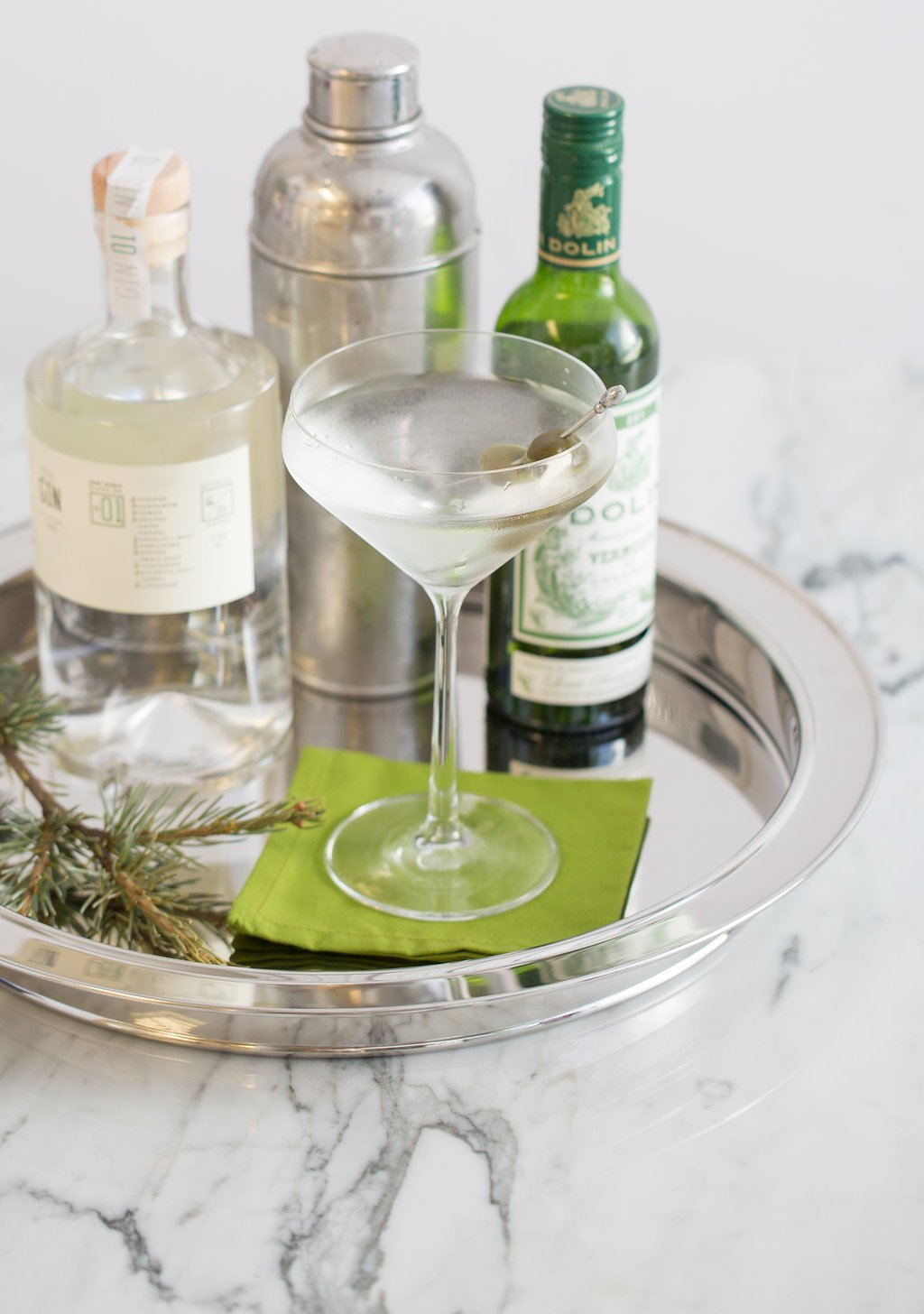 A few well-placed classic elements really elevate a cocktail party, like the Easton Stainless Steel Serving Tray and Easton Stainless Steel Cocktail Shaker.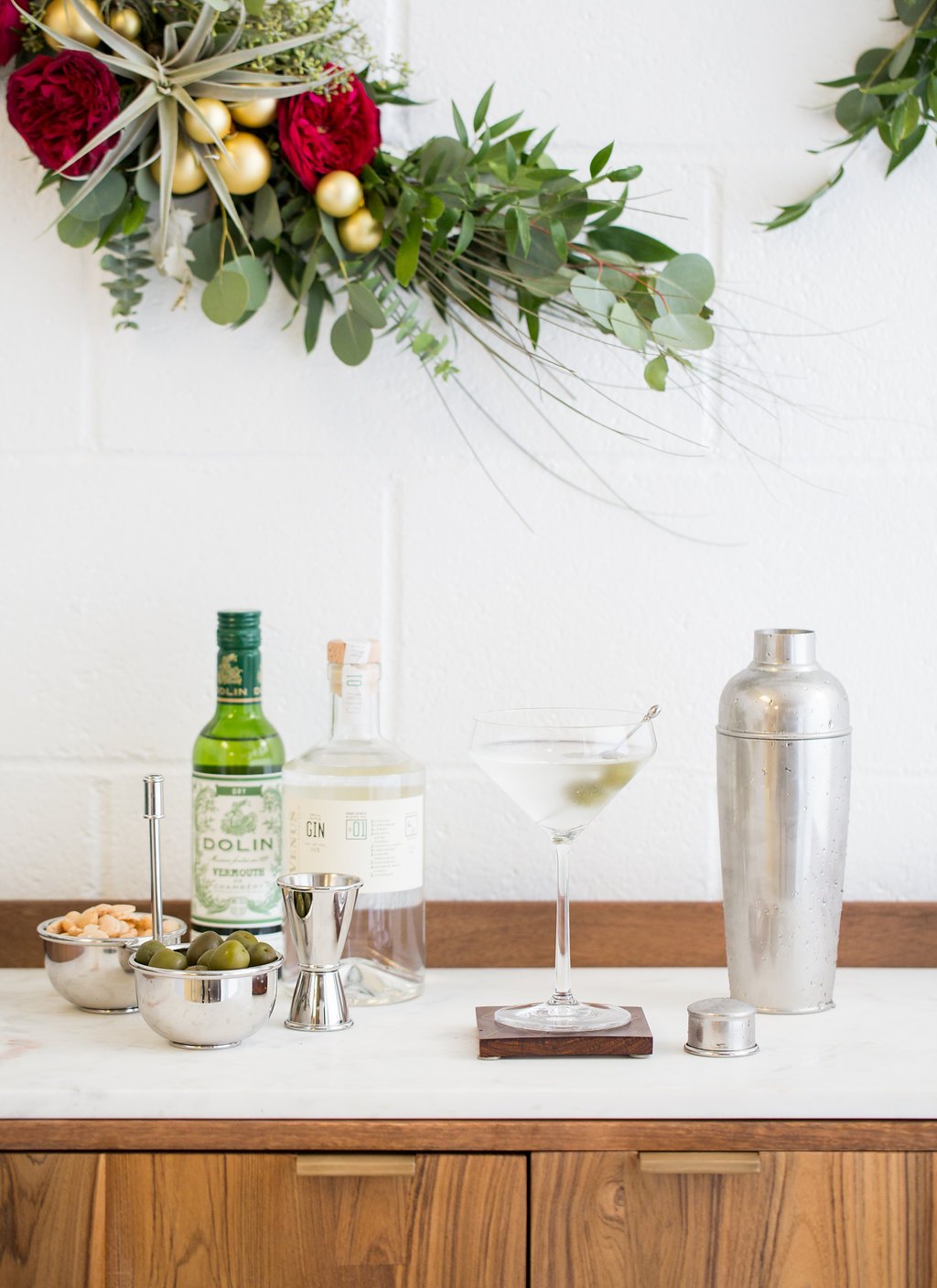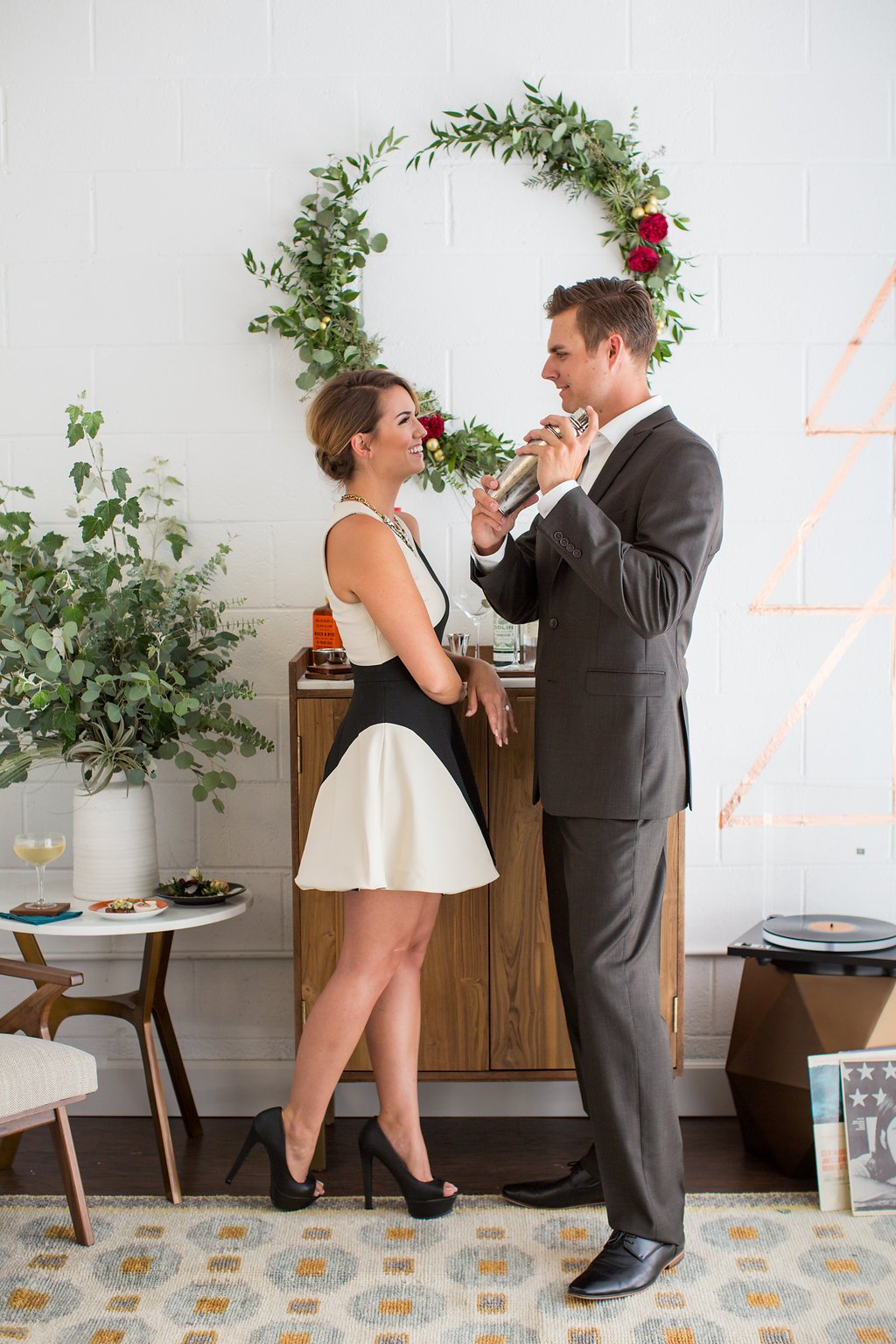 Pop on over to 100 Layer Cake to see the full party in full swing and be sure to shop all our holiday party Gift Registry picks by clicking the links below!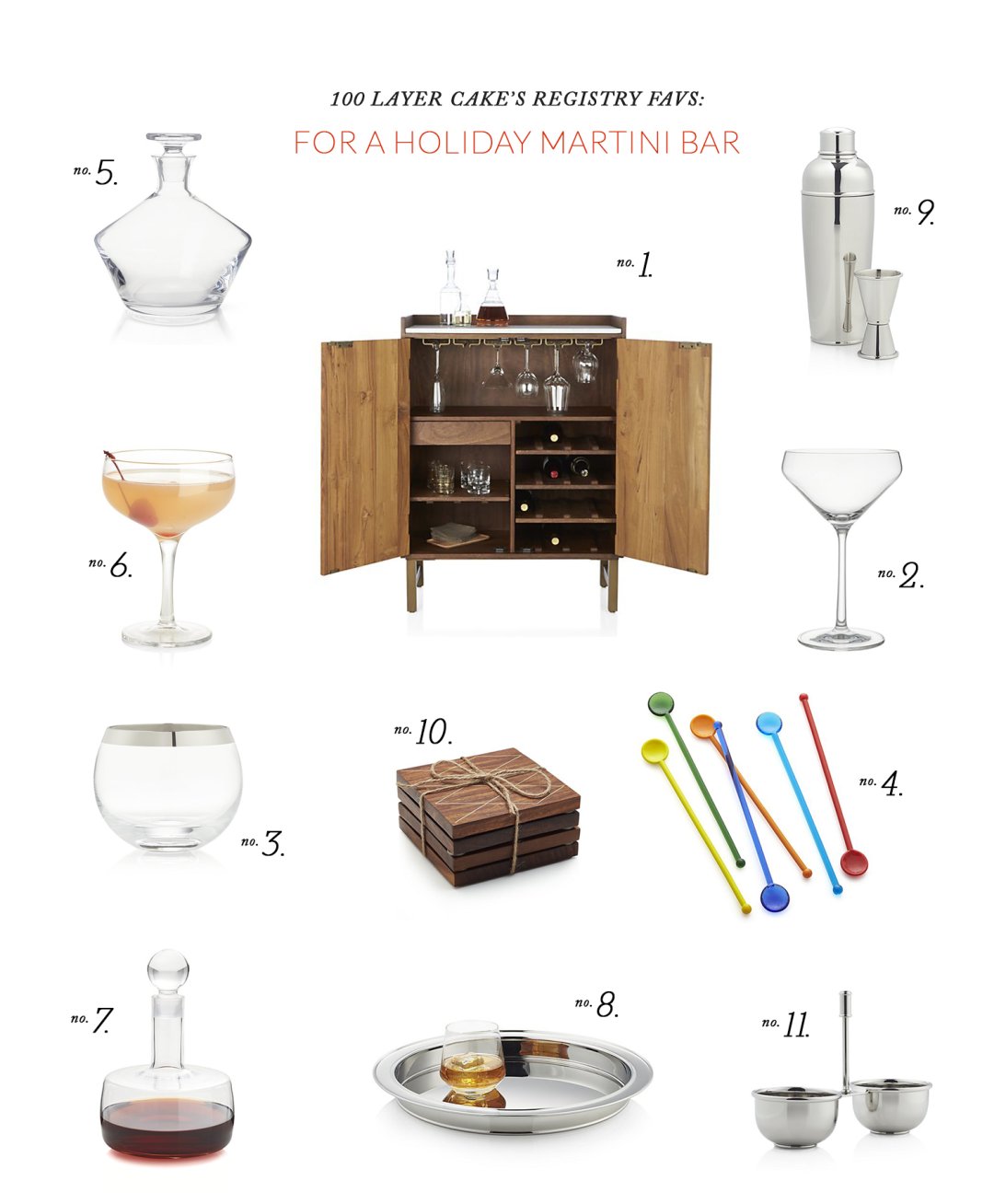 Now that you're well equiped to pull off this holiday martini bar, click here to see the fondue party we designed alongside it on 100 Layer Cake.
Photographer: Scott Clark Photo / Concept and Styling: 100 Layer Cake / Venue: Land Yacht Studio / Florals: Moon Canyon / Food: Urban Palate / Groom Attire: The Black Tux