You're only 3 steps away from home-bar bliss
By: Tasting Table for Crate and Barrel
Your home bar should be legendary, bar none. Luckily, all you need to get there is the right arsenal of tools.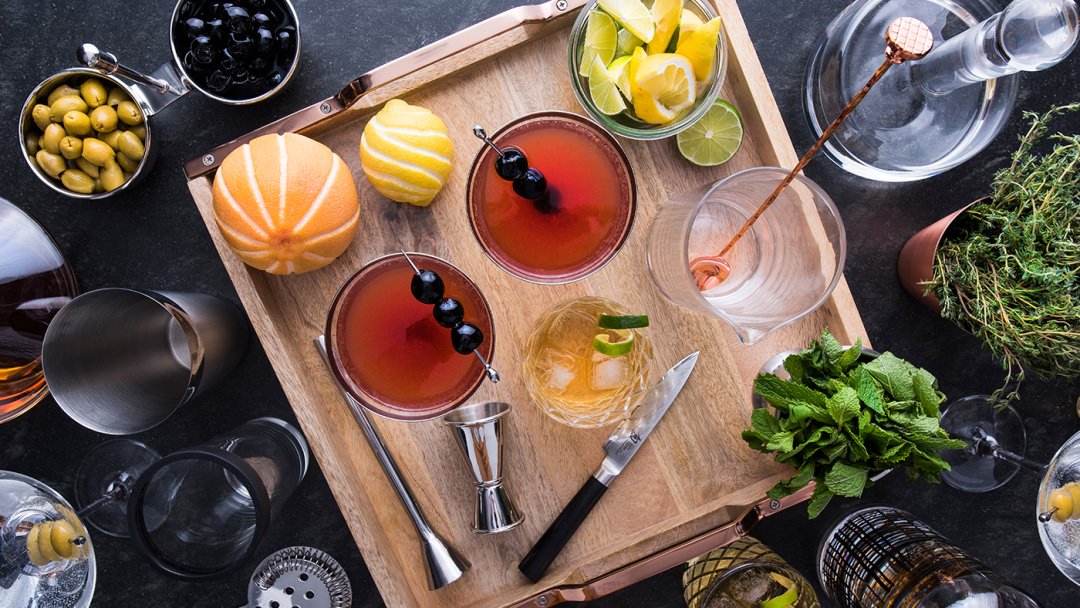 Whether you're stocking a home bar for the first time, looking to elevate your drinks game or amplifying your already-stellar mixology skills to pro level, follow these tips to build the best home bar on the block.
If your neighbors start to show up unannounced, you'll have only yourself to blame.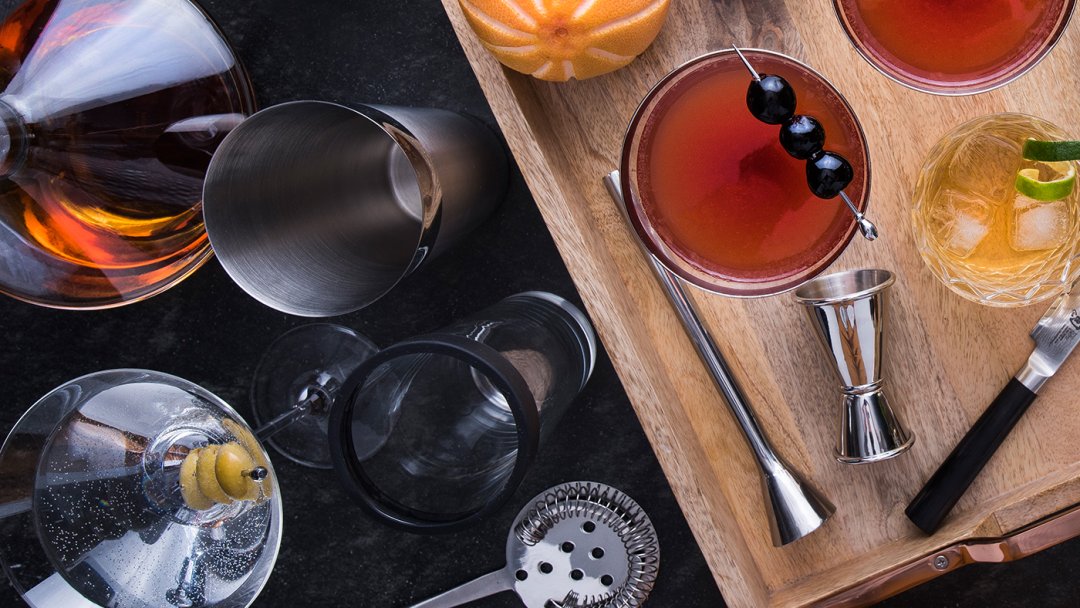 The Basics
If you're at square one, take care of the basics first. Invest in a cocktail shaker, pint glass, strainer, bar spoon and two-sided jigger, which will help you measure with razor-sharp precision. Classic glassware—martini, rocks, Collins—will suit most drinks. As will classic bottles: gin, whiskey and vodka.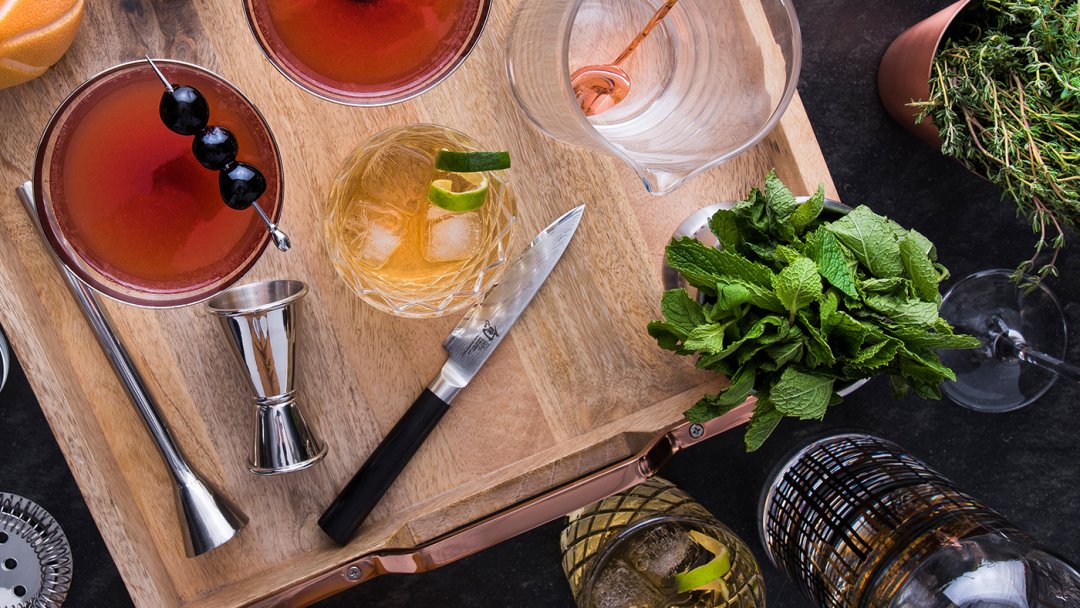 Elevate Your Game
Things start to get interesting once you've laid a foundation. Here's where muddlers, used to crush fresh herbs and spices, and peelers, used for citrus twists, make their entrance. Fresh juices and unique mixers, ice cube trays with oversize or novelty shapes, and vermouths and liqueurs will all help take your setup to the next level.
Top It Off
Channel your inner mixologist by making your own simple syrups; invest in more expensive or obscure bottles (a top-quality rum will help bring those tiki dreams to life); and begin building your glassware collection with decorative pieces, a crystal mixing beaker and an elegant garnish tray. Your bar will be equal parts functional and gorgeous, with a twist of personality.
Learn how to make simple syrups that you'll love having in your bar.