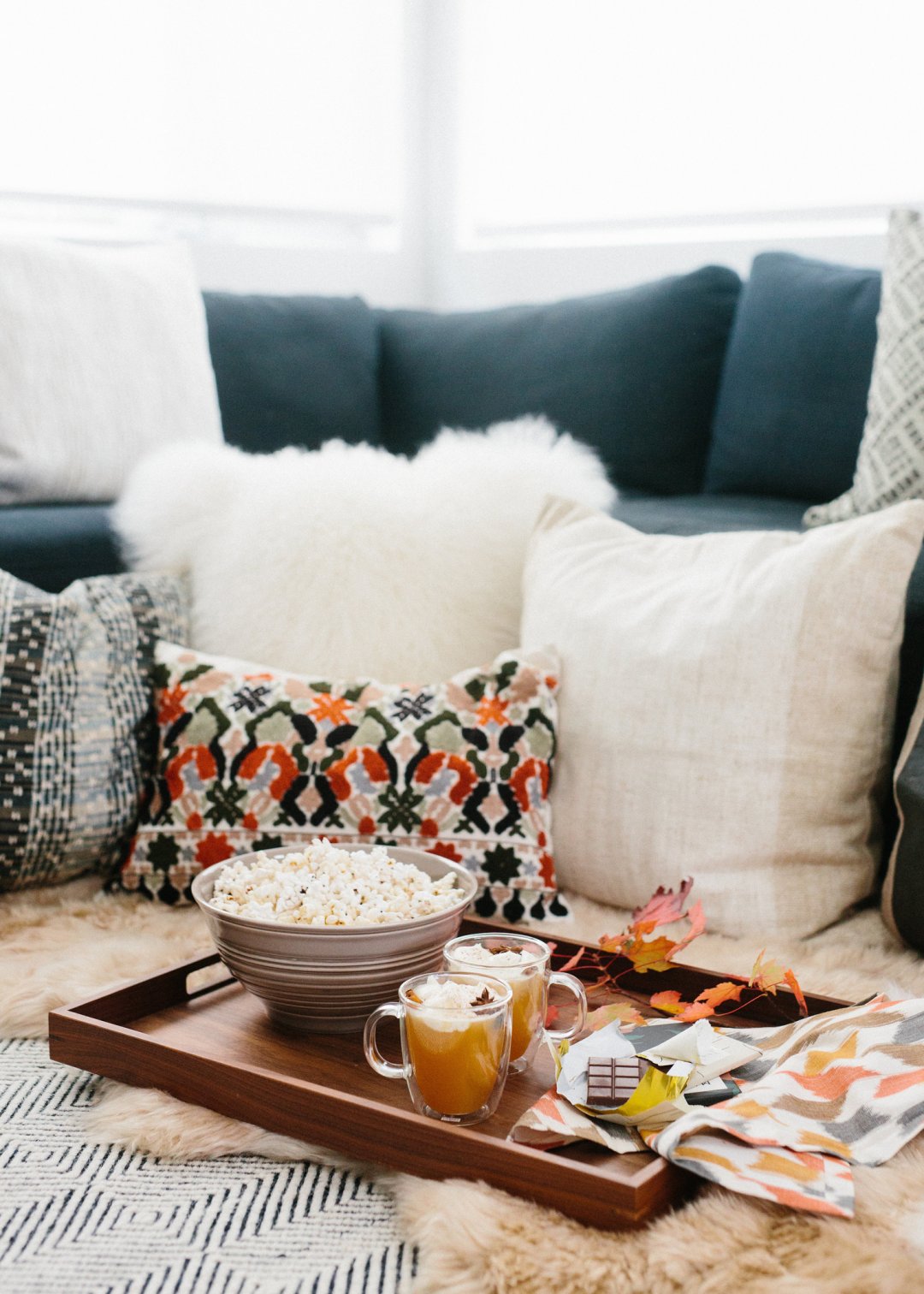 100layercake.com
We're happy to announce an exclusive partnership with 100 Layer Cake—a beautiful destination for wedding inspiration.
Every month, they'll show us the creative ways they celebrate life's special occasions with their favorite Crate and Barrel registry items.
Now that the temps have finally dropped a bit, how good does a cozy night in sound? Knowing just how crazy the season ahead can get between hosting and attending gatherings, it's going to be extra handy to have a few low-key evenings planned. Especially if you + your s/o have a few Gift Registry items to put into action, like we did with this home date night shoot. Keep the tips below on your radar for the next time you want to cozy up at home…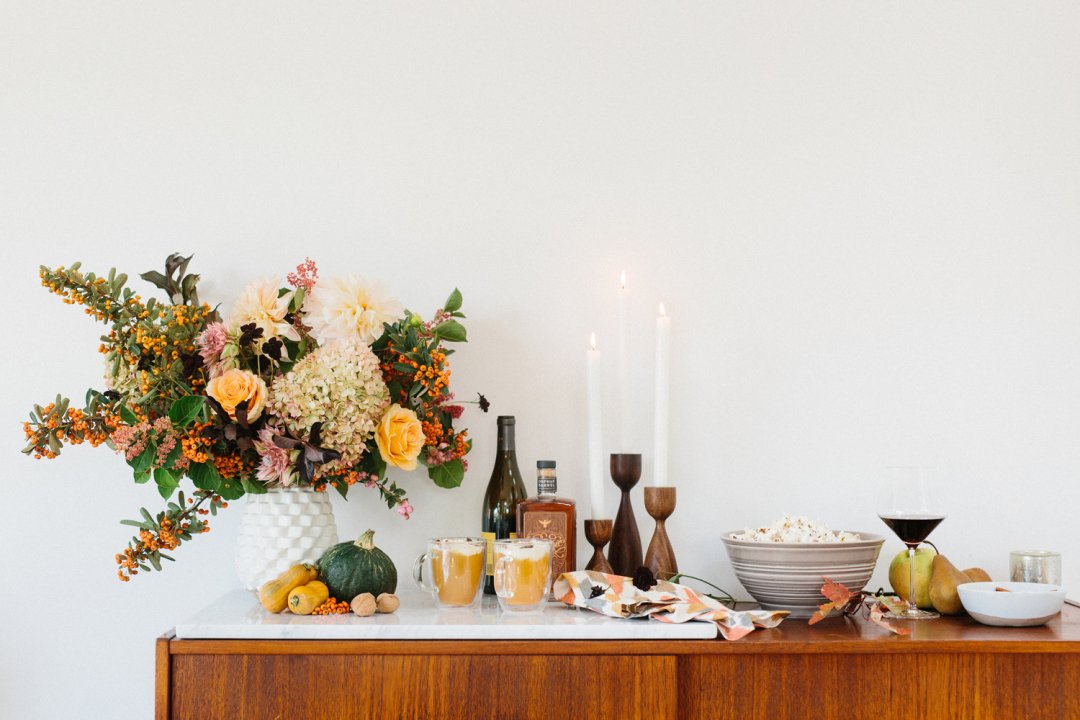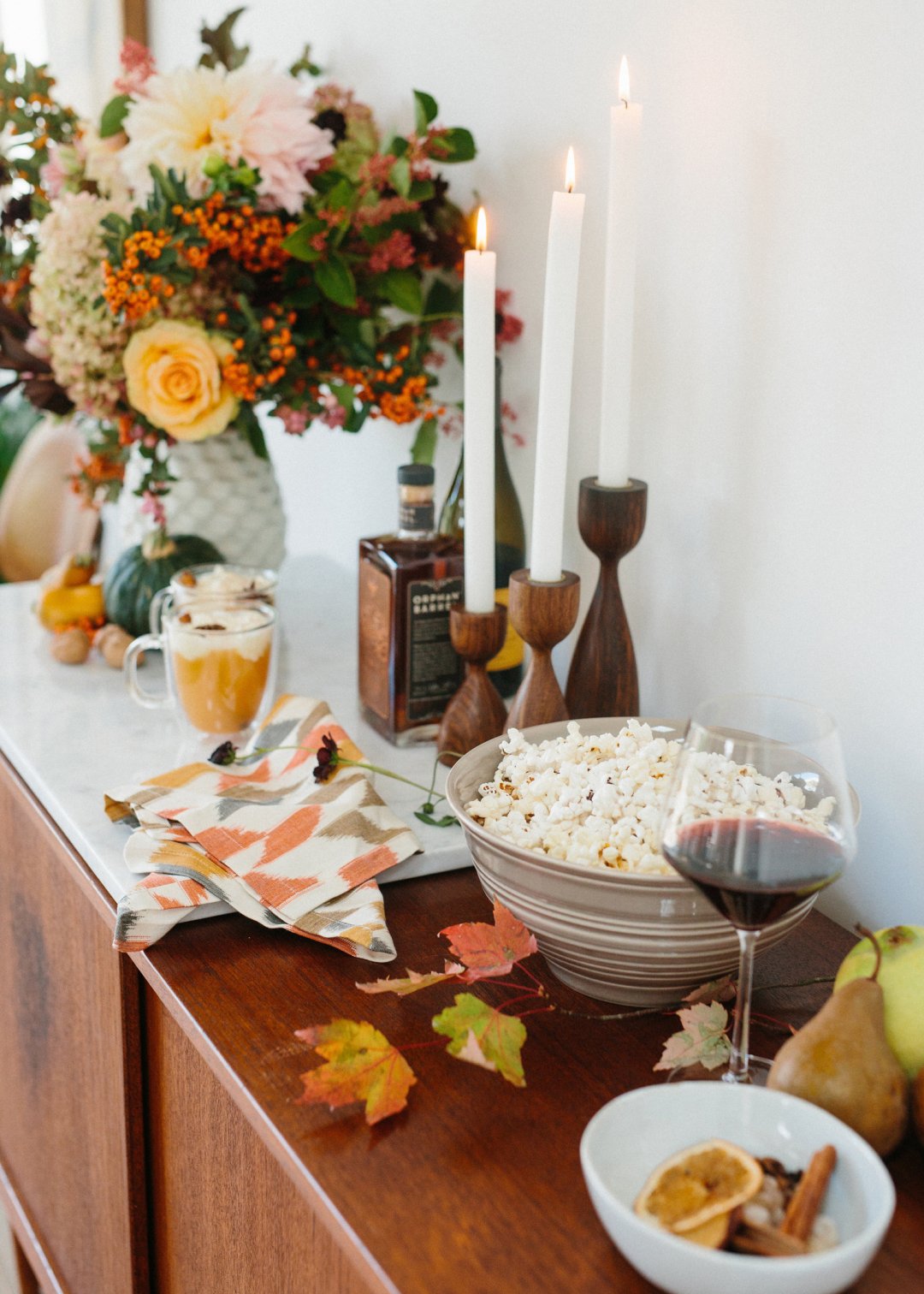 1. Create a festive signature drink just for the occasion. Mix up something you know you both will love, like the spiced bourbon apple cider we posted on our blog. You can sip while whipping up snacks or dinner for later in the eve… Bonus points if you have your bar cart ready to go!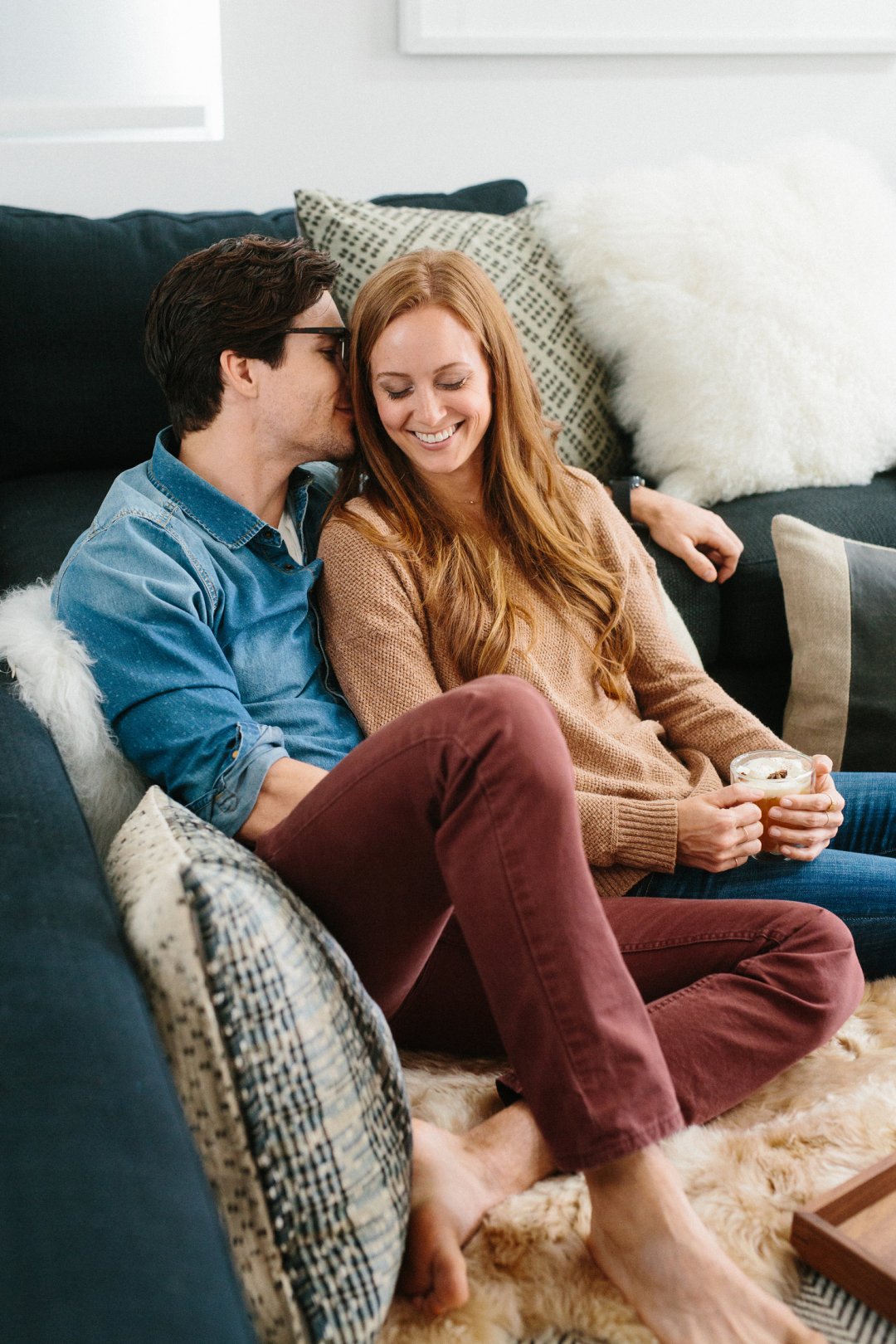 100LC readers Brent and Molly were our date night models. Aren't they adorable?!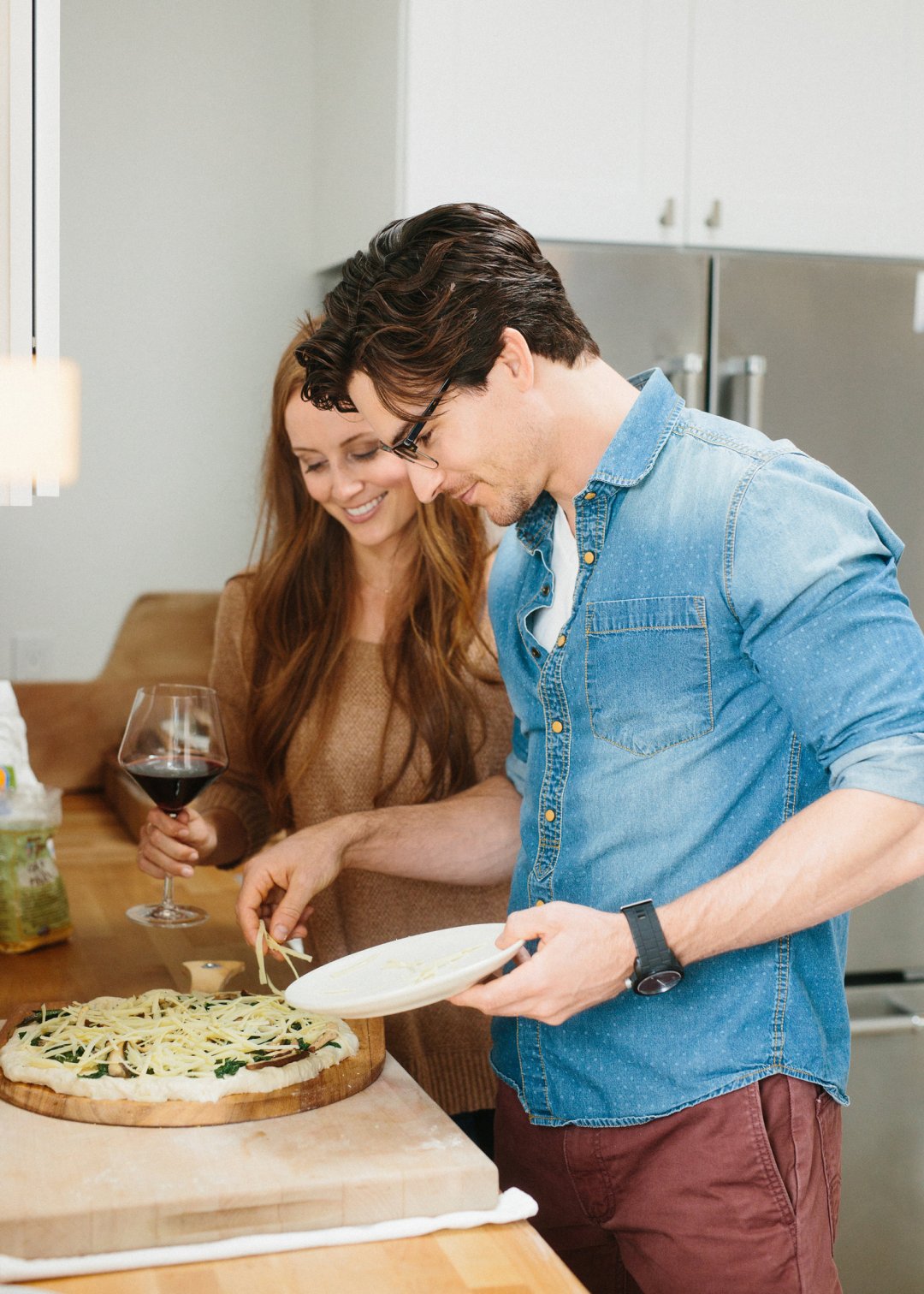 Give your classic dinner a new spin. The whole point of the night is to keep it cozy and relaxing, so there's no need to slave away in the kitchen! Instead, cook up a simple meal with a new flavor like we did with this homemade pizza shown on the Acacia Pizza Peel.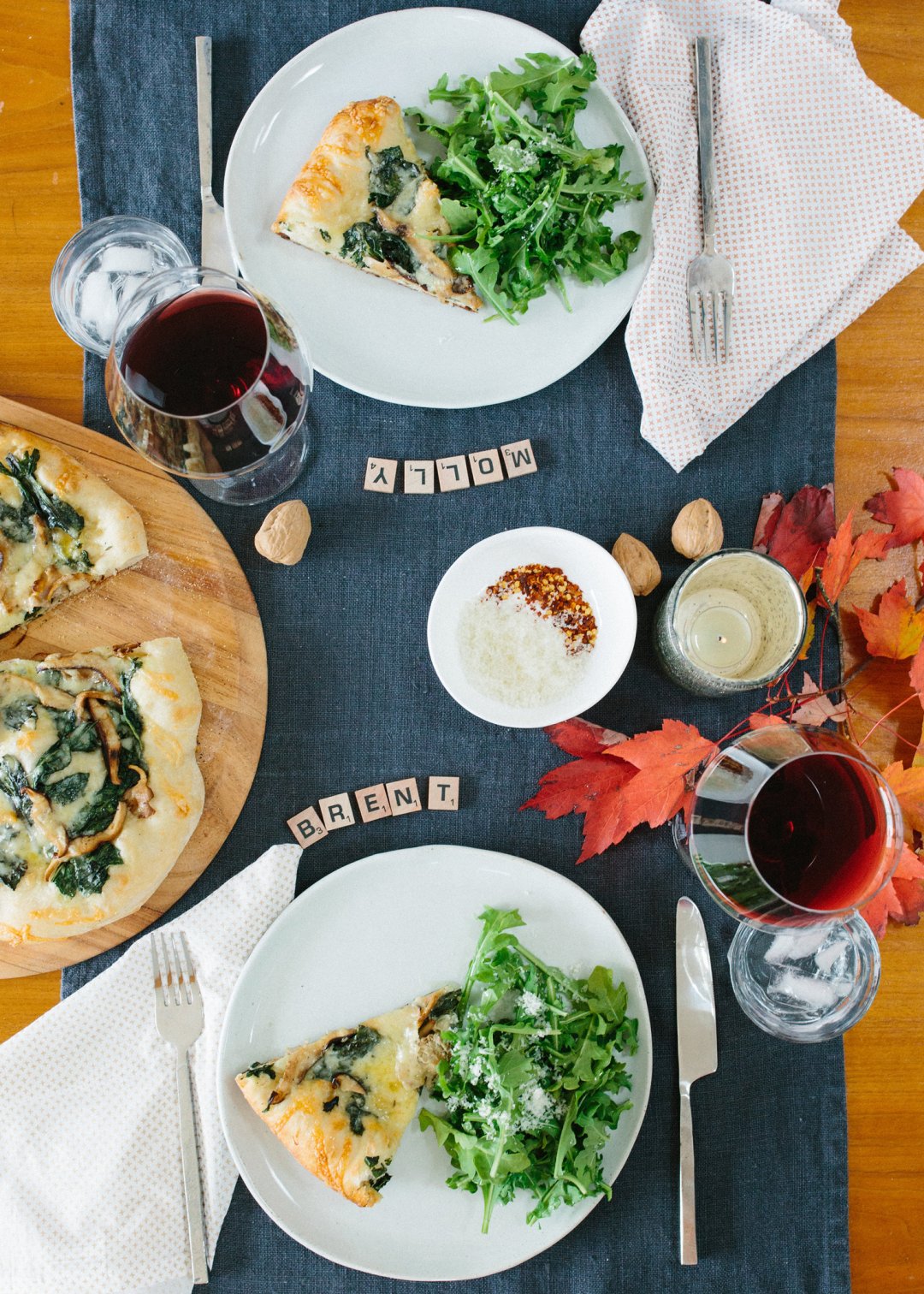 Pizza + salad on those crisp, clean Welcome Dinner Plates sounds good to us!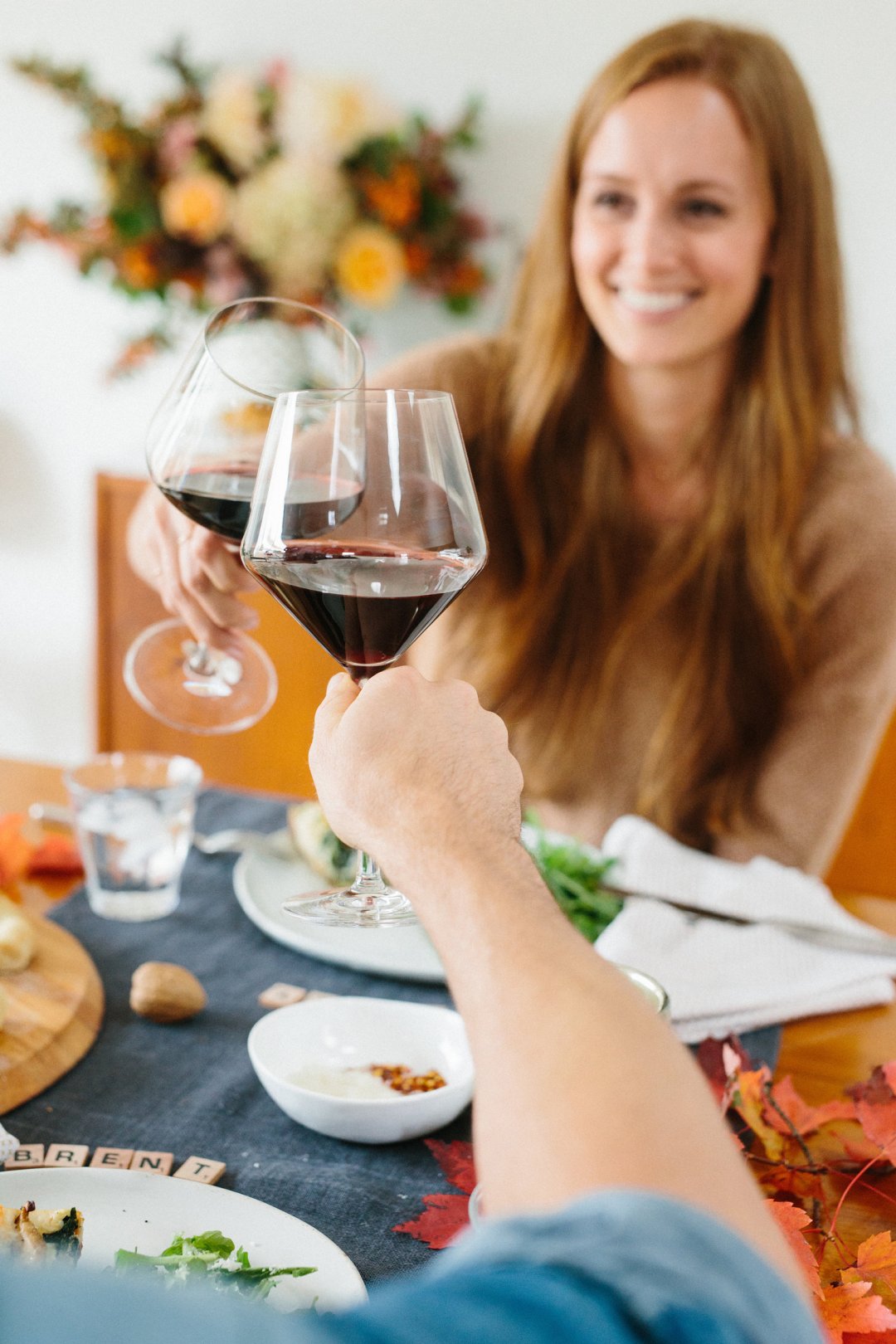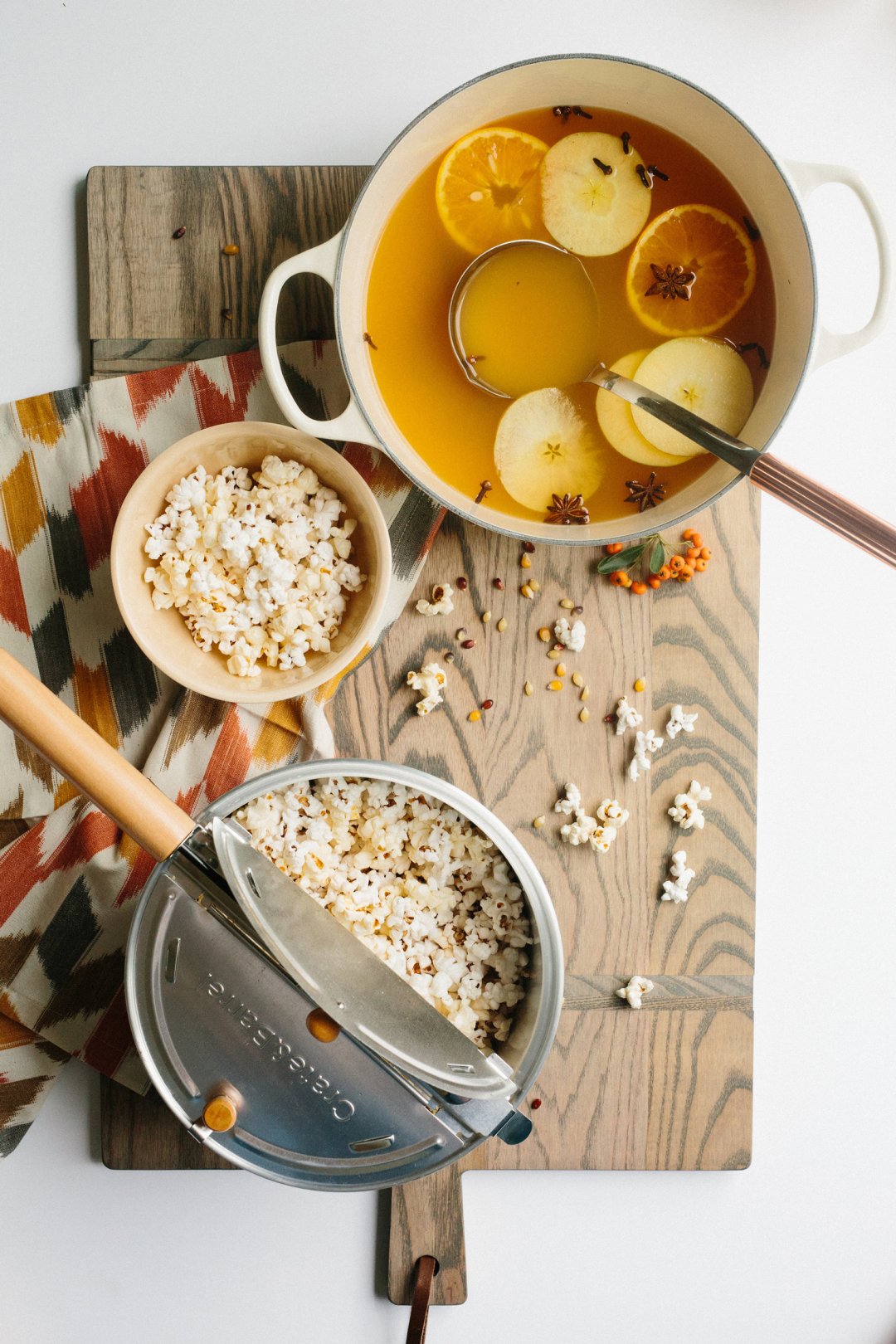 You can always try something new in the snack department too with the Stovetop Popcorn Popper. Spice it up with your favorite herbs + seasonings if you like.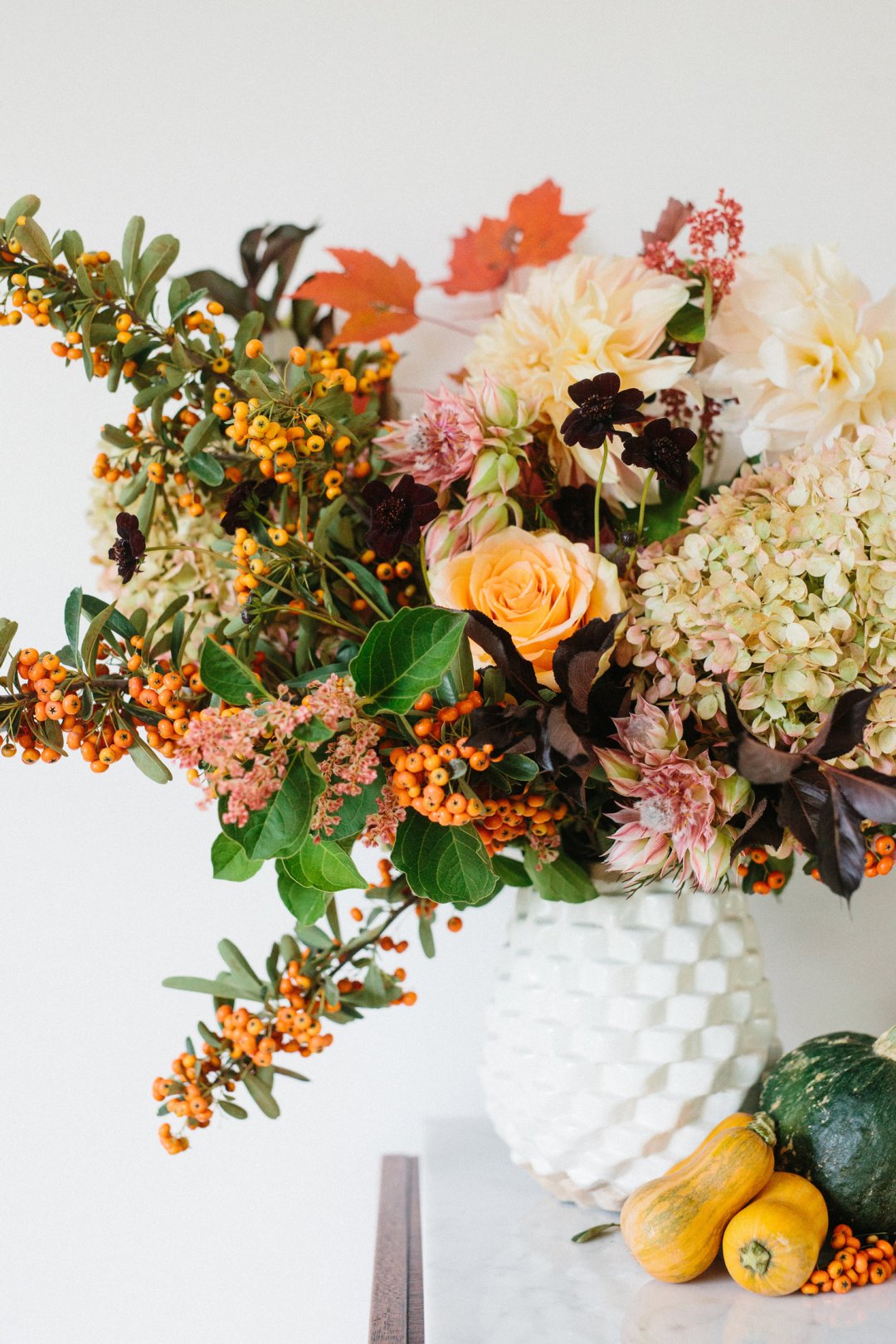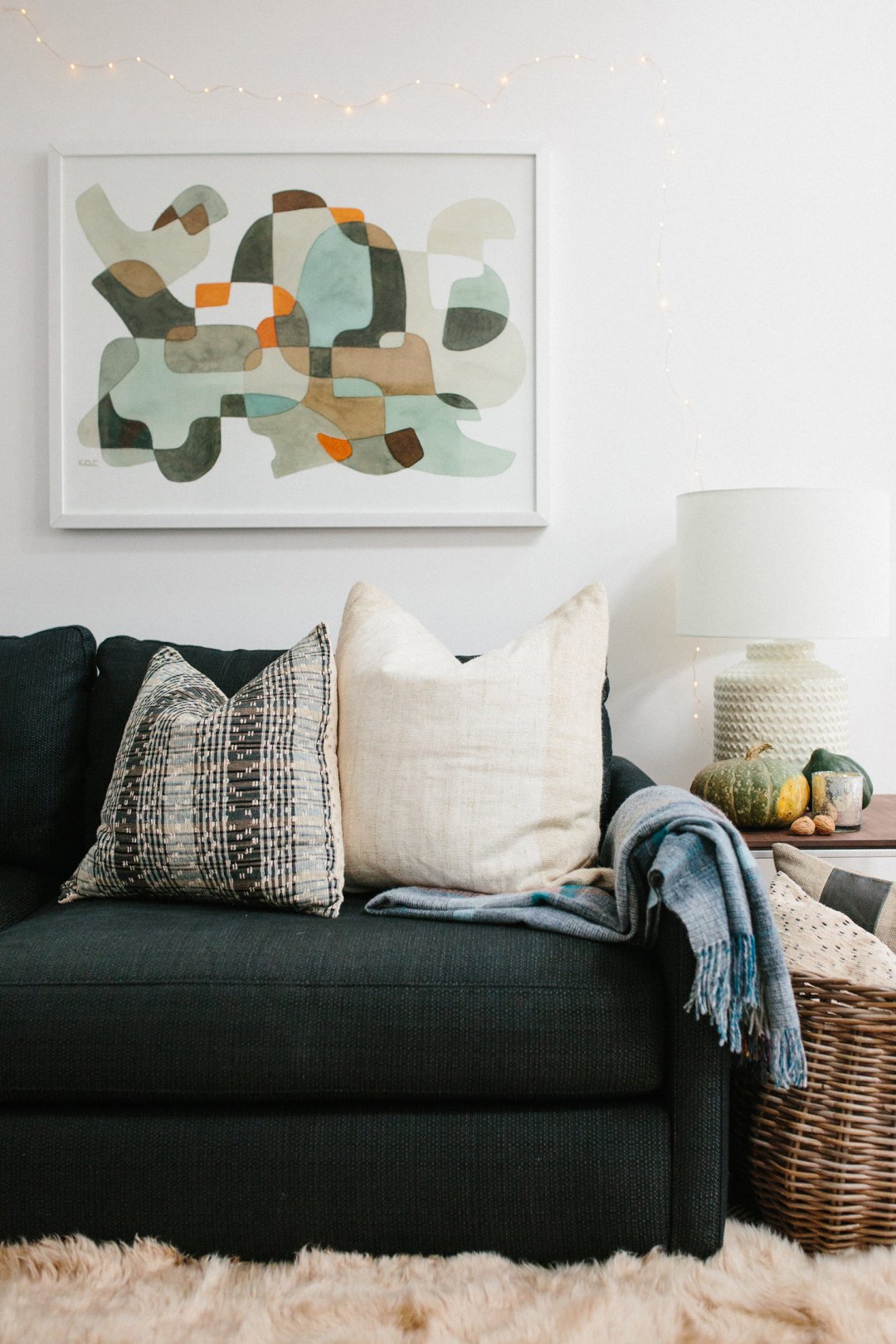 3. Set the mood. It's pretty standard date night procedure to dim the lights and add a few candles to the mix, and twinkle lights are our go-to. They're always so festive! You know you've got a scented candle on lock this time of year, so now's your chance to test it out. (By the way, on the subject of cozy…The Drake 3 Piece Sectional Sofa? The. Coziest. Ever.)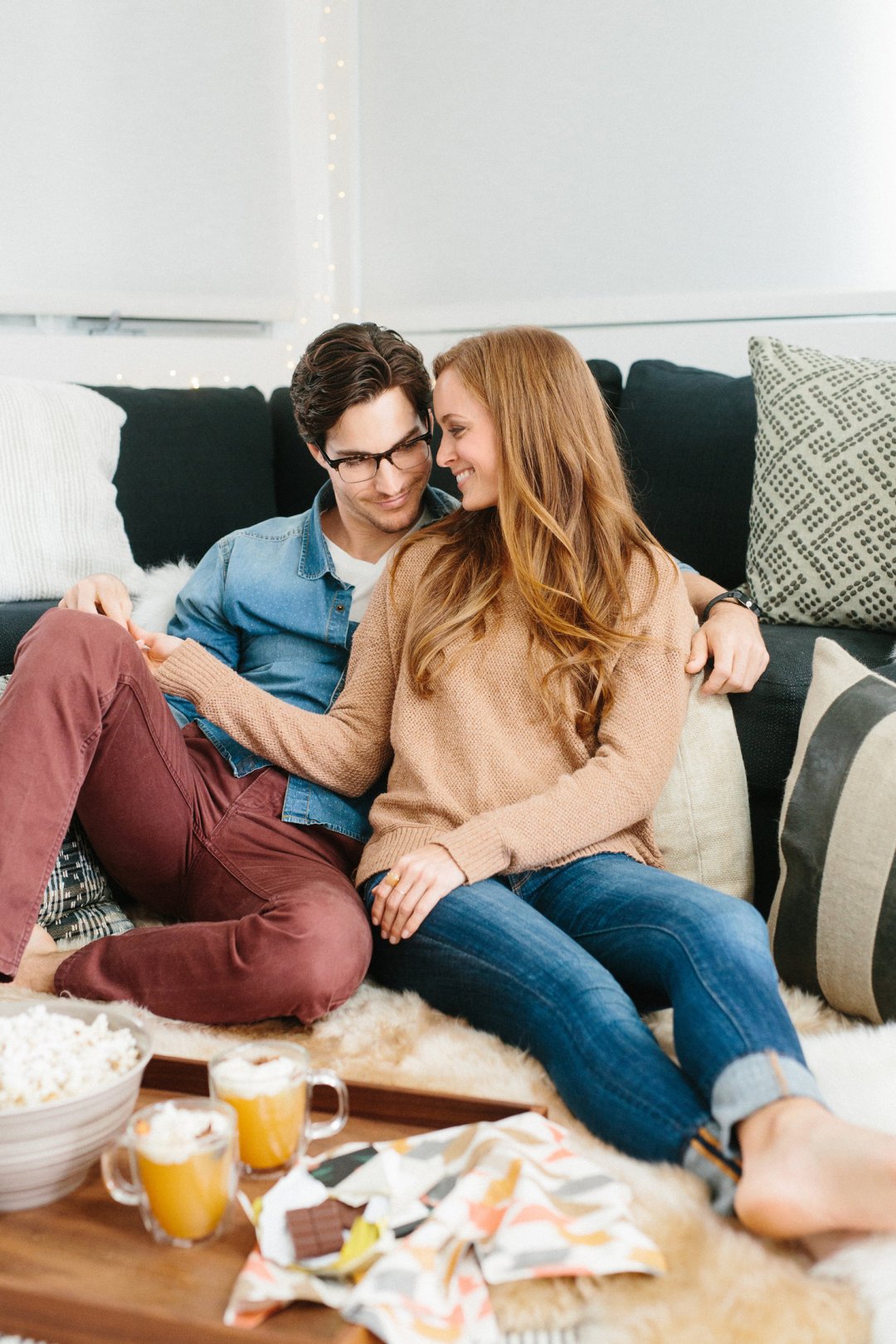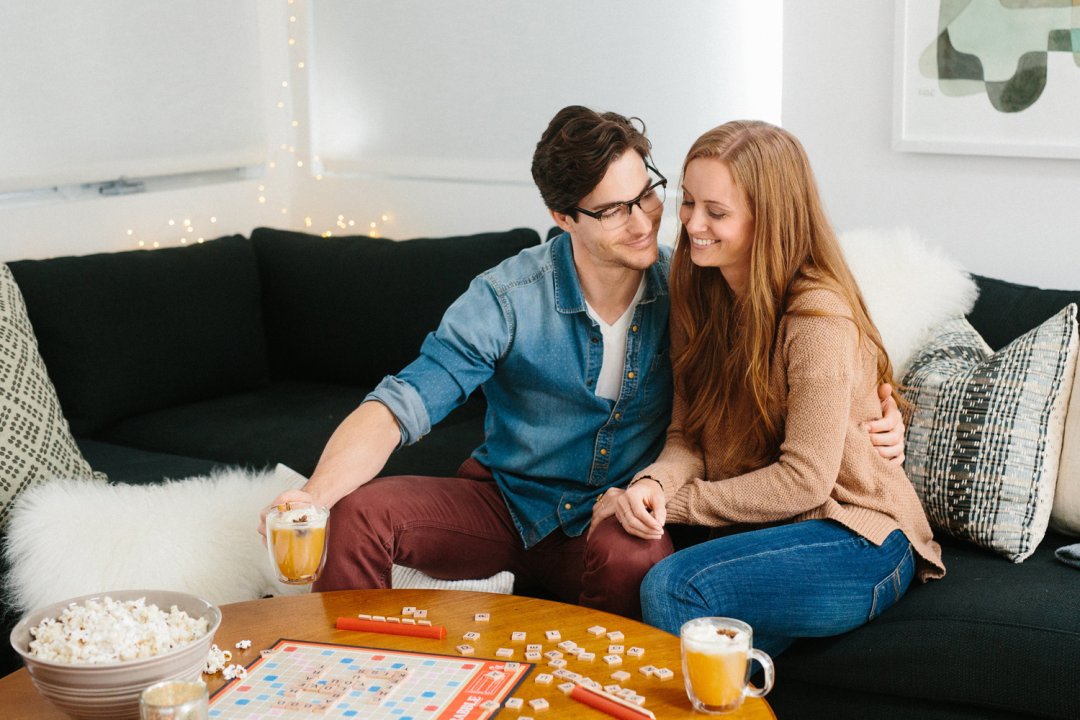 4. Choose your activity. You didn't think you were going perfect your dinner and drinks just to flip on the TV didja? All it takes is something simple like a board game to give the evening a REAL date night feel, especially if you live together.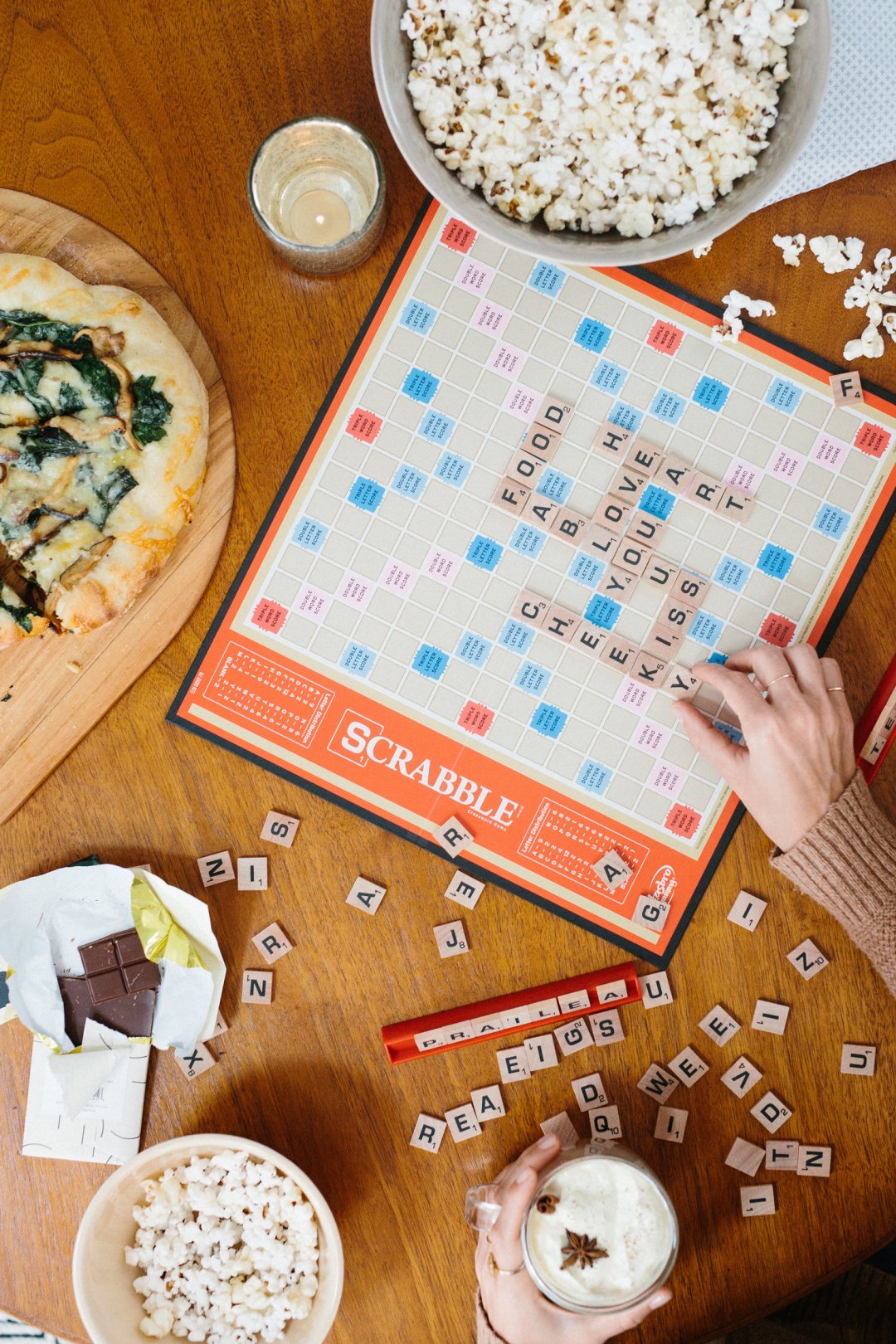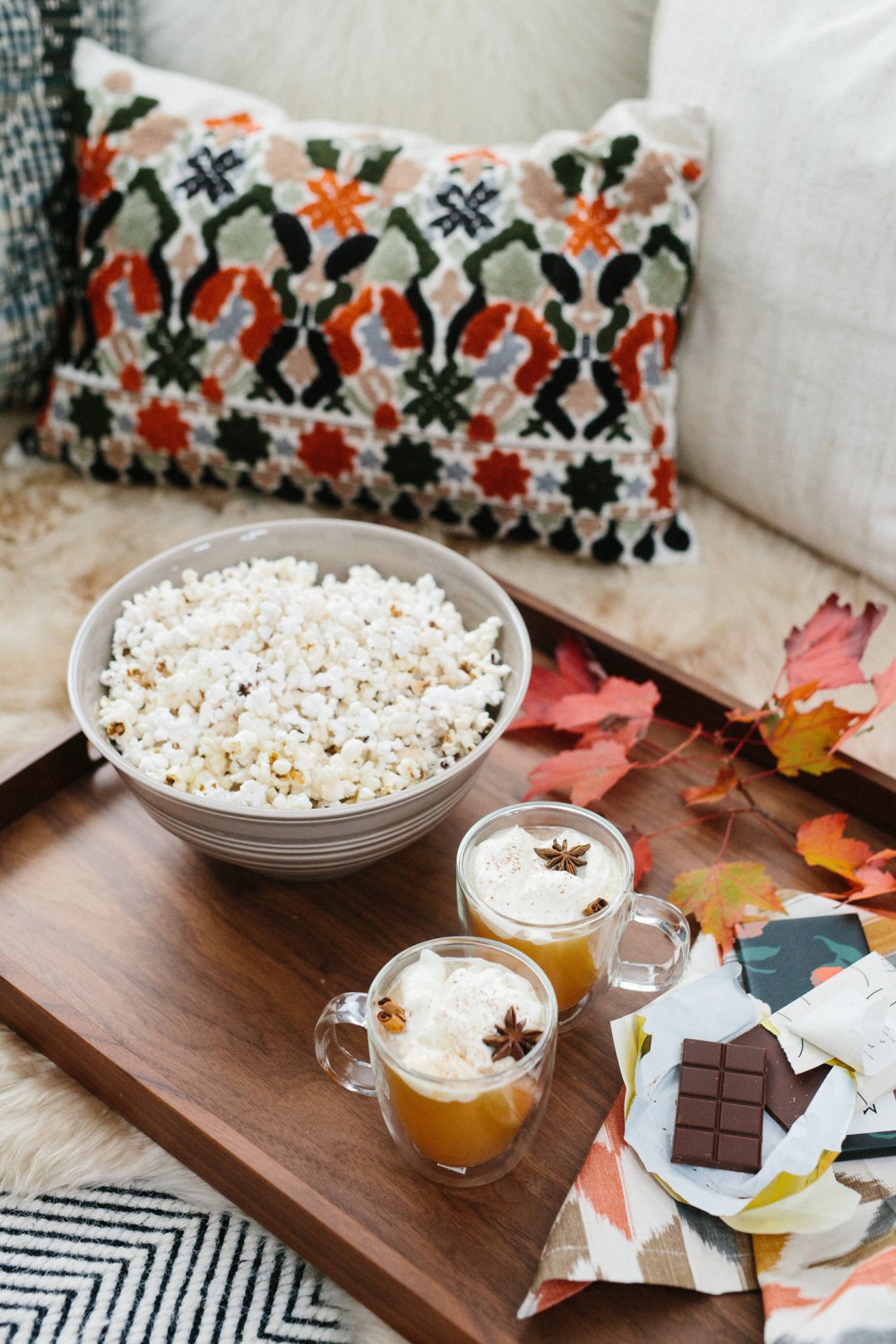 5. Lastly, before sitting down to bites and games, create the perfect lounge. If you've already started switching up your decor for fall, you're probably way ahead of us, but you can never have too many pillows and blankets to snuggle up with when it's cold outside. We love to mix 'n match textures, patterns, and colors when creating an inviting living space. Be sure to top it all off with the Willoughby Large Tray.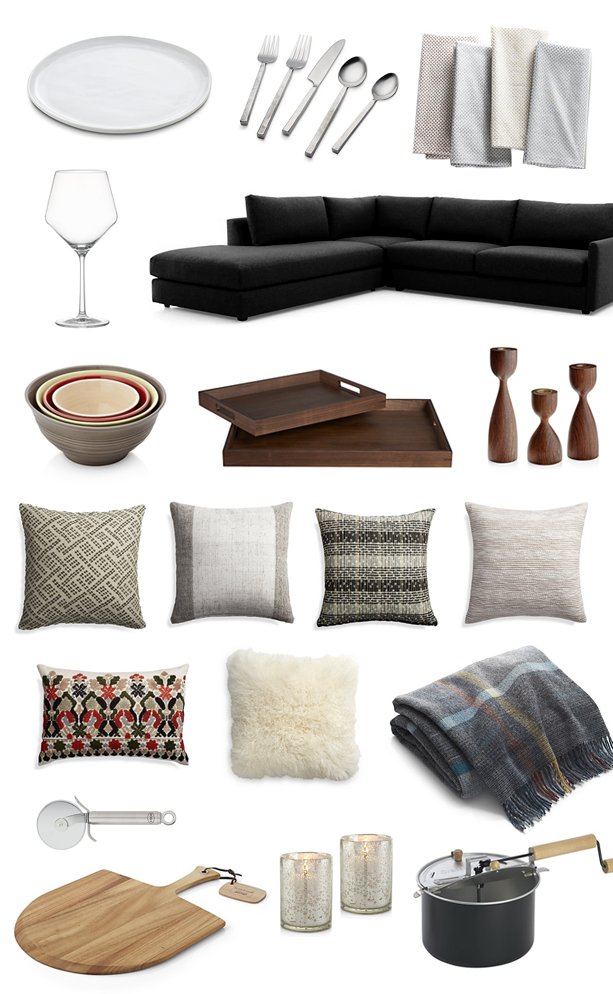 Now that you know the steps to the perfect night in, pop over to 100 Layer Cake to learn how to mix up our spiced bourbon apple cider!
Styling: 100 Layer Cake / Photography: Nicki Sebastian / Flowers: Holly Flora / Products: Crate and Barrel  / Models: Brent and Molly