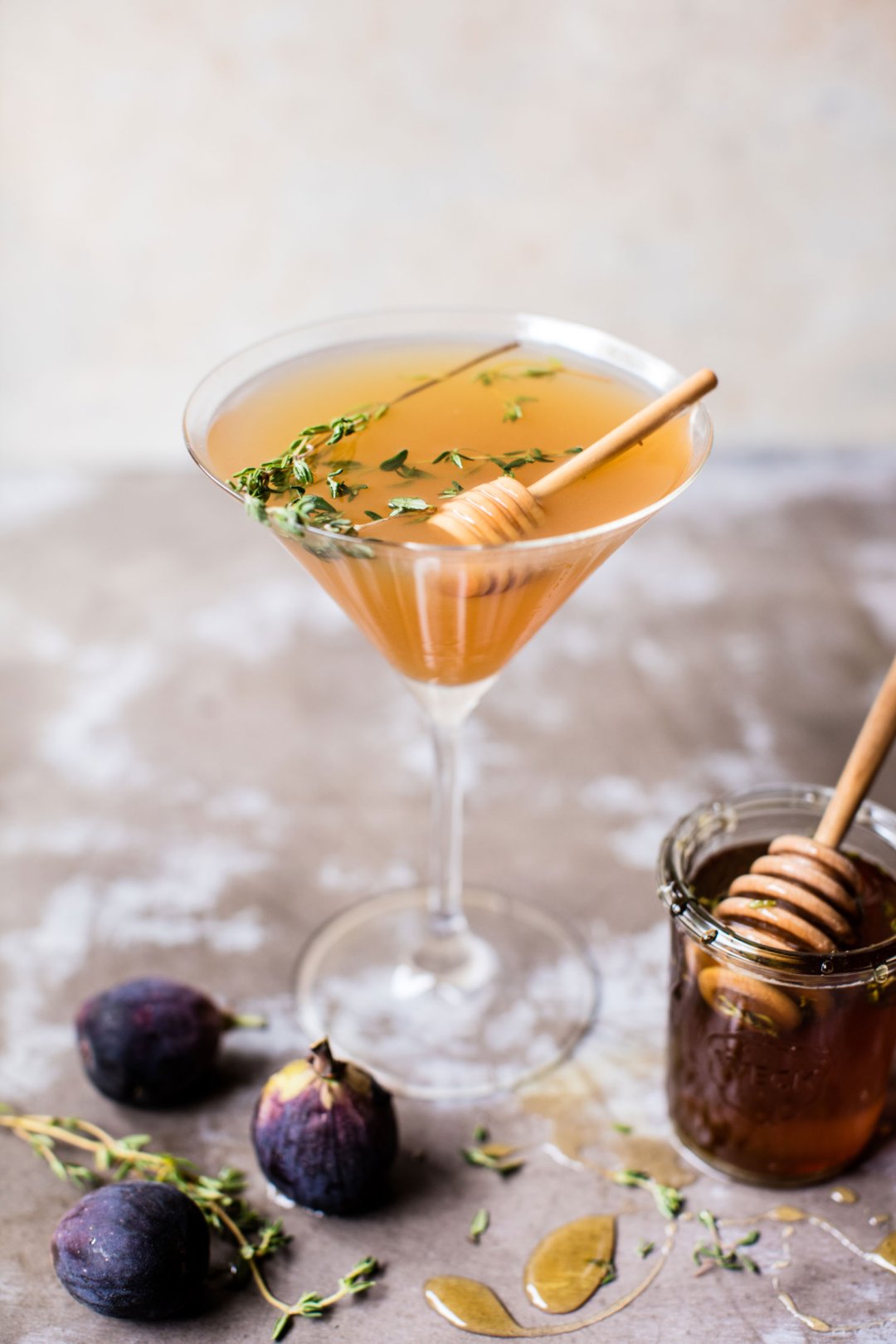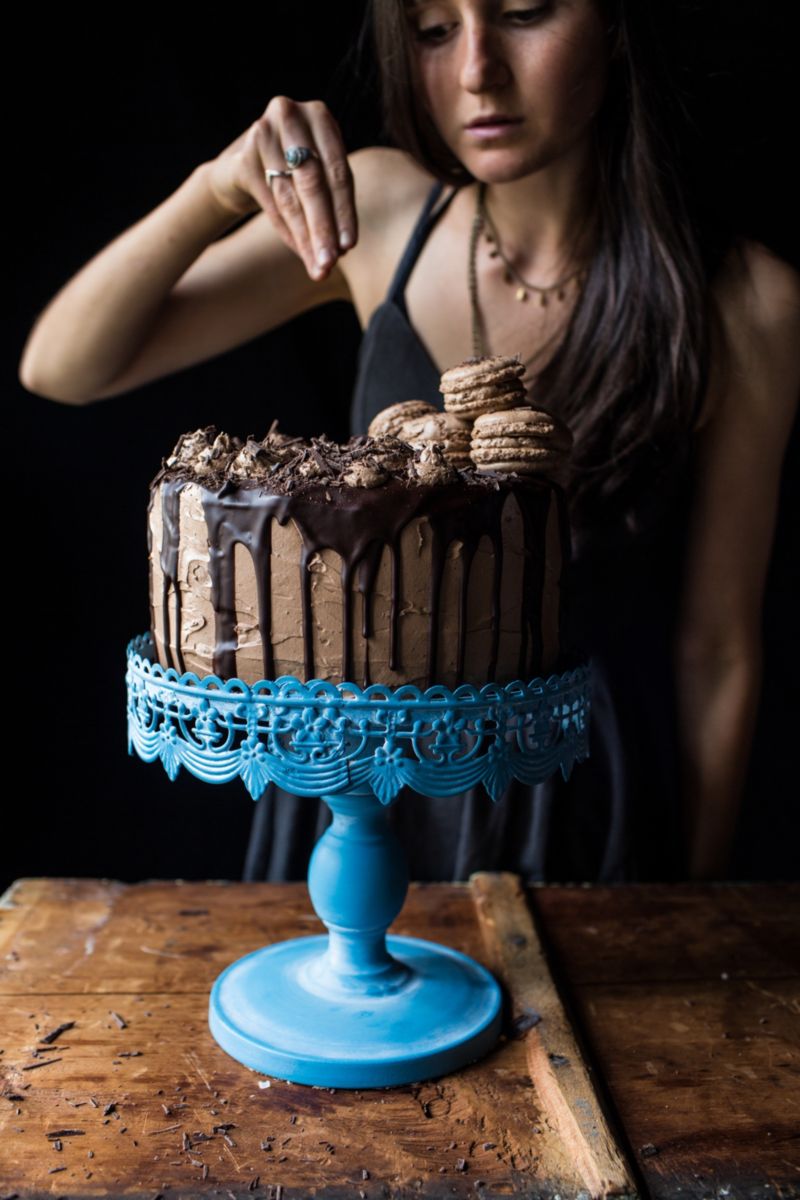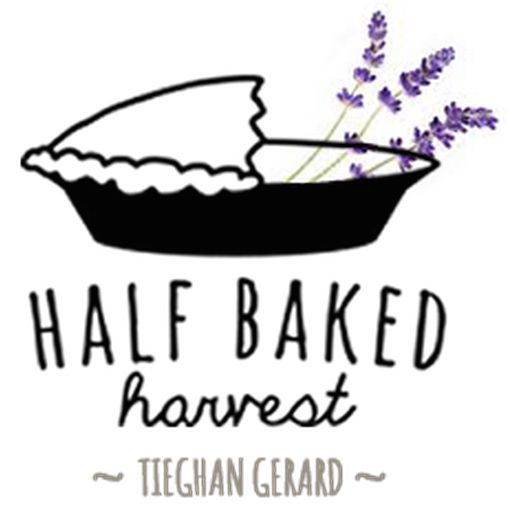 halfbakedharvest.com
To celebrate the official start to fall, we're mixing up a martini that's perfect for the season. We've partnered with Tieghan Gerard of Half Baked Harvest to create this fig, honey and thyme martini.
For the longest time mixed drinks were not on my list of things to make, but over the last year, I've really gotten into making fun cocktails. Last Christmas my entire family was in town (all twenty of us + a couple girlfriends…we are a big bunch) and drinks were needed. Since I write a food blog, everyone turned to me.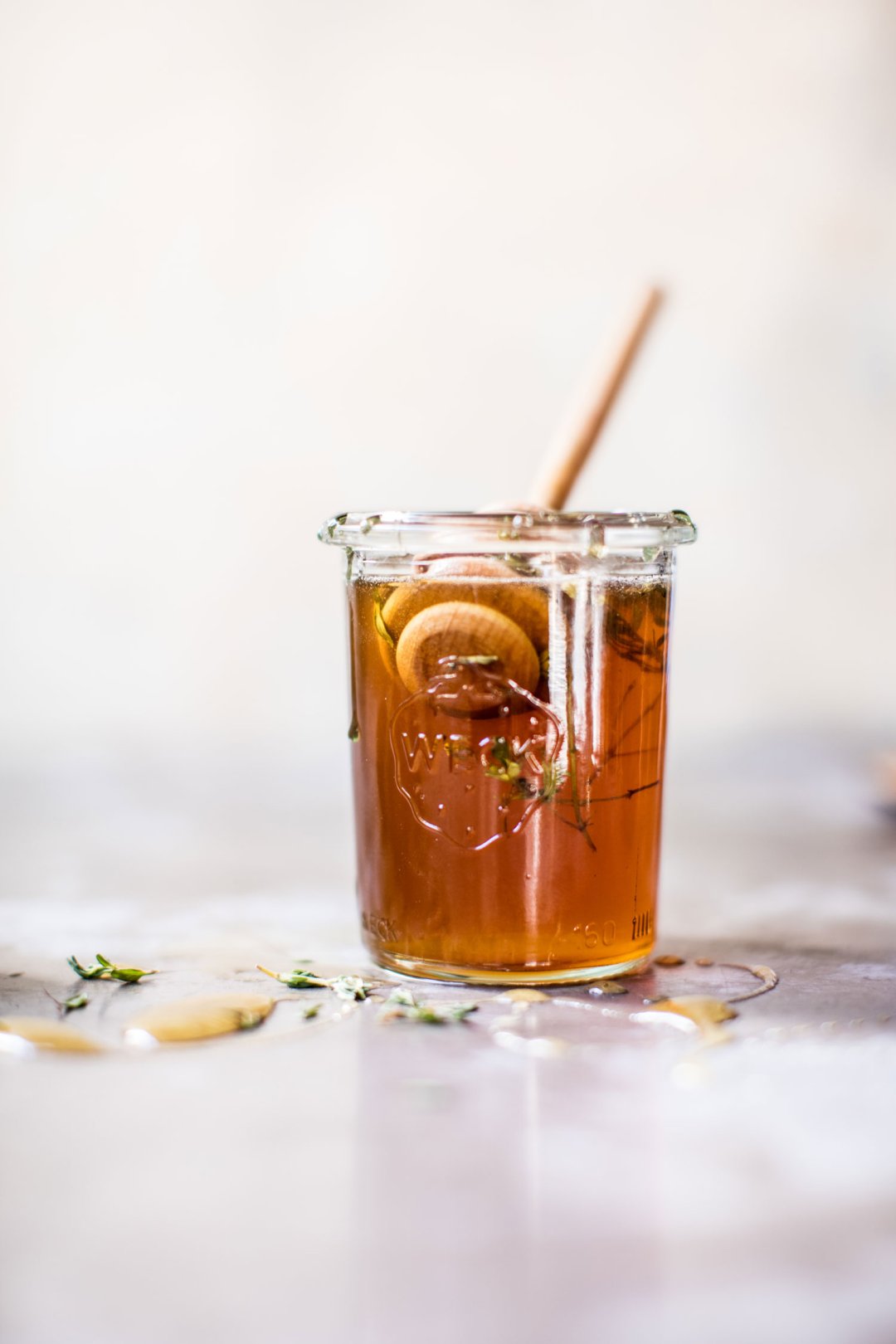 Ah, yikes! I was really pretty new to making drinks. I mean, you know I'm all about my cheese filled pastas and chocolate cakes, BUT… Thankfully I caught on quickly and was soon making up some fun combos. I loved making them, they loved drinking them. We had a good thing going! Since then, I've had way too much fun creating new drinks. Seeing as fall is my all-time favorite season, I've had some big drink ideas in the works. One of my favorites though, is this fig, honey and thyme martini.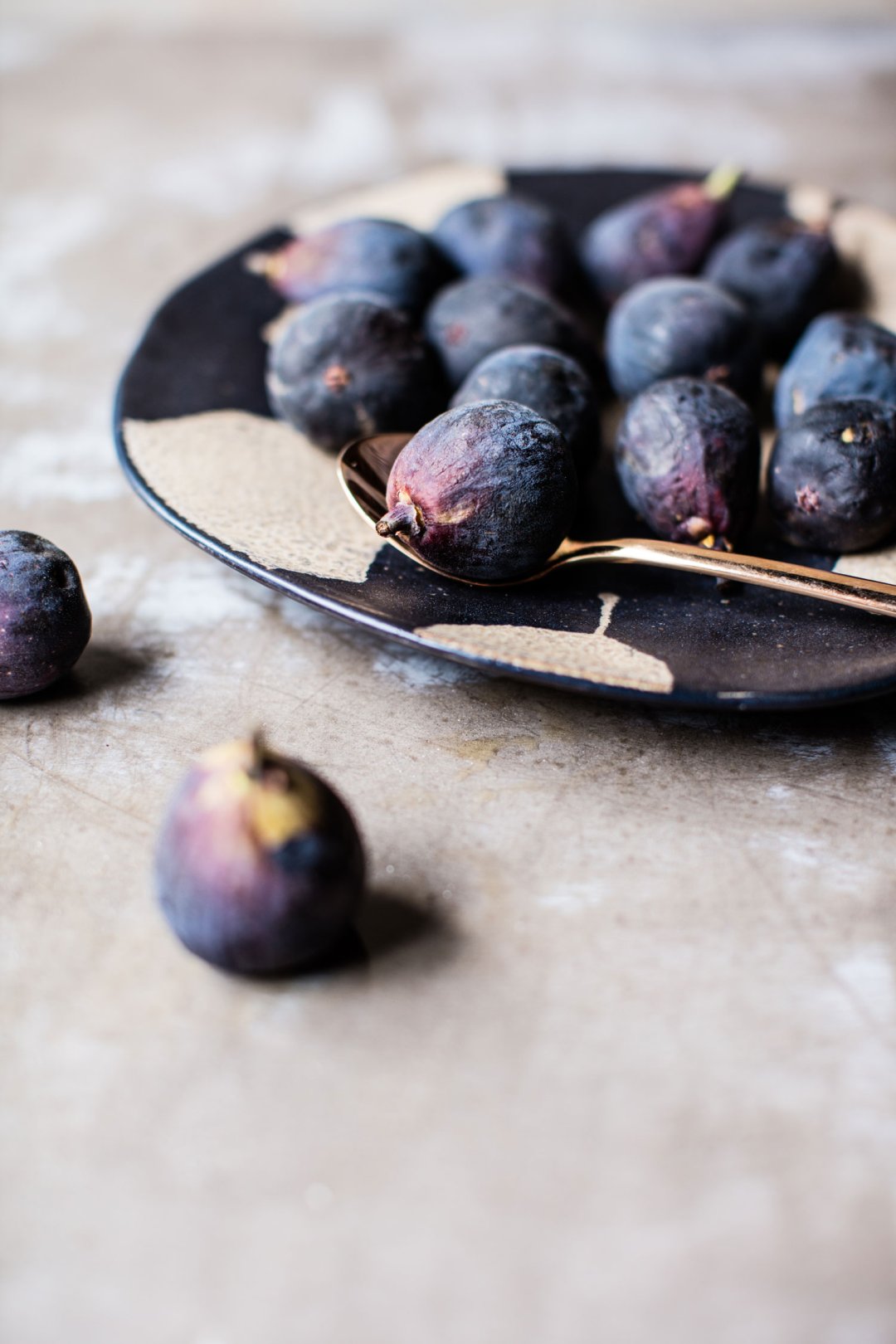 To me this fig martini just screams fall, and okay, okay, I might just be slightly obsessed with figs as well! So here's how this drink works. I made a honey and thyme simple syrup. This syrup is amazing and perfect for SO many other things, by the way. Think drinks, morning coffee sweetener and drizzled over roasted apples with a scoop of vanilla ice cream…that last one was totally me dreaming up a new dessert recipe. Ooops.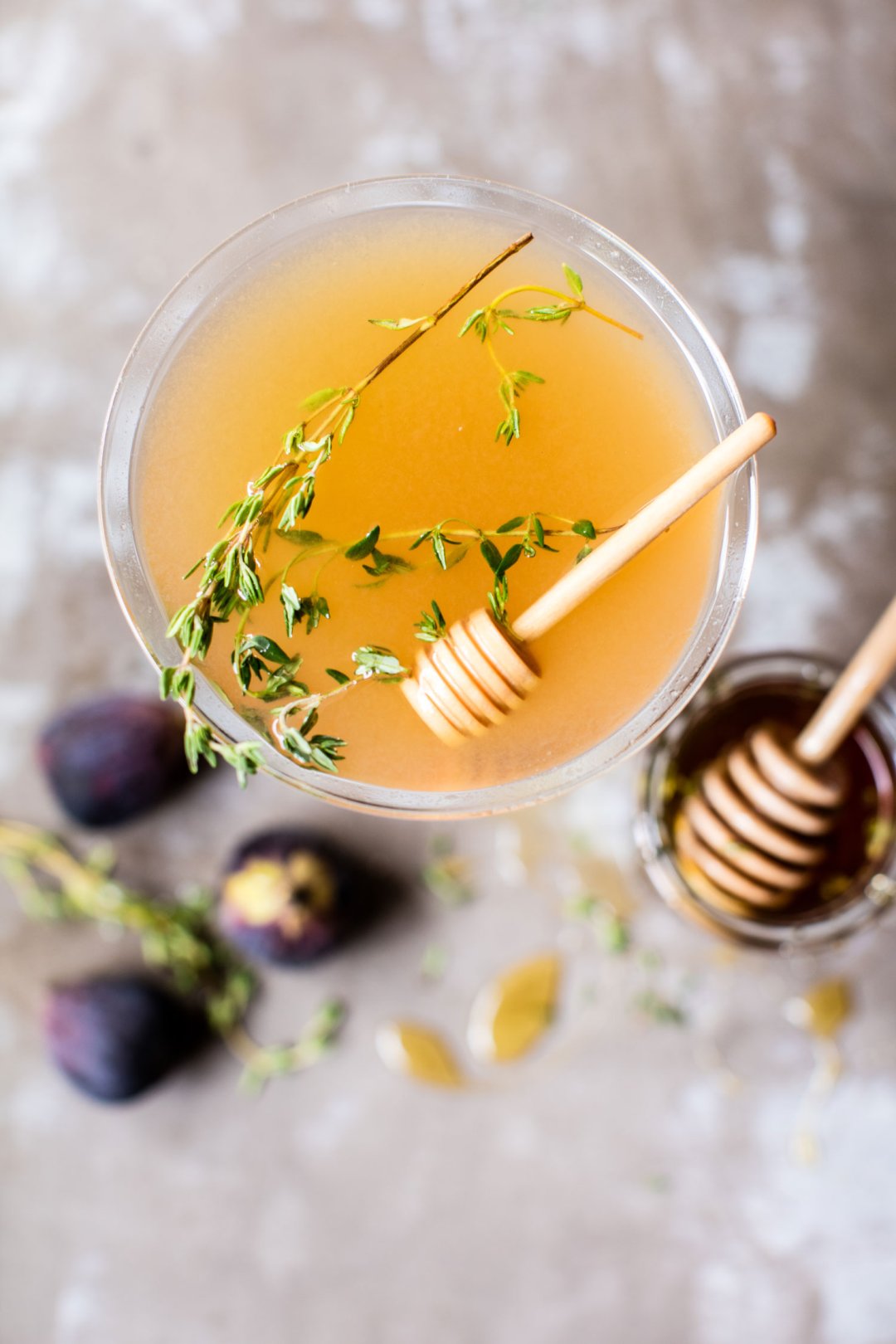 Once you have the syrup made (and cooled), it's go time. Just shake everything up in a cocktail shaker and strain. Done and done. The sweetness of the honey pairs so well with the figs and to make things just a little cozier, I added a splash of St. Germaine and apple juice. The touch of elderflower flavored liqueur is truly what makes this drink extra special, and when paired with the honey, thyme and figs?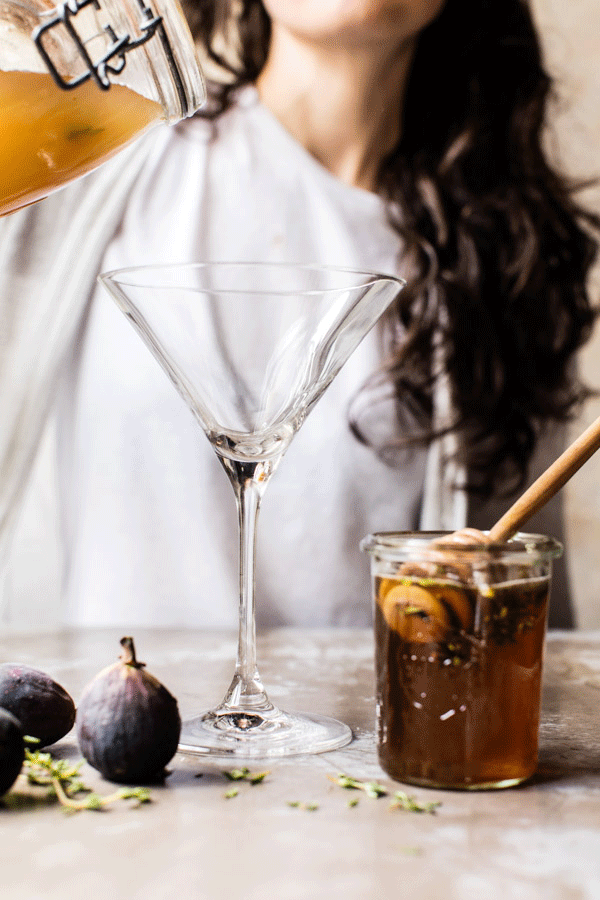 Fall martini perfection!
Fig, Honey and Thyme Martini
Prep Time: 5 minutes
Cook Time: 5 minutes
Makes: 4 martinis
8 ounces vodka
2 ounces elderflower flavored liqueur
6 ounces apple juice
1/4 cup honey thyme syrup (below)
4 fresh figs, halved*
4 sprigs fresh thyme
Add the vodka, elderflower flavored liquer, apple juice, honey syrup and figs to a cocktail shaker. Using a muddler, gently push the figs down until they release their juices and are lightly smashed. Add ice. Replace the top on the shaker and shake vigorously. Strain into 4 martini glasses. Garnish with figs and fresh thyme.
Honey Thyme Syrup
1 cup honey
4 sprigs fresh thyme
In a small sauce pan combine the honey, 1 cup of water, and the thyme. Bring to a low boil and then reduce the heat to low. Simmer 5 minutes. Remove from the heat and let cool completely before using.
*If fresh figs are not available, 2 teaspoons of fig preserves can be used. Just make sure to stir the preserves until incorporated and then strain.
Love fall cocktails? Give this Autumn Smash a go!