Storytelling Meets Design: How to Make a Space Your Own
When Christiann Koepke moved into her new space, she knew she had an opportunity to turn a blank canvas into something that she could truly call her own. She shares her makeover tips.
In my opinion, the "C" in Crate and Barrel is for creativity. Honestly, I have always been a fan. Even when some things had to go on my dream board, I was always inspired by the attainable and aspirational pieces they carry.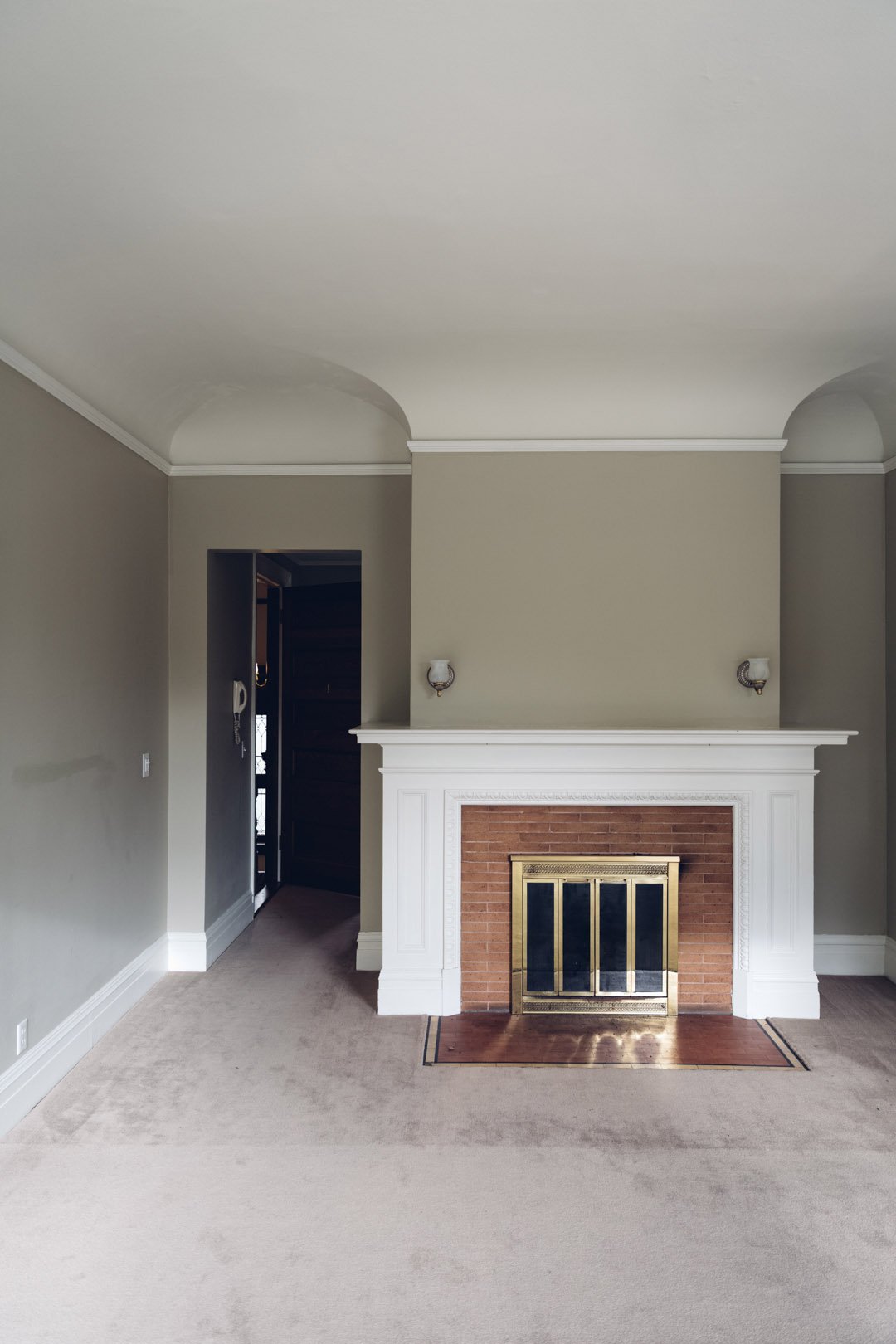 Working with Crate and Barrel has been a wonderful part of my own home design journey. They've allowed me to highlight all my special memories in a way that they deserve, while creating a comfort zone for new memories. Here's how I see it - my home is a canvas. The paint is all of the things I've gathered in my past as well as all of the new items I'm bringing into my space. We are the paintbrush.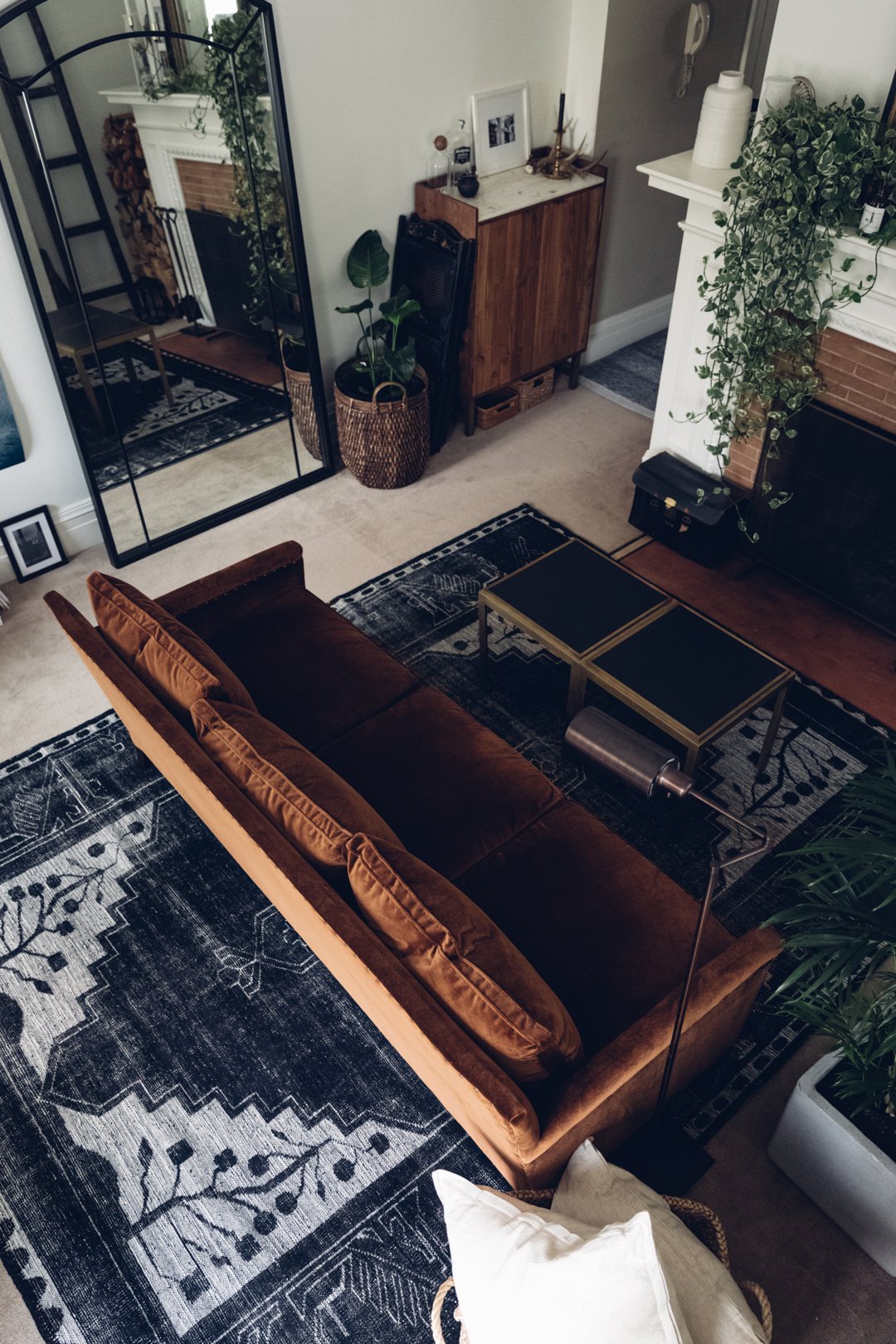 Bringing all the elements together to create this space that also doubles as my studio has been an unforgettable experience….So how did I do it?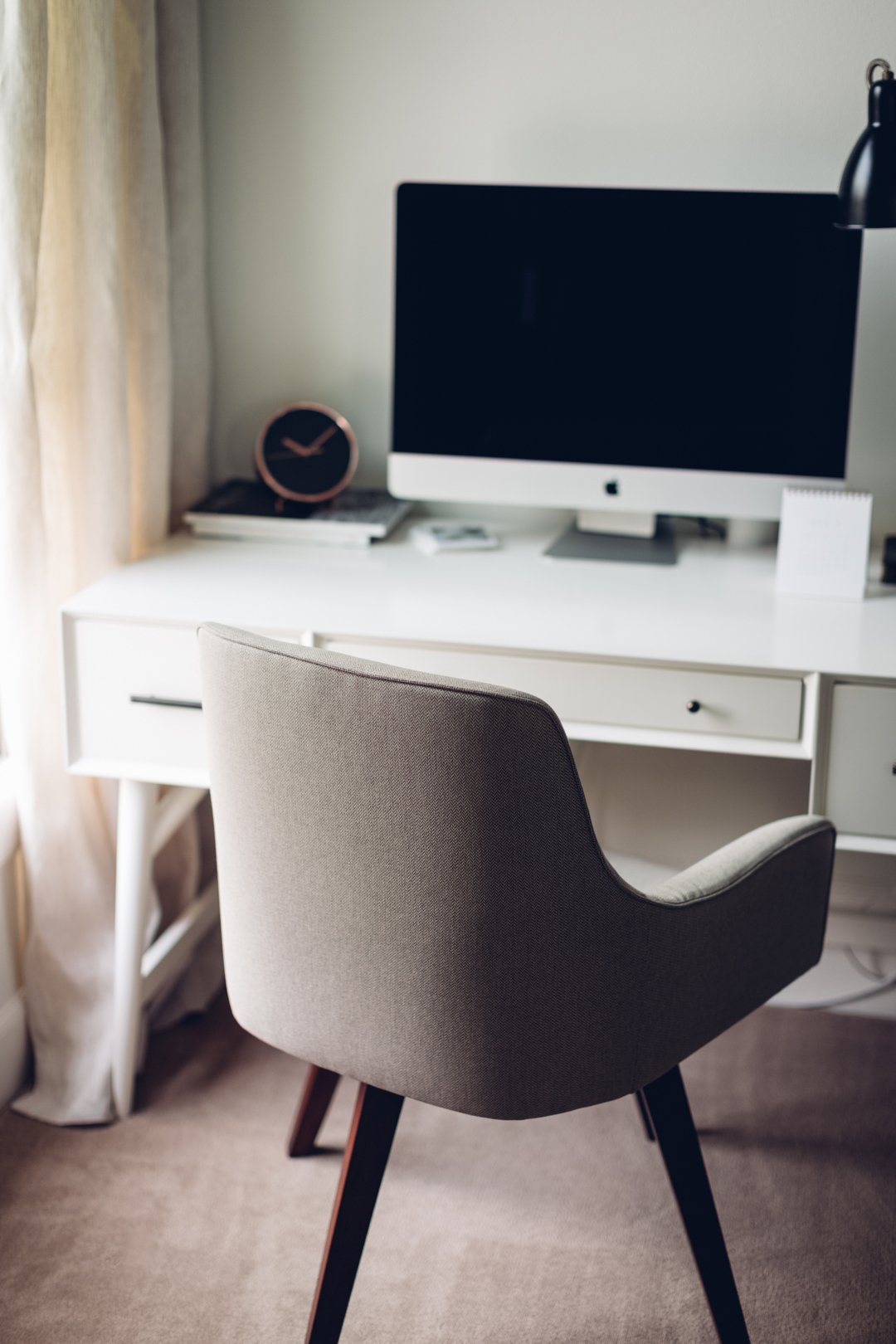 Here's a quick guide to my process so you can feel confident to transform your own space and tell a story with Crate and Barrel:
1. Think about your own story. What kind of home do you want to create?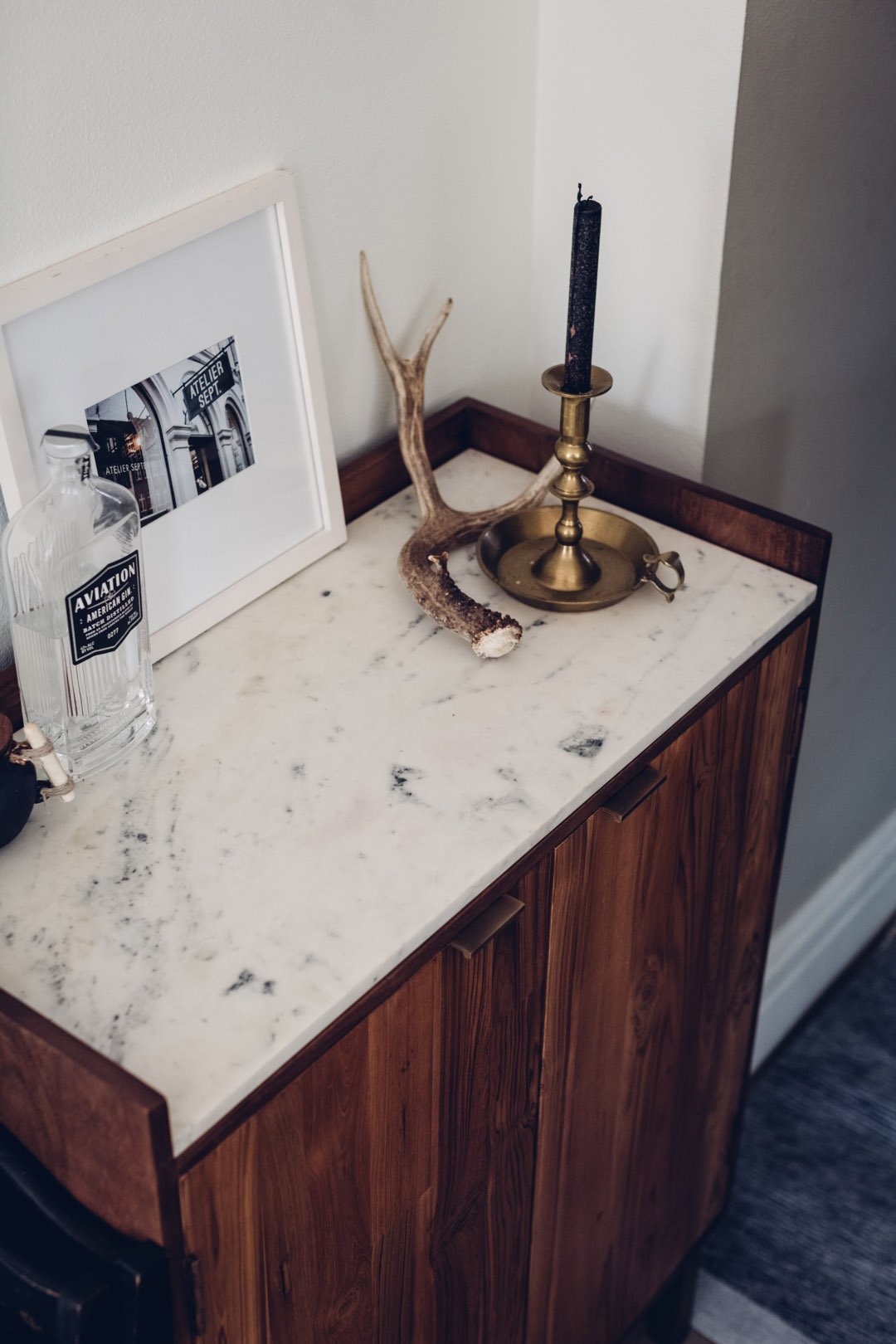 2. Get inspired! Create your own mood board. I looked back on images from my Pinterest board that inspired me and made sure to pull out my phone and snap images of the things that I loved while I was out and about.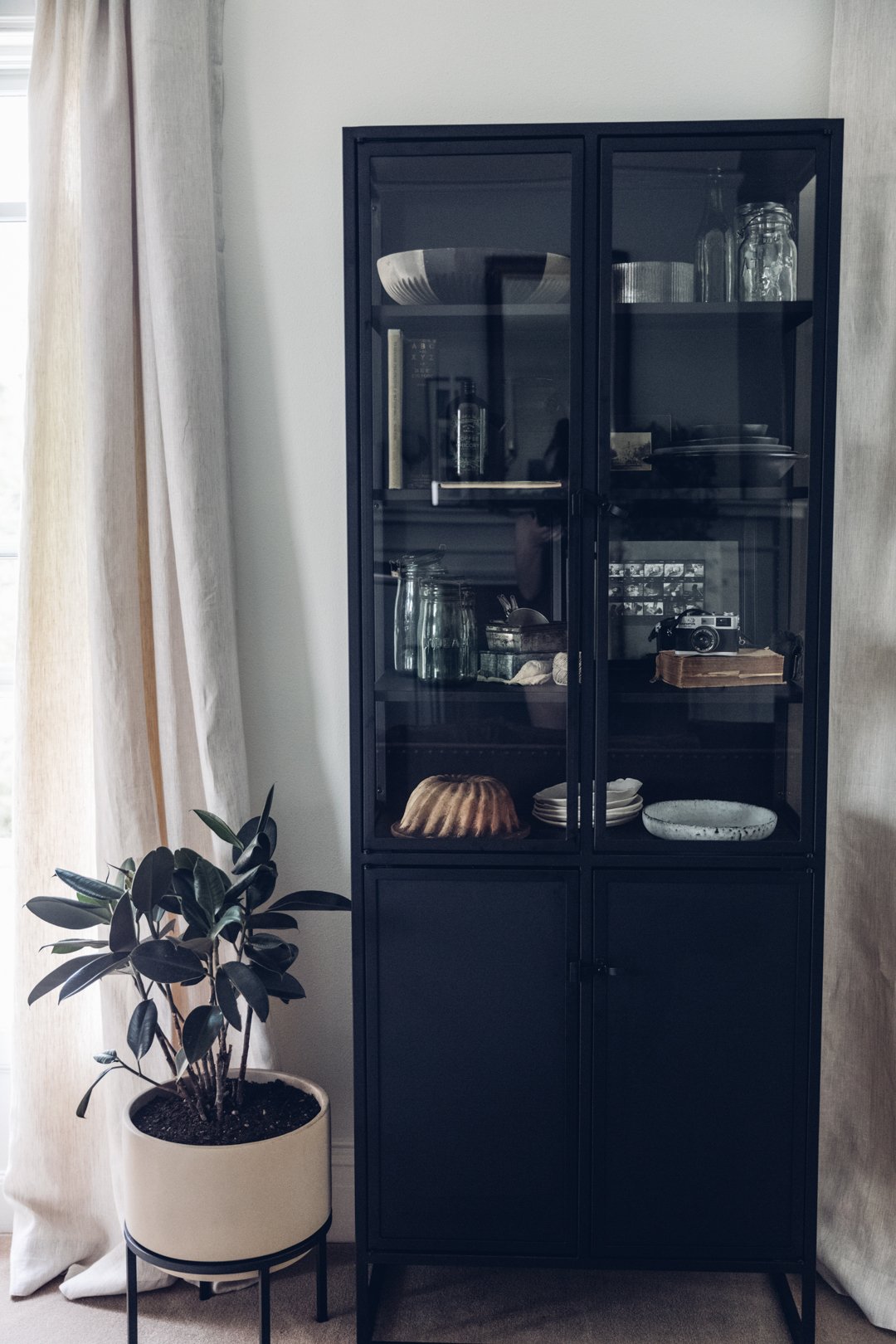 3. Refine your vision. I wanted my CK studio space to evoke creativity since it fuels my everyday way of life. I asked myself:
What most inspires me about a space?
What do I have in my own home already that I can incorporate with the new?
What do I need to buy to see the concept (this vision) come to life?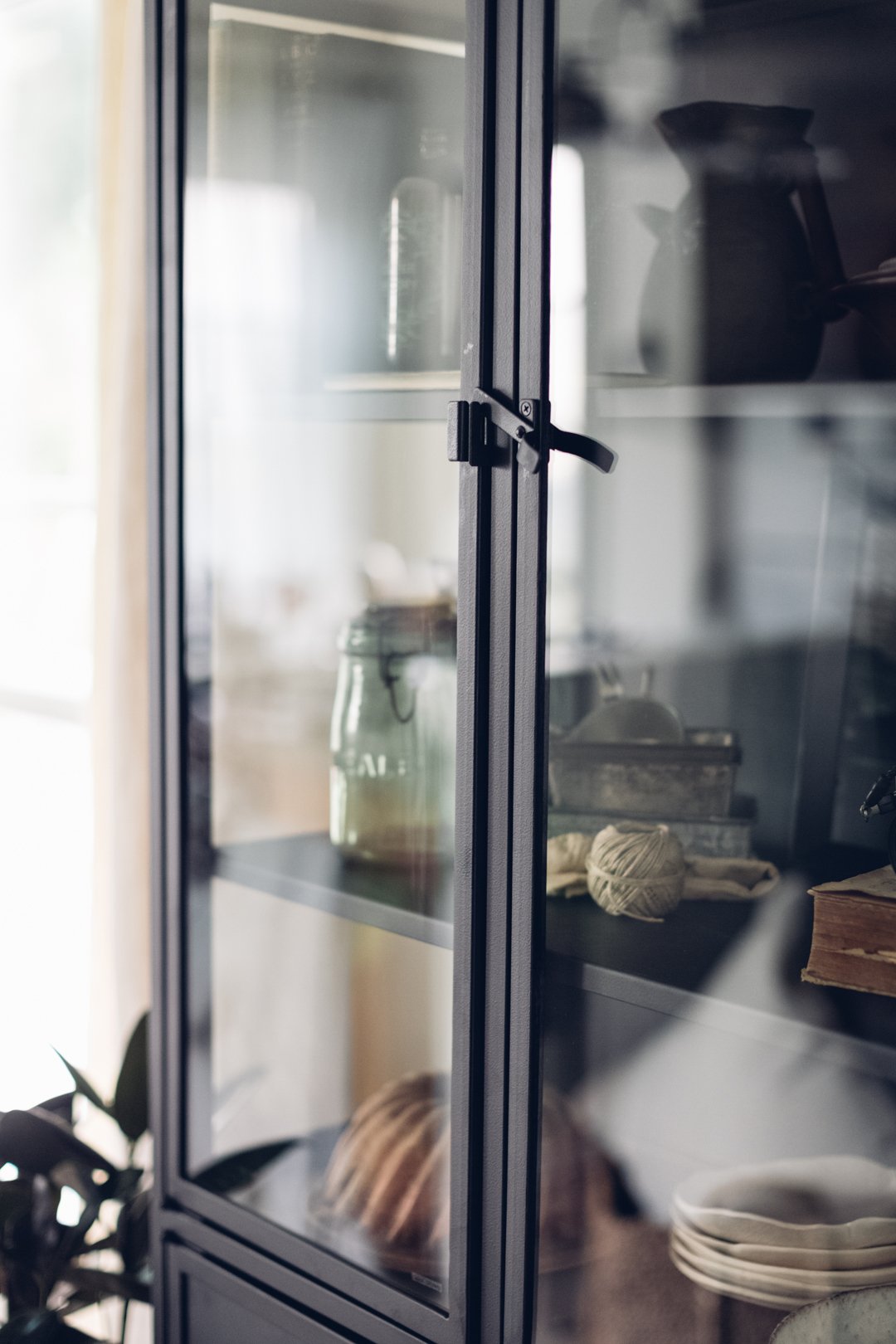 4. Choose your key storytelling pieces. For example, I chose a few copper pieces from Norway for my cabinet.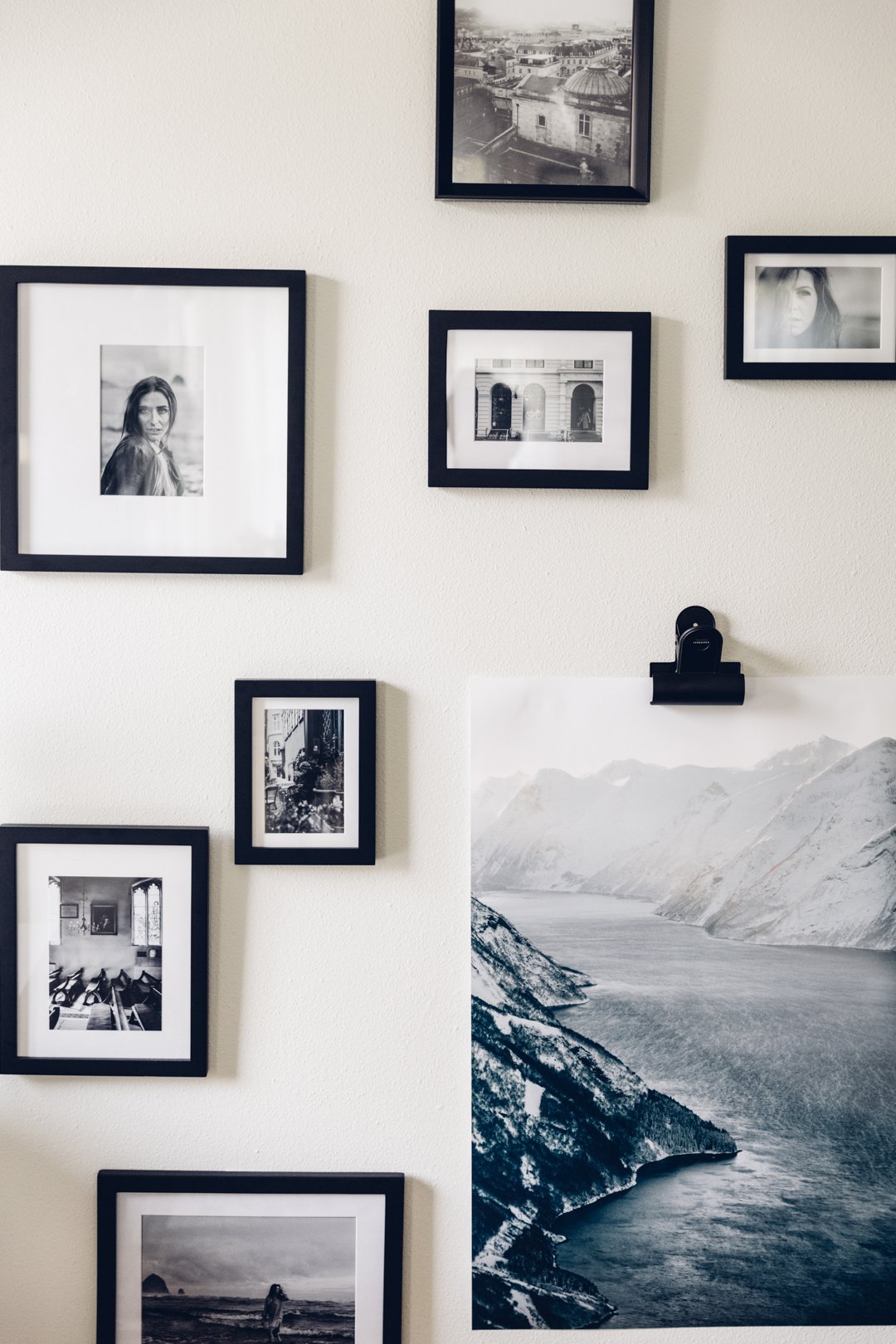 I also knew I wanted a black and white photo collage that would remind me of family and my travels near and far. I even had my favorite photograph shot in Norway printed in a 20x30" size to compliment the sofa tone and fabric.
5. Refine your color palette and overall design. After refining my vision and choosing my own pieces, I focused on color and textures, including:
Rich tones
Clean lines
Bold, but minimal statement pieces
Lush fabrics: linen and velvet
Minimal yet bold pops of color
Black and white to anchor the space and support the color (rust brown & blue)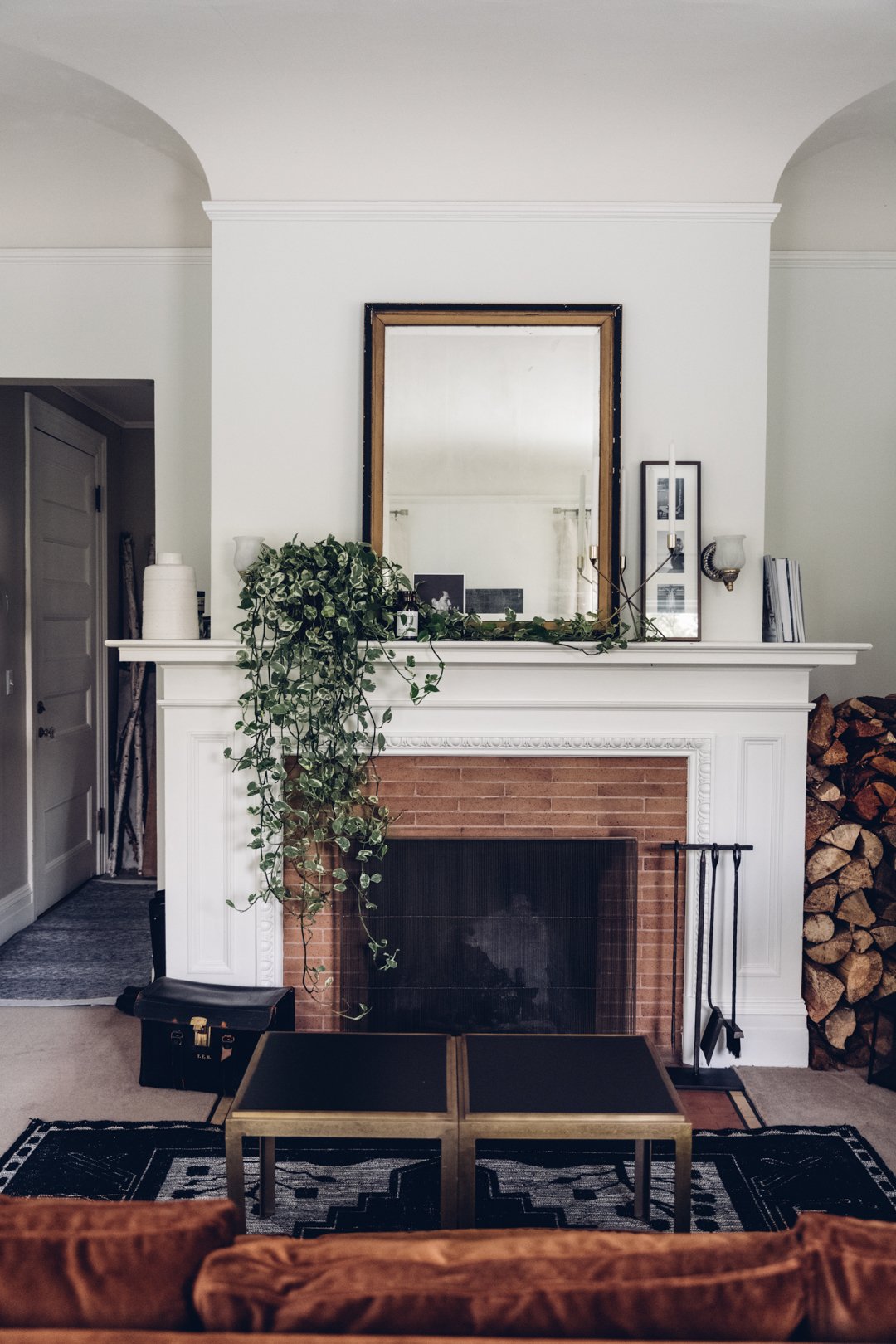 6. Choose your new pieces. I wanted a space that felt uniquely me and one of the things I love most about my new place is the brick fireplace.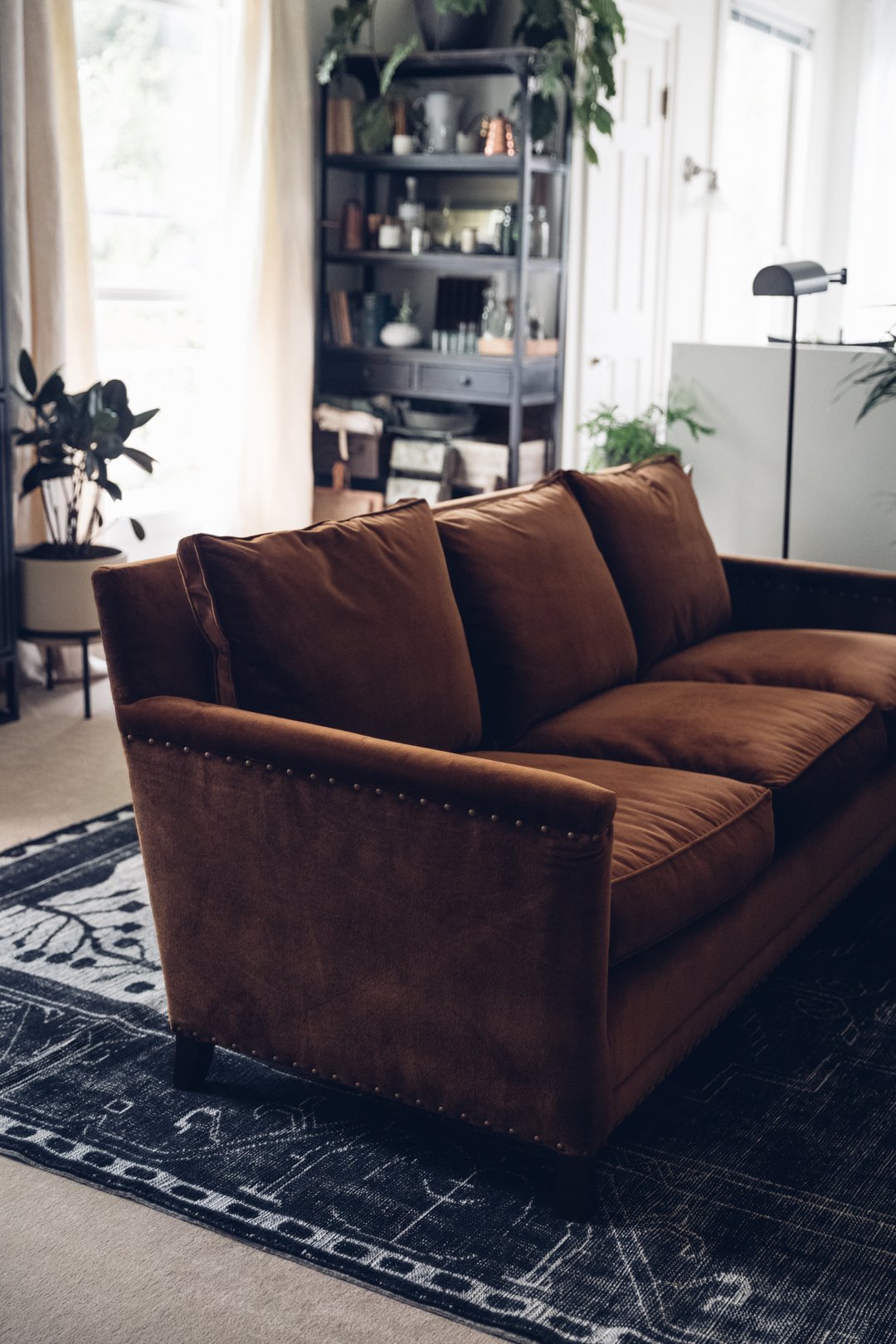 I let the color inspire my custom velvet Trevor Sofa.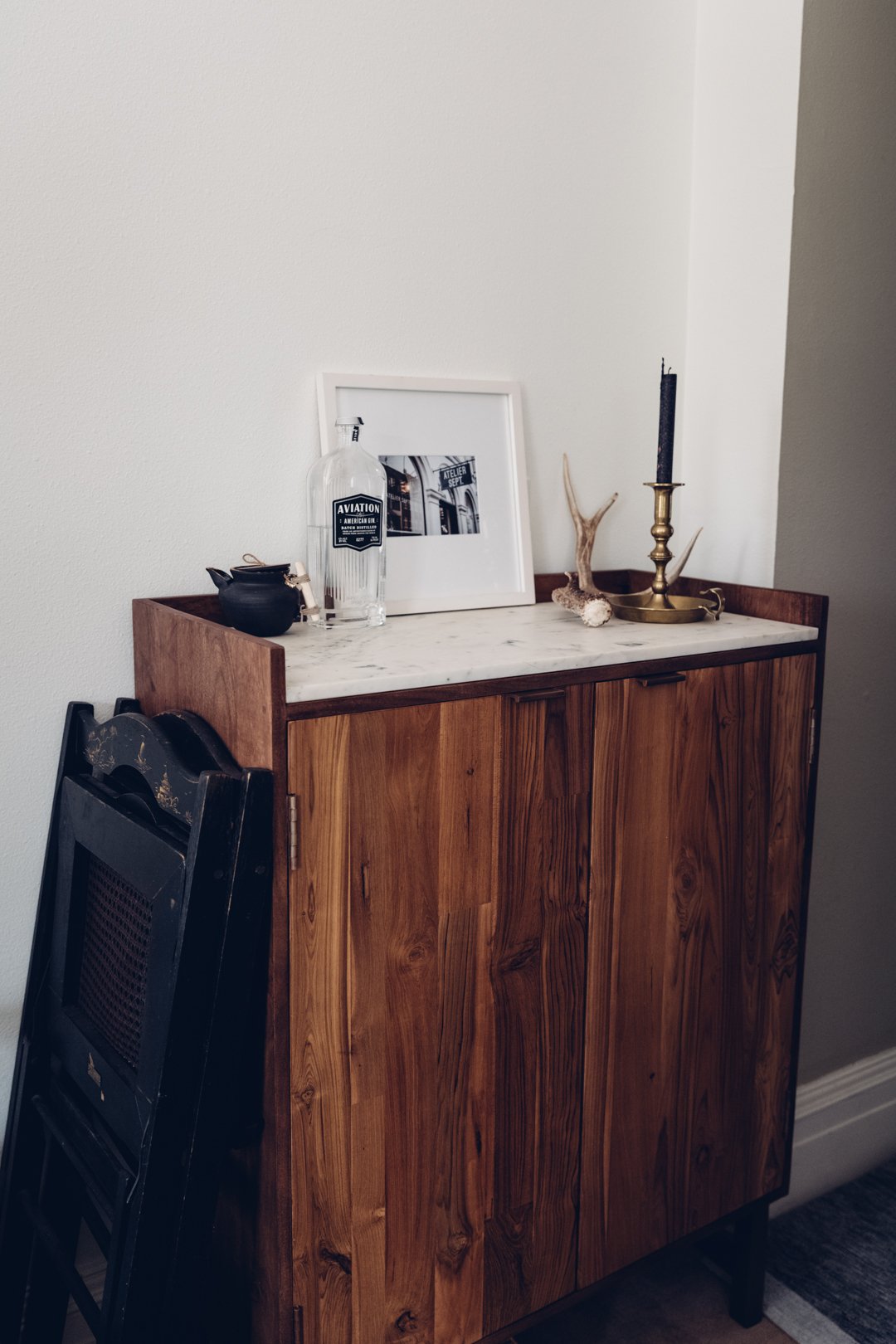 After this statement piece was decided, I planed out each element of the room in this order:
Anice Black Hand Knotted Oriental 8'x10' Rug: Black and white tones with clean lines to anchor the room
Casement Black Tall Cabinet: Black with clean lines to support the minimalist influence
Cantina Bar Cabinet: A marble top and warm wood tones
Capra Floor Mirror: To open the space even more
Pascal Bunching Tables: To compliment the black tones and custom couch details
7. To keep from feeling overwhelmed, unpack as pieces arrive and set them up.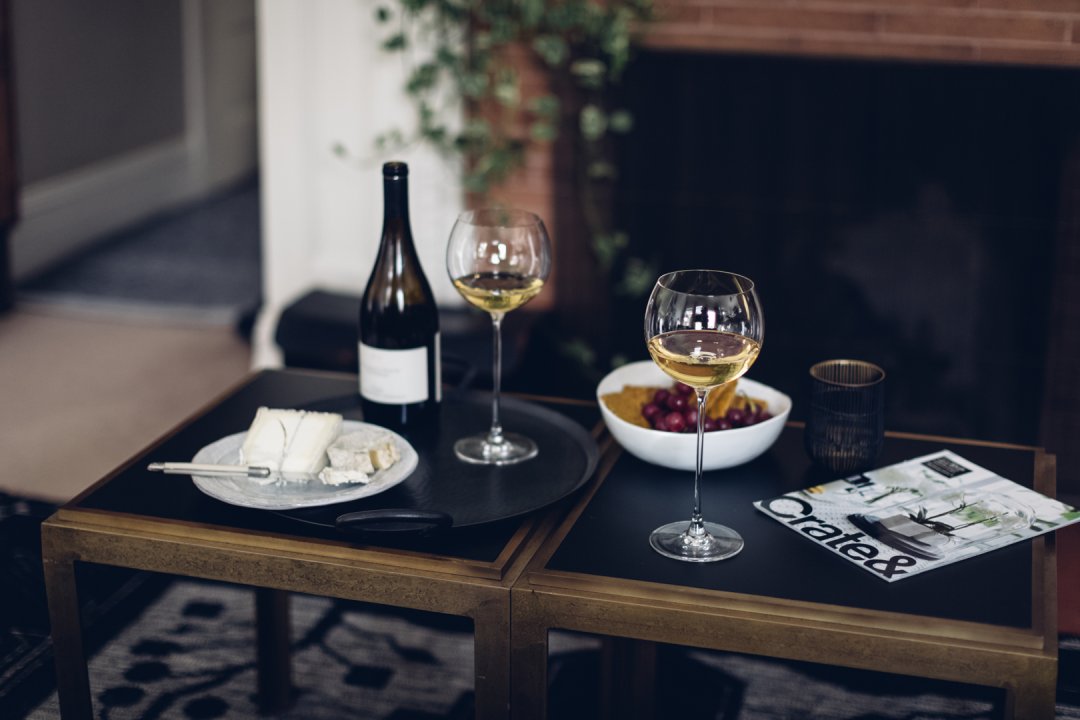 8. Most importantly, invite friends over to celebrate your new space!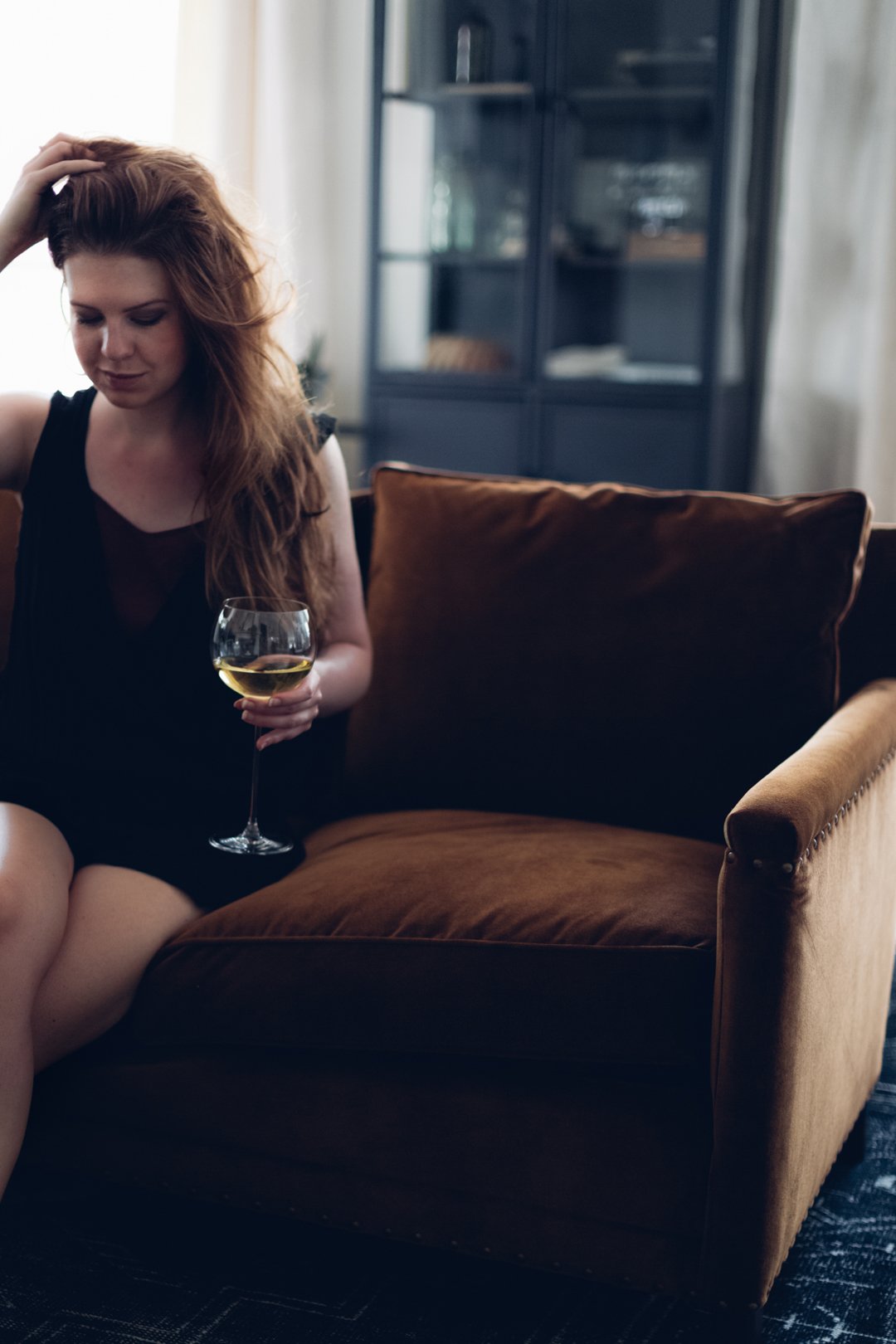 9. We'd love to see how you're making your space your own. Share with @crateandbarrel and @christiannkoepke on social!
Hop over to Christiann's blog to read more about the inspiration behind the living room makeover.
Photography and Creative Direction (design and product sourcing) by Christiann Koepke