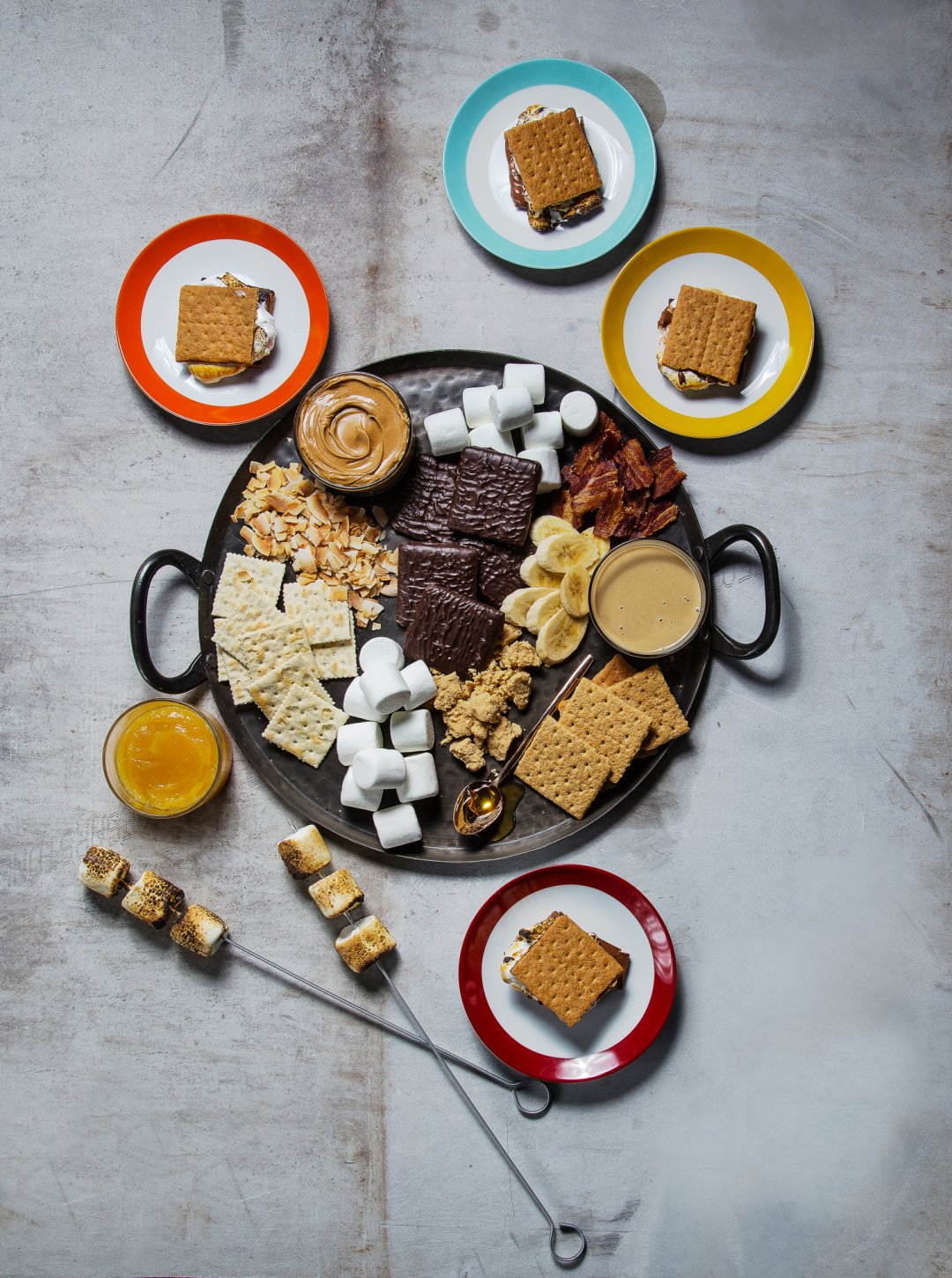 No campfire? No problem. These summer picks from Crate and Barrel will have you s'moring in no time
By: Tasting Table for Crate and Barrel
The great majority of summer-is-coming daydreams star a campfire, that sweetly smoldering source of heat, light and pure nostalgia that conjures memories of long-ago camp singalongs and—of course—melty, oozy, finger-burning s'mores.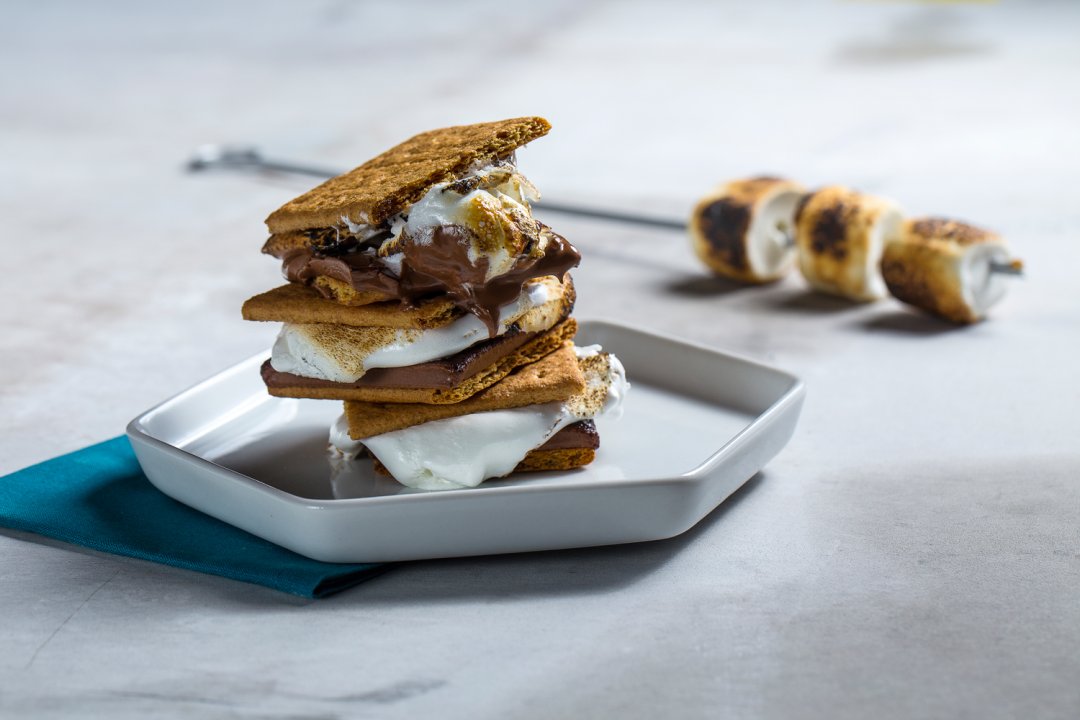 The quintessential summer entertaining dessert—these babies are just as coveted by adults as they are craved by kids—s'mores are a warm-weather party must-have. And when you've been entertaining all day, they're the ideal DIY treat that guests will be more than happy to assemble themselves.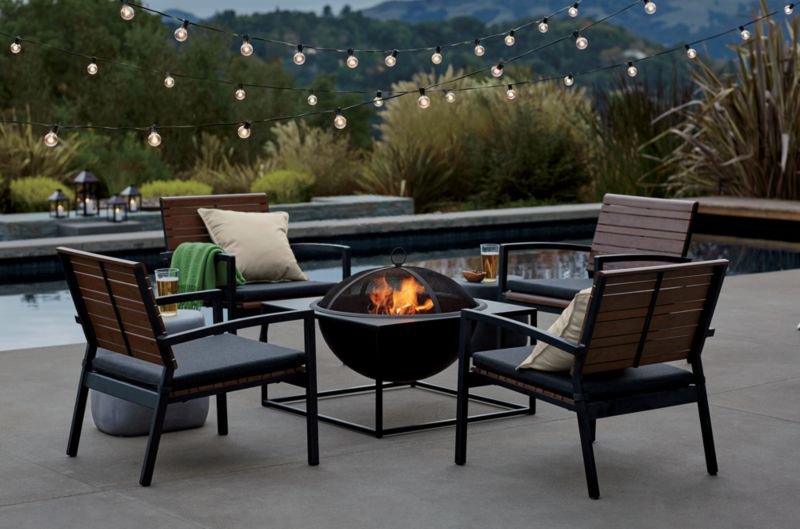 Lacking that super-motivated camp counselor who could build a roaring, rock-ringed campfire in what seemed like seconds flat? Never fear: with this modern architectural fire pit and long-handled s'mores basket, s'mores-making has never been so effortless. Here are a couple of other ways to achieve melty, delicious dessert success:
Think outside the (graham cracker) box. Classic s'mores are always a hit, but there are so many vehicles for marshmallow-y, chocolate-y goodness: Explore combinations with crackers, cookies, different types of chocolates, artisanal spreads and more. Get s'more inspiration right here.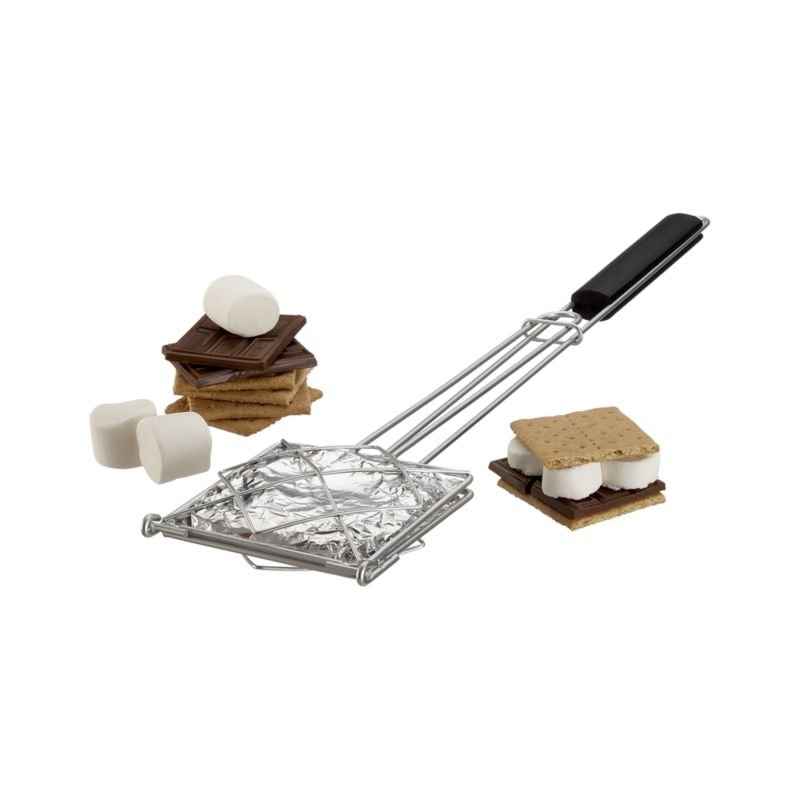 Get cozy. A s'mores pit is best for the after-dark portion of your party, since the fire will look that much more dramatic. It also means the weather is going to cool off, so make sure your guests are warm and cozy with throw warm, colorful throw blankets they can wrap around their shoulders. Put out cushy outdoor poufs so your friends can sit and roast marshmallows comfortably.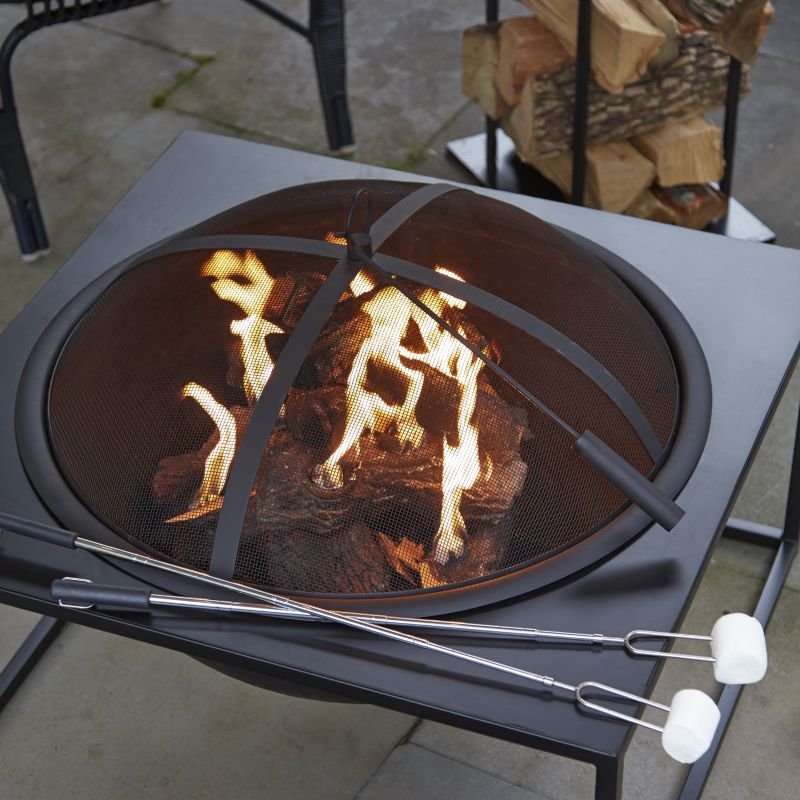 Keep the party going. Your soiree shouldn't stop when the marshmallows are brought out: Make sure every guest has a hot drink, like a boozy, whiskey-spiked hot toddy served in sturdy stoneware mugs, in-hand to keep their fingers warm and their spirits up.
Have a sweet send-off. Send guests home with an individual s'mores kit and a thank you note. It'll spark them to light their own campfire—and sing your praises around it.