How to Make your Summer Flower Arrangement Last
Summer is the season of vibrant and beautiful blooms. Flowers for Dreams, a Chicago florist, lets us in on the secret of keeping your summer flower arrangement looking fresh.
Crafting the perfect summer flower arrangement doesn't have to be stressful. And you don't have to have a green thumb! Fresh cut flowers DO last - contrary to popular belief - they just need the right amount of love and attention.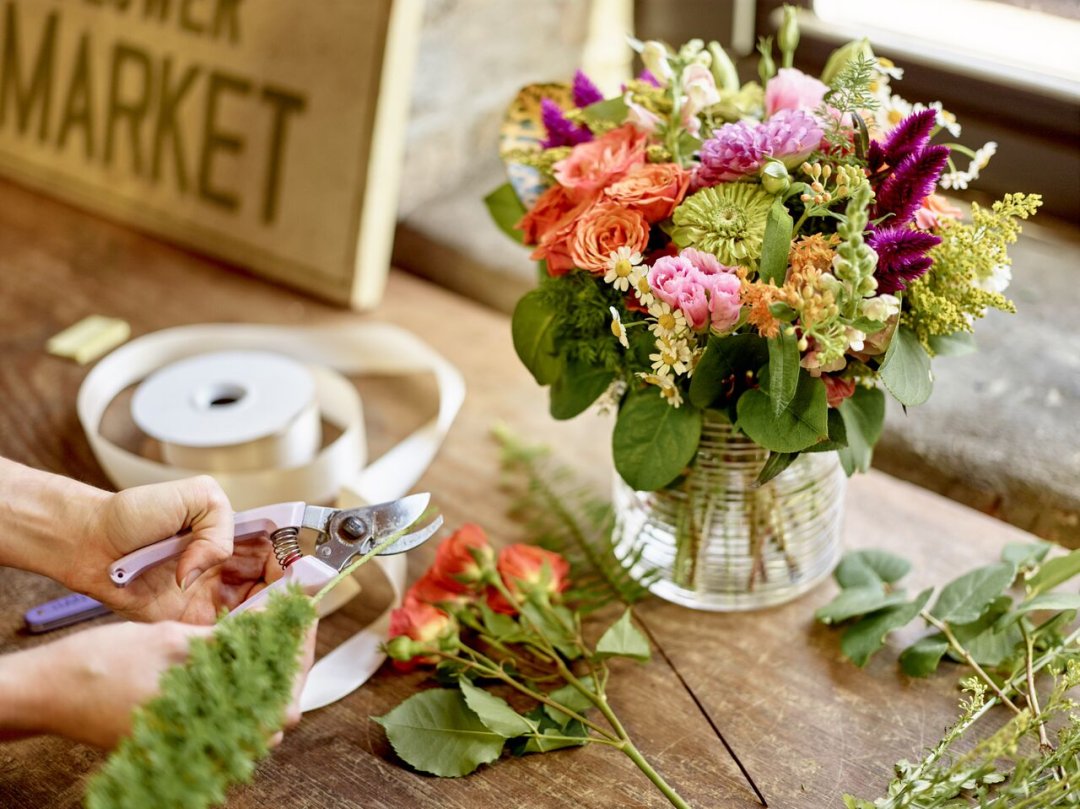 At Flowers for Dreams, we're constantly sharing tips on how to cut and re-cut stems, maximize longevity with temperature control, and more. Why? We sell a unique type of bouquet. All natural stems, quite often locally sourced, and arriving to your door on a bicycle, hand-packaged in a recyclable jute cloth wrap, with a hydrating sponge. Simply put, it arrives to our customer out of water and thus everyone gets to do a little arranging. Good thing is you just need a couple common household tools, a water source, and as little as 10 minutes.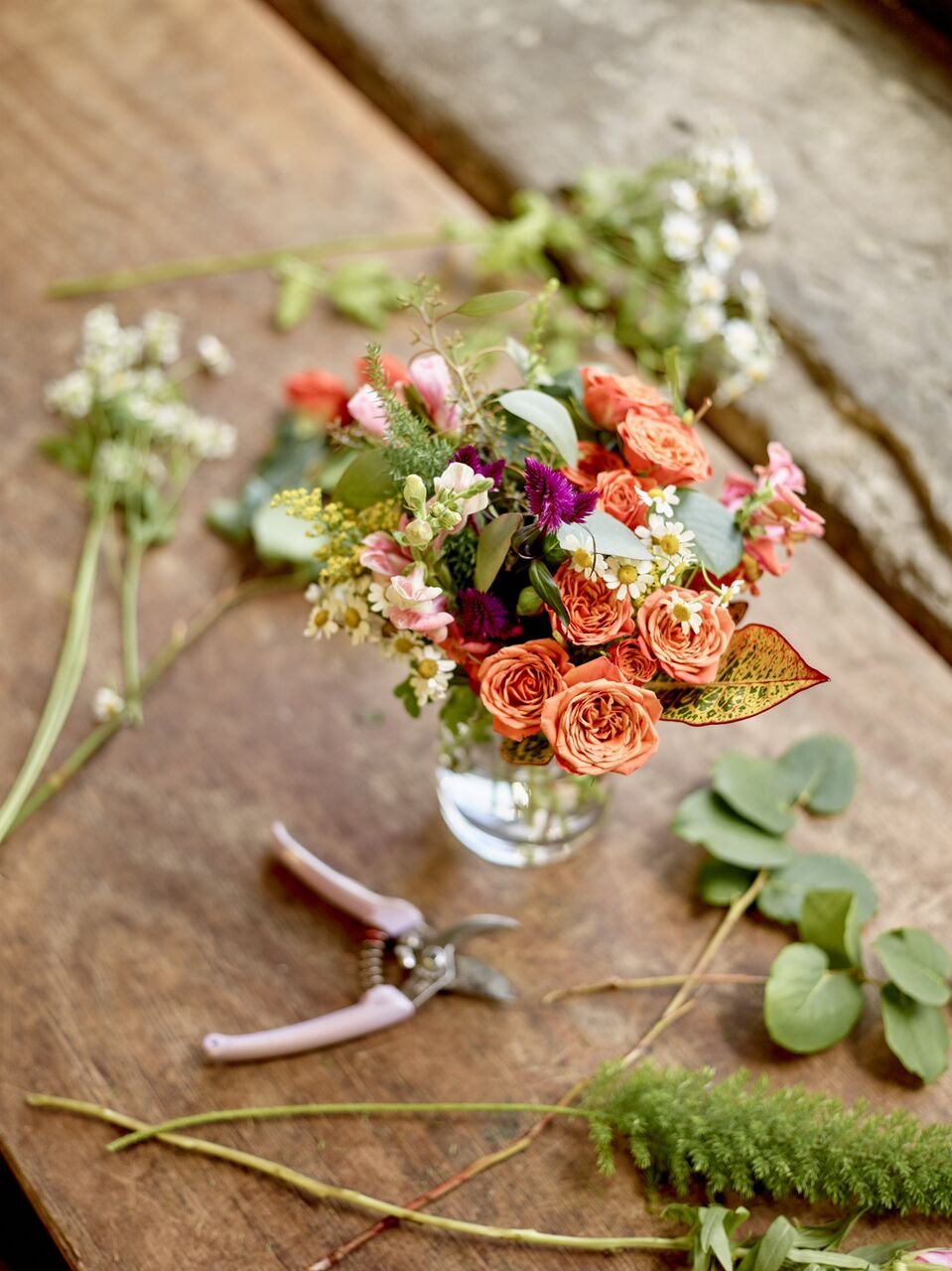 To start, after undoing our cloth wrapping, we must make sure to remove all leaves that may fall below the water line. They attract the most bacteria. Next, all stems need to be cut at a 45 degree angle. Not 90, not 70, 45. It maximizes stem surface area so the bloom can consume as much water possible.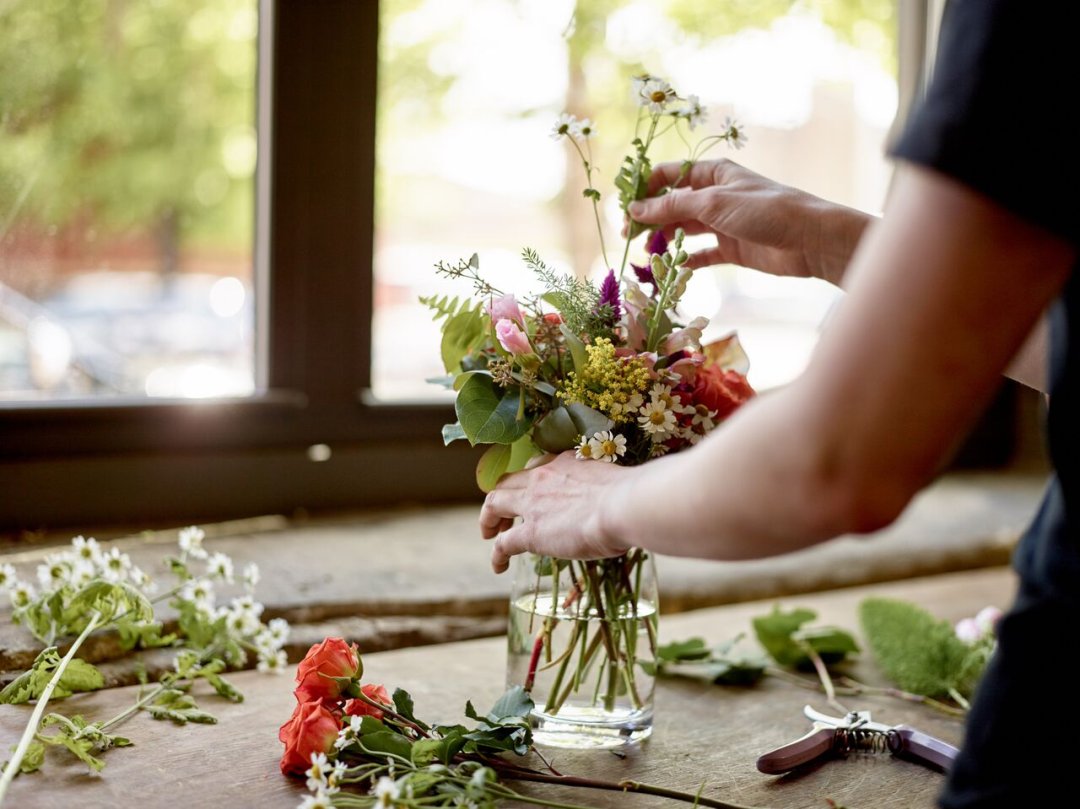 Third, clean water. Let's say that again. CLEAN WATER. This is where many people go wrong. Filtered water is a bit extreme, but you do need to fill with clean water, clean vases, and must change out every 2 - 3 days to maximize life.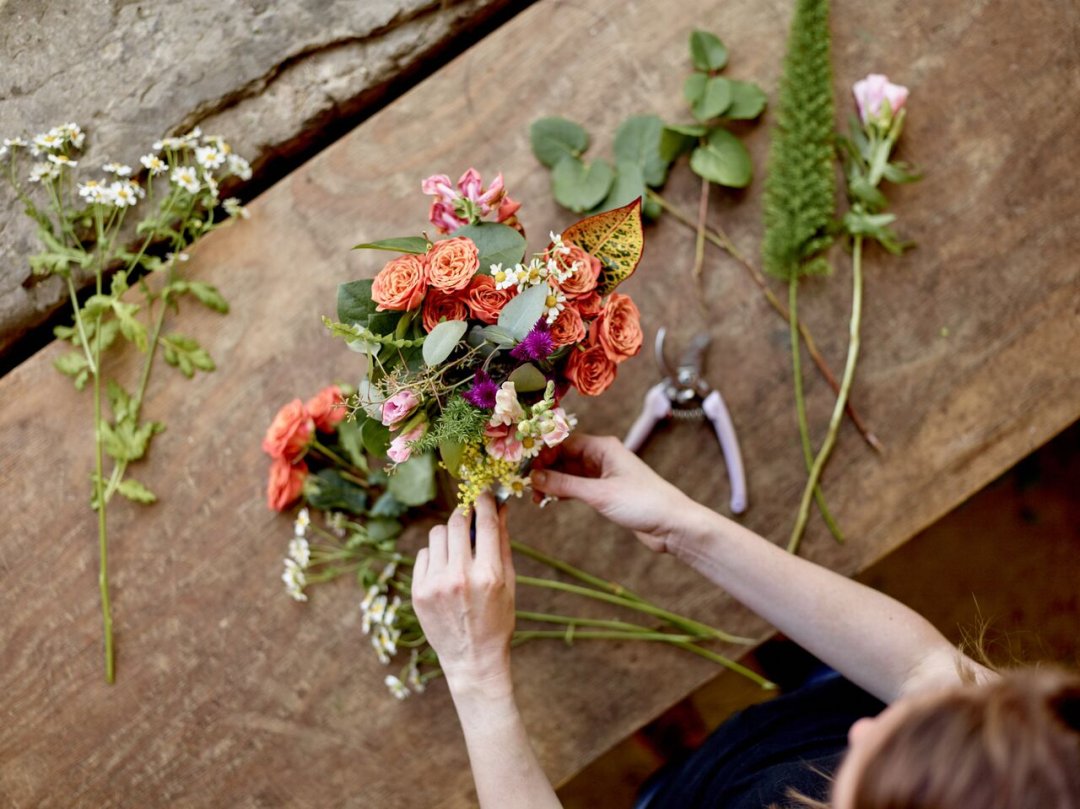 Finally, for the arranging. On this, we say "to each their own." There is no correct style or one way to arrange flowers. In fact, there are many. At Flowers for Dreams, our new Summer bouquet is bright and bold. Most local flowers in Illinois and Wisconsin (the states we serve) are known for their bright local blooms in June, July, August, and even September.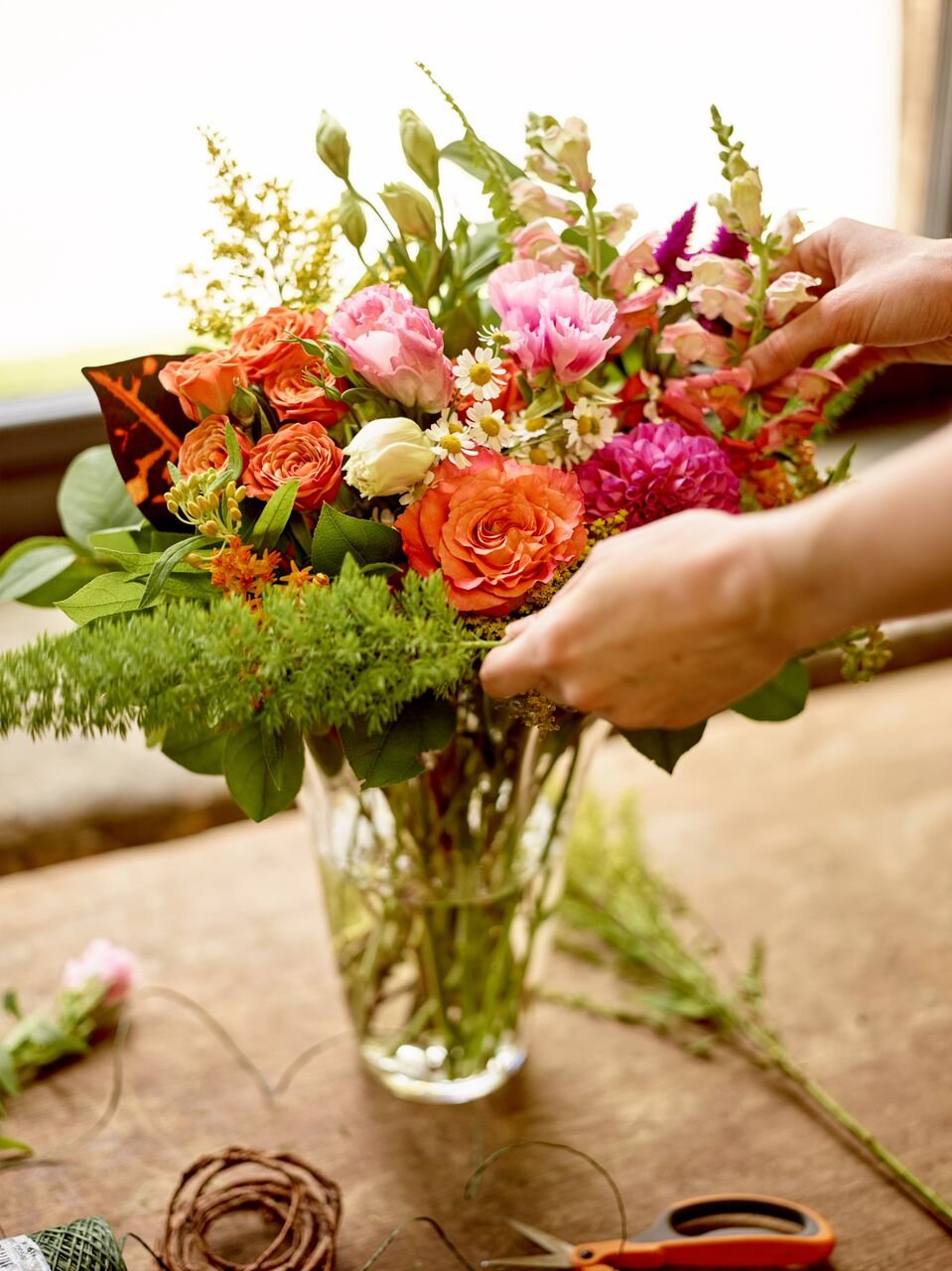 Summer is about warm colors, not dark ones, not too many greens, not overly pastel. At least that's our opinion. We also value an organic, wildflower, farmer-fresh look. That's our design style. This means interweaving a green with a bloom as we go. When you're ready to design, think one green, one bloom, one green, one bloom, all in your hand and out of water to get a fresh-picked look.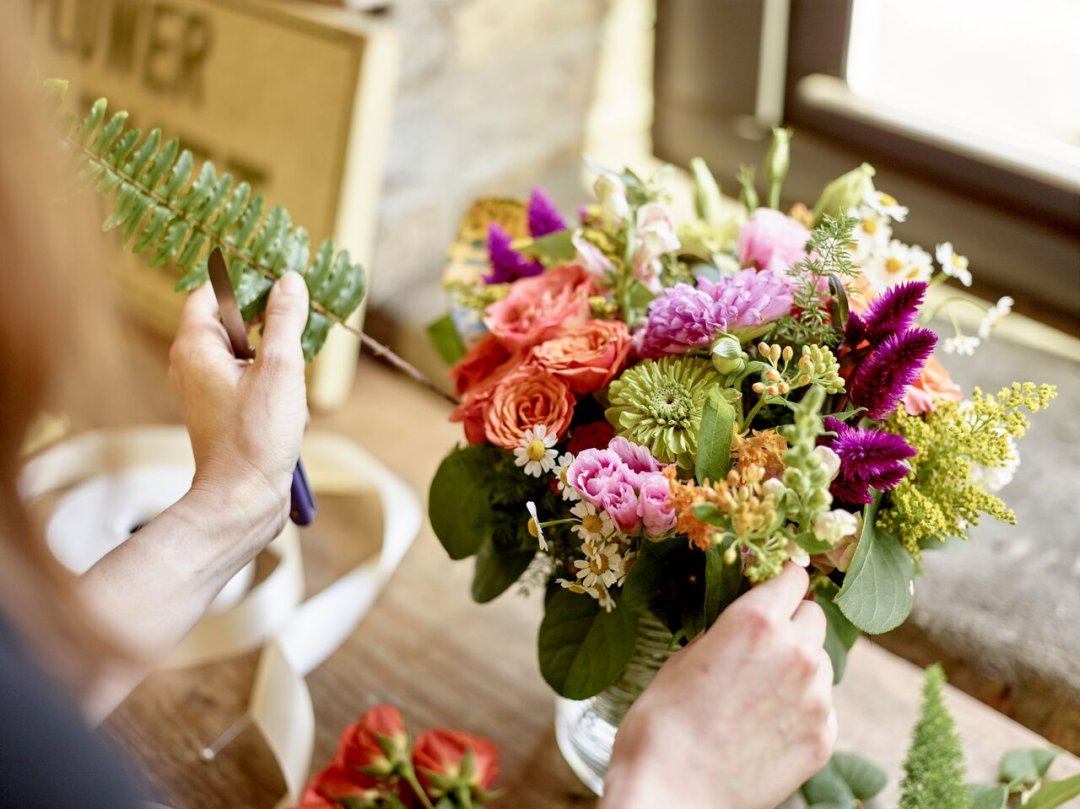 Flowers are like us. Pay attention to them, get to know them, and you'll learn what each varietal likes and dislikes. If you're local to IL or WI, you can even go meet them. See some of our farms here. Enjoy your Summer blooms!