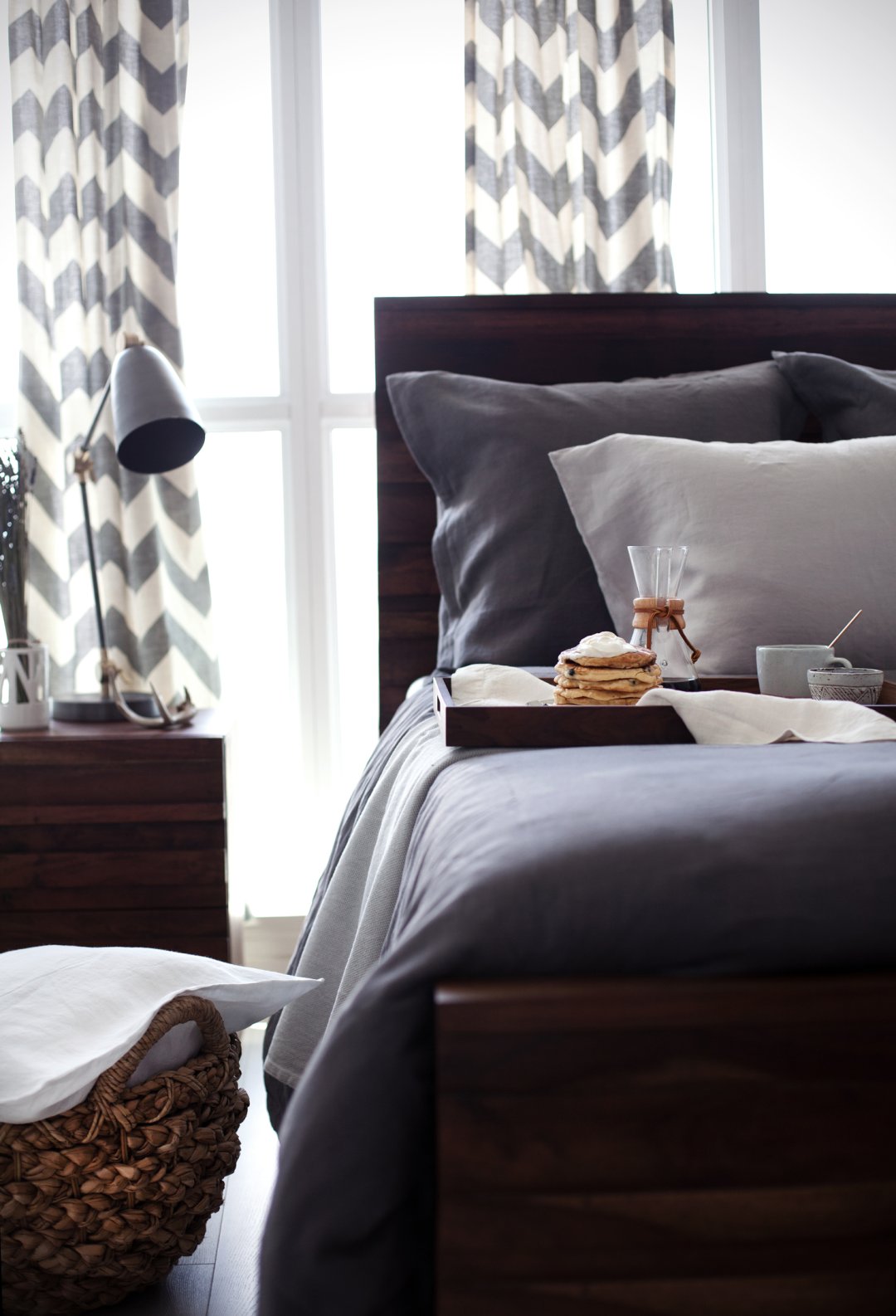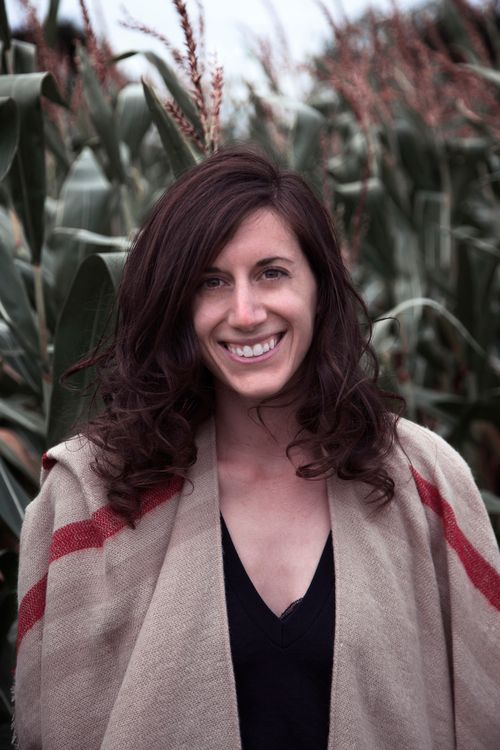 heymodestmarce.com
Lazy summer days have a way of making breakfast in bed seem like an excellent idea. We've partnered with Marcella DiLonardo, founder of Modest Marce, to whip up some delicious Blueberry Lemon Pancakes.
After a long workweek there is nothing better then a slow, relaxing summer morning while someone spoils you with a homemade breakfast in bed.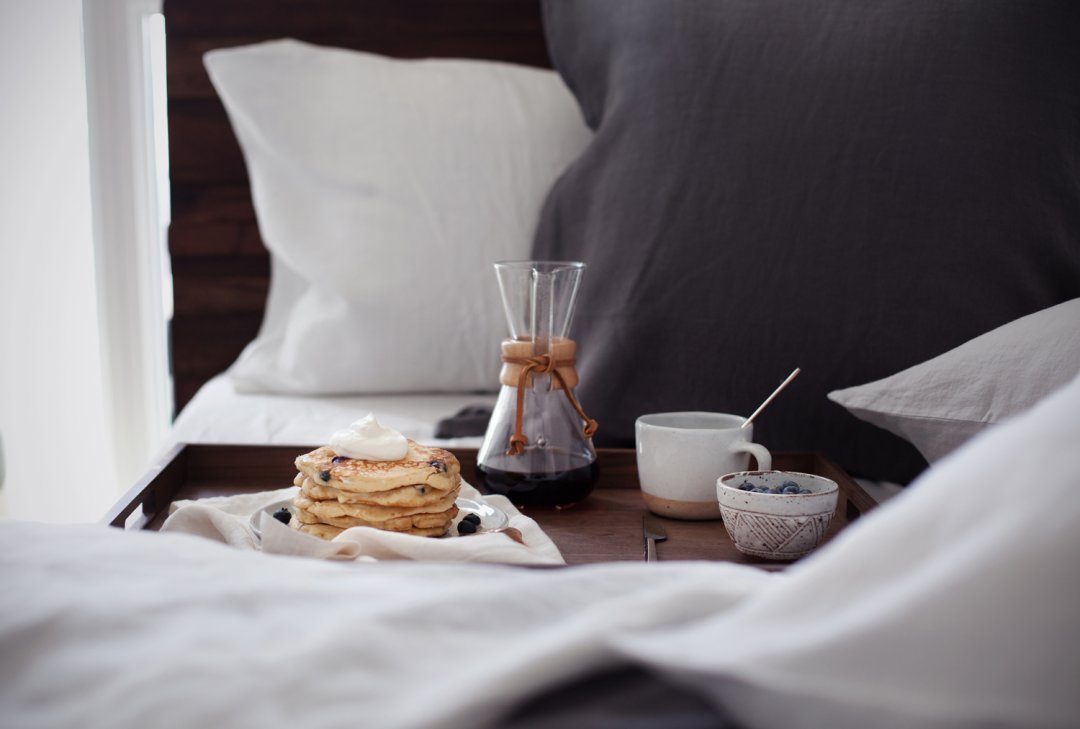 I have created what I would call the dream breakfast in bed: blueberry lemon pancakes and fresh pour over coffee served in a cozy bed full of white and grey linens galore.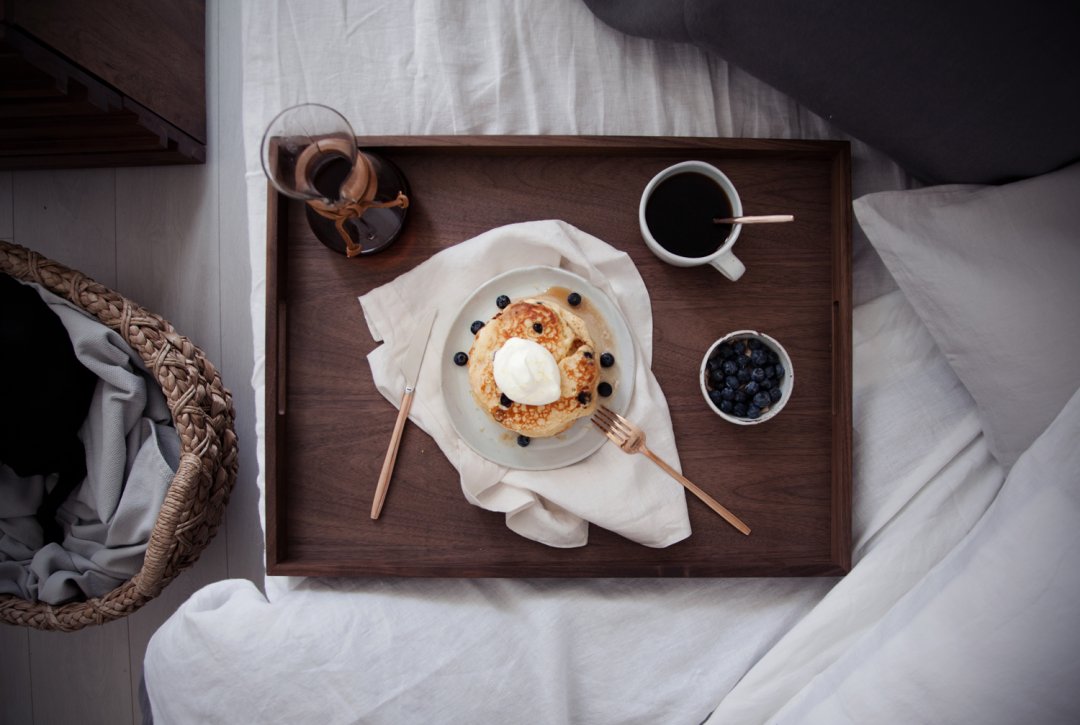 Breakfast in bed is something I always surprised my parents with on both Mother's and Father's day. I absolutely loved sneaking downstairs, whipping up some pancakes or waffles, and crossing my fingers that I didn't wake them up before I was ready to bring the full serving tray upstairs!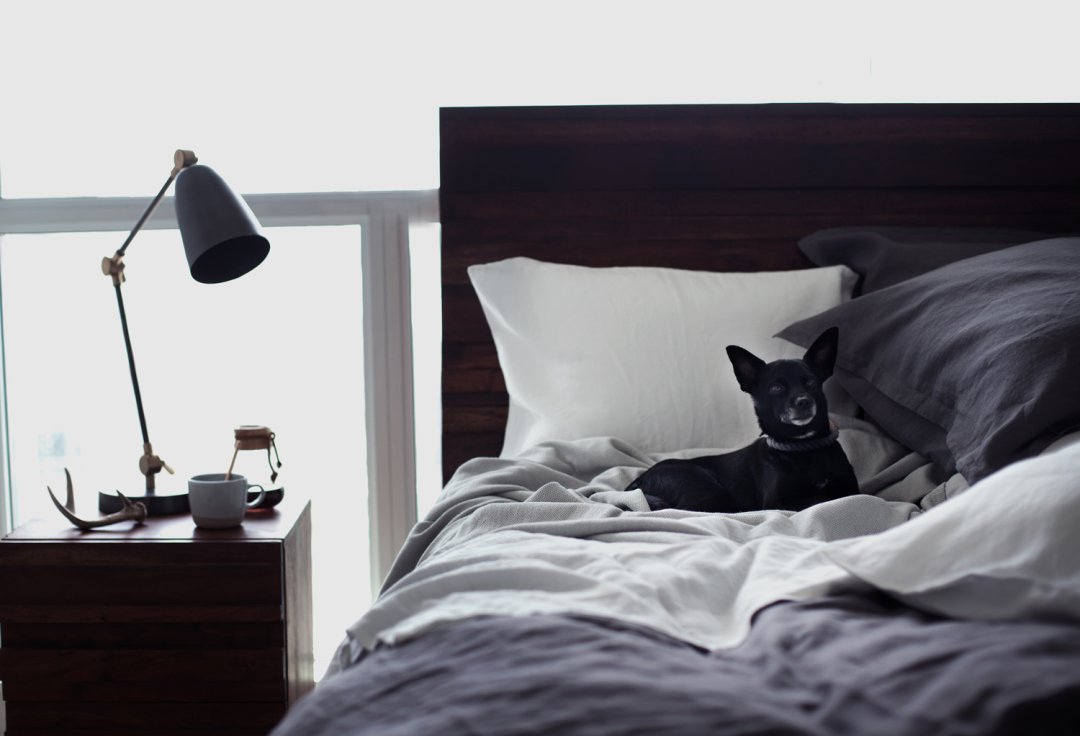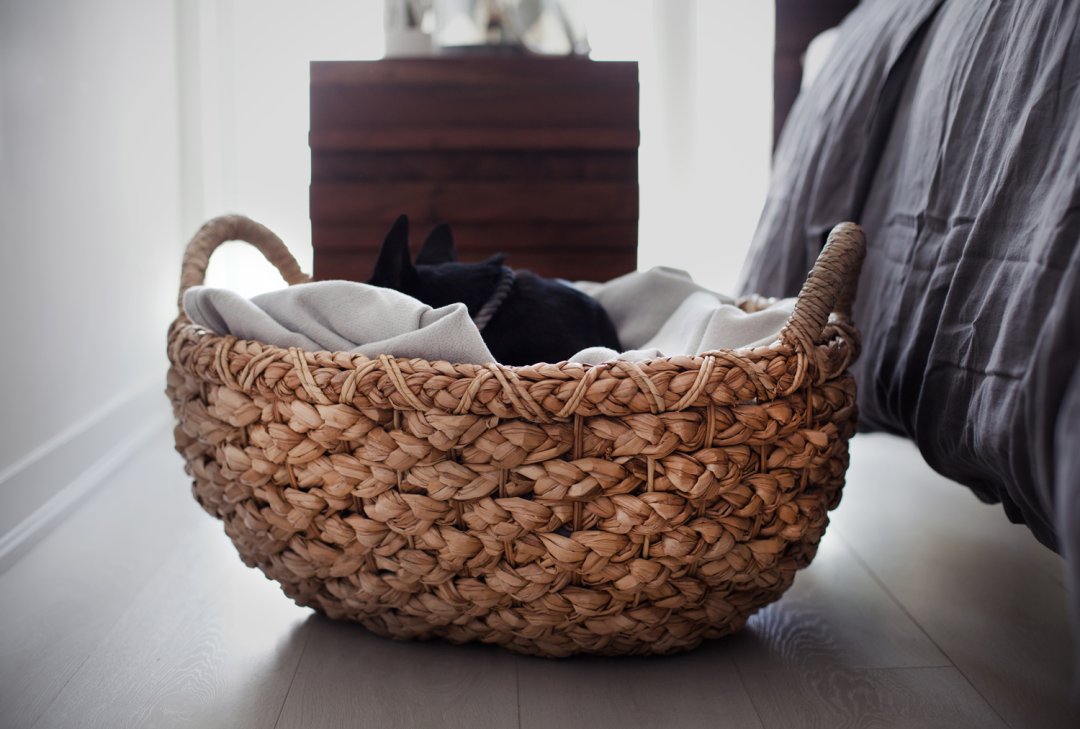 Now my boyfriend gets to be spoiled, while Buddy Holly (my little Pomeranian Chihuahua) always try's to work her way in and sneak a bite. These pancakes are so light and fluffy; I actually ended up making two more batches for myself.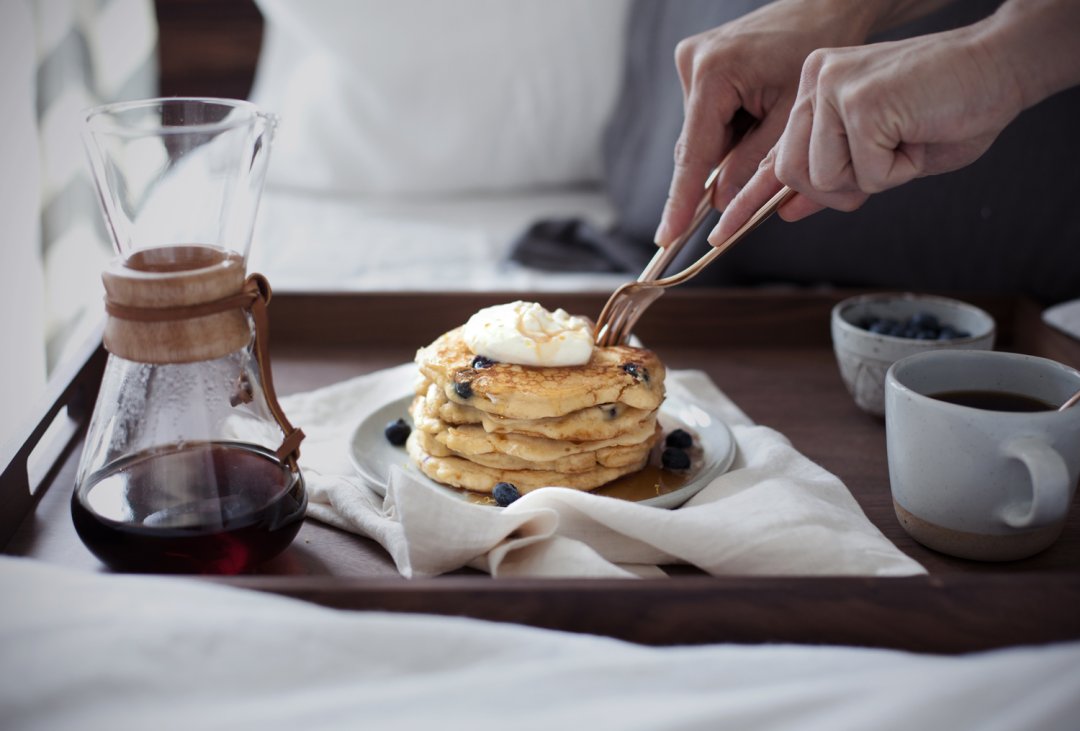 The blueberries add a fresh bite of sweetness and the lemon zest brightens them up for summer! The base of these pancakes will work well with anything you decide to mix into it: chocolate chips, strawberries or bananas. The possibilities are endless!
Blueberry Lemon Pancakes Recipe
Ingredients
1 ½ cups all purpose flour, sifted
3 teaspoons baking powder
½ teaspoon salt
2 ½ tablespoons raw sugar
1 teaspoon lemon zest
1 ¼ cup whole milk
1 teaspoon lemon juice
1 teaspoon pure vanilla extract
1 egg, lightly beaten
3 tablespoons unsalted butter, melted
1 cup fresh blueberries, plus more for serving
Directions:
In a large mixing bowl sift flour, baking powder, salt and sugar. Add lemon zest, milk, lemon juice, vanilla, egg and melted butter. Mix until just combined (a bit of lumps should remain). Gently fold in fresh blueberries.
Place in a non-stick frying pan over medium heat and coat with butter. Add a scoop of pancake batter. Cook for a minute on each side, until pancakes are golden brown and cooked throughout. Repeat until no batter remains.
Serve immediately with whipped cream, pure maple syrup and fresh blueberries.
Love pancakes? Give these apple pie pancakes a try.