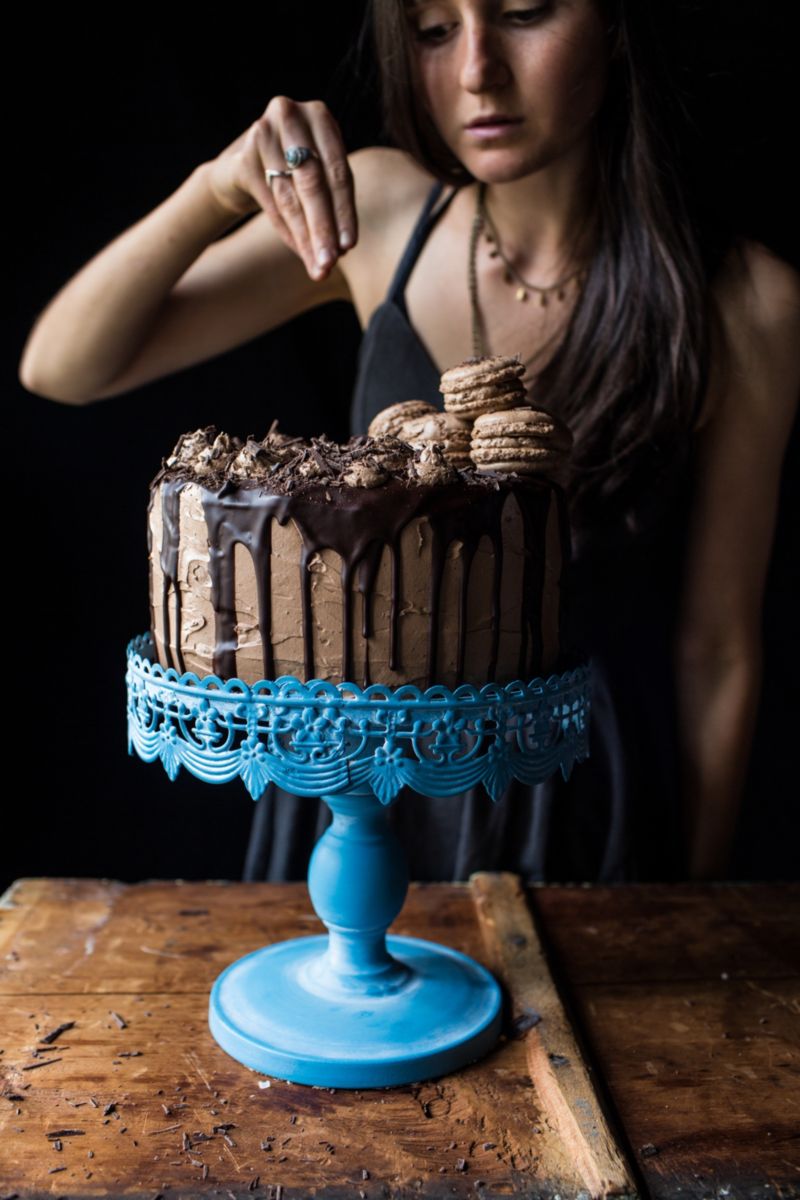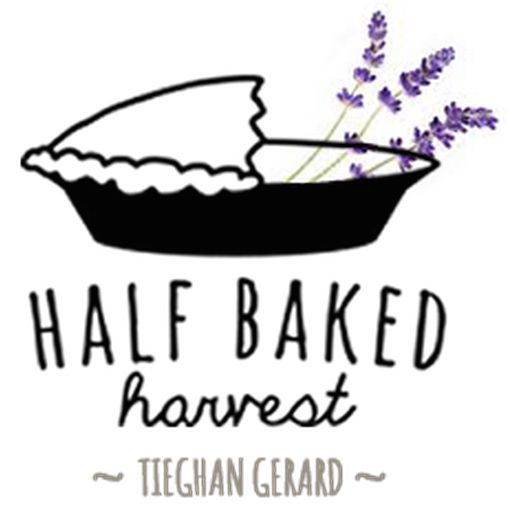 halfbakedharvest.com
We can't think of a more fitting occasion for a decadent dinner of wine and pasta than Valentine's Day. We've partnered with Tieghan Gerard, founder of Half Baked Harvest, to create a delicious Butter Poached Lobster and Shrimp with Creamy Tomato Fettuccine Pasta you'll love.
It's that time of year again.
The time of year where lovebirds get together to celebrate just how much they love each other. AKA – time for red roses, lots of pasta and chocolate!
Always chocolate.
Today I am sharing the ultimate Valentine's Day dinner pasta. To me, it doesn't get much more romantic than a bowl of pasta, cheese and buttery lobster.
Just as a Valentine's Day meal should be, this pasta is made with extra love, because you guys, we are making fresh cut pasta!! Yes, yes, yes!!
Don't be scared. I promise you can make your own homemade pasta easily with KitchenAid's Pasta Attachments. The attachments fit to the top of your stand mixer, and whoa, suddenly you have an easy to use pasta machine. These attachments make creating fresh pasta a million and one times easier. Trust me! Instead of having to hand crank the pasta machine, the stand mixer literally does all the work for you.
First, it rolls out the flat sheets of pasta dough.
Then, once you switch to the fettuccine attachment, it cuts out fresh noodles just like in the photos shown here. See? You can totally handle this!!
My number one tip for making fresh pasta is to always keep the dough well floured. If your dough feels sticky, dust it with more flour. Using flour will help to prevent the individual pieces of pasta from sticking to each other. I've also found that using a large wooden butcher's block is quite helpful. I like to sprinkle my block with flour and set my cut pasta on the block while I roll out the remaining sheets of pasta. My butcher's block is one of those everyday tools; it basically has a permanent spot on my kitchen counter.
OKAY. So now that we've chatted about the fresh pasta, let's talk about the lobster, the butter, the sauce and the cheese!! YUM.
I decided to make a simple creamy tomato sauce using San Marzano tomatoes, lots of garlic, basil, red wine and cream. Really simple, but pairs perfectly with the butter poached lobster and shrimp. And um the lobster and shrimp?!?! I mean, anything poached in butter has to be good, but especially seafood. Honestly, this is the most amazing way to quickly cook lobster. I used lobster tails to keep things simple. I cut the meat away from the shells and then added them right into the garlic and white wine sauce (yes, more wine!). Perfection.
To finish the meal you just need a good dusting of fresh parmesan cheese, a little basil, some crusty bread and a glass of wine. Perfect Valentine's Day night-in!
Butter Poached Lobster and Shrimp with Creamy Tomato Fettuccine Pasta Recipe
Prep Time: 1 hour
Cook Time: 1 hour
Total Time: 2 hours
Serves: 4 (can easily cut in half if only cooking for 2) 
Fresh Fettuccine Pasta Dough
2 1/2 cups flour
4 eggs
Water
Creamy Tomato Sauce
2 tablespoons olive oil
2 tablespoons butter
1 small onion, finely diced
4 cloves garlic, minced or grated
Pinch of crushed red pepper flakes
1 (28 ounce) can San Marzano tomatoes, crushed by hand
½ cup red wine
Salt and pepper, to taste
1 cup heavy cream
¼ cup fresh basil and parsley, chopped
½ cup fresh parmesan, grated plus more for serving
Butter Poached Lobster and Shrimp
8 tablespoons (1 stick) salted butter
½ cup white wine
6 cloves garlic, minced or grated
4 lobster tails, meat removed from the shells
12 shrimp, peeled + deveined
Zest of 1 lemon
¼ cup fresh basil and parsley, chopped
Crushed red pepper flakes, to taste
To Make the Pasta
In the bowl of a stand mixer fitted with the dough hook, add the flour and eggs.
Knead the dough until it comes together and forms a ball. If your dough seems too dry, add water, a teaspoon at a time, being careful not to add too much water. If the dough becomes too sticky, just sprinkle in a little extra flour.
Quarter the dough and shape into four disks. Place the disks on a lightly floured board and cover with a damp kitchen towel or place in a gallon size Ziploc bag to keep it from drying out.
Flatten one dough piece at a time, and dust generously with flour, brushing off excess. Set your pasta machine to the widest setting; run the dough through. Fold the dough into thirds like a letter, then run it through again, short end first. Run it through 2 more times, dusting with flour if the dough gets sticky. Return the dough sheet to the floured board, cover with a towel and repeat with the remaining 3 dough disks. Keep any dough you are not working with covered with a damp kitchen towel or in the bag.
Roll all the dough sheets through the machine again 3-4 more times (machines vary), adjusting the machine up to the next setting each time. I roll my pasta sheets out to the fourth setting.
Now switch to the fettuccine pasta cutter attachment for your stand mixer, and roll each pasta sheet through the machine. Toss the noodles with a little flour to prevent them from sticking to each other and place the noodles in mounds on a flour dusted wood cutting block. Cover the pasta until ready to boil OR leave out for 1-2 days until completely dry and brittle to touch.
To Make the Sauce, Lobster and Finish the Meal
Heat the olive oil and butter over medium-low heat in a large pot. Add the onion, garlic and chili flakes and cook for 5 minutes or until the garlic is fragrant. Watch the garlic carefully; if it burns it will become bitter and you'll have to start over.
Stir in the tomatoes (crushing them with your hands as you add them), red wine, salt, pepper and heavy cream. Stir to combine and then cover and simmer for 20-30 minutes or until thickened slightly. Stir in the basil, parsley and parmesan.
Bring a large pot of salted water to a boil. Boil the fresh cut pasta for 3-4 minutes or until al dente, strain and toss with 1 teaspoon of olive oil.
To cook the lobster, heat 2 tablespoons water in a saucepan or brazier set over medium-low heat. Add 1 tablespoon of butter at a time until the entire stick has melted. Stir in the white wine and add the garlic, cook 30 seconds to 1 minute or until the garlic is fragrant.
Add the lobster and shrimp. Cook 3 minutes per side. Once the meat is white and cooked throughout, remove from the heat and add the parsley, basil and lemon zest.
Add the fresh pasta to the creamy tomato sauce and toss well to combine. Divide the pasta among pasta bowls and top each with the lobster and shrimp. You may drizzle the remaining butter sauce over the seafood and the pasta if preferred. Garnish with fresh herbs and parmesan.

Now for dessert. Get the recipe for a delicious chocolate pie by Modest Marce.