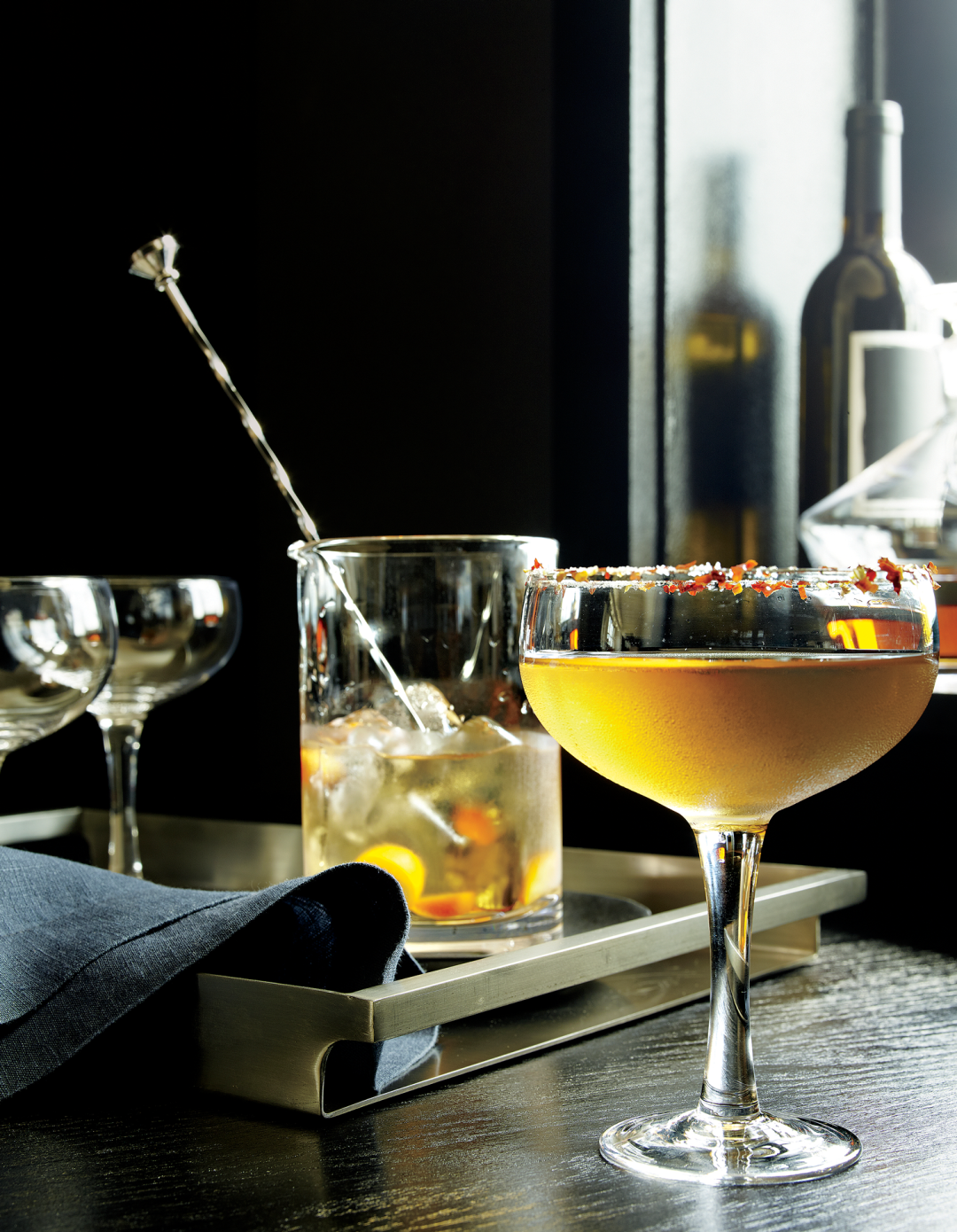 Add a kick to the coupe and your next cocktail party. We partnered with food stylist and consultant Valerie Aikman-Smith to create this chili sugar-rimmed Spiced Manhattan.
The Spiced Manhattan Recipe
Yields 1 drink
Ingredients
1 tablespoon of fine white sugar
2 teaspoons of dried chili flakes
4 kumquats halved
2 ounces of rye whiskey
0.5 ounces of red vermouth
0.5 ounces of chili liqueur
Dash of bitters
Directions
Combine the sugar and chili flakes together on a small plate. Wet the rim of a couple glass and invert into the chili sugar to lightly coat the edge.
Place the kumquats in a cocktail mixing glass and muddle. Add ice and then add the whiskey, vermouth and chili liqueur. Stir until combined and chilled. Strain into the prepared coupe glass and serve.
Visit the cocktail section of our blog for more drink ideas!