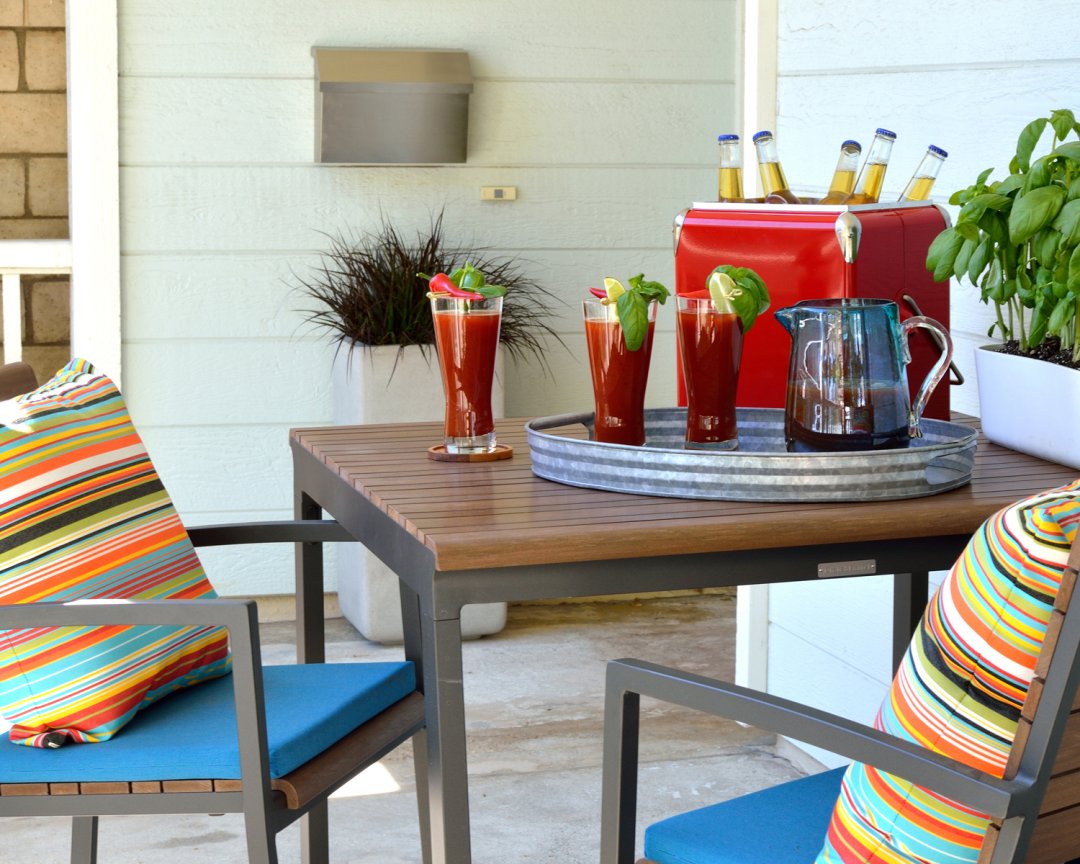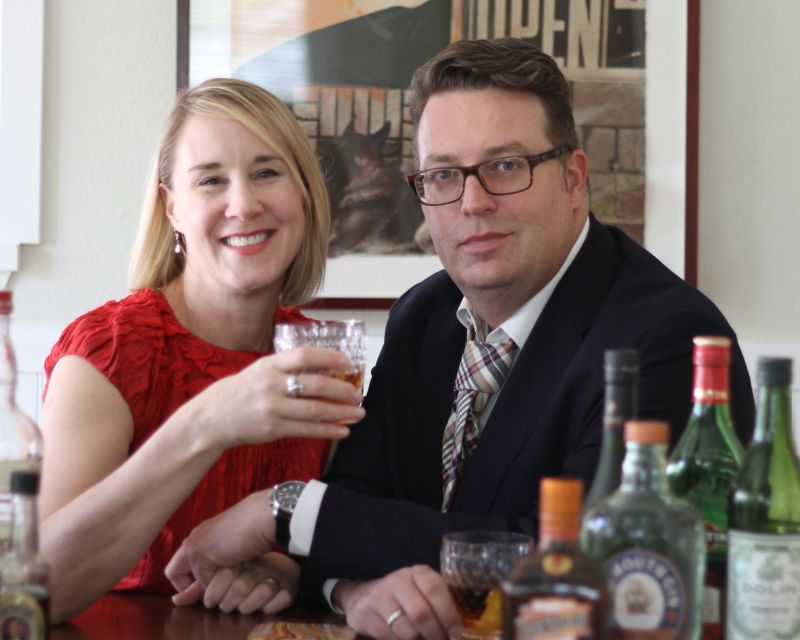 12bottlebar.com
This Father's Day surprise him with a cocktail perfect for a day spent lounging in the backyard hammock. We've partnered with David and Lesley Jacobs Solmonson of 12 Bottle Bar to create a Thai twist on the Mexican Michelada.
Whether we call it a chelada or a michelada, if we're going to make any progress here, the one term we need to put behind us is "fish beer." Maybe a mad scientist union of lamprey-laden lager isn't what immediately sprang to mind for you the first time you encountered a 24 ounce can of clam juice and light beer advertised in day-glow letters at the local gas station mini mart, but it was for us. And it haunted us. For a long time. Boy, were we glad when we finally gave a real michelada a try.
About the Michelada
Classification-wise, micheladas belong to a family of drinks known as cervezas preparadas, in which lime, salt or various sauces are added to beer. Still sound strange? For the uninitiated, the easiest way to wrap your mind around the combination of tomato juice and beer, as presented here, is to imagine a lighter version of a Bloody Mary. Served on a hot summer day – or as part of a Father's Day brunch – the chelada combination of savory spice, umami and brightness from the citrus and lager weighs much less heavily on the system than the swift kick of a spirit-driven Bloody Mary.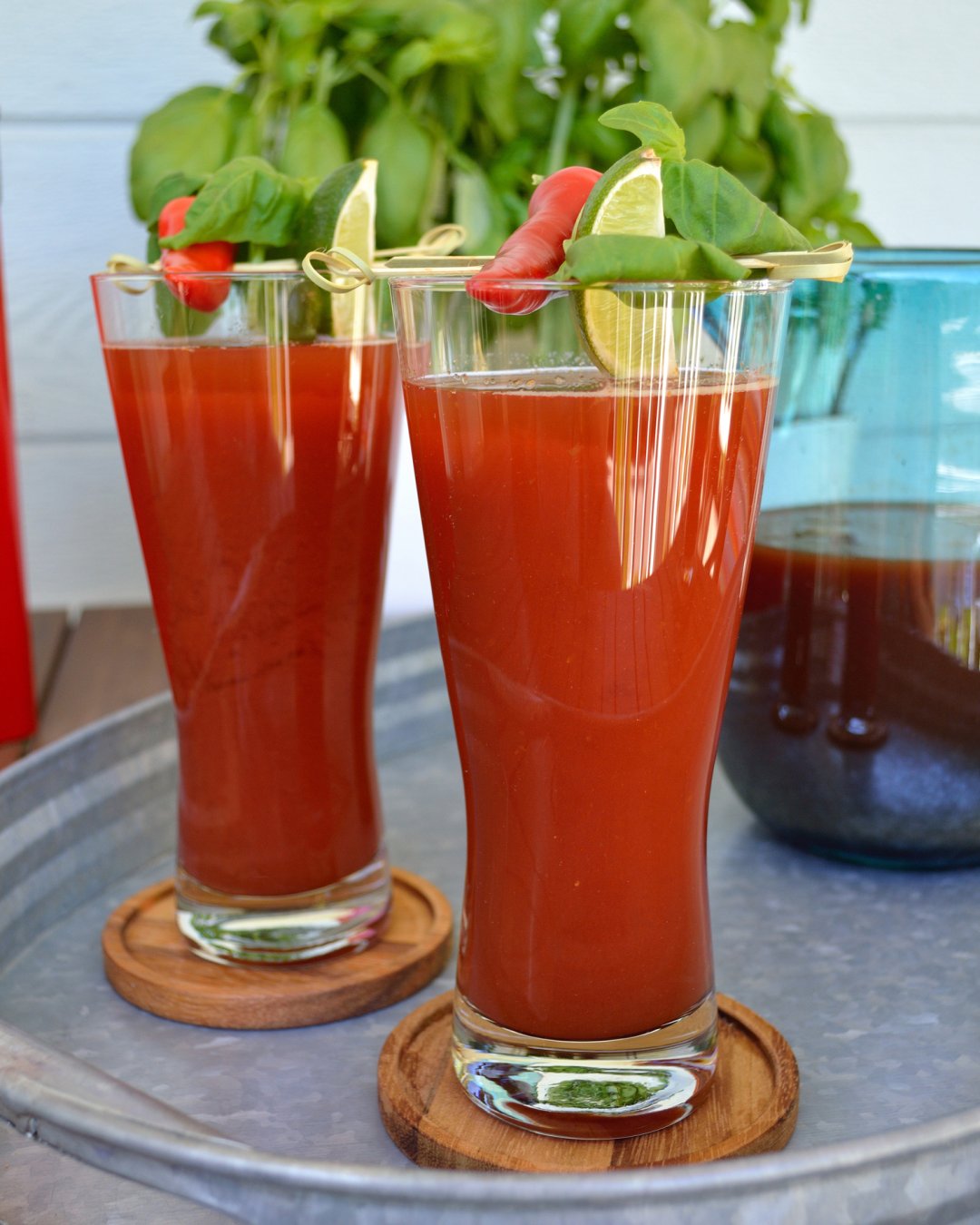 Translating a Mexican staple into a Thai-inspired sipper was an easy leap. Both cultures boast similar styles of beer — light, crisp lagers — and food flavors. The base drink – beer, tomato juice and lime juice — remains the same. In place of a more typical spice note, we added deliciously deep Sriracha. Instead of clam juice, for the umami note (along with traditional worcestershire), we opted for Thai fish sauce, which really – and trust us here — doesn't make the drink taste fishy at all. Once the drink is assembled, add a large sprig of fresh basil, and that's all there is to it.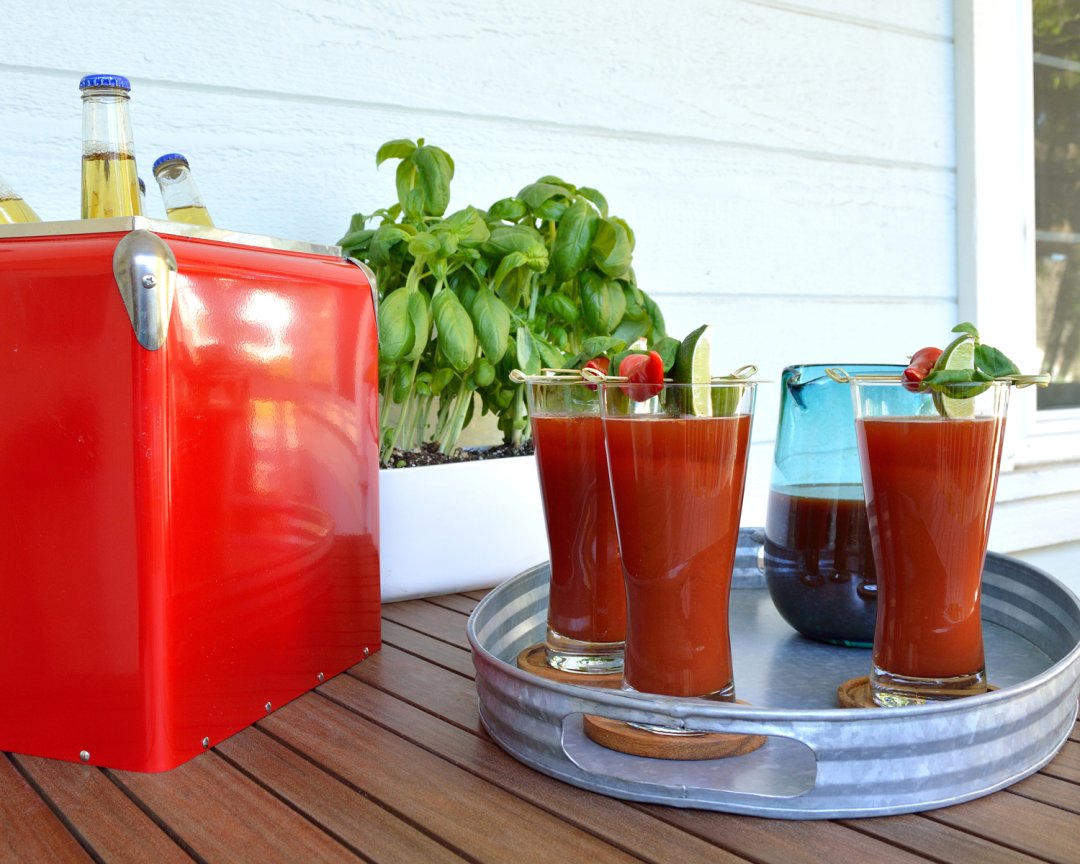 Whether brunching with friends or lounging on a hammock in the backyard, there are few drinks more refreshing than a michelada. We prefer to make the chelada mix in advance and then add that and the lime juice directly to a serving container, such as the Del Mar Pitcher. The entire mixture is then handy for a top off with the beer, kept icy cold in a Red Picnic Cooler. Basil stays fresh and ready in an Herb Planter, complete with scissors to snip off just the right amount. When it comes time to assemble, we simply eyeball a bit of chelada mix and lager in a Portland Beer Glass.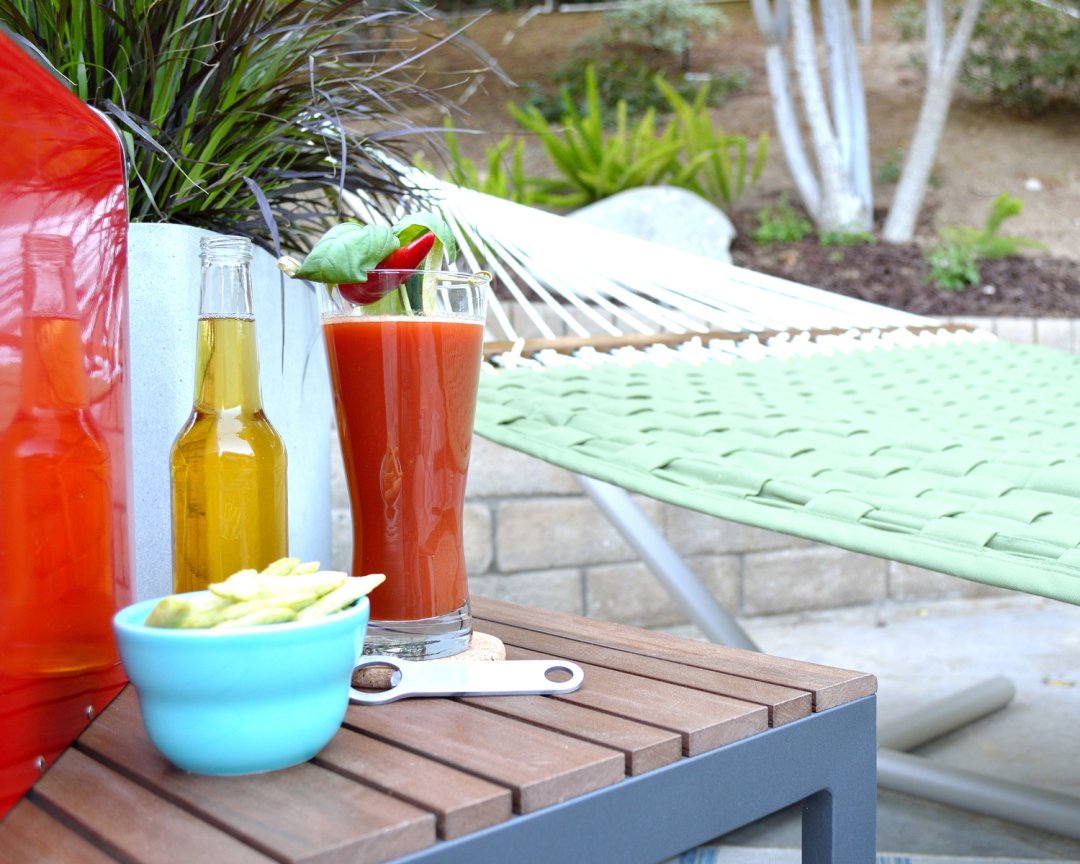 Then it's time to retire to the Woven Green Hammock. This Father's Day, treat dad to a relaxing swing in the backyard with a cold, delicious chelada in hand. He deserves a treat – at least, until the grass needs to be mowed again.
Thai Chelada Recipe
Ingredients (per drink)
4 ounces Thai Chelada mix
1 ounce freshly squeezed lime juice
6 ounces cold lager
handful of fresh basil
lime wedge to garnish
salt for rim (optional)
If using salt, rim the glass first. Then, add all ingredients to a beer glass. Adding ice is optional but perfectly acceptable.
Chelada Mix Ingredients
4 ounces tomato juice
1 ½ teaspoons Thai fish sauce
1 teaspoon Worcestershire sauce
1/4 teaspoon Sriracha hot sauce
Combine all ingredients together. For a group, batch as desired.
Now that you know how to mix up his new favorite drink. Learn how to cook a steak like a pro for a Father's Day feast.