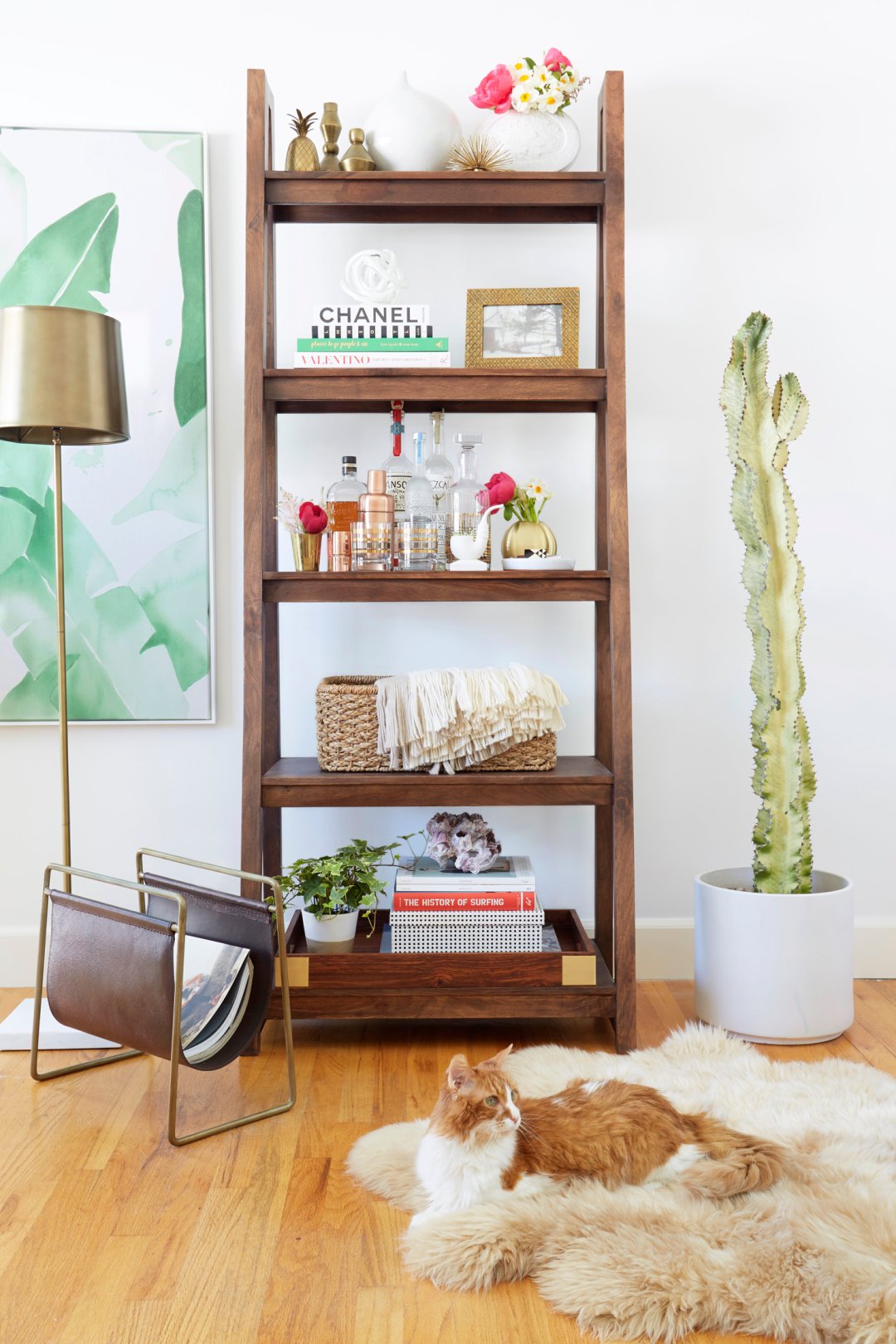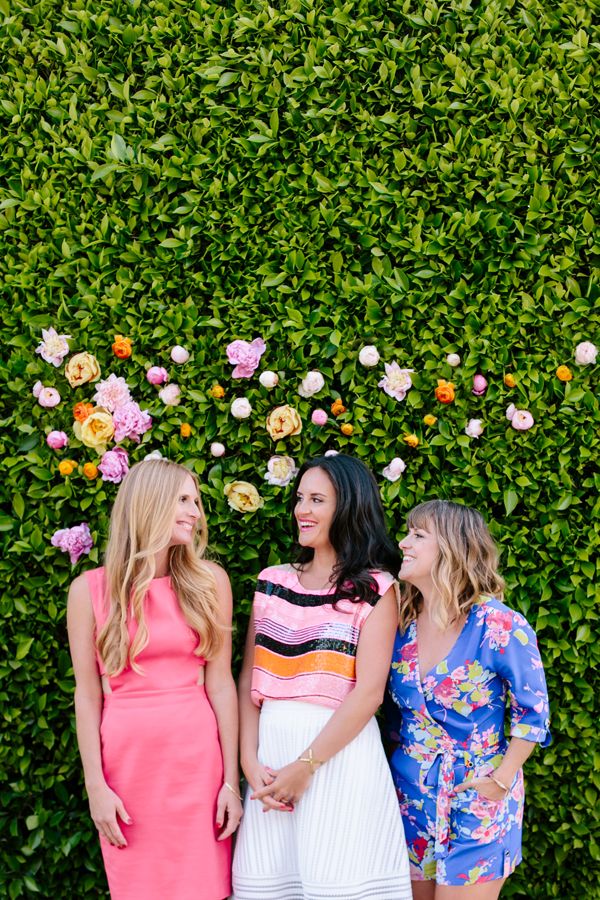 100layercake.com
We're happy to announce an exclusive partnership with 100 Layer Cake—a beautiful destination for wedding inspiration.
Every month, they'll show us the creative ways they celebrate life's special occasions with their favorite Crate and Barrel registry items.
So you're getting married, and you've realized that you and your fiancé have two very different styles when it comes to decorating your home. Enter the Gift Registry, the perfect opportunity for you both to select pieces that compliment your individual styles as well as each other. We worked on two fun posts this month sharing two different couples' styles and how to combine them to create one cohesive moment at home. Have to say, this Strut bookcase? It's kind of amazing.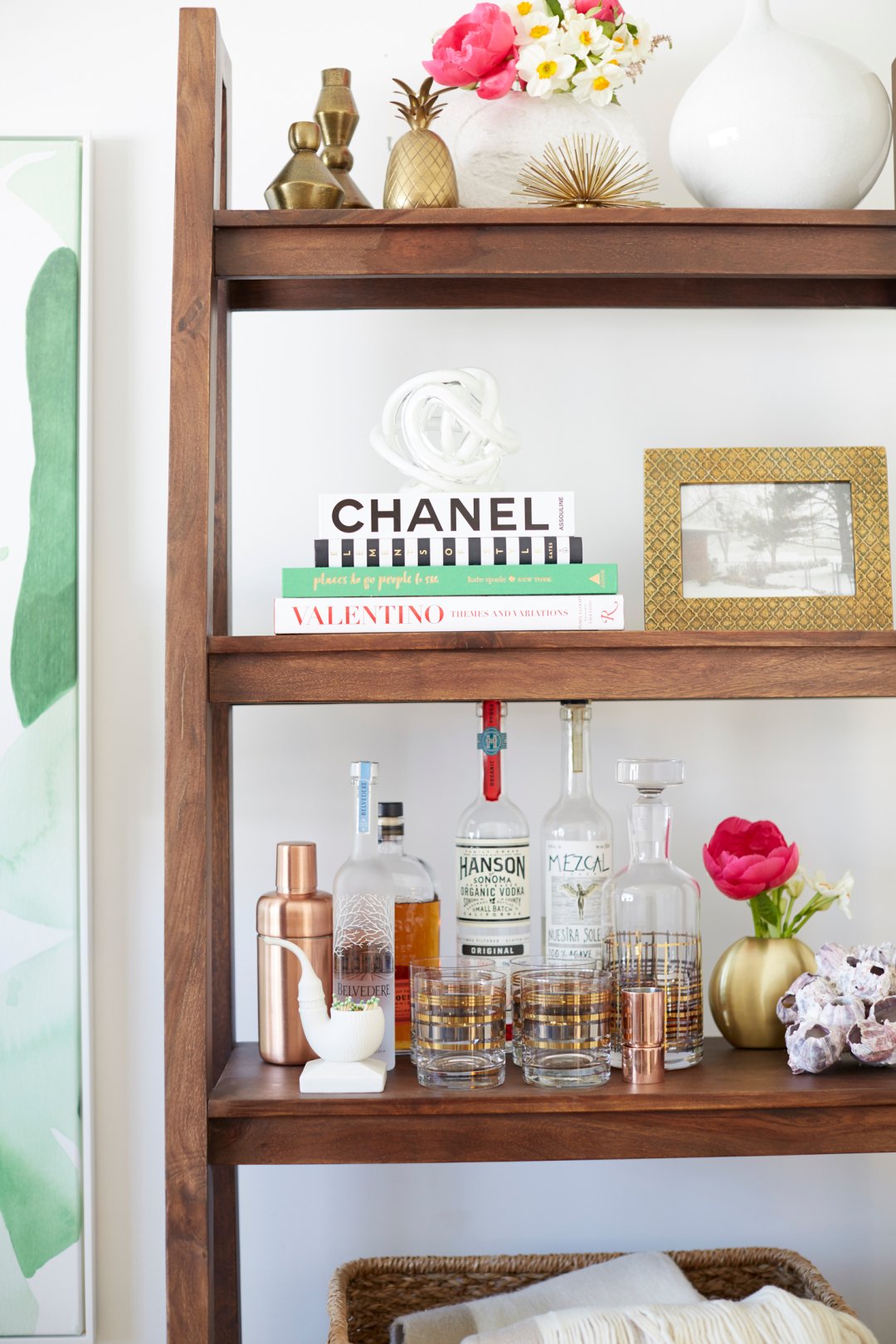 So she's completely into glam, and he's more of a vintage mid-century kind of guy. They're actually really lovely when mixed together in the right way, don't you think? Just the teak coloring of the bookcase goes a long way in letting his midcentury tendencies shine through. And her art books and the Matteo White Knot feel right at home. Adding them both, along with a few other smaller pieces, to your Gift Registry is the perfect way to update your style as a couple into one that you both love.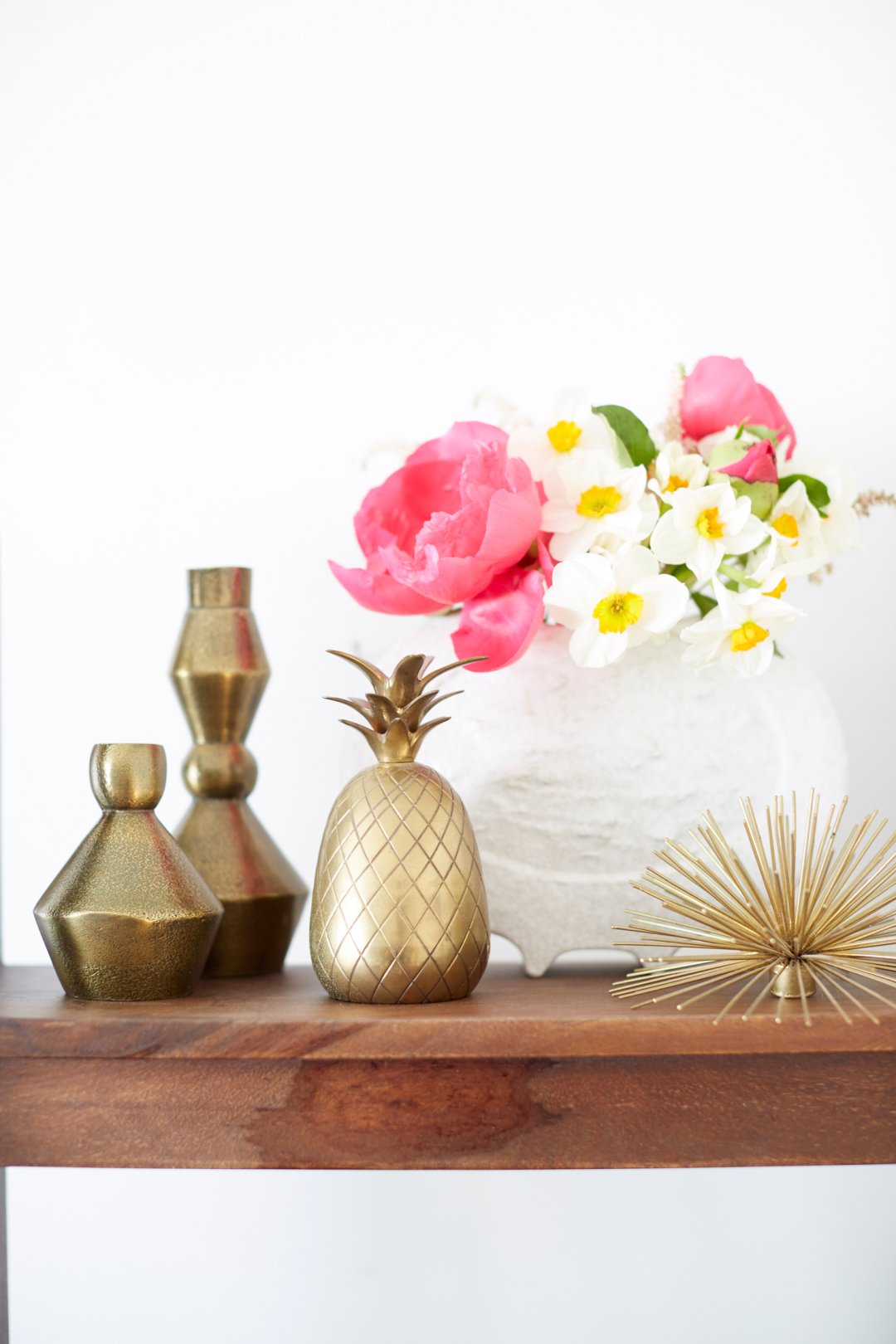 Naturally she would choose bright pops of pink and gold accents EVERYWHERE, but since she's sharing the spotlight with her man, we'll let her have the top shelf. The brass Denby taper holder pair seamlessly with pieces from her own collection.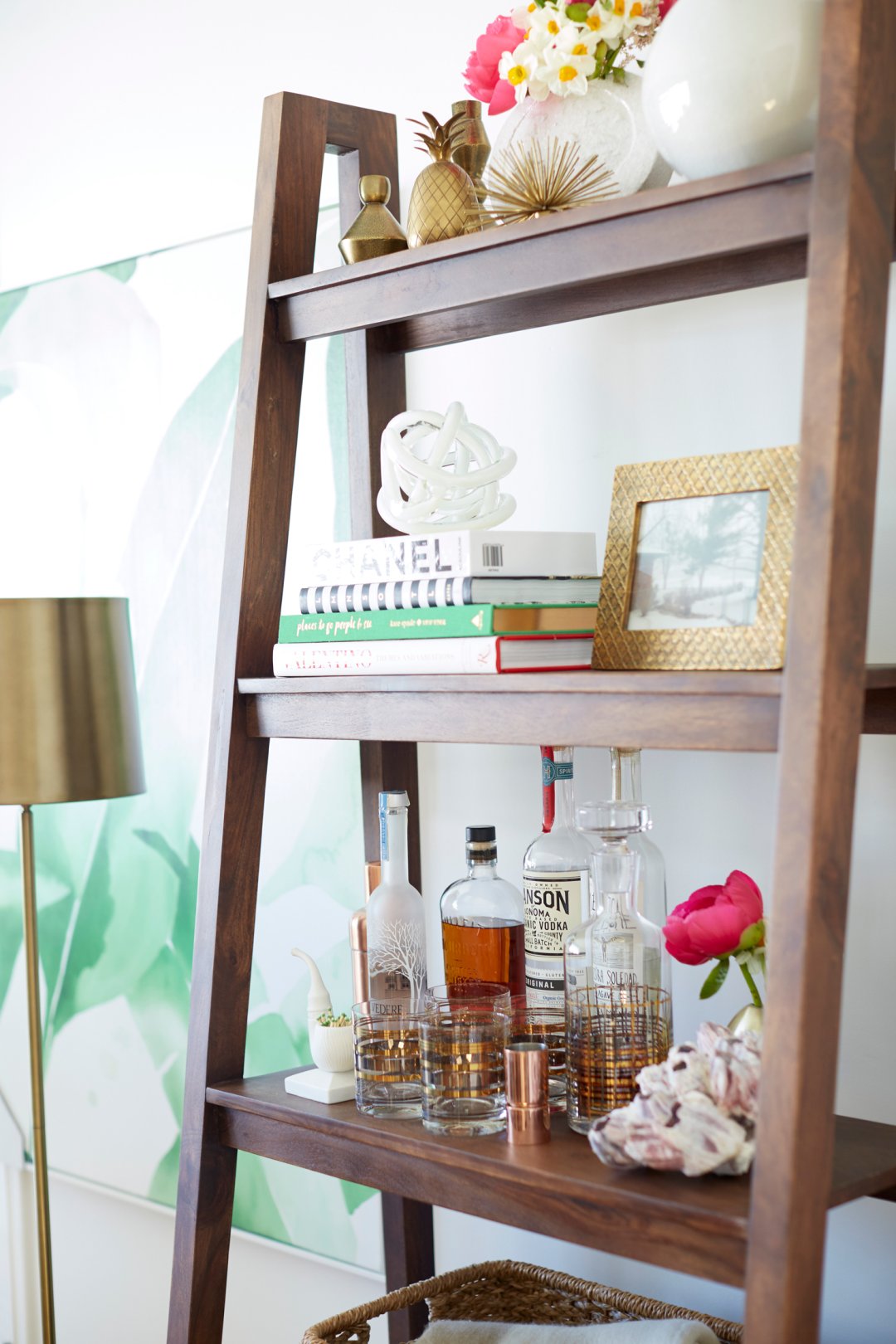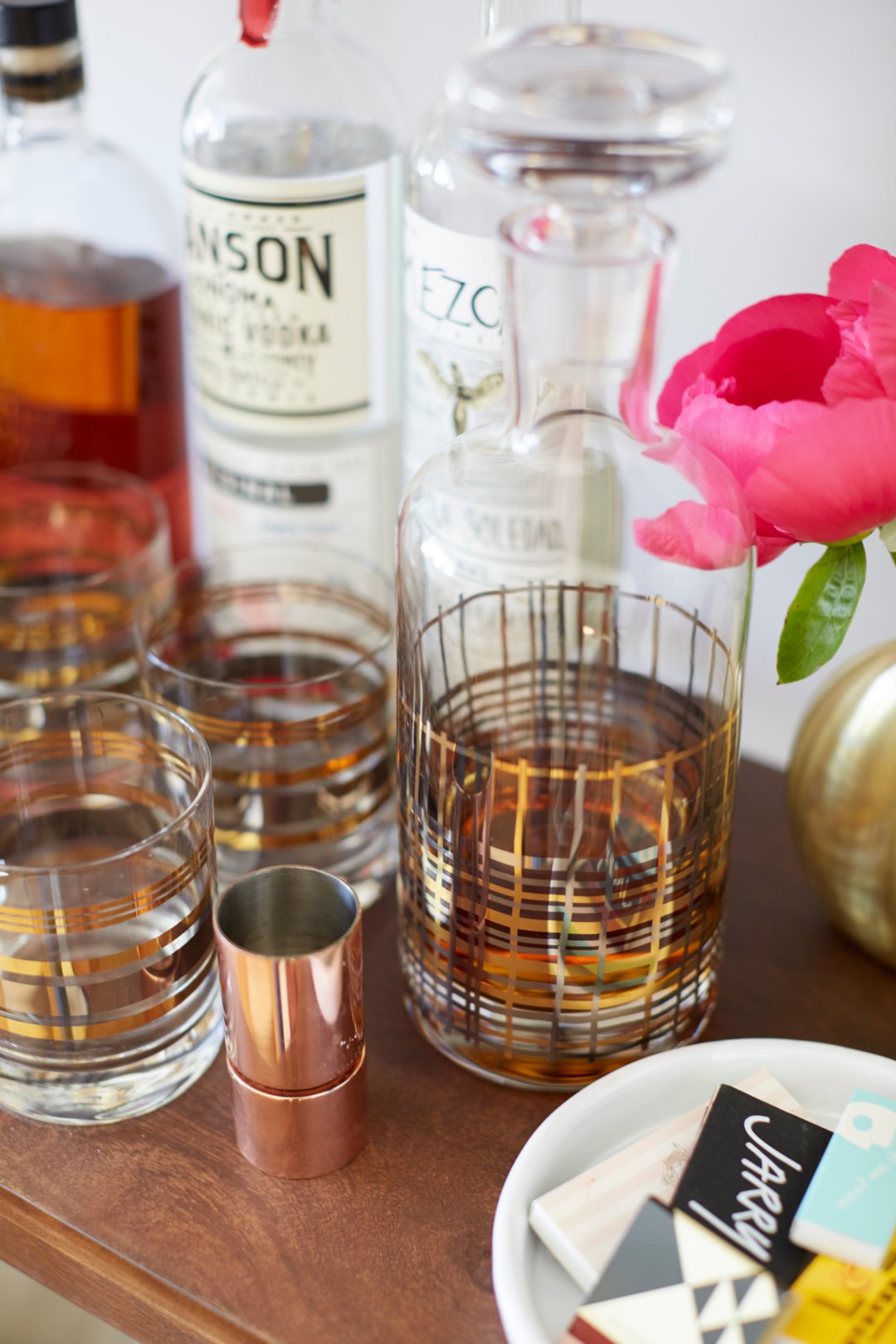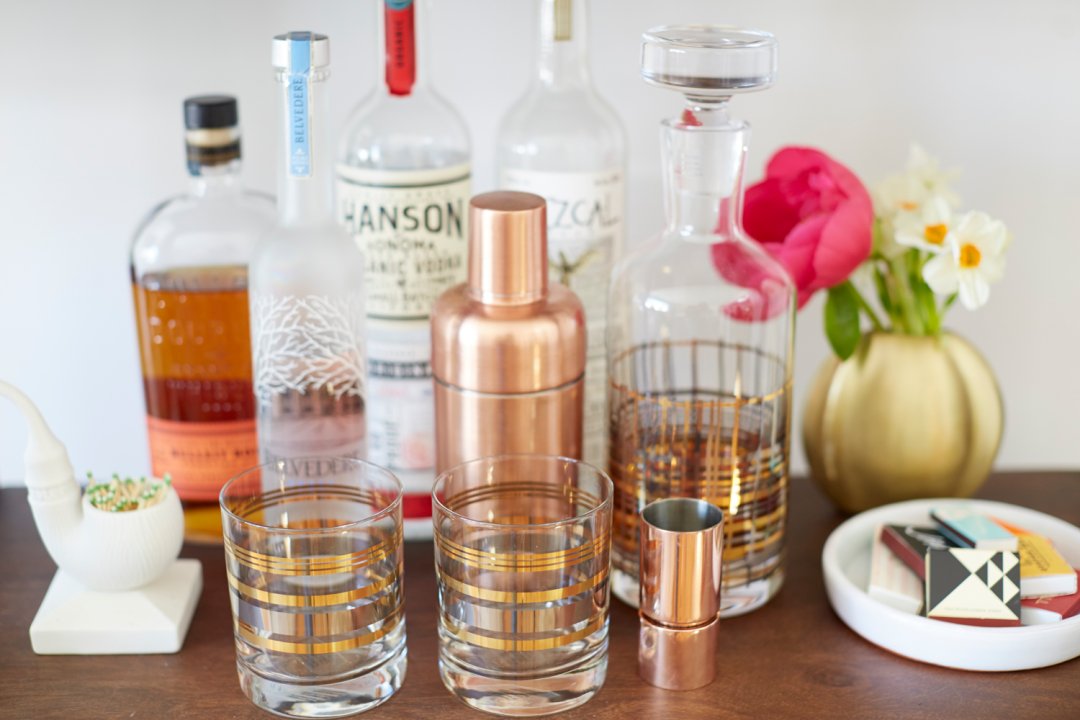 A classic bar set-up with gold accents feels right for both of them. We love the Mingle decanter and Gala glasses for this (definitely two Layer Cake Registry Favs!), and naturally our BFF the Orb Cocktail Shaker fits right in.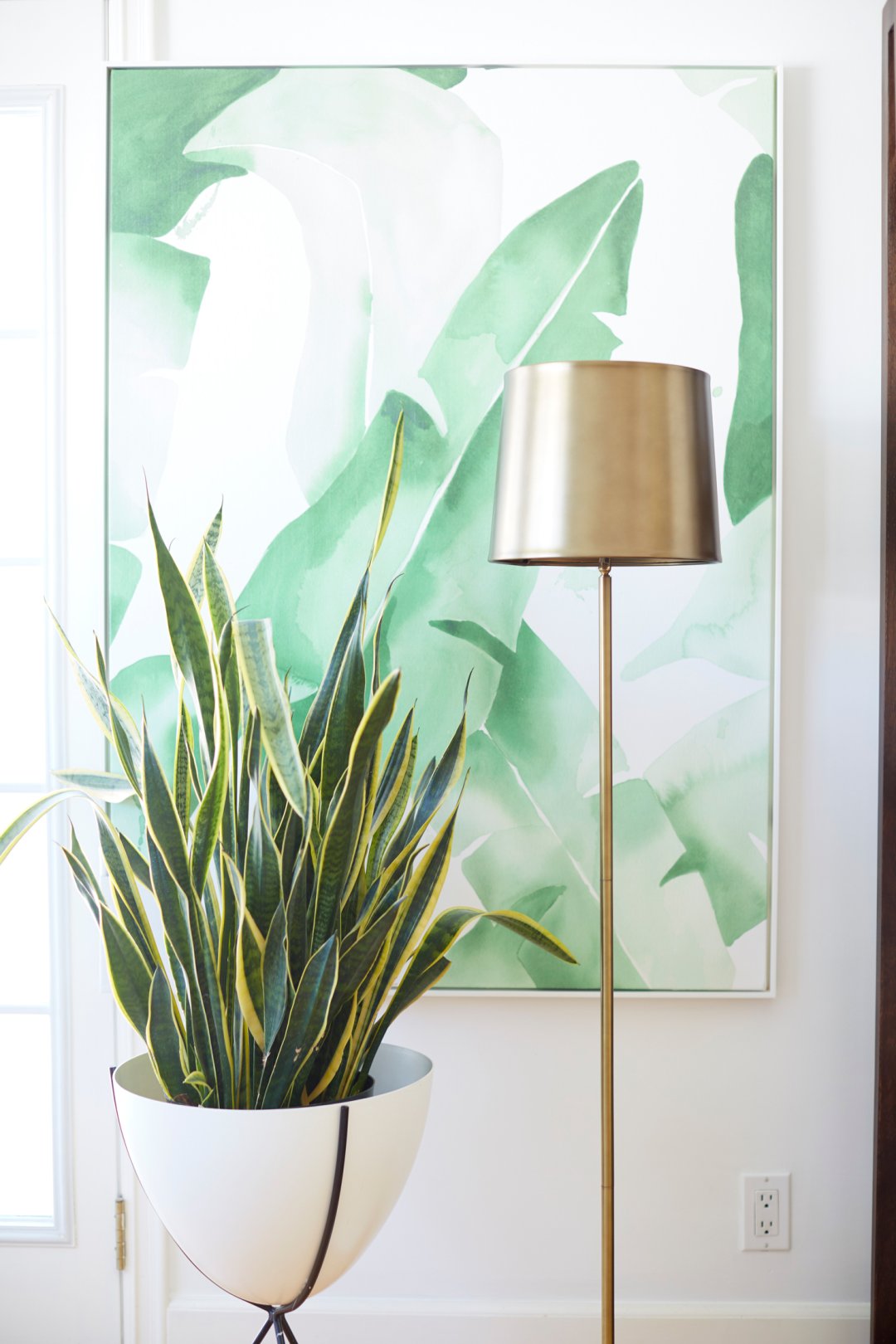 Adding a piece of large scale art that speaks to both of you to your Gift Registry is something that will always remind you of your wedding as you appreciate it at home for years to come. And it's safe to say that the Astor floor lamp with it's cool marble base gives a nod to midcentury style while feeling decidedly glam. We love that your Gift Registry can be such a fun way to merge your tastes together into a modern-glam home that reflects both of you as you start your married life together!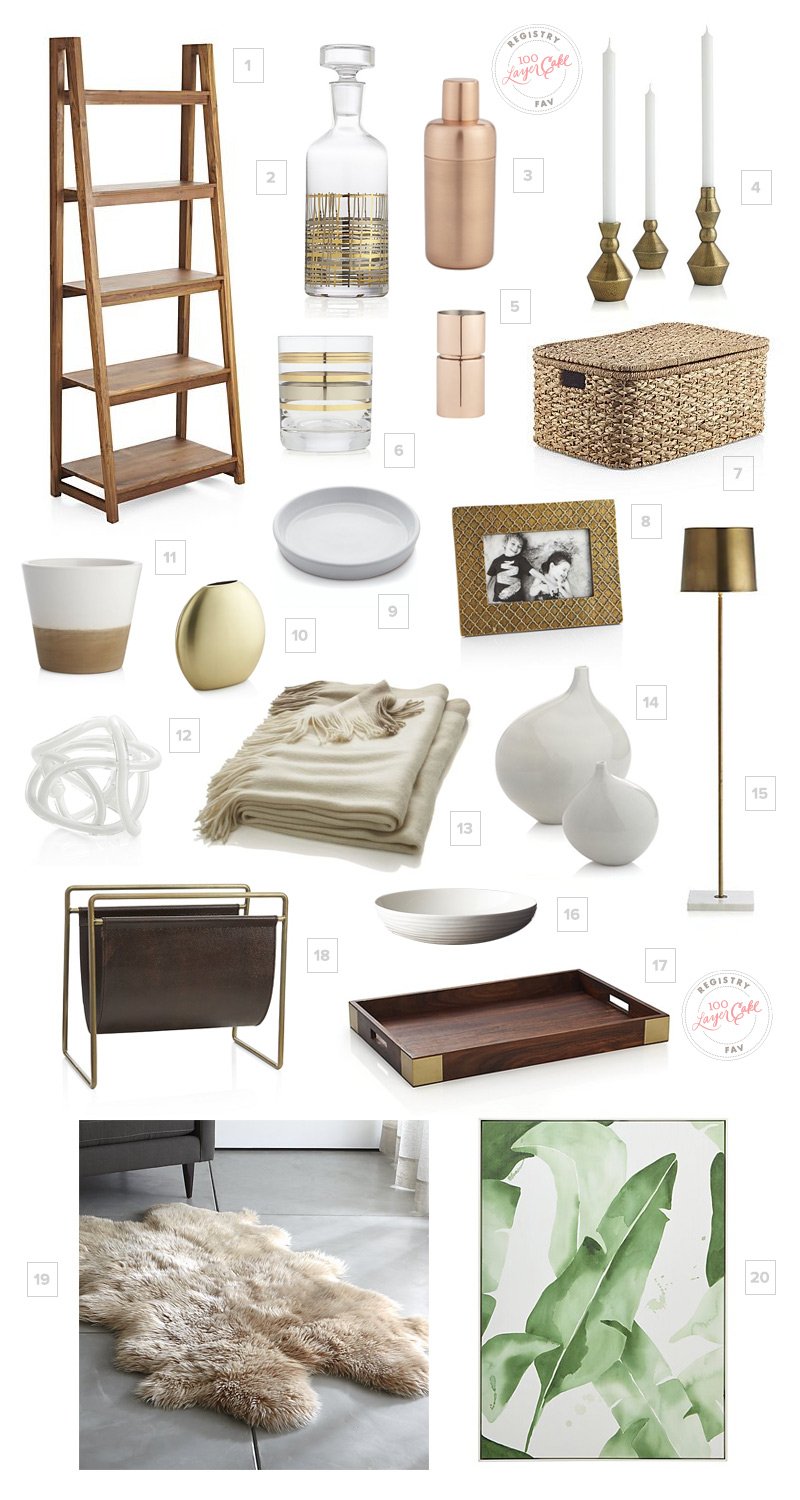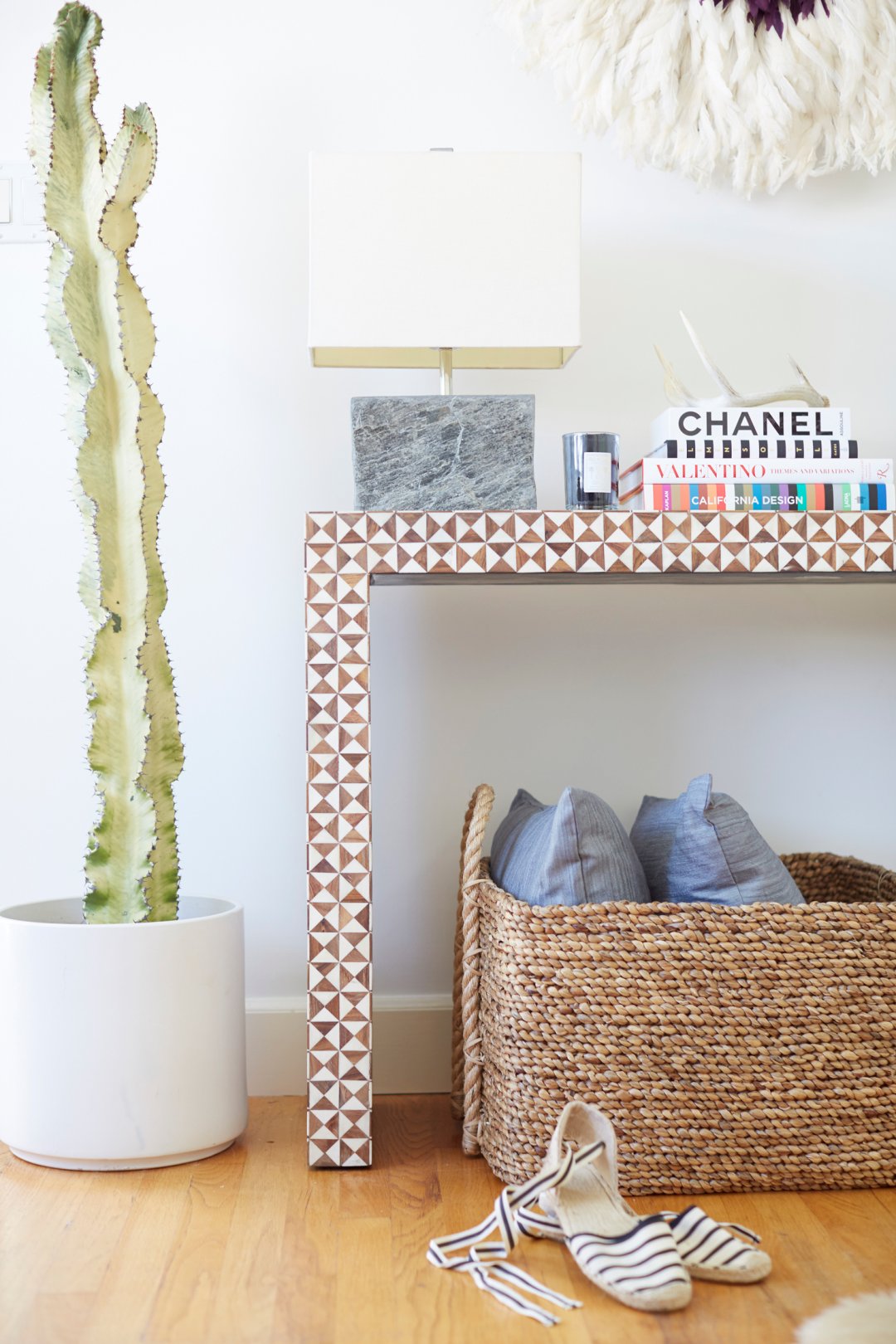 Ready for our second interior moment? Our industrial-eclectic couple and their gorgy console table are up on 100 Layer Cake today too, if you'd like to take a peek!
Photography: Zeke Ruelas | Styling: 100 Layer Cake