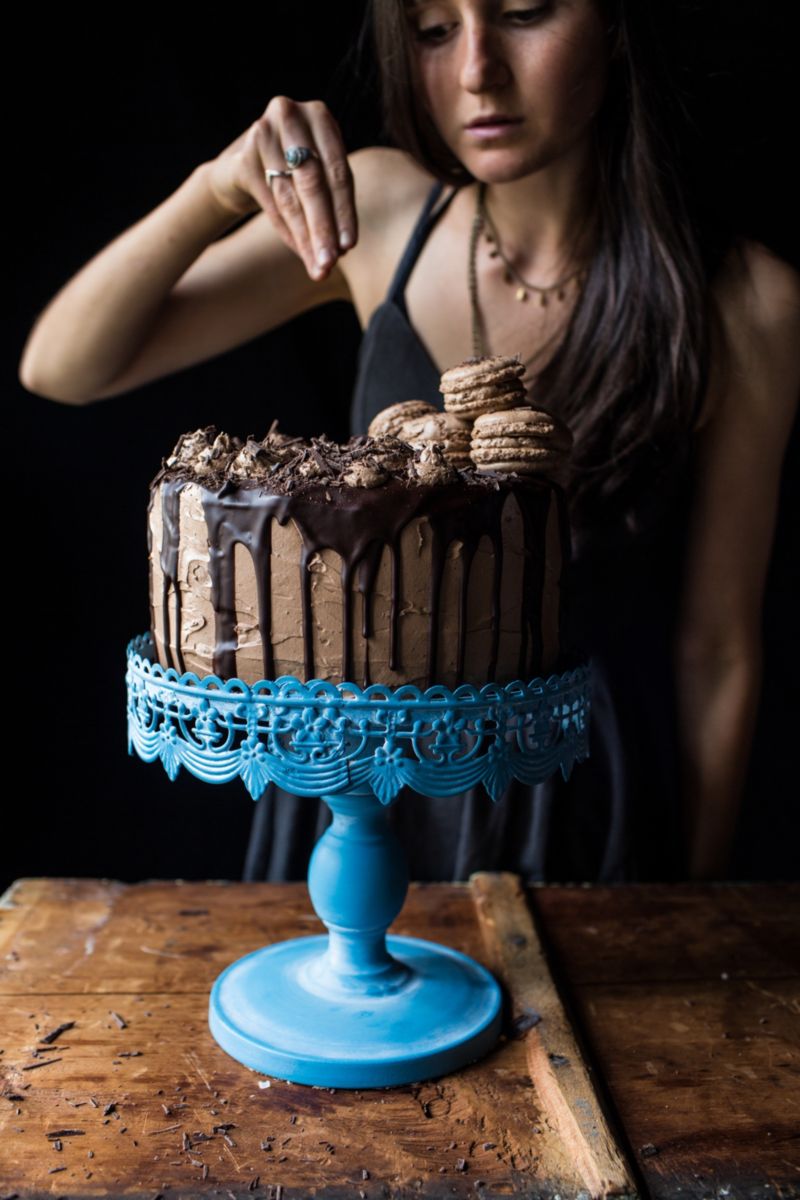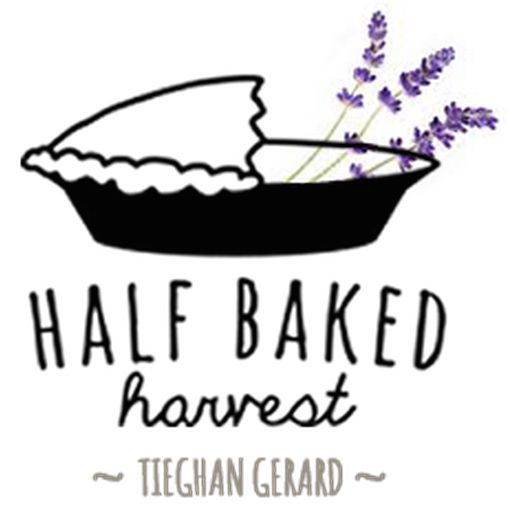 halfbakedharvest.com
Ever wondered what a food blogger's pantry looks like? We've partnered with Tieghan Gerard, founder of Half Baked Harvest, to get a sneak peek at how she creates her beautiful, delicious recipes and to help her get organized for the new year.
It seem that every year, once the holidays are over and January has blown in, I'm usually ready for a good New Year's clean. I've always loved to organize, but I cannot lie, when life gets busy my house tends to be a little unorganized. Anyone else there with me???
I am making it my goal this New Year…or at least this January, to get myself a little more organized, and I am starting things off with my pantry. Being a food blogger/stylist/photographer/cookbook author/recipe developer… I guess I really don't know what to call myself… but being someone who works with food almost everyday, I spend A LOT of time in my pantry.
My pantry acts as not only a place to store food, but also where I store all my food photography props. I even photograph my food in the pantry, so I am not kidding when I say that I spend a ton of time in there! Since 90 percent of my day is spent working in the pantry, I am beyond excited to reveal this fresh and clean look, all thanks to my newest Crate and Barrel goodies!! Follow along to learn some of my favorite pantry organization ideas.
Let's start with these pretty Crate and Barrel baskets. I knew first and foremost that I really wanted to clean up some of the clutter that was on the floor of my pantry. Therefore baskets made the most sense. I buy a lot of food in bulk; consequently a lot of that bulk went into the baskets. I just love the way the baskets cleaned up the space on the floor below my shelves. Plus, they make the room look so pretty!!
I also utilized the baskets to store all my linens that I use as props in my photos. The baskets were perfect for storing my nicer linens, aka the linens I use for photo purposes only. The baskets get the linens up off the floor and keep them dust free.
SIDE NOTE: My cat LOVES sleeping in the basket full of linens, it's become HIS spot while I work. ☺
Since I buy a lot of food in bulk, I like to store many of these items in glass jars. It keeps them tidy, fresh and on display so I know exactly what is in them. Also, how awesome are these giant jars filled with chocolate chips? YESSS!
---
TIP: Use it often? Buy in bulk!
---
I highly recommend buying foods you use often in bulk; it is so much more cost-effective and cuts down on grocery store runs. I do a lot of shopping where I buy things like flour, sugar, chips, nuts, chocolate chips, butter and olive oil. Then I store everything in my attractive glass jars. It's budget-friendly, convenient and pretty!
For any loose items that are just too small or unique to have their own jar, I simply leave them in their bags and store them in cute bins labeled by food type. For example, my GRAINS bin has things like open bags of pasta, quinoa, bulgur and barley. The bins really help to keep those little loose items from getting lost on my shelves.
---
TIP: Measure before buying.
---
When looking for baskets, make sure you measure the height of your shelves. You want to make sure you are buying baskets that will easily slide into your shelves.
OKAY and now, let's talk a little about my props/dishes. I have a lot of them!
So much so that I can't fit them all onto my shelves and they have now overflowed onto a wire rack. I know, I know, too much stuff – but I use it all!!
The dishes all stay on the shelves, but my silverware I like to keep in dresser drawers. My dresser has sixteen different cubbies, so I have my silverware separated by type, color and size. This makes my life so much easier. Before this dresser, I had everything all in one drawer, which made finding things a nightmare. For the pieces that do not fit in the drawers, I use drawer bins on the shelves to keep everything neat and organized. These work especially well for my longer serving pieces and knives. Oh, and I also use these drawer bins for all my food photography "tools".
---
TIP: Don't forget the flowers!
---
To brighten things up in the pantry and keep me feeling inspired, I love having fresh flowers in my workspace. It really makes things feel light, bright and happy!
Last up in organization tools, my French Marble Island. It's my favorite piece of furniture in my pantry; I use this piece for everything! When I am unloading groceries, this is where they all get piled. When I am photographing a recipe, this is where my computer and camera equipment go. Plus, the rack below is great for holding the rest of the general mess that goes along with photographing a recipe.
Occasionally, I'll even use this table as my shooting surface. It's really such a multi-functional piece for me, and um, it's beautiful too!
---
TIP: Make a place to jot down ideas.
---
I also love having a big chalkboard in my pantry. This is where I jot down my daily to-do list, grocery list and any random thoughts or ideas.
And there you have it! That's the quick tour of my pantry/workspace. Next up, the small little space between the kitchen and pantry where I store all my surfaces. Honestly though, I really need a whole extra room for all of them… maybe a whole new barn – does Crate and Barrel sell those?
Happy January everyone, I hope my pantry organization ideas have inspired you to do a little New Year's organizing for yourself!
Pantry is done. What's next? Check out this post from Making It Lovely on getting your entryway organized.