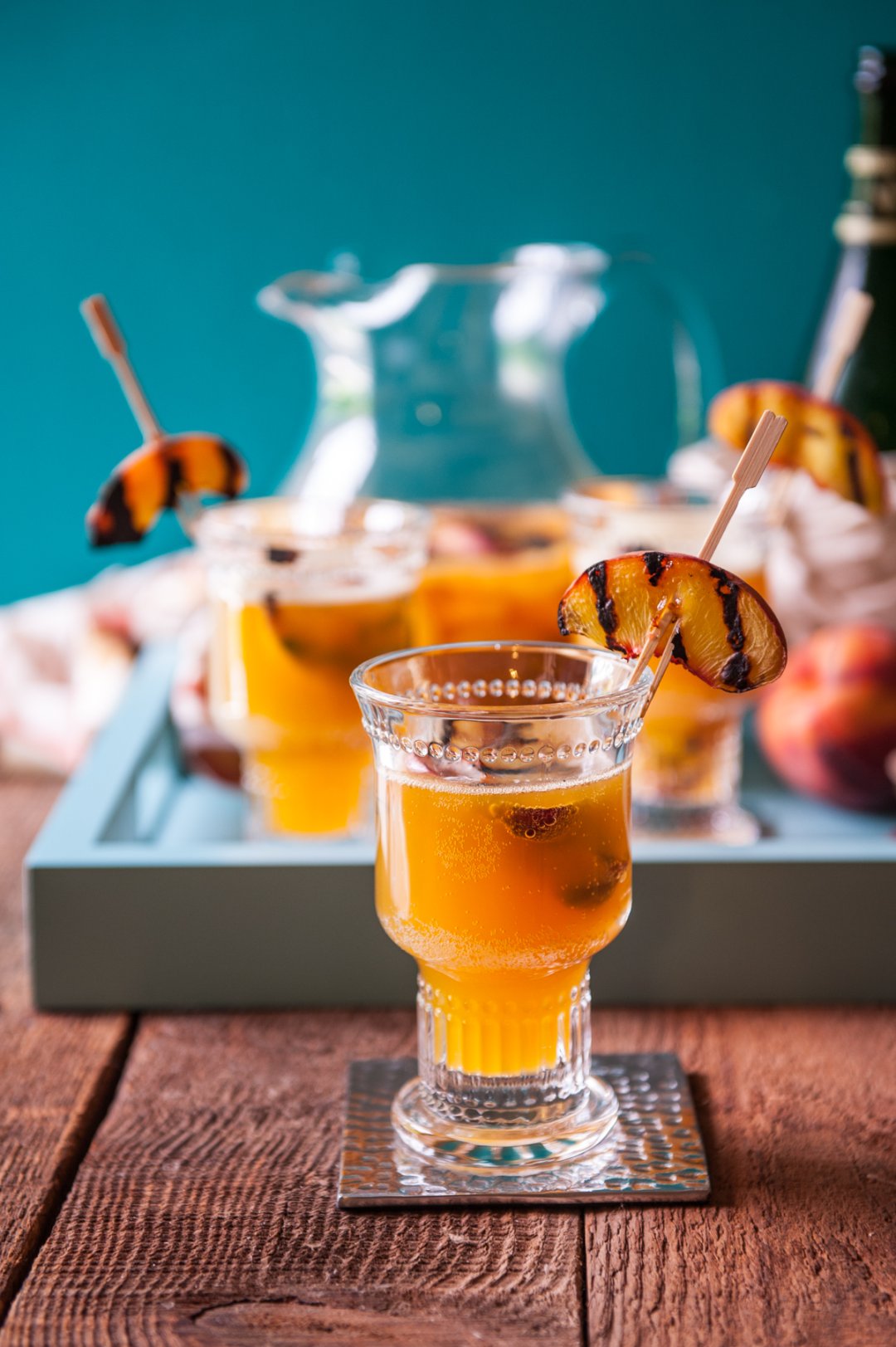 thebeeroness.com
Love sangria in the summer? This recipe from Jackie Dodd, founder of the Beeroness, using grilled peaches and a Belgian Tripel is delicious to drink and gorgeous to pour.
Sure, you've grilled a lot of things. You may have even grilled fruit before. But have you grilled your cocktails? Well, you should. A grilled pineapple mojito? A grilled watermelon margarita? Grilled strawberry daiquiri?! It's endless. But the most grill-able fruit of all is the peach.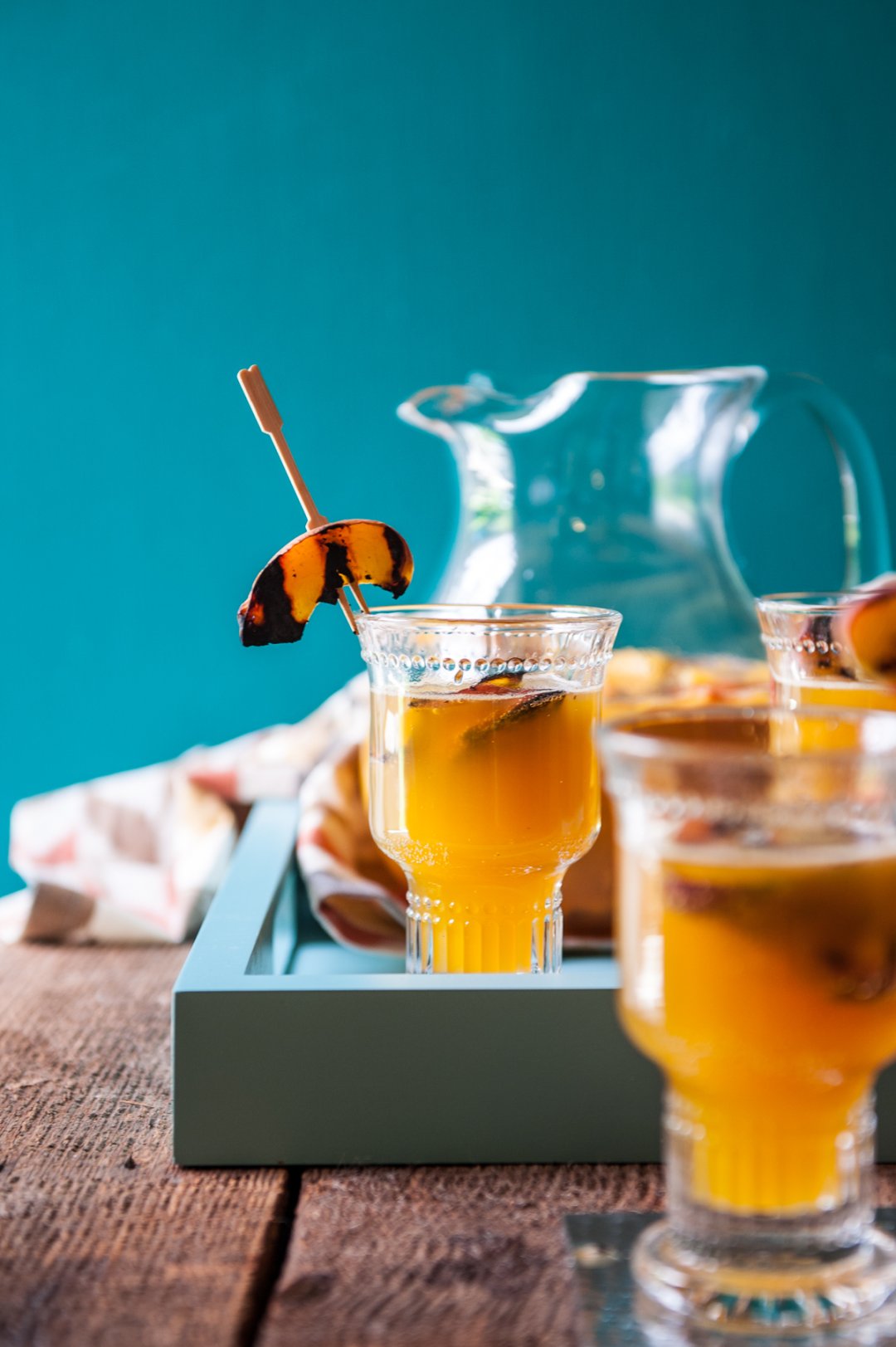 With a beautiful sweetness that's enhanced by the smoky char of the heated grates, grilled peaches have a multitude of uses. Warm slices over some vanilla ice cream, on a BBQ chicken pizza, or even in a cocktail. Which brings us to this sangria.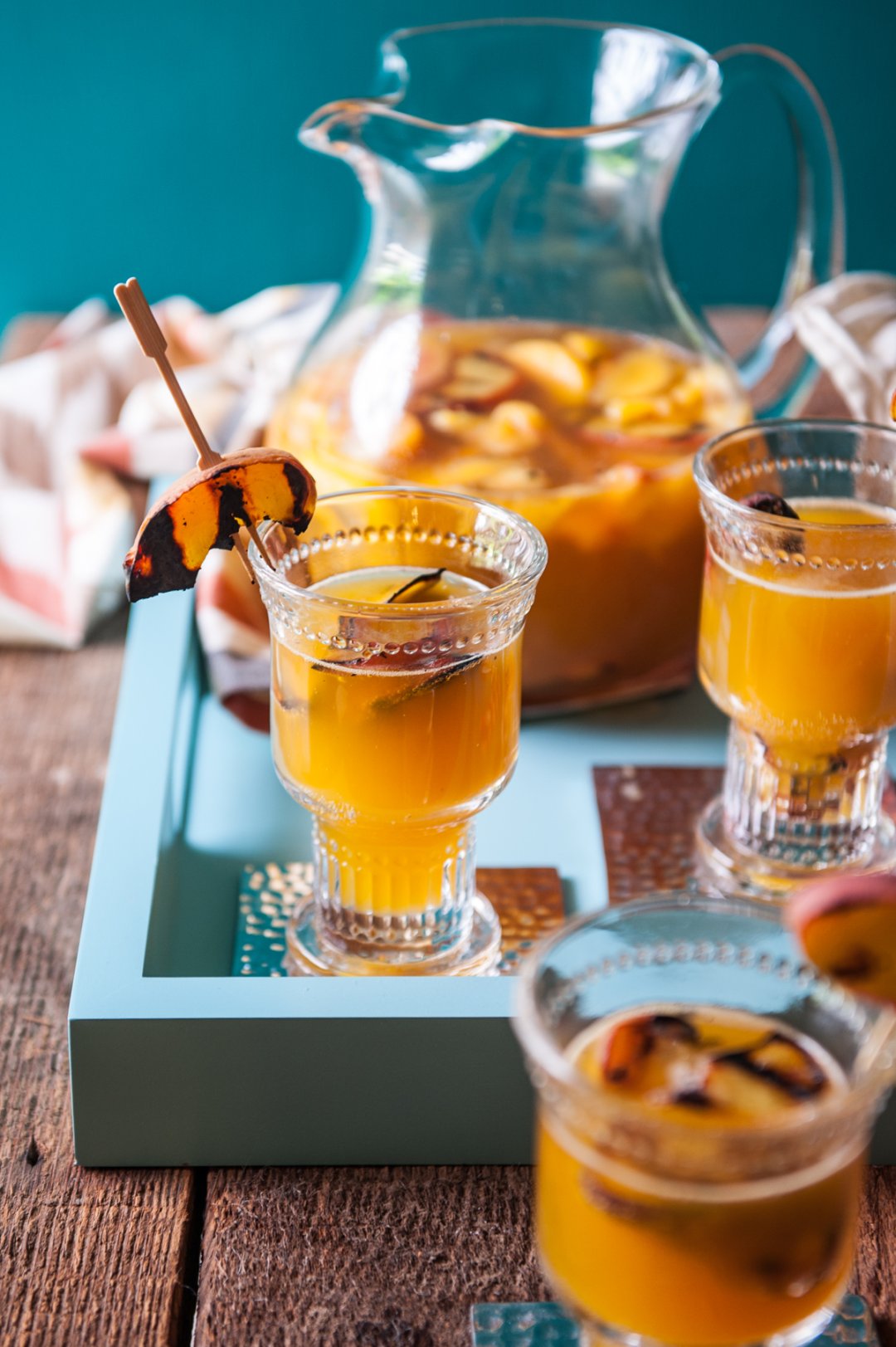 Since I've already broken the rules by grilling your fruit I decided to take it up a notch and break the "wine only" rule of sangria. I've added a Belgian Tripel, which takes the place of both the white wine and a sparkling soda. The beer has a higher-than-average ABV, low hop bitterness and nice malty sweetness that isn't over powering. It'll also go well with the grilled-peaches-and-ice-cream dessert you just decided to make.
Grilled Peach Beer Sangria Recipe
Yield: 4 servings
Ingredients:
2 firm but ripe peaches, sliced
¼ cup golden rum
2 tablespoons brown sugar
2 tablespoons fresh lemon juice (about 1 large lemon)
1 1/3 cups peach nectar or peach juice
22 oz Belgian Tripel Beer
2 cups sliced frozen peaches
Instructions:
Preheat the grill to medium high. Grill the peaches on each side until grill marks appear, about 5 minutes. Remove from grill and refrigerate until chilled (can be done 24 hours in advance).
Add the rum, brown sugar, and lemon juice to a serving pitcher. Stir until brown sugar has dissolved. Add the remaining ingredients along with the grilled peaches. Serve immediately.
*The frozen peaches will keep the sangria cold without watering it down.
Want another sangria recipe to try? Check out this Spiced Pear Sangria.