A truly smashing pear-and-brandy cocktail
By: Tasting Table for Crate and Barrel
Brandy and pears play together beautifully, as in this seasonal smash—so named because the citrus is "smashed" to release its fragrant juices. Select a good-quality Cognac or other brandy you'd enjoy sipping neat, because it will shine through in the finished cocktail.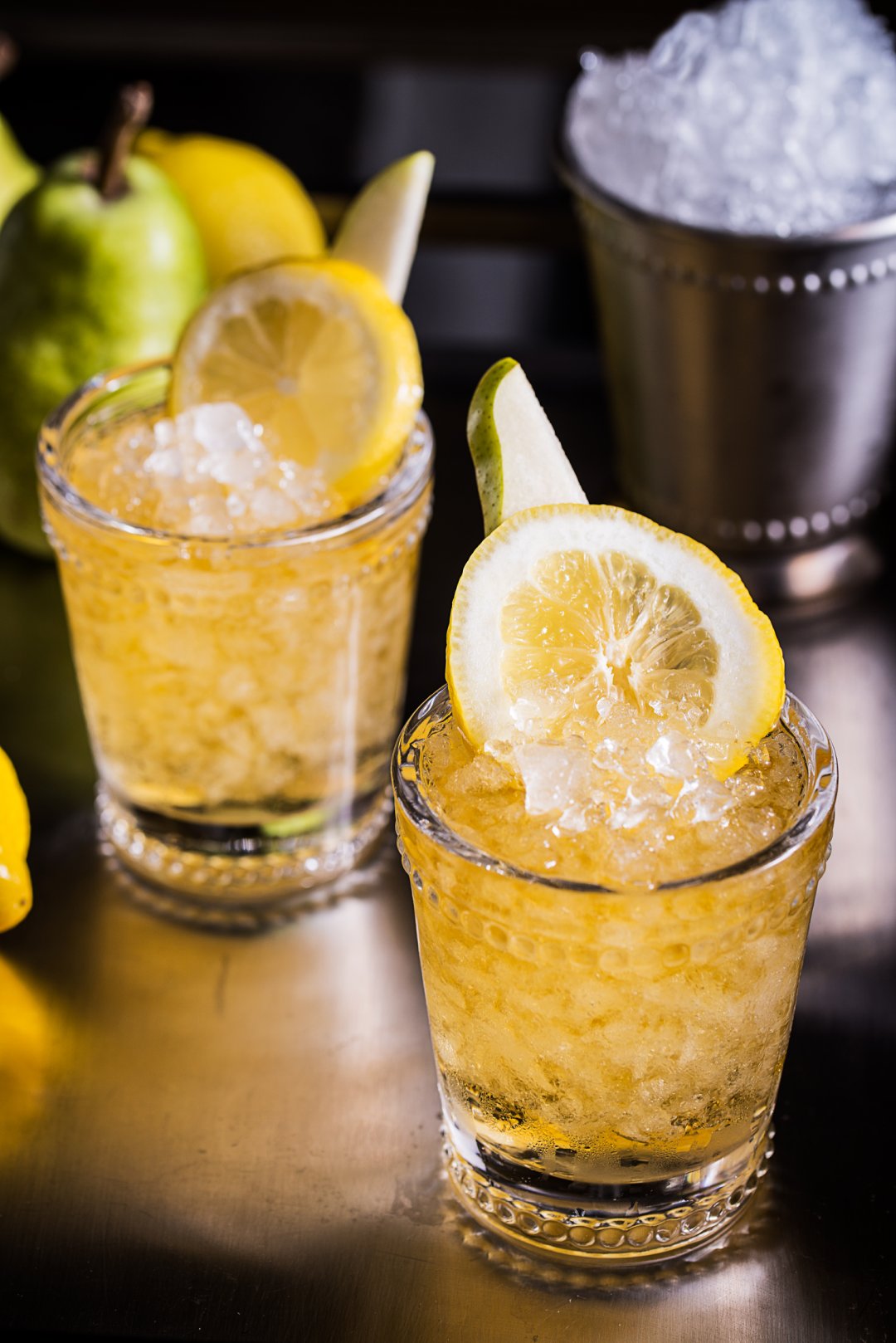 Autumn Smash Cocktail Recipe
Recipe from the Tasting Table Test Kitchen for Crate and Barrel
Recipe Yield: 1 cocktail
Total Time: 5 minutes
3 lemon slices, each about ¼ inch thick
2 ounces Cognac
1 ounce pear liqueur
1 ounce soda water
Slices of fresh pear and lemon, for garnish
Directions
In a cocktail shaker, muddle the lemon slices to release the juice. Add the brandy, pear liqueur and ice. Shake well, and strain into a rocks glass half-filled with ice. Top with soda water and garnish with alternating slices of fresh pear and lemon tucked between the ice and the glass.
Learn about the tools you need to make this smash.