Go ahead, invite people over. Our ready-to-host soirées are wow-worthy and delicious—and easy to pull off, we promise. Read on for recipes, chef's tips, ta-da presentation trickts and shortcuts. Who's going to have fun at this party? You.

crateandbarrel.com
Pintxos + Tapas
It's a given: food is always more fun on a stick. And that makes Pintxos—meant to be eaten as a single bite while hanging out with friends and family—the perfect party food. You can prep this entire menu ahead of time, assemble it the day of the party and simply arrange it at room temp on earthy wood, marble and ceramic platters, boards and bowls. It'll make for a fresh, novel presentation, and you'll be completely hassle-free to enjoy the party with your guests.
Bring on the fizz.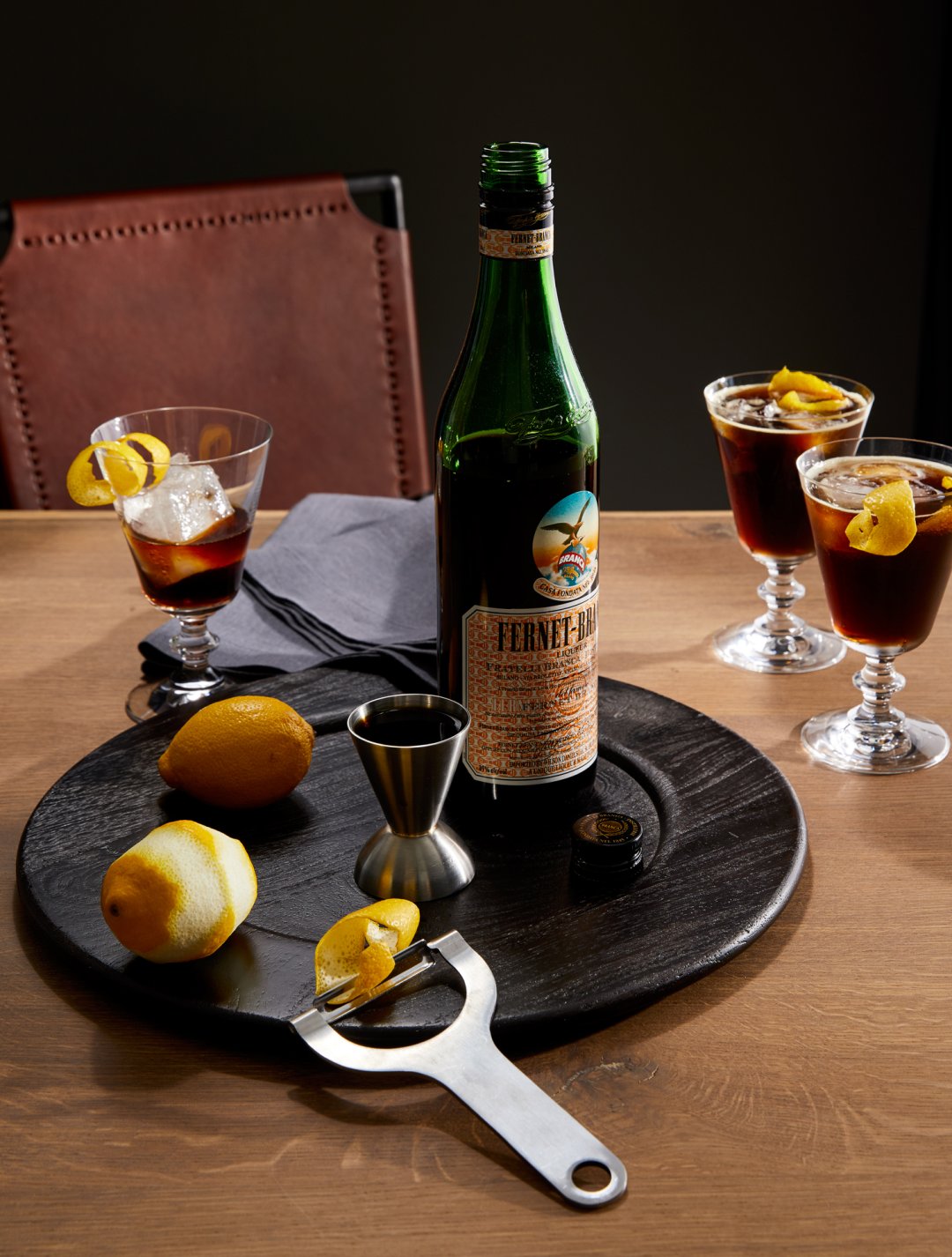 Fernet Branca and Cola
This light, drinkable cocktail goes down easy with large meals. One of the most popular drinks in Latin culture, it's actually known as a digestive. Get the recipe.
Party Tip: Round out your cocktail offering with beer and wine options. We love Spanish cider and medium-bodied reds and whites to help cleanse the palate between bites. A traditional pairing at tapas bars in the Basque country, Spanish cider is poured from a height into a lowered glass to aerate the liquid. Talk about drama–just one mouthful is poured at a time, since the cider tastes best with the light bubbles it gains from the aeration. Plan for 1.5 drinks per person per hour.
Dream up your pintxos.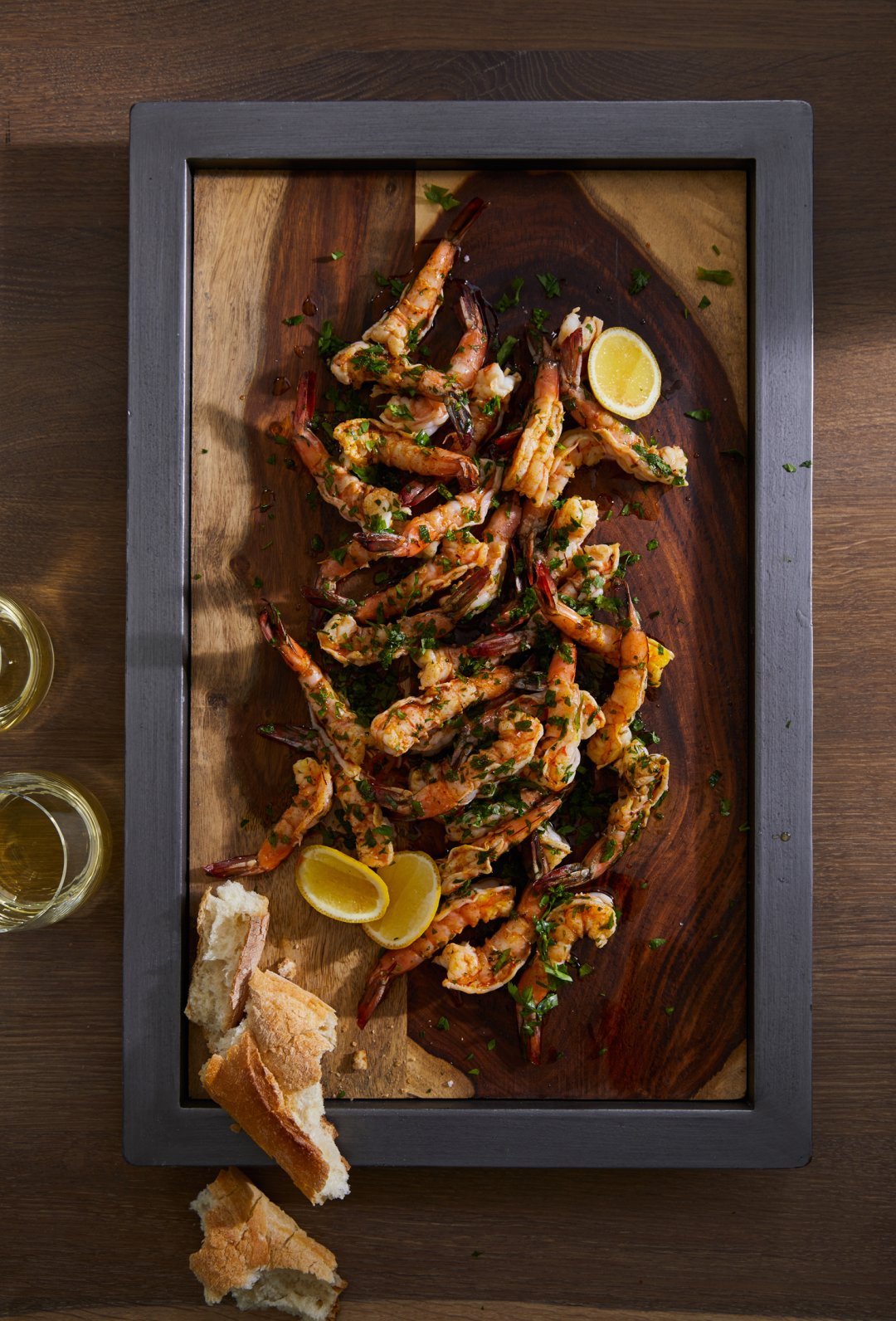 A pintxos and tapas party is your chance to get creative. Start with our pintxos recipe ideas, then put on your chef's toque and create your own. What's in season? What Spanish ingredients do you love? Can they be skewered? Sounds like a winner.
Party Tip: Rather than using dining tables, place serving dishes on a bar or high credenza to literally "elevate" service for ease of grazing. Serve drinks alongside pintxos to blur the line between dining and drinking.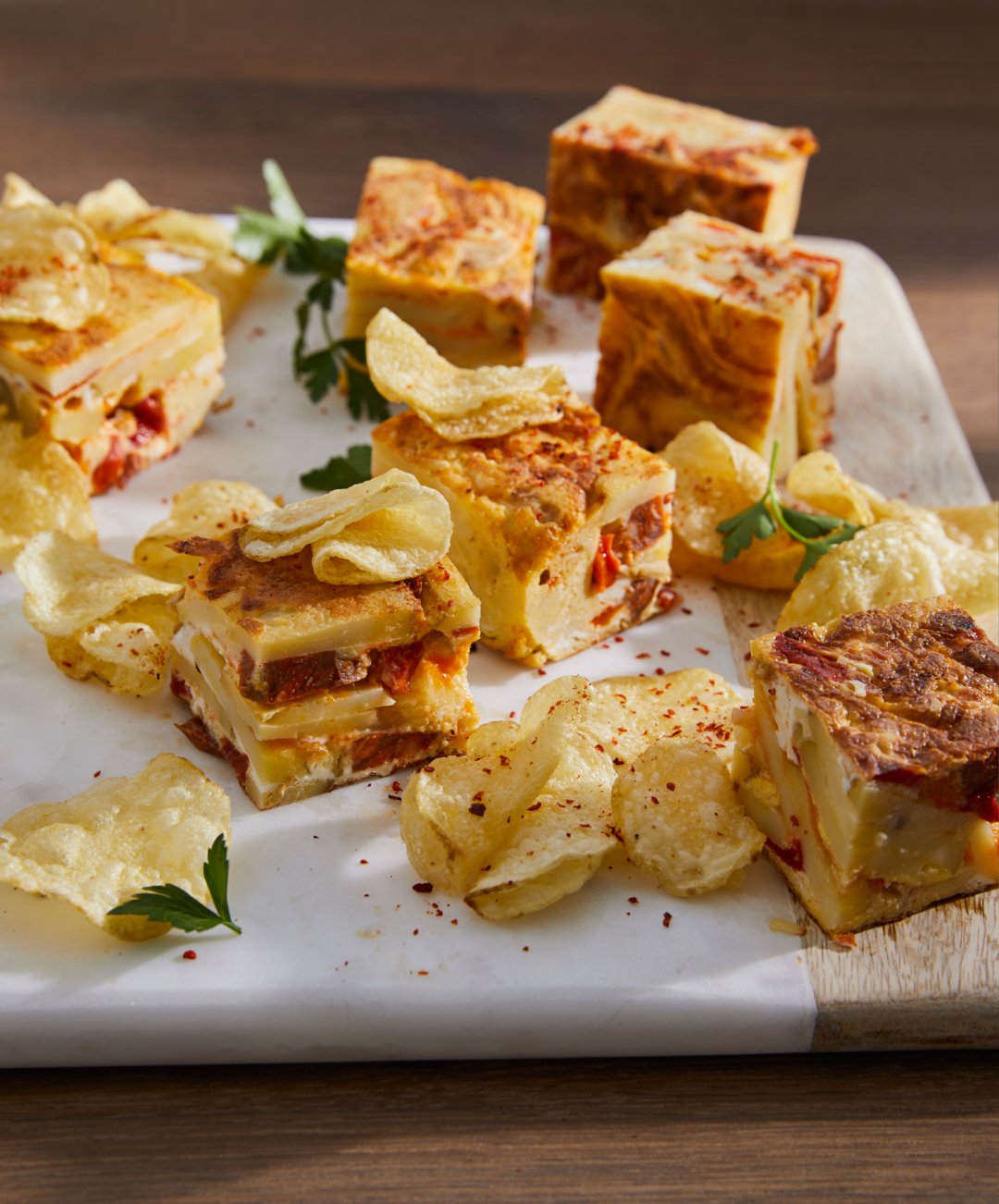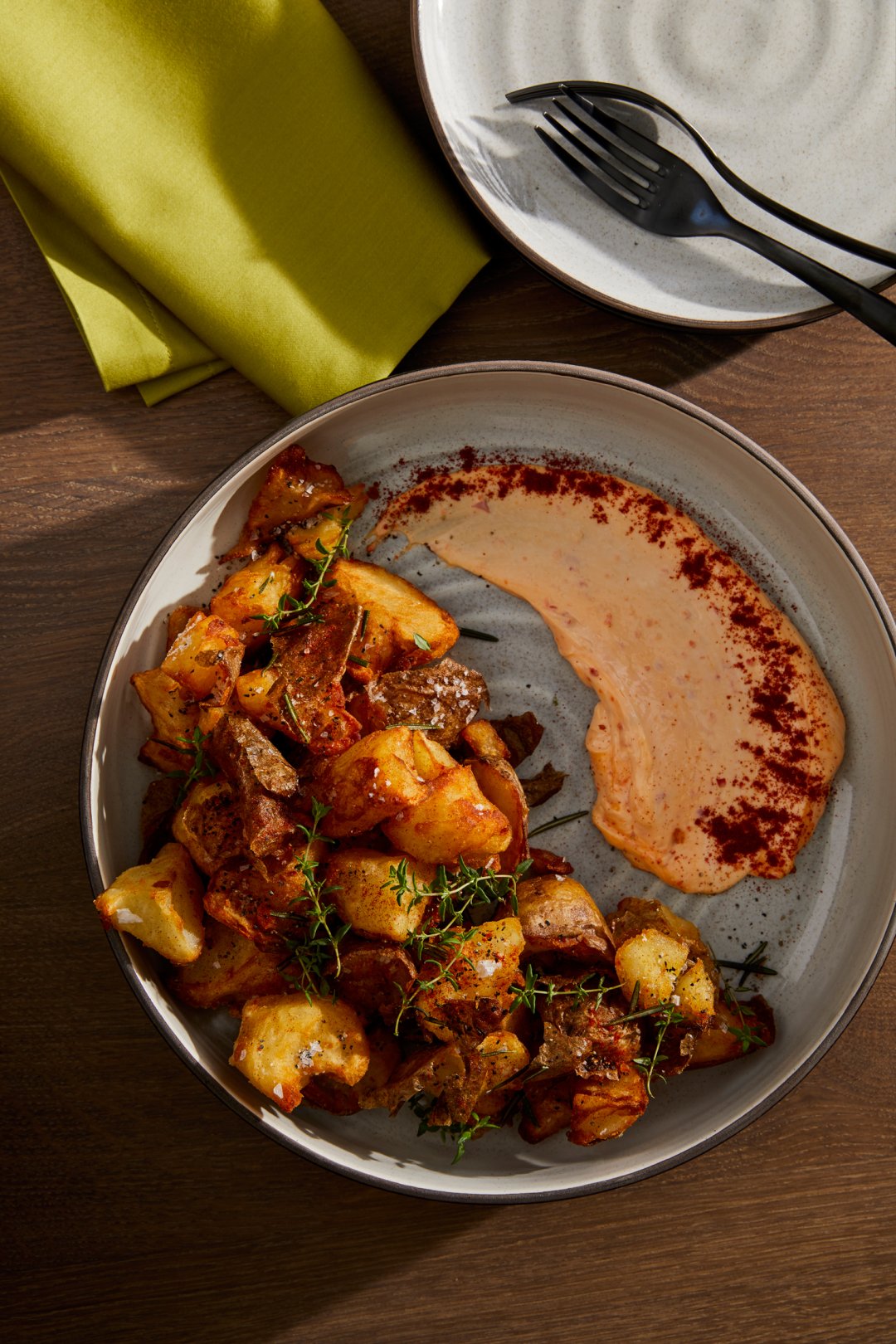 Chef's Tip: Take the idea of pintxos and translate it into a menu served course by course at a seated dinner. You can individually plate the food for your guests or use large platters to pass around family-style.
Arrange, present, post.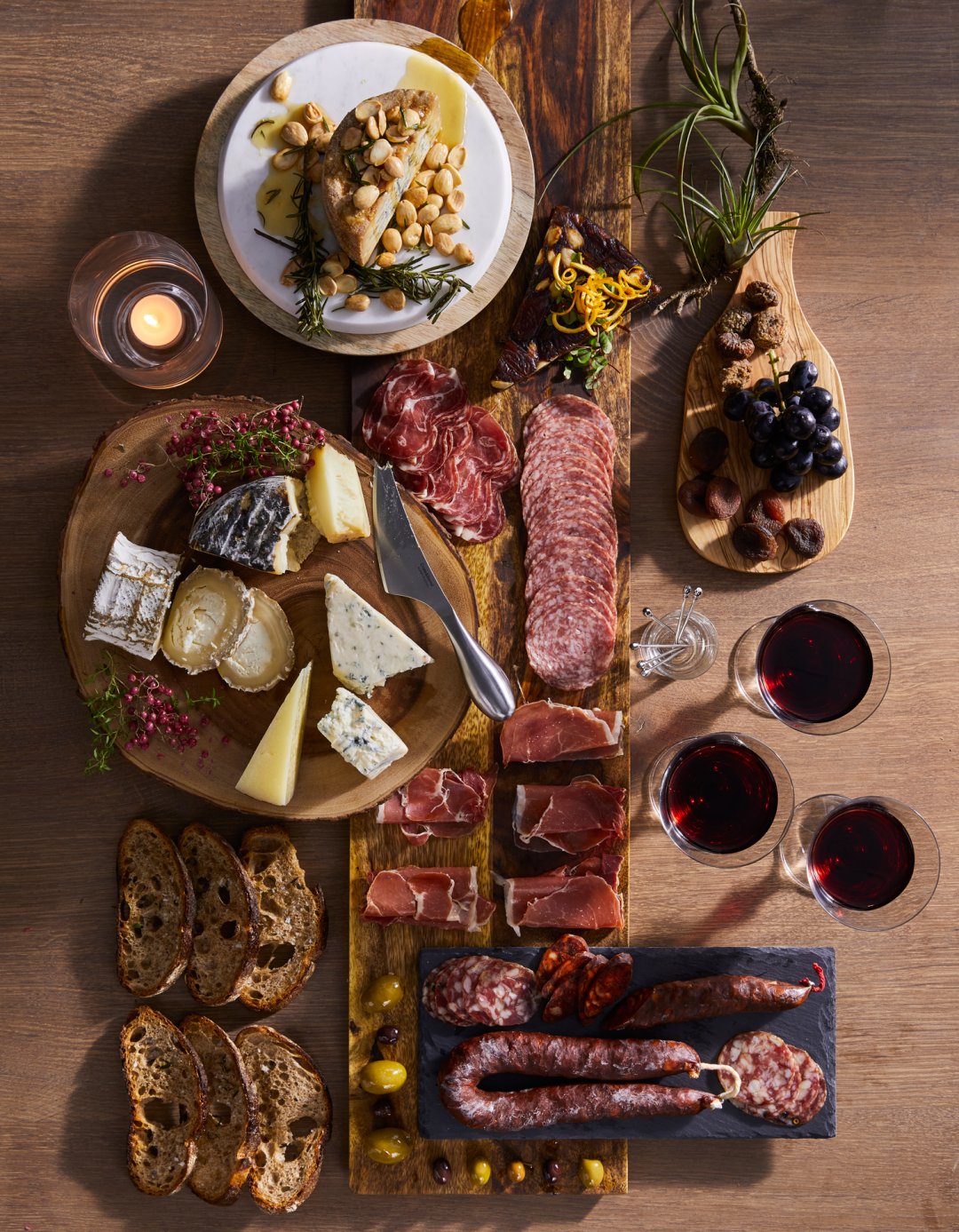 A great charcuterie board can add a lot of presence to your menu with very little effort. When you're choosing ingredients at your local market, chat up the people at the deli and cheese counter. What's fresh, new, seasonal, fun? Ask them to help you put together a selection that will both satisfy and surprise your guests' tastebuds.
Chef's Tip: Don't feel like you need to buy large amounts of everything. Fewer star ingredients can be made to look abundant by spreading them around the board and organizing them in pairs with less expensive accoutrement.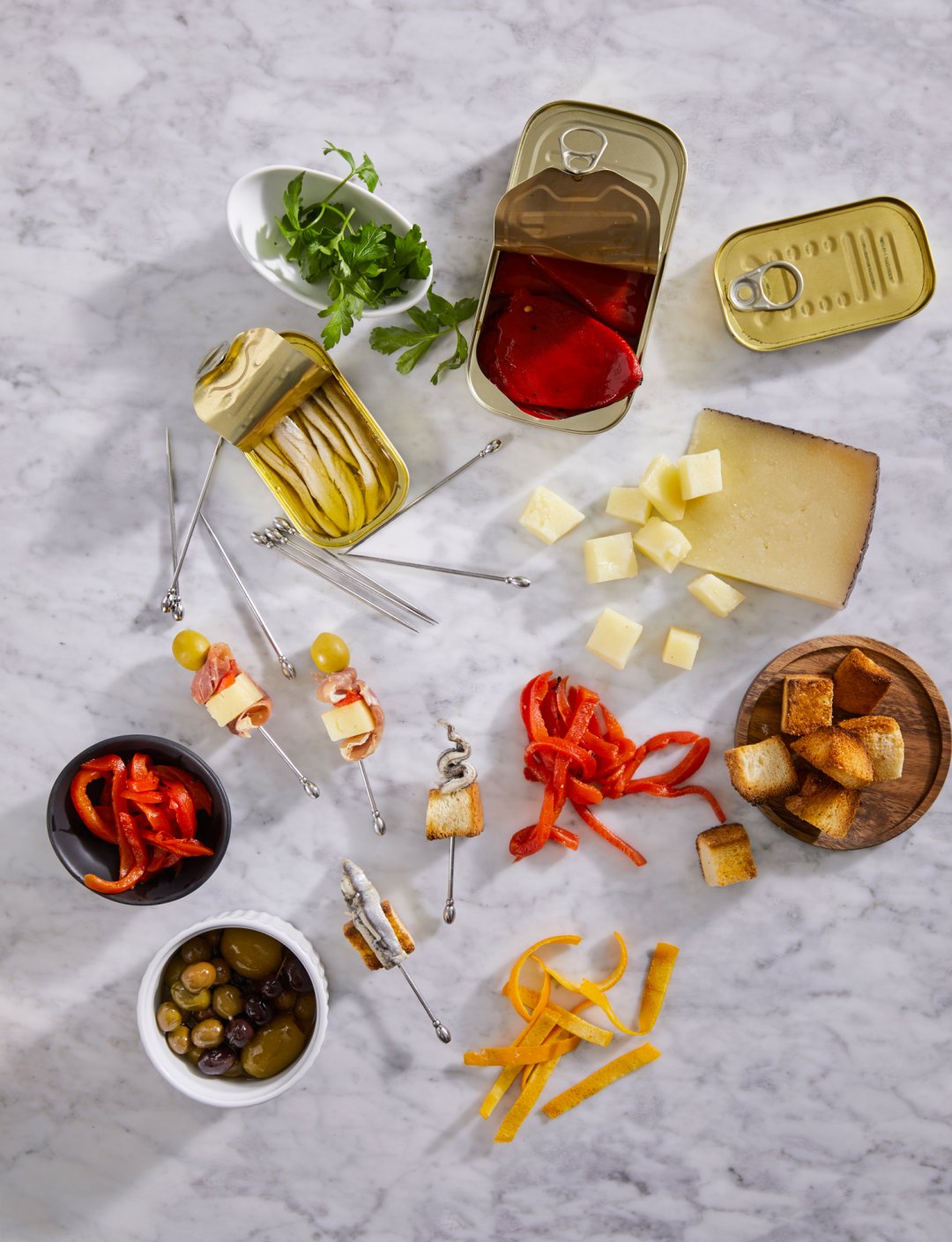 Party Tip: Allow meats and cheeses to sit at room temperature for at least two hours before guests arrive to bring out their full flavors.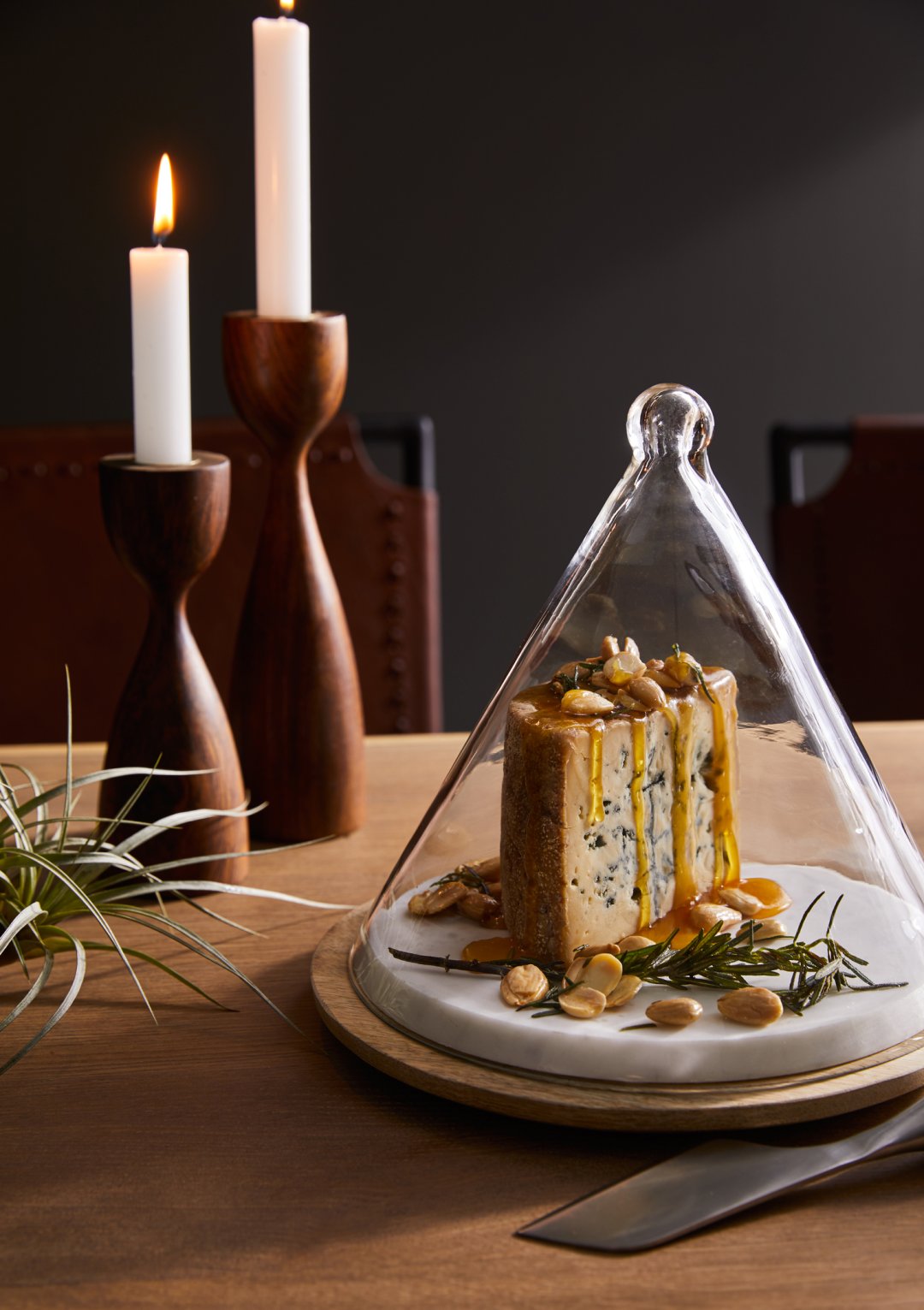 Suggested meat and cheese board ingredients:
Chorizo
Prosciutto
Serrano ham, sliced
Manchego
Dried apricots
Grapes
Manzanilla olives
Marcona almonds with fried rosemary
Assorted crackers or sliced bread
Plan 4-6 ounces of meat and cheese per person.
Finish it off with flan.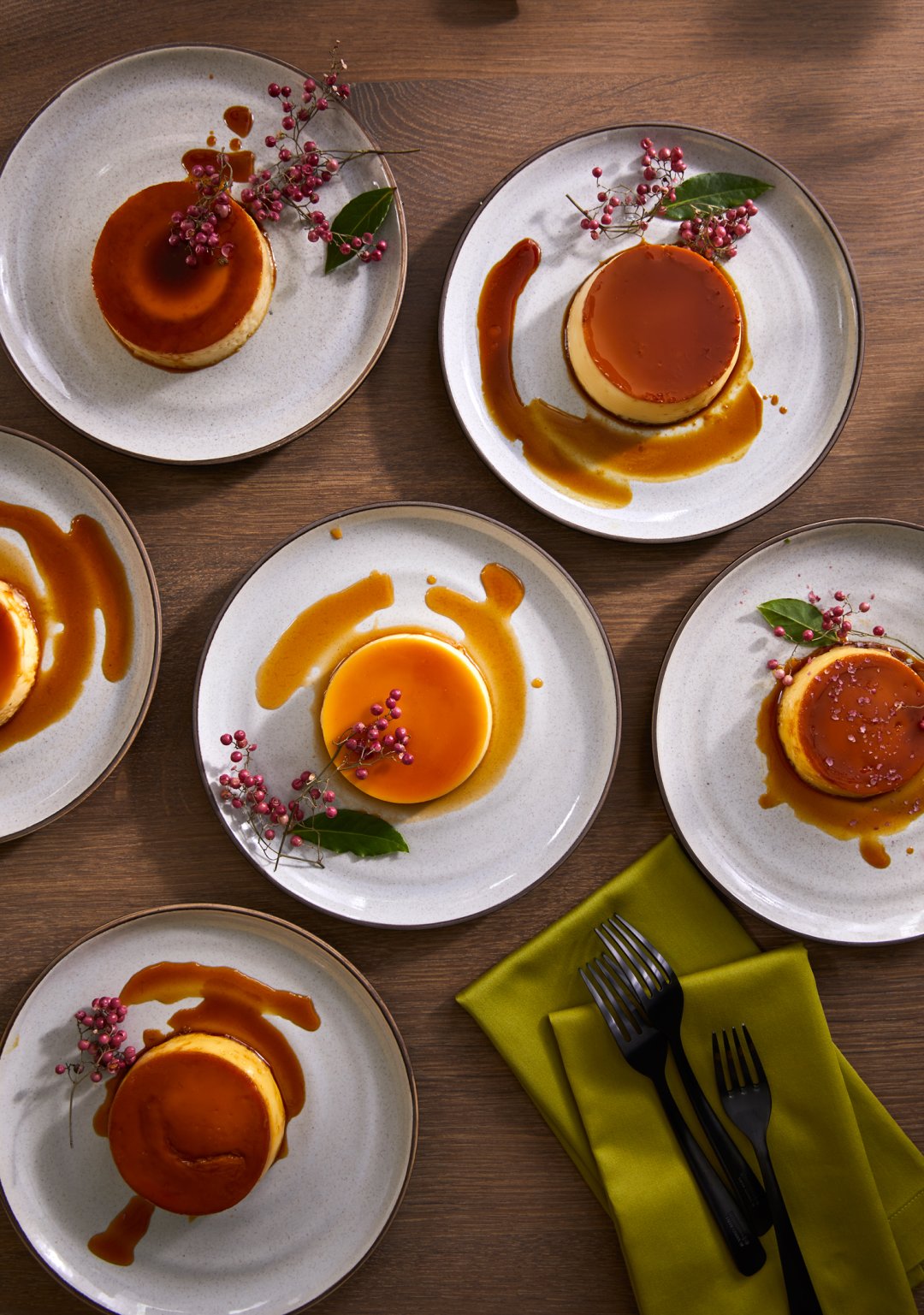 Luscious and dense, traditional flan–with a duo of unexpected spice combinations–brings this menu to a smooth close with soothing bay leaf and pops of pink peppercorn. Get the recipe.
Find more CrateParty menus in the entertaining section of our blog, plus find everything you need to host on crateandbarrel.com.