How to Welcome Summer to your Porch
Warmer days have us wanting to move entertaining outdoors, which means it's time to give that weathered porch a makeover. We partnered with Sarah and Harper Hollingshead of Our Vintage Farmhouse to show you how it's done.
Spring has finally sprung at the farmhouse! The sun in shining, the flowers are blooming, and back porch brunch hangouts are on the menu. We love easy living and just enjoying life together in the country, so what better way to ring in spring than with decorating our back porch?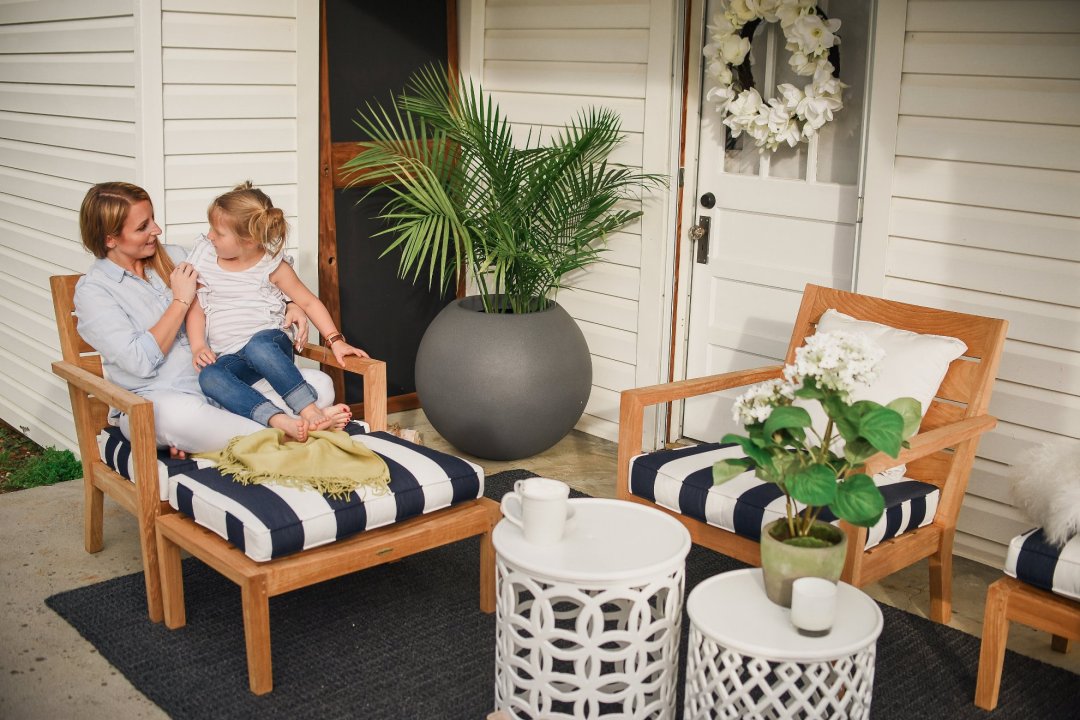 Yes, after living here for over a year, we are finally decorating our back porch. I love starting new because the possibilities are endless.
For starters, let's talk furniture! There are so many incredible pieces and looks in Crate and Barrel's outdoor line. I wanted something light, so I can easily move it around as needed. I adore these Regatta Lounge Chairs and Ottomans so much that I jumped out of my comfort zone with the stripes. The pattern screams summer fun, and I am here for the party!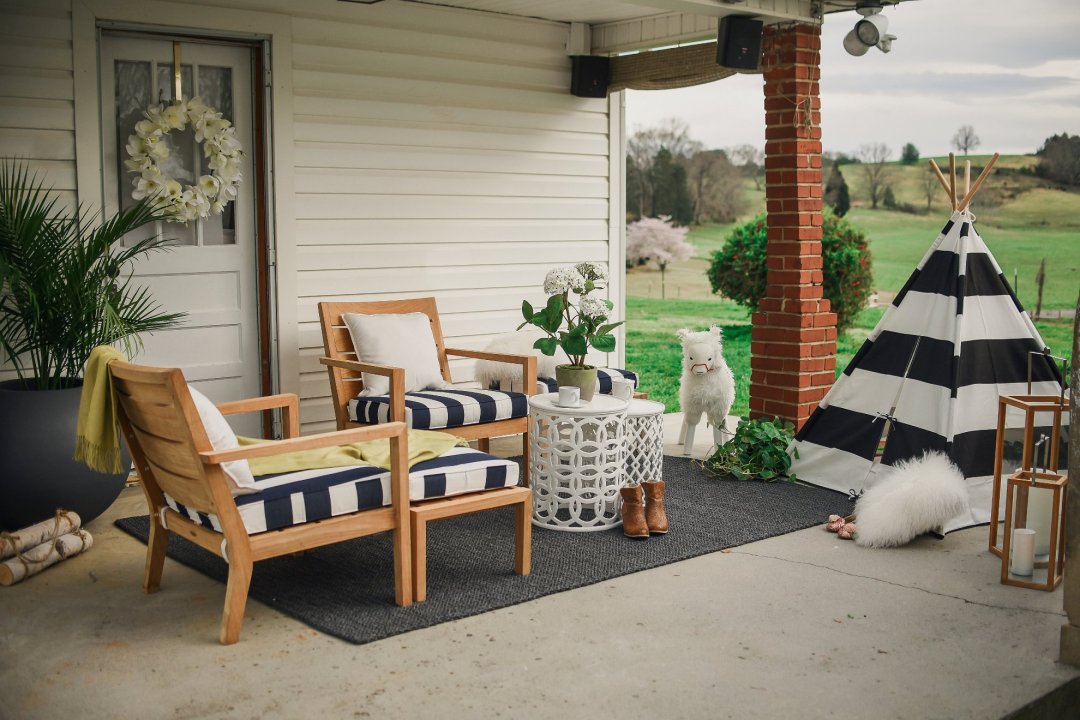 We also added the Salome Charcoal Grey Indoor/Outdoor Rug, which has a soft, braided texture that is all together beautiful. Durability is key here, because you want a nice sturdy outdoor rug (a.k.a. not flopping with the wind)! It ties everything together nicely.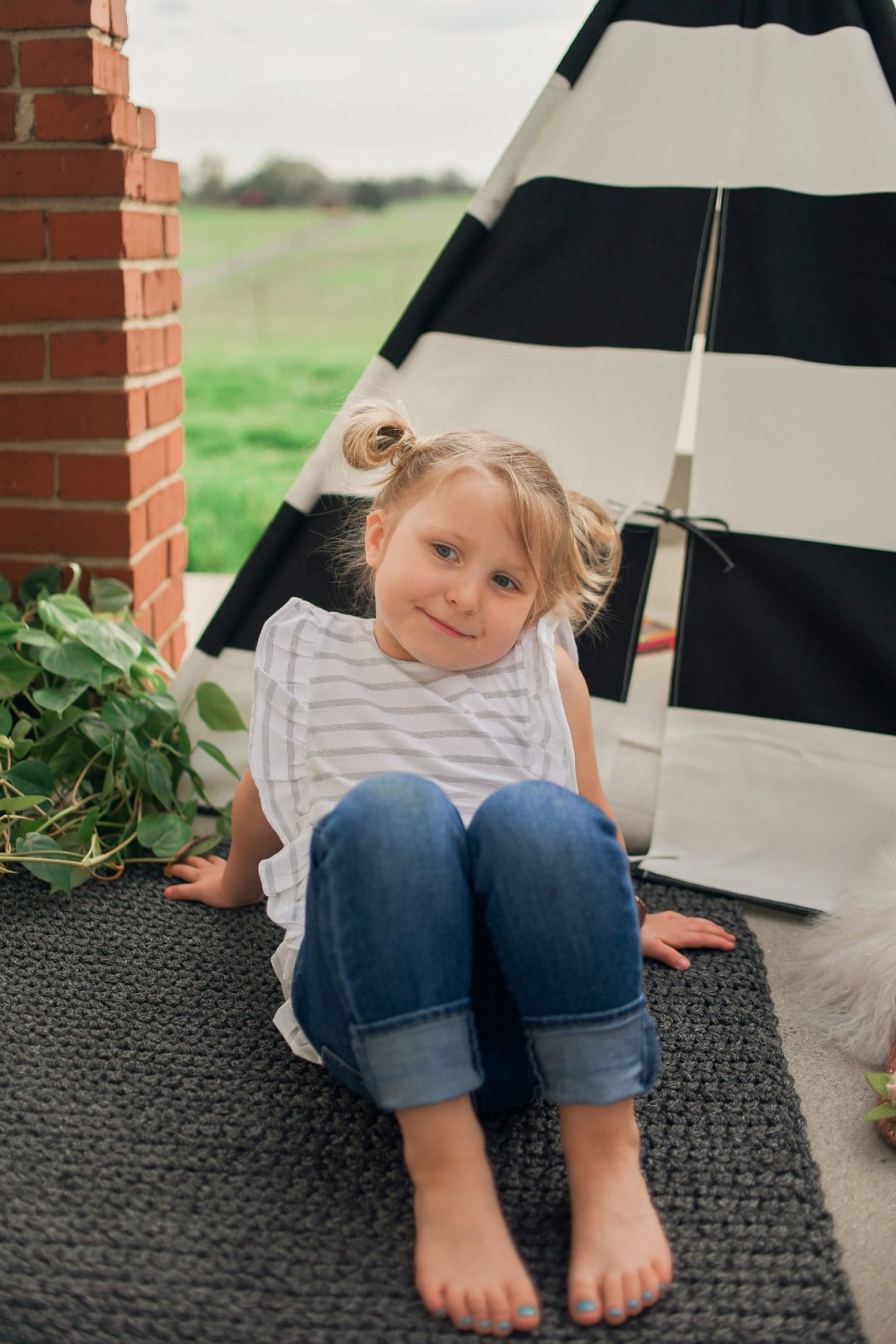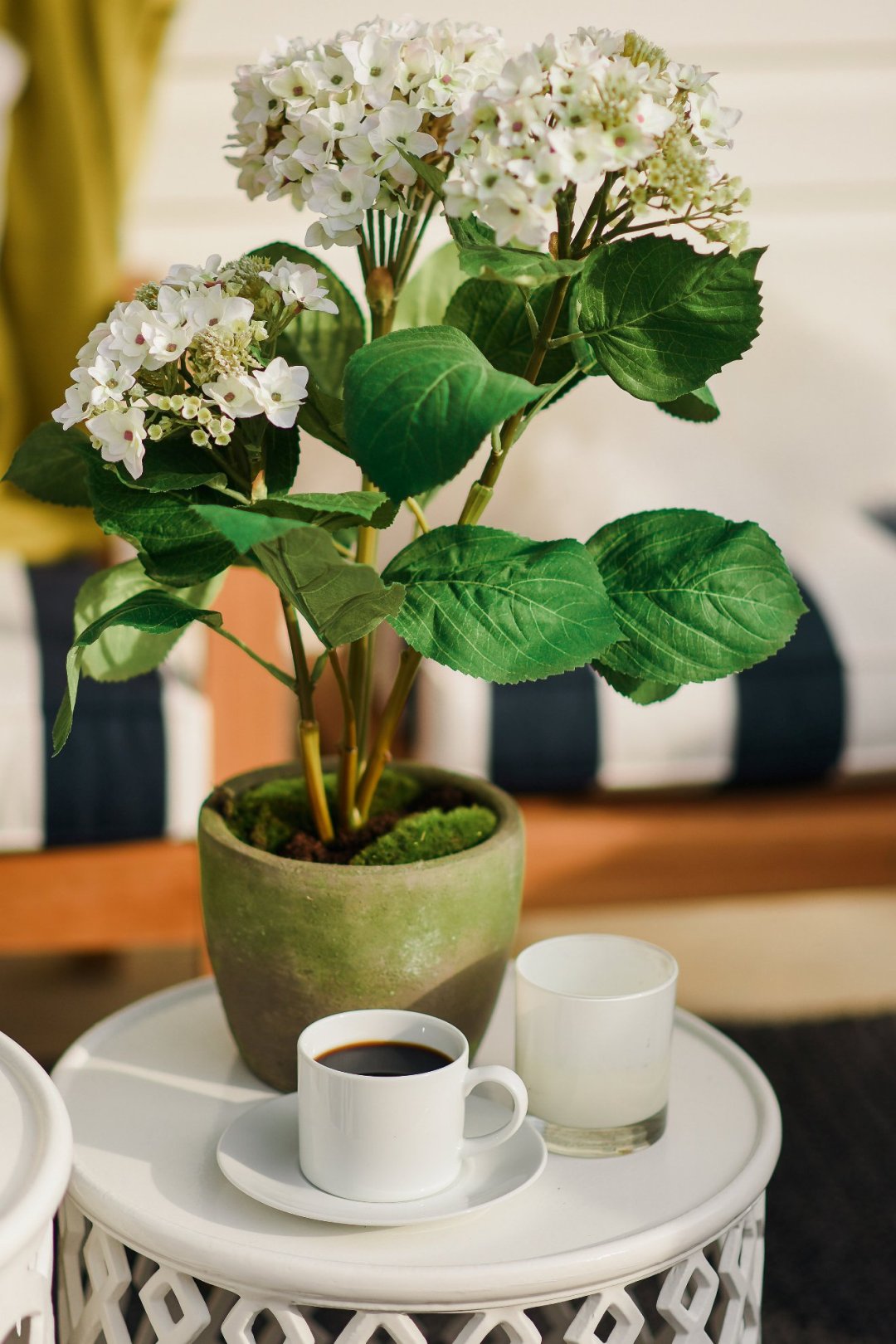 These gorgeous Lattice Circle Large Side Tables are the perfect home for your favorite flower pot. The tables are super light and versatile, easy for moving around and perfect for a space of any size. Add a wonderful book and a cup of coffee, and you are set! After all, you can't go wrong with white coffee cups and saucers paired with fun outdoor plates and patterns.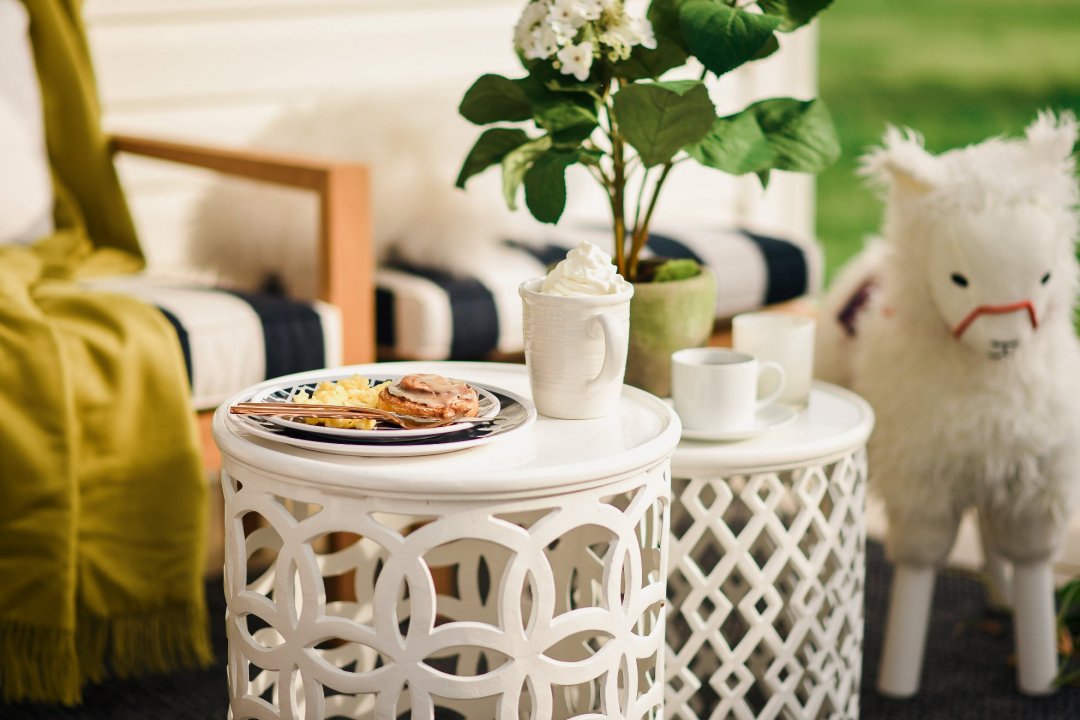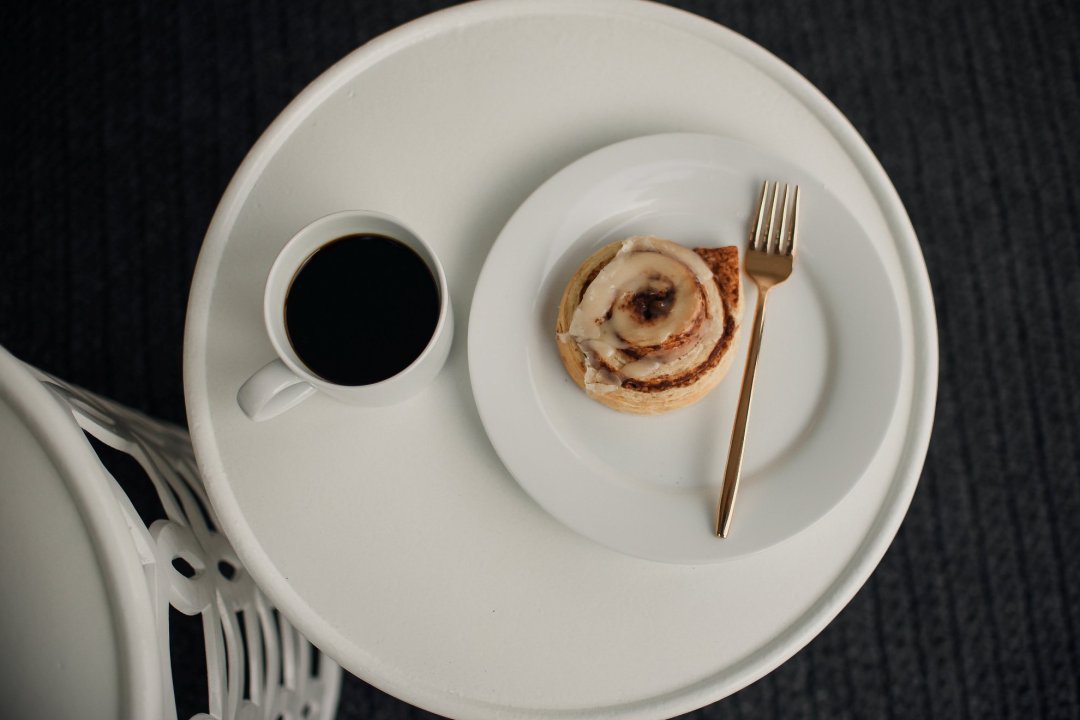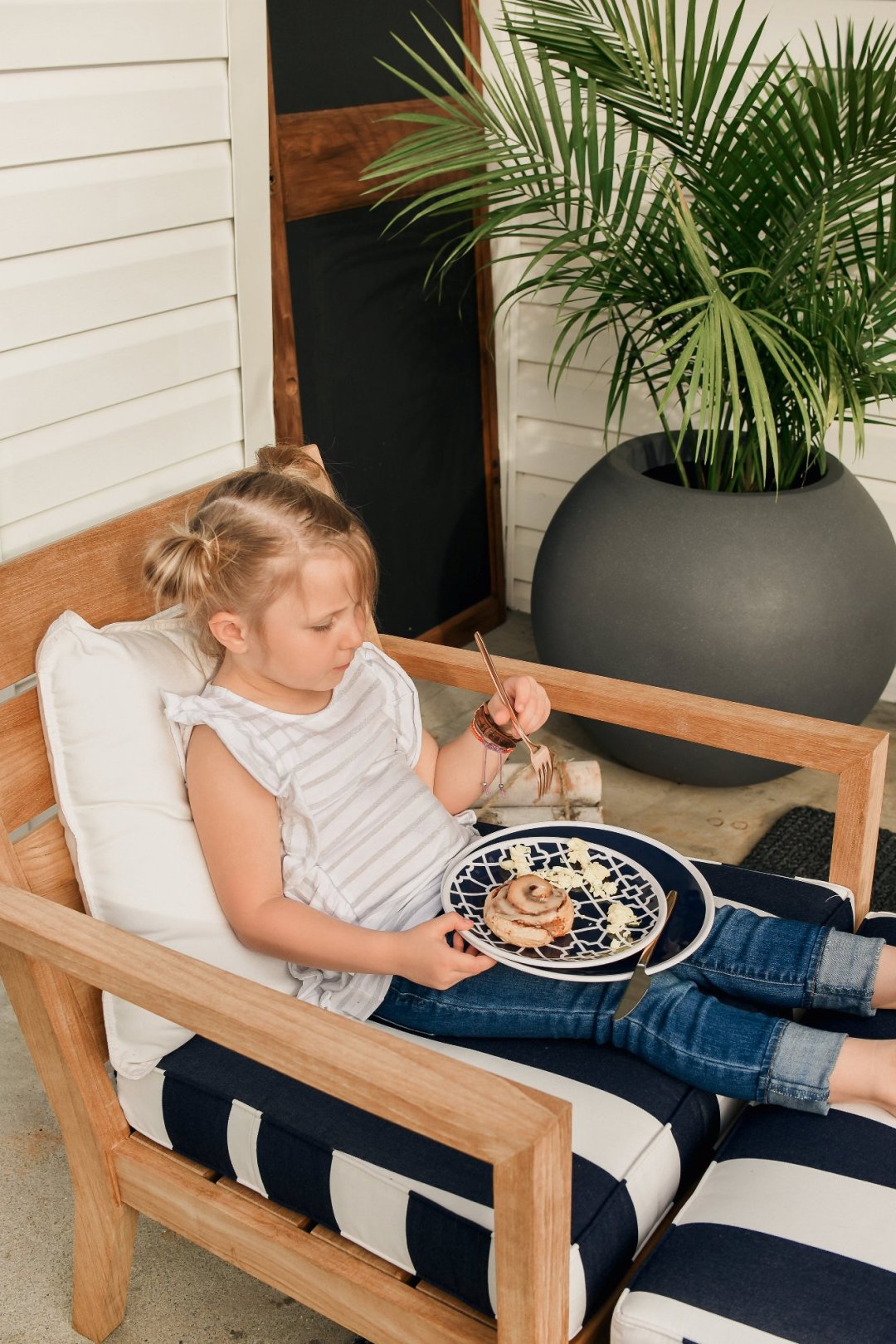 You guys, this teepee from Land of Nod looks like it was made for our back porch! It's so fun. Harper loves bringing all her animals inside and reading them books! I can just see her playing in it with her sweet little friends.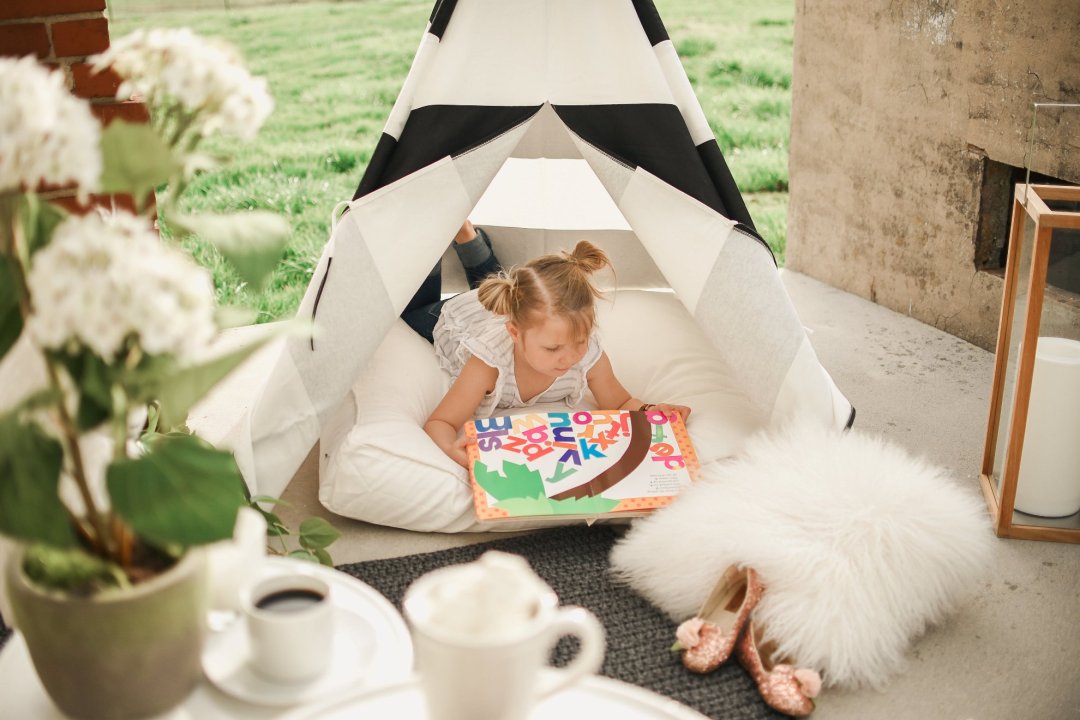 One of the things I love is that the teepee floor cushion is amazingly soft and firm. It's a total game changer! I never realized how much a cushion would make a difference.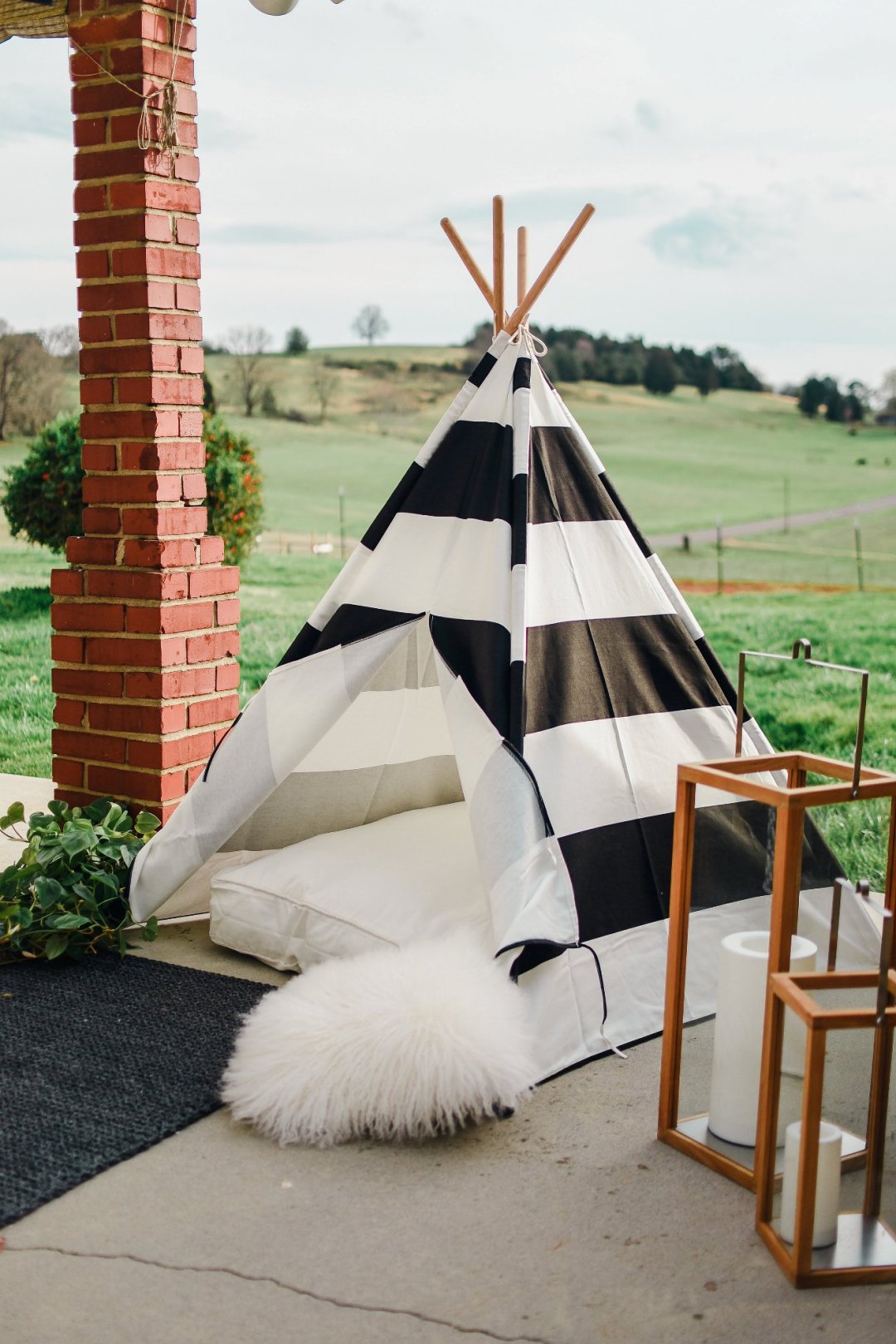 And how adorable is this Larry The Llama Ride On? I can't even deal. Wish it was adult sized! Harp has had so much fun with it. Now I know for sure what I am gifting all my friends with babies.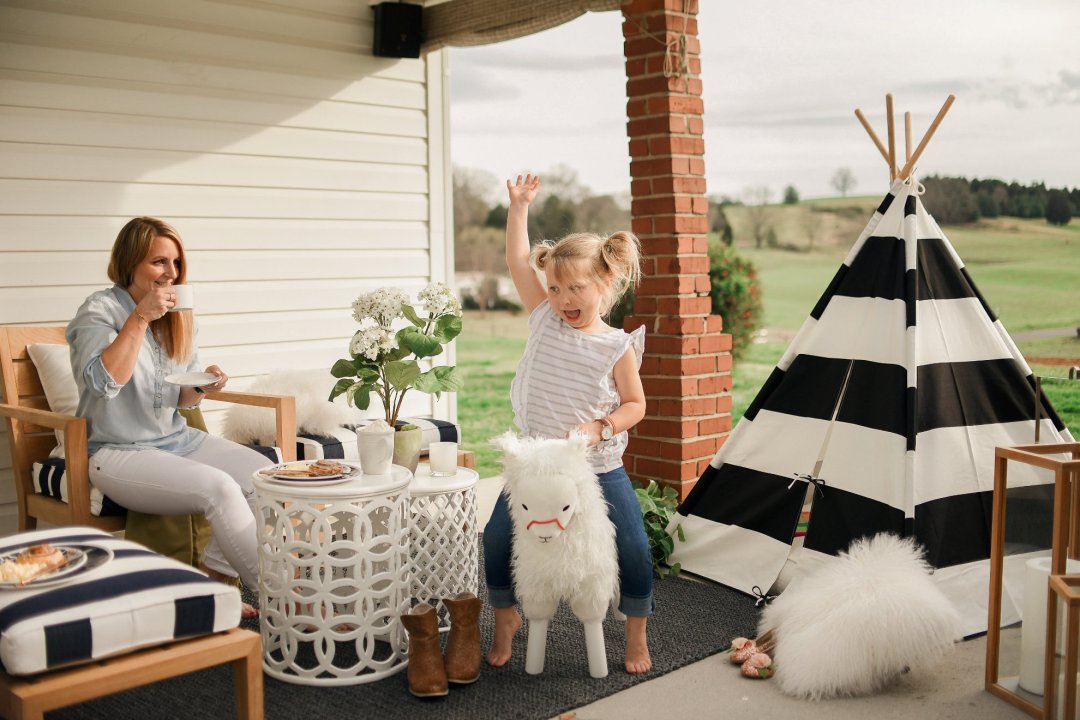 If your day on the porch stretches into the night, light up your summer gatherings with lanterns and candles.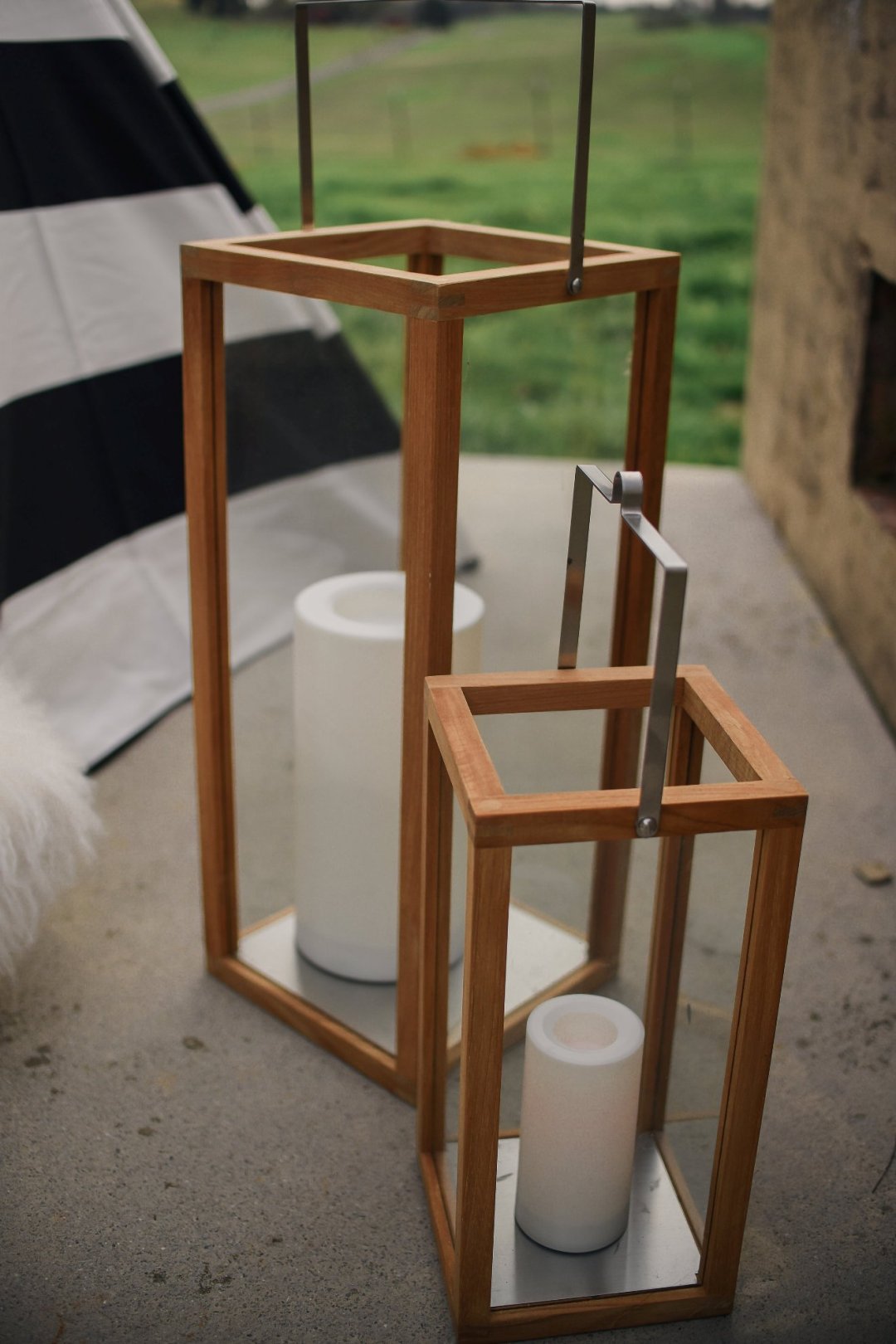 Finally, don't forget a touch of green, such as this gorgeous pot that makes a statement. Just have fun with it! Honestly, whatever you do, I am sure it will turn out fabulous.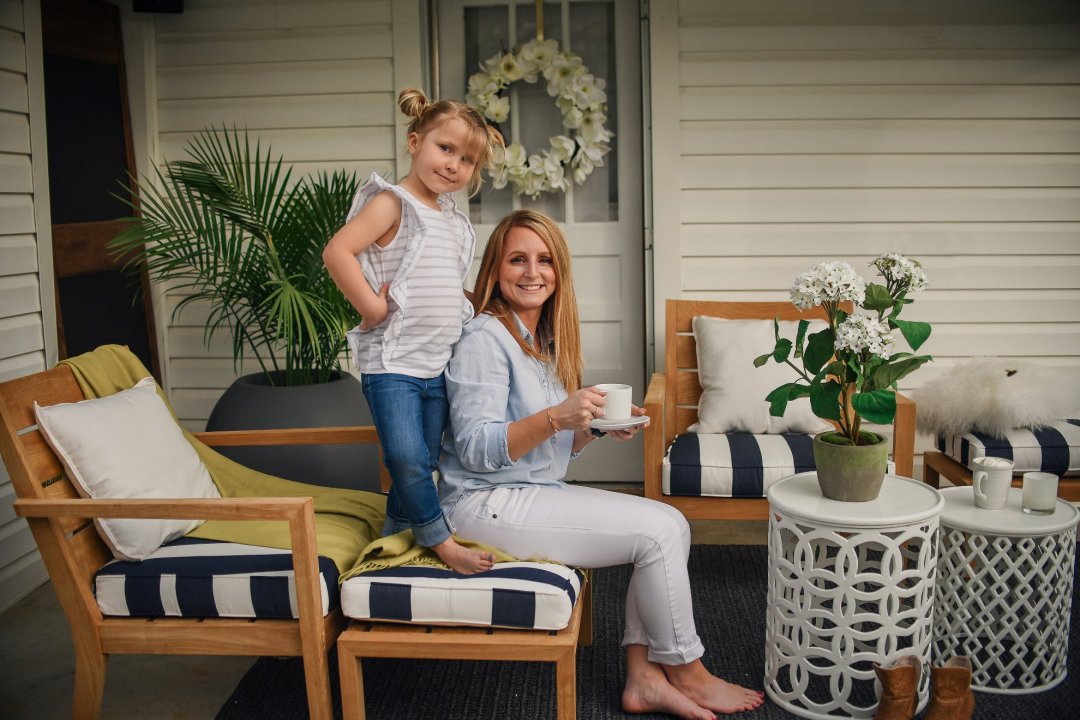 I hope you enjoy decorating your back porch as much as we did! Have a lovely spring!
XOXO,
Sarah & Harper
Photography by Rich Photography