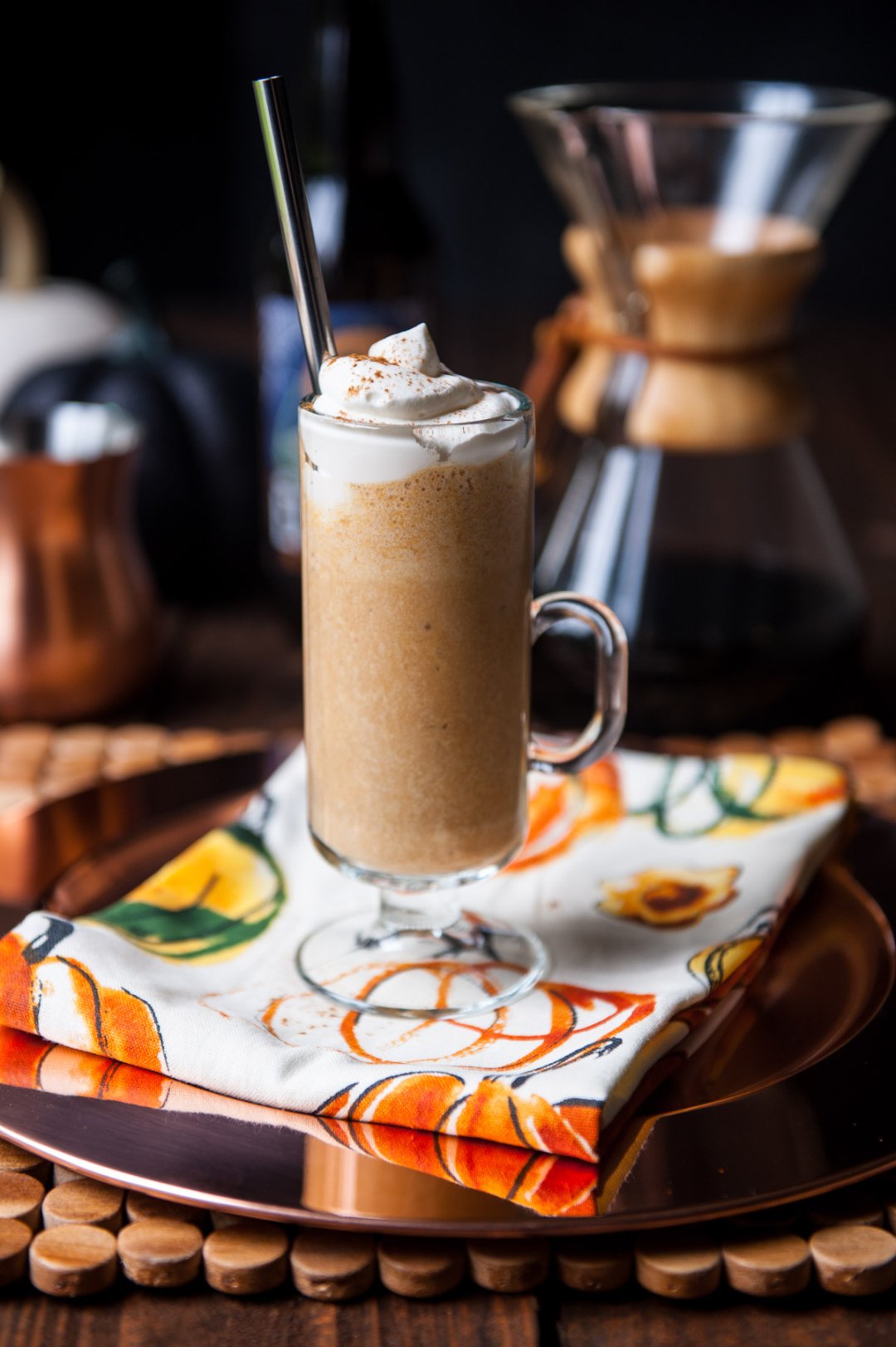 thebeeroness.com
In celebration of National Frappe Day and the arrival of October, we've whipped up the ultimate fall drink. This recipe from Jackie Dodd, founder of the Beeroness, is a perfect blend of pumpkin beer and coffee for a sweet fall treat.
Fall is a thrilling time of year in the beer world. Pumpkin beers are lining our shelves, along with the Oktoberfest offerings, and the fresh hop beers (my favorite) are starting to show up to the party.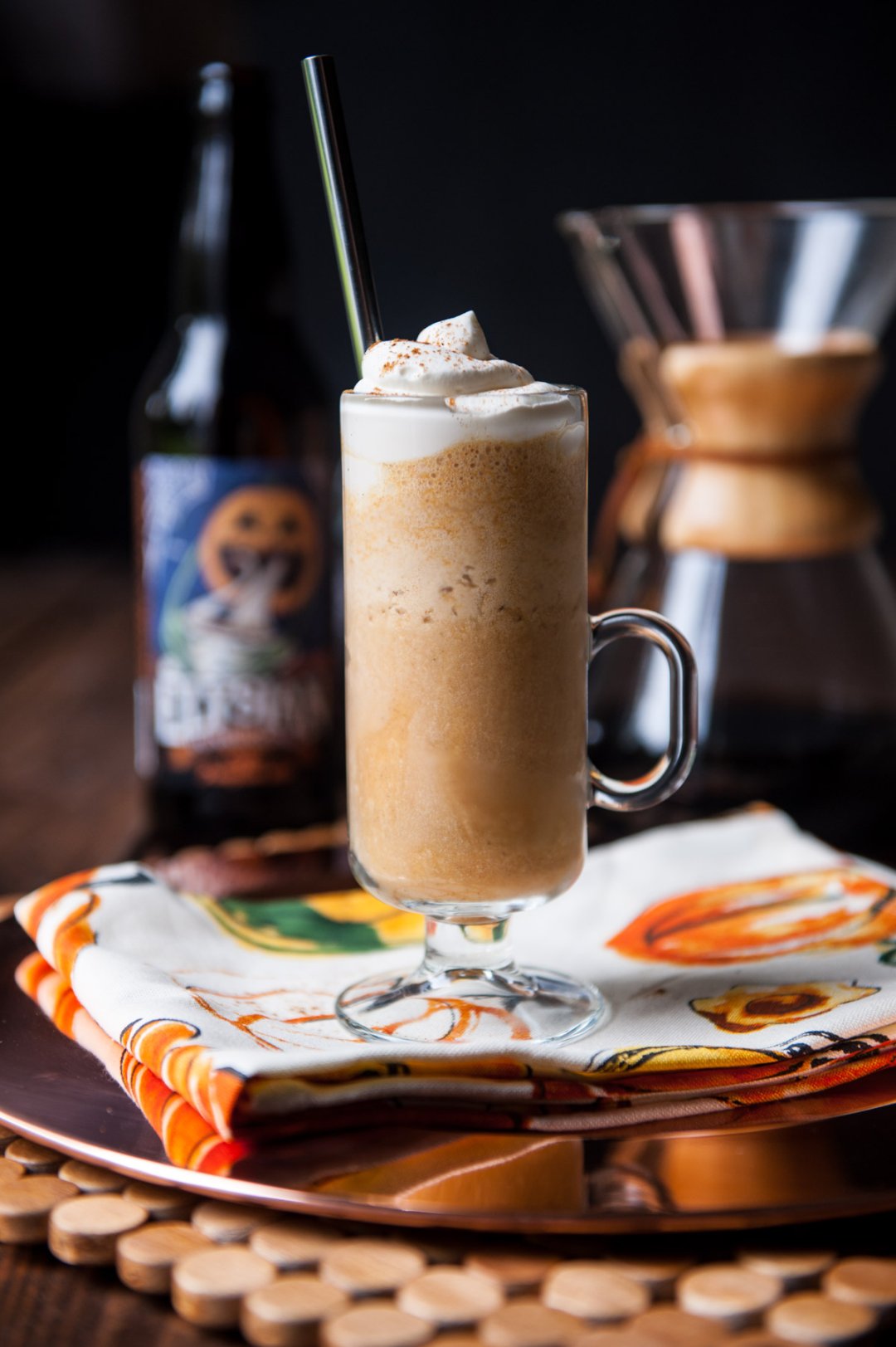 Pumpkin beers, and their long legacy of drawing in those new to the brew, are one of my favorite ways to introduce non-beer-believers to what beer can do.
Even the smell is enticing, like pumpkin pie in a glass, or cold brew pumpkin latte. Someone who would never normally be interested in a pint, can change their mind with one sniff and just need to take a sip of that amber colored goodness.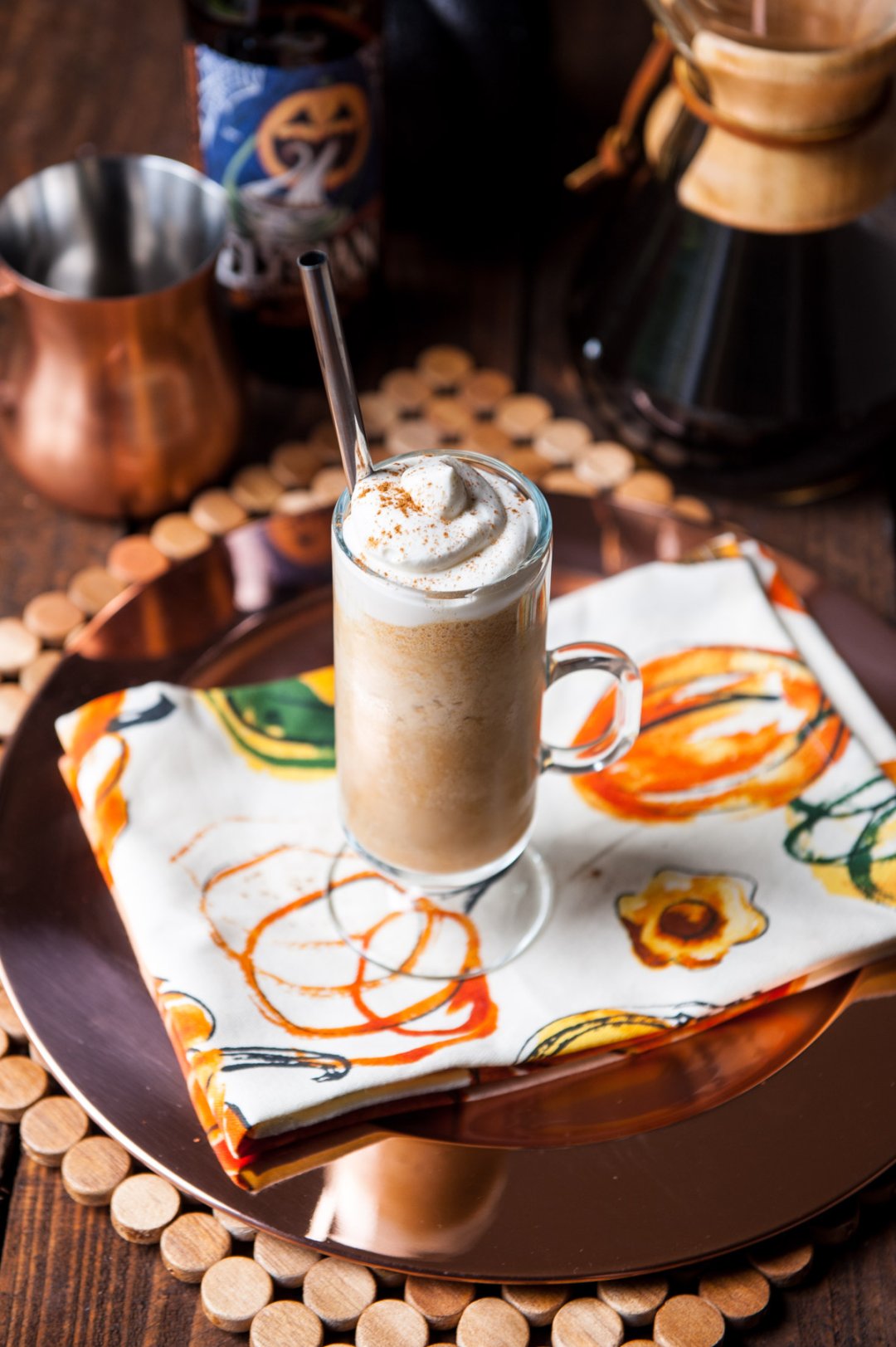 Outside the beer world, fall is pumpkin spice season to most. We can join these two worlds. Bring the pumpkin ales together with the pumpkin spice and bridge the gap with the espresso that we already know works well in both settings. It can be an epic offering for those of us who don't really want to decide between coffee and beer. We can have both. Always both.
Pumpkin Ale Frappé Recipe
Ingredients:
1 cup pumpkin porter (or pumpkin espresso beer)
¼ cup espresso
1/3 cup sugar
½ cup pumpkin puree
½ cup heavy cream
1 teaspoon pumpkin pie spice
1 teaspoon espresso powder
pinch salt
Whipped cream for garnish (optional)
Directions:
Add the beer and espresso to an ice cube tray. Place in the freezer until frozen (about 4 hours).
Add the sugar to small bowl, add 2 tablespoons very hot water. Stir to dissolve. Allow to cool.
Once the cubes are frozen, add to a blender along with the sugar syrup and the remaining ingredients (other than the whipped cream), blend until smooth.
Pour into glasses, top with whipped cream if desired. Serve immediately.
The perfect pairing for this drink? Homemade pumpkin cinnamon rolls.