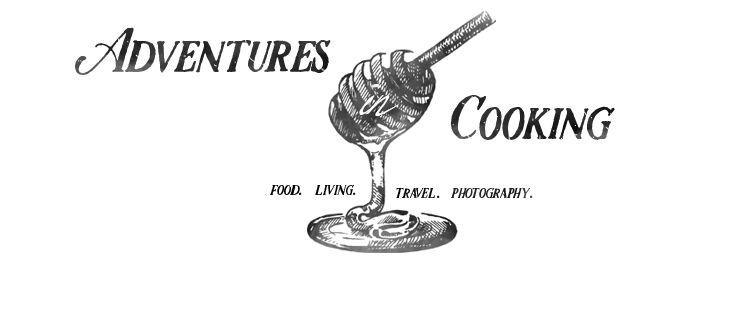 adventures-in-cooking.com
After months of hearty meals and holiday cookies, we're always ready for lighter dishes come January, especially ones that still feel warm and cozy. We've partnered with Eva Kosmas Flores, founder of Adventures in Cooking, to create a gorgeous roasted vegetable salad that might become your new go-to for a new year.
Once the new year comes around, I always find myself craving something lighter and more refreshing than the heavy foods of the holidays.

The weather is still quite chilly though, so I usually want a touch of coziness in my lighter dishes, and that's where this root vegetable salad recipe comes in handy.
Hearty root vegetables are roasted until soft and then tossed with fresh watercress, kale, pecans, and a homemade citrus dressing while they're still warm, giving the salad a comforting feel while keeping the dish nice and healthy.
Perfect healthy start for the new year.
Roasted Root Vegetable Salad Recipe
Ingredients
1/2 pound beets, peeled and quartered
3/4 pounds skinny carrots, greens removed
10 large pearl red onions or small cipollini onions
1 tablespoon olive oil
3/4 teaspoon salt
1/4 teaspoon black pepper
4 cups watercress
4 cups chopped kale
1 cup chopped pecans
Lemon Ginger Dressing
3 tablespoons olive oil
2 tablespoons fresh-squeezed lemon juice
1 teaspoon minced fresh ginger
1/2 teaspoon salt
1/4 teaspoon garlic powder
1/4 teaspoon black pepper
Preheat the oven to 375 degrees Fahrenheit. Toss the beets, carrots and whole small onions in the olive oil, salt and pepper until coated. Evenly spread them out on the center of a lipped baking sheet and roast in the oven until the carrots and beets are wrinkled and tender when poked with a fork, about 40 to 50 minutes. Remove and allow to cool to warm.
To prepare the dressing, whisk together the olive oil, lemon juice, ginger, salt, garlic powder and black pepper until a smooth opaque dressing forms, about 1 minute. Toss the roasted vegetables with the watercress, kale, pecans and dressing until the contents are evenly distributed throughout the salad. Serve immediately.
Want another vegetable-filled recipe to try? Check out this easy Spiralizer recipe.