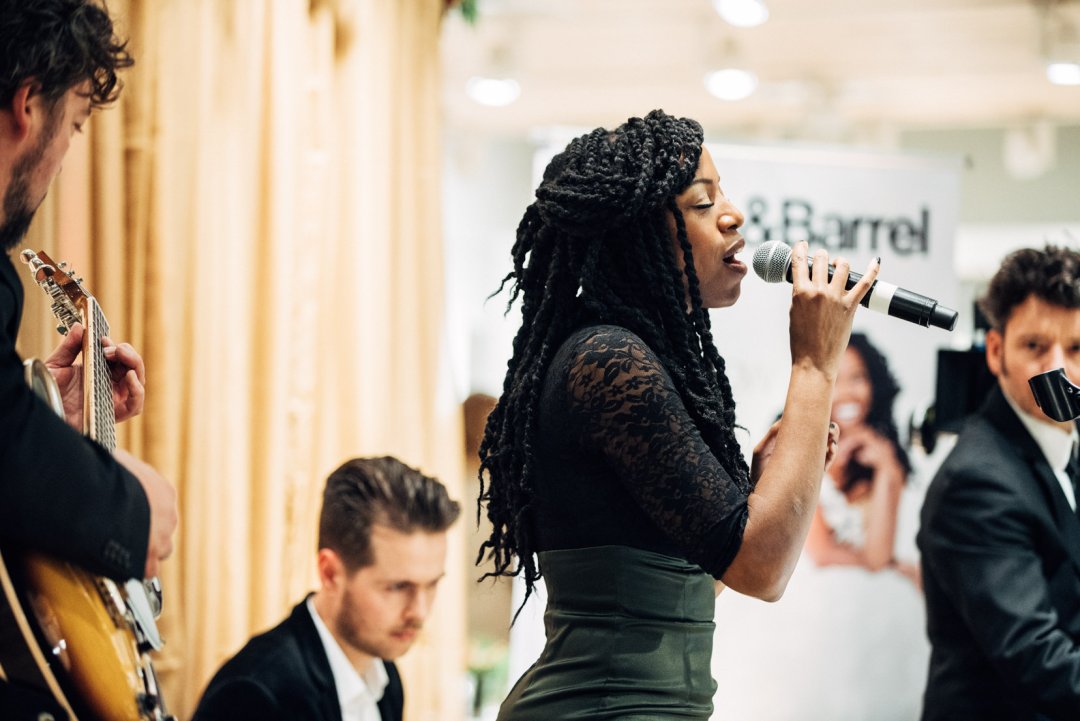 crateandbarrel.com
While a holiday radio station is always nice this time of year, we prefer the real deal! In connection to our partnership with Feeding America, we hosted a week-long tour of shopping events featuring Amsterdam-based jazz and soul singer Sherry Dyanne.
During the week of December 12, the 2-hour long holiday performances were held at four stores: Boylston Street (Boston), SoHo (NYC), and Oakbrook and Michigan Avenue in Chicago.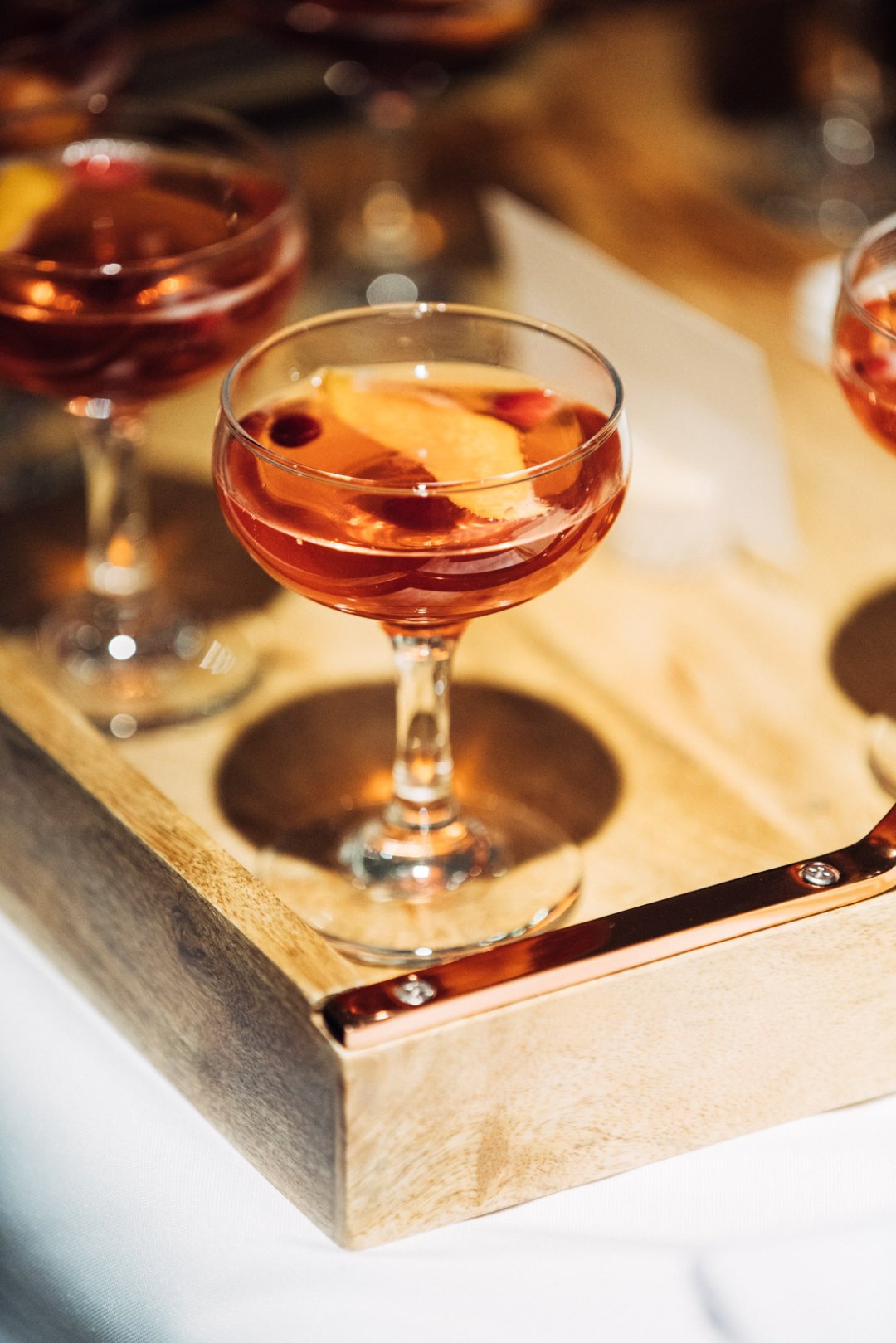 With passed hor d'oeuvres and festive refreshments (including spiced cranberry sparklers and holiday pom poms!) Sherry Dyanne connected with and inspired customers through music while actively supporting a charitable cause. Many made donations to Feeding America and received a Sherry Dyanne holiday CD in return.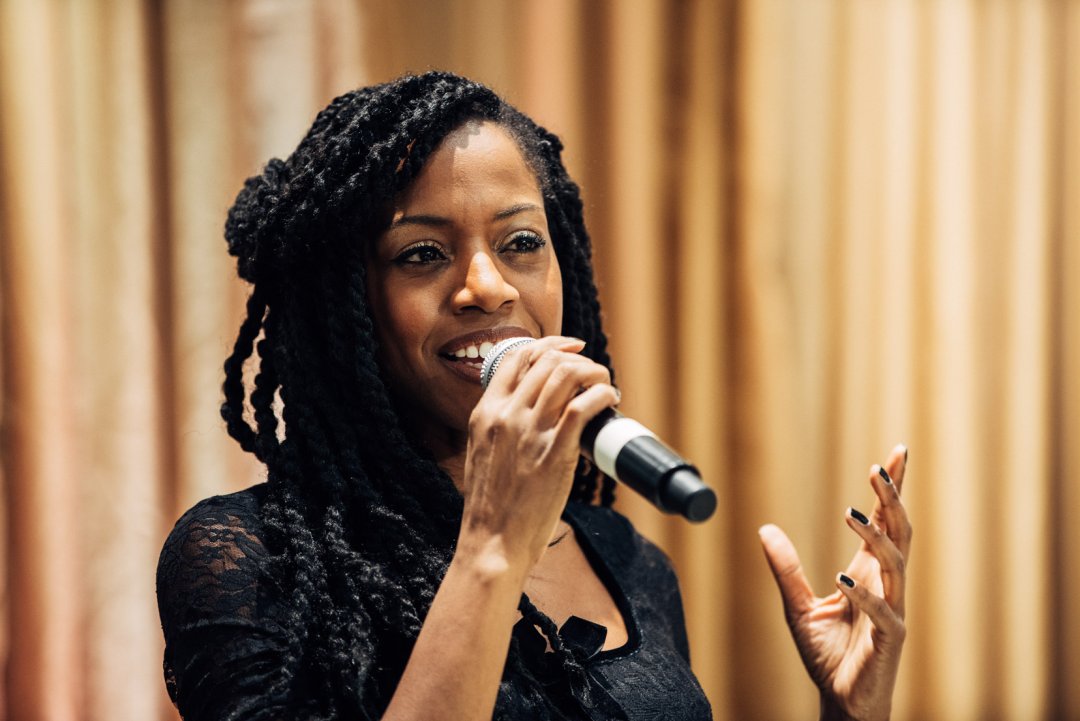 Sherry Dyanne and her Dutch band also surprised associates at our annual holiday party and played at our pop-up restaurant, Public Fare, Interiors by Crate and Barrel, in New York at Bryant Park's Winter Village.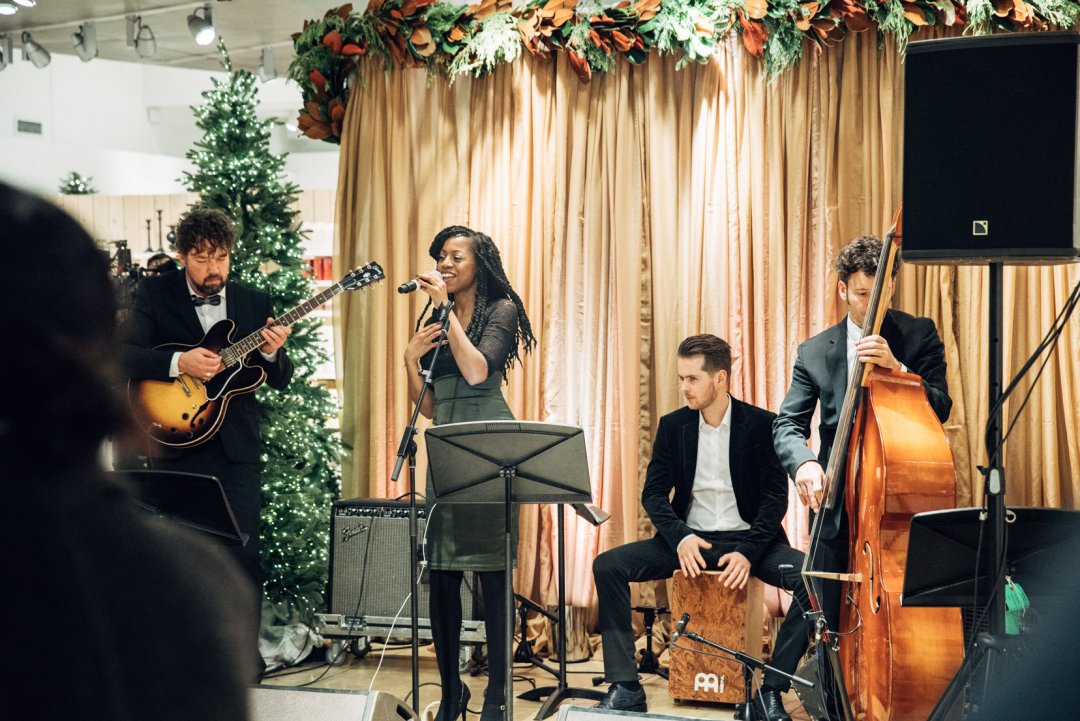 Creating surprise and delight moments for our guests means the world to us, and customers loved her festive and fun style. They even sang along on several songs, ramping up the holiday spirit.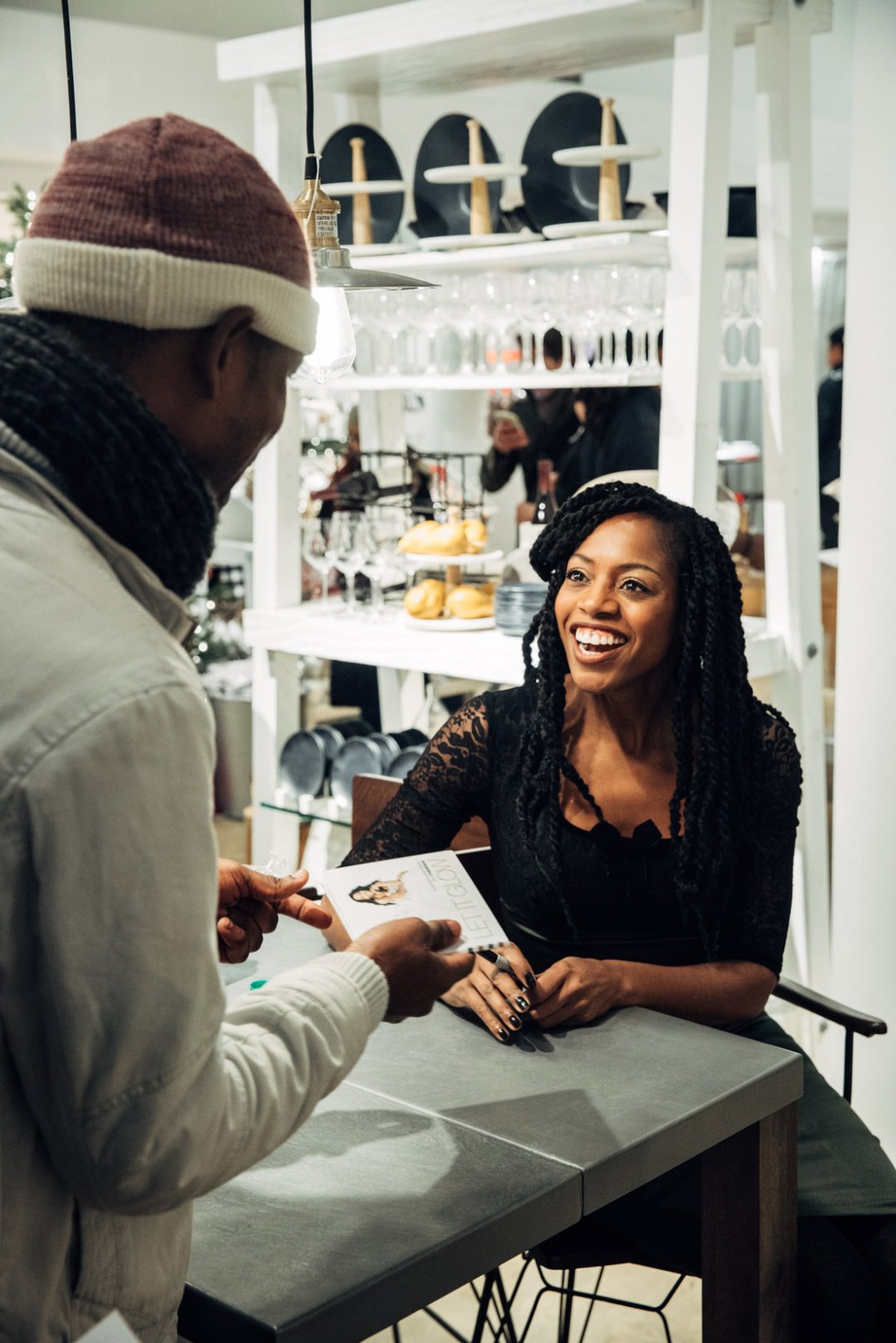 She happily signed CD's during breaks and brought a special kind of Christmas cheer into our stores.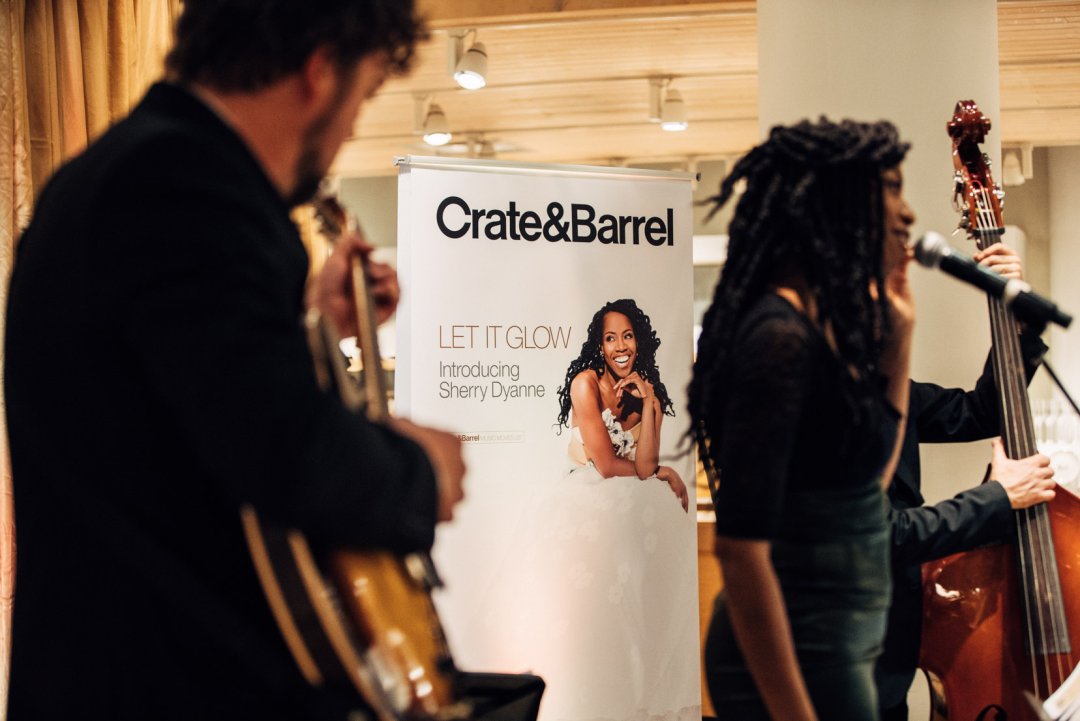 We look forward to providing more exciting store events and experiences for you in 2017!