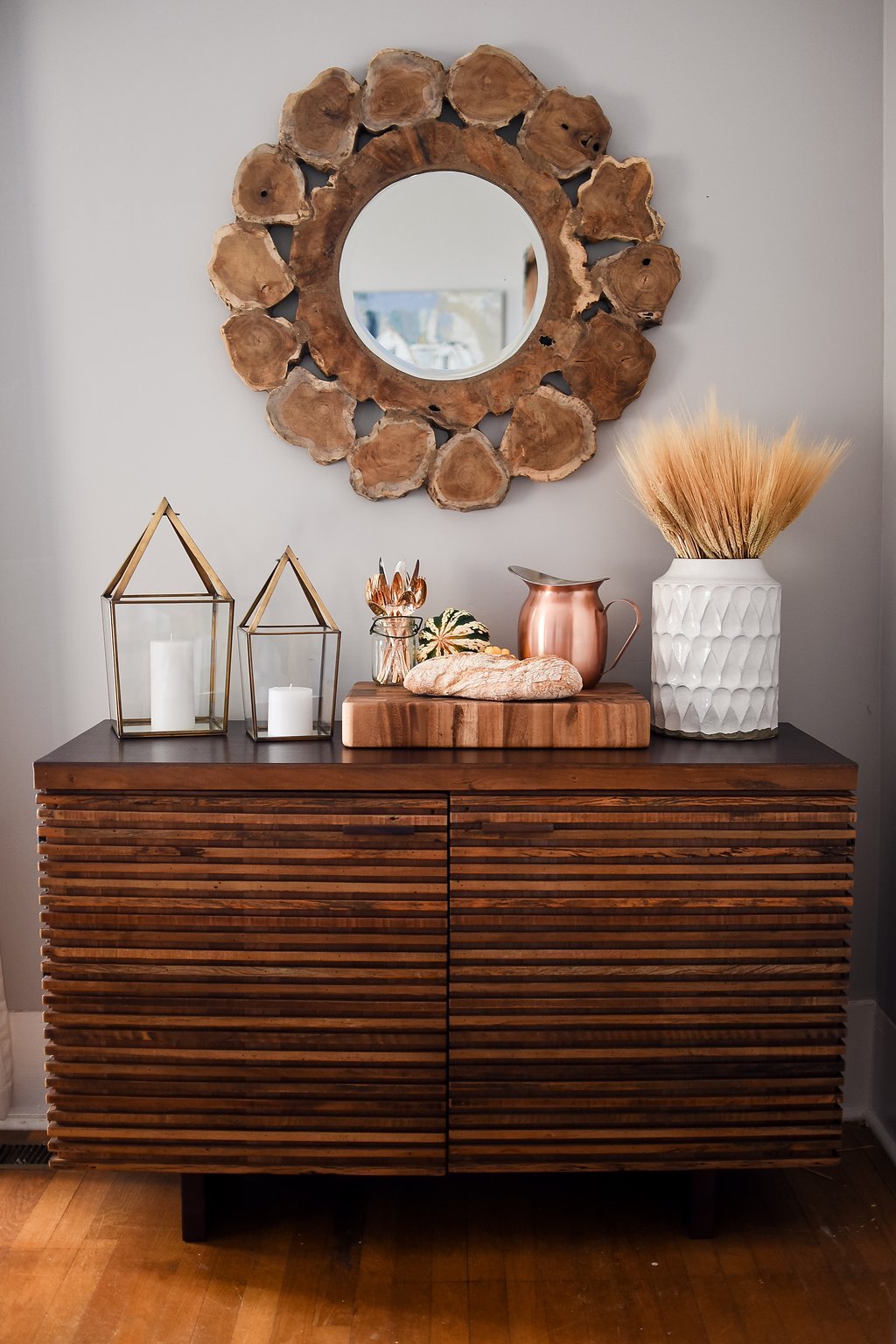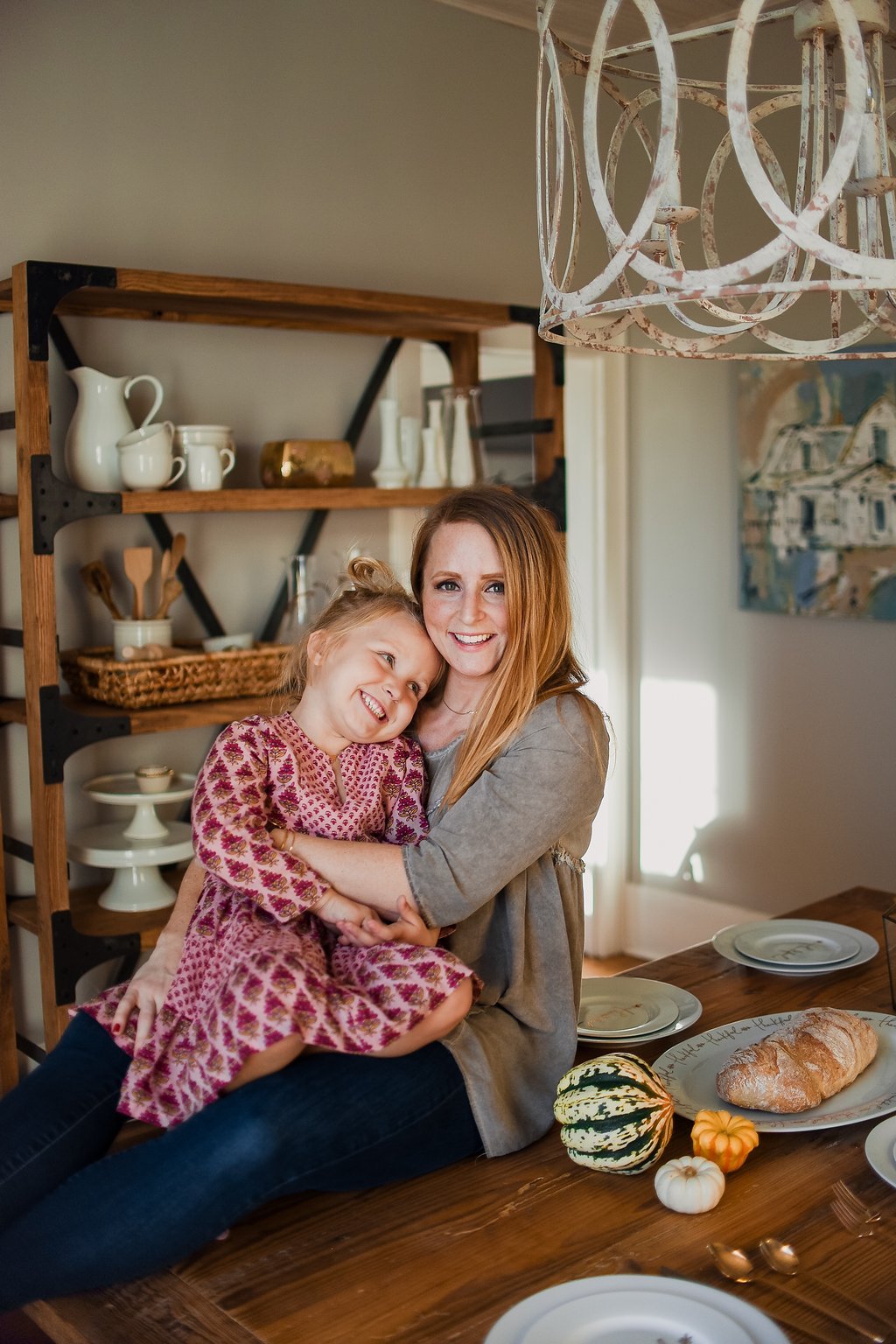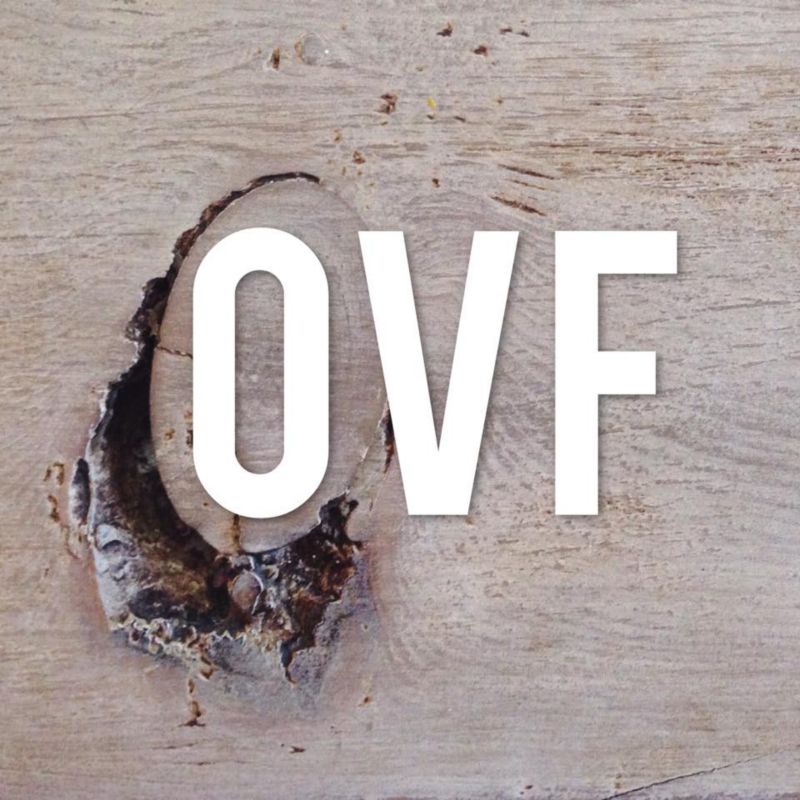 ourvintagefarmhouse.com
The dining room sideboard, while great for every day, can become a true entertaining station during the holidays. We've partnered with Sarah Hollingshead, founder of Our Vintage Farmhouse, to see how she is prepping her dining room for Thanksgiving guests.
Thanksgiving is all about family and spending time together with the ones you love the most. We love spending time in the dining room, eating homemade meals, dancing to our favorite songs, creating giant castles, endless board games and drawing colorful pictures together.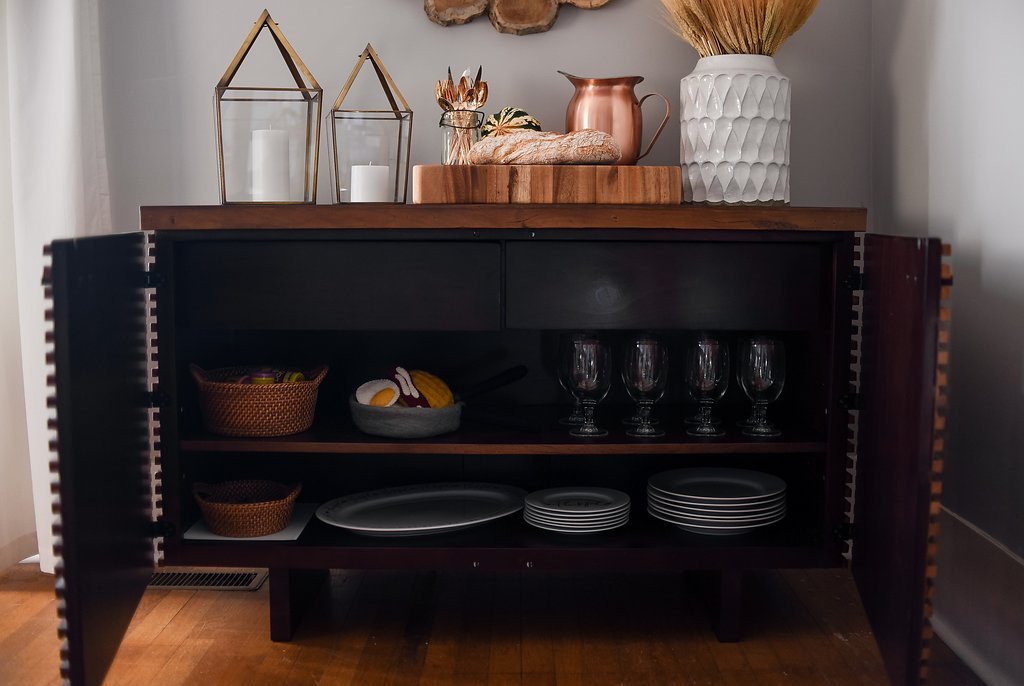 This beautiful sideboard holds it all, everything near and dear to us. The drawers are full of vintage lace and candles, and we've recently added our favorite Thanksgiving plates and a set of sparkly glasses. I plan on changing out the shelves with seasons.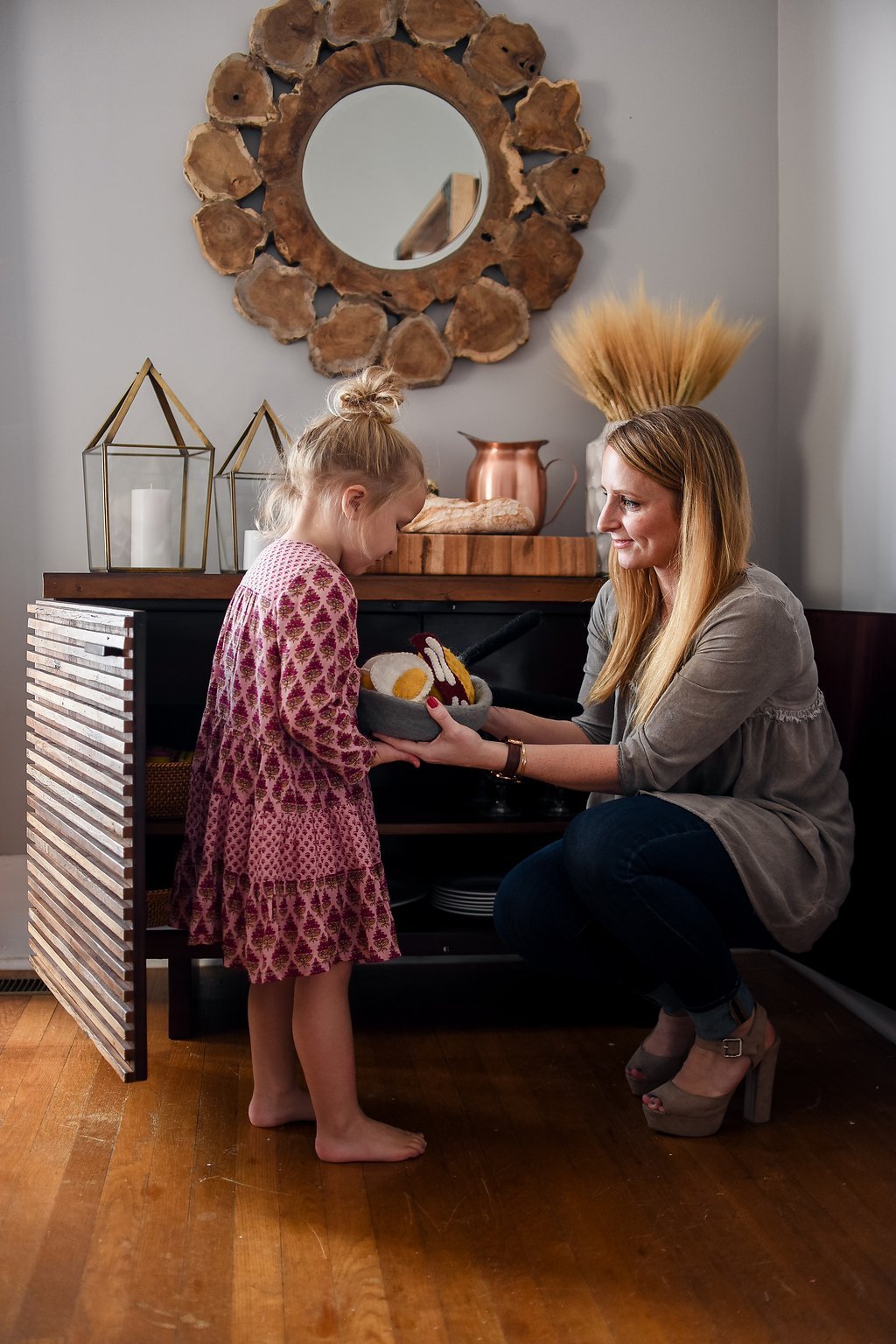 The shelves are lined with all our must haves…a basket of crayons, stacked paper and other goodies to keep everyone entertained! I store Harper's extra toys in here, too, so she can have them to bring our for her guests. Look at that sweet felt pan full of breakfast from Land of Nod!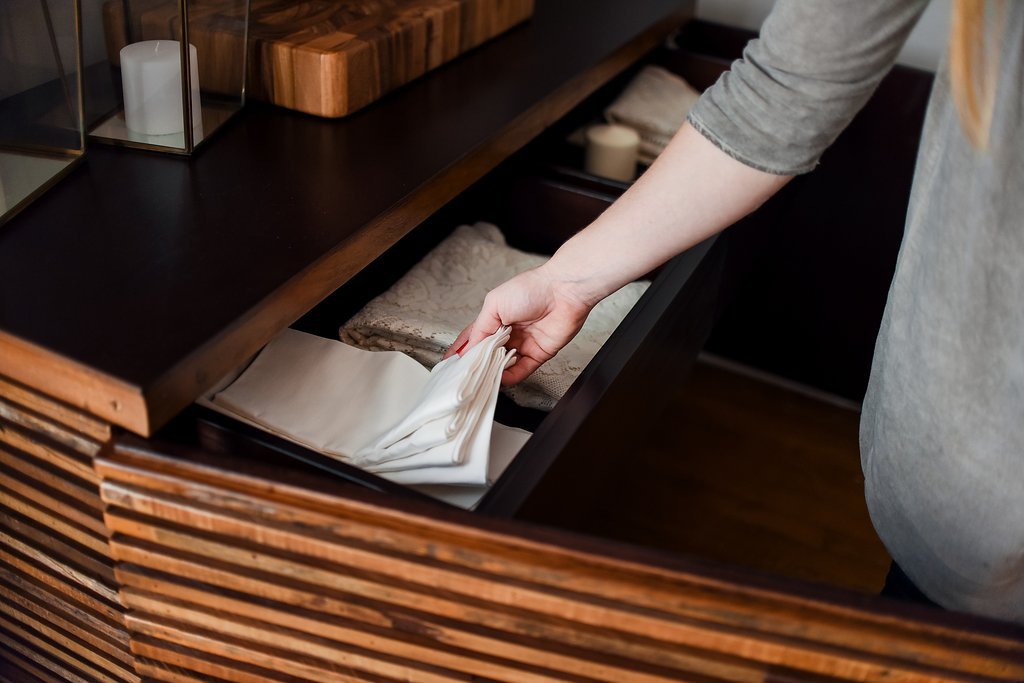 Let's talk wood grain. This piece is full of beautiful wood grain! It totally speaks to me, and it's made of restored wood from Brazil! It has traveled the world! My favorite part about this piece is the lines. It adds so much texture to the dining room and really pops from the contrast of our walls and curtains. It is so beautiful! I can honestly say it's an every day piece, yet chic enough for everything fancy too.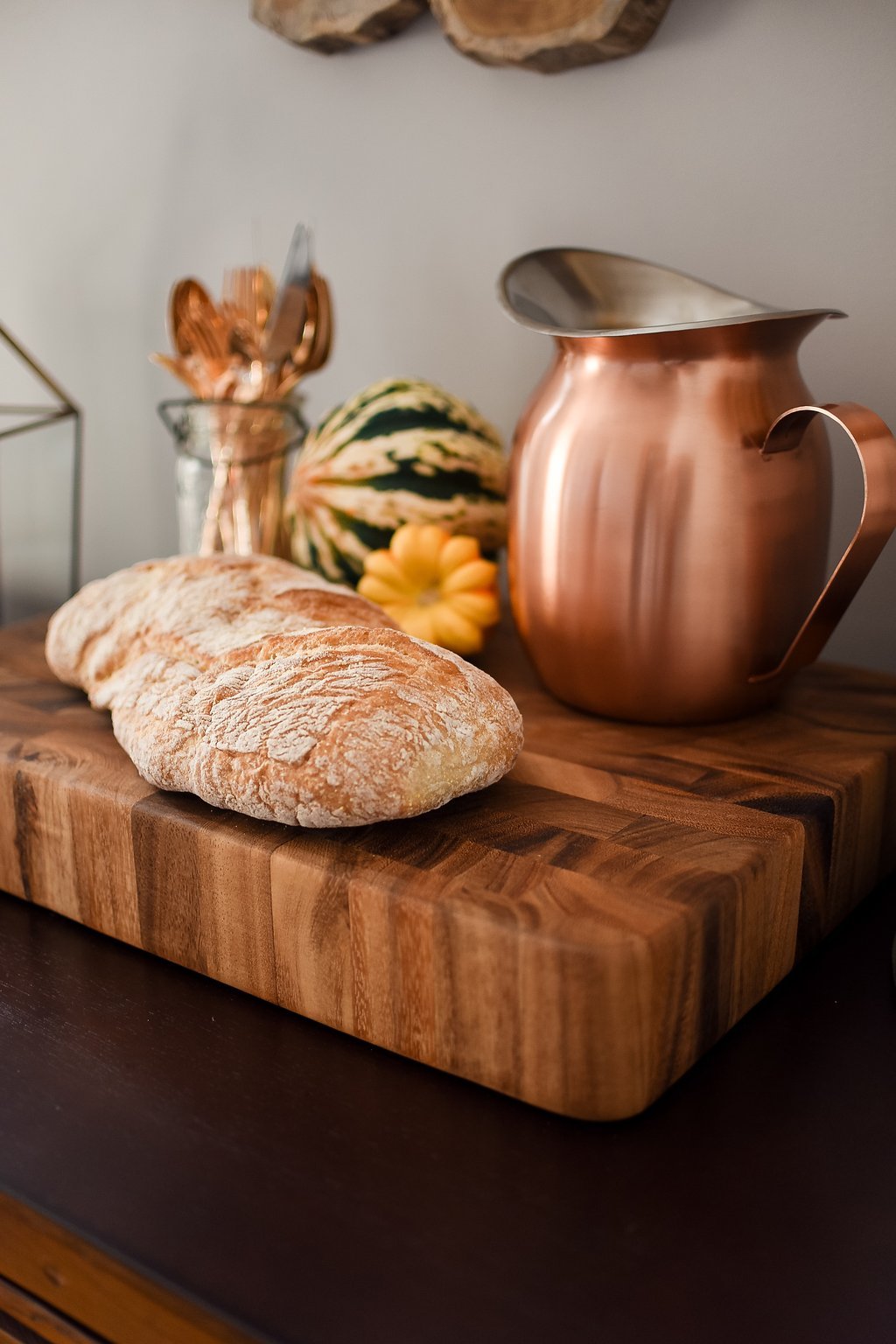 Decorating the top is my favorite! I paired it with this gorgeous cutting board. It is thick and adds a lot of texture too. It's perfect to pull out for cutting breads, veggies, serving as a cheese and fruit tray…you name it. This is a must have for any dining room.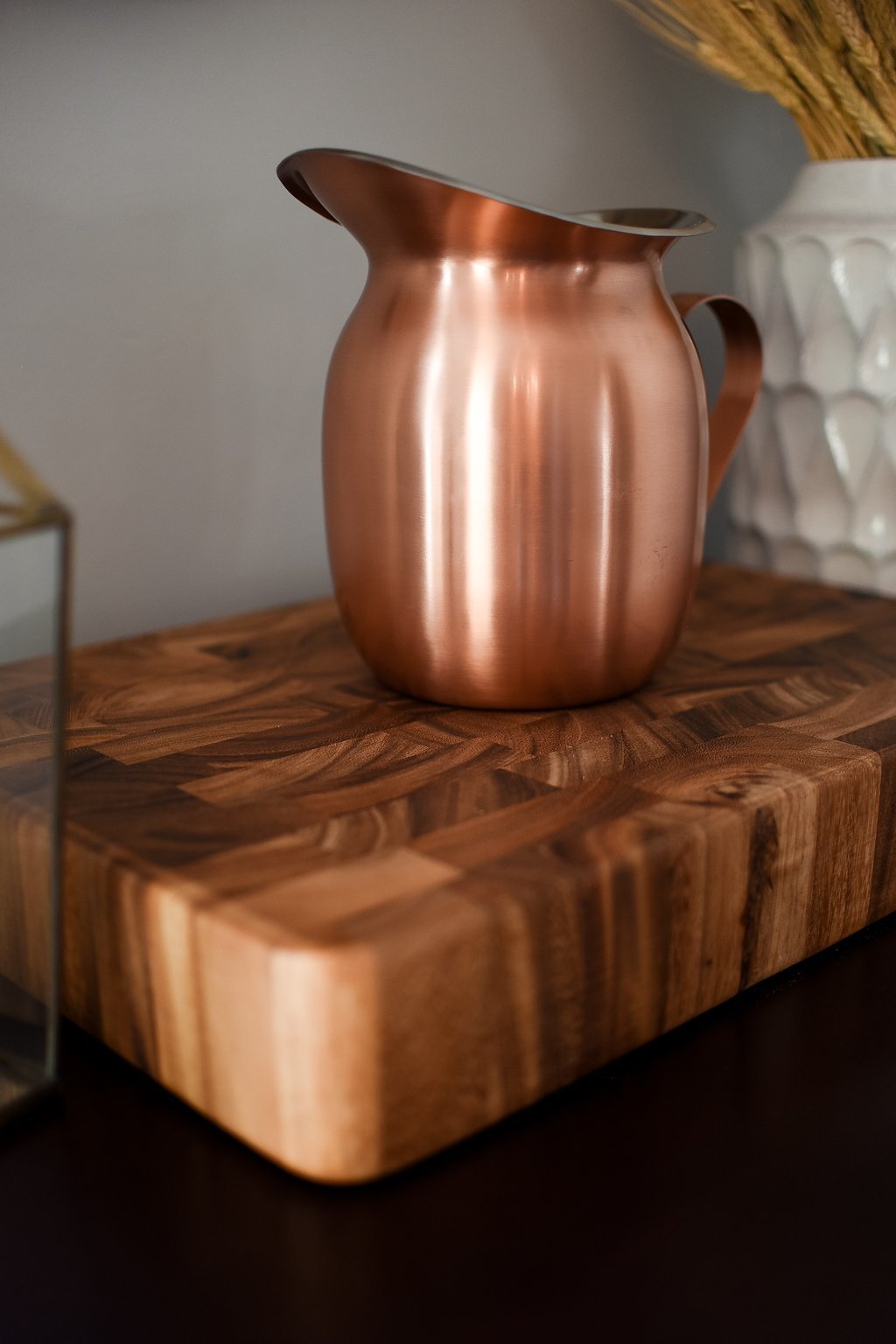 That Legend Pitcher though! Look how beautiful. The copper is flawless and just looks like it was made for our farmhouse. I plan on showcasing this beauty in here for years to come. It says I am here for the party. Pretty pitchers make the world go round y'all.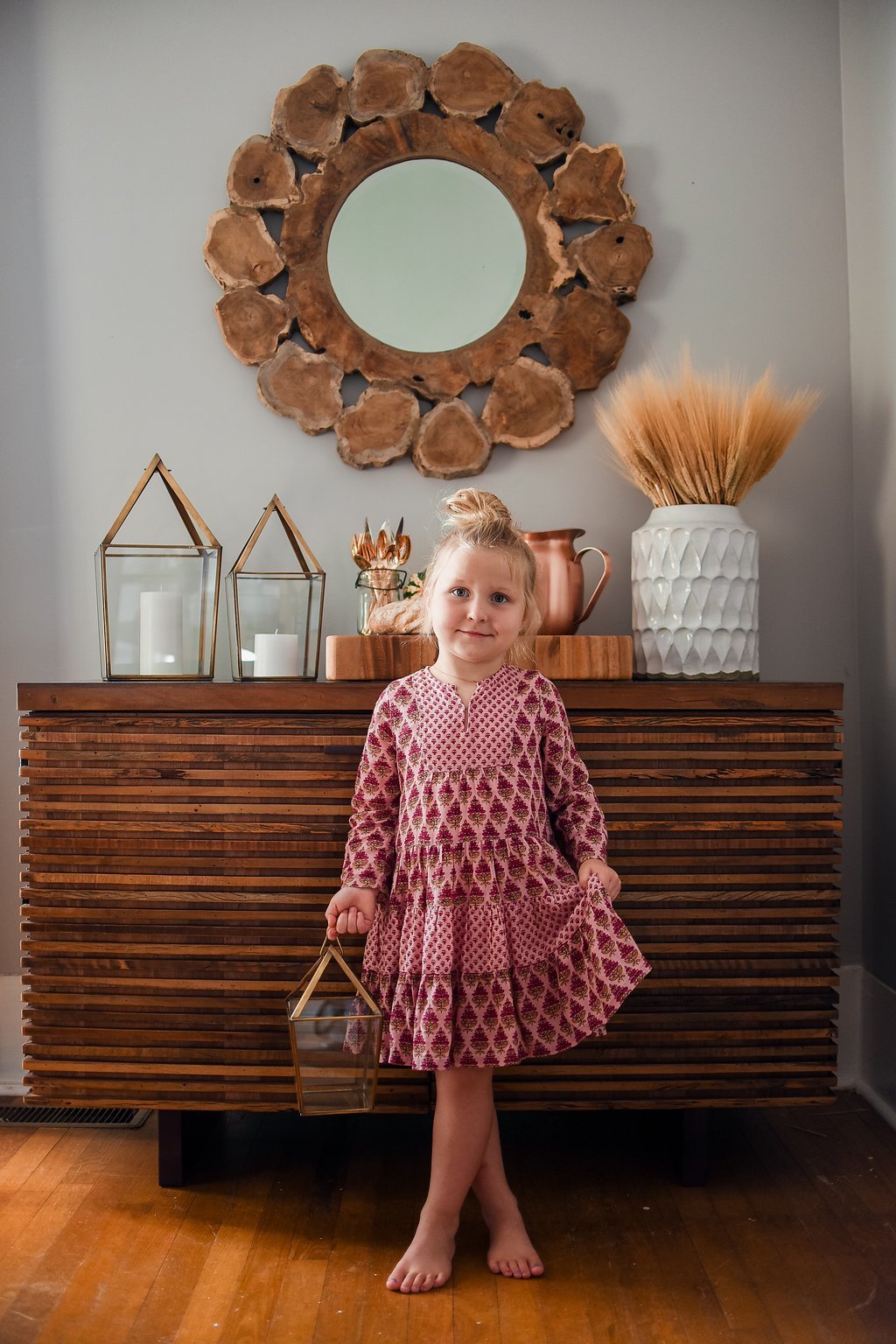 The lanterns are timeless. I think they are perfect to stuff with candles, pumpkins or even greenery in your yard. They really set the tone for dining. You can layer them here on your sideboard or scatter across your table for a beautiful setting.
This vase is also classic and has a beautiful pattern. I put some rocks in the bottom of this it to give the wheat an extra lift! It just screams Fall!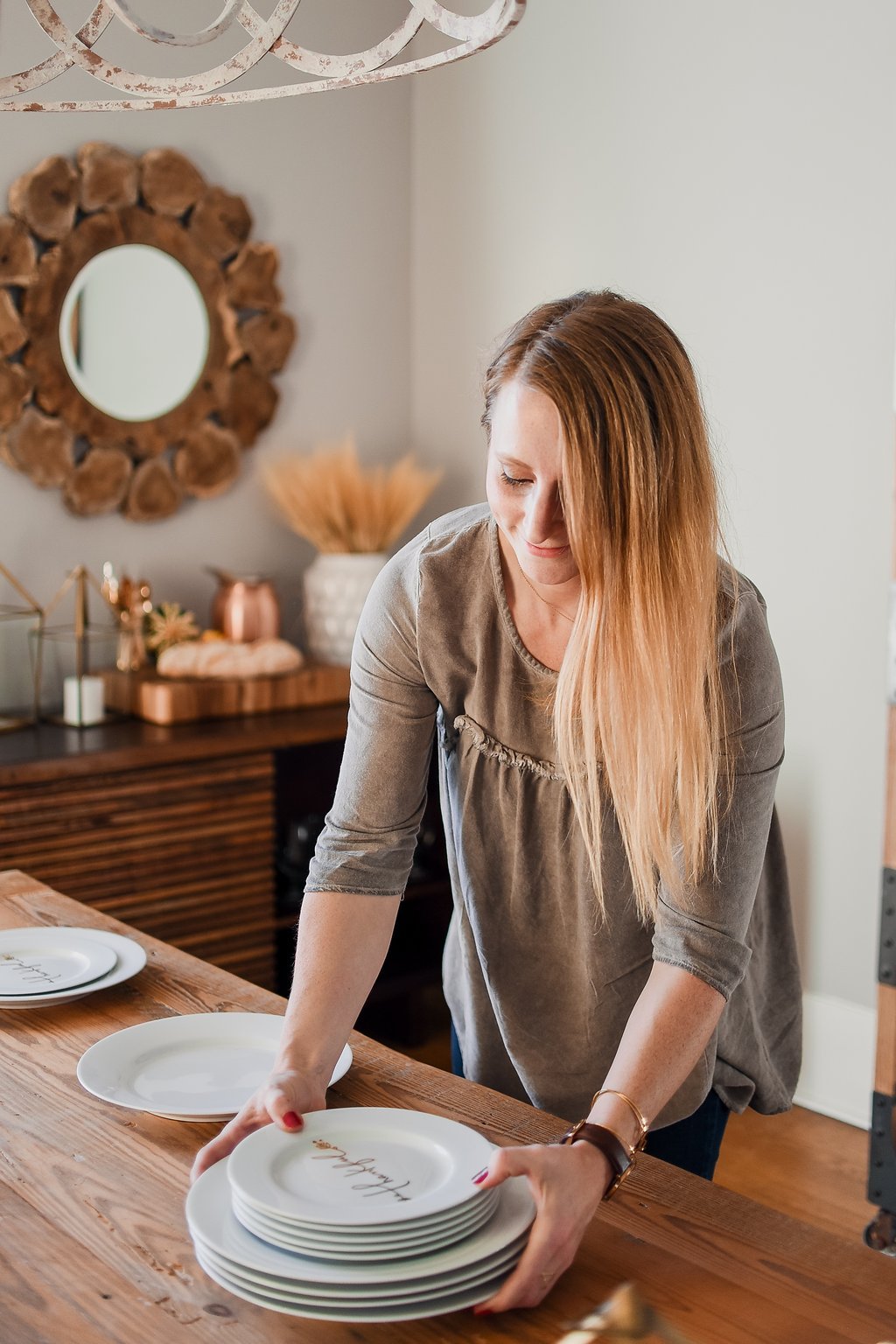 Gold and copper are great to mix together and give that extra shine. Some people are scared to mix pieces and match everything. Honestly, you will be happier when you take the plunge and mix pieces that are rustic and modern together, the same goes with mixing silver and golds.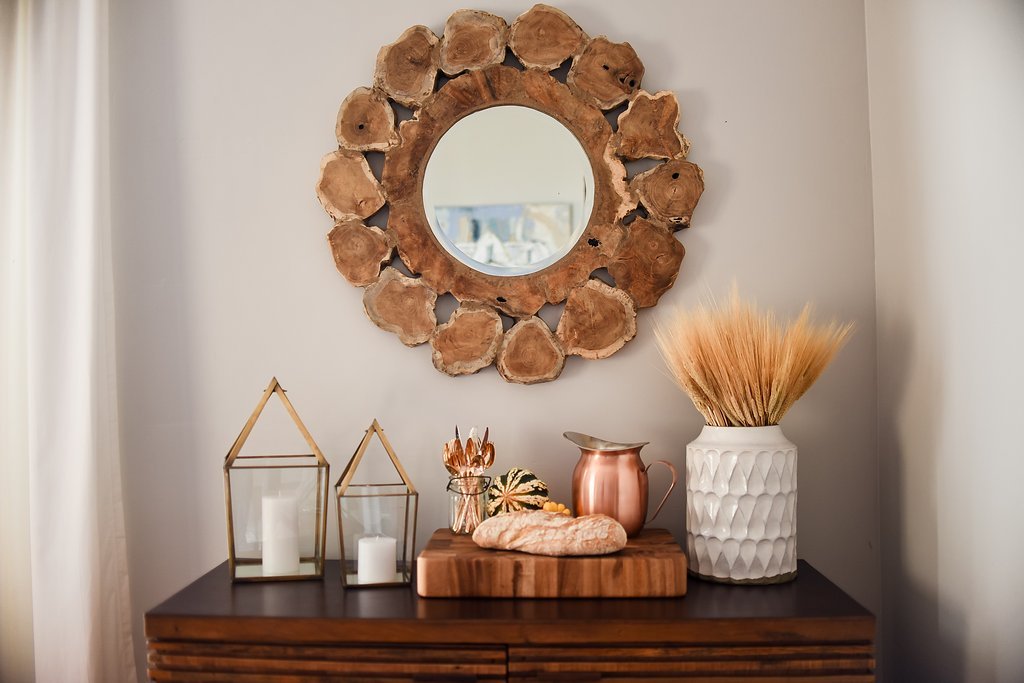 When I saw this Root Round Mirror, I knew I had to have it! It is unbelievably gorgeous. The wood grain is stunning, and I love how it has chunks of trees cut out and placed beautifully around the center. It is a major statement piece. I cannot believe how well it tied the room together. I think it would be perfect in any room but this piece was made to hang above our sideboard! There is no doubt about it. My friends came over the other night for dinner and just stared at it!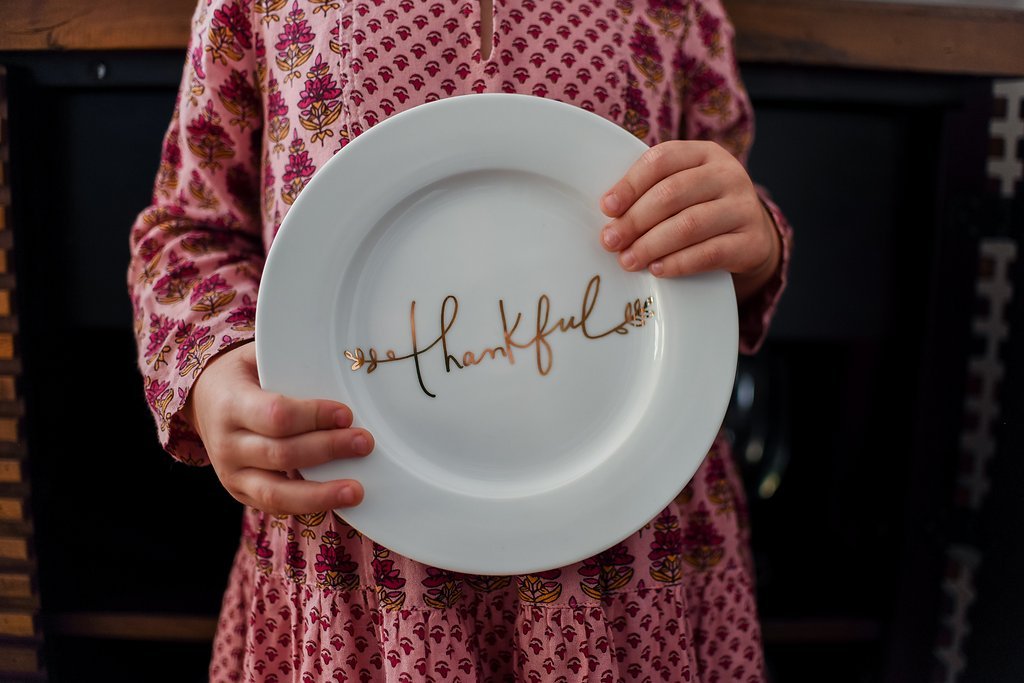 Your dining room should tell a story of everything you love! We encompassed all that and more. The thankful plates are lovely and show our appreciation to others in such a special way. I try to teach Harper to be thankful every day.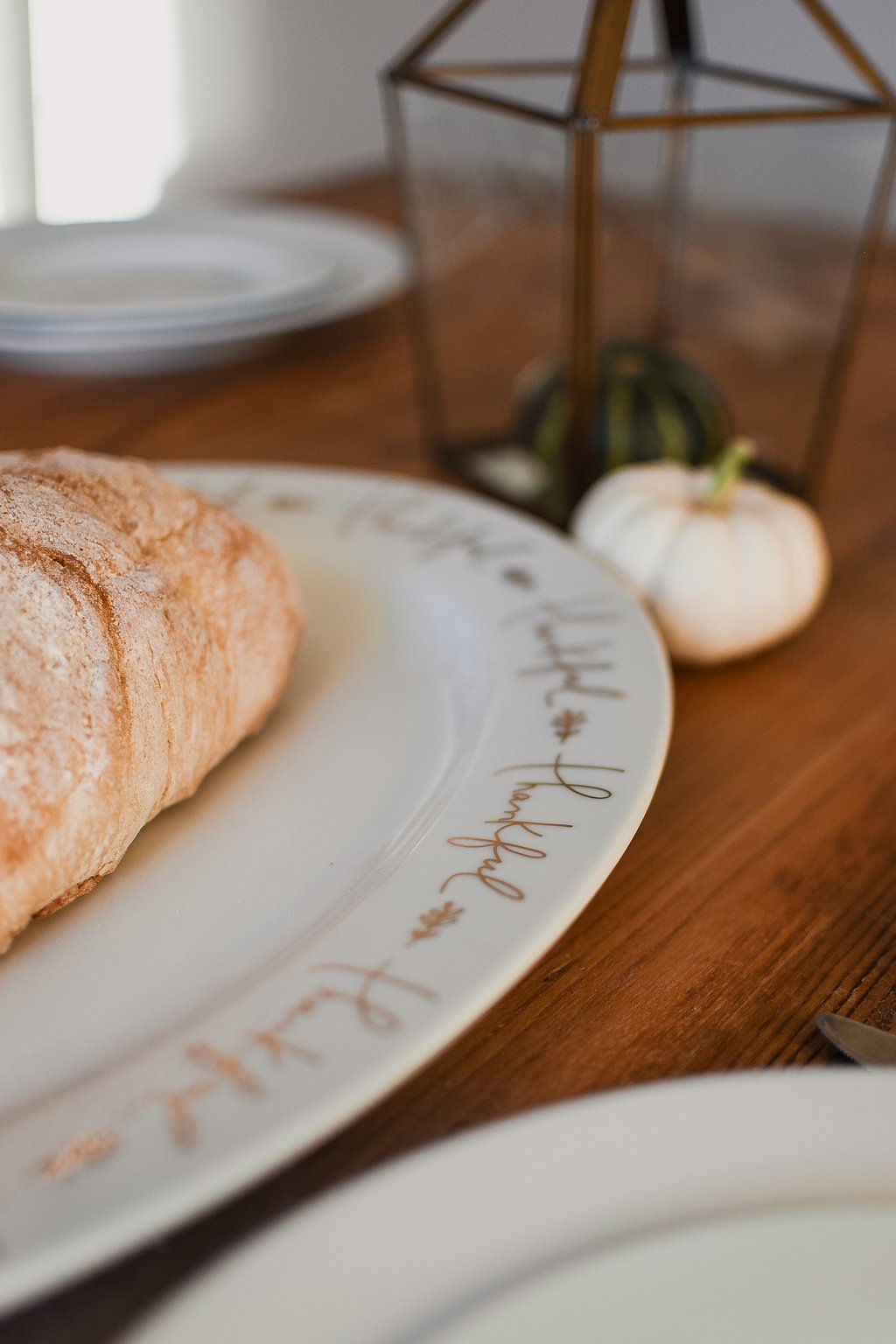 This platter is perfect for any meal and I love the oval shape. I want everything to say thankful now!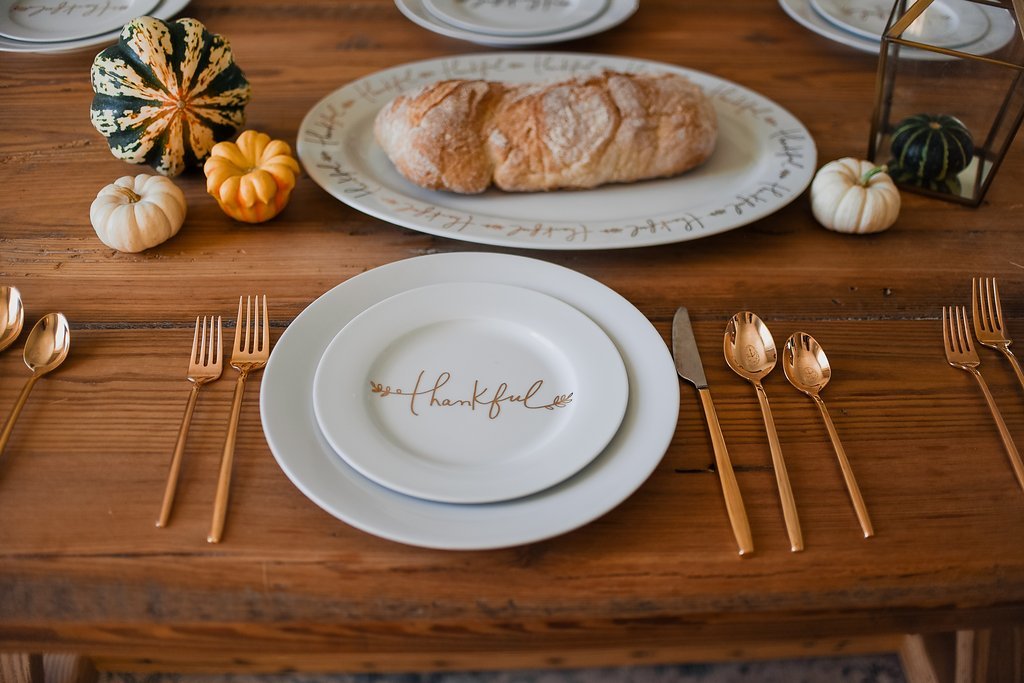 The Harper Rose Gold flatware seals the deal. If you all have been following us for even just a while, you know how much we love them. We use them all the time. Don't just keep that fancy flatware hiding for special days. Every day is special. I love storing them in a glass jar on display. We get so many compliments on them.
So when you are looking to entertain for others, make sure you tell a story with gorgeous timeless pieces. Add wheat or greenery and pair it with a lovely meal! Throw in some lanterns and candles and make some sweet memories. Only surround yourself with things you love! Every day should be celebrated! Thank you for stopping by our home.
We wish you the happiest Thankgiving.
XOXO,
Sarah & Harper
Check out the Holiday Section of our blog for more entertaining tips!
Photography by Rich Photography