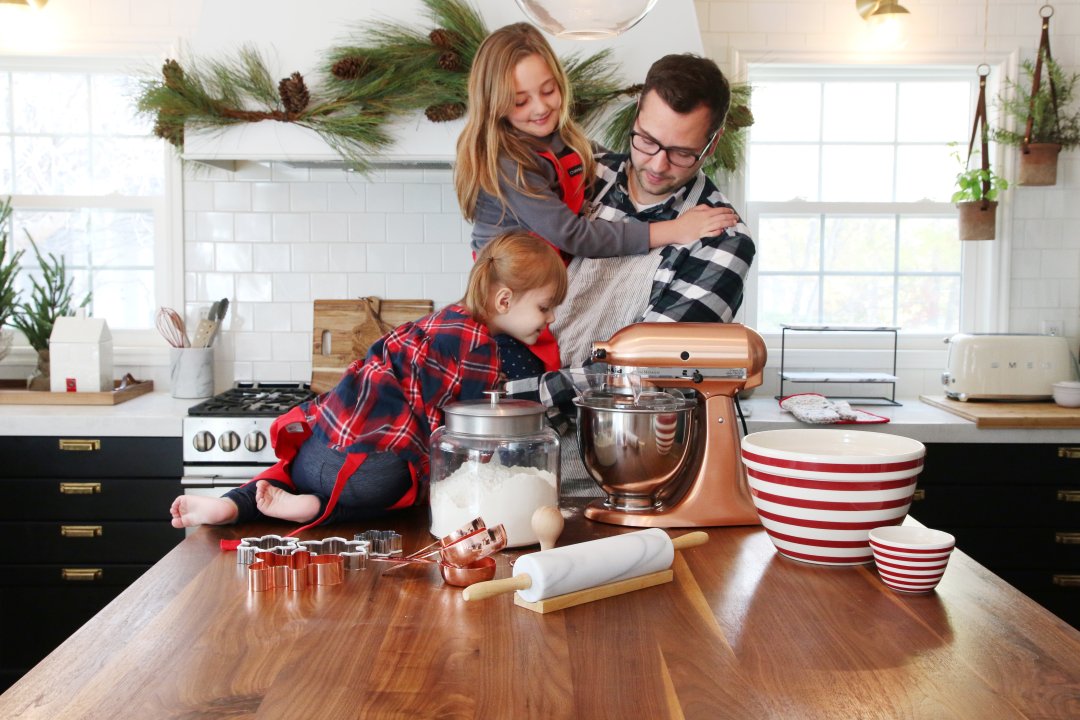 chrislovesjulia.com
Want to bring the family for the holidays? Combine sugar, flour and a decadent amount of icing. We've partnered with Chris and Julia Marcum, founders of Chris Loves Julia, to see how they celebrate the season with homemade cookies in the kitchen.
It's true what they say—kids make the holidays infinitely more magical. It's especially apparent in the Christmas cookie tradition we booted up again when our oldest daughter was old enough to scoop a cup of flour into the mixer. And now that both of our girls are cookie-making-age, the season could not be brighter.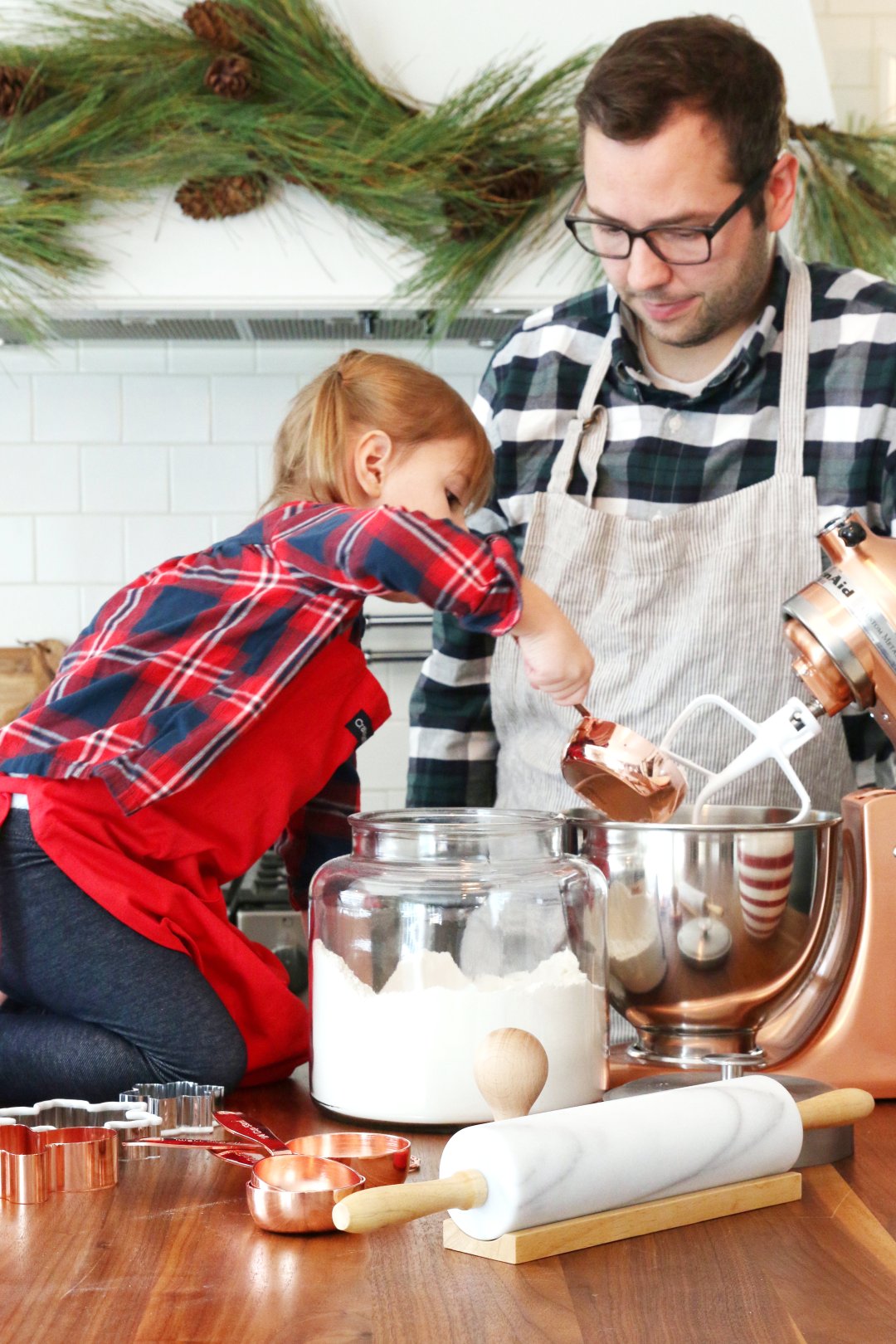 Over the years, as parents, we have learned it's not about the way the cookies taste (they WILL have too much frosting), or how they look (really, way too much frosting in gobs on top of gobs), or the mess that will be made (flour. everywhere.). It's about the memories and traditions we're able to make as a family—and there's not a more heart-warming feeling or site. So, we pump up the Christmas playlist, hang some garland across the range hood, don our aprons and take a few hours together in the kitchen.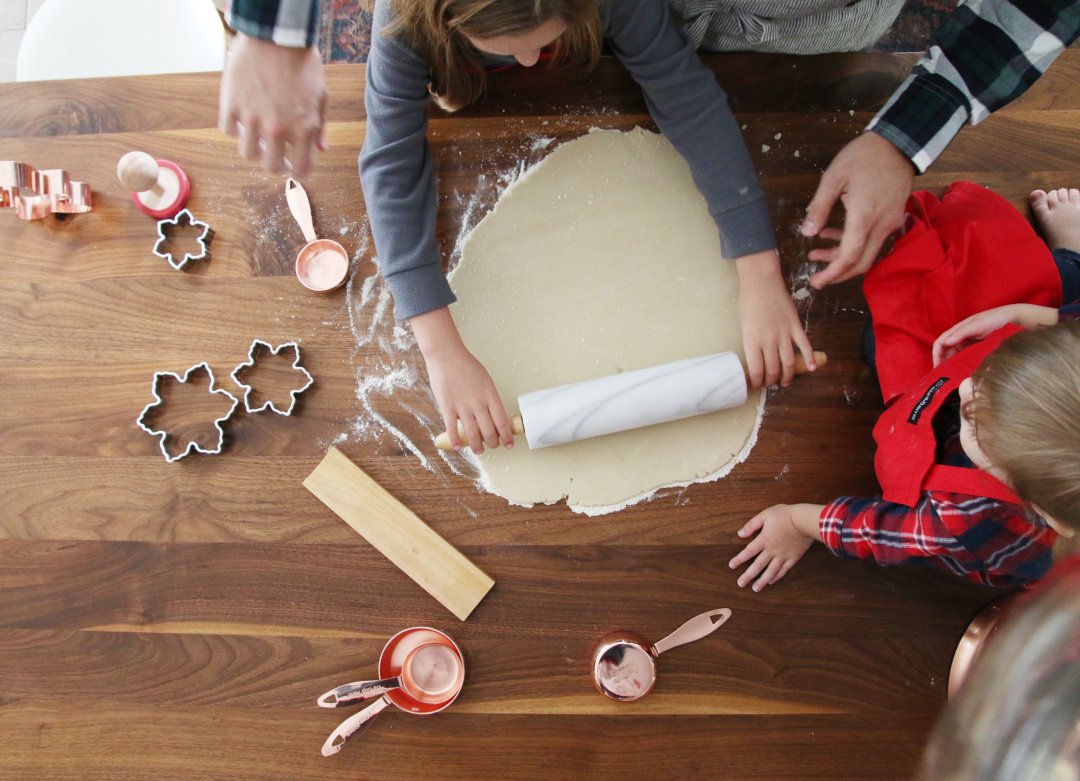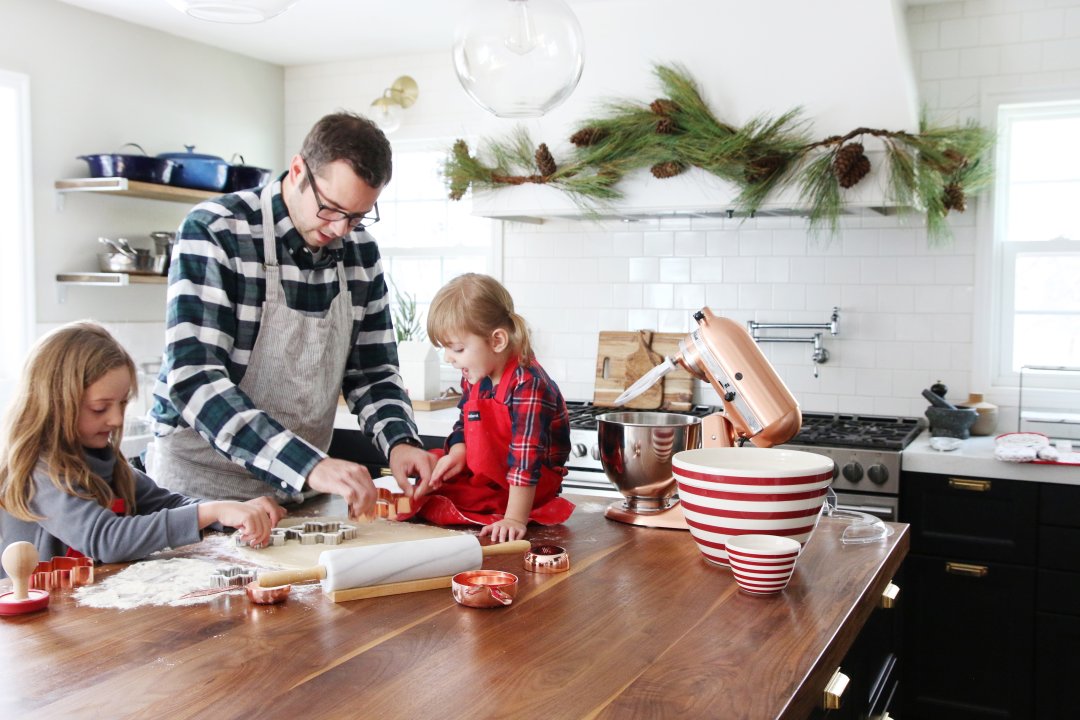 We really love to let our children do as much of the baking as possible. The sense of pride that radiates from their hard work is more than worth it. From measuring, to rolling out dough (their favorite part!) to using all the different cookie cutters—they can do it! This year we picked up snowflakes, trees and gingerbread man shapes from Crate and Barrel and I watched as they carefully fit them all together.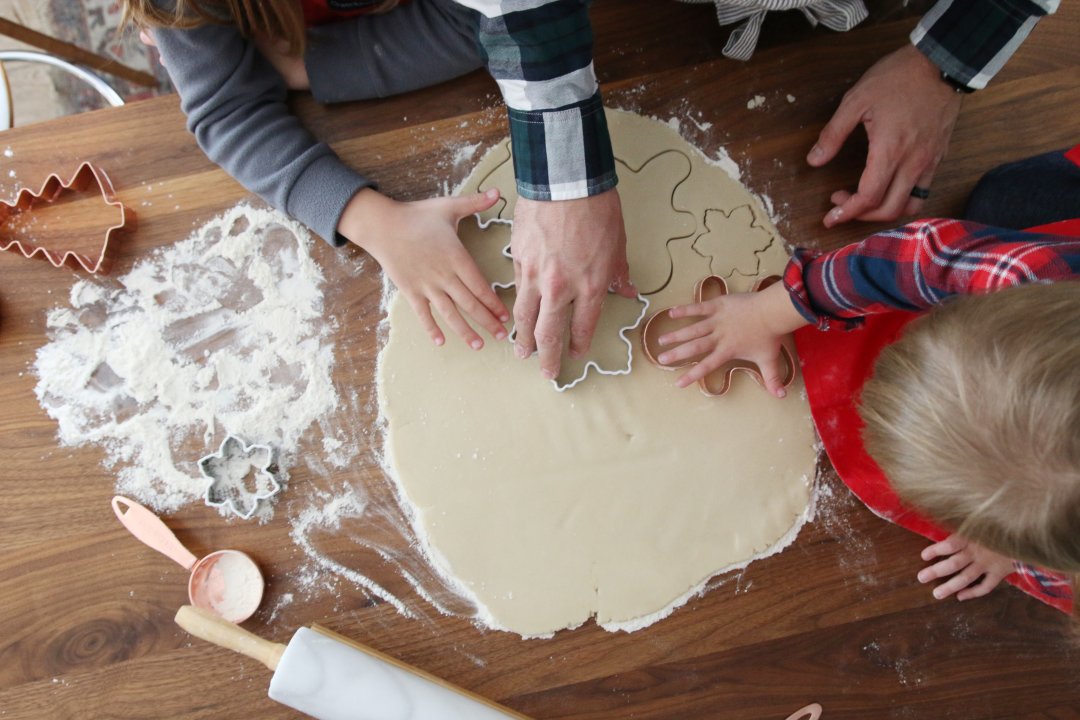 We also found this sweet Baked For Santa cookie stamper that leaves the message imprinted in the cookie. It would be best with a butter cookie, but we couldn't resist stamping a few of these ones.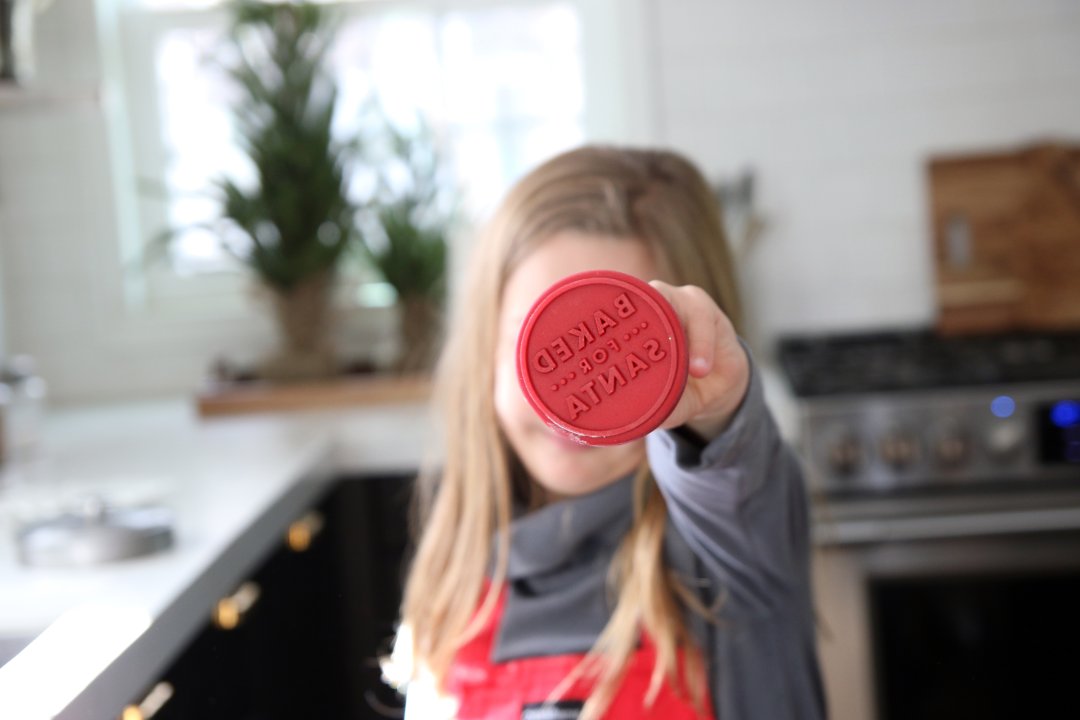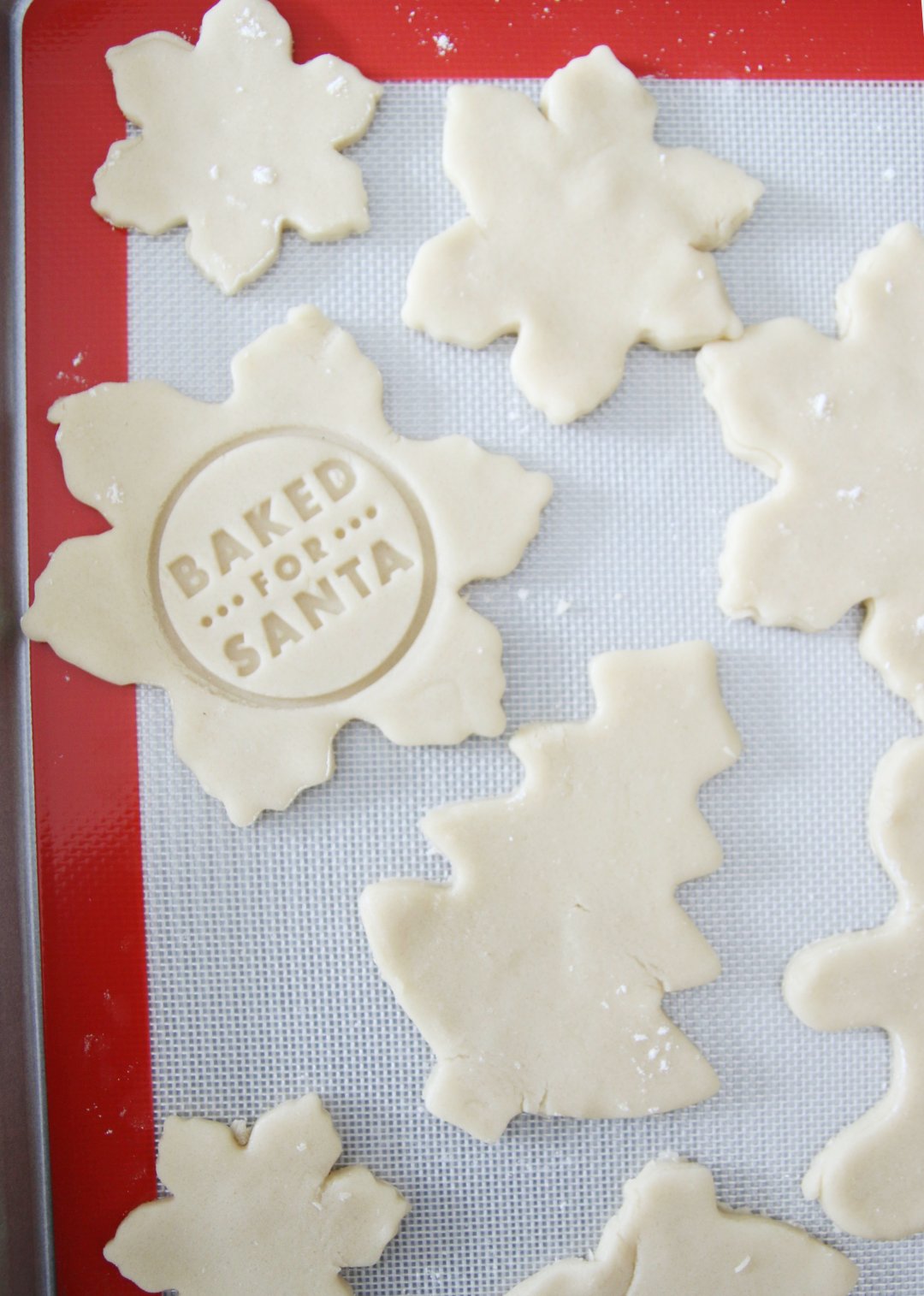 Those 6-8 minutes in the oven are long, but our two year old waited so patiently and watched the cookies bake the entire time.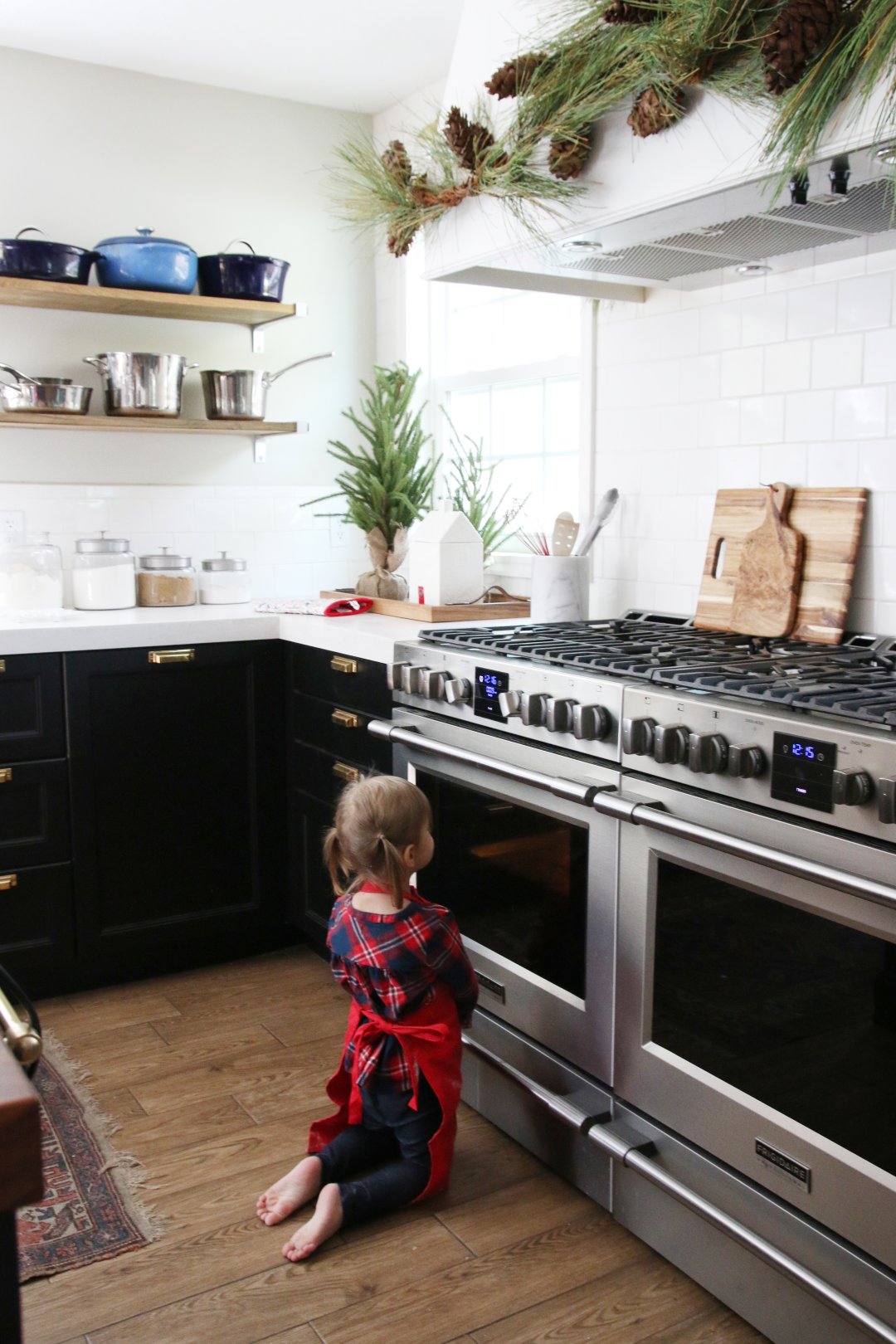 After they cooled, we all decorated the cookies with icing and sprinkles.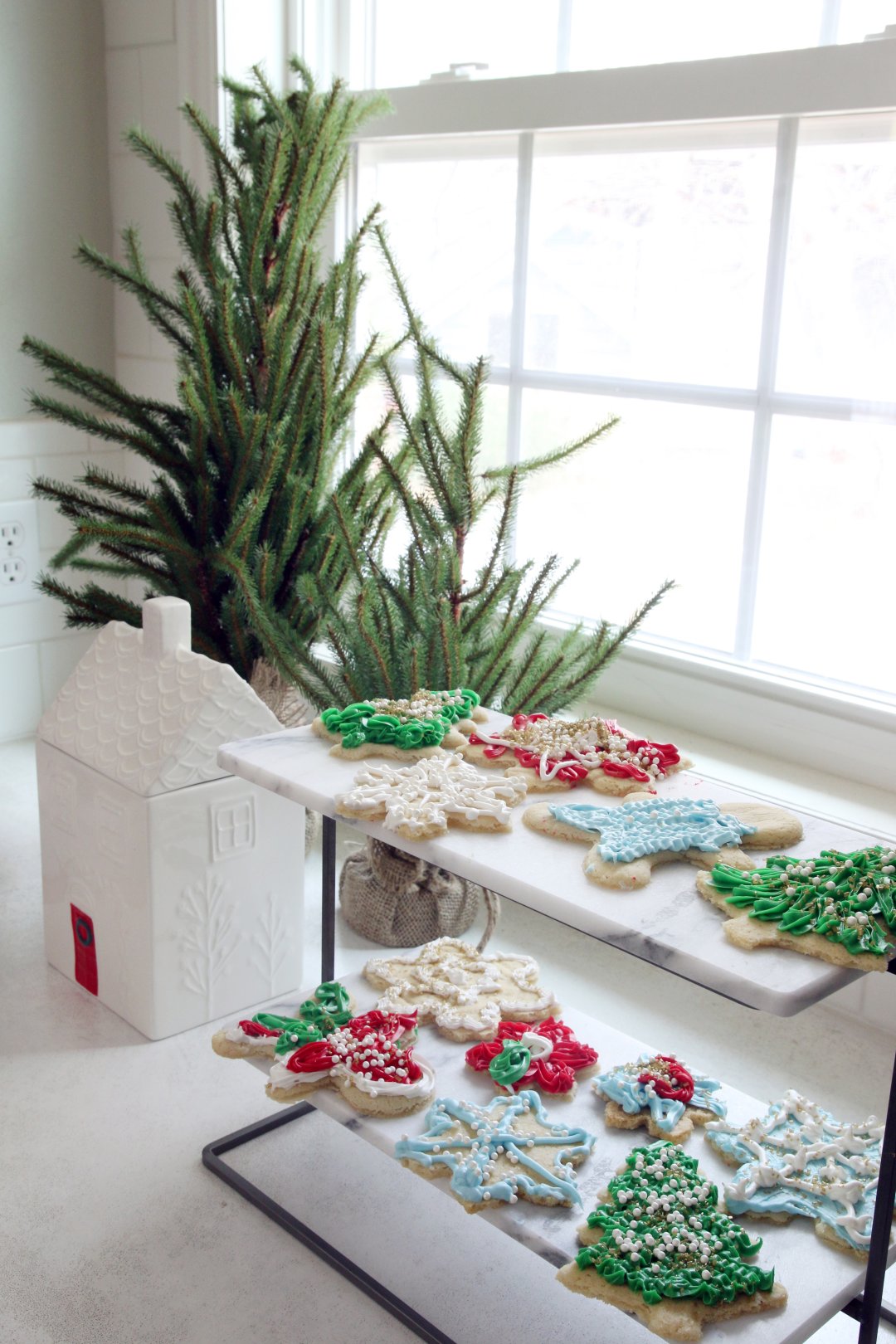 A special heirloom holiday cookie jar is something I've been on the hunt for for years, and this house-shaped one from Crate and Barrel was worth the wait. It's charming and something I am excited to have on our kitchen countertop for decades to come. We put some plain ones in the cookie jar for friends that might prefer a plain sugar cookie, or for decorating later, and loaded up the tiered marble trays with our frosted cookies.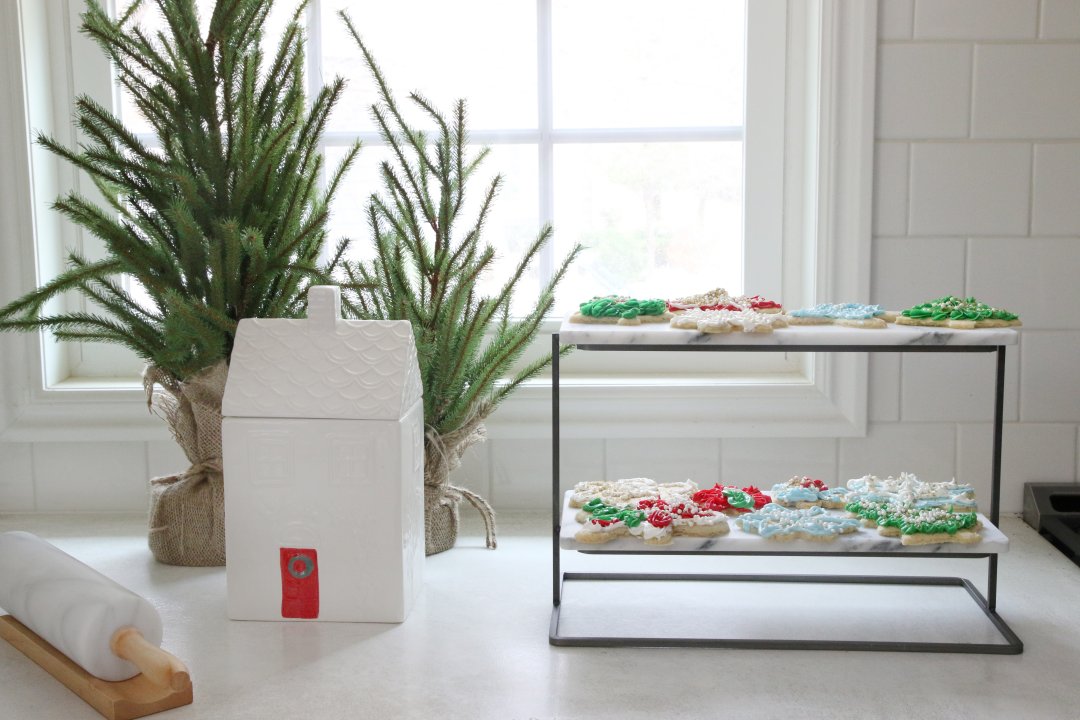 Are there any special cookie traditions in your home? Comment below!
1 1/2

cups

butter

softened

2

cups

white sugar

4

eggs

1

teaspoon

vanilla extract

5

cups

all-purpose flour

2

teaspoons

baking powder

1

teaspoon

salt
1 1/2

cups

butter

softened

2

cups

white sugar

4

eggs

1

teaspoon

vanilla extract

5

cups

all-purpose flour

2

teaspoons

baking powder

1

teaspoon

salt
In a large bowl, cream together butter and sugar until smooth. Beat in eggs and vanilla. Stir in the flour, baking powder, and salt. Cover, and chill dough for at least one hour (or overnight).

Preheat oven to 400 degrees F (200 degrees C). Roll out dough on floured surface 1/4 to 1/2 inch thick. Cut into shapes with any cookie cutter. Place cookies 1 inch apart on ungreased cookie sheets.

Bake 6 to 8 minutes in preheated oven. Cool completely.