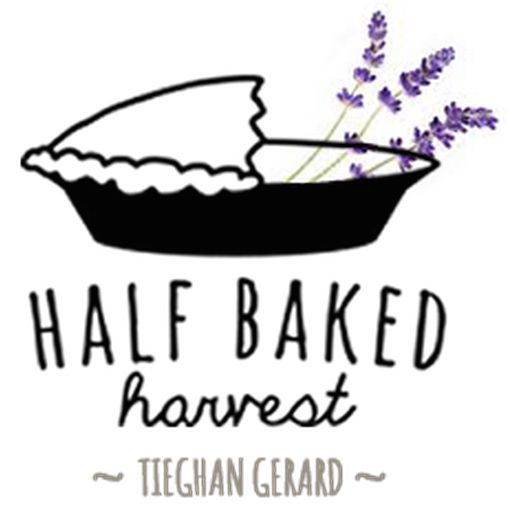 halfbakedharvest.com
Here's some comfort food that's anything but complex. We've partnered with Tieghan Gerard, founder of Half Baked Harvest, to create a ramen recipe you can make right in your slow cooker.
Growing up, ramen noodle soup was pretty much a staple. After school, it was my go-to snack, and on chilly fall days, it was so warm and comforting. Those noodles, ahh those noodles, they will forever be my favorite.
With fall here and the weather turning cooler by the day, I am once again left craving those warm and comforting soups. I love a good creamy squash based soup, but nothing comforts me quite like a big bowl of ramen…it's all about those noodles and a REALLY good broth base. Total comfort in a bowl!

Here's the thing, I have not had an actual bowl of ramen (the kind from the grocery store that comes in an orange bag) since probably fourth or fifth grade. Somewhere along the way, and a hundred plus bowls downed, I learned that my favorite after school snack really wasn't all that good for me. And since I was a freaky kid, that revelation actually made me stop eating ramen for the next 10 or so years of my life. I know, what?!?
The good news is I am now making my own version, and well… I think it's about a million times better, and definitely healthier! Yeah!!
I am a huge fan of the Vietnamese banh mi sandwich. It's an insanely delicious sandwich baguette filled with seasoned pork (chicken, tofu and beef can also be used), pickled veggies and a spicy mayo. There are a lot of different takes and spins on the sandwich, but my favorite way to make it is with soy-marinated pork, veggies and a fried egg…can't forget that egg!
In thinking about this ramen, I decided to use those same flavors and bring them together into one easy delicious, slow cooker ramen recipe full of flavor. Perfect for fall.

Basically, you just add all of the ingredients into a slow cooker, set it and let that pork cook low and slow in a gingery-soy based broth that has just a little kick to it! I like to cook the soup for at least eight hours so the pork just falls apart when it's time to serve.

One of the most important things about this soup are the toppings. They are what really put this bowl over the top! You'll need some fresh carrots, fresh basil, Fresno chilies or jalapenos, limes, green onions and toasted sesame seeds.

Oh, and most important, you cannot eat a bowl of ramen without a perfect soft-boiled egg. You just can't skip the egg; it's my favorite part!
I have found that seven minutes in boiling water seems to produce the most perfect soft-boiled egg. I just set the timer on my phone while they boil and when seven minutes is up, I remove the eggs from the water and immediately run them under cold water to stop them from cooking any further. Then you peel, which is my most dreaded task, but hey, eggs are worth it!
I also really love serving this ramen soup with a toasted baguette since the flavors are so similar to a banh mi sandwich. The baguette just completes the meal!

Is this not the prettiest bowl of ramen ever? In my eyes, it's picture perfect fall comfort food!
You really need to add this slow cooker recipe to your fall "must make" list. You'll be so happy you did!
Vietnamese Banh Mi Style Slow Cooker Ramen Soup
Ingredients
2-3 pounds pork shoulder roast (or butt)
4 cups low sodium chicken broth, plus more if needed
1/4-1/2 cup low sodium soy sauce
1/4 cup rice vinegar
2 tablespoons fish sauce
1 tablespoon fresh ginger, grated
2 cloves garlic, minced or grated
1 cinnamon stick
1 tablespoon sambal oelek (chili paste) (or to taste)
The juice of 1 lime
1 tablespoon sriracha
1 tablespoon toasted sesame oil
1 teaspoon black pepper
2 tablespoons brown sugar
4 packs Ramen noodles, seasoning packets discarded
1/2 cup fresh basil + cilantro, chopped
4 soft boiled or fried eggs, for serving
1/2 cup each: sliced carrots, sliced jalapeños, daikon and green onions, for serving
toasted sesame seed, for serving
toasted french bread slices, for serving
Directions
Heat a large skillet over high heat. Add the pork and sear all over until browned and caramelized. You may skip this step if in a hurry.
Add the pork to the bowl of a crockpot. Pour the chicken broth, 1/4-1/2 cup soy sauce (depending on your taste, I like using 1/2 cup), rice vinegar and fish sauce over the pork. Then add the ginger, garlic, cinnamon stick, sambal oelek, juice of 1 lime, sriracha, toasted sesame oil, black pepper and brown sugar. Cover the crockpot and cook on low for 7-8 hours or on high for 4-6 hours (I recommend going low and slow).
Remove the pork from the crockpot and lightly shred the pork with two forks or pull apart with your fingers. Keep warm.
Add the ramen noodles, cilantro and basil to the crockpot and allow to cook 5 minutes. Once the noodles are cooked, add in about half of the pork and stir. Ladle the soup into bowls. Top with the remaining extra pork and an egg (seasoned with salt and pepper). Add carrots, daikon, jalapeños, green onions and cilantro, if desired.
For another easy comfort food, try Adventures in Cooking's recipe for Fall Roasted Carrot and Garlic Soup.