As one of our most used spaces, even the most pristine kitchen can quickly become a disordered mess. We partnered with blogger Christiann Koepke to show you how to use that spring cleaning spirit to get your kitchen organized in five easy steps.


I recently moved into my new apartment in downtown Portland. Because I was so overjoyed about the increase in space and larger kitchen, I was inspired to do some spring cleaning. My first stop was the kitchen pantry.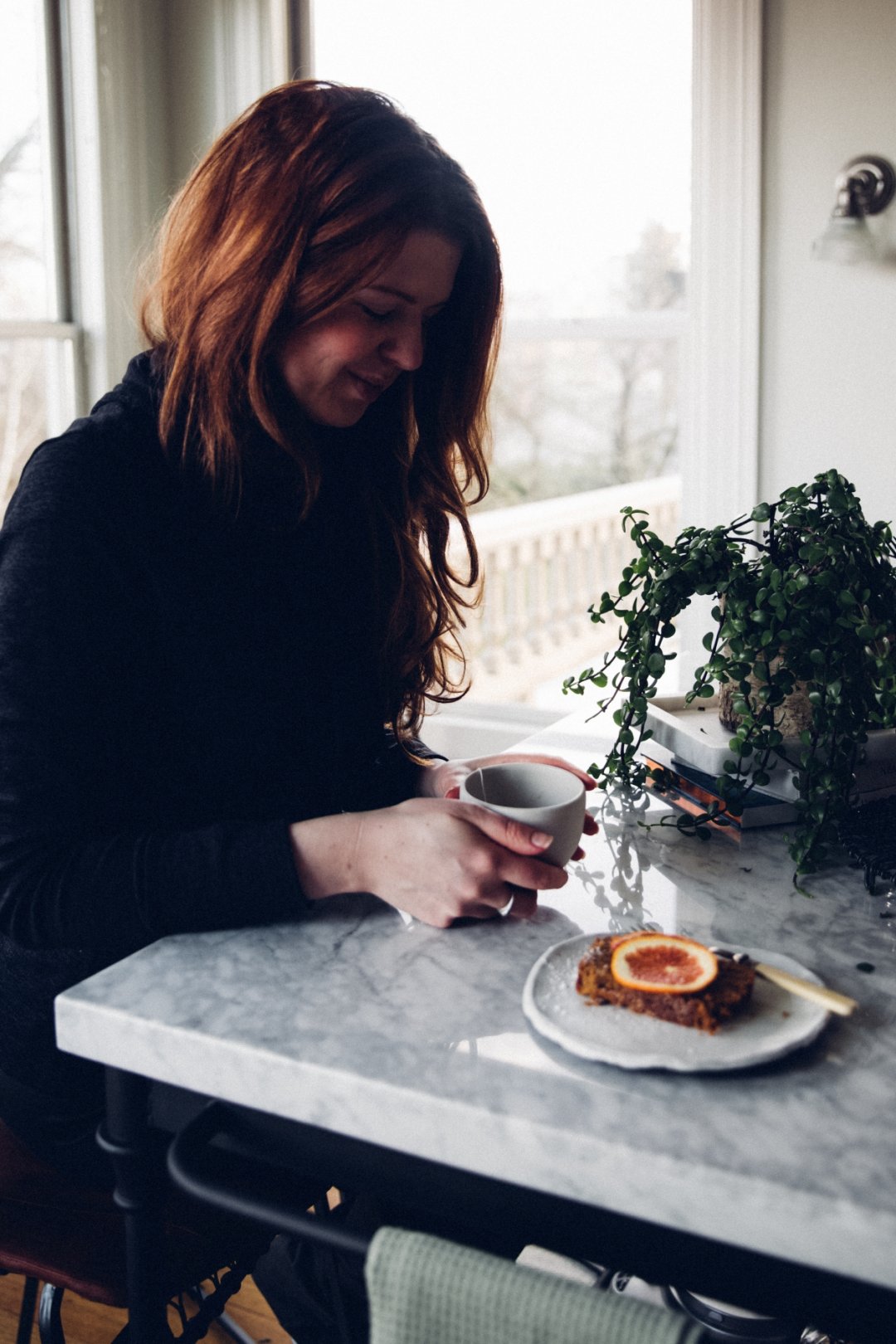 I don't know about you, but as a food blogger and writer, my kitchen is the most important room in the house. It's incredibly important for it to be a peaceful, organized room so that my time is efficient. Especially when time is short, you need to know where that quinoa is before the water boils over, am I right?!
My pantry was so ridiculous that I couldn't even bring myself to share a before picture for this image collection – let's just say that I had shelf after shelf brimming with half used sacks and paper clips, missing labels and on – all this contributed to frustration while recipe developing which I do on a daily basis!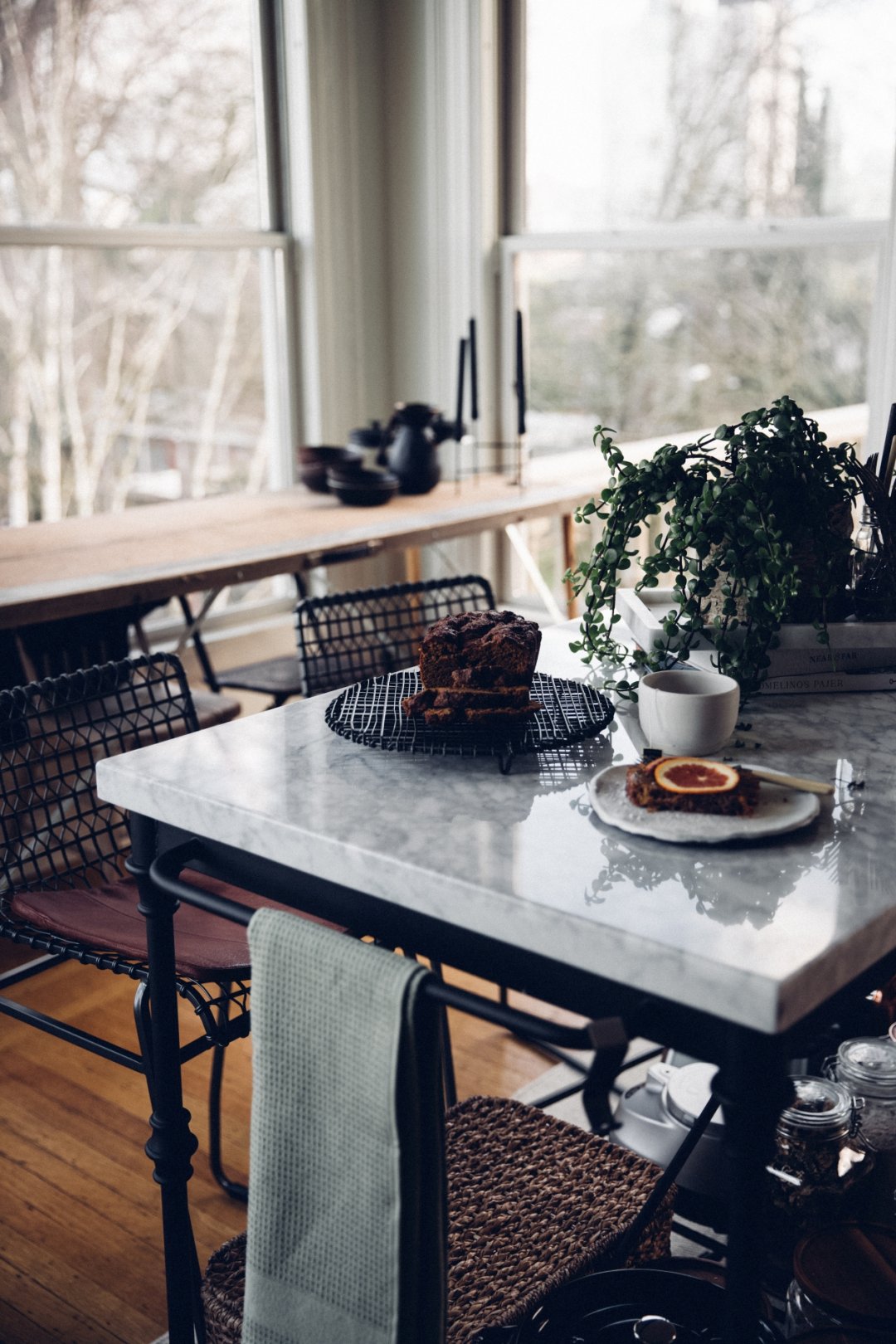 However, after my spring kitchen makeover with Crate and Barrel, I've found that my kitchen and pantry is certainly my favorite room in the house. Everything feels peaceful, and I'm able to really focus on what's at hand when I step into pulling together content for my next blog post. Honestly, it was one of the best investments of my time.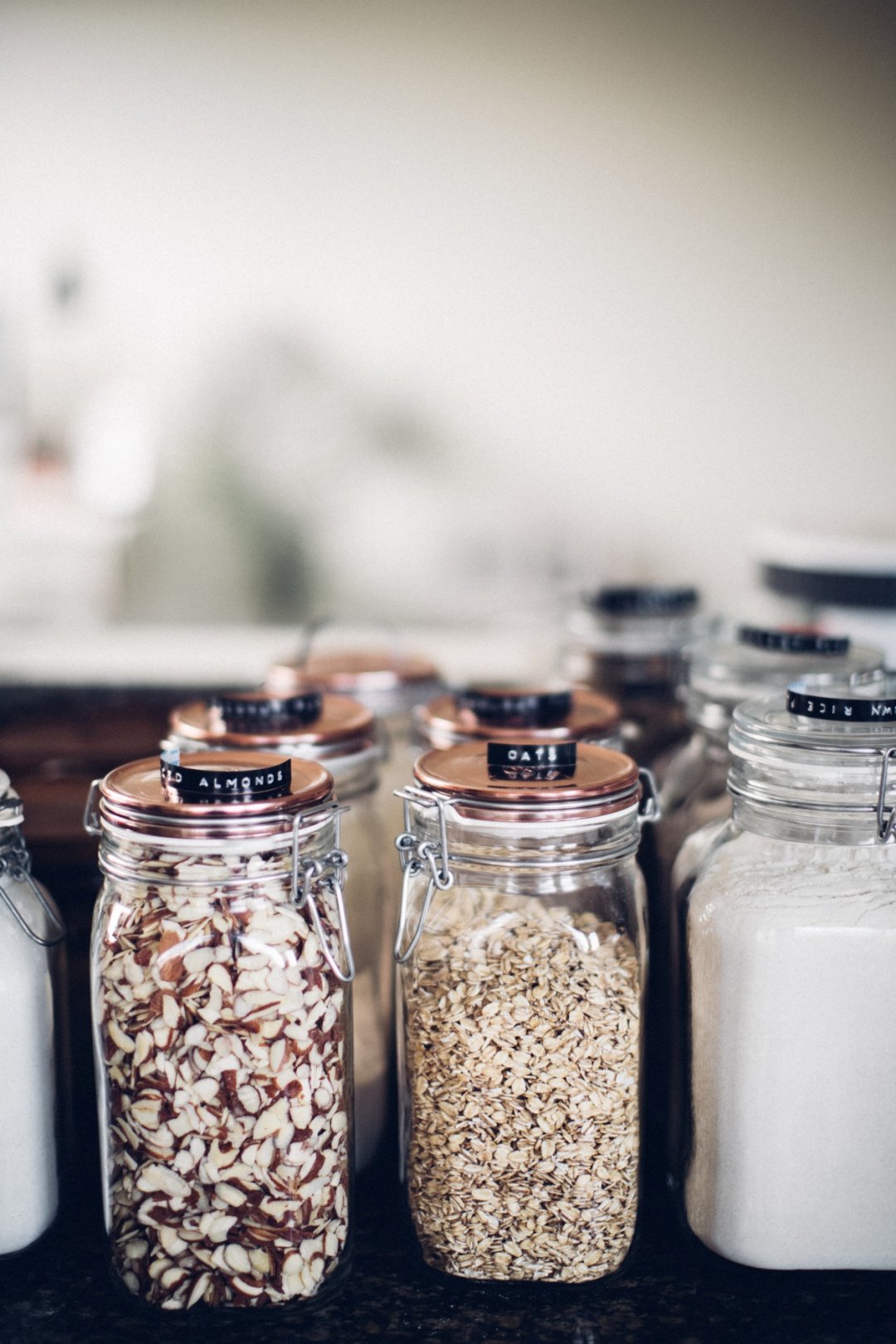 So, here's how I did it! Excited to share with you 5 easy steps to get your sad pantry back in order and blushing by your next spring gathering with friends:
First, I counted all the items in my pantry that I use on a regular basis. I came up with 25 primary spices and 10 types of flour alone!
Second, I went over to the Crate and Barrel site and started shopping under their kitchen organization section. I found containers I loved that would also support the type of food I had. Here's a couple tips:
I highly recommend storing your food in glass jars that have strong seals.
I grabbed a few acacia jars with a wider mouth so that I could easily have my most used items, such as regular flour and sugar, with reach. I stored these directly under my island for quick and easy access.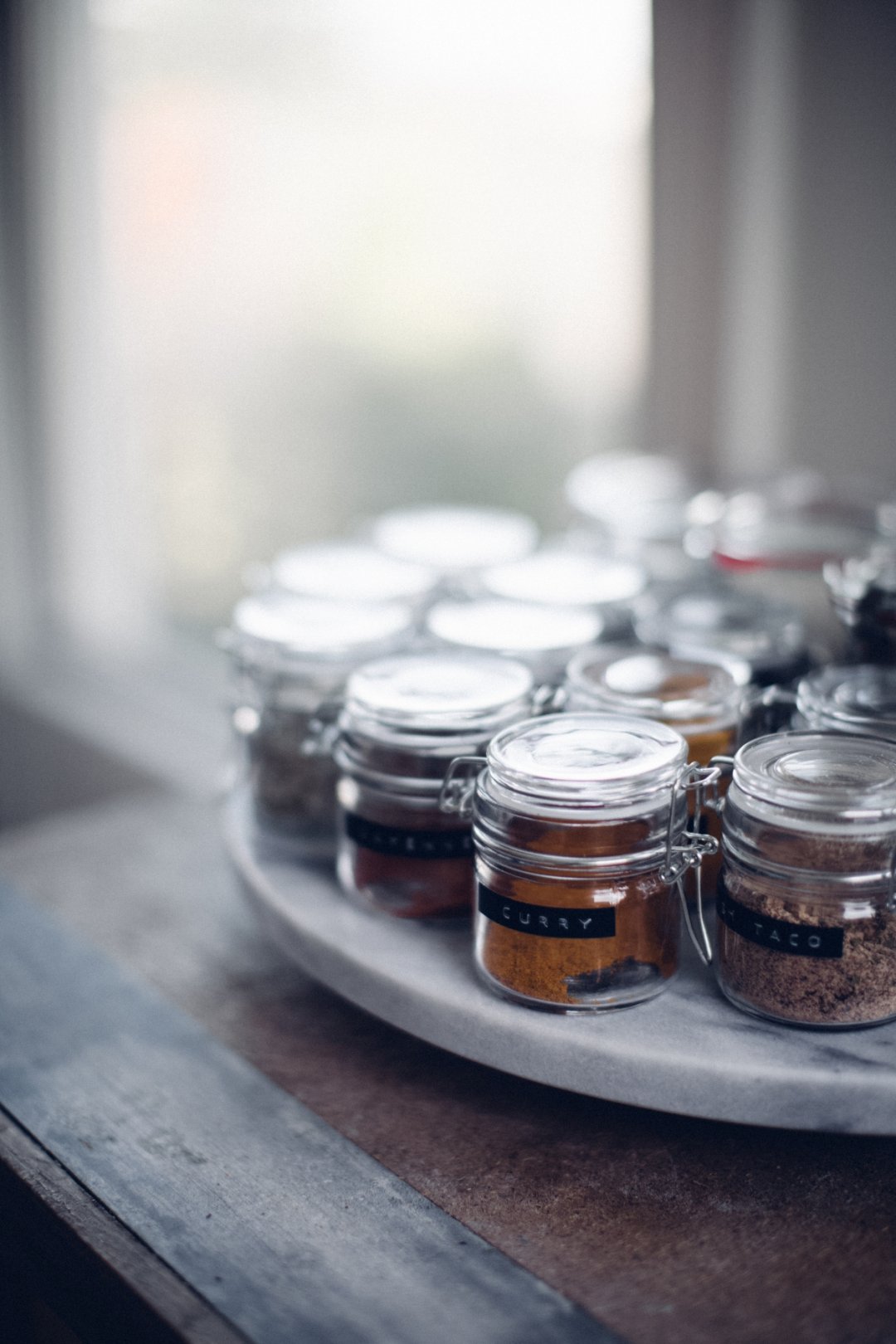 Third, I made sure that all the products I chose made a cohesive statement, so that it would look good ( ok, gorgeous) together on my shelves. I knew this would be an investment that I'd enjoy for years (jars never wear out!!)
Fourth, I bought a label maker! I wish I would've had this around years ago! I went through 2 full black rolls of tape on this project alone. Just think of the possibilities!
Finally, I set aside one work day and did it all. Start to finish. The whole pantry was cleared out, wiped down and sorted. Everything went into a jar and was labeled right then and there. I put my most used items closer to front and then categorized left to right: quinoa, rice, and beans in one, all my seeds and nuts next, all my flour types next. I also did a date check on all my stock. Did you know flour can expire?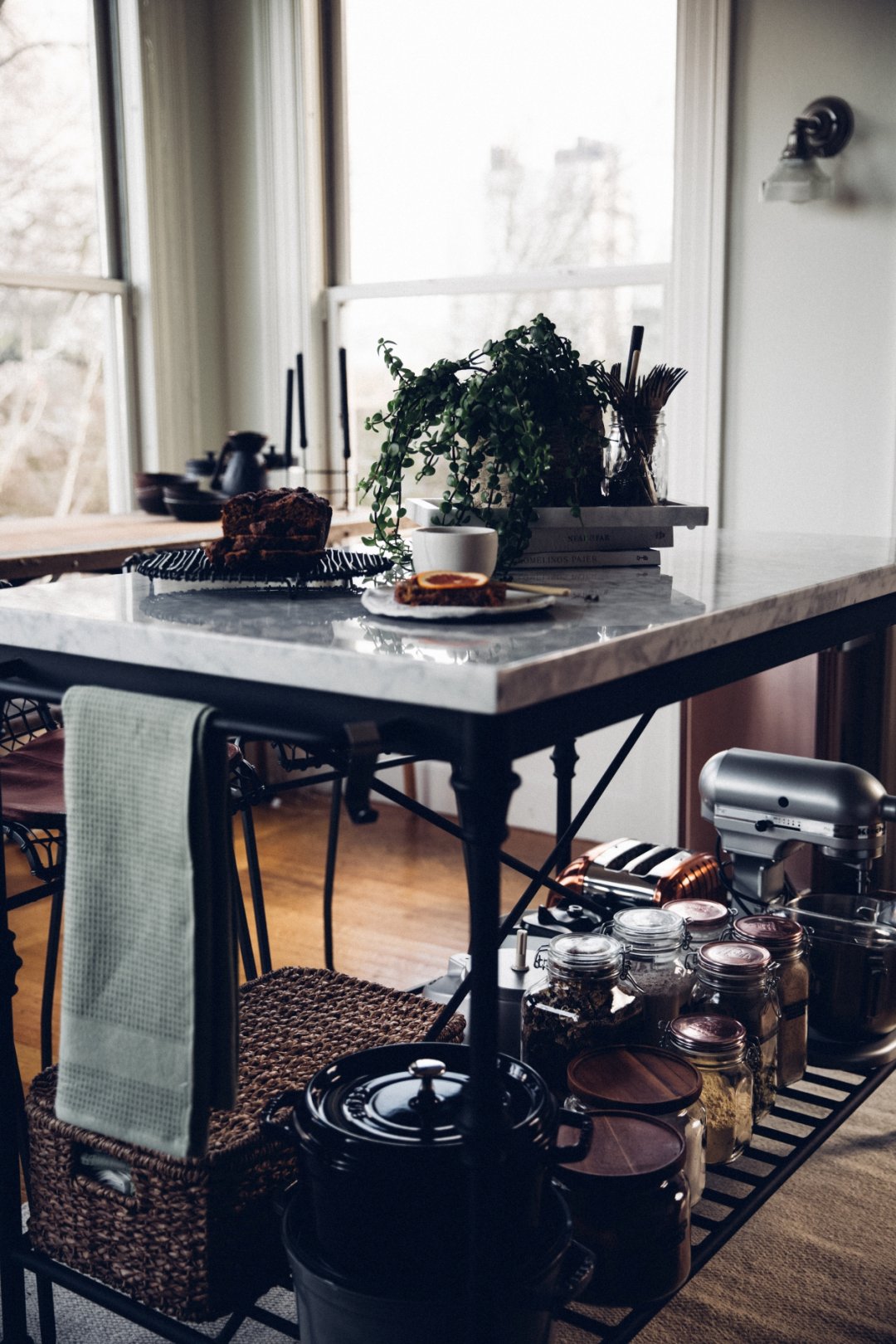 The result? I am one very happy cook!! In addition to my pantry organization project, I ordered this beautiful marble kitchen island (perfect for lower shelf storage) and also some new kitchen pieces to replace some old wares I had collected over the years.
The whole project felt so refreshing to complete, and I now want to be in my kitchen more than ever! I hope you also feel inspired to take on a spring cleaning project of your own!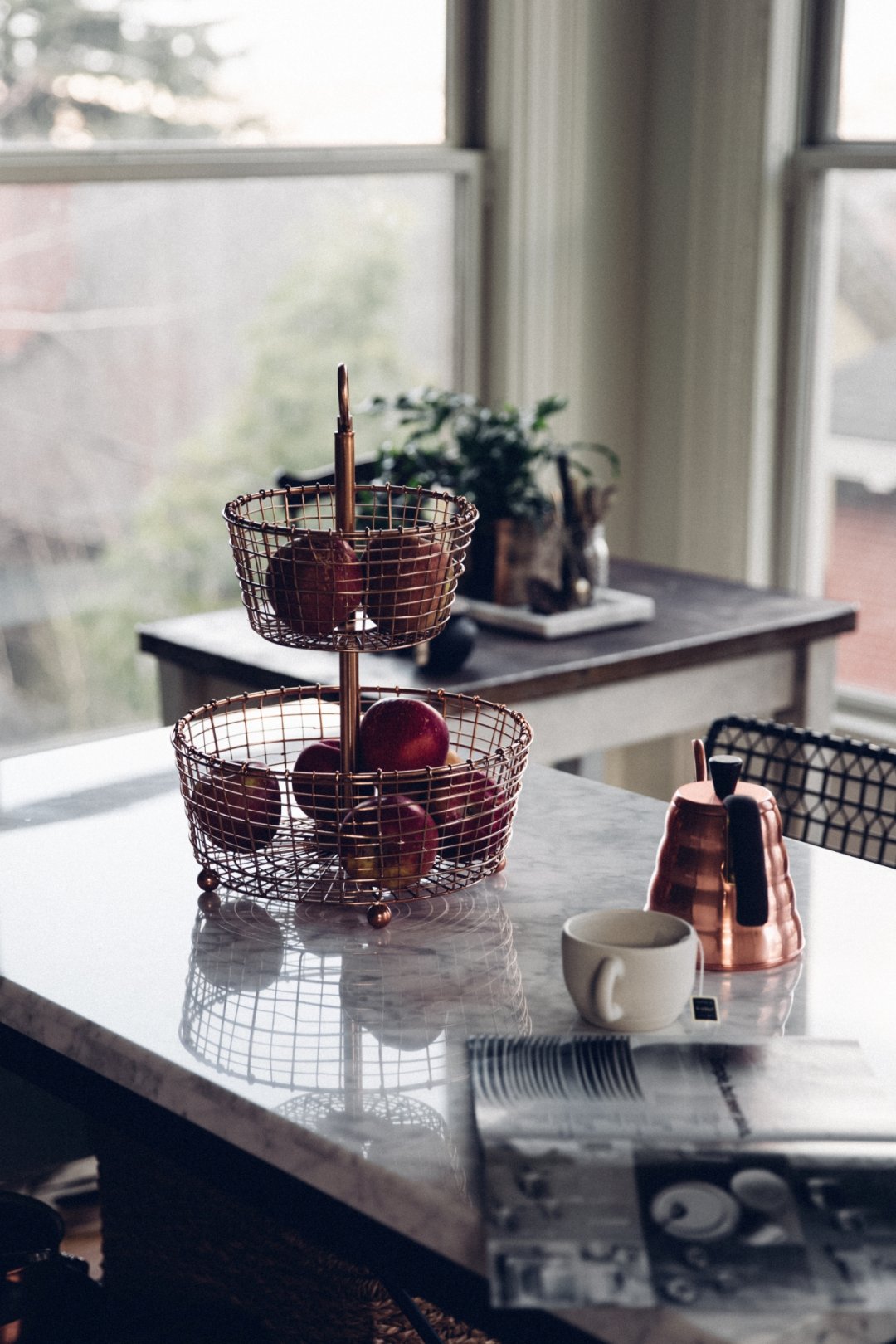 Any questions or comments? I'd love to hear from you!
Next stop? The home office. Get our organization tips.