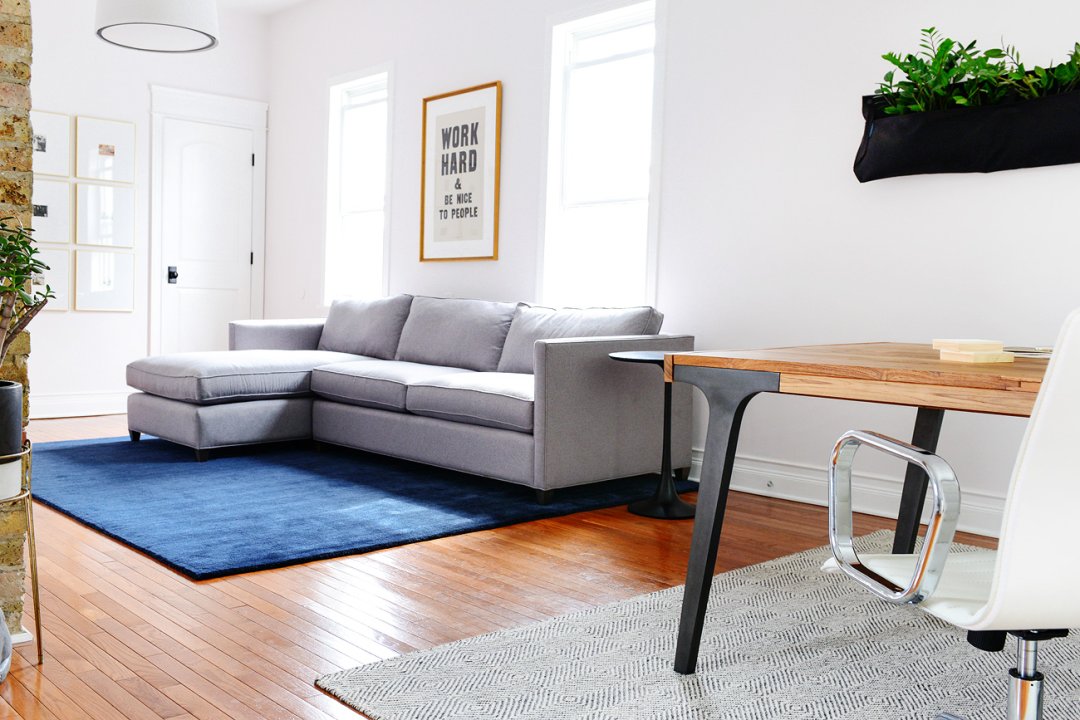 The home office can be easy to neglect, even if you spend a lot of time there. We're partnering with DIY experts Kim and Scott Vargo of Yellow Brick Home to give their home studio a makeover. Let's start with the basics.
Over the last few weeks, we had a couple of very special deliveries; our Crate & Barrel items for the home studio began to trickle in! In preparation of the shipments, Scott and I purged, organized and donated as much as we could to give ourselves a blank slate. Because our home studio is wide enough to be divvied up into two separate spaces, we decided to best utilize the long (but narrow) room by creating different zones. On one side, we planned for your typical office – a desk, chairs and plenty of room to file away papers. On the other, we'd have a lounge!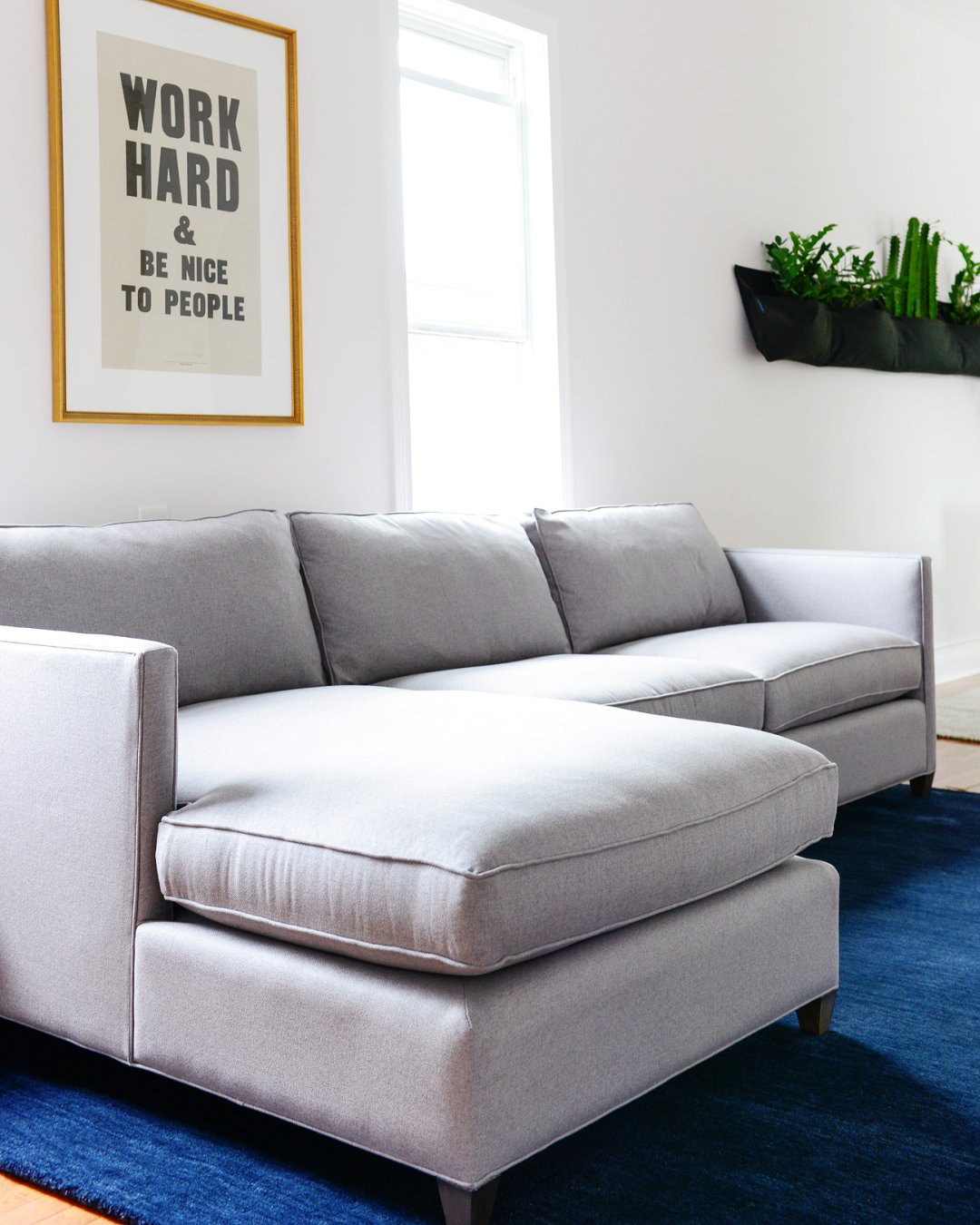 The Dryden sofa sits pretty in the lounge, and I'm happy to report that it's been the center of several movie nights already! The day it was delivered, it took all our might to get off the couch and go to bed that evening. It's wide enough for each of us to sprawl out completely, and we could see it doubling as an overflow guest bed by removing the back cushions. (I may have considered doing that myself, just for fun!)
Our lounge will ultimately act as an inviting place to take a break from sitting at our desk, and we recently added a television so we could brainstorm ideas on a large screen for upcoming renovations. Although it's a workspace, we still plan to use it for low-key evenings in as well, so comfort was key. We grounded the Dryden with an 8' x 10' Indigo Baxter, and we couldn't be more pleased with how it contrasts with the upholstery and, most importantly, with how it feels underfoot!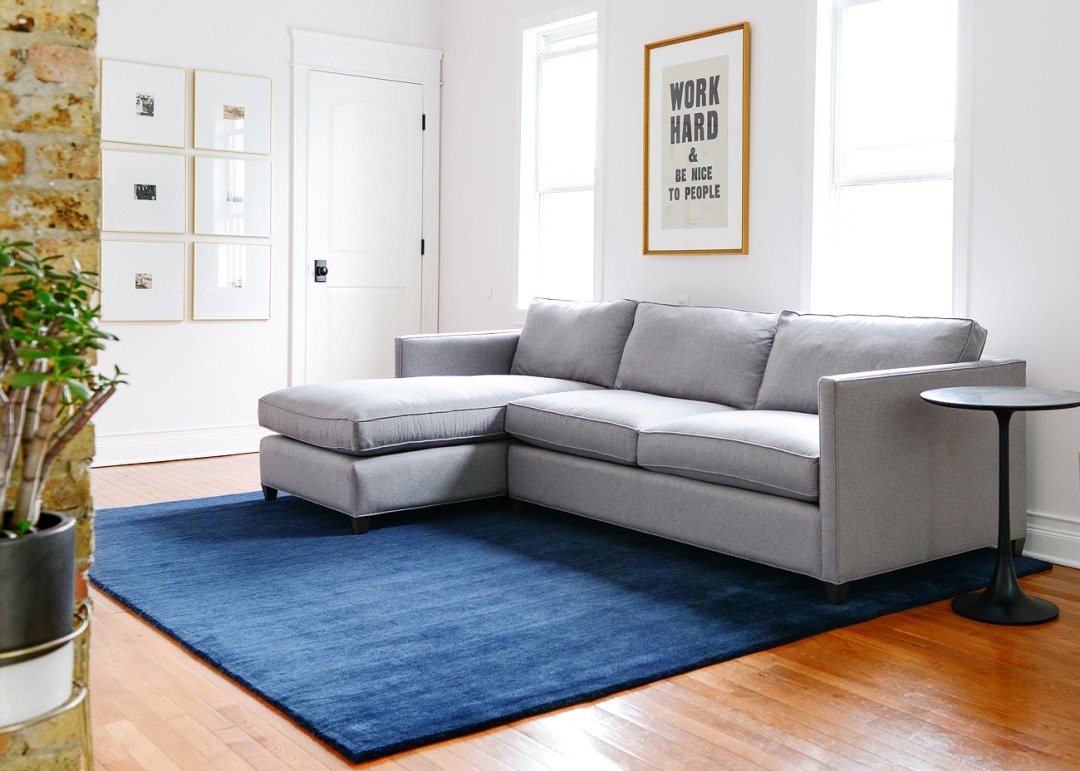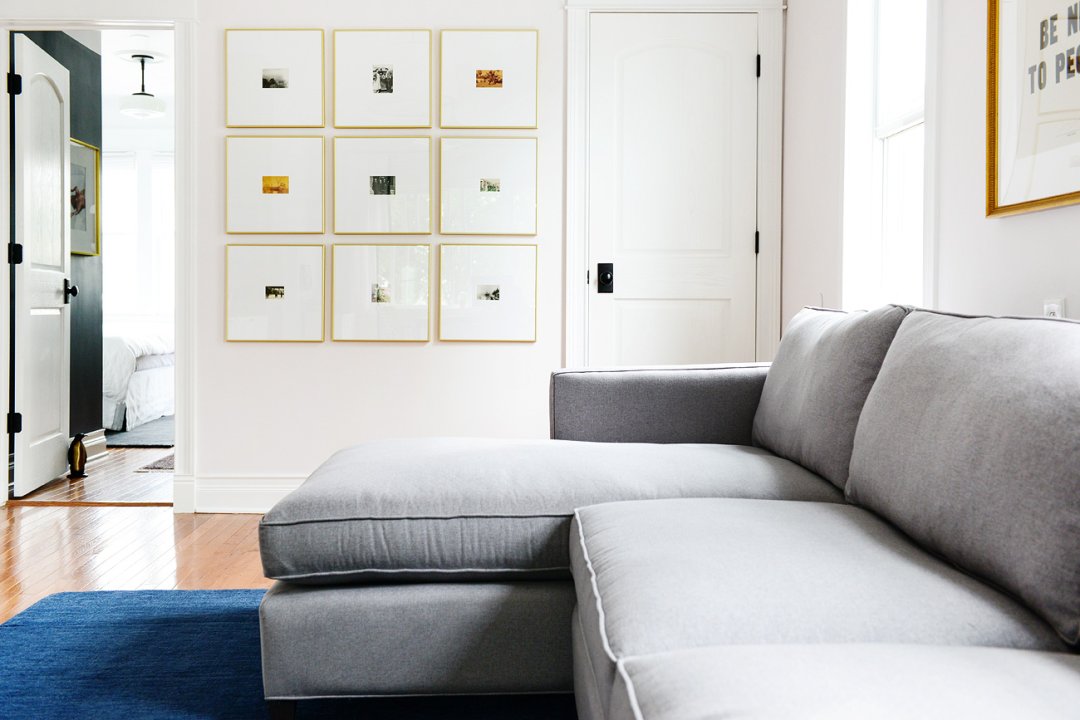 The Nero table tucks neatly to one side of our sofa, and we have plans for an additional tabletop surface with a C table, too. Soon enough, we'll fill this space with accessories – pillows, curtains and an ottoman – to further make this a room we love to work in (as if we aren't already over the moon!).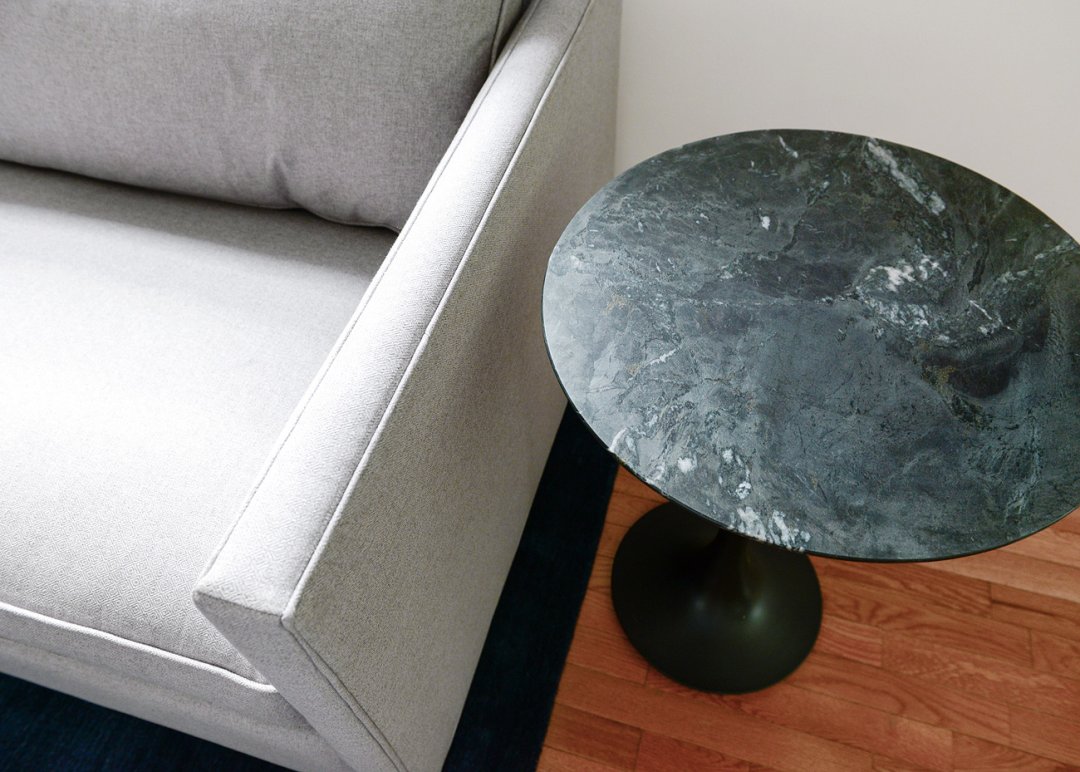 If I turn around, you can see the more traditional office set up on the other half of the room. The Lakin table had us both at hello (never before have we fallen so hard, so fast), and although it's technically a dining table, we felt that the sleek look was perfect for the studio. Even better, it extends an extra 19" on each side should more workspace be necessary!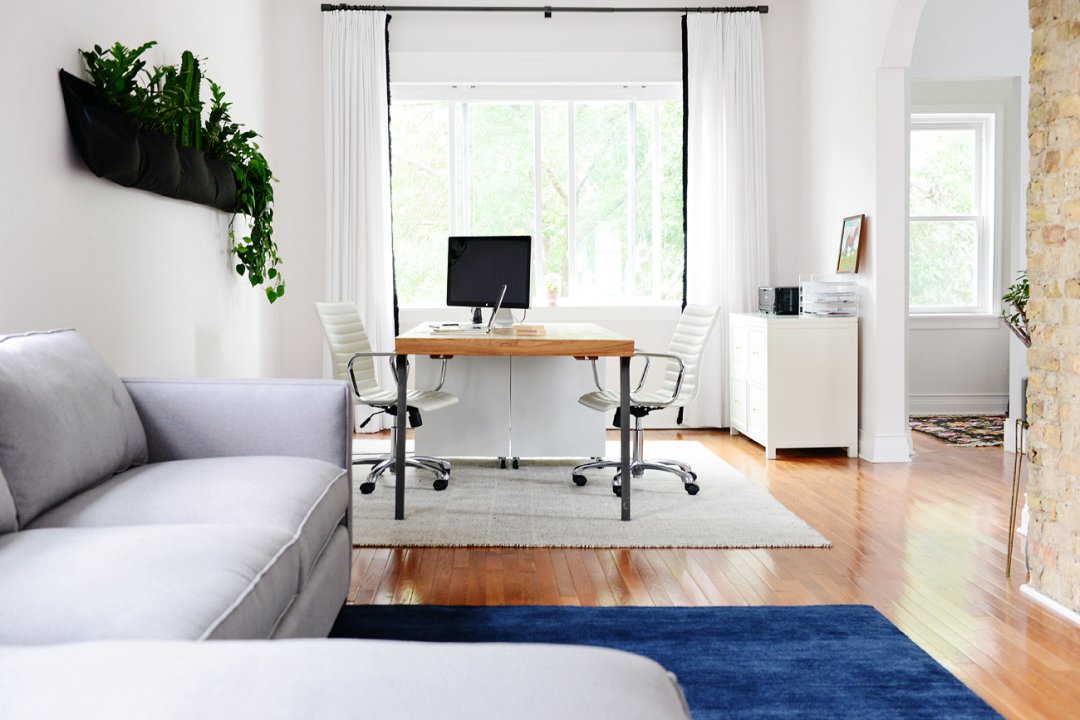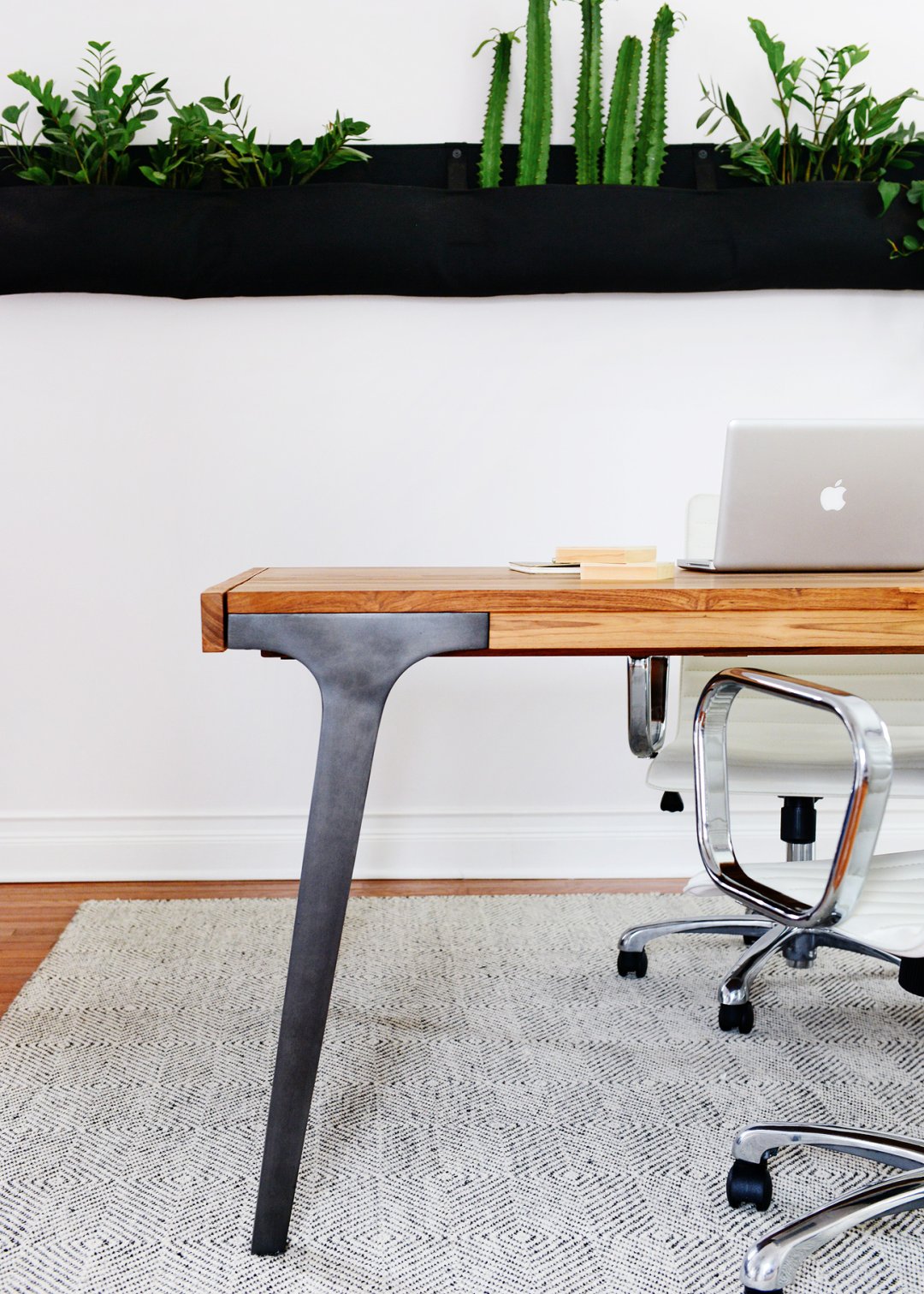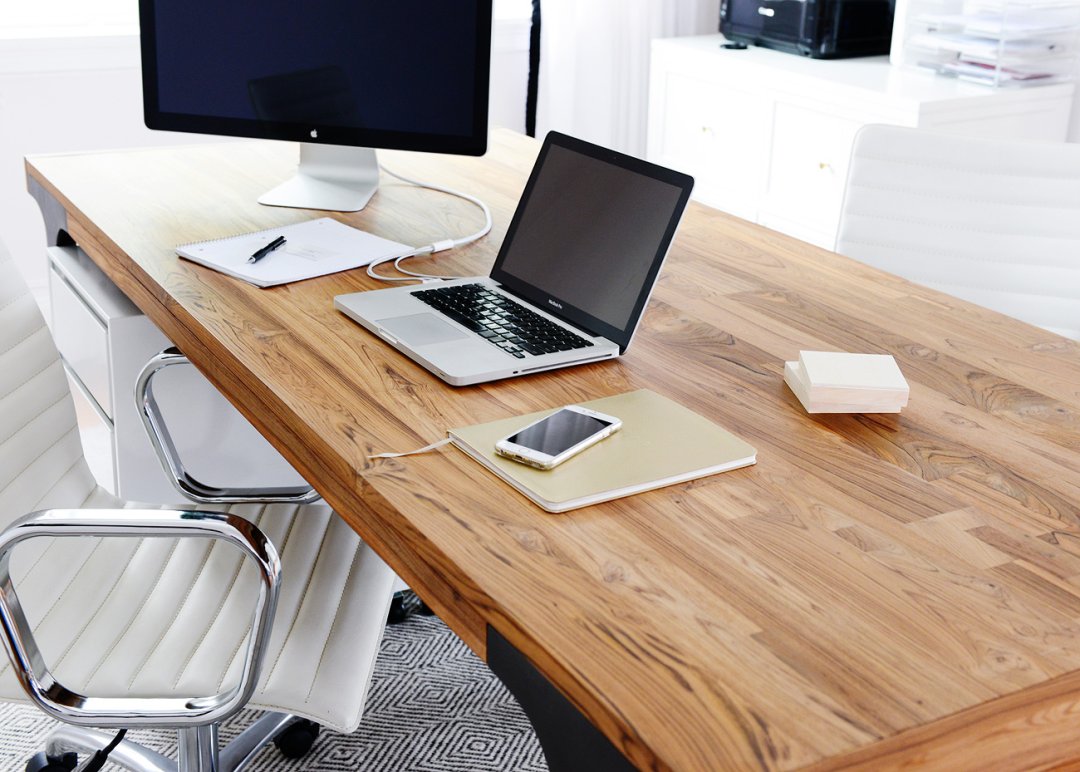 Having extra legroom was one of my top requirements, and the Lakin table offers plenty, even allowing our Ripple Office Chairs to tuck neatly underneath, arms and all! To keep the room as functional as possible, I added two Pilsen filing cabinets, one for each side: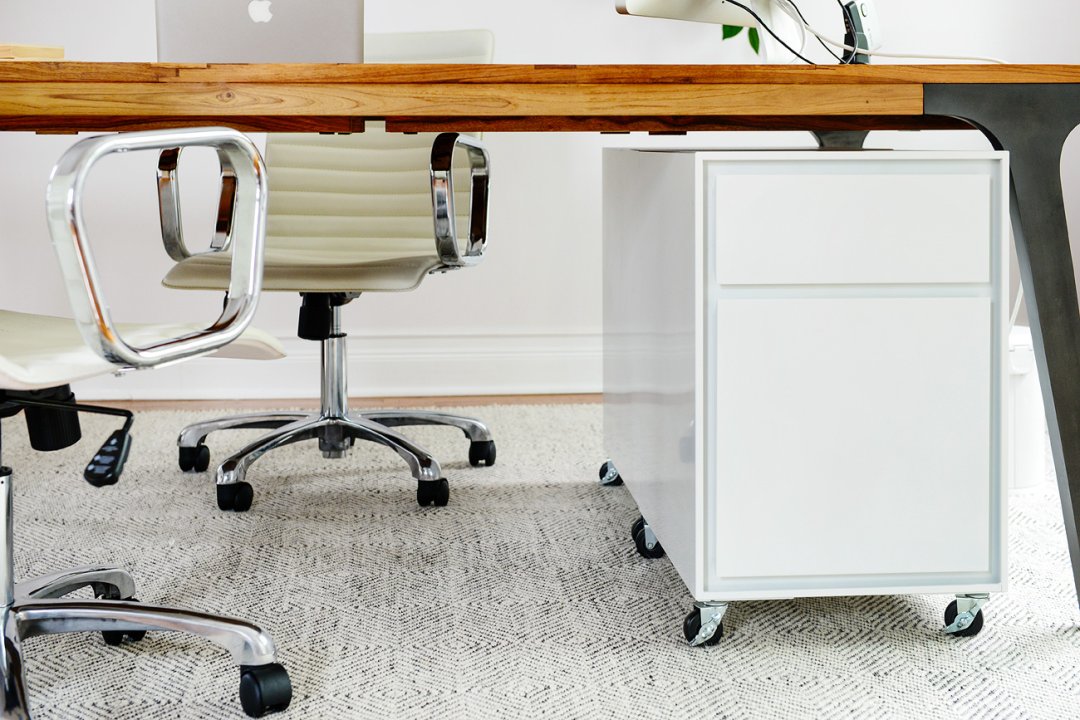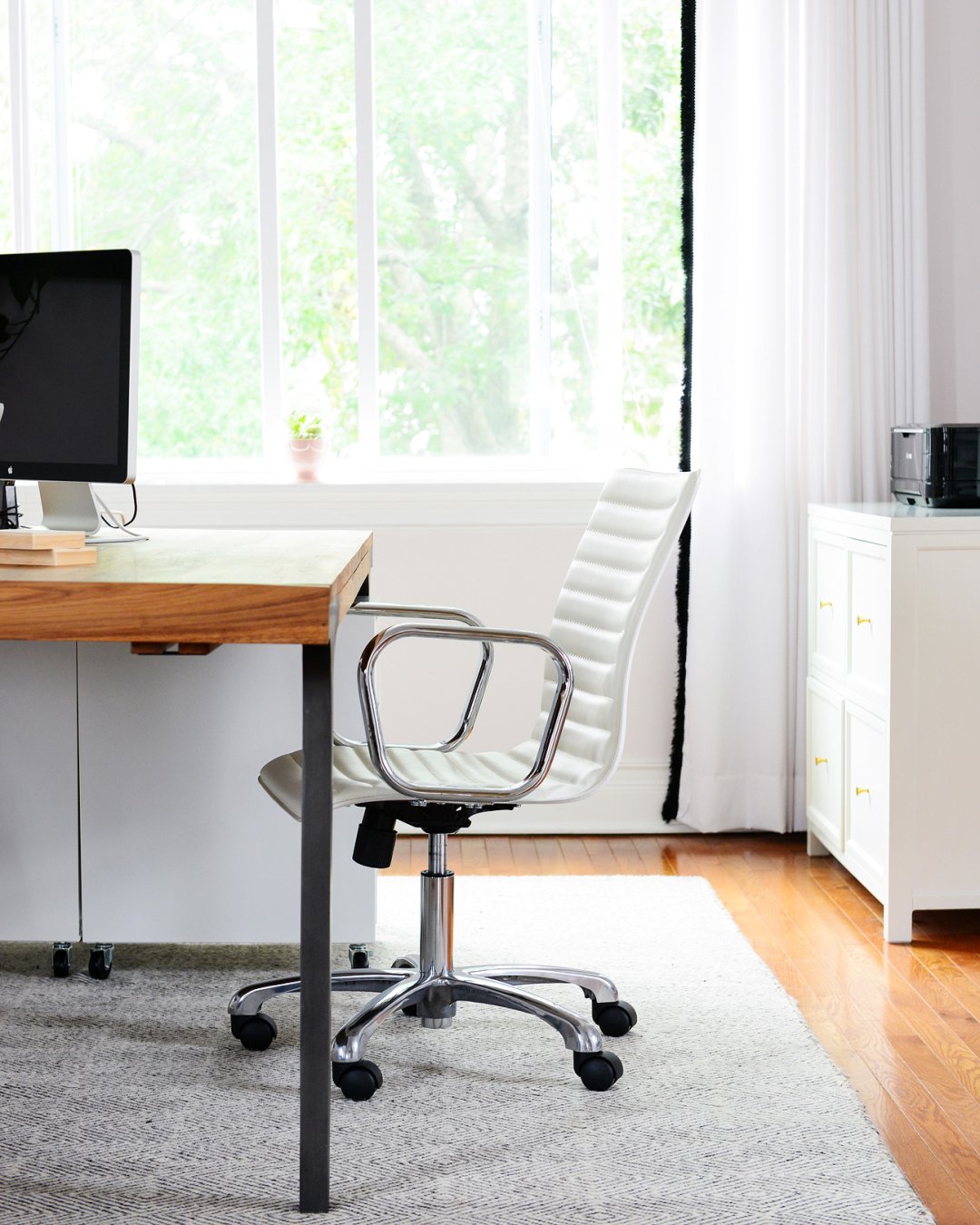 I've already started the organization of the cabinets, and we have plans to add DIY shelving to another wall for quick reach items. With the groundwork laid, the next steps are the arguably the most fun – decorating! I can't wait to share with you how that unfolds. Stay tuned.
Check back soon to see how we added the finishing touches! And don't forget to check out our part 1.