Go ahead, invite people over. Our ready-to-host soirées are wow-worthy and delicious—and easy to pull off, we promise. Read on for recipes, chef's tips, ta-da presentation tricks and shortcuts. Who's going to have fun at this party? You.

crateandbarrel.com
Summer Q
Yes, it's a cookout, but you're (mostly) off the hook from grill duty. Our mouthwatering short-rib barbecue dinner is a welcome change from burgers and hot dogs, and it's easier than it looks thanks to a cook-ahead trick that saves you hours on party day. All the meat needs is a quick sear over the fire right before you present the platter, and guests will love customizing their plates as they pick and choose from your lineup of easy homemade sauces, salad and spiked popsicles.
Spice up your margaritas.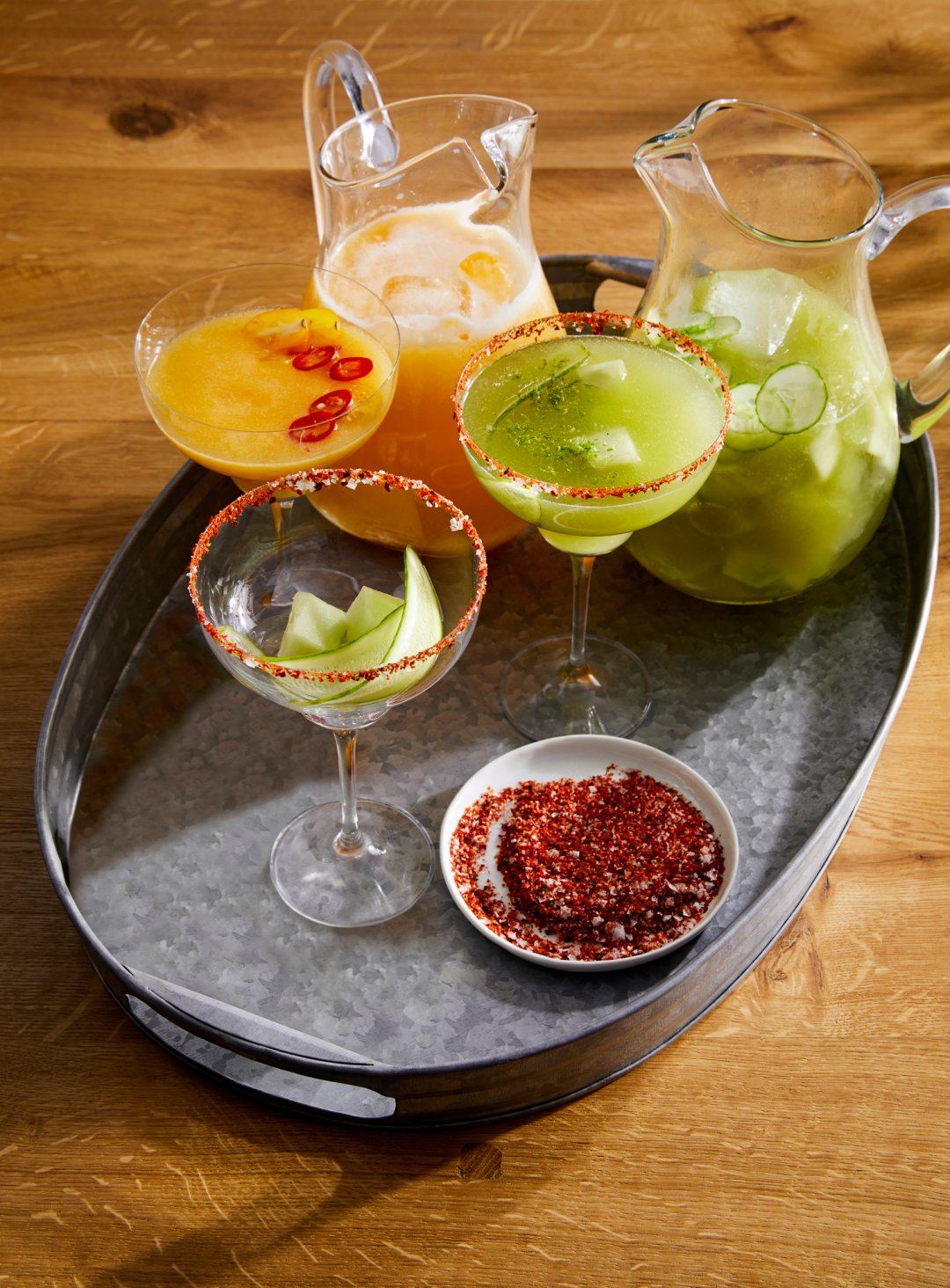 Honeydew and Cucumber Margarita with Lime Zest and Salt
This light, refreshing drink brightens up our meat-centric menu with crisp citrus notes to play off of the sweet tang in the barbecue sauces.
Peach and Yellow Tomato Margarita
Our simple, seasonal spin on a classic margarita uses what's available in your garden or in season at your local farmer's market to celebrate summer. The sweetness of the peach and acidity of the tomato cut through savory sauces and smoky meats.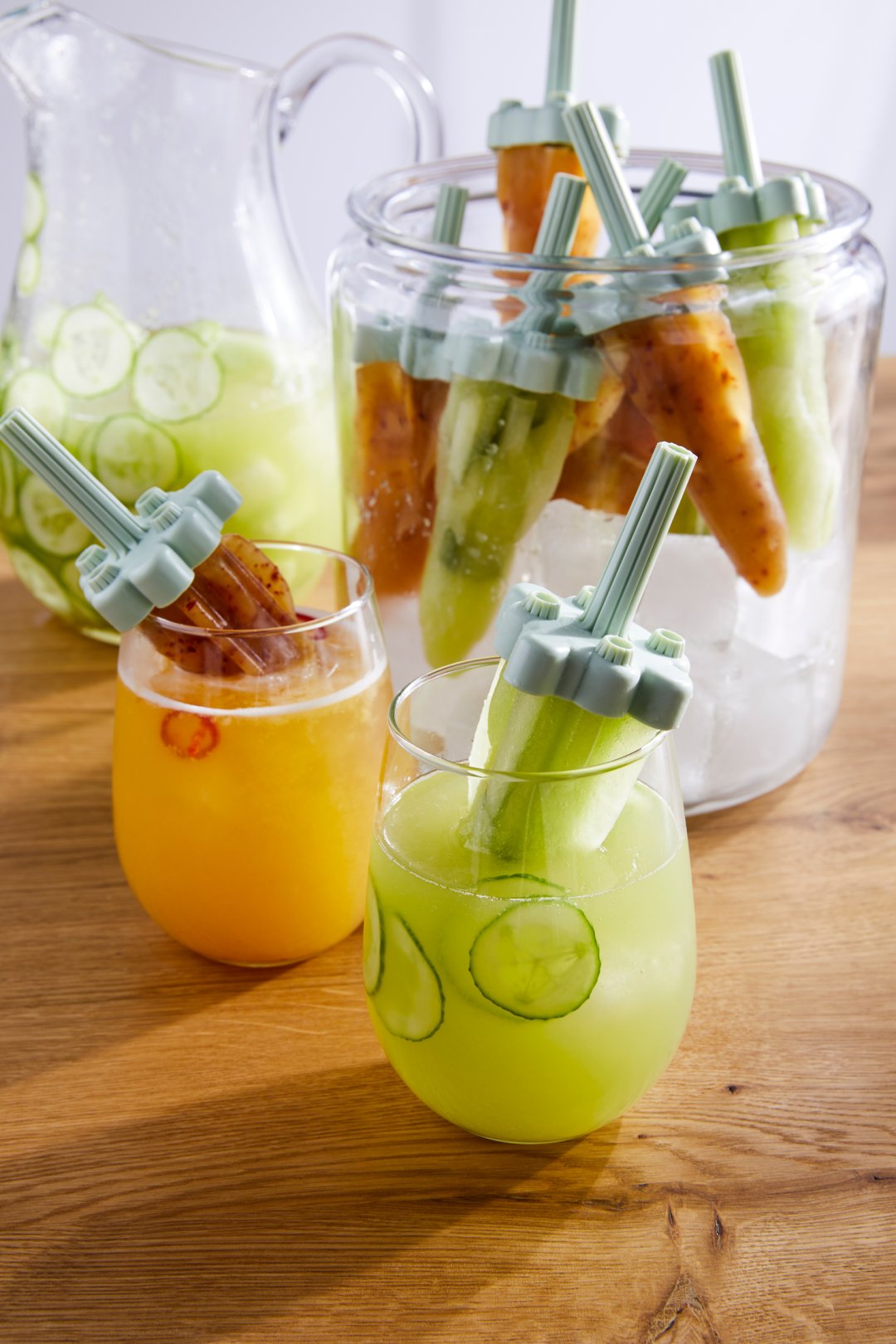 Margarita Popsicles
Turn cocktails into popsicles. Reduce the tequila in either margarita recipe by 1/3 and allow the mixture to freeze overnight. Add diced cantaloupe and pickled red chili rings before freezing for a more appealing presentation and textural contrast. For a non-alcoholic kid-friendly option, just cut the booze altogether and freeze.
Party Tip: Who goes to a BBQ without drinking beer? We recommend cold, refreshing Summer Ale for its snappy, clean bitterness and a bright, floral aroma to cut through the rich bold flavors from the grill. Plan 1.5 drinks per person per hour.
Get set to grill.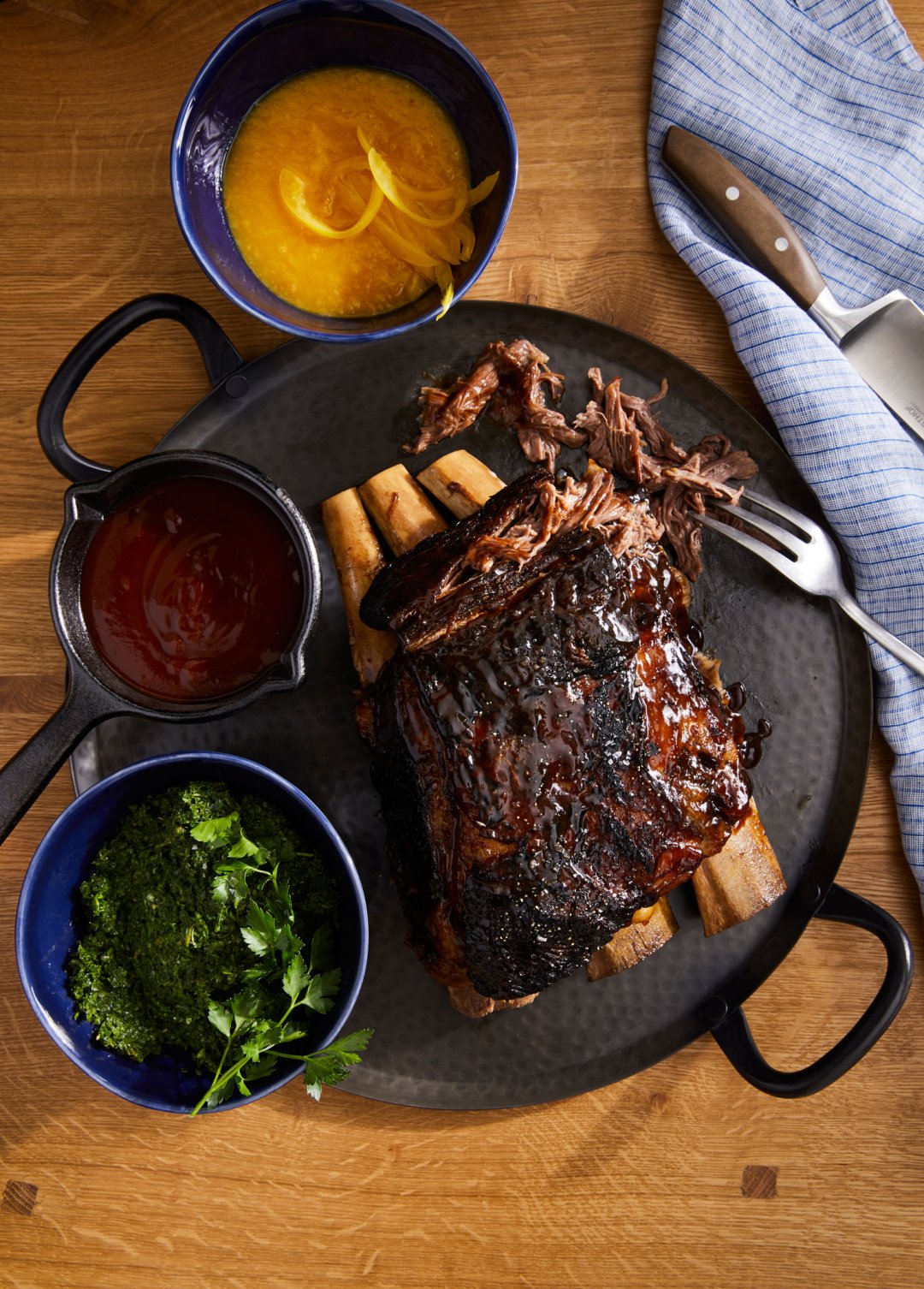 First things first: make friends with your butcher. For this dish, you should request a beef short plate. Not sure if he'll have the cut on hand? Call a few days ahead and ask to reserve one. Next, remember that you can braise the ribs—which fully cooks them—up to five days in advance. On the day of the party, "grilling" really just means caramelizing and reheating. (It also adds a dramatic flourish and will infuse the air with wafts of smoky goodness.)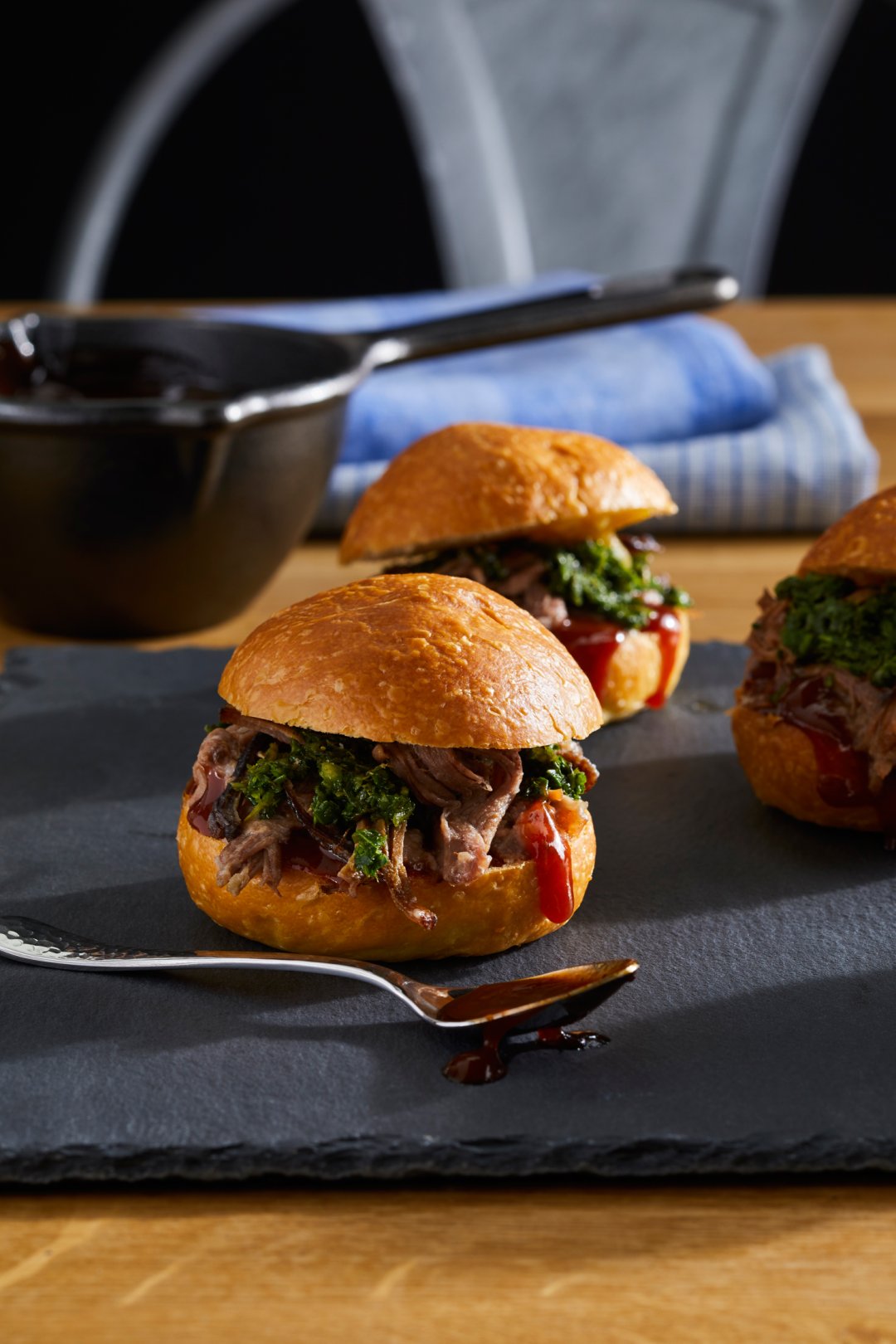 Party Tip: Create a slider station by pulling the meat off the bone and serving alongside grilled potato buns and barbecue sauce. Or, present the ribs whole on a platter for a more dramatic look.
Serve up the essence of summer.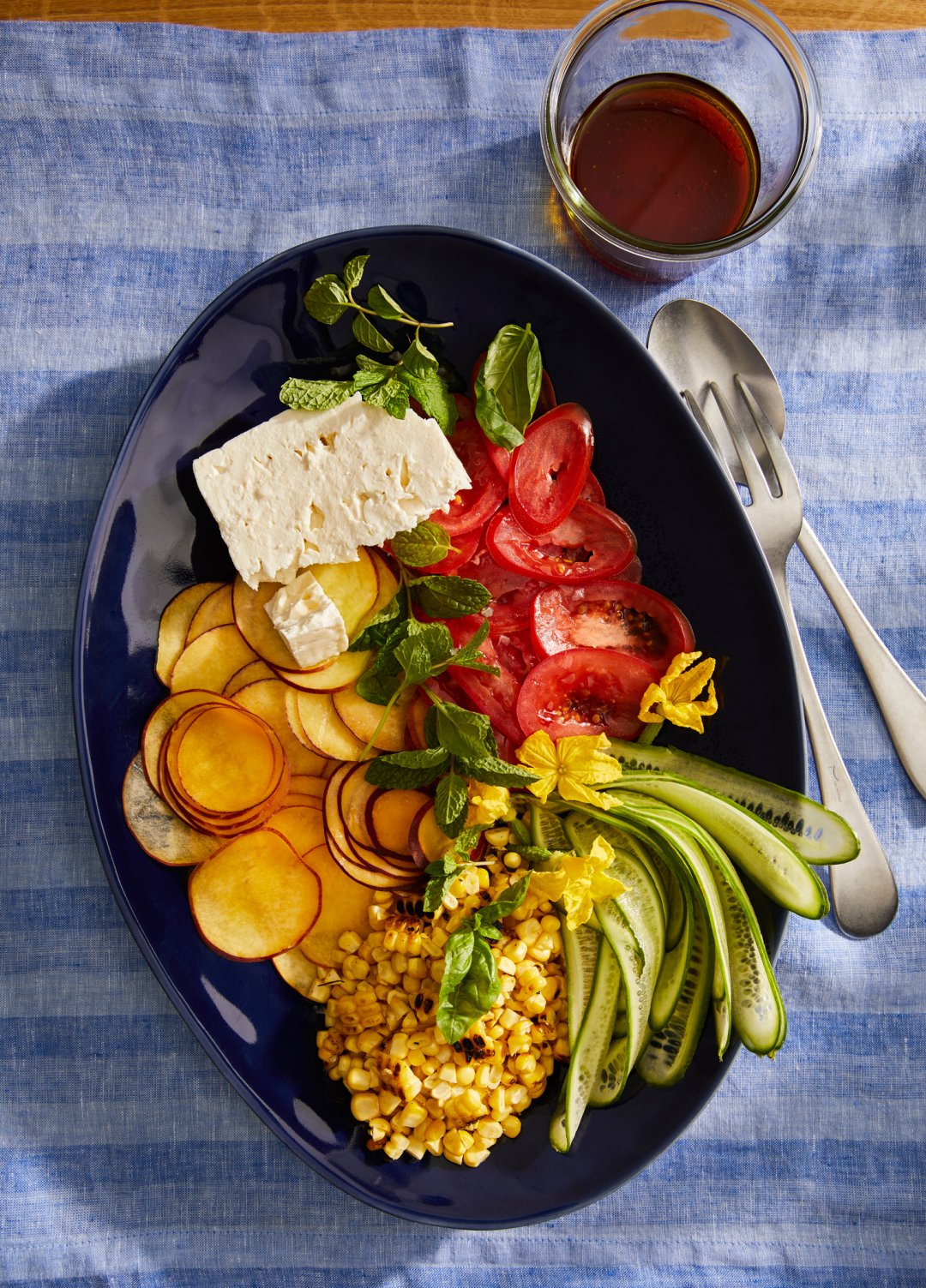 Tomatoes at the height of summer ripeness are sweet enough to pair with their in-season friends: peaches, corn and cucumbers. Their rich colors play beautifully together against a brick of bright white feta cheese and can be served segmented or tossed, for a more traditional salad presentation.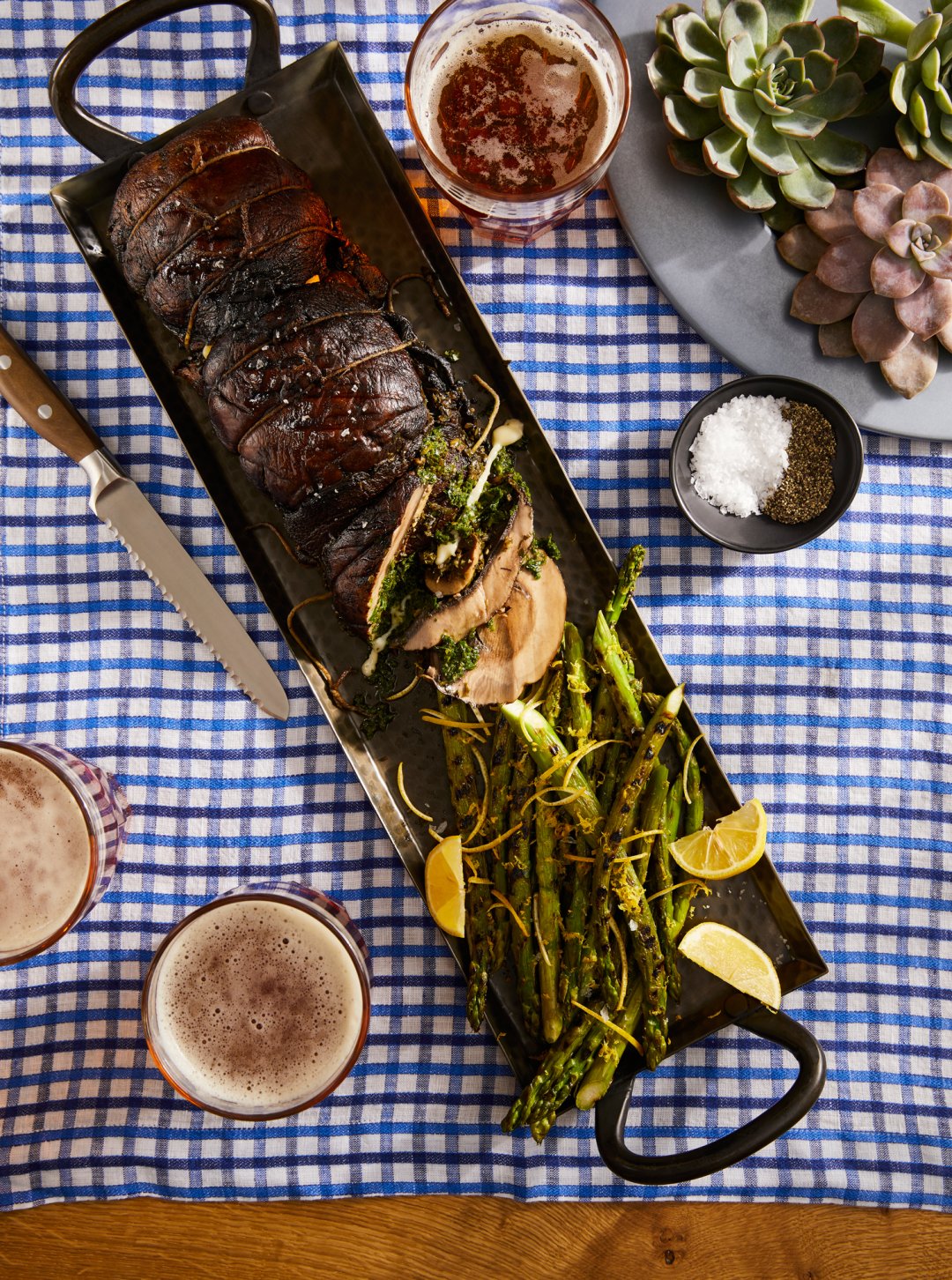 Build a beautiful dessert.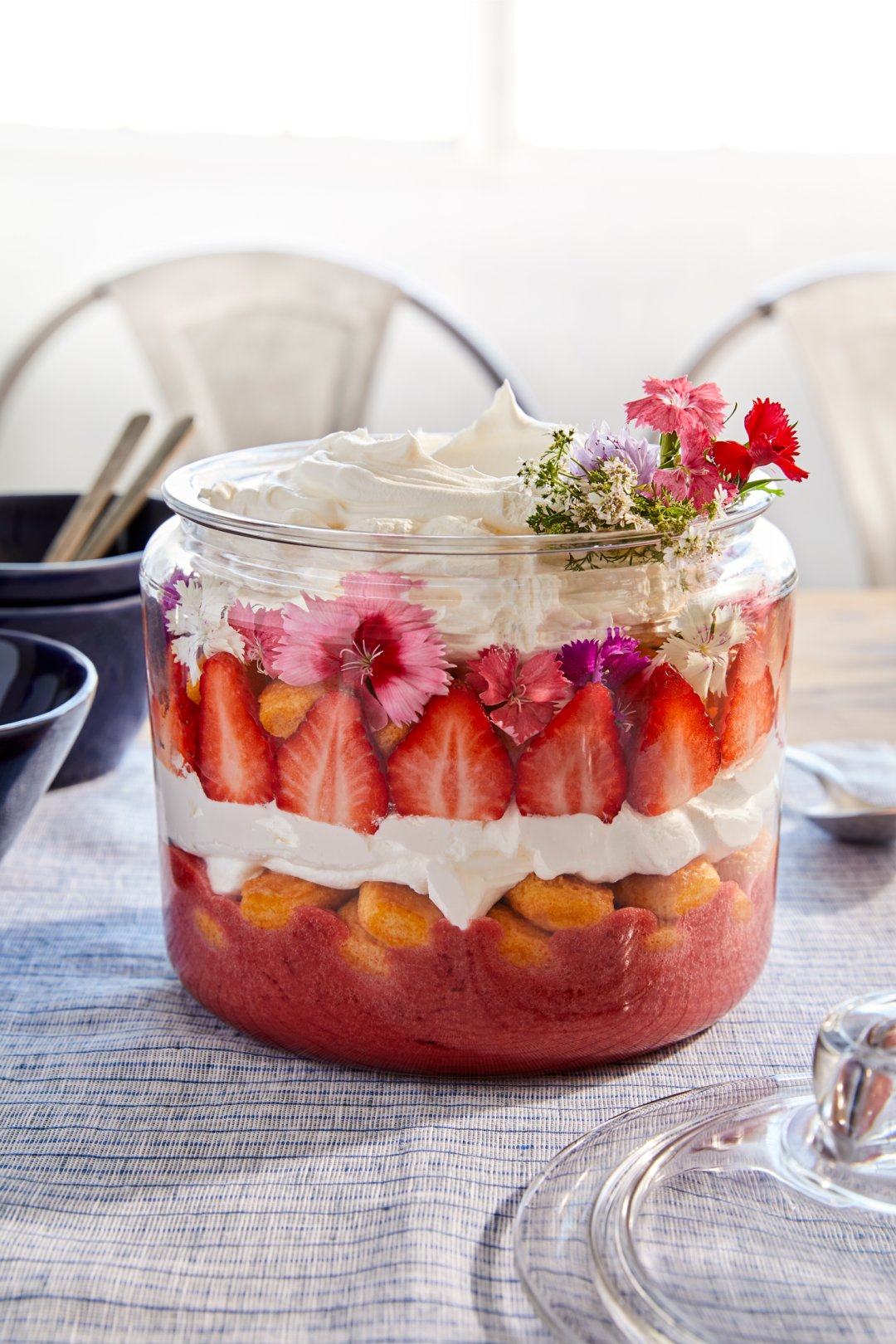 What tastes like summer? Strawberries and cream. Our stunning layered dessert requires no baking—just artful layering of simply prepared, fresh ingredients.
Chef's Tip: Carefully layer in and garnish with a few edible flowers for beautiful pops of color and fun.
Find more CrateParty menus in the entertaining section of our blog, plus find everything you need to host on crateandbarrel.com.