Summer Brunch on the Patio
What's summer without close friends, sunshine, and good food? Join Kim and Scott Vargo of Yellow Brick Home as they throw a summer brunch on their patio to celebrate the start of the season.
With summer in full swing, it's easy to get caught up in our hectic everyday schedules. Whether we're rushing to and from work, weekend getaways or the third birthday party that week, it's too easy to forget to carve out downtime with the ones you love! This year, like every one that has come before it, Scott and I have found ourselves tied up in our home renovation projects, quickly nixing evening plans with friends, as we're much too tired after a long day of work. During a particularly busy time, we looked at each other and agreed, we have to cut ourselves a break.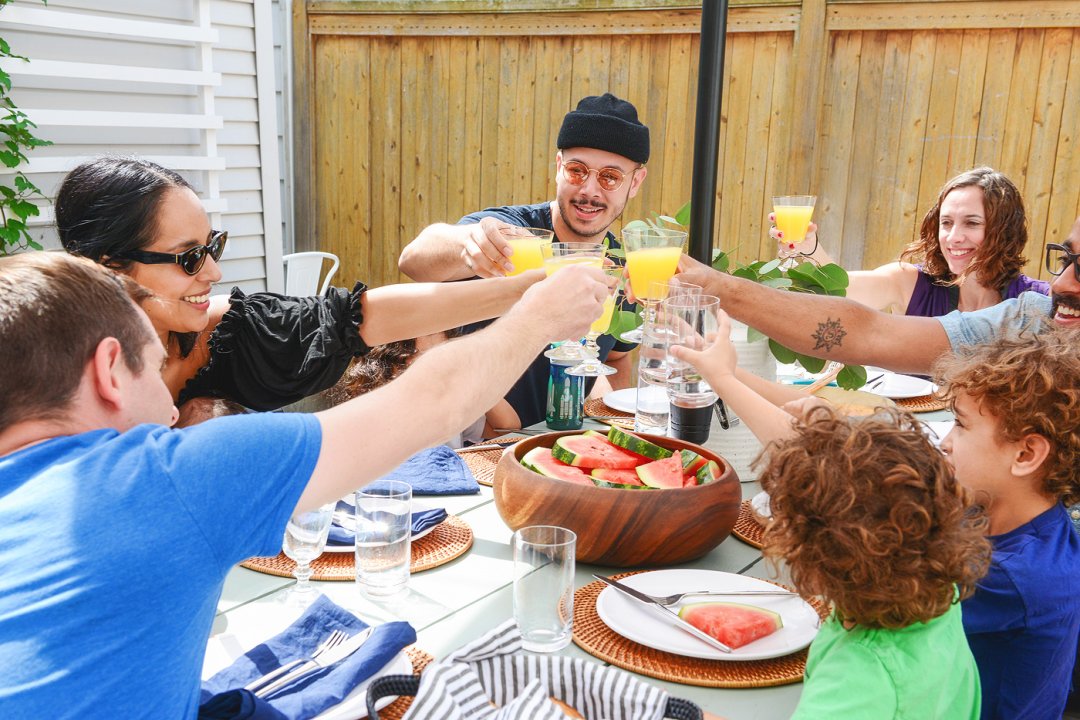 Instead of the midday barbecue or late night dinner with friends and family, what if we started in the morning? Before our days get away from us and we've come up with excuses, why don't we kick start the day with our favorite people?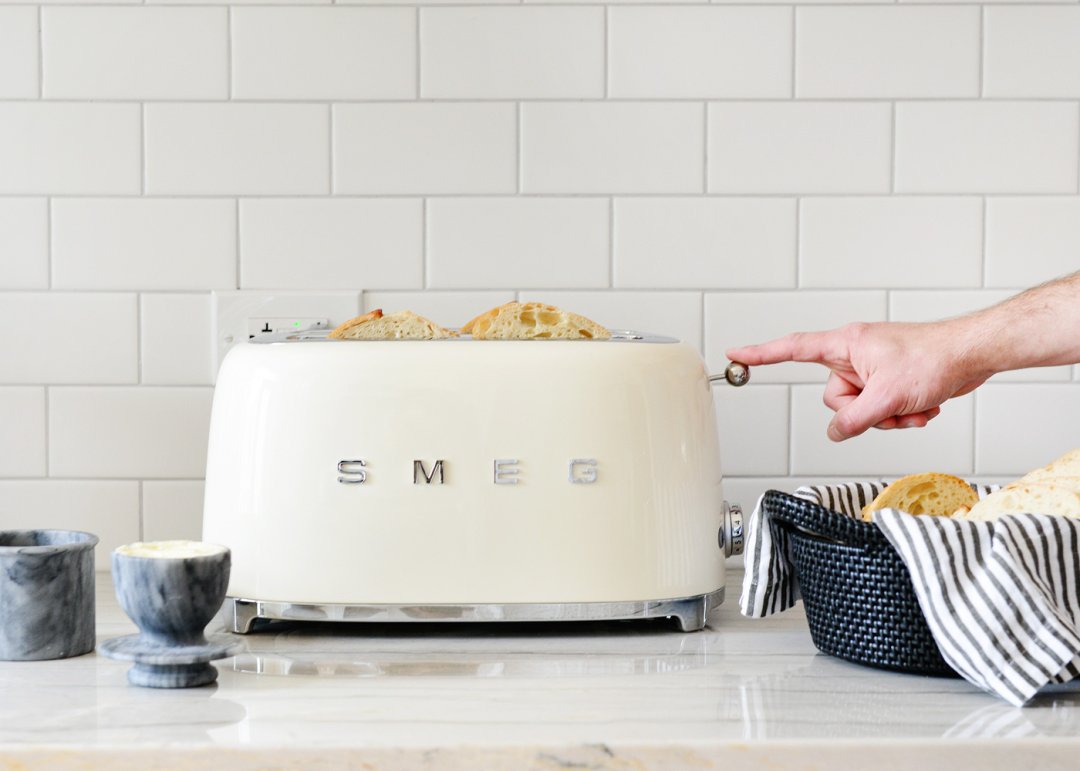 Maybe not surprisingly, but our friends didn't yet have plans at 10 in the morning, and so a brunch date was set in our backyard! All we asked is that they show up for good company and a few laughs to get the day going. We kept our menu simple, opting for butter on toast and fresh brewed coffee to start.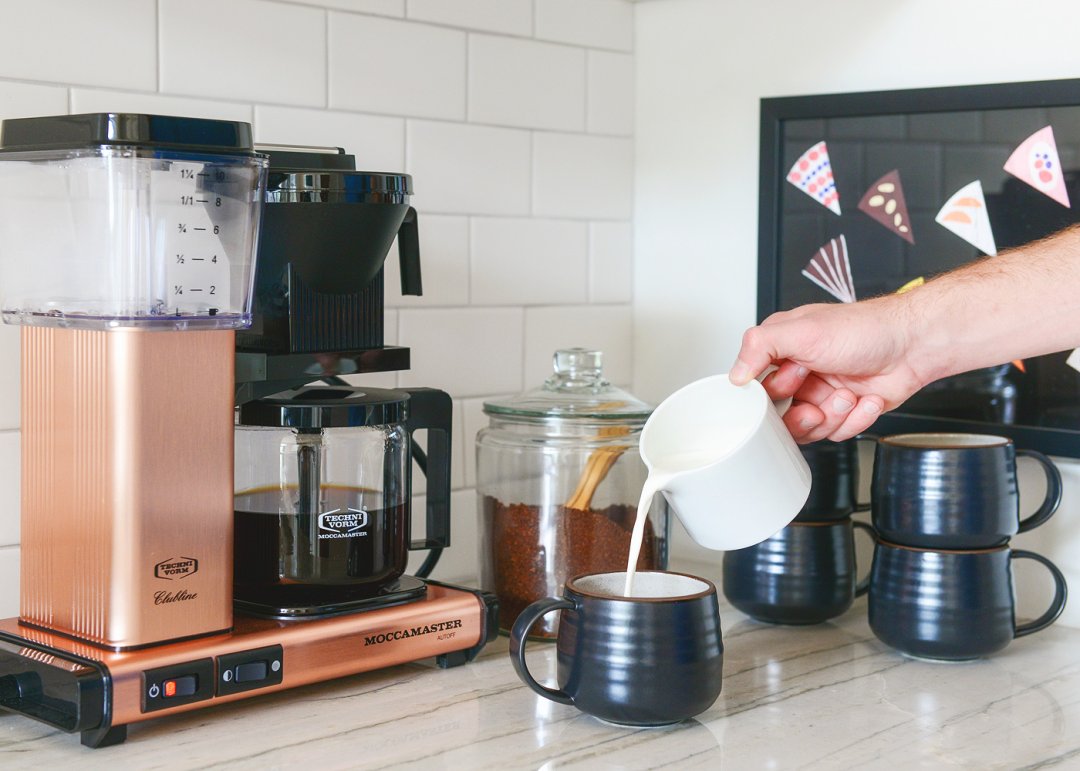 As our friends began to show up, I set the table using outdoor friendly melamine plates, honeycomb place mats (easy to wipe clean!) and our favorite linen napkins. I set out glasses for ice water and mimosas, and a fresh bunch of eucalyptus in an earthenware vase was the only centerpiece we needed.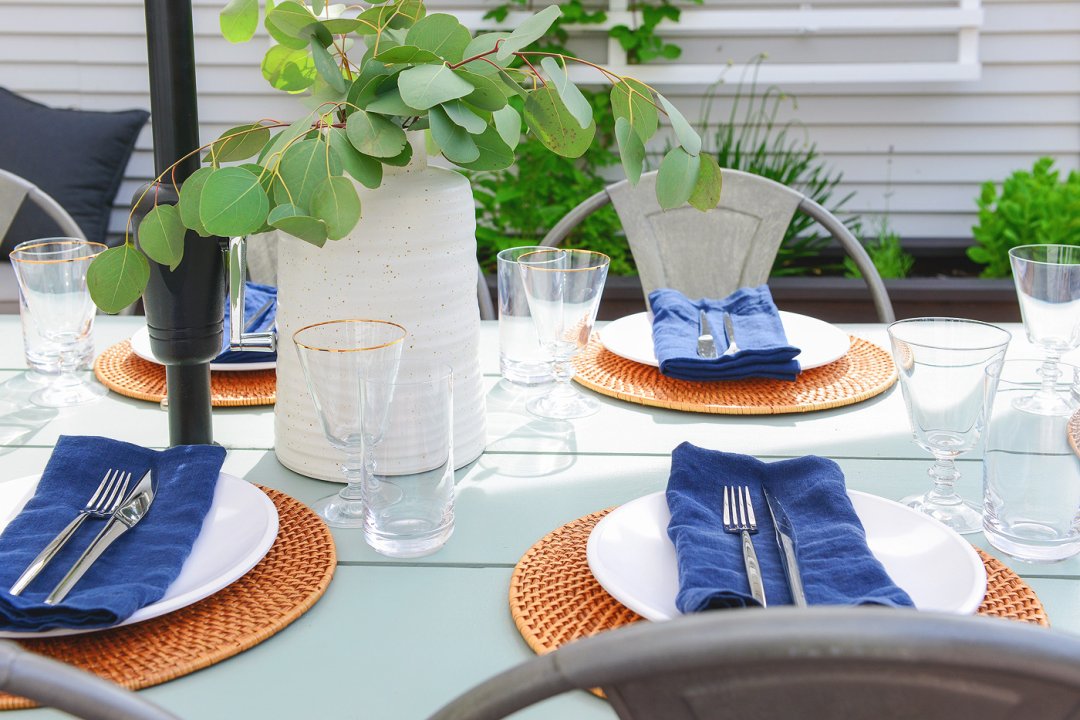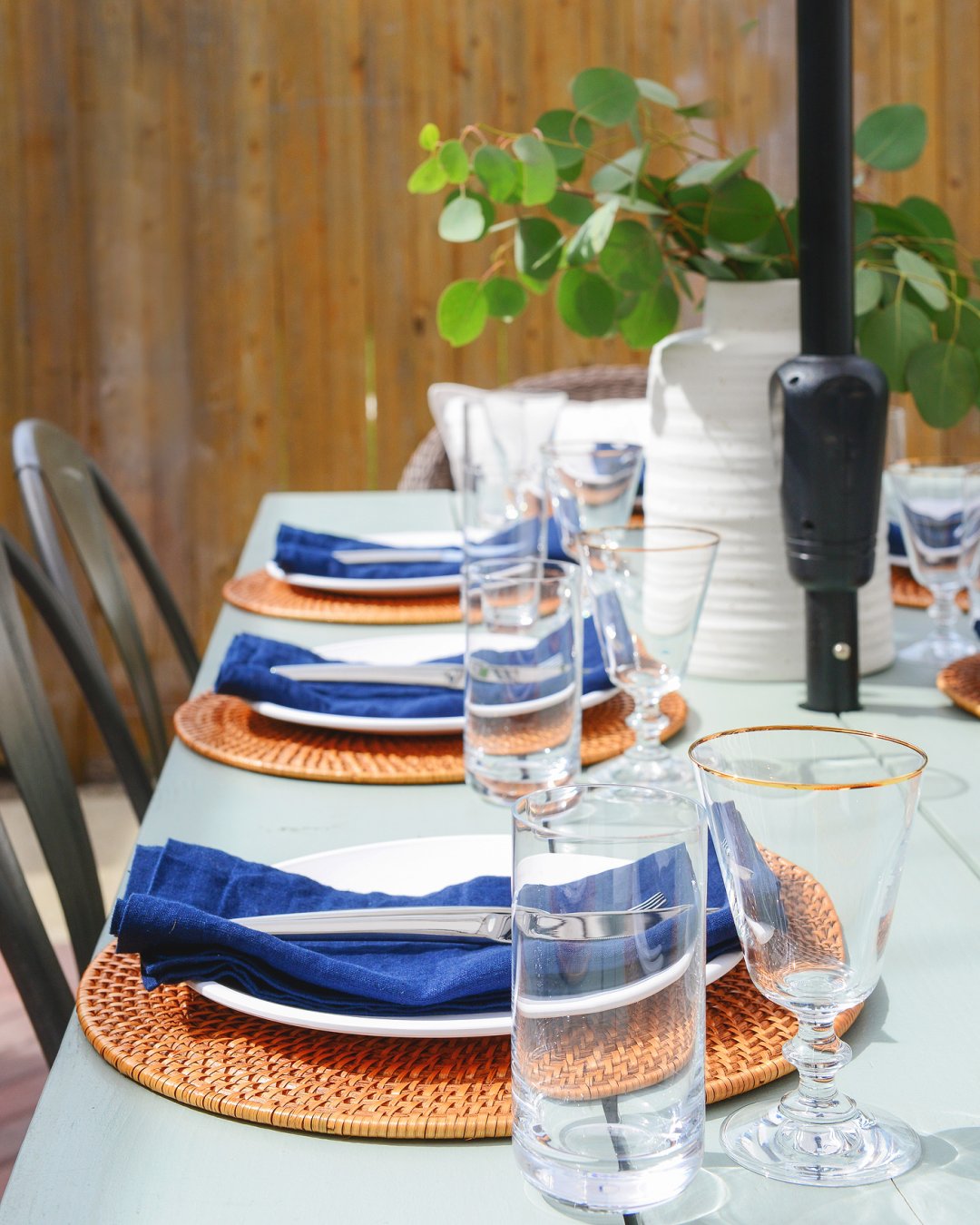 While Scott whipped up a scramble inside, I laid out a drink station of pineapple juice, champagne, and cold brew coffee. We added lemon and cucumber to chilled water, and the kids loved grabbing their own glass and turning the dispenser to help themselves!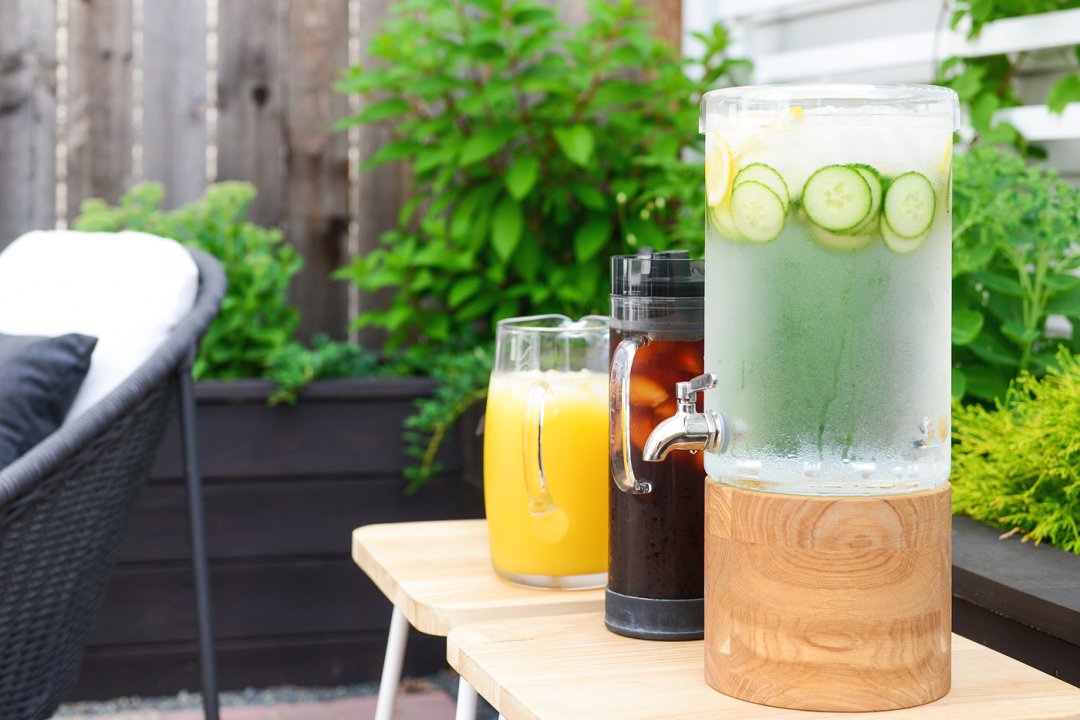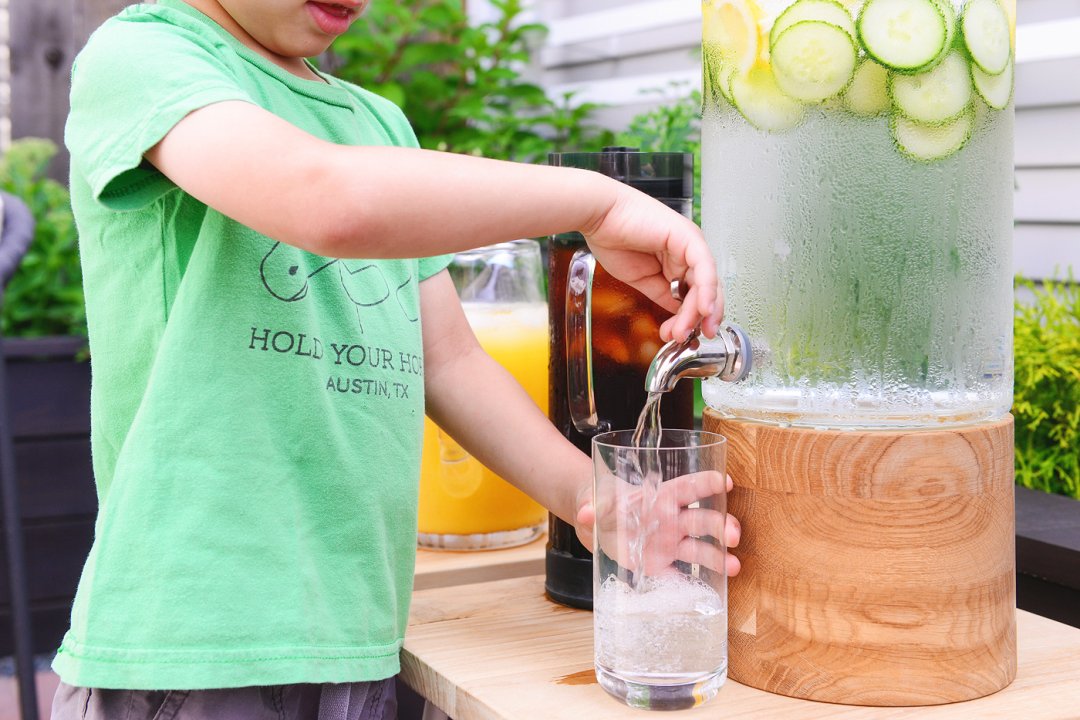 Soon enough, Scott announced that the scramble was ready, and we all pitched in to help him bring the food to the table. We baked hash brown potatoes and sliced up cold watermelon as additional sides, and we laid out the table family-style. A quick cheers to the sunny day and good company, and we all dove in!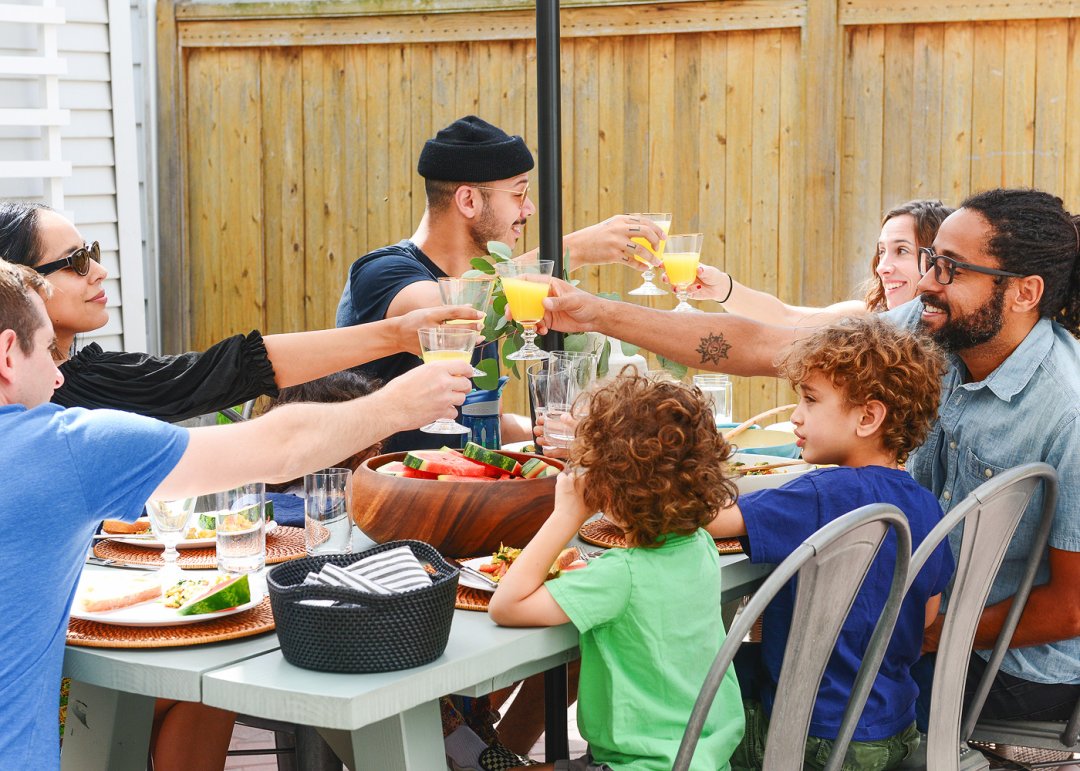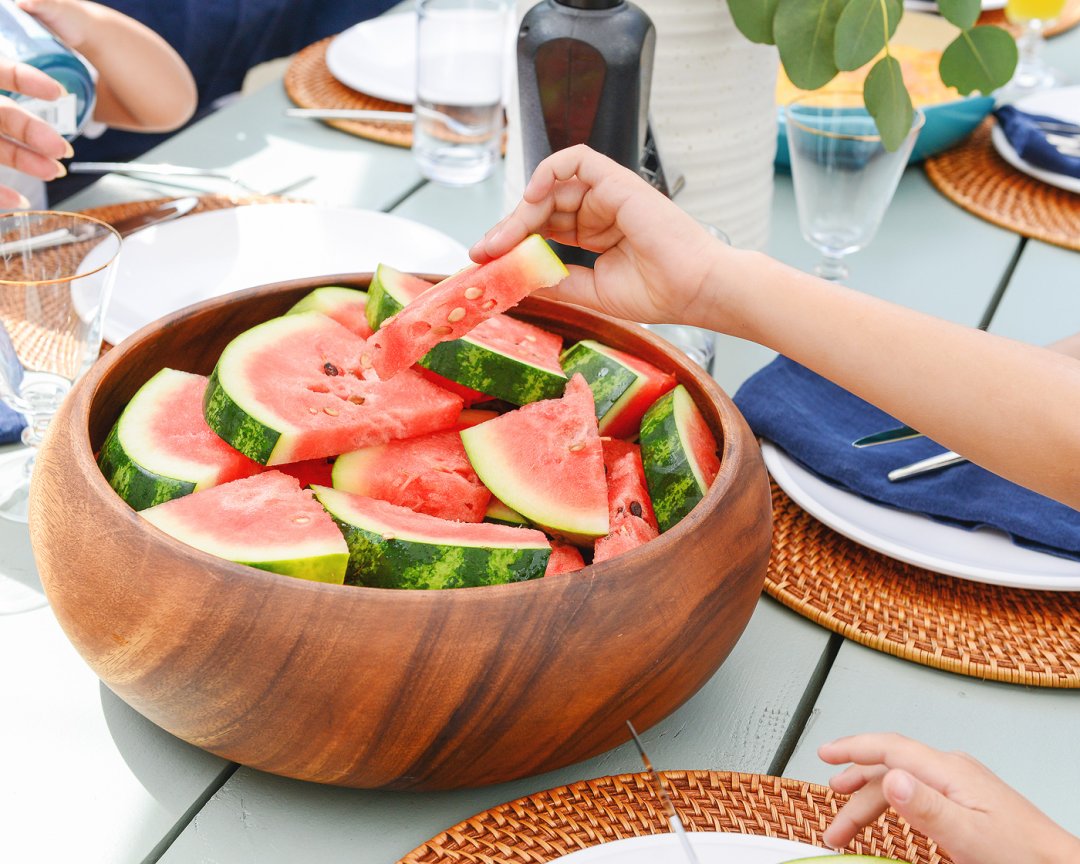 There was enough variety of brunch options to keep the kids happy – who doesn't love toast and watermelon? – and it felt like such a treat to catch up with our friends before any of our days escaped us. Slowly, the kids cleaned up their plates, and they played with each other on the back patio while the adults sat back, sipped on cold brew and eased into the morning.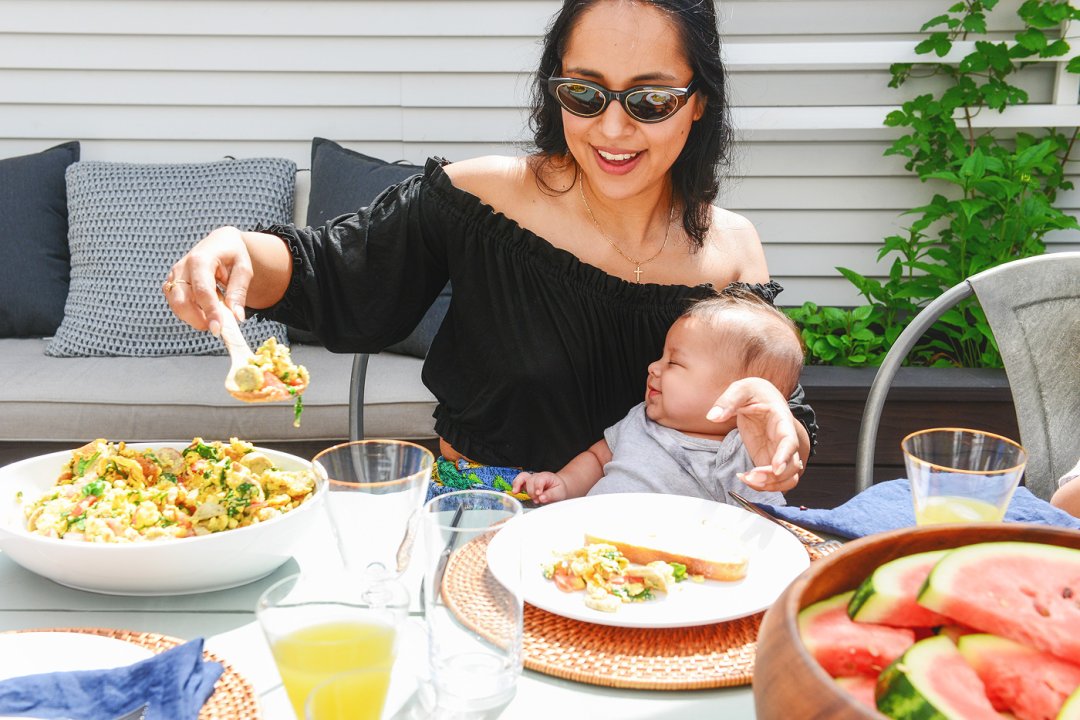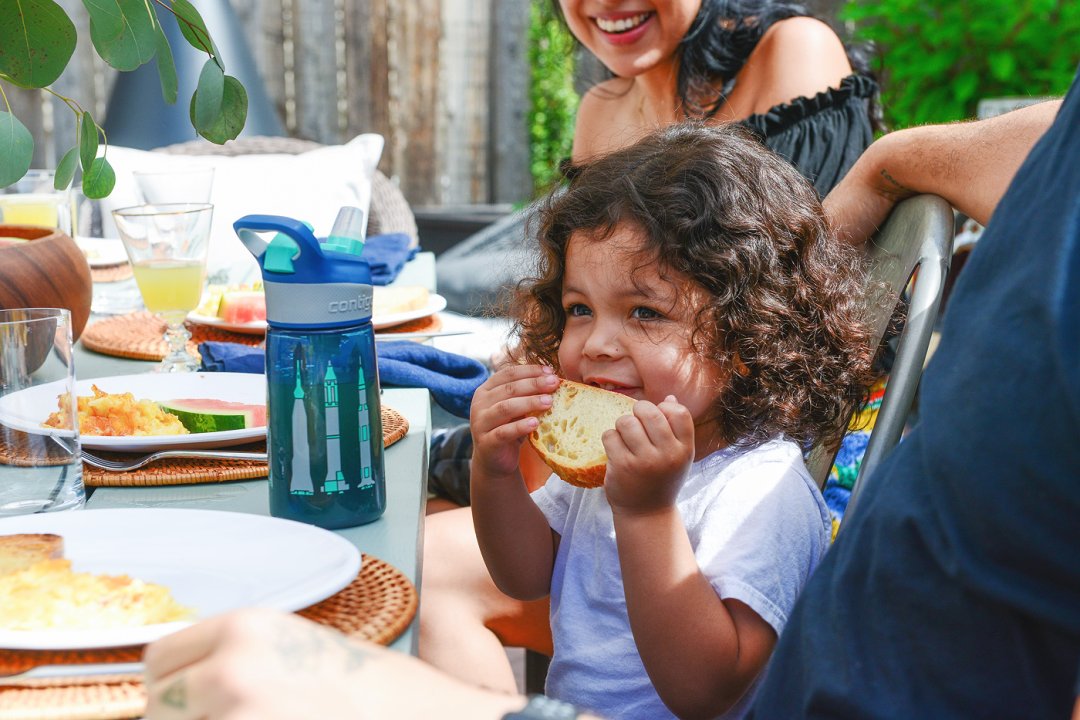 Something strange happened during the course of the brunch that Scott and I weren't expecting. We felt energized! Sure, we still had a lot on our proverbial plates for the day, but for the first time in a long time, we felt rejuvenated and ready to conquer the world (or at the very least, our to-do list!).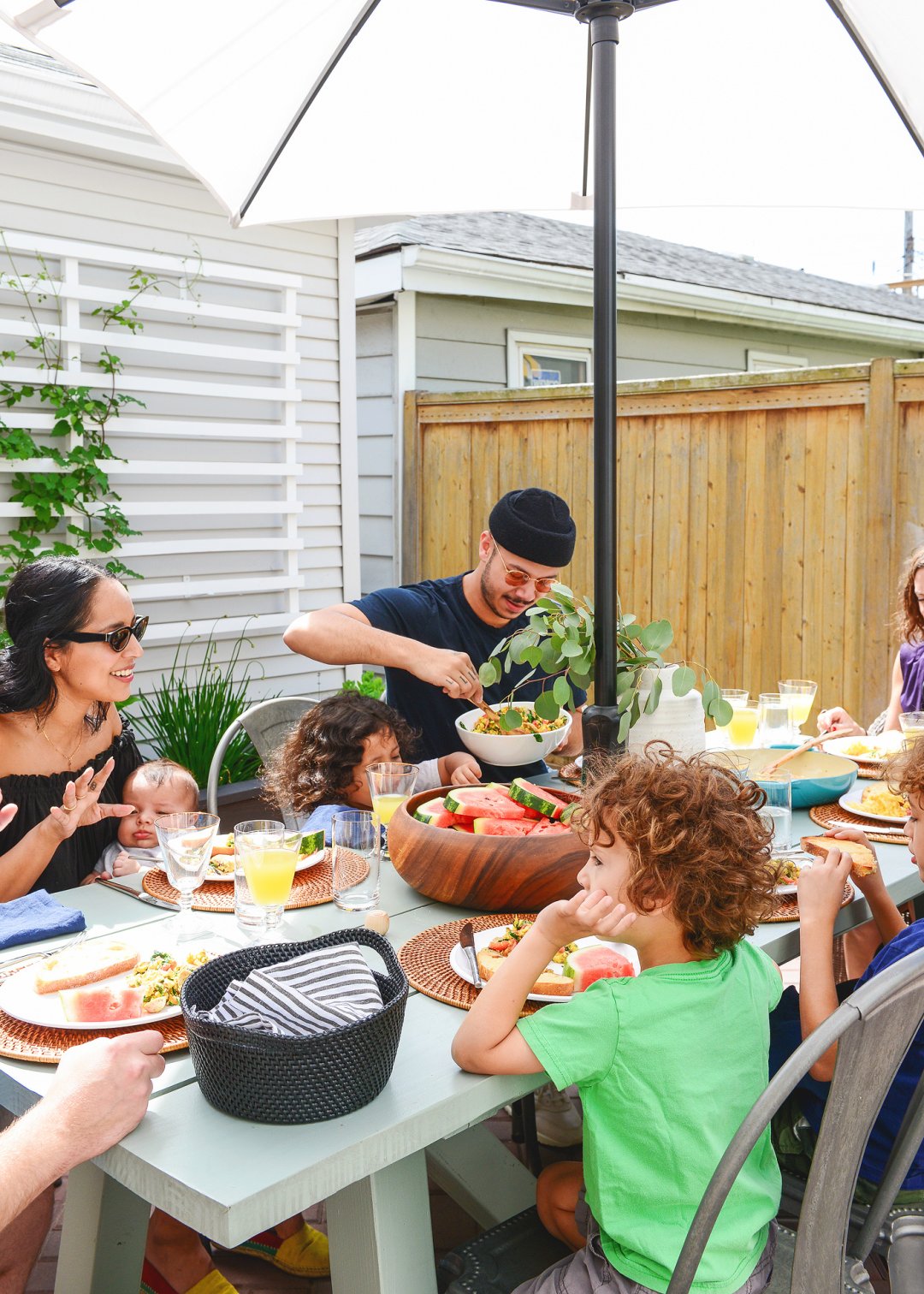 Only two hours after we began, we kissed and hugged our friends goodbye, and we excitedly made plans at one of their homes for the next weekend summer brunch. We see the start of an invigorating tradition in the works!
Have your own trick for juggling a full plate? Share in the comments below!