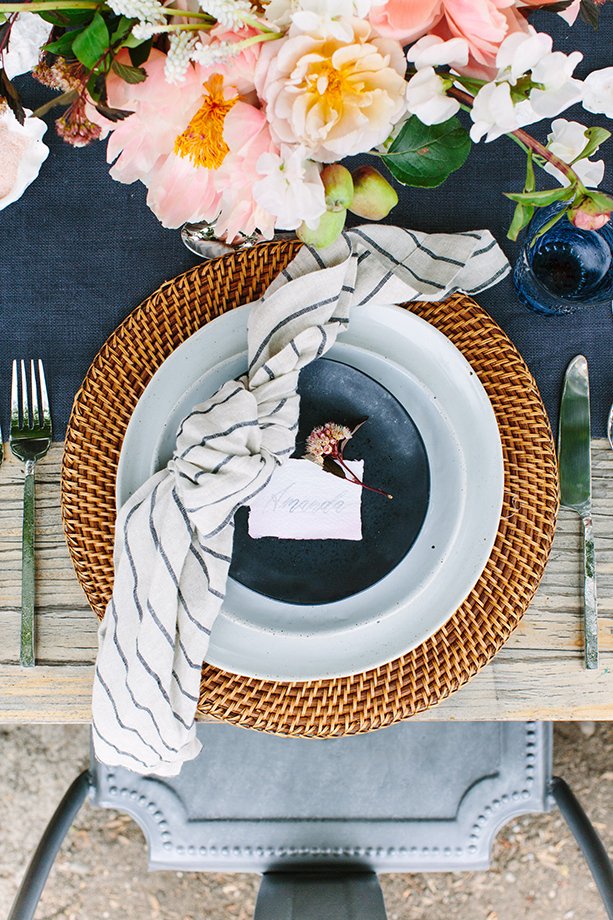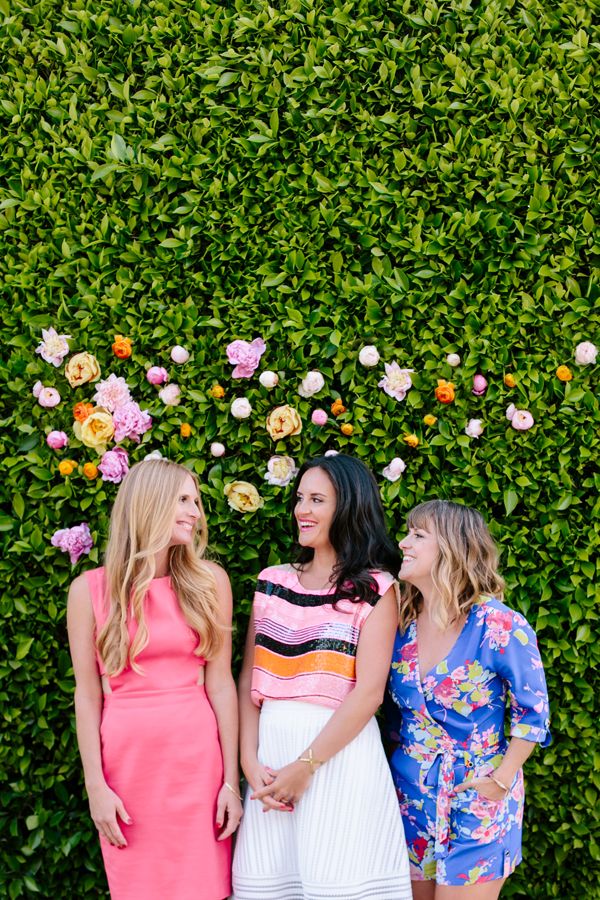 100layercake.com
We're happy to announce an exclusive partnership with 100 Layer Cake—a beautiful destination for wedding inspiration.
Every month, they'll show us the creative ways they celebrate life's special occasions with their favorite Crate and Barrel registry items.
Summer is ALLLL about al fresco dining for us at the 100 Layer Cake headquarters, so for our first post of the season we knew we had to set a table outdoors. There's nothing more leisurely or celebratory than enjoying a beautiful meal under twinkling lights at an elegantly set table! We chose some of our favorite neutral tabletop pieces and paired them with gorgeous peachy florals for this backyard Oysters & Rosé party with our friends. And don't forget to read all the way to the bottom where you can enter for a chance to win this amazing summer sweepstakes!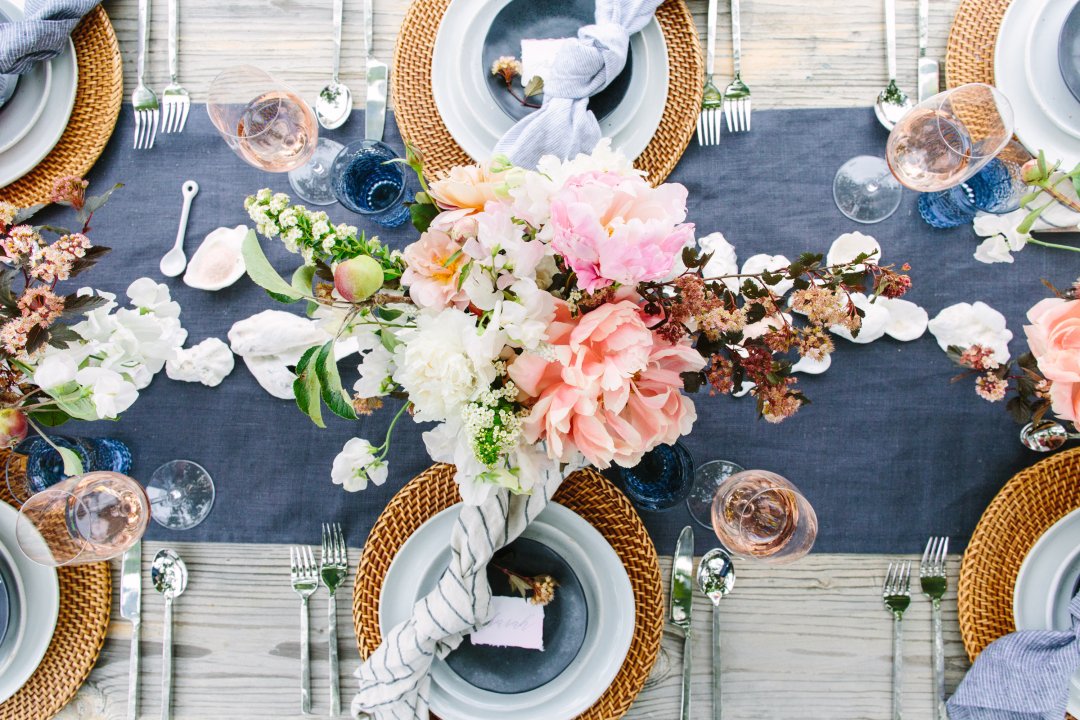 Choosing neutral dinnerware and dishes and such for your Gift Registry gives you loads of flexibility when it comes to changing up your table for different occasions. The Welcome dinnerware line with Greyson Flatware and Suit Napkins all have a beautiful organic feel that mimics the vibe of oysters so nicely.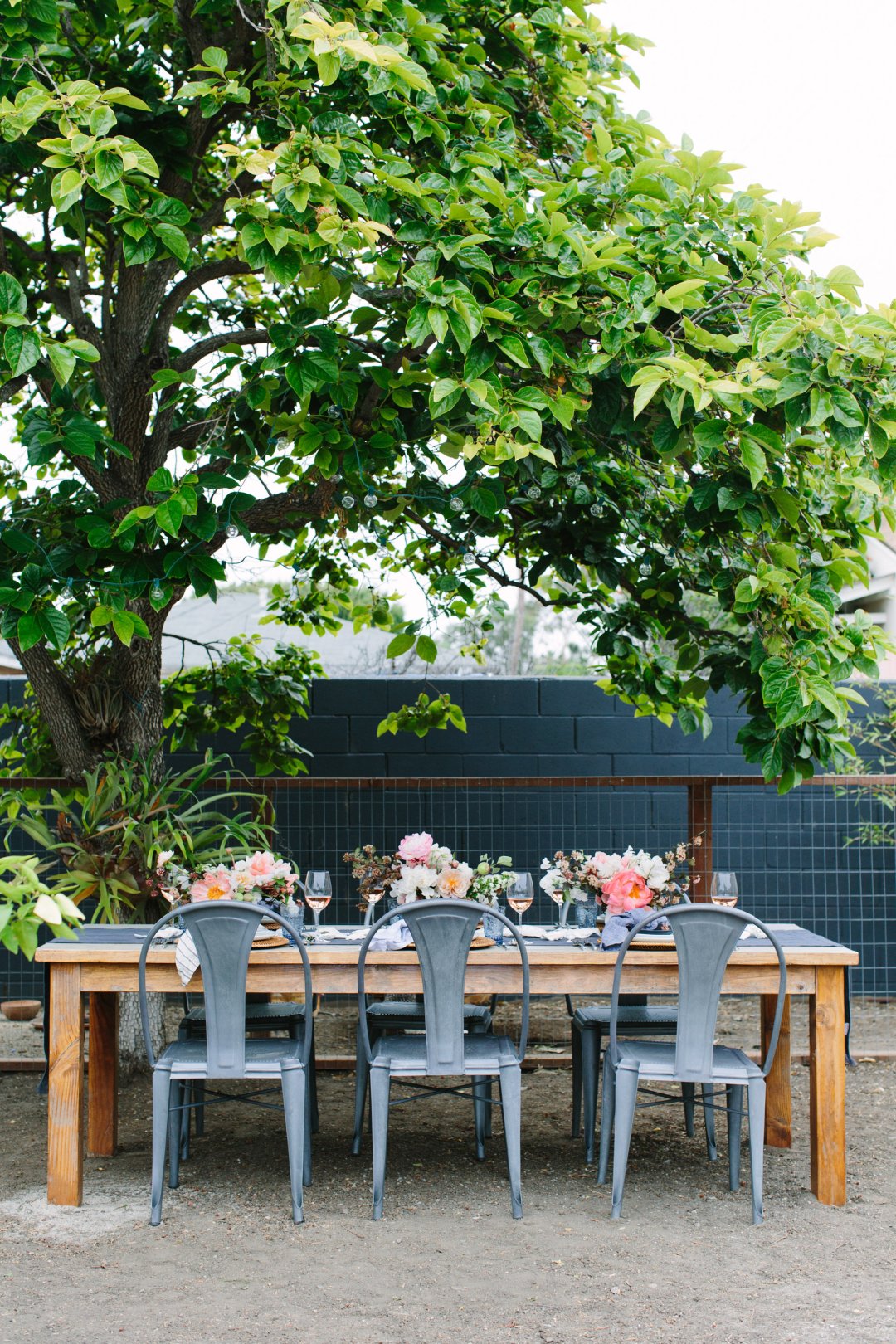 Hi Lyle chairs. We love you outdoors so much!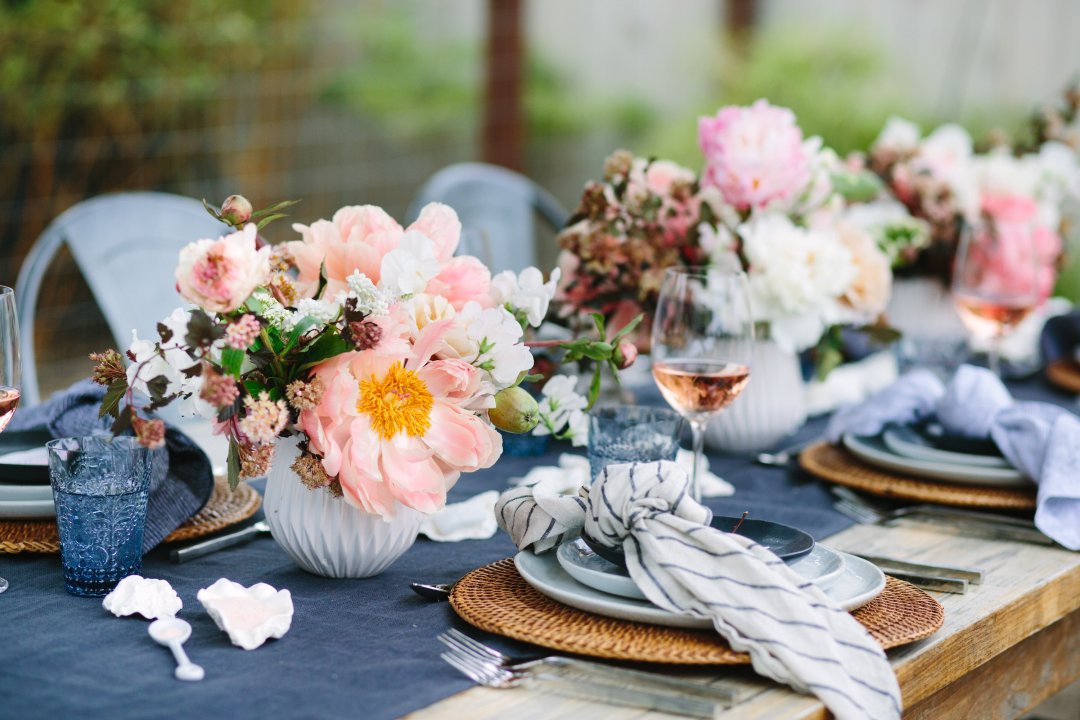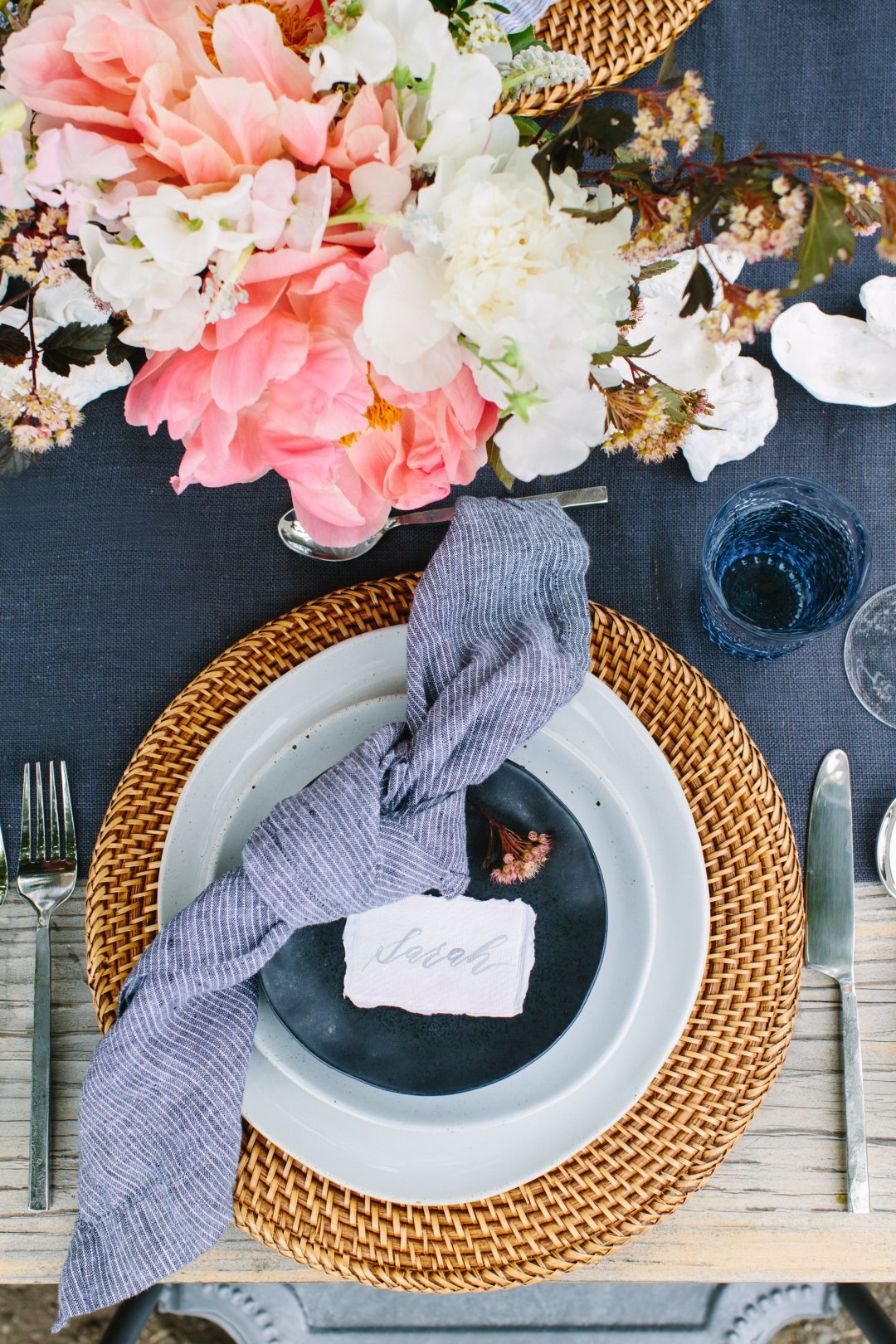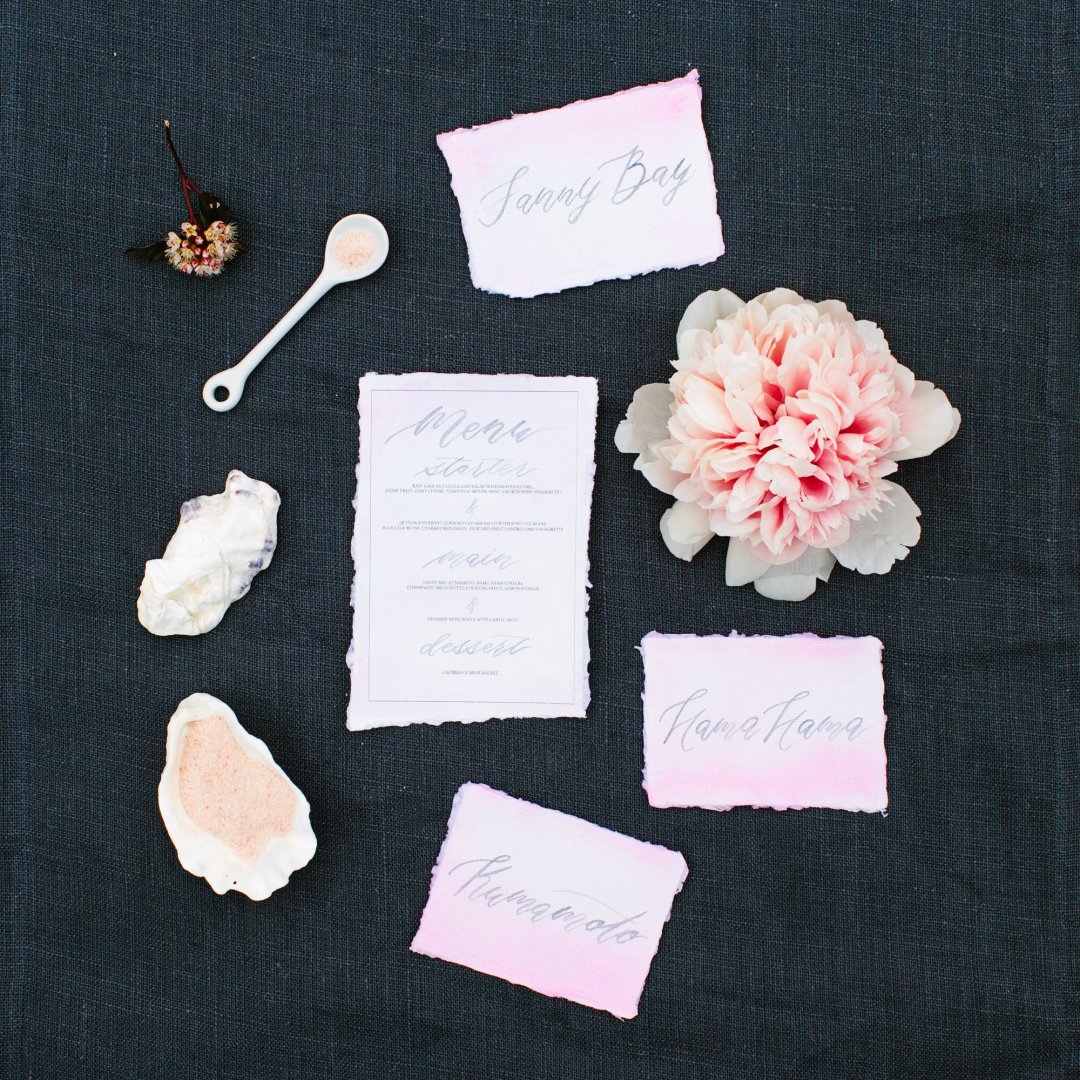 Naturally, you'd go all out and have hand calligraphed place cards and menus for a summer dinner party in your backyard! These beauties are lovely inspiration for a bridal shower too. *wink*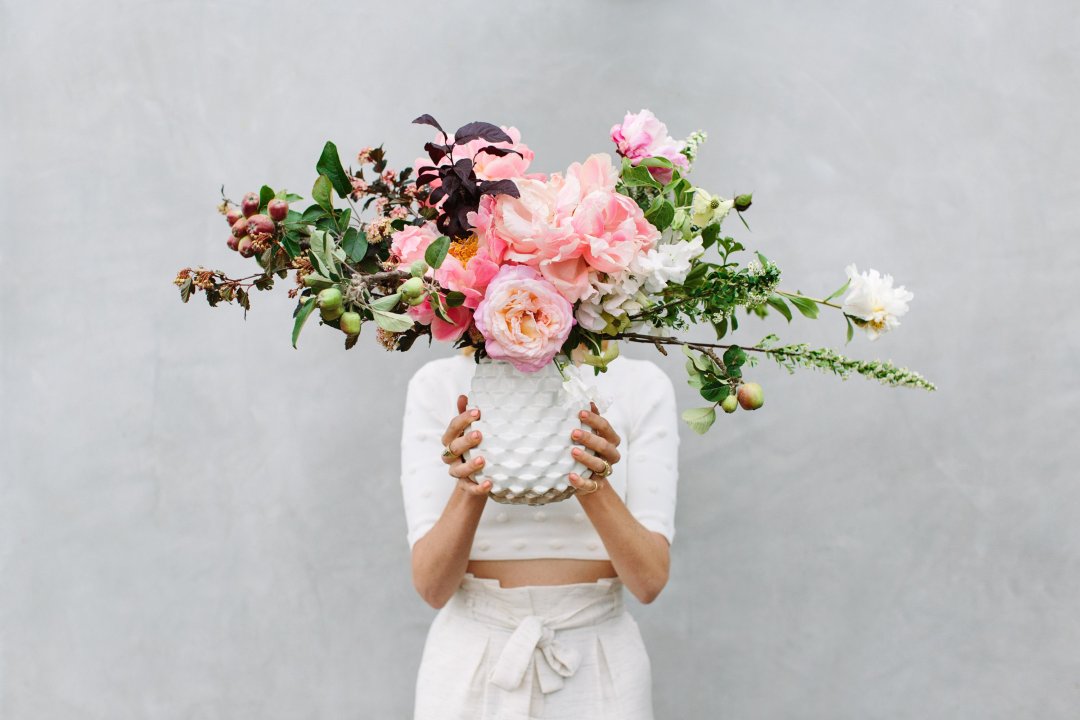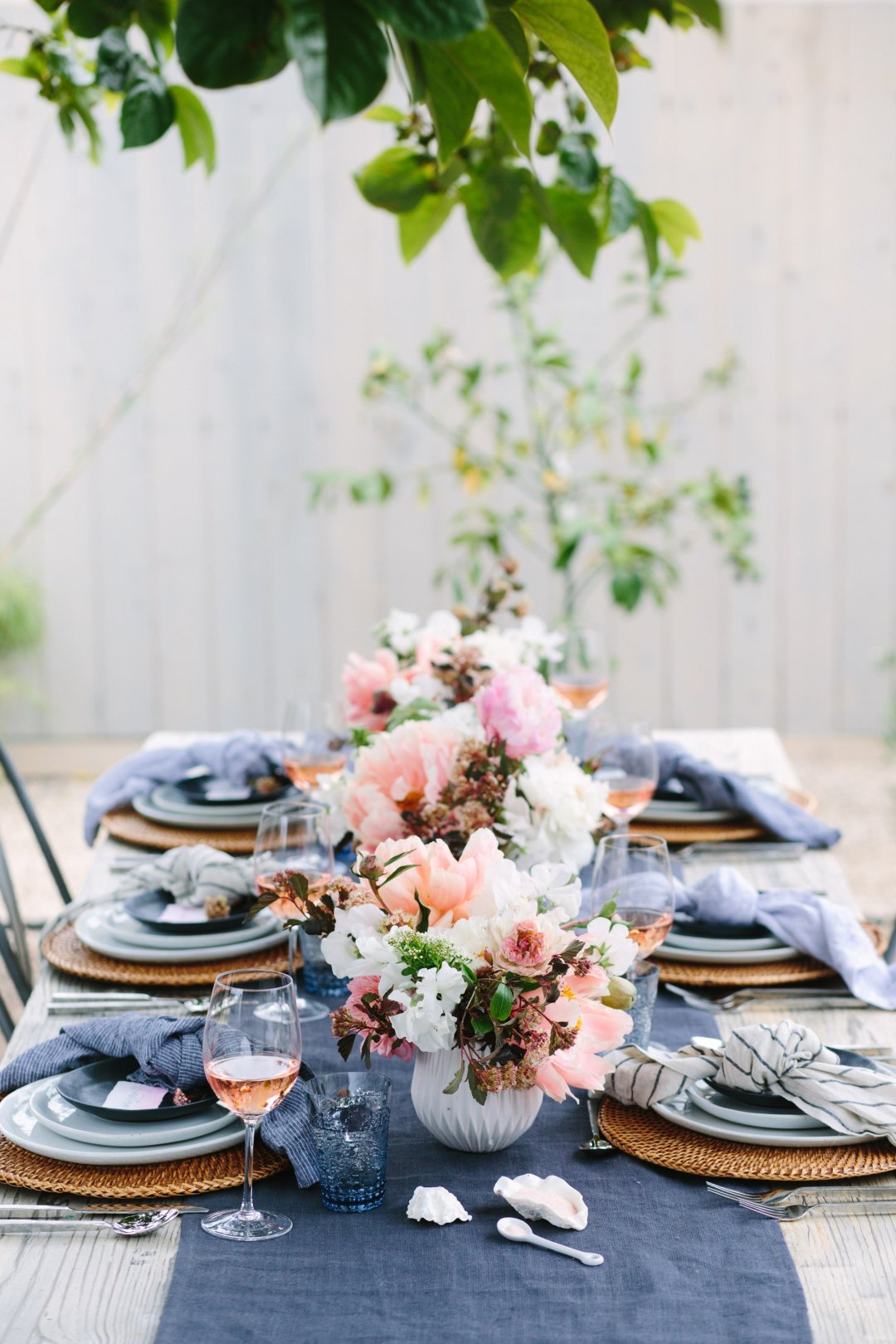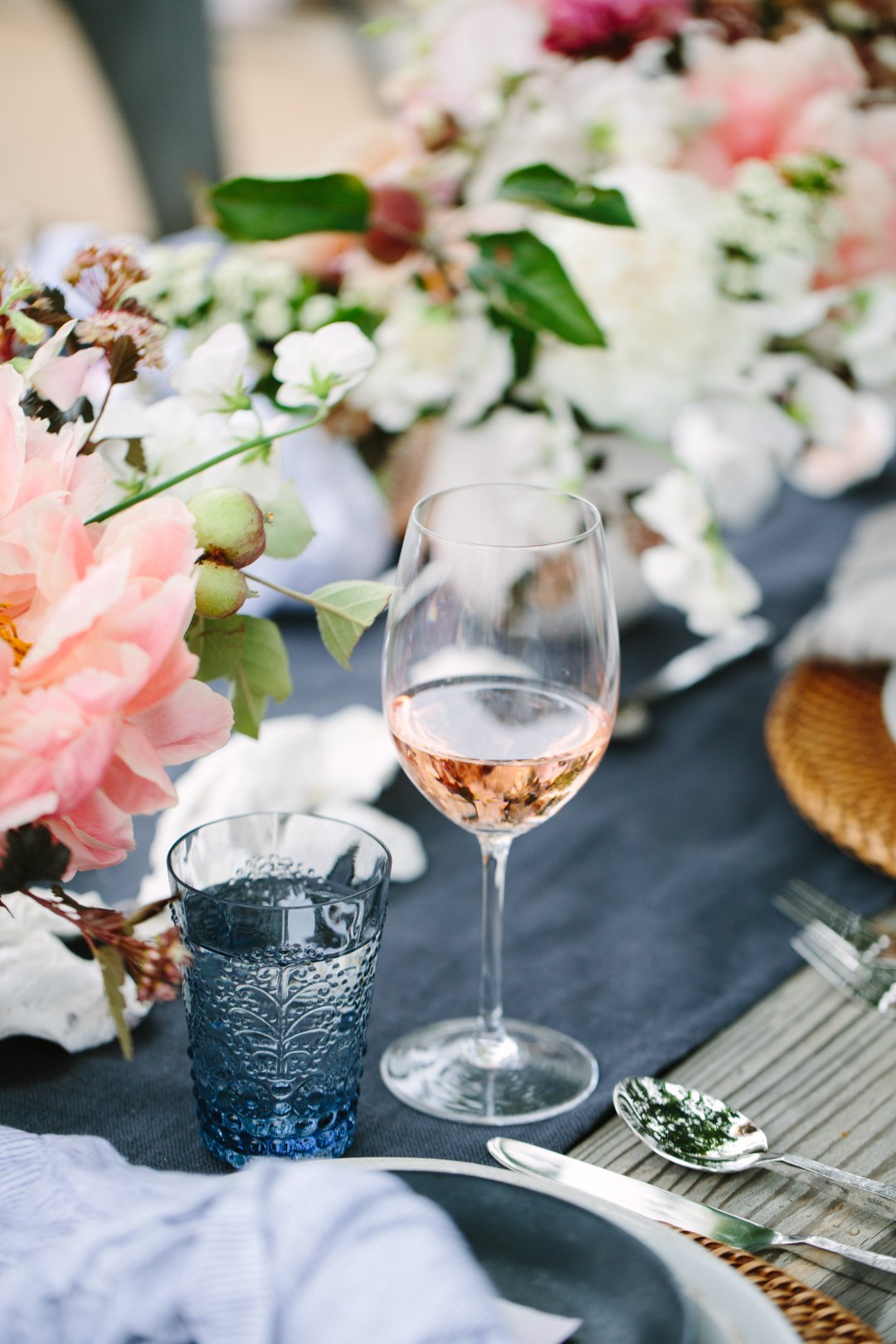 Kind of a fun idea to add a few vintage-inspired glasses (like the Alegre Azul Beverage Glass) to your Gift Registry. They don't have to be your everyday glasses, but they're lovely with a thoughtfully set table for a special occasion.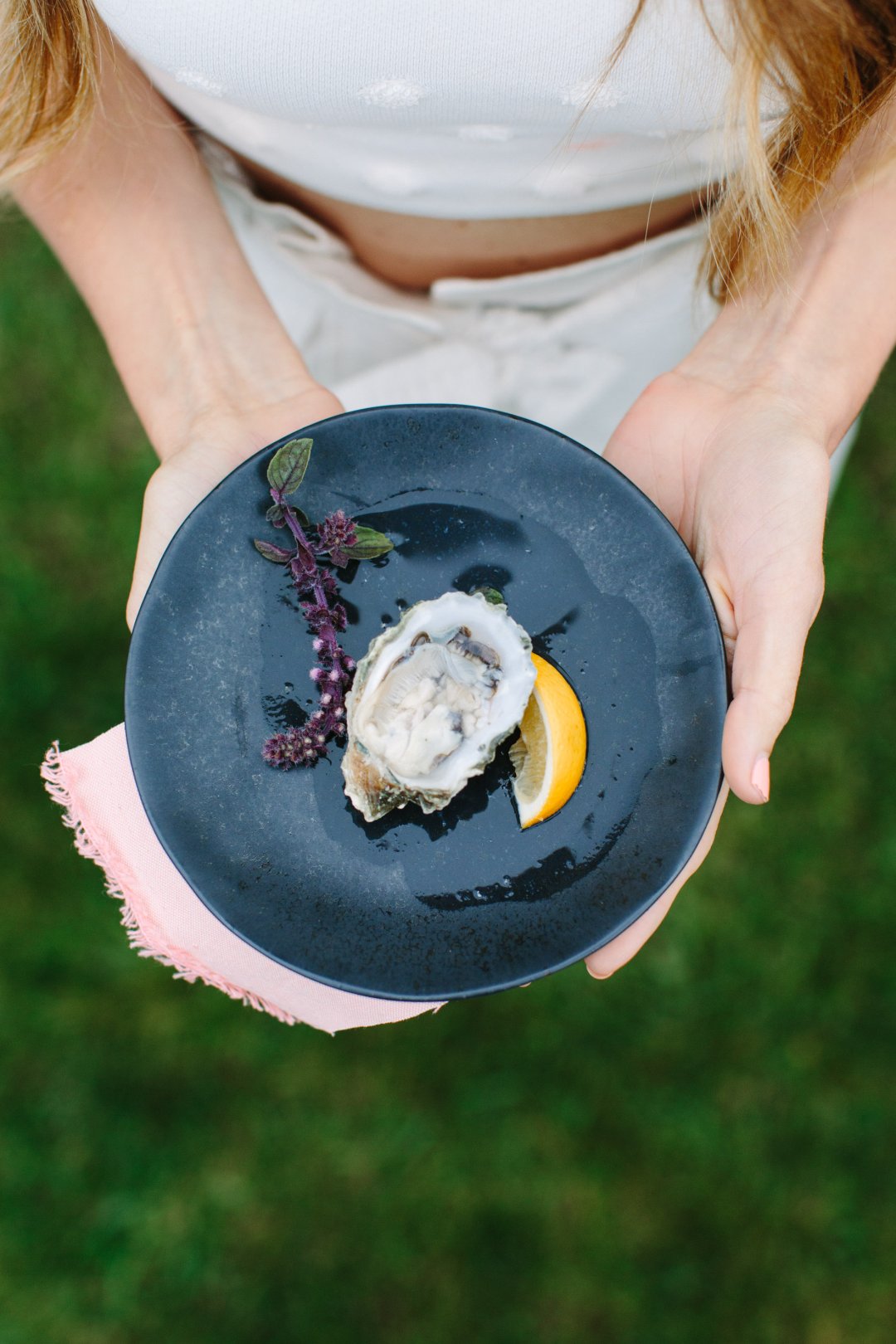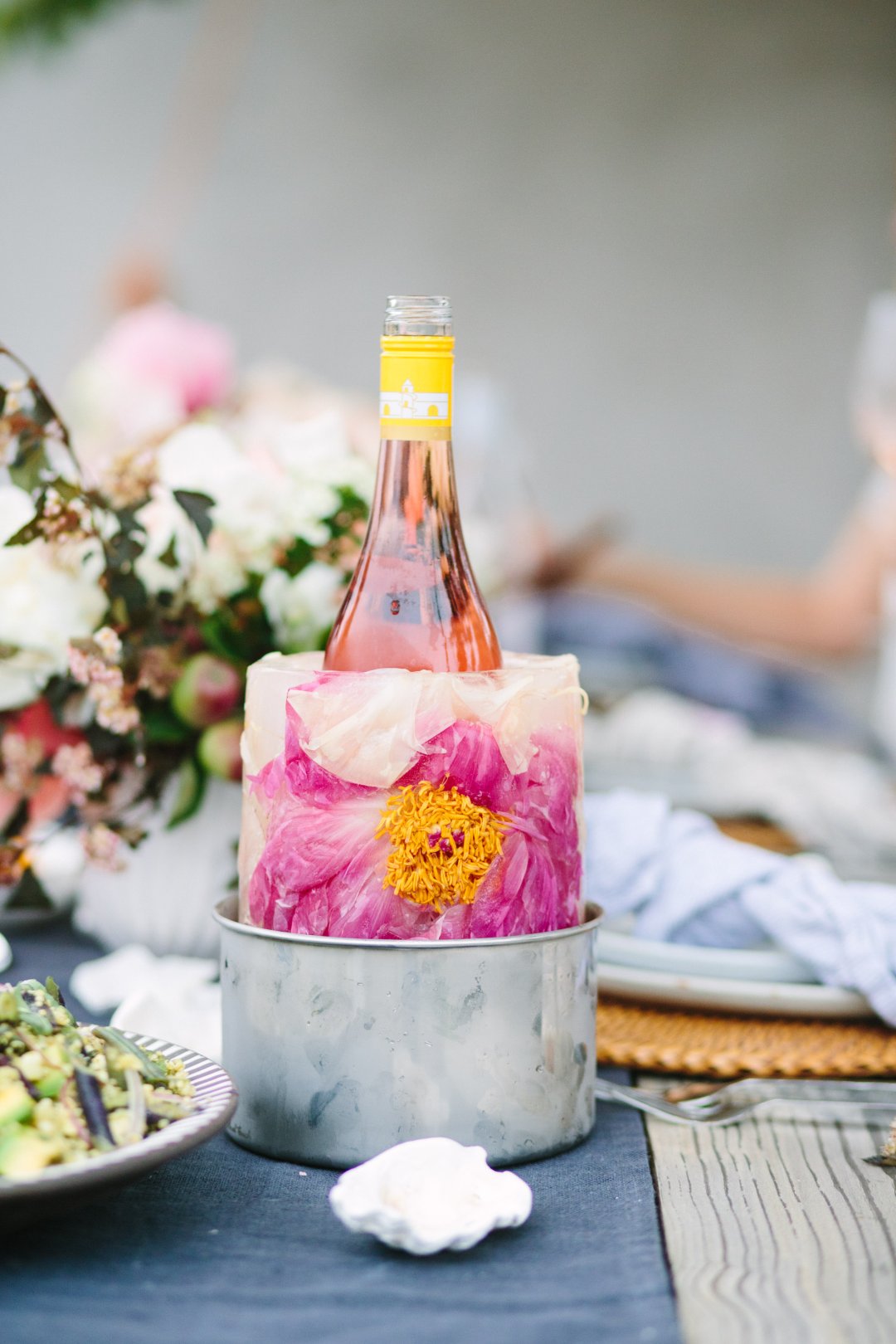 Mkay, and let's talk about this ice mold/wine cooler for a minute, shall we? You can fill it with FLOWERS, set it in the freezer overnight, and by dinnertime the next day have a gorgeous statement for your table.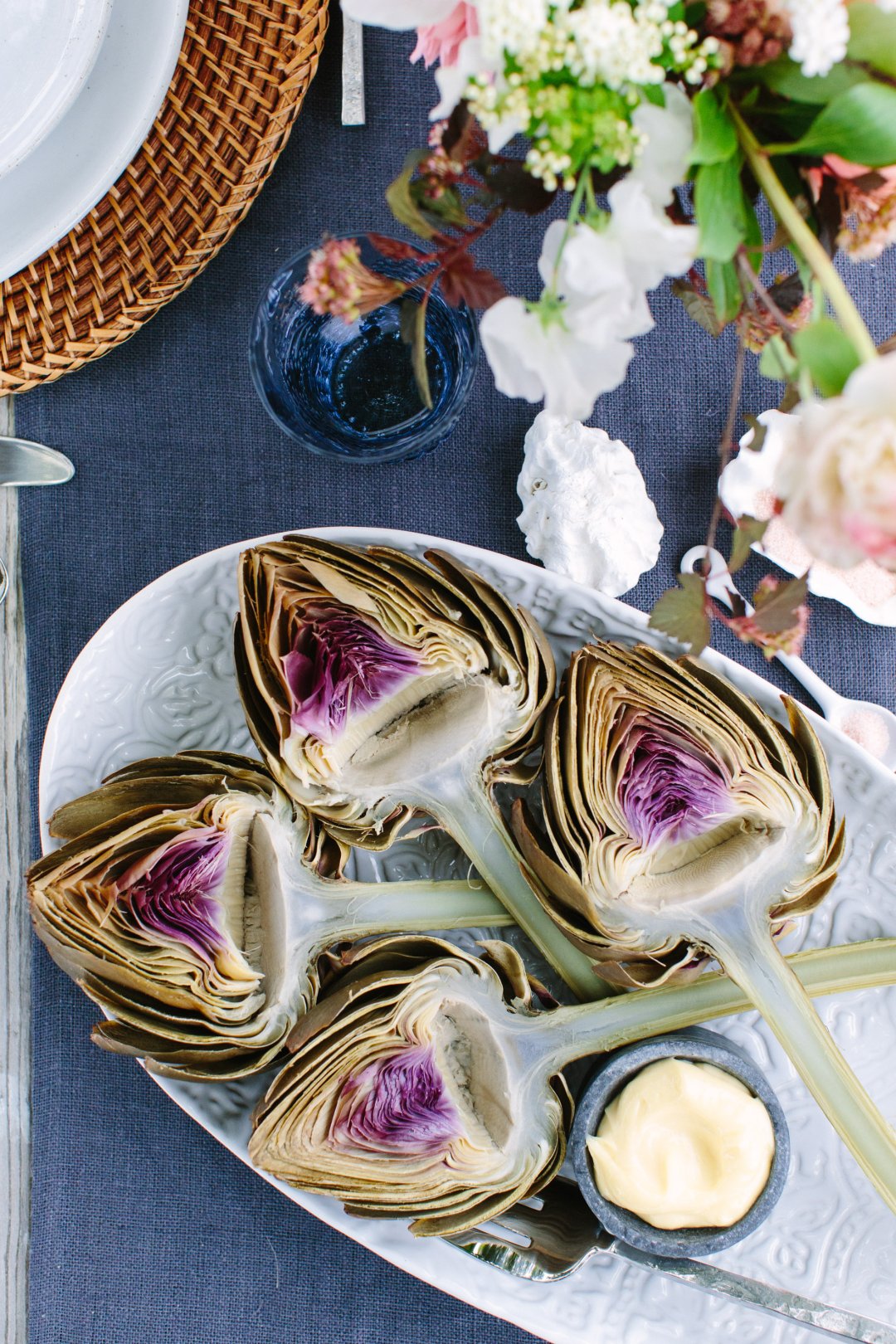 Choosing a few select and varied serving pieces really lets the beautiful food on your table shine. You totally don't have to choose the serving pieces that match your dinnerware when you're creating your Registry! This embossed Jars Toulouse Platter is a favorite of ours, along with the Jars Tourron Shallow Bowl, and Studio Dark Clay Platter.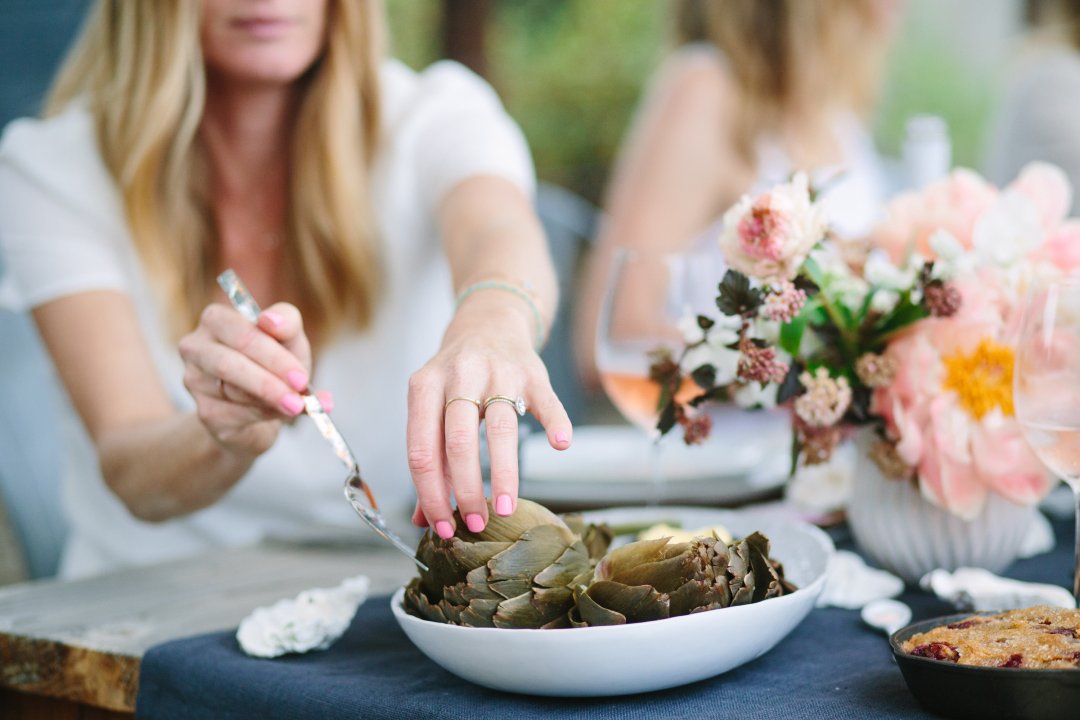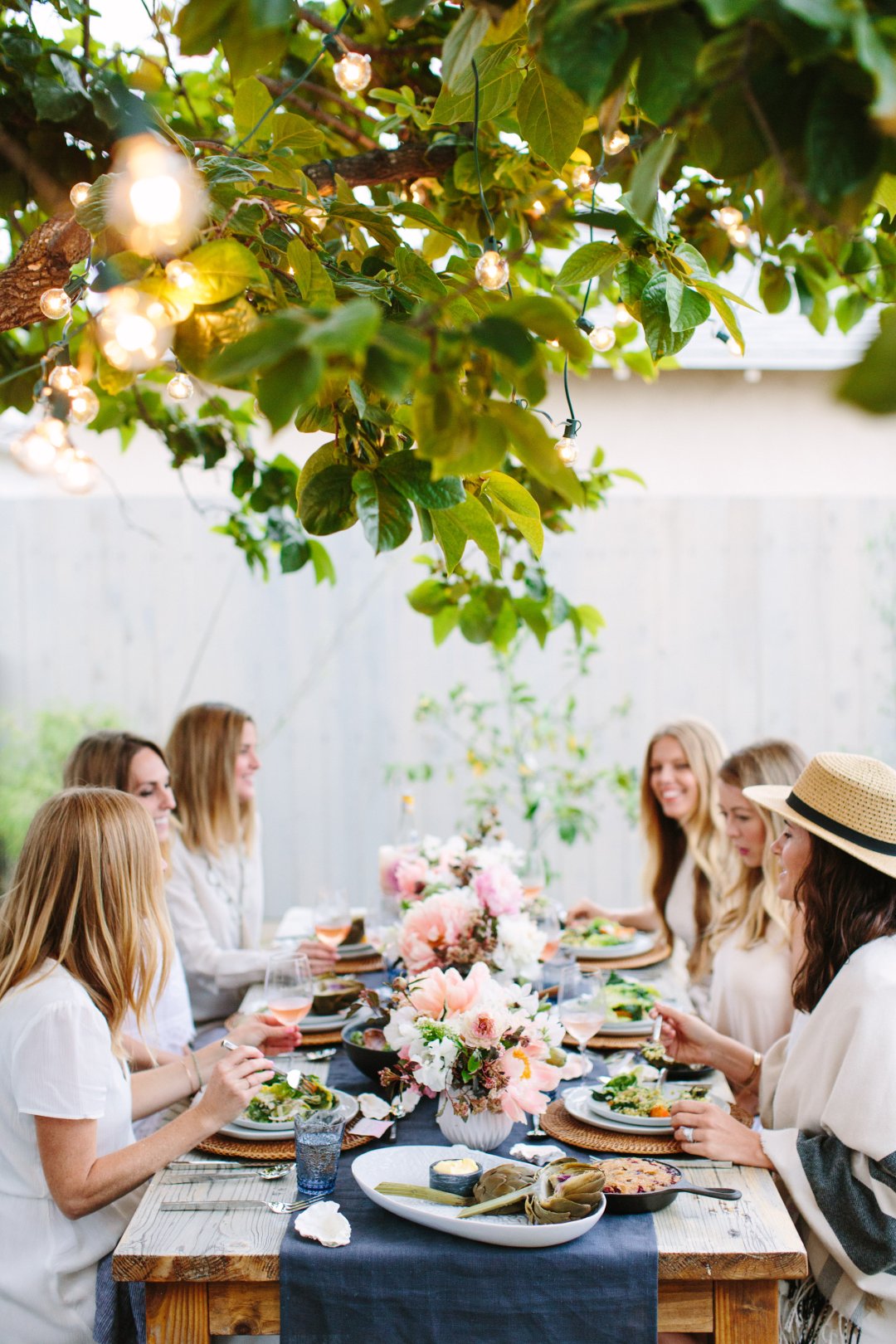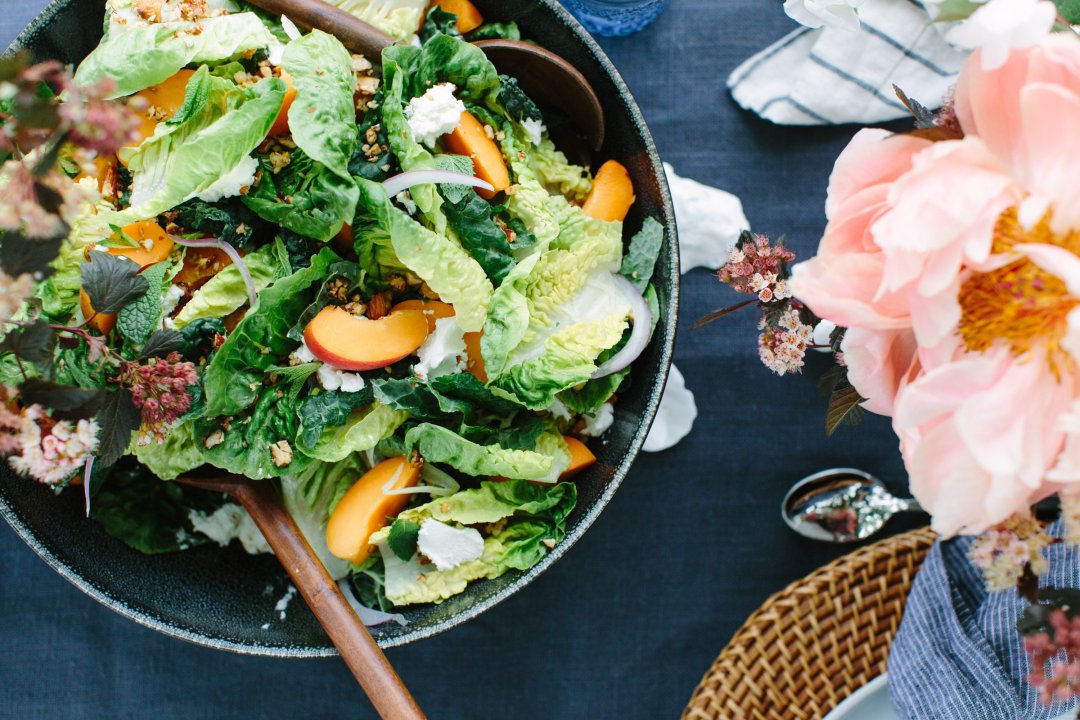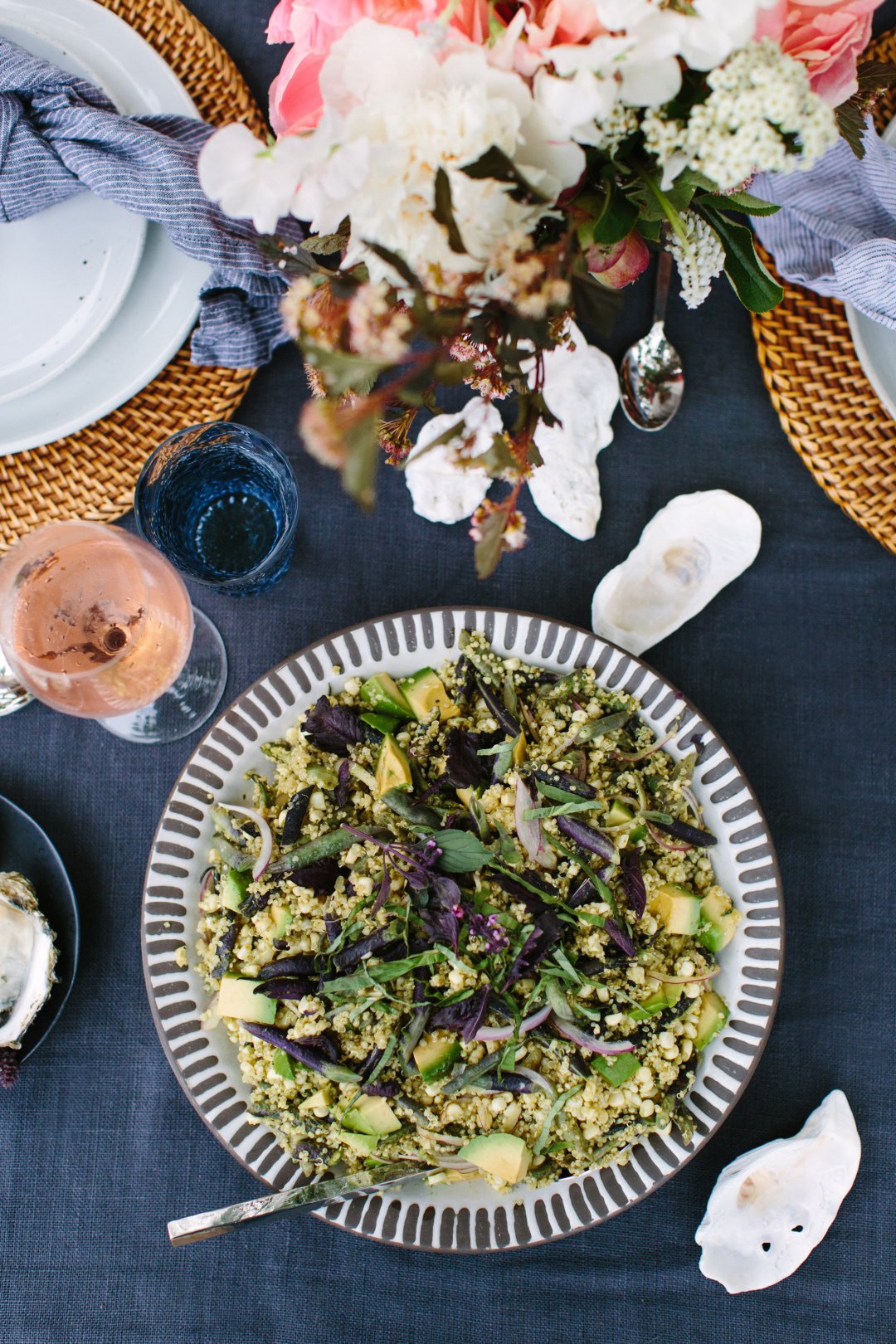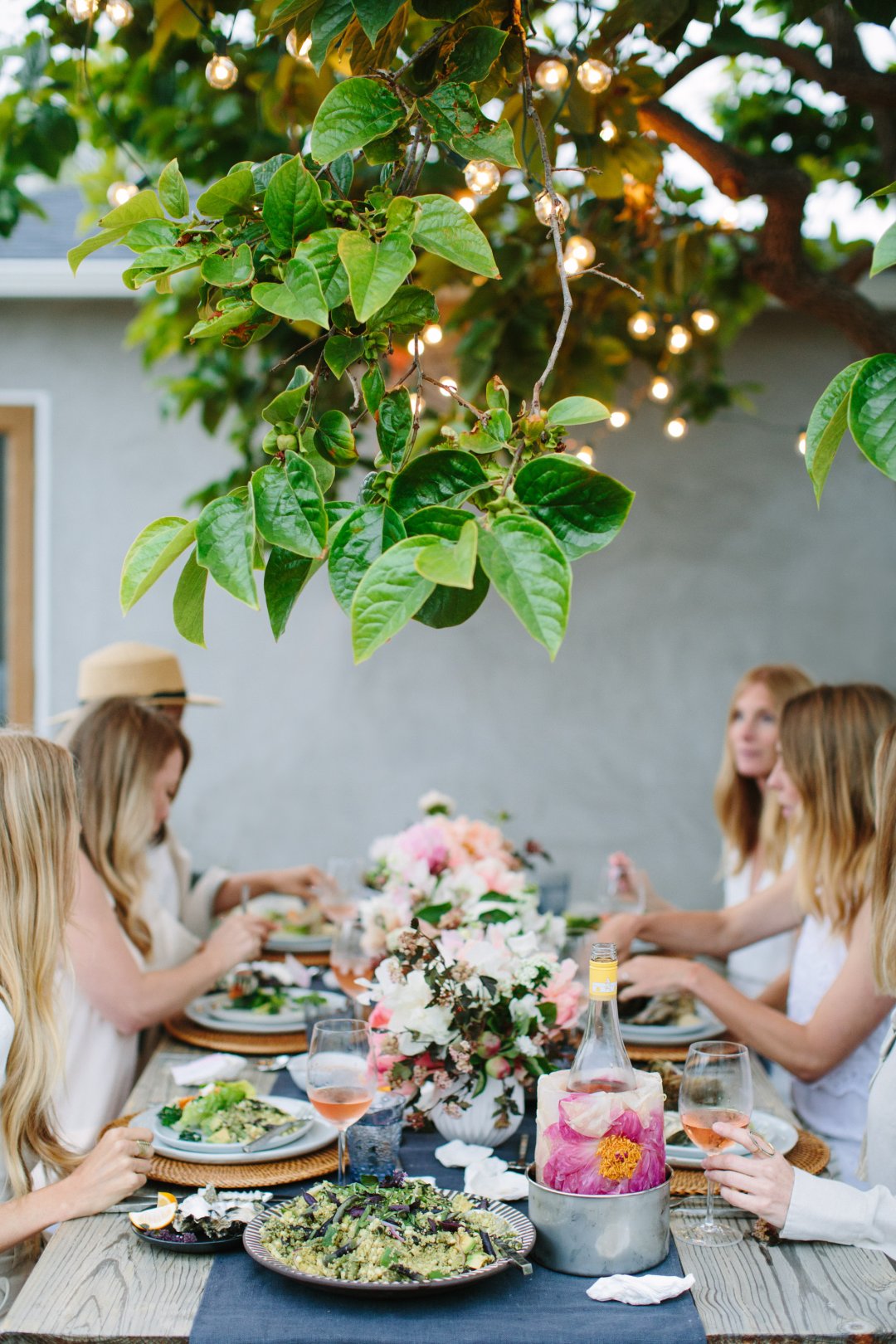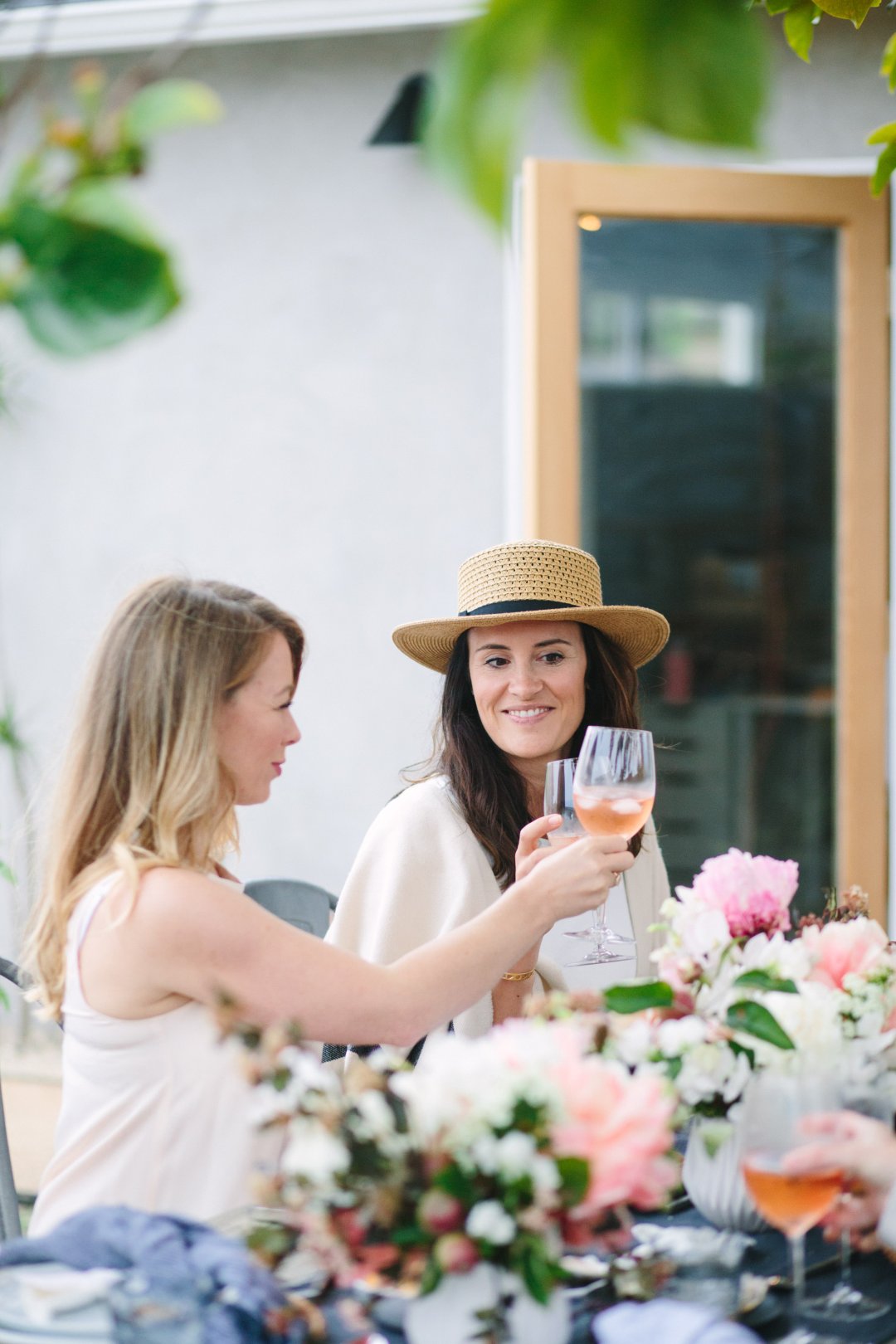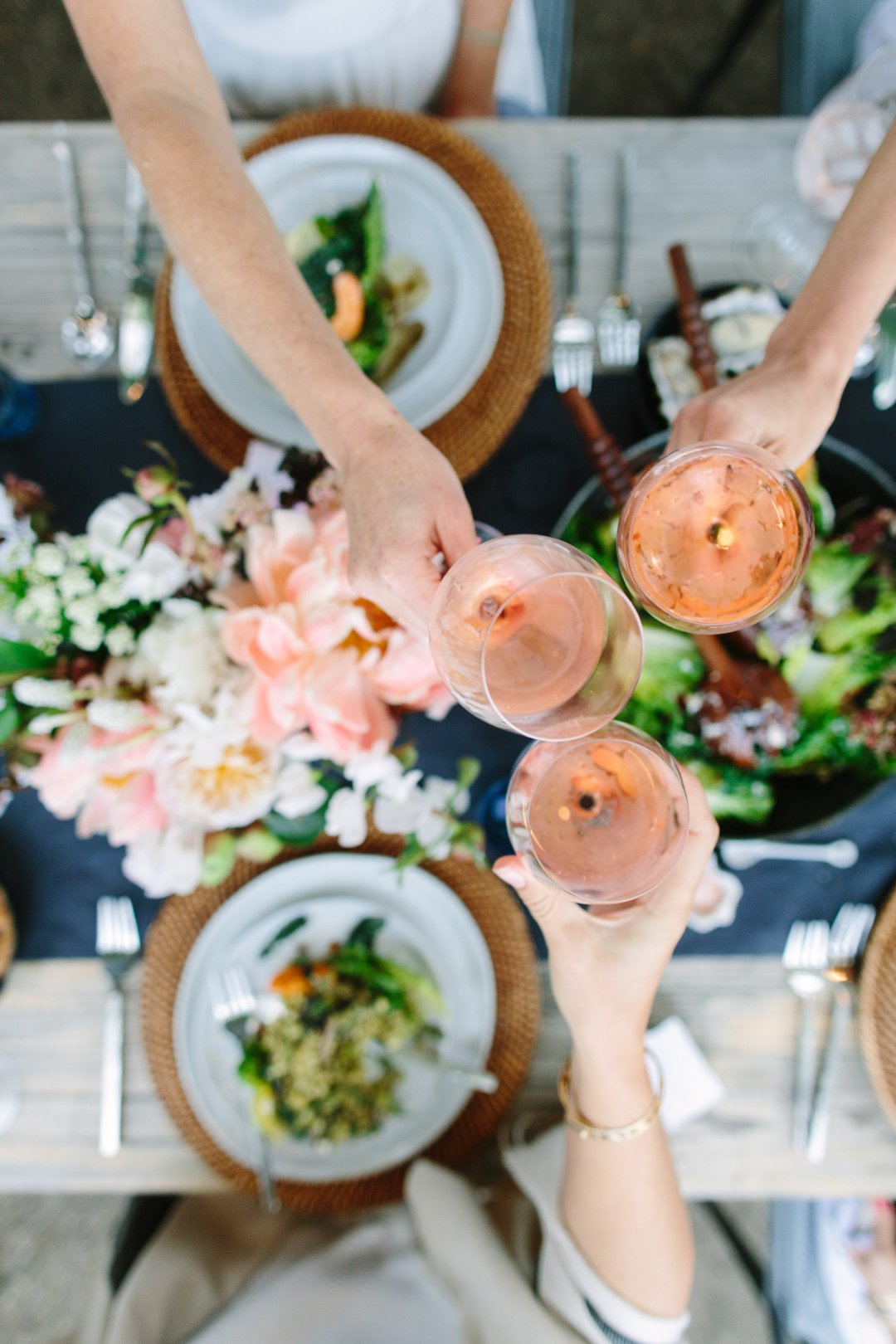 Want to see our cute Rosé bar and croquet game? Pop over  to 100 Layer Cake for all the fun details!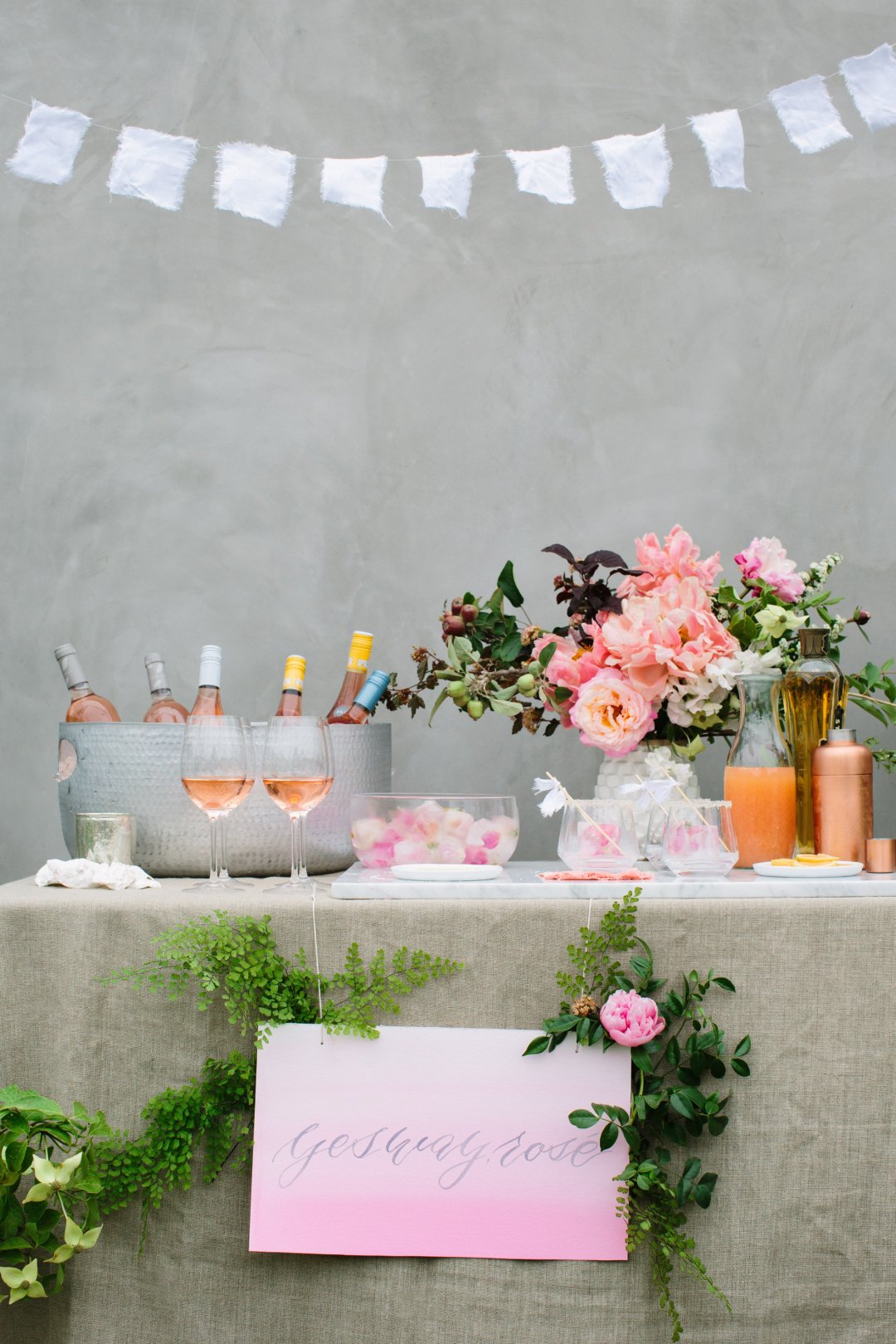 And the part you've been waiting for…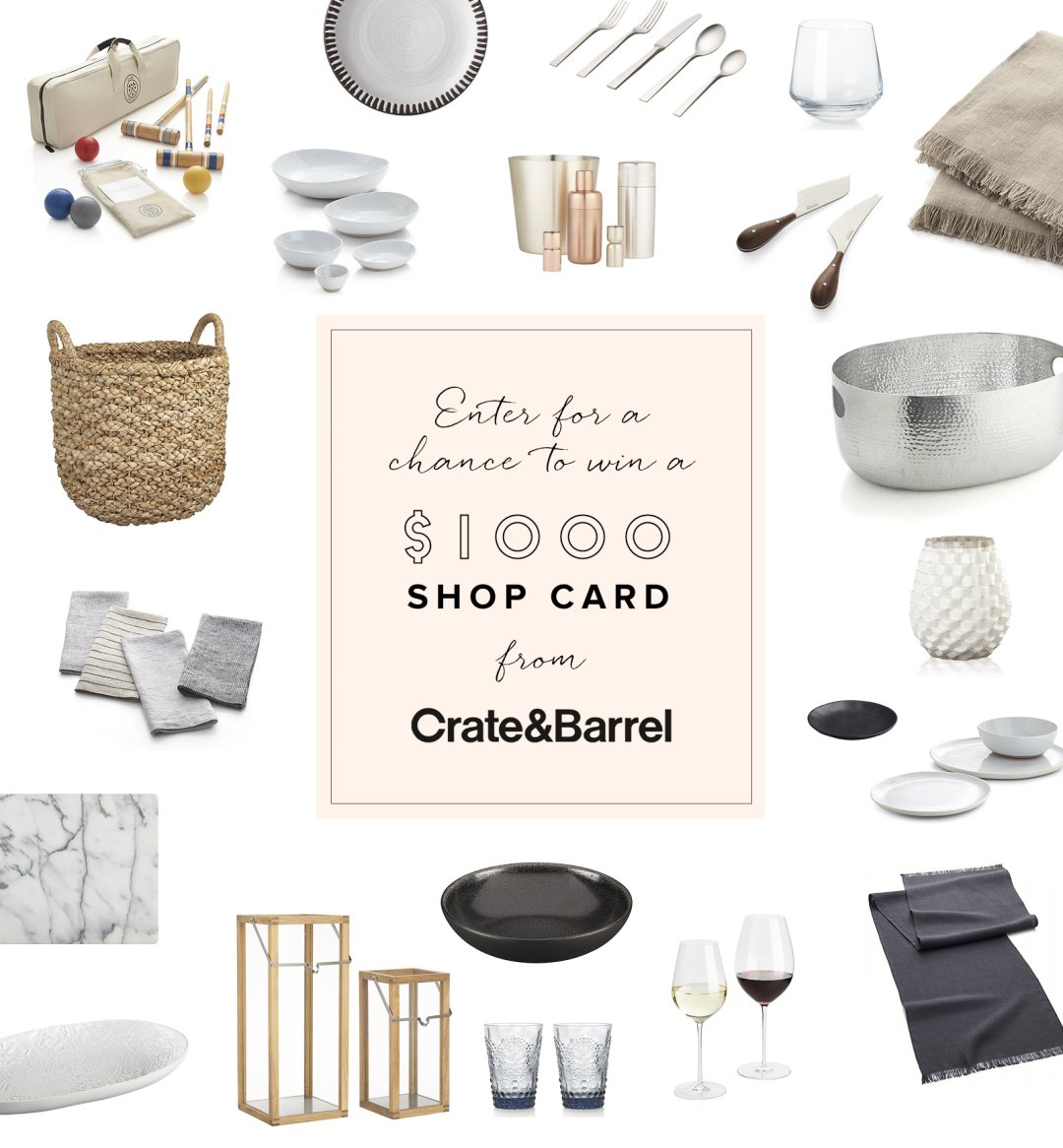 The Sweepstakes! If you'd like  to revamp your own summer entertaining arsenal, enter for a chance to win the $1000 shop card below!
Concept and styling: 100 Layer Cake / Photography: Mary Costa Photography / Catering: Whoa Nelly Catering / Flowers: Honey and Poppies / Calligraphy: Yours Truly Calligraphy