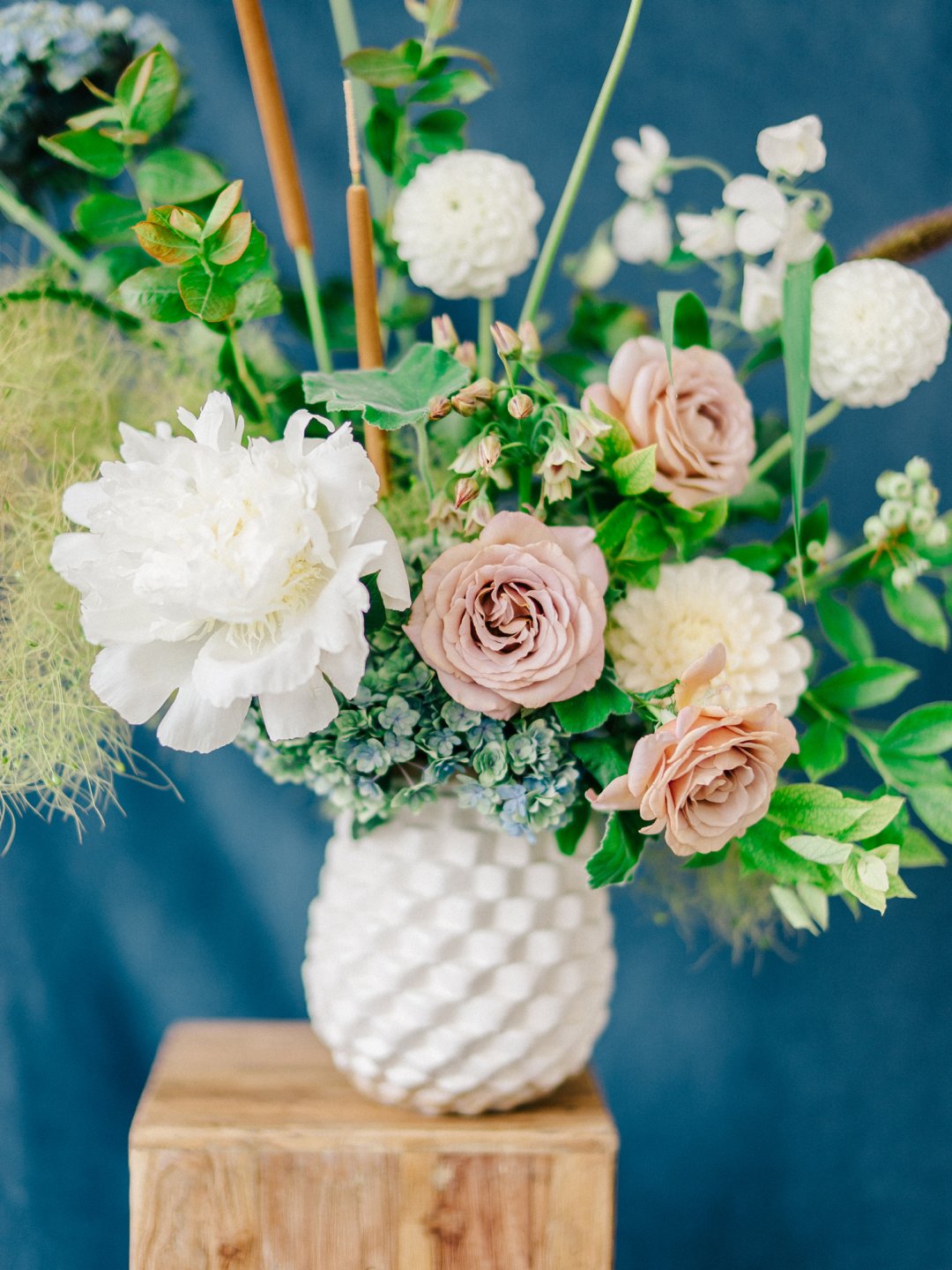 mooncanyondesign.com
One of our favorite ways to instantly refresh a room? A floral arrangement that brings the beauty of the outdoors in. We've partnered with Kristen Cassie, founder of Moon Canyon Flowers, to bring you a new DIY arrangement for each new season.
This summer, we're combining beach grass, roses and hydrangea for a stunning warm weather look.
Summer is a time of abundance and beauty. I grew up on the ocean and remember the beach grass, hostas, hydrangea, peonies and dahlias growing in the yards of my neighborhood.
This floral arrangment is inspired by my childhood in New England. The sunkissed blues and bright whites accented with antique caramel tones feels like the beach to me.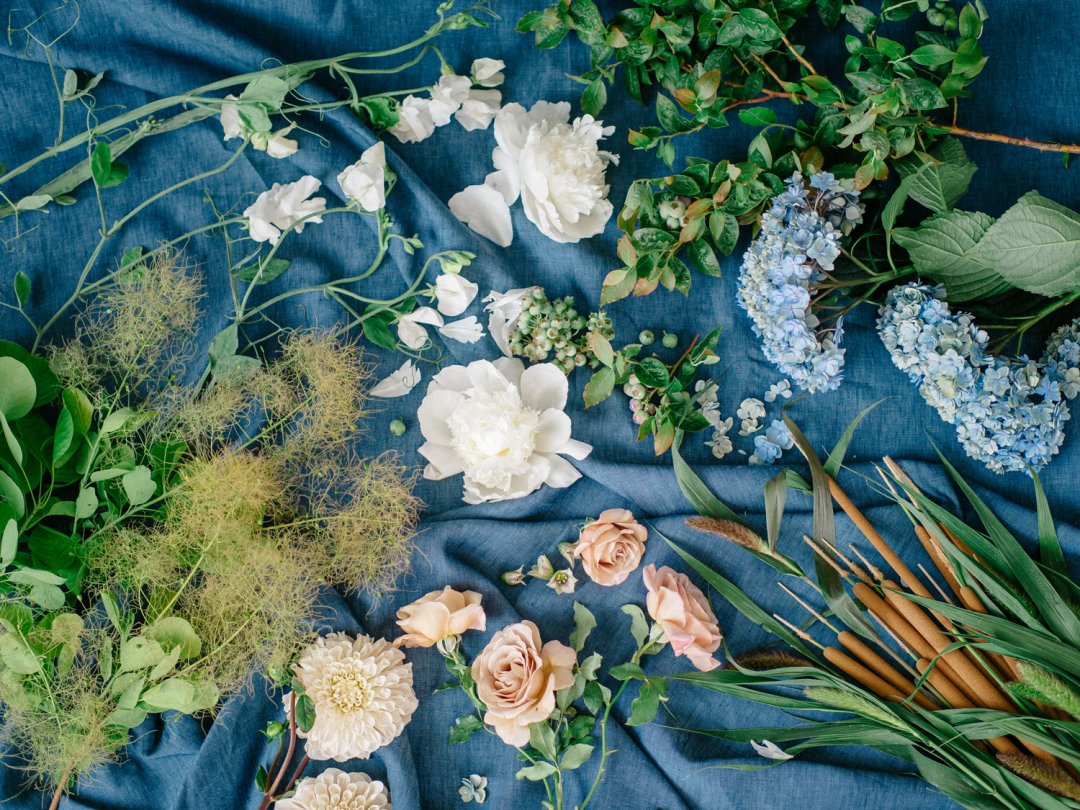 These days the more wild the better when it comes to floral arranging. I love the height and texture the beach grass gives to this floral piece. The garden roses are called Distant Drum and are grown by my friend Nancy of Ellarose Farm here in California.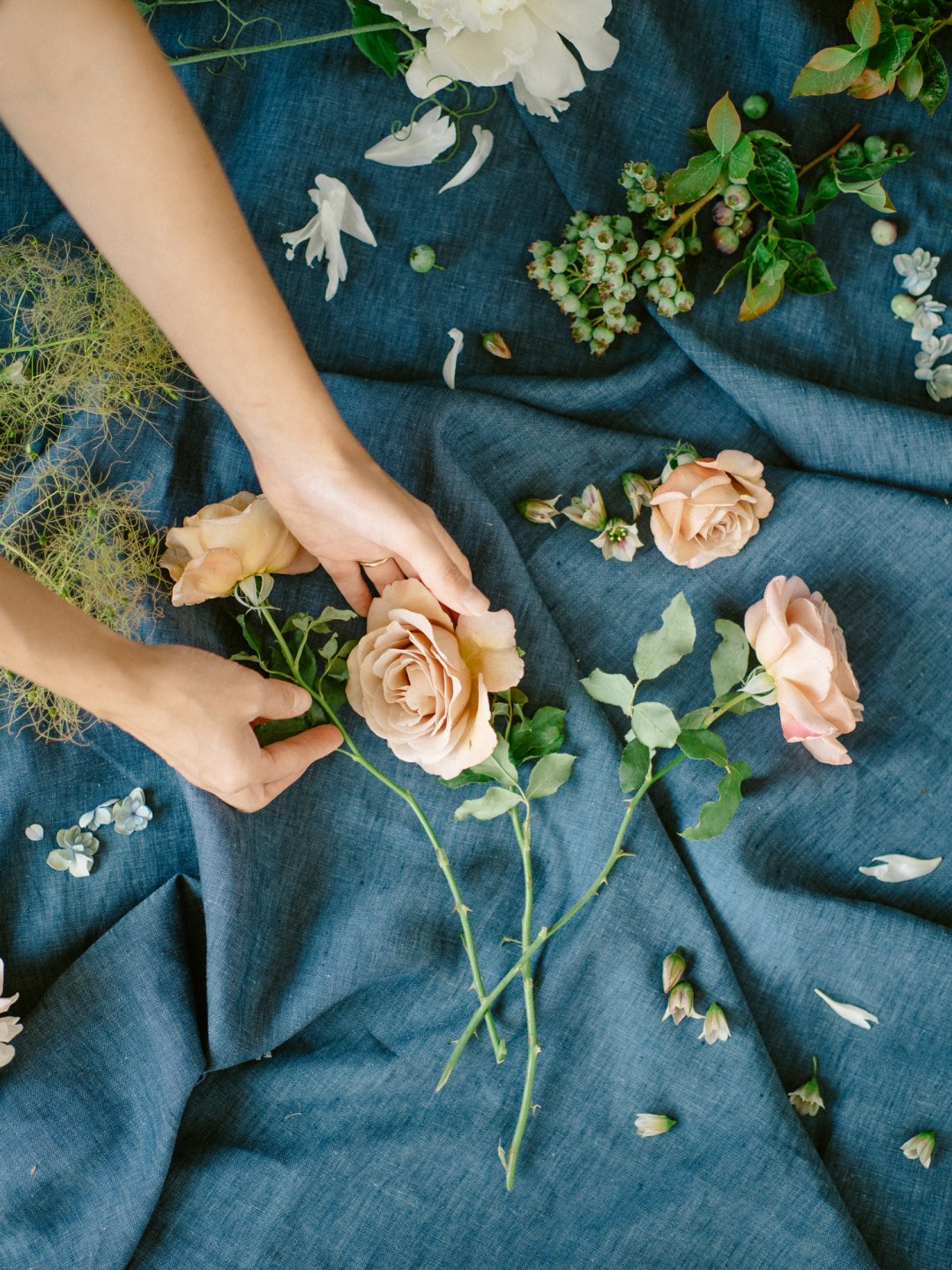 What's great about summer is you can pick these stunning blooms right from your own yard. If you live in a more urban area, a farmer's market is your best resource for beautiful blooms during these summer months.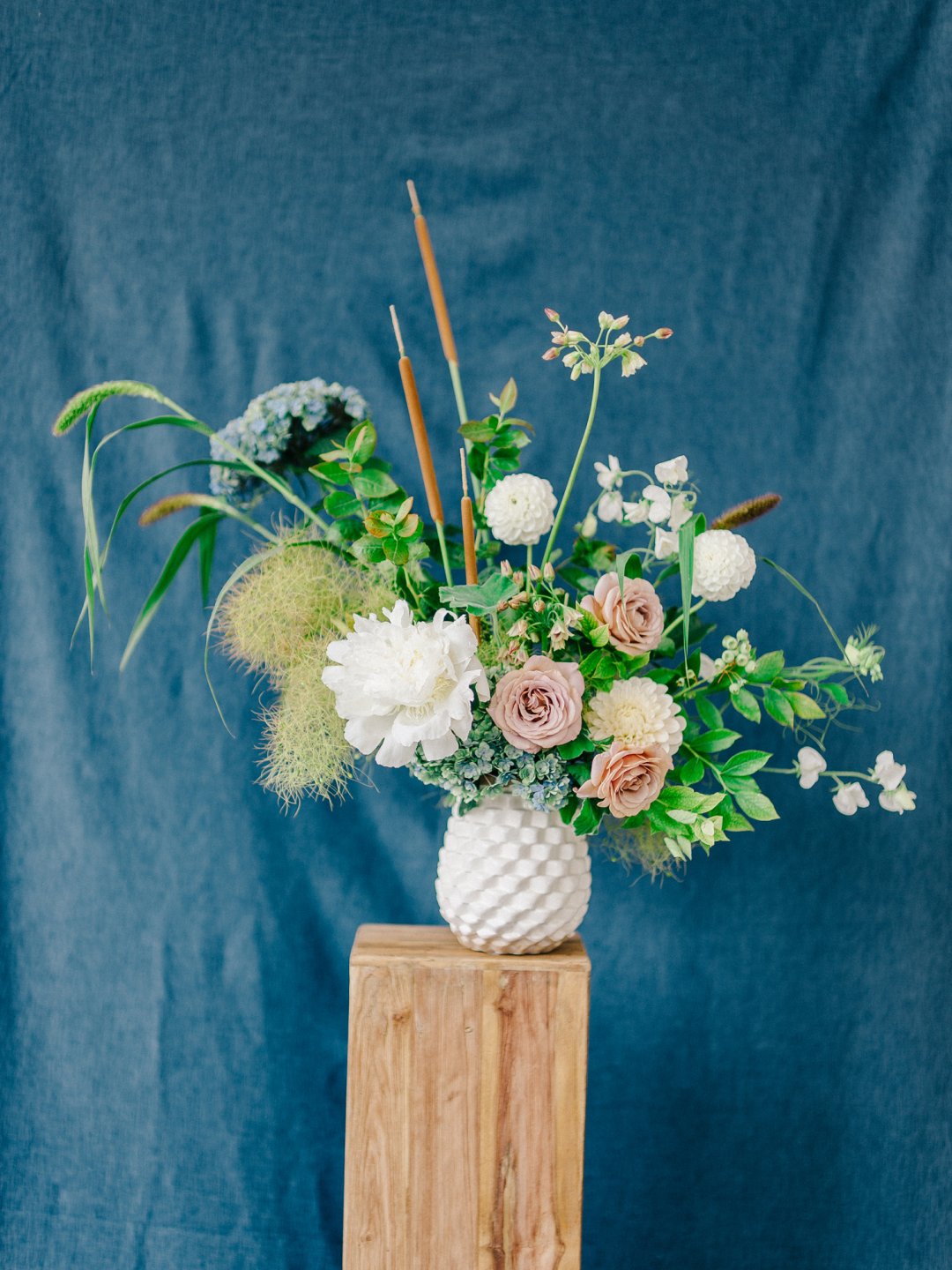 When choosing blooms for a summer floral go with whatever is calling to you! I like wild flowers and think a fresh mix of colors and textures is the prettiest. I love to mimic what I see in the garden with textures, colors and different heights all living closely together. We mixed florals, berries and grasses to get this look.
Want more arrangement ideas? Check out this beautiful spring floral arrangement.