Endless Summer Tablescape
We're in a summer state of mind. See how Brie Ohlund of My Splendid Living put together this gorgeous summer tablescape, sure to inspire your next outdoor gathering.

mysplendidliving.com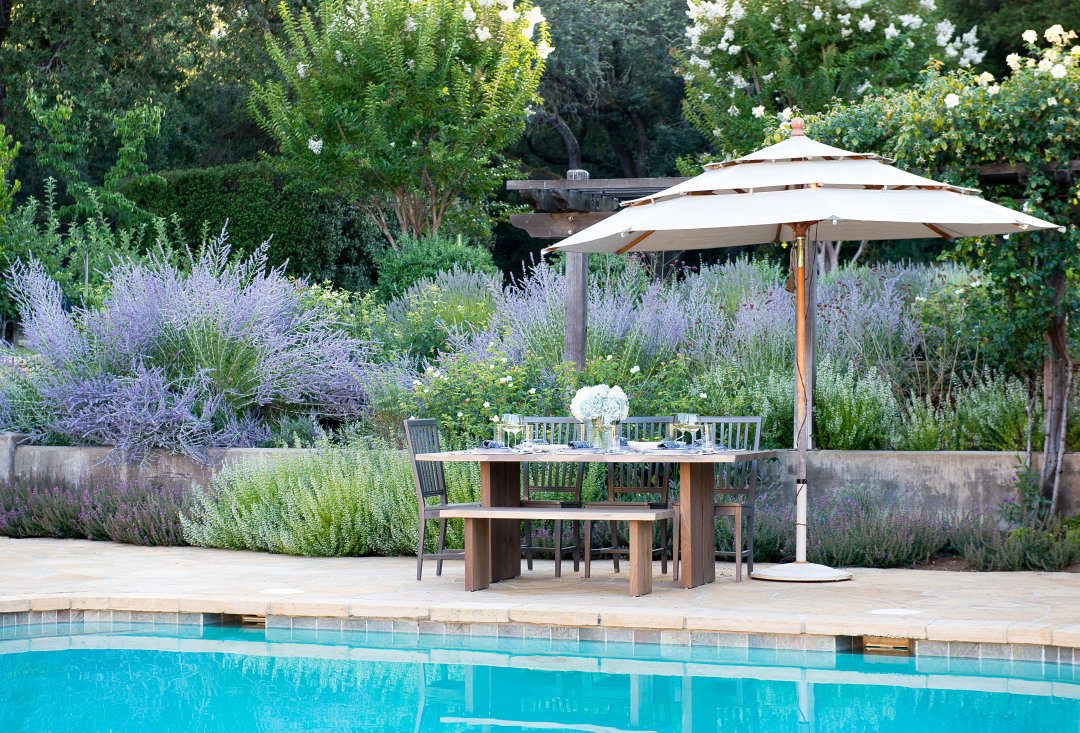 This time of year the weather is splendid here in California, ideal for an afternoon dip in the pool and an evening of dining outdoors. We wish summer would never end!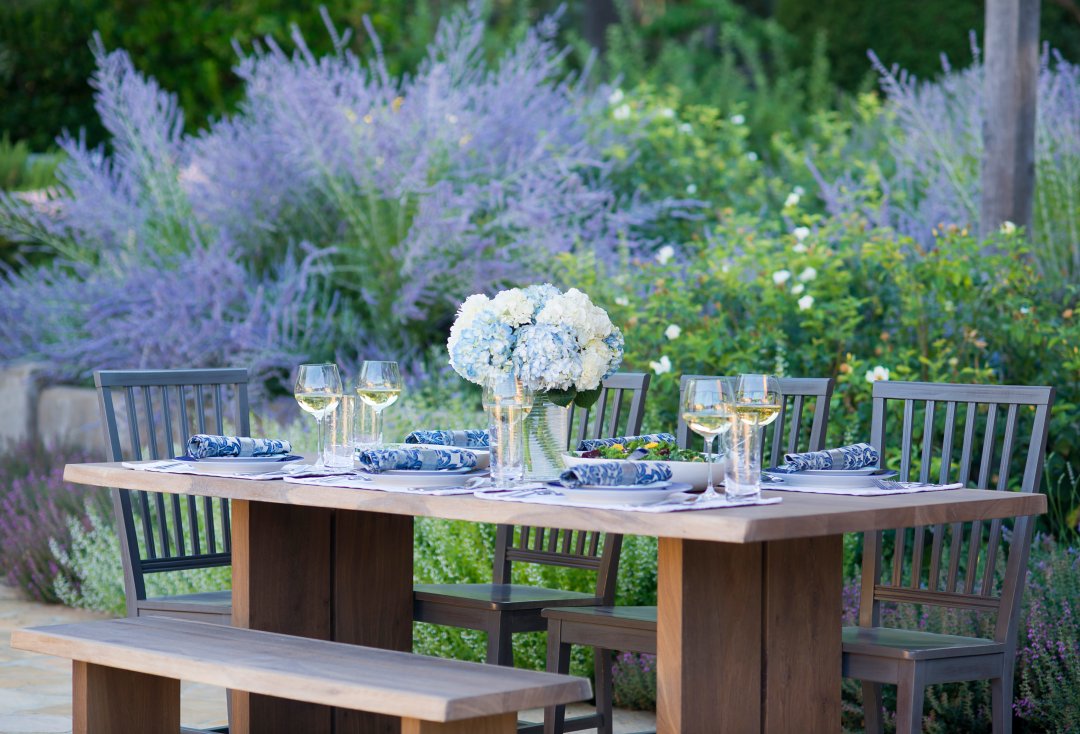 This tablescape, in collaboration with Crate and Barrel, was inspired by my recent travels to the Island of Capri, Italy. The blue and white color palette on the table is reminiscent of the white buildings of Capri and the deep cobalt blue Mediterranean ocean.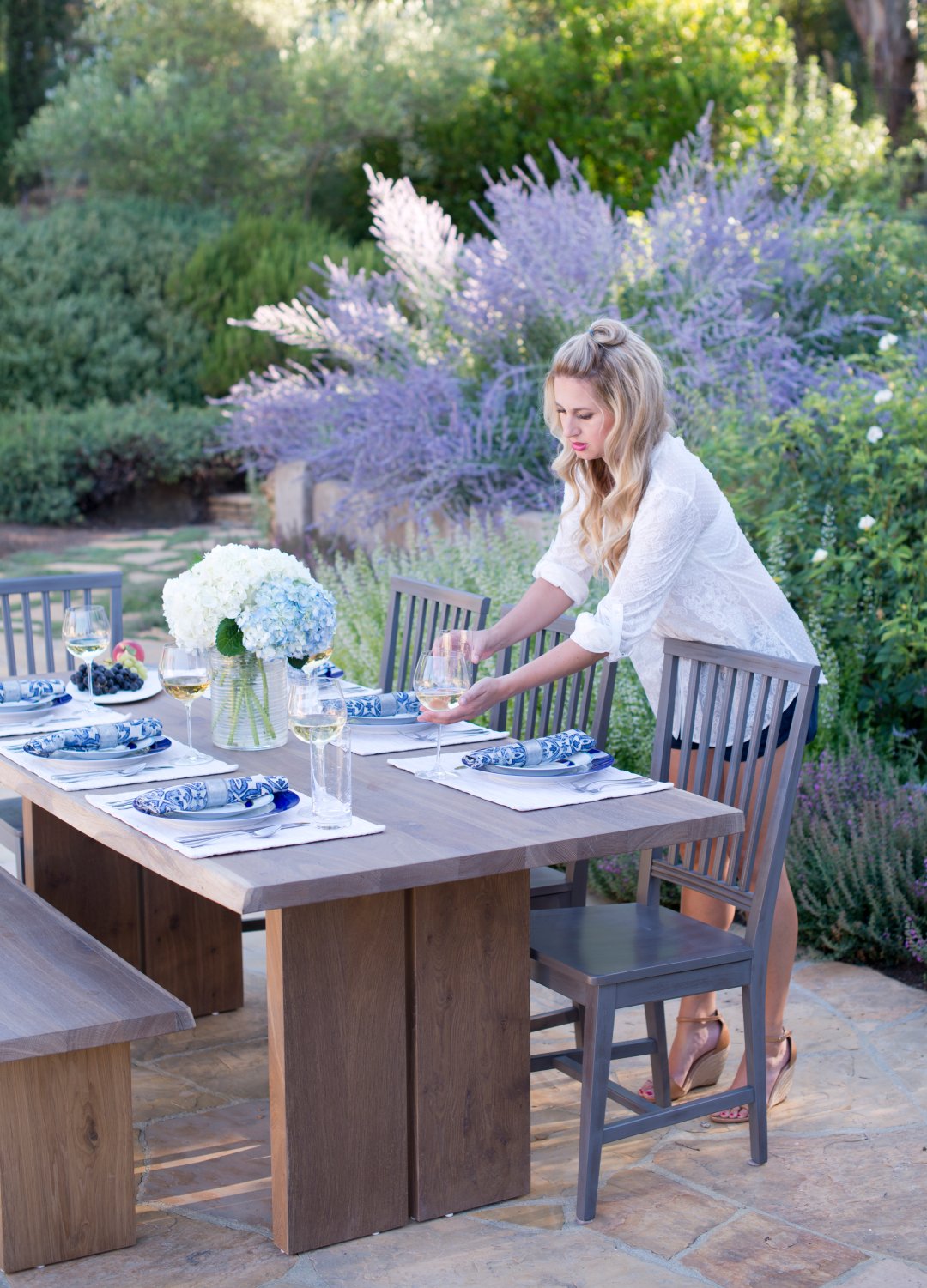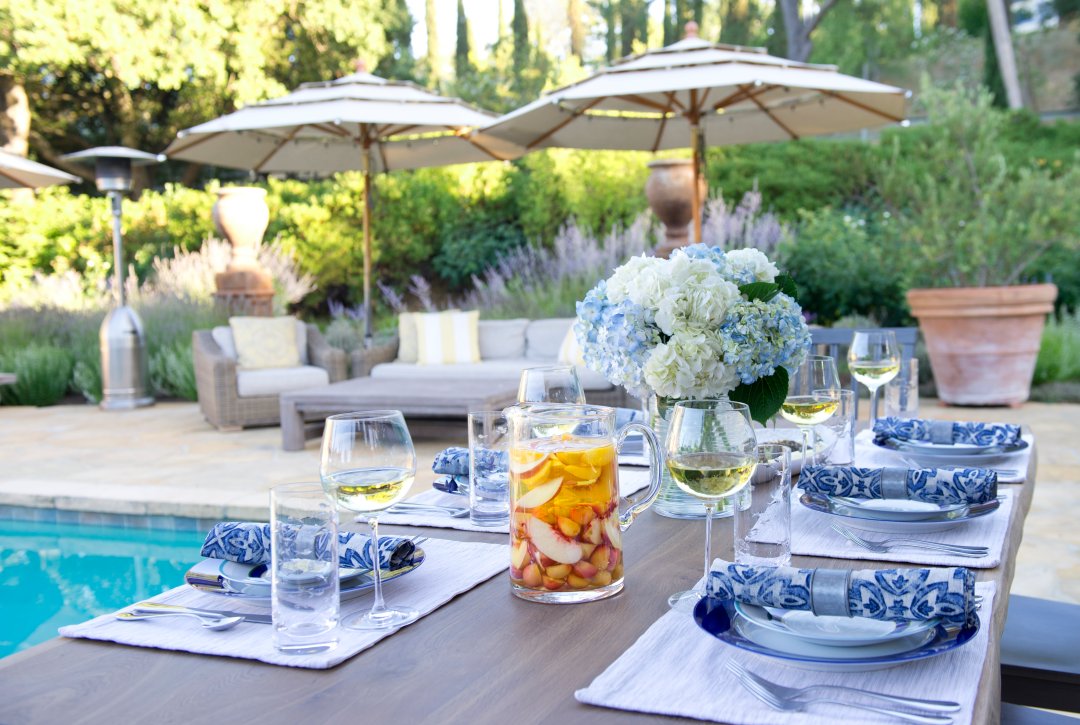 With the table set among the Italian gardens of my parents' home, we were inspired to enjoy Branzino (Mediterranean Sea Bass), kale beet salad, and a white wine sangria for dinner.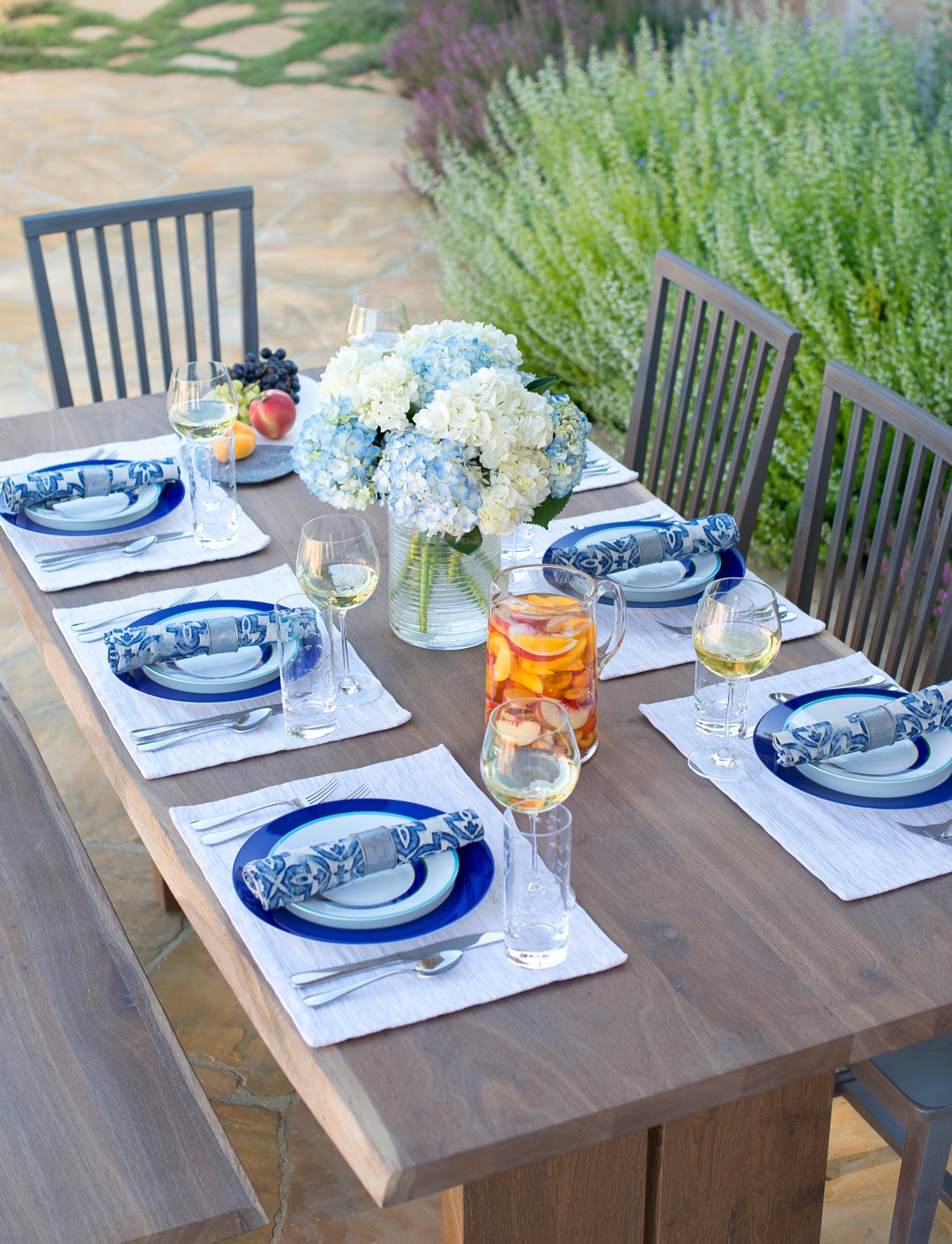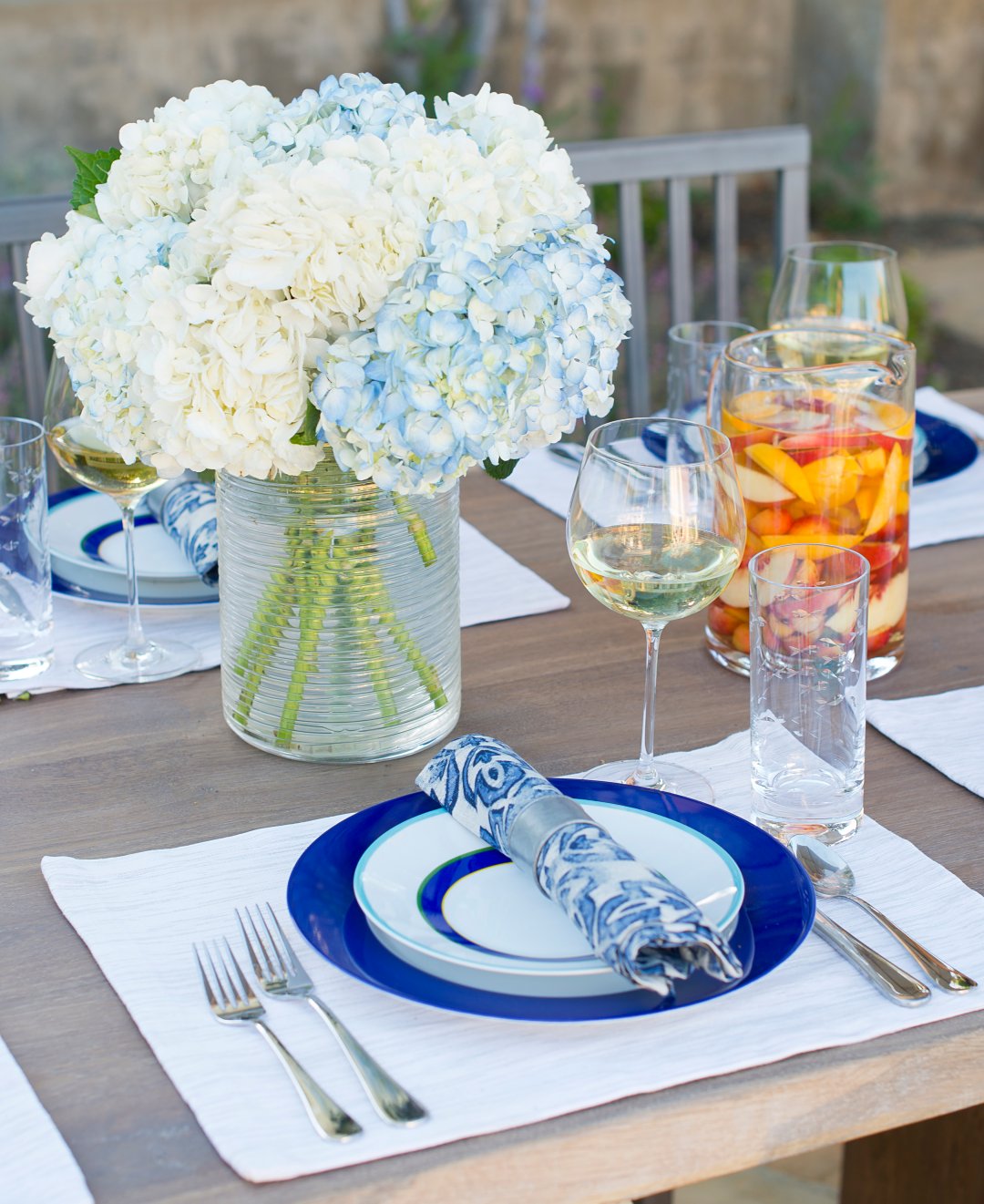 The table was set with Crate and Barrel's Maison Cobalt Blue Dinner Plates with the Cirque Salad Plates stacked on top. The Mercato Indigo Dinner Napkins were a gorgeous accent, allowing us to keep the centerpiece simple with a mixture of baby blue and white hydrangeas.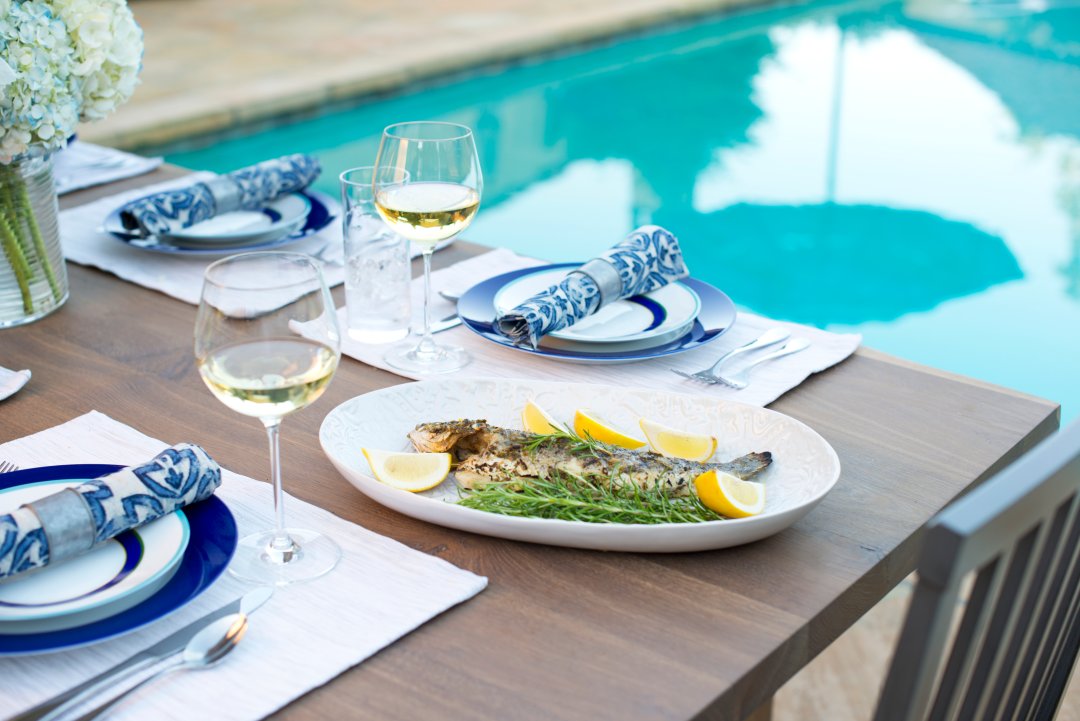 Our Branzino was served on the Jars Toulouse White Platter, complimented by fresh slices of lemon and sprigs of rosemary. Meanwhile the kale beet salad was set in the Mercer Serving Bowl, topped with crumbled feta cheese.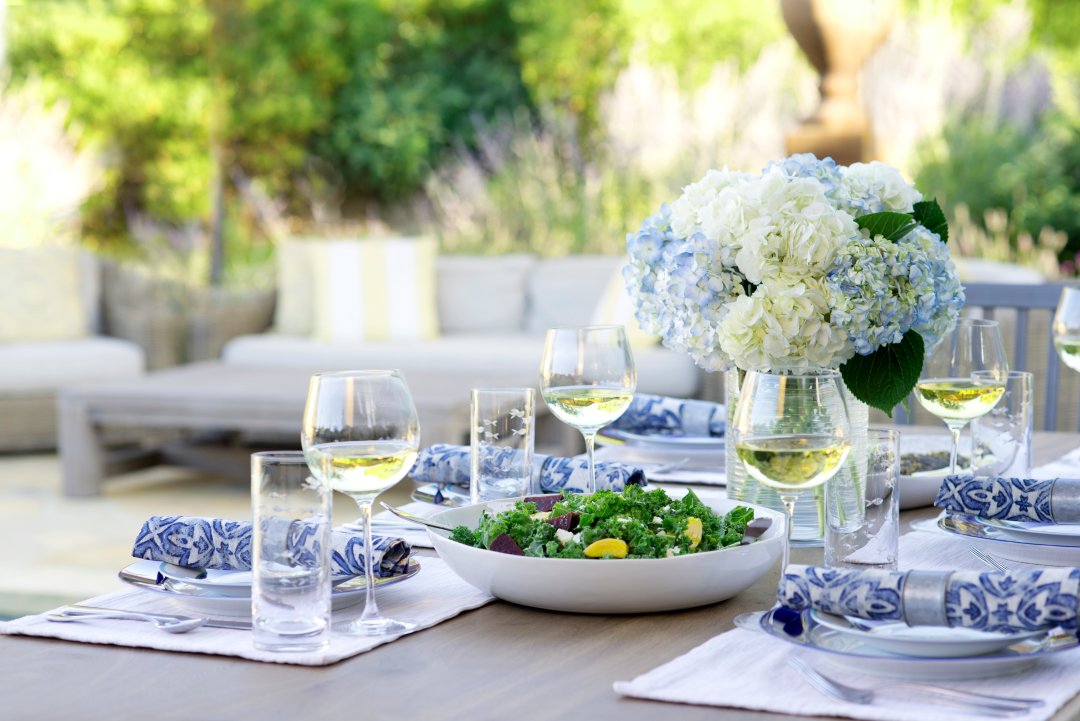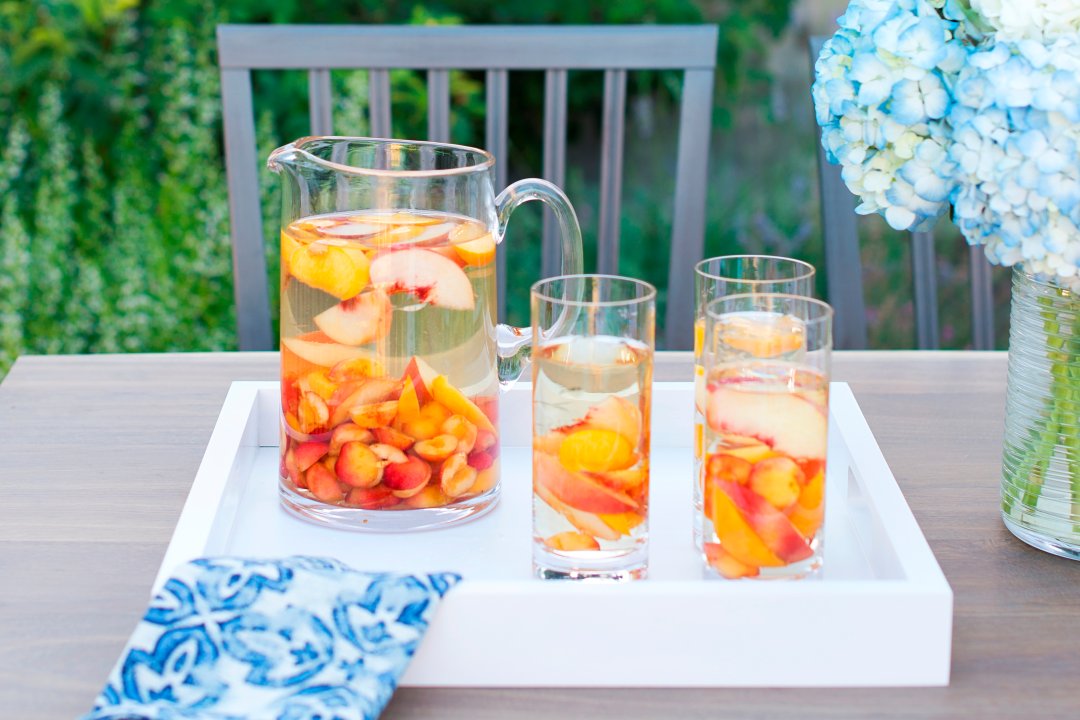 My favorite white wine sangria infuses sauvignon blanc with a mixture of peaches and yellow cherries in the Reef Pitcher. The tiny fish detail on the pitcher and Reef Highball Glasses gave this table a nautical touch, another thing to remind me of dining by the Italian sea.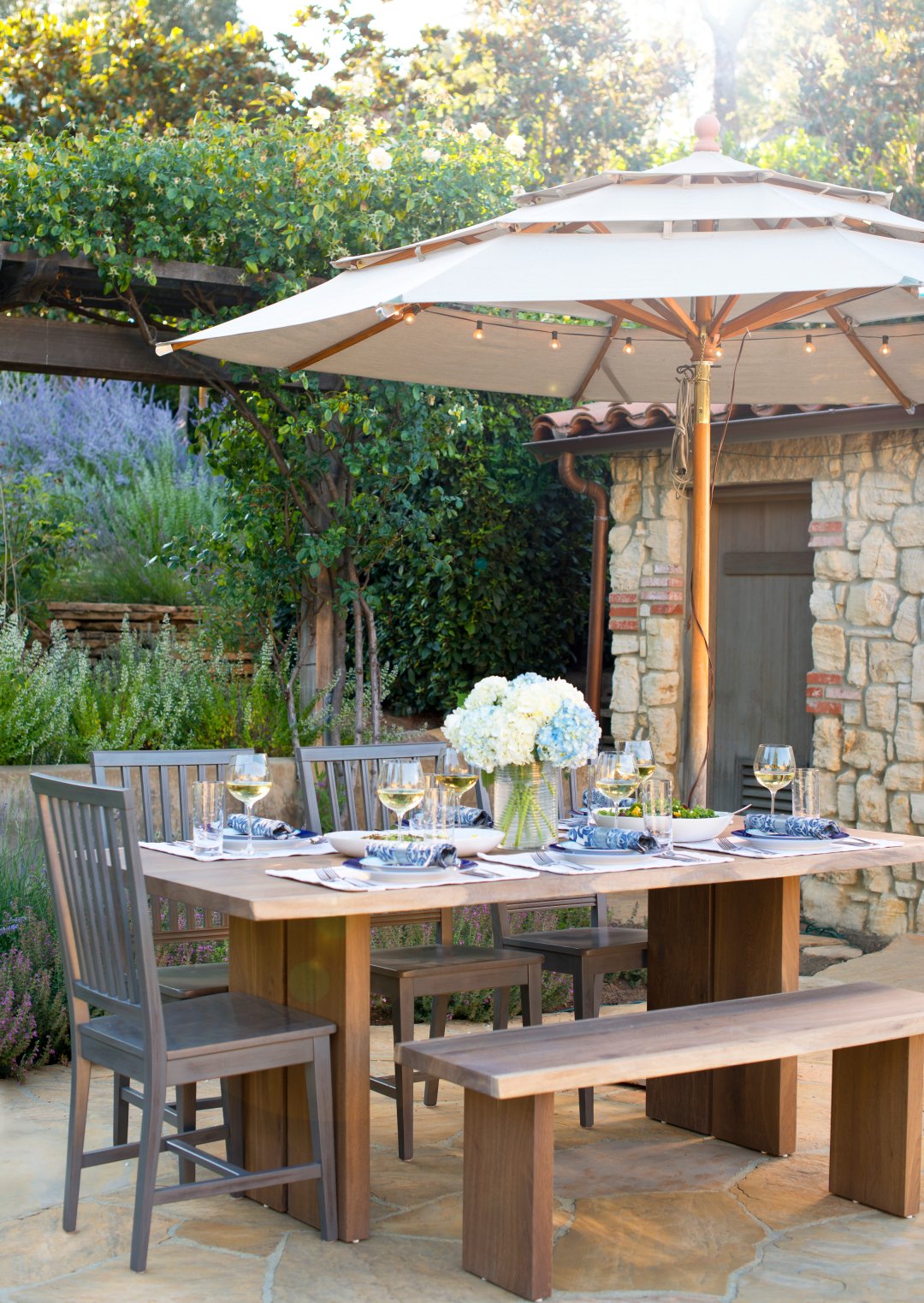 As the evening dimmed, the twinkle lights hanging from the umbrella shown against the night sky. After dinner, we took a stroll around the gardens while sipping sangria. Just the thing to make us wish summer was endless.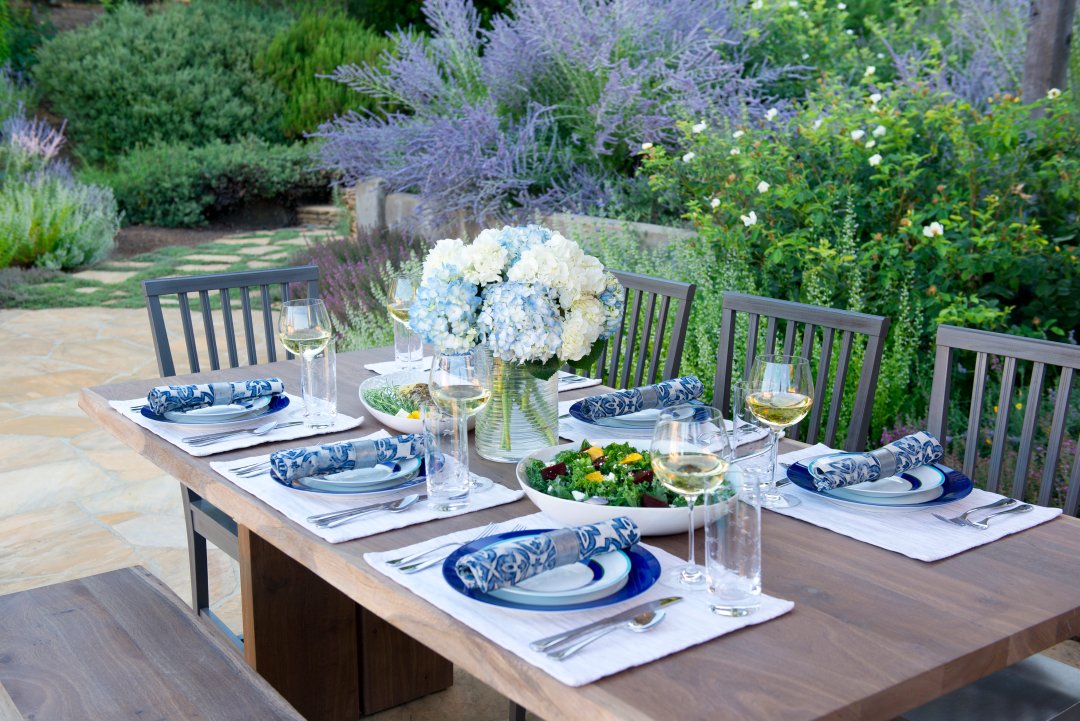 What's your favorite thing about summer? Share in the comments below.