9 Tips for a Picture-Perfect Beach Picnic
Take advantage of beautiful summer evenings while they're here with a sunset picnic on the beach. Madeline Lu takes us to the shore with her family and gives us her top nine picture-perfect picnic tips.

madelinelu.com/
Summer is here! Let's go to the beach. There is nothing more fun and beautiful than a picnic on the beach. It is a great way for us to spend time together as a family, where everyone can find something enjoyable to do without technology. It is also a quick and budget-friendly way to get that summer vacation feeling without the worry of travel.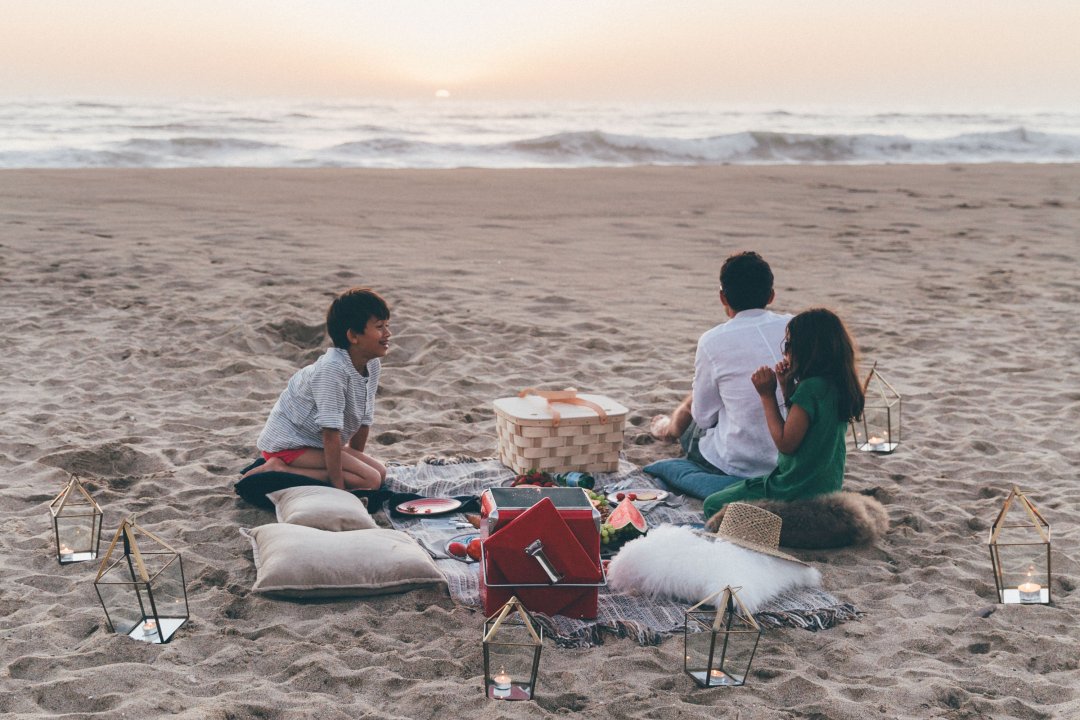 However, if you're not well prepared it can also be a pretty frustrating and disappointing experience. But, it doesn't have to be! Here are a few steps and tips I have learned over the years to make sure your beach picnic is one to remember and picture-worthy.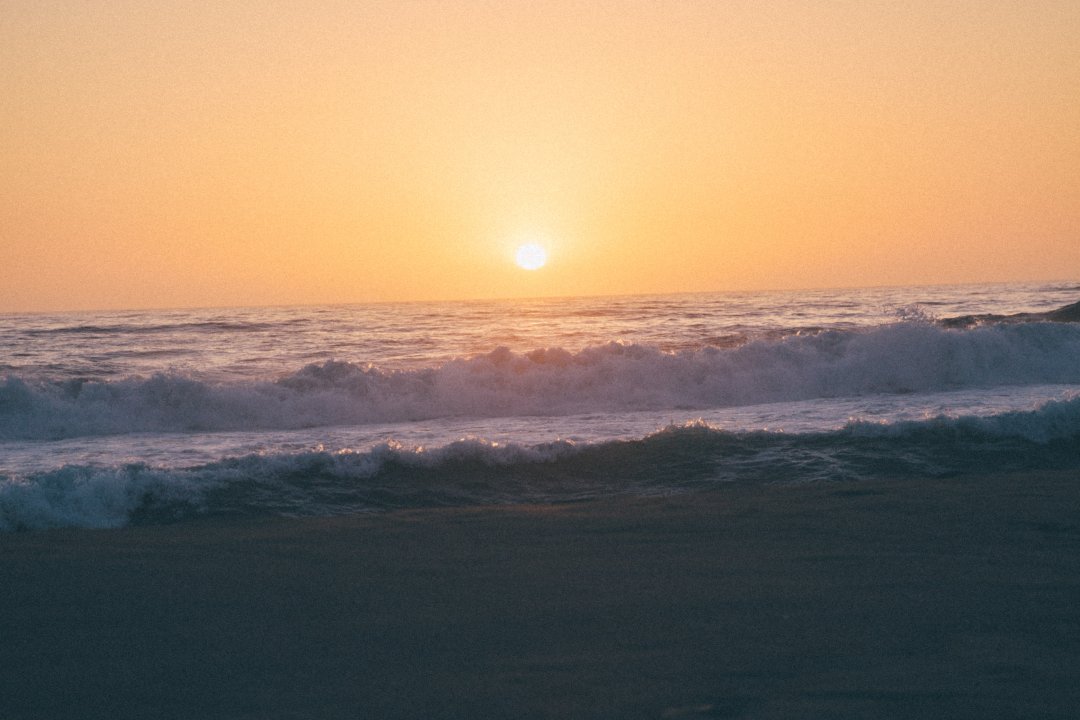 1. Choose the right time of day. On a hot summer day, I prefer to picnic just a few hours before sunset, as the beach is quieter, but the warmth of the sand is still very pleasant. It is also a good time to avoid getting sunburned. And trust me — eating while you're also roasting in the sun is not the most pleasant thing in the world.
2. Plan your menu. Not all beaches are allowed to barbecue. So I prefer to bring food and snacks that are not fussy to eat and taste delicious when cold. My go-to food list is: baguettes, finger foods, chips and dip, olives, hard cheese, pretzels, crackers, and sliced veggies or fruits.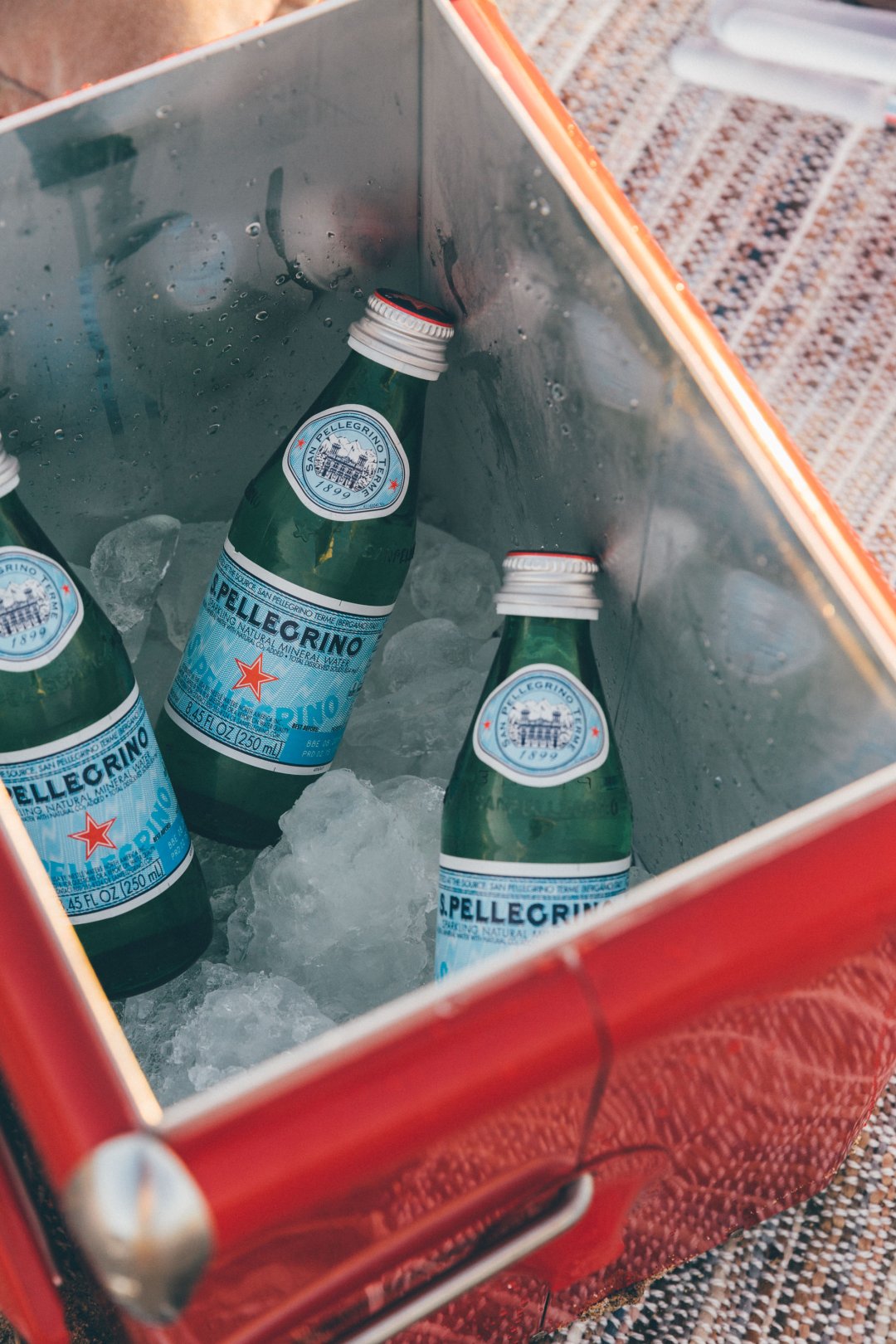 3. Bring a cooler to keep your drinks cool. Take along a cooler to keep drinks chilled for the whole time you are there. Personally, I prefer a small, lightweight, carry-by-hand one. And red, if possible. 😉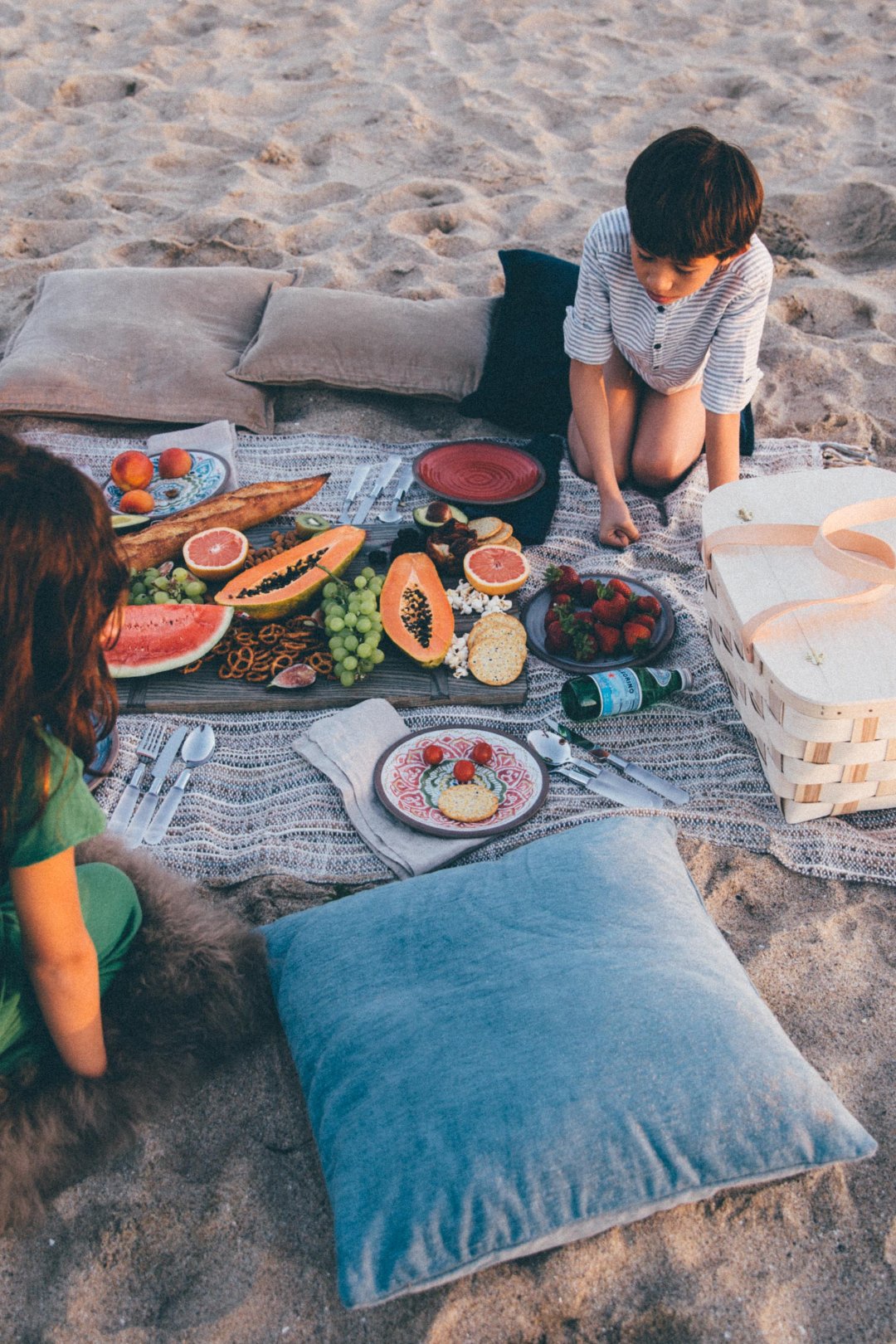 4. Bring a beach blanket and some pillows to make yourself really comfortable. It is just so much more pleasant to sit on a picnic blanket than directly on the sand. Plus, it helps to keep the food away from the sand, even though this is almost inevitable anyway!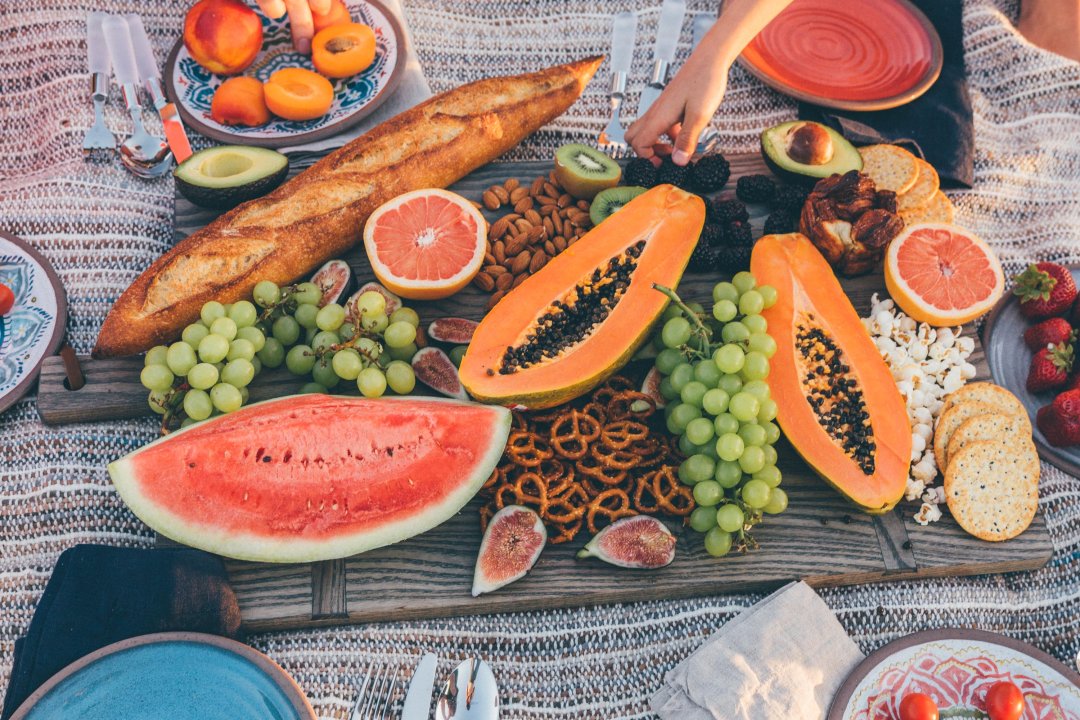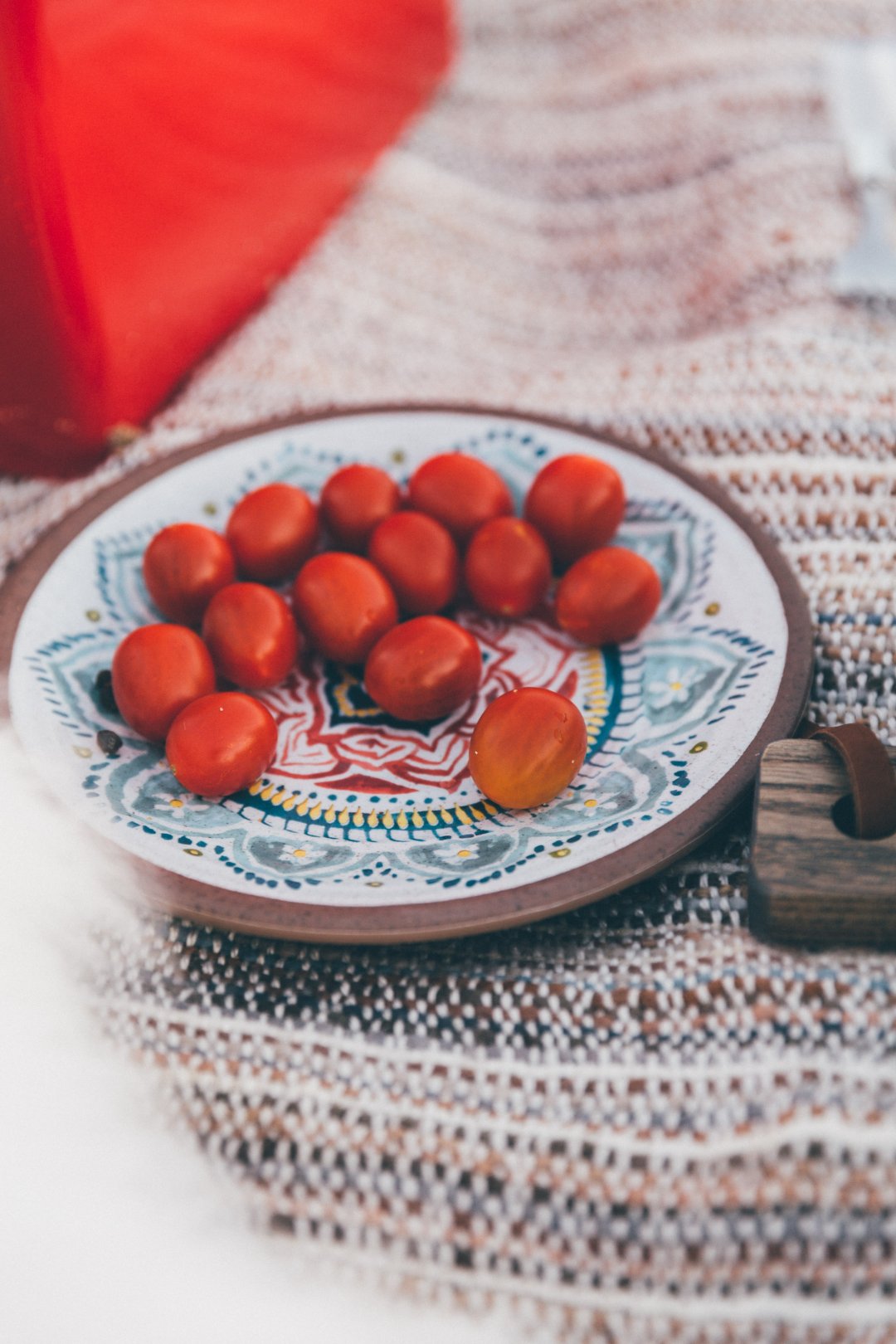 5. Invest in some quality plates and utensils. One of the things I always hate to see is the amount of waste on the beach at the end of the day. So instead of buying disposable paper plates and utensils, I chose melamine plates (they are durable, light, sturdy and beautiful), lightweight silverware and good quality plastic cups.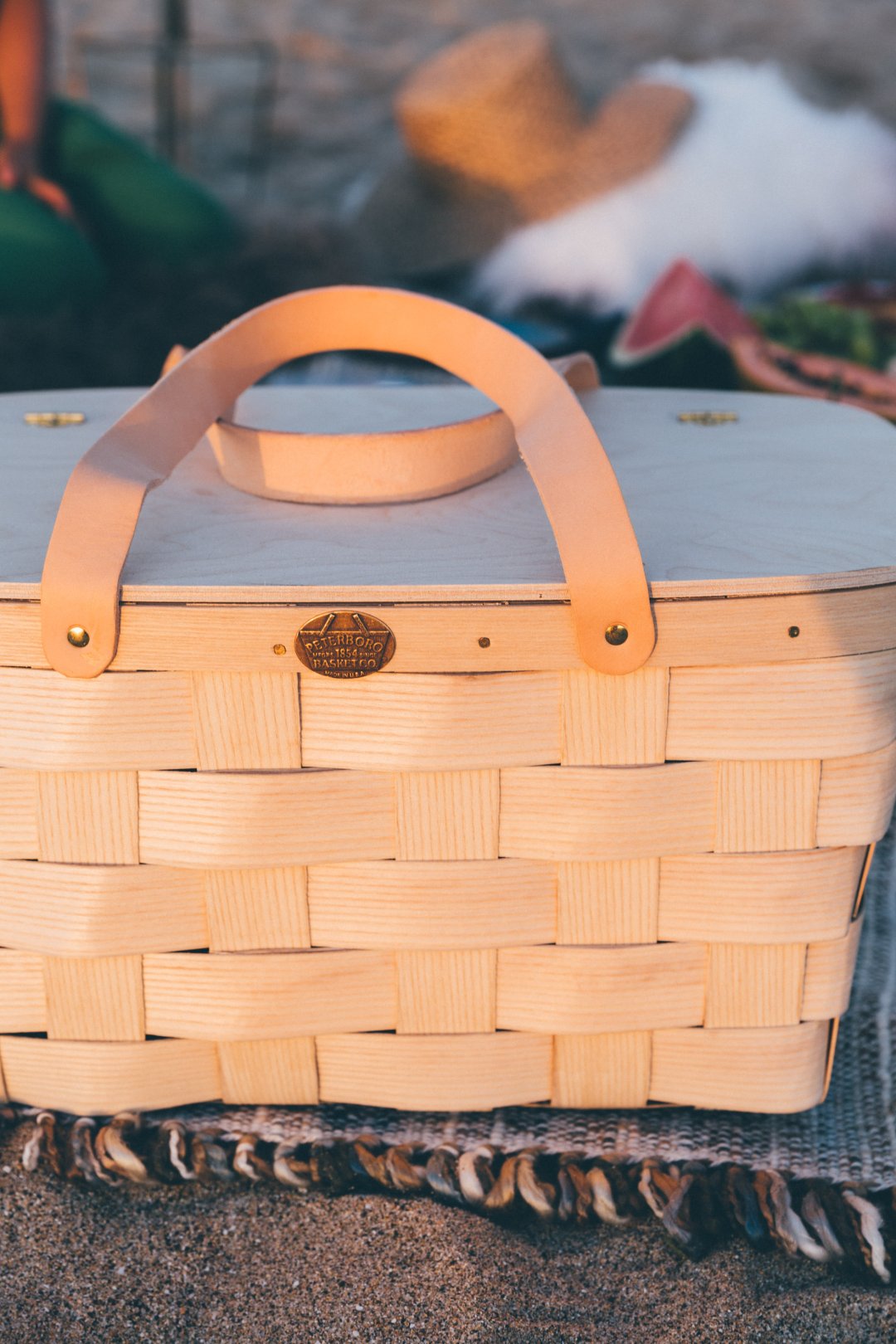 6. Class it up with cloth napkins. Not only will you minimize waste, but also reduce the chances of chasing yet another fly-away paper napkin down the beach. It is also much easier to shake any sand out of a cloth napkin.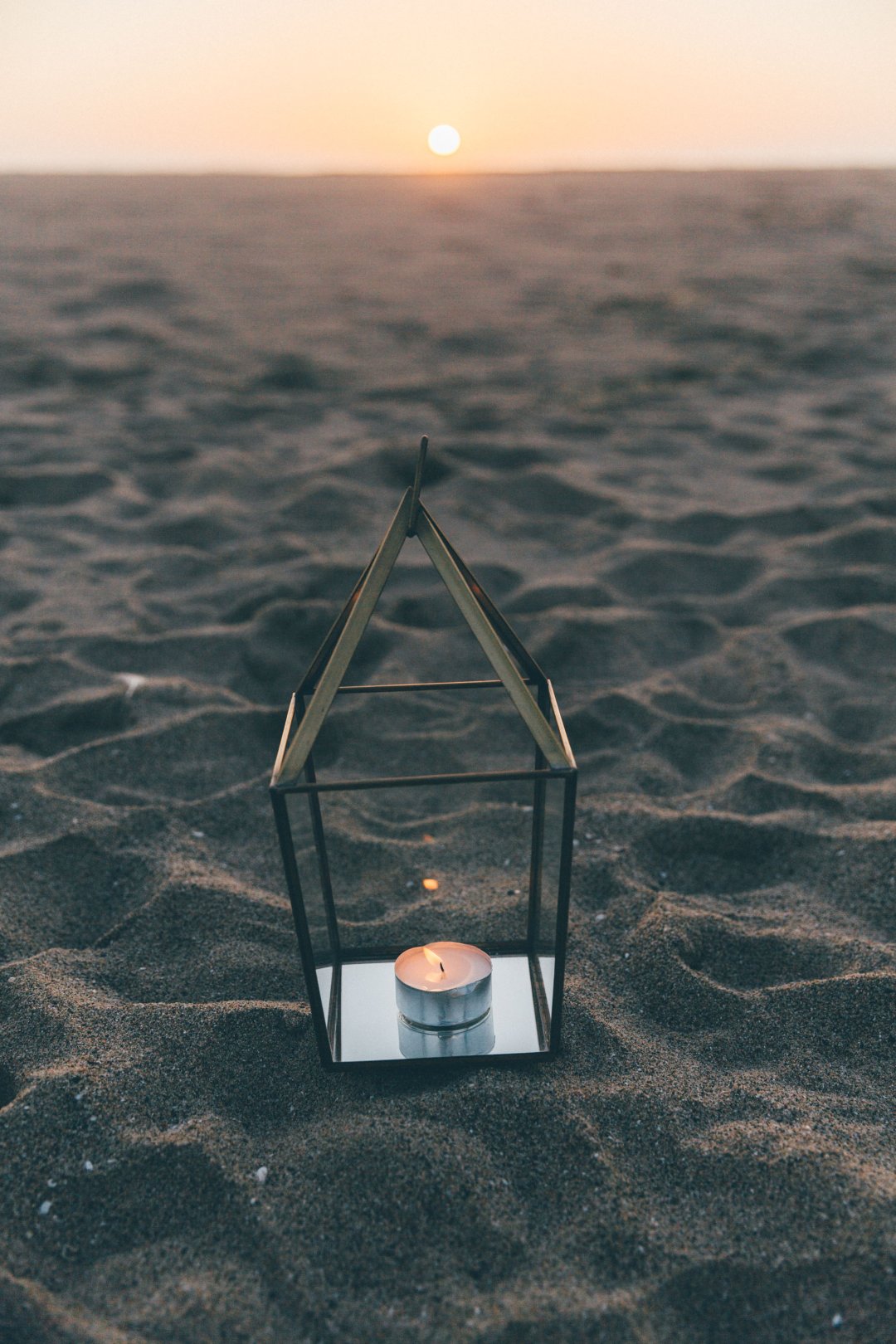 7. Bring some lanterns to set the mood. If you are entertaining friends or simply want to create a nice and cozy atmosphere during your picnic, then pack some wind-proof lanterns. They are totally a game changer!
8. Pack sunscreens and bug repellents. Keep yourself protected under the sun at all times. At some beaches, those sand flies can be very annoying and a real mood-killer. So pack some bug repellents, just in case.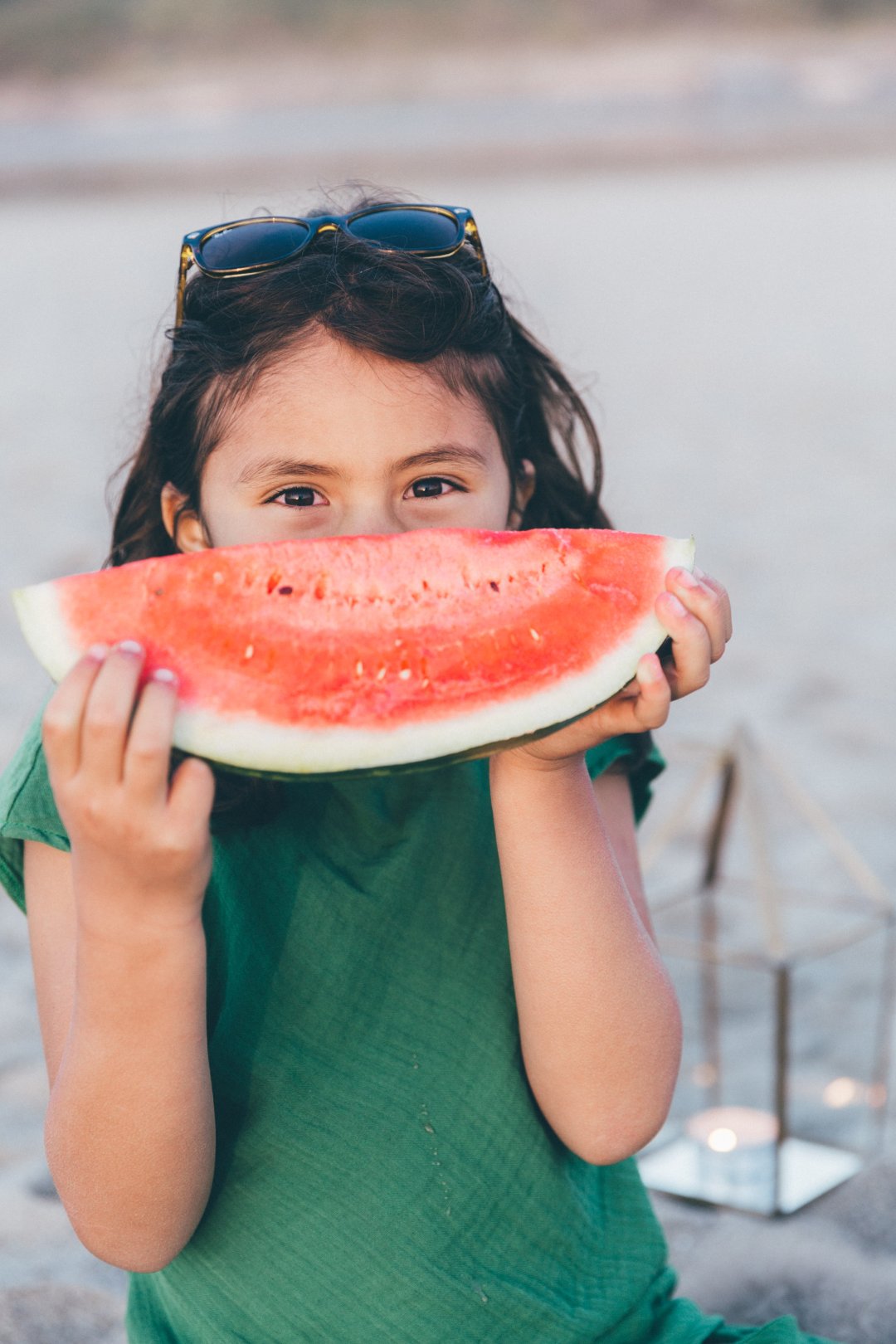 9. Don't forget your camera. Pics or it didn't happen! It is also a great way to share with your family and friends on social media.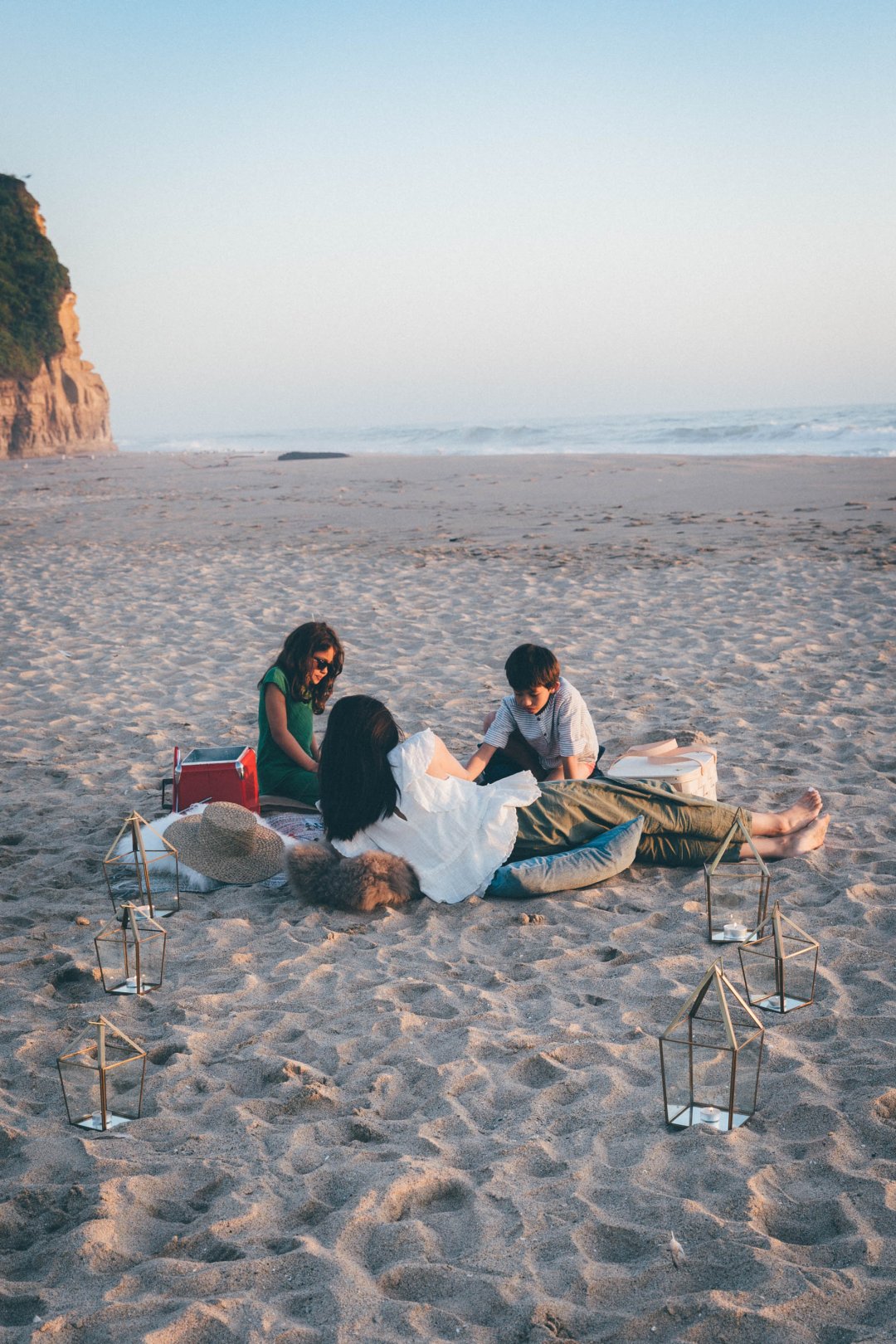 There you have it. Just a few simple steps that'll help you create a beautiful and magical beach picnic of your own. And most importantly, have fun and enjoy!
Share your tips for a great beach picnic in the comments below!