Tips and tricks that will transform your table to party-ready in no time
By: Tasting Table for Crate and Barrel
So you've set the table hundreds of times in your life, and by now you know the basic rules: forks on the left, knives on the right, a vase of flowers in the middle and, boom, you're good to go.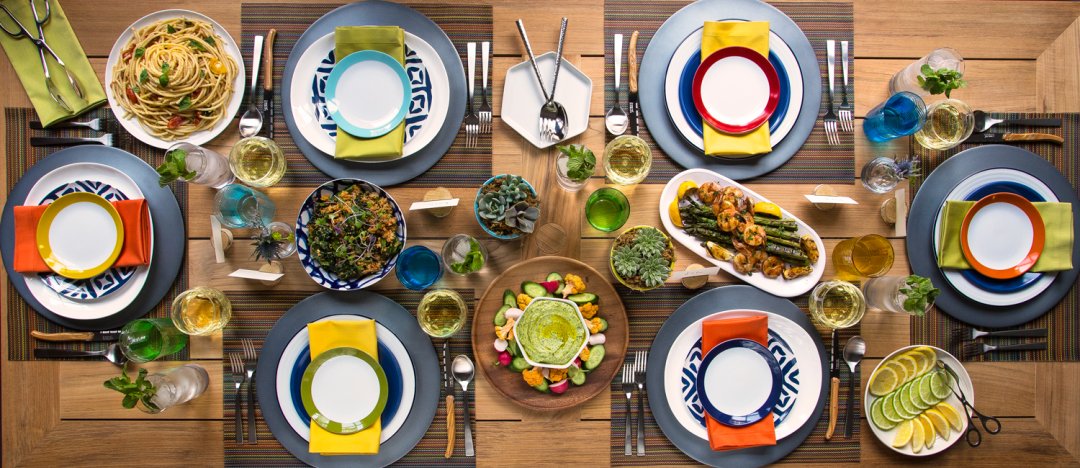 But when you're hosting a party, it's important to create a colorful, textured tablescape that your guests are sure to remember. With these smart, easy styling tips, you can transform your table from functional to fun in just minutes.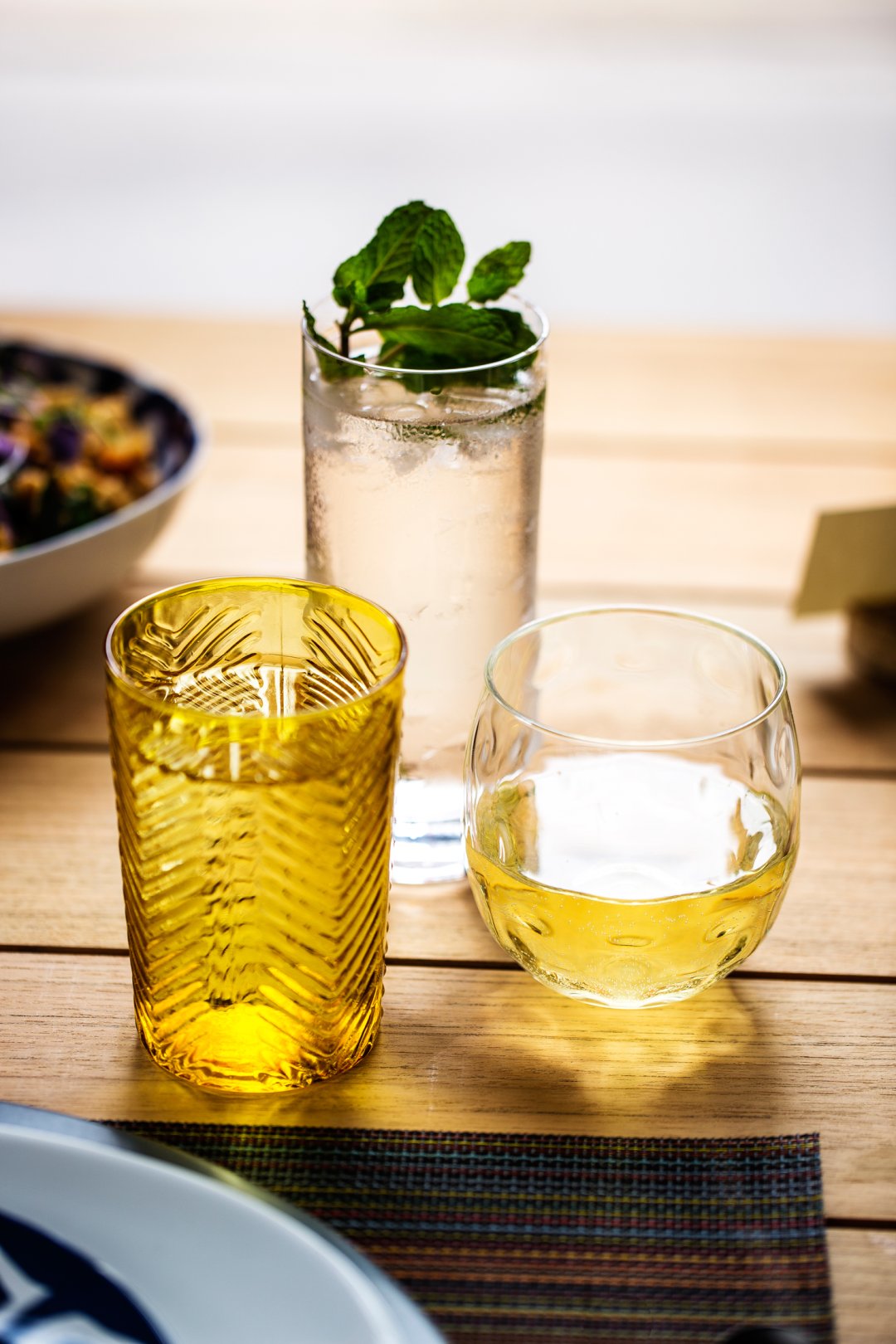 Up your glass game. To add more dimension to your table, use glasses of varying colors and sizes to serve water, wine and cocktails. A mix of dimpled acrylic punch cups, tropical-hued glass tumblers and hand-etched highball glasses adds flair without taking up too much space.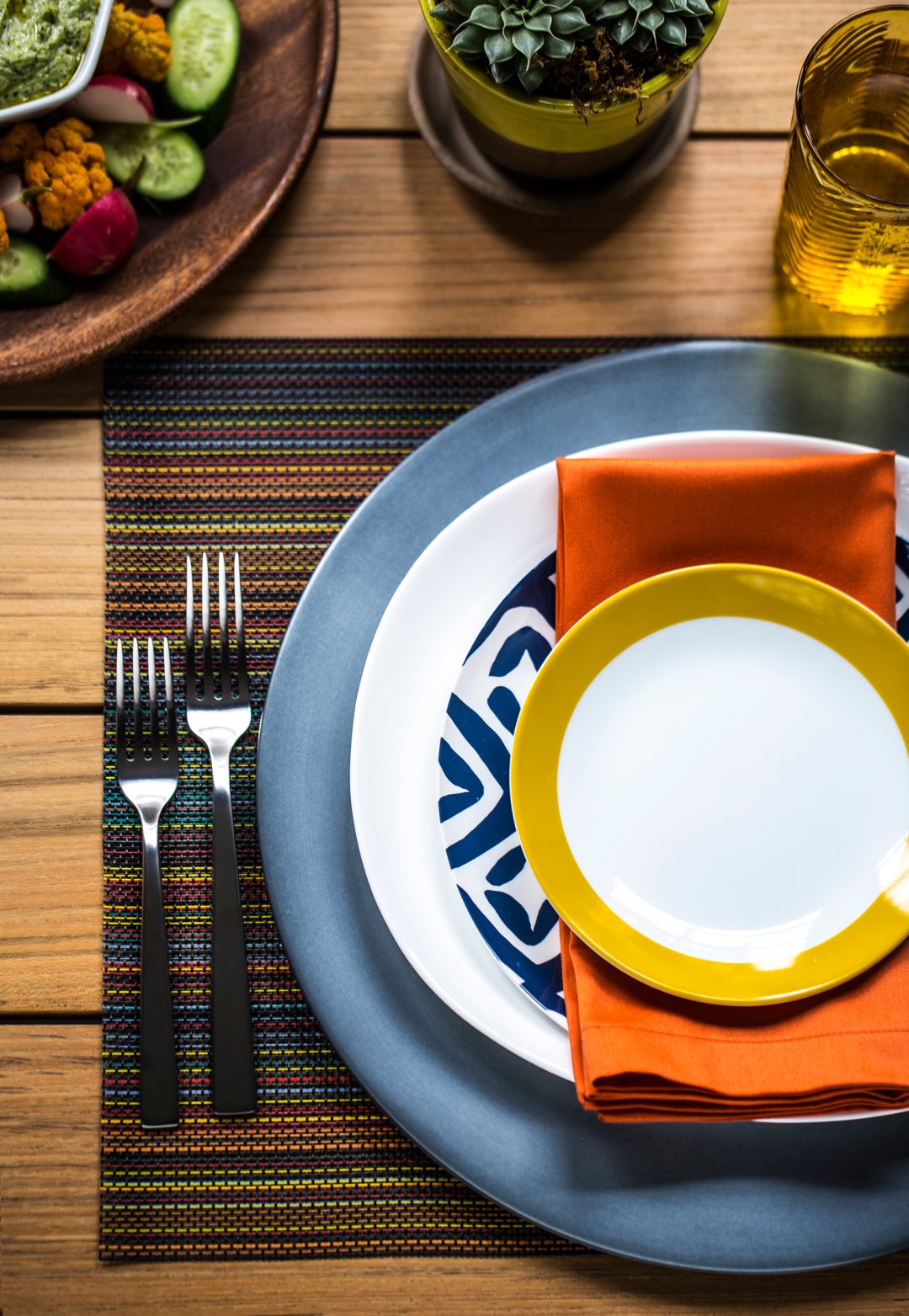 Mix and match. When choosing your table settings, don't feel limited to just one dinnerware design. Instead, mix and match classic plates and flatware with modern styles to create a smart, casual look. Stack slate gray round dinner plates with white oval dinner plates, add a blue and white printed salad plate and top with colorful rimmed appetizer plates for a layered look. Varying shades of brightly hued cloth napkins add more color, while matching textured vinyl placemats at each setting tie the table's design together.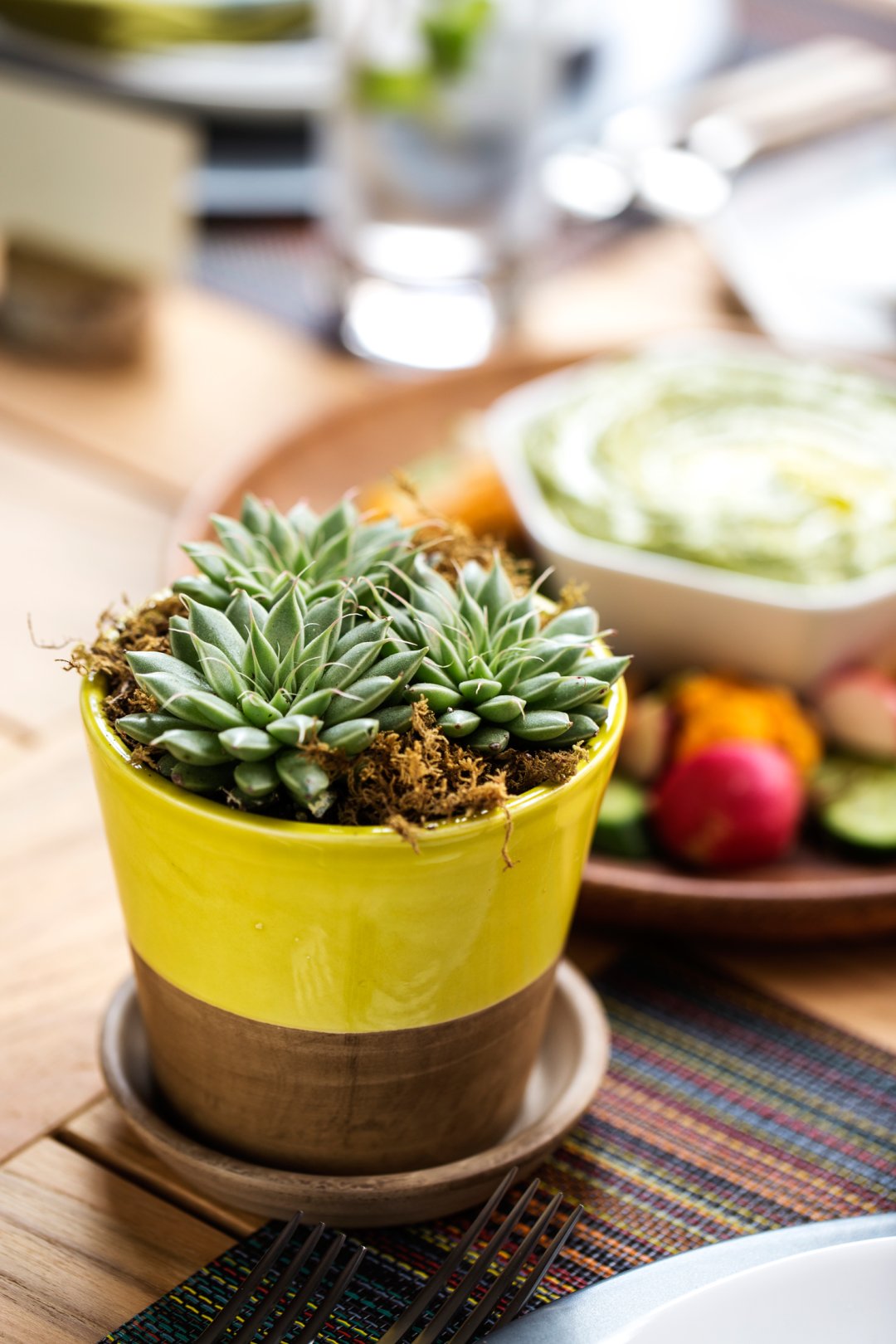 Think beyond florals. When it comes to centerpieces, big vases of flowers are gorgeous but they've been done a million different ways already. To add pops of green to your table, instead intersperse table decor with tiny potted succulents in festive small planters and saucers. Go mini with your flowers, too: snip them short and display them tiny bud vases.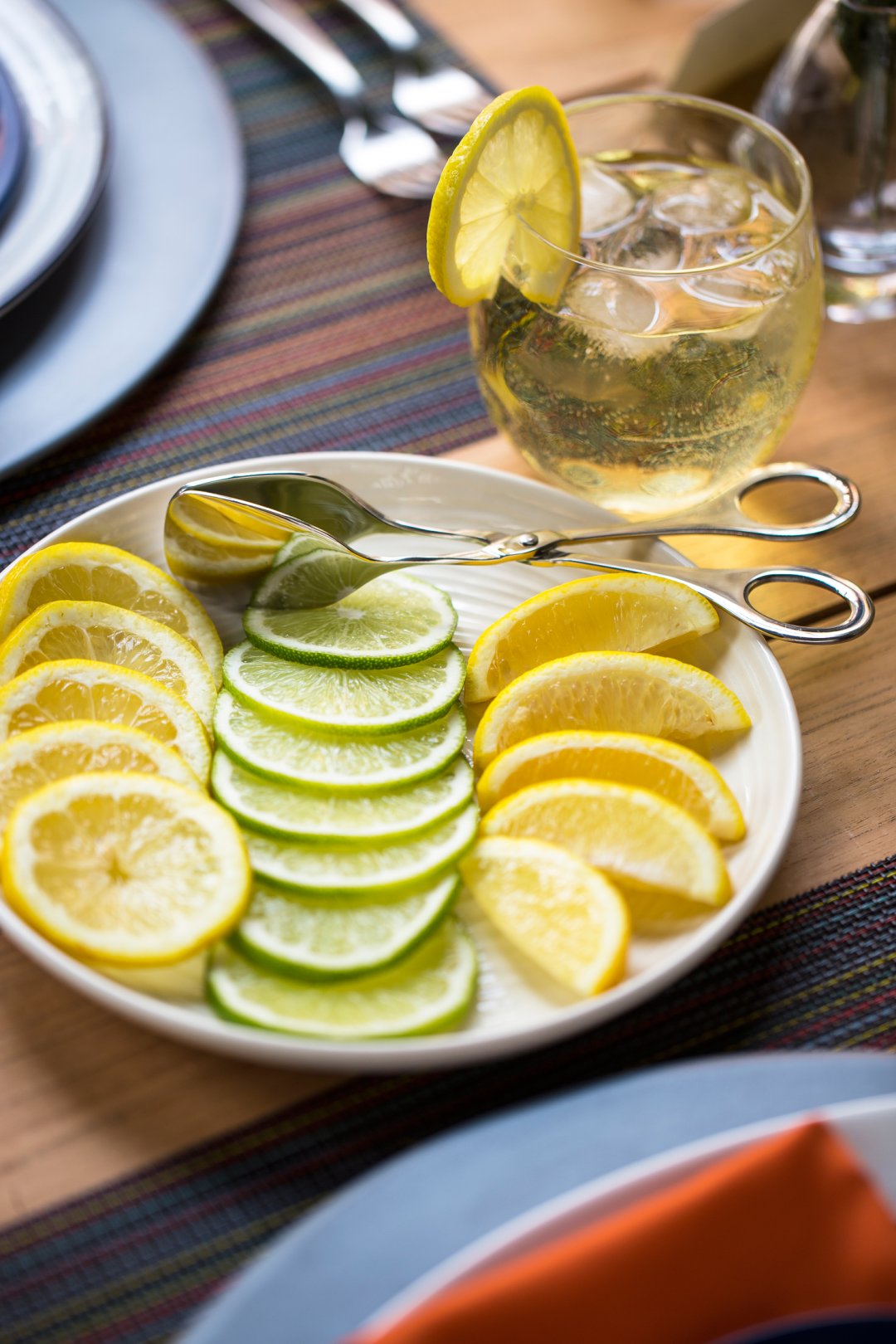 Let function meet fun. Any good party will keep the drinks flowing throughout the evening—so why hide your cocktail fixings? Instead, fan sliced lemons and limes over textured white salad plates. They'll bring color and fragrance to your table—and you can use them throughout the night in refreshing spritzers or cocktails.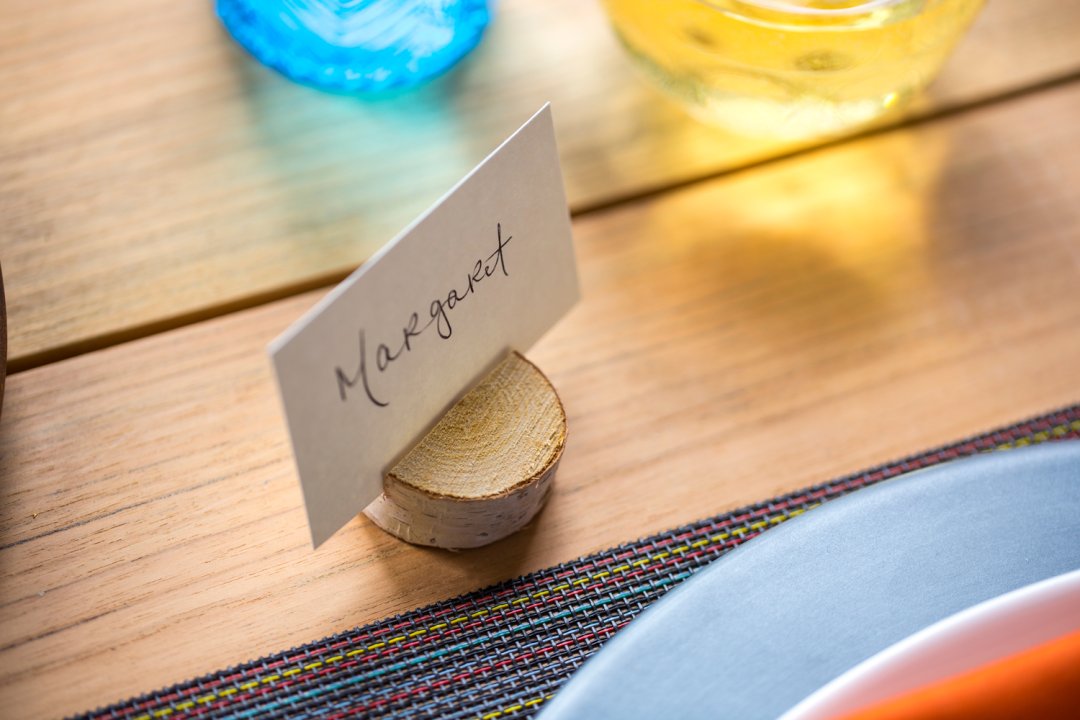 Guide your guests. Place cards don't have to be reserved for weddings—even casual partygoers love a personalized touch. Use etched birch place card holders to guide guests to their seats: they'll feel special, and the holders will bring additional color and texture to your table.
Now that the table is set, learn how to throw the ultimate all-day summer party.