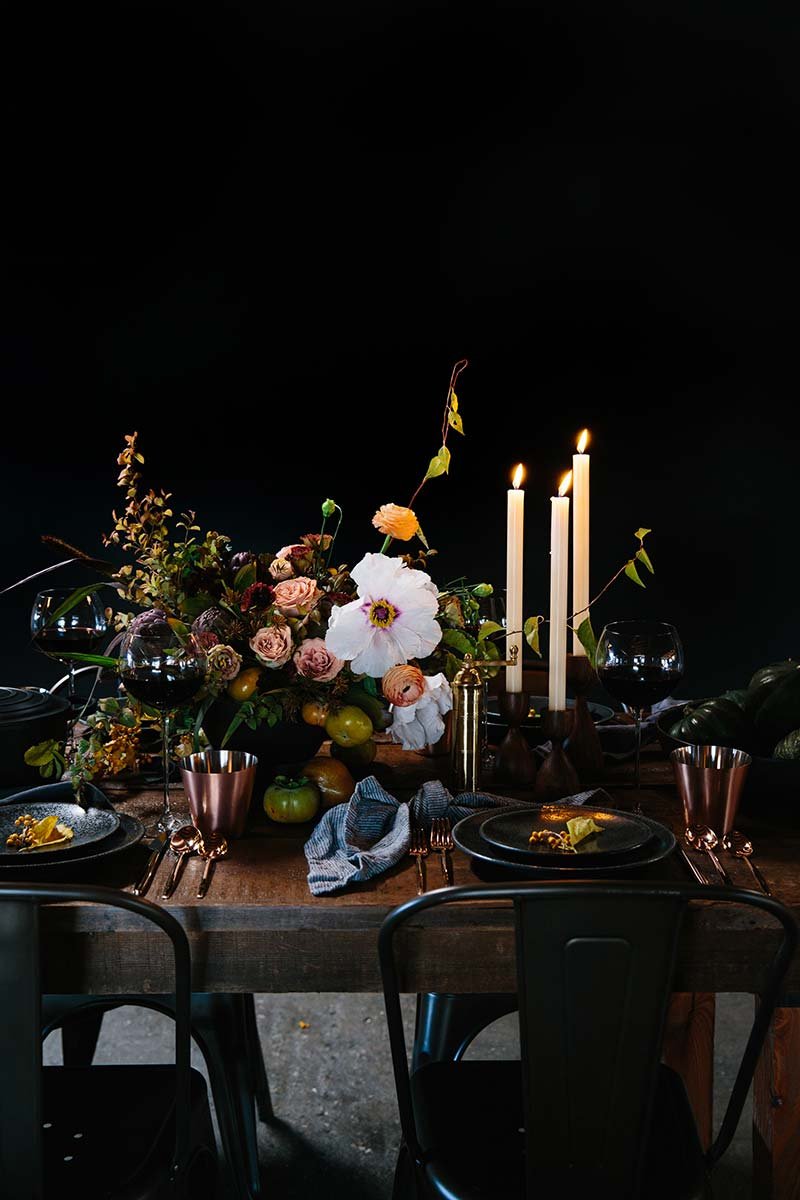 100layercake.com
We're happy to announce an exclusive partnership with 100 Layer Cake—a beautiful destination for wedding inspiration.
Every month, they'll show us the creative ways they celebrate life's special occasions with their favorite Crate and Barrel registry items.
Hi, friends! As holiday party planning ramps up, we thought it would be fun to share how to achieve a moody, romantic Thanksgiving table for your guests to enjoy come the 24th. Light and airy modern tables are our fave for tons of celebrations, but when it comes to these once-a-year events, it's nice to try something new and different. Even more important if you're using dinnerware from your Gift Registry for the first time, as many of you newly marrieds likely are.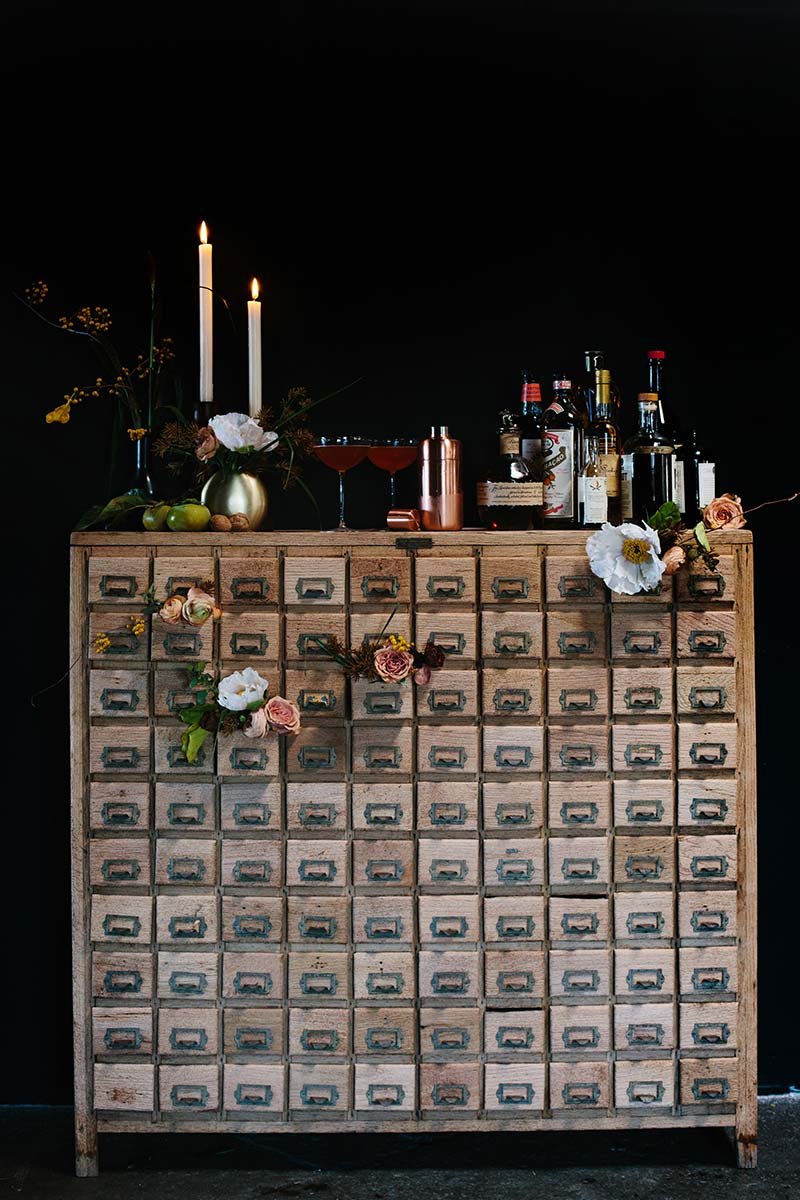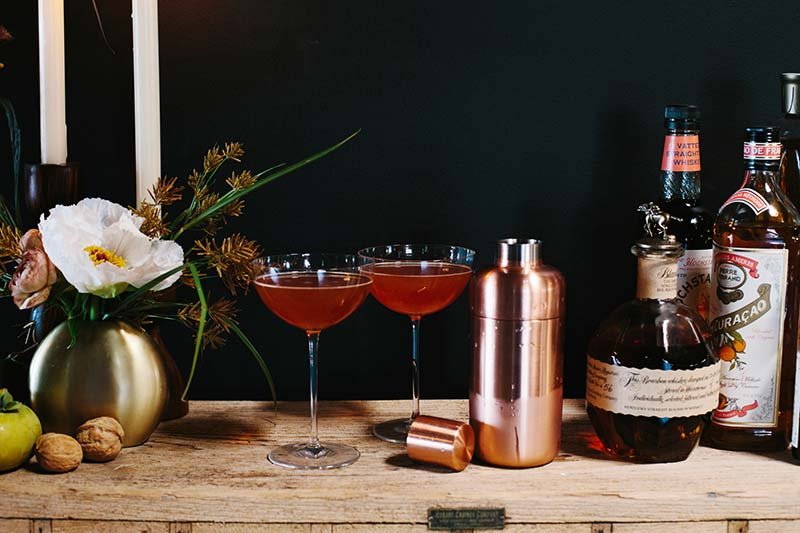 Along with the romantic table, we created a rustic modern bar area with bold elements like the Orb Copper Shaker that we knew would stand out. When opting for a moodier color palette, you want to have something that will balance out the dark hues, and a metallic or two is sure to do the trick.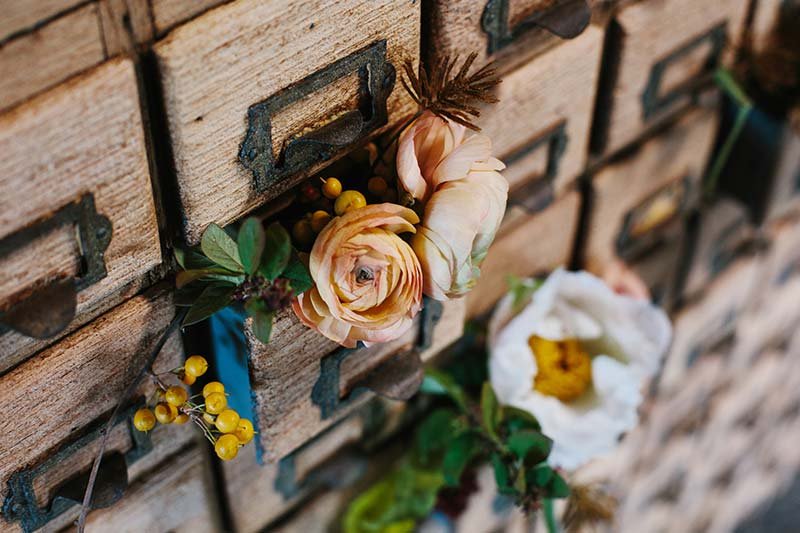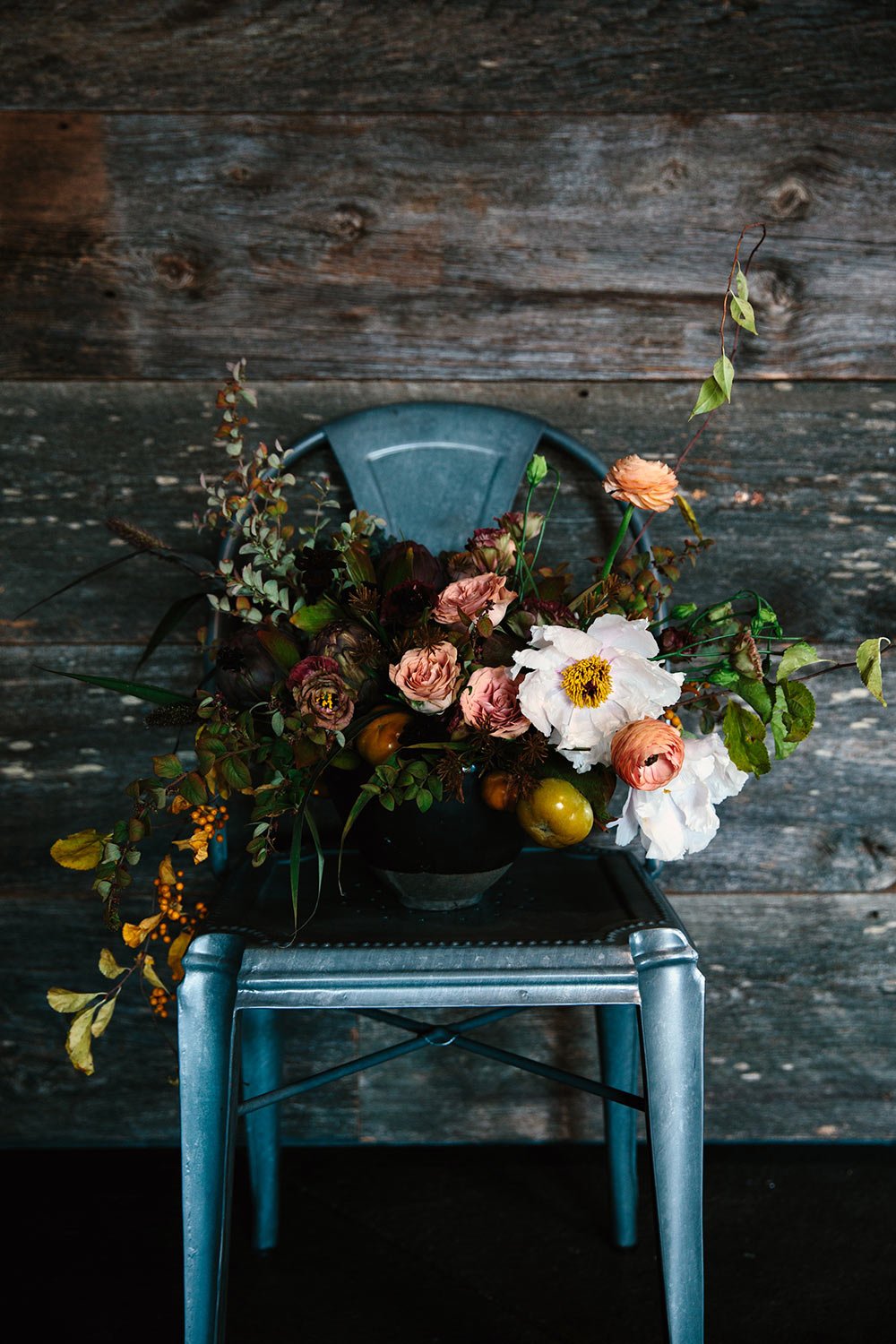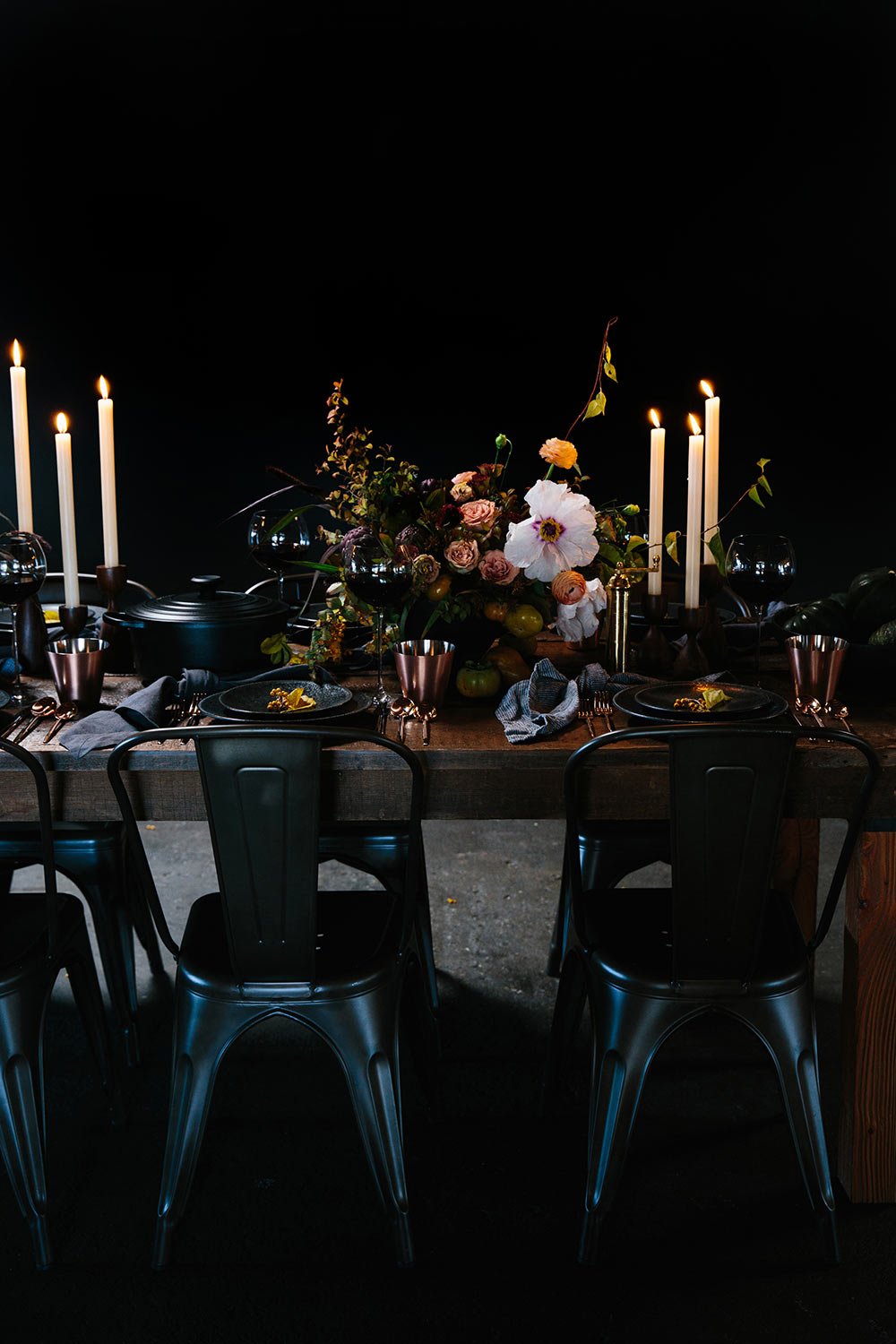 Thanksgiving is the perfect time to break out the Le Creuset, no? If you've got it in black (such a stunner!), it's totally easy to pair it with dark tableware and napkins for a moody, more formal table. And of course, you'll have no problem serving up everyday meals in it after the fact with more casual pieces on your tabletop.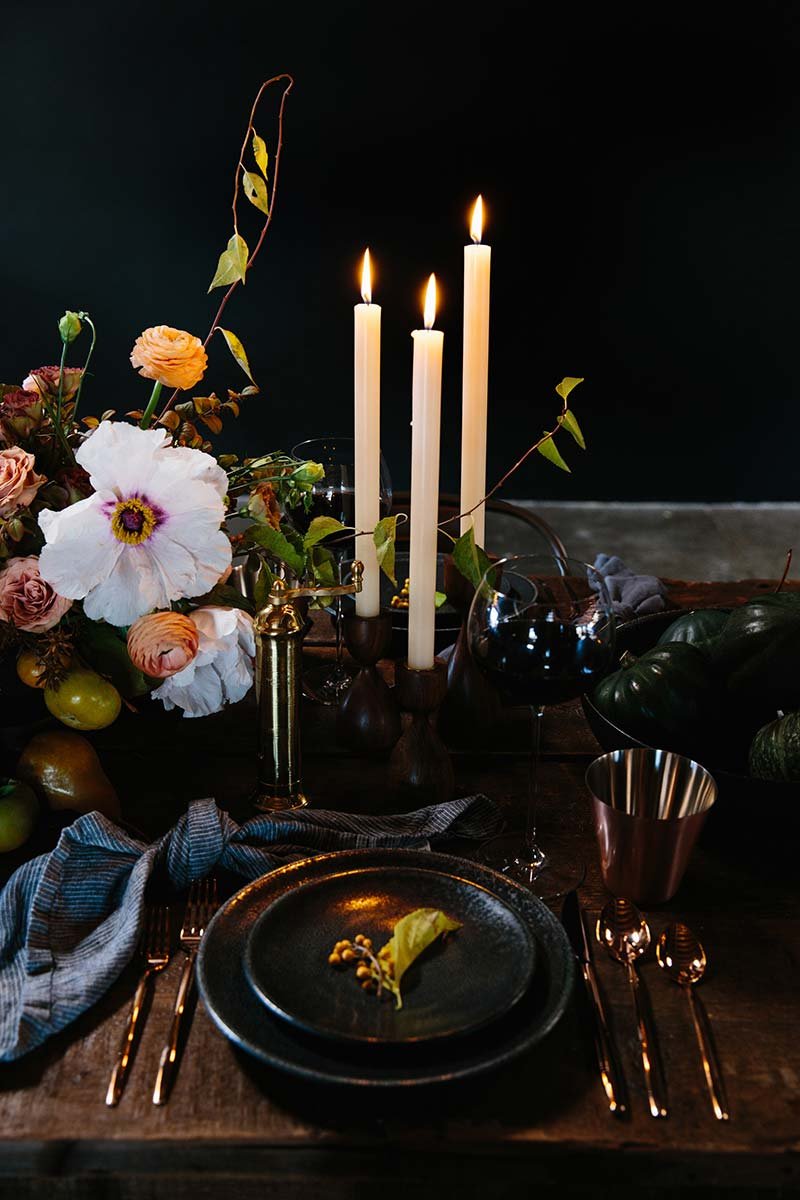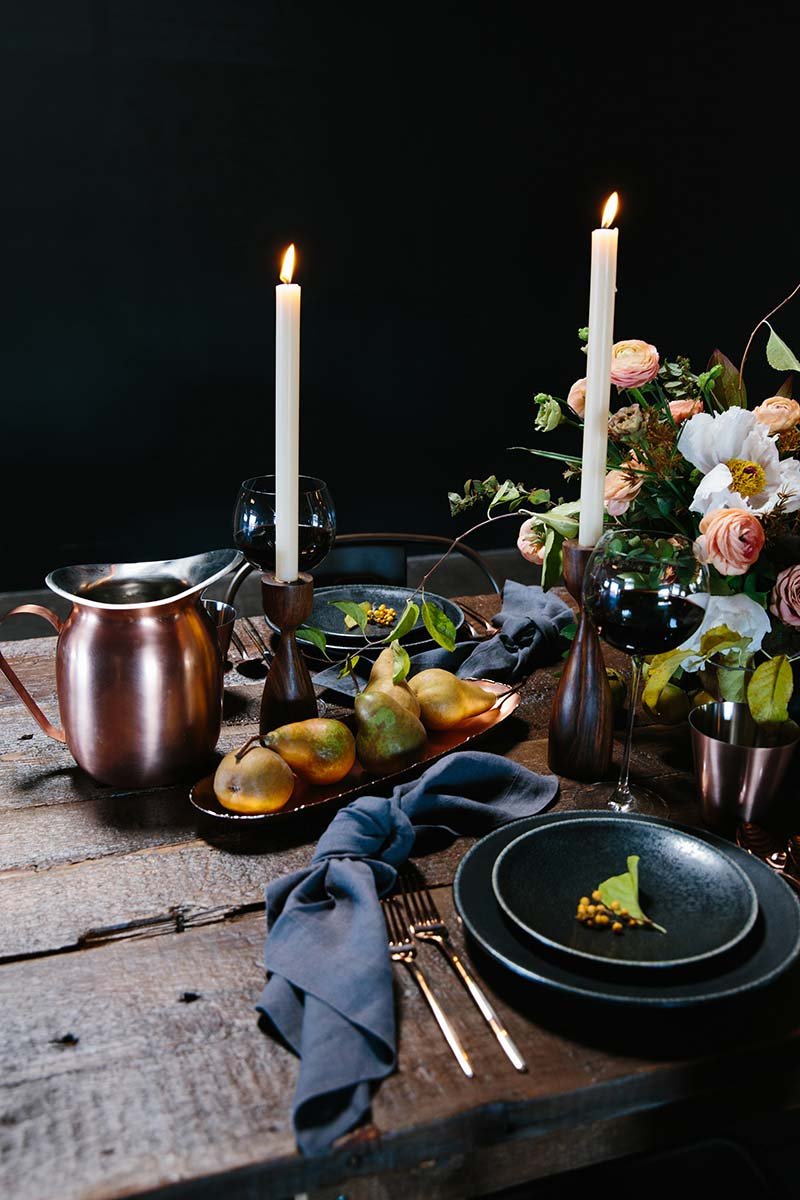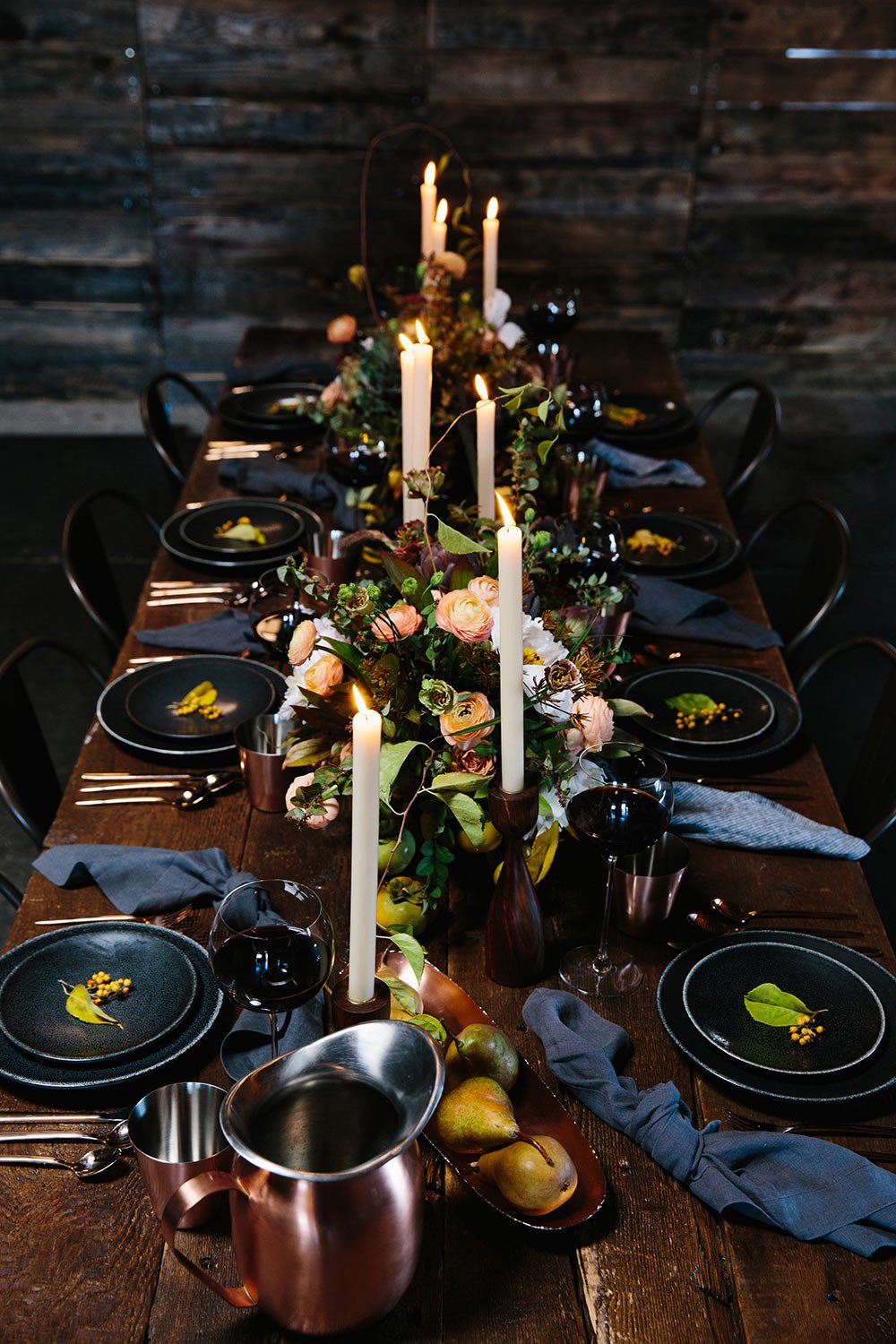 So, what really made this table, in our opinions: The Jars Tourron Black Dinner Plate + Jars Tourron Black Salad Plate. They come in a slew of colors so the black is easy to over look, but seeing it all together is enough to convince you to add this shade to the registry, no? Each has its own distinct effect from the glazing, adding texture alongside the sleek Harper Rose Gold 20-Piece Flatware Set.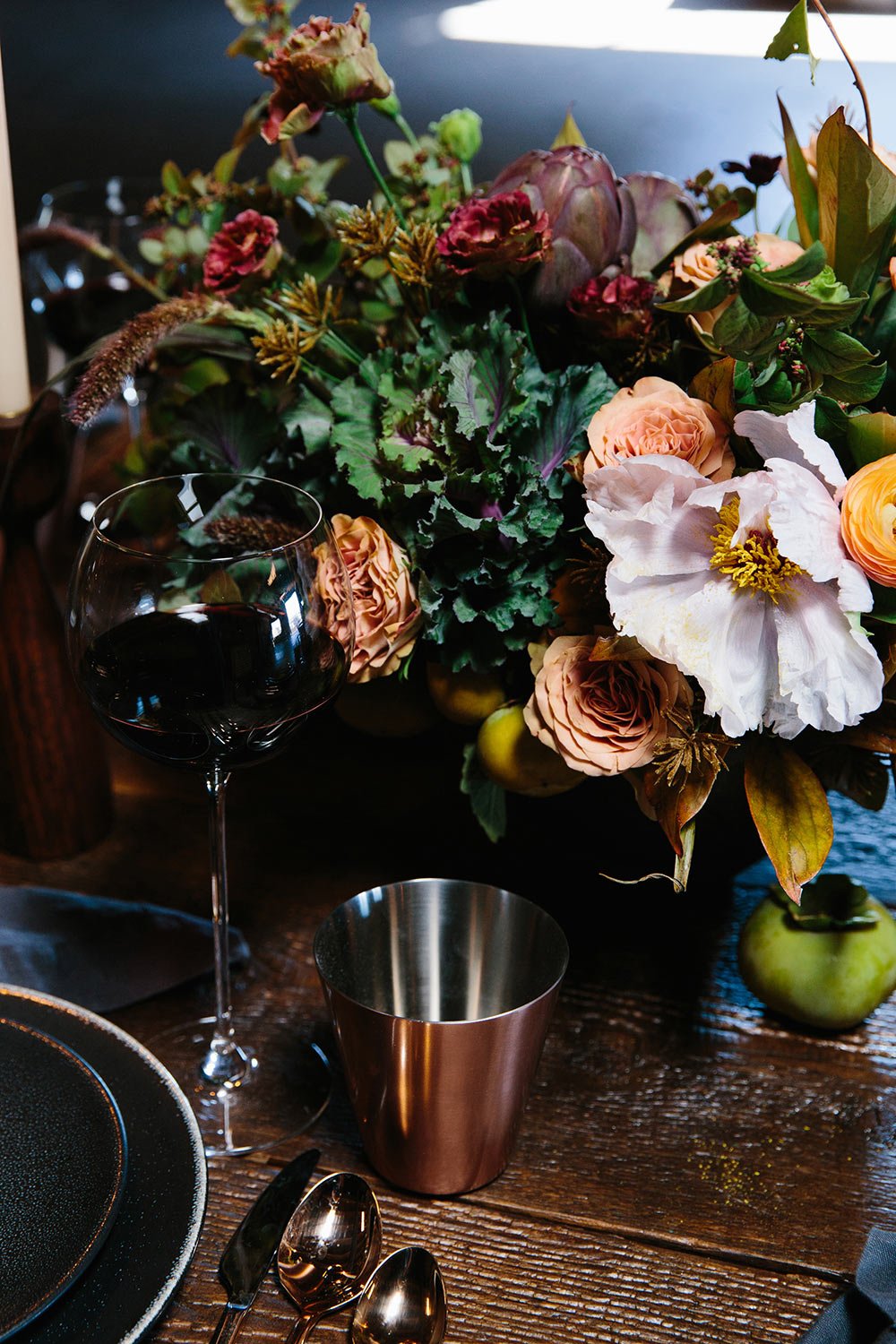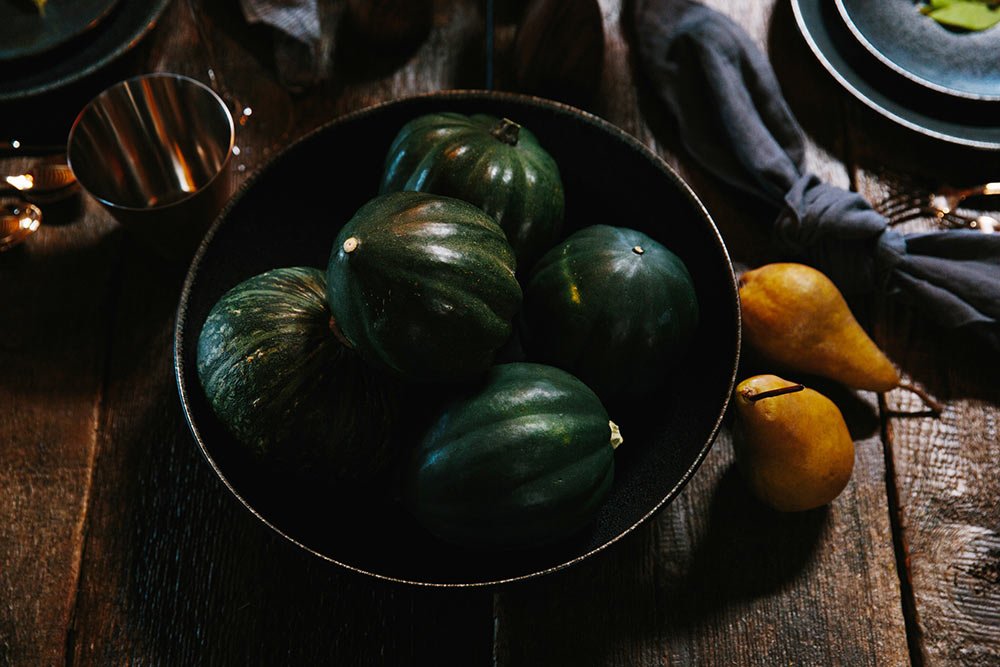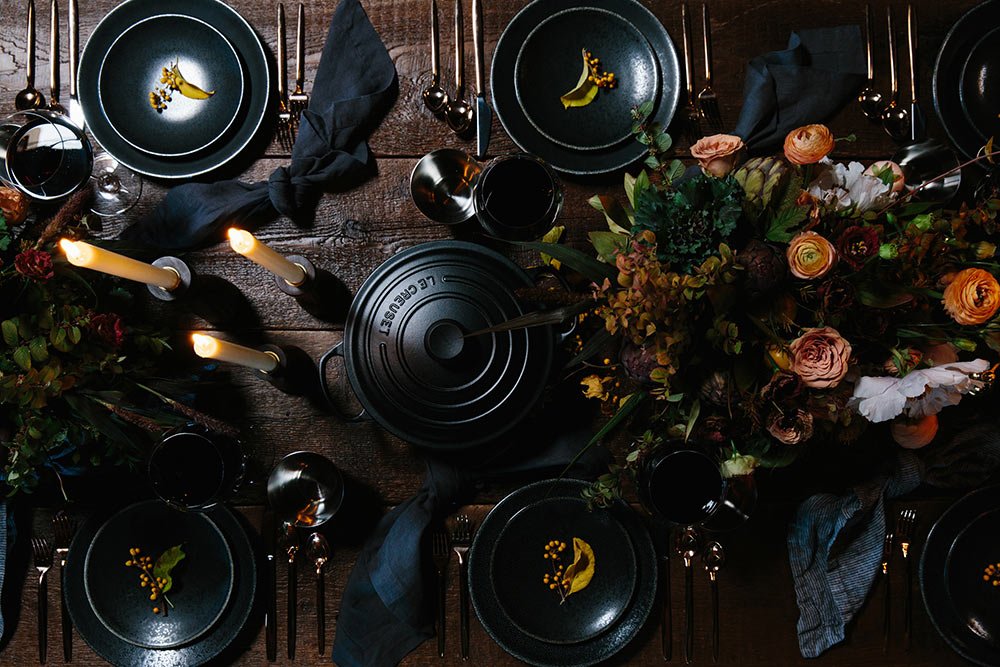 We simply used taper candles and romantic floral arrangements (we love a classic combo) to complement the dark hues. But if you want to lighten things up even more, you can always mix in a few white accents or lighter napkins (the Helena Linen Dinner Napkin comes in ivory too).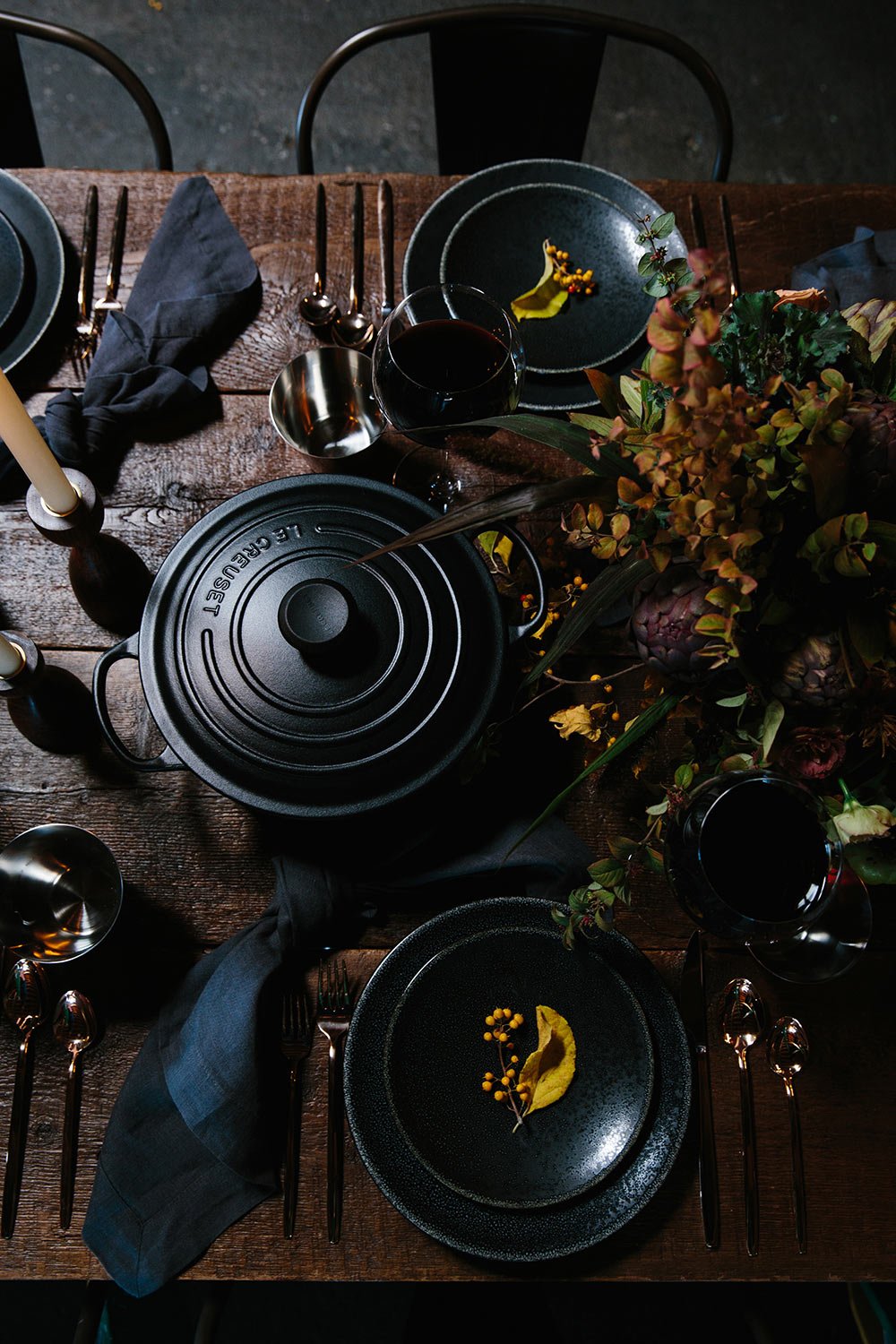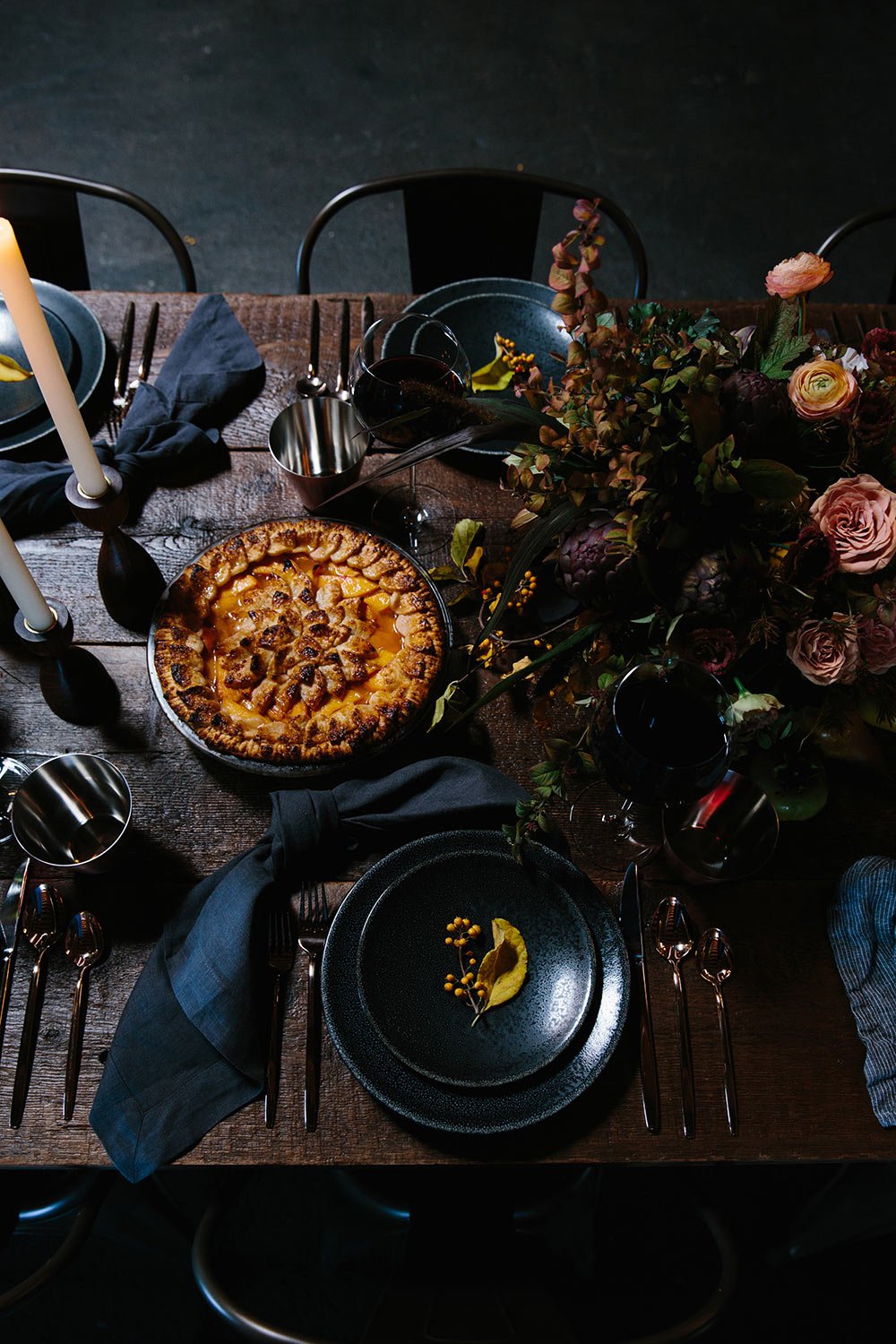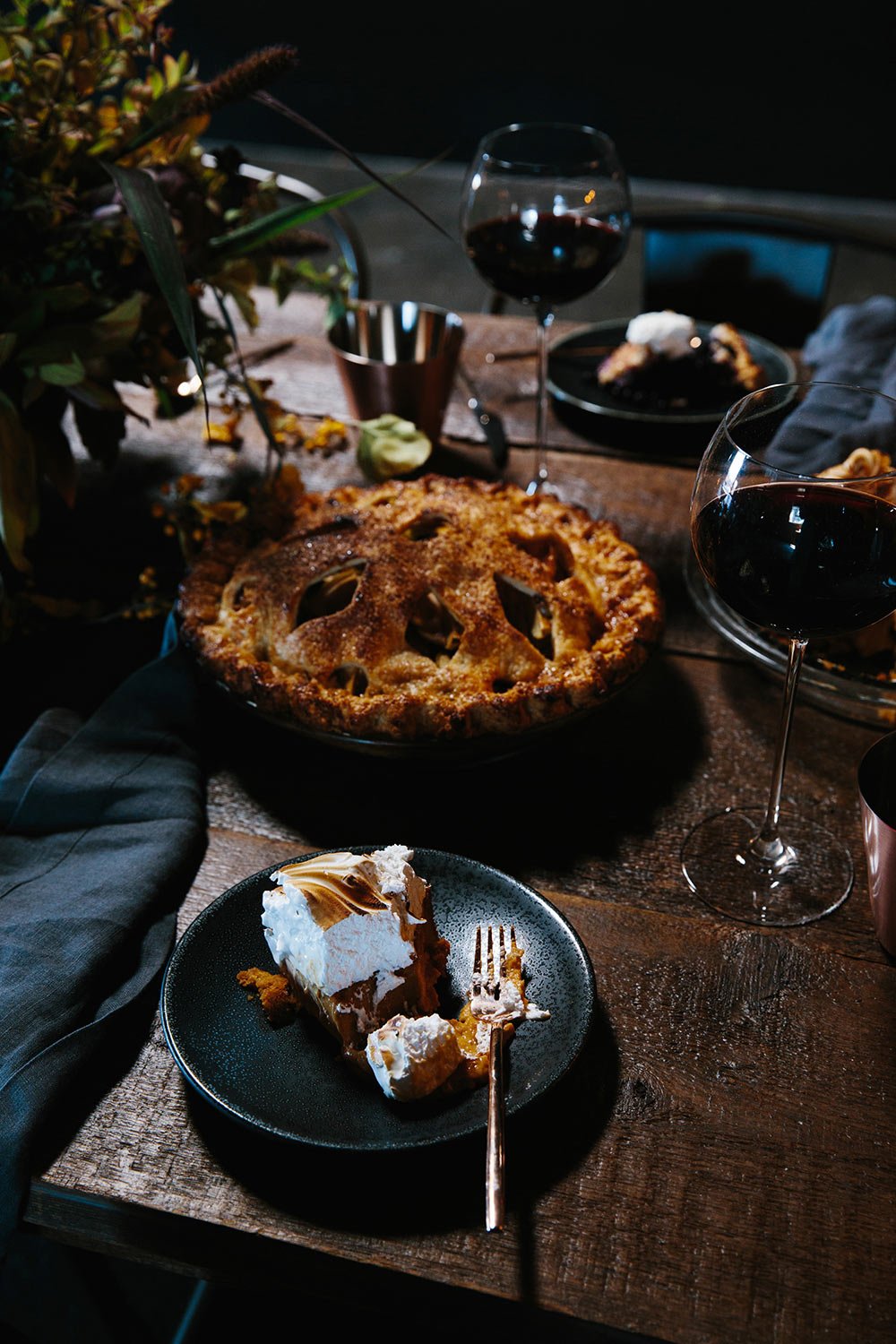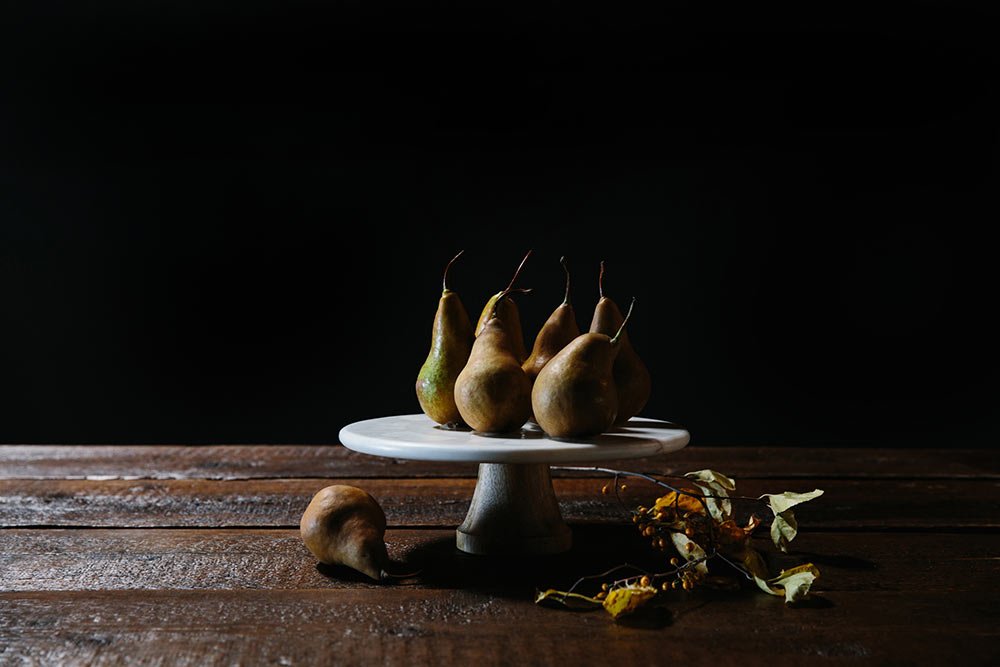 Dessert, please! Follow the link at the bottom of this post to see our Thanksgiving pie table.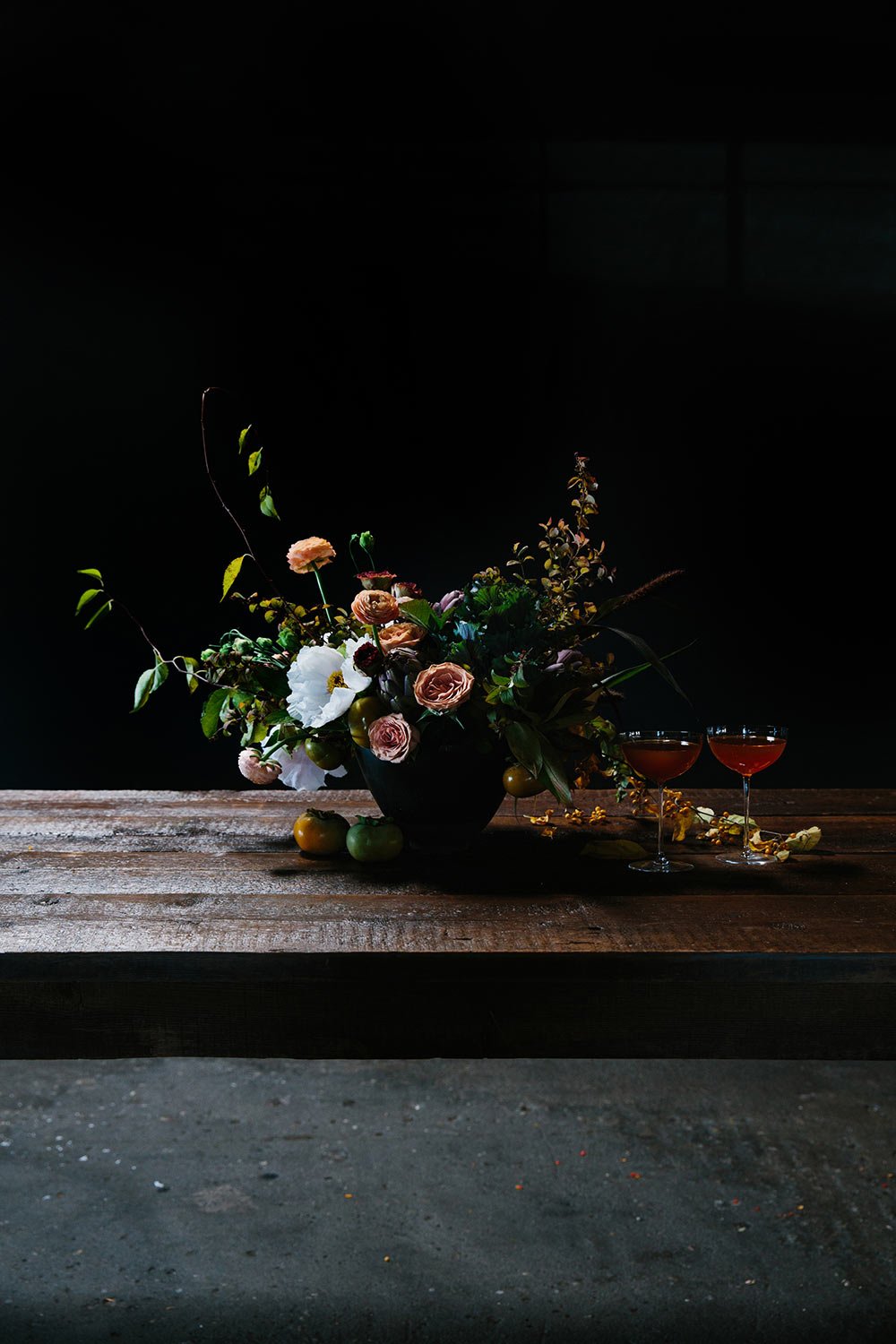 Your Gift Registry isn't just a great opportunity to gather some long-waited fresh kitchen items, but all the tools you'll need to pull off a memorable holiday dinner with some of the amazing individuals who contributed to your big day. See our picks below: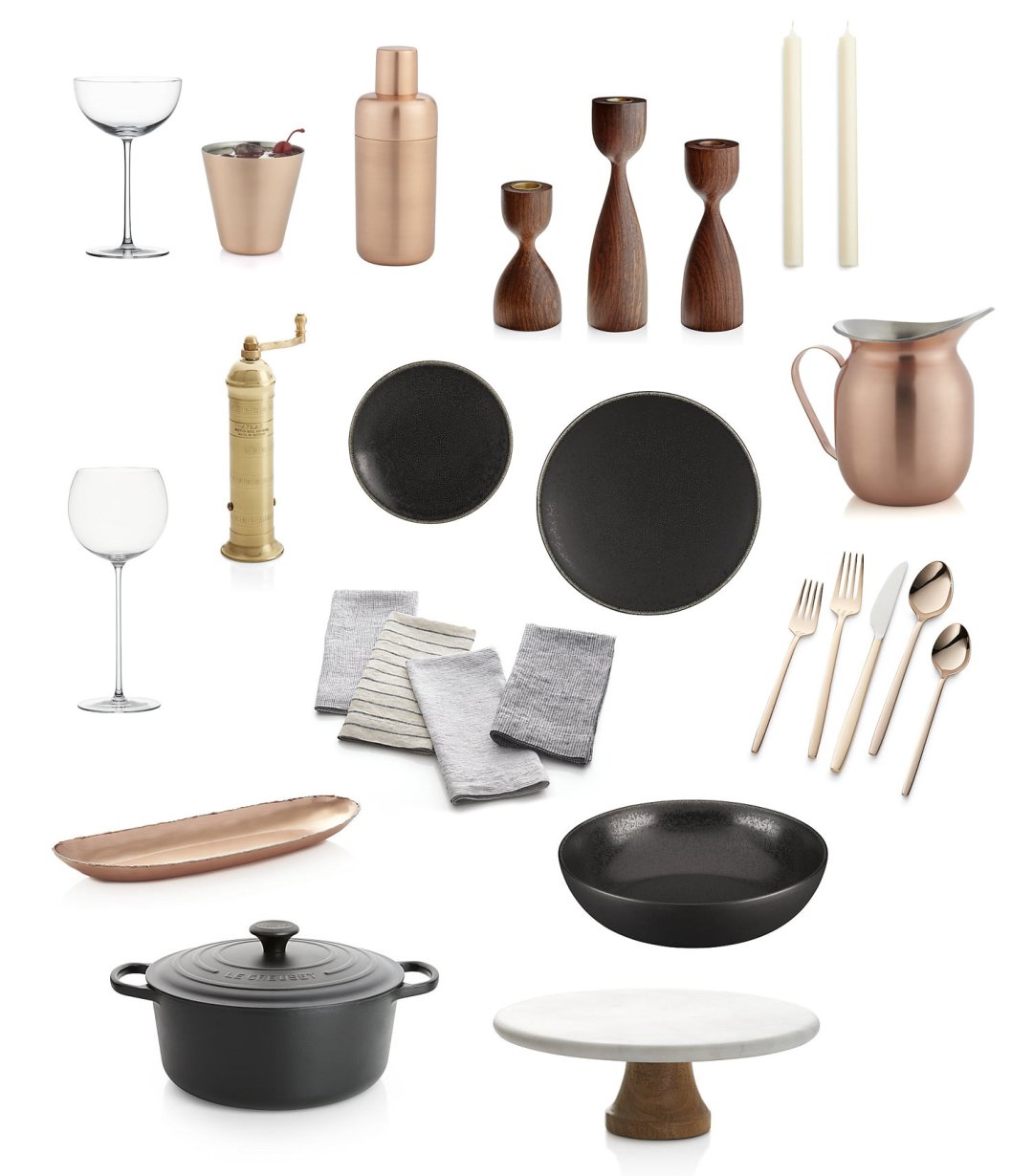 Know what this dinner scene is missing? A pie table! Head over to 100 Layer Cake to see how we styled our Thanksgiving day pie table.
Styling: 100 Layer Cake | Florals: Moon Canyon | Photography: Jessie Webster | Pies: Sheila Mae | Venue: Smoky Hollow Studios