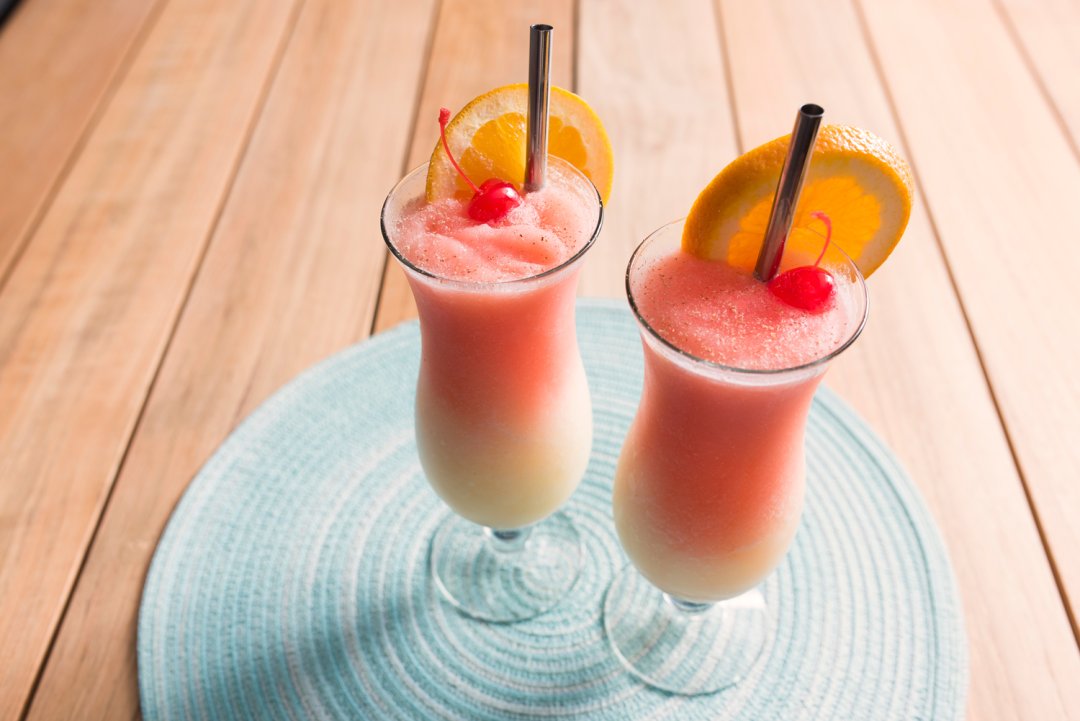 Bring the tropics to your backyard with these smart tips and tricks
By: Tasting Table for Crate and Barrel
Tiki: It was cool, then uncool, then so uncool that it's cool again. Generally associated with the postwar era, tiki bars are enjoying a bright, colorful renaissance, with new establishments in New York, Chicago and L.A. pouring tropical drinks adorned with the cocktail style's signature outlandish garnishes.
Summer's hot, humid evenings are the perfect time to bring the trend home to your own bar. The drinks are fun and refreshing, and while you probably don't have any tiki god masks lying around your place, these products will help you evoke the right scene at your next party. When setting up your bar, choose readily available items that have a tropical look. Banana leaves, easily ordered online, can be laid out on your table to provide a verdant "tablecloth" for your setup. To really reinforce that tiki theme, heap whole pineapples, mangos and other fruits in bowls and add them to your display. A few potted orchids will round out your table's exotic look.
The most important part of any tiki bar is obviously the drinks: Stock your bar with plenty of light and dark rum, fruit juices such as pineapple and orange, and snag a few cans of cream of coconut. You'll also want to have an ice crusher on hand to lighten the load on your blender when blitzing up cocktails such as this slushified take on a classic Painkiller.
When it comes to serving, you'll want to stock up on fun glassware, such as whimsical green stoneware tiki mugs, colorful embossed tumblers and sculptural hurricane glasses. Serve mai tais and zombies in the mugs and top with fruity garnishes such as skewers of pineapple and maraschino cherries. For long drinks such as dark 'n' stormies and Navy grog, choose the tumblers. Lastly, fill the glasses with, of course, hurricanes as well as rum swizzles and punches. To add color—as well as to help differentiate the drinks—top glassware off with bright umbrella drink markers, cute pineapple swizzle sticks and cool stainless steel straws. And don't forget the garnishes.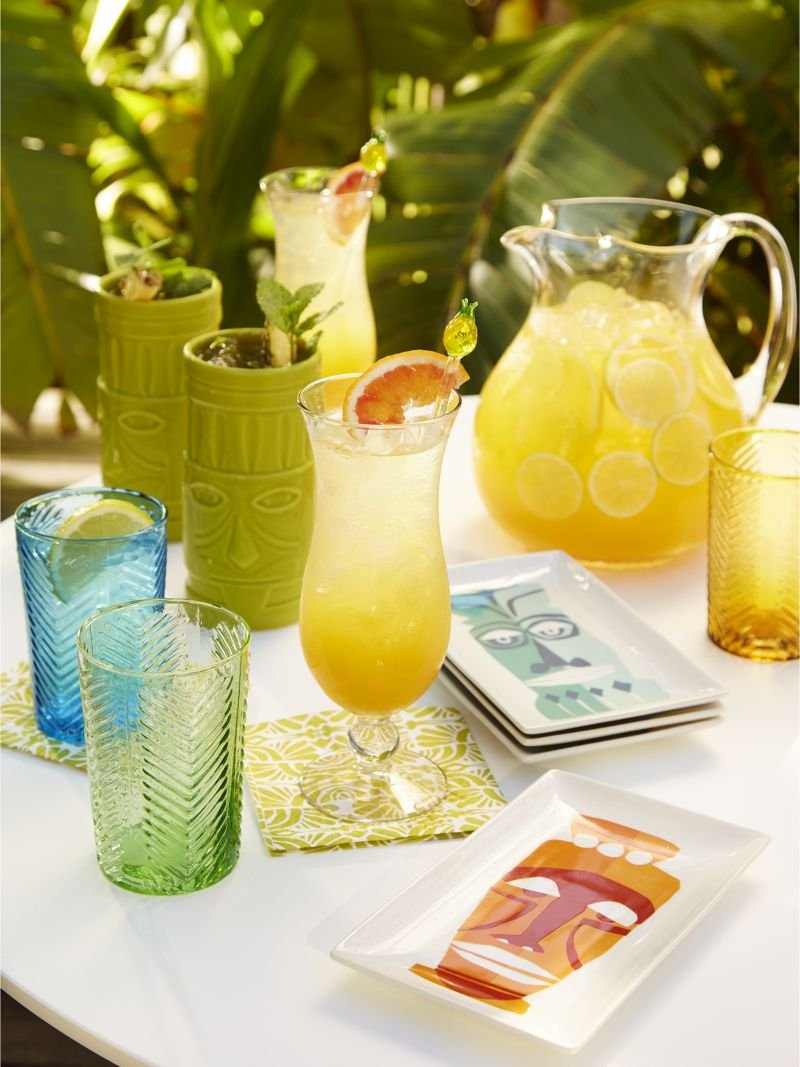 No tiki party is complete without some island-inspired snacks to accompany the drinks. Heap appetizer plates with playful bites such as jicama and citrus salad, or fresh grilled seafood and prepared potstickers, then fill glass snack bowls with plantain and taro chips. Stock your table with graphic paper plates and napkins, and let guests graze buffet-style.
You'll all be transported to Polynesia in no time flat.
Get more Tiki tips at TastingTable.com.