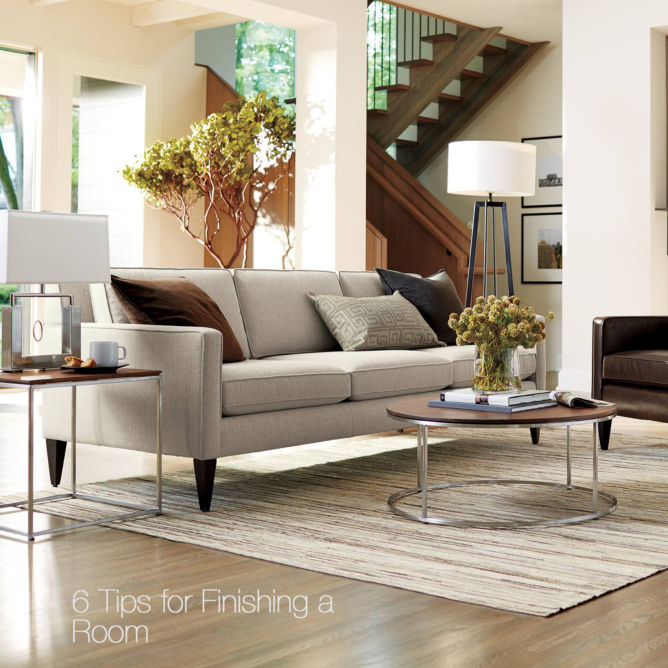 crateandbarrel.com
Often the final, special touches you add to a room are the things that really make it feel like a home—like your home. For example, softly layered throws and pillows add texture, pattern and color while creating a sense of coziness and welcome. A thoughtfully chosen display of meaningful objects, mementos and photos adds warmth and charm and expresses your personal style.
So how do you style these elements to make your room feel lived in yet polished? Here are six tips to finishing a room:
1. Less is More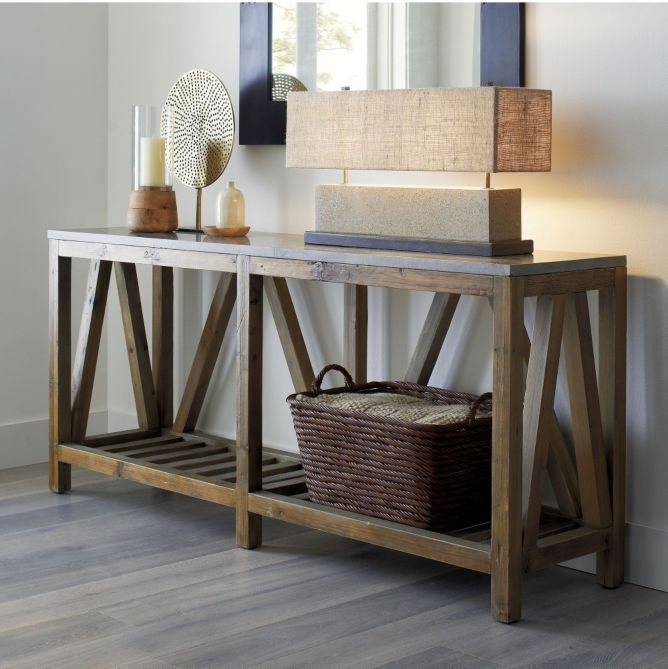 To prevent your favorite objects from feeling cluttered and crowded instead of special and unique, display them in groups of three or five. Rotate your assortment by seasons or whenever you feel the room needs a quick refresh.
2. Signature Color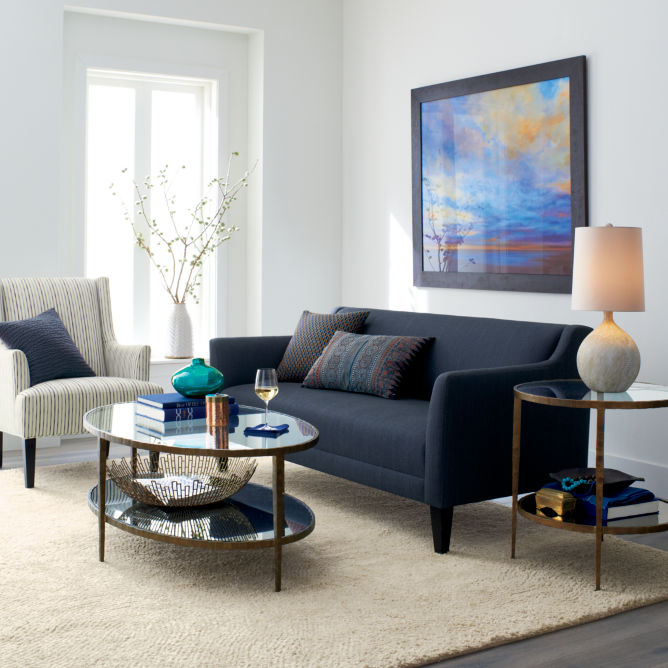 If there's a color theme that really speaks to you, run with it. Choosing accessories and accents in shades and hues of the same color family creates a cohesive, rich and serene look.
3. Mixed Materials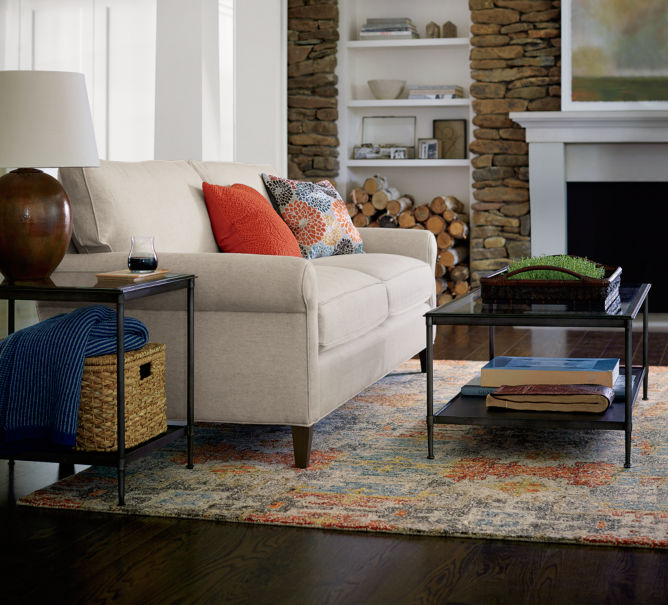 Natural fibers, such as cotton, wool and sisal, add interest and texture to your room and inspire a comfy and welcoming atmosphere. Accent pillows, throws and rugs are all beautiful and easy ways to layer texture, color and pattern to your room. Plus, that fringed blanket draped over your chair will be perfect when you want to curl up with a good book.
4. Flower Market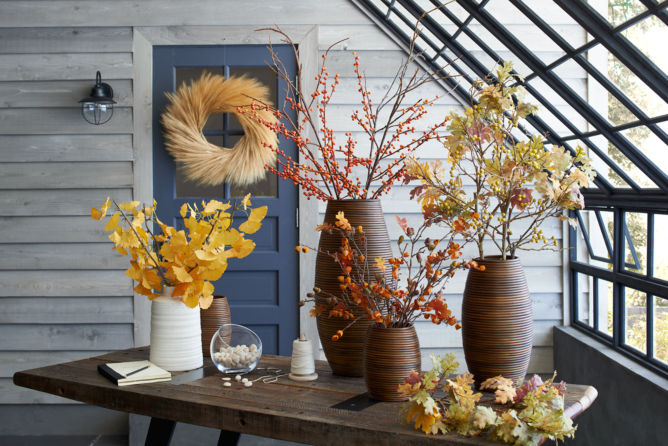 Whether you go real or faux, floral arrangements make a room feel special. Choose large floral or berry branches in a tall floor vase for drama and use small bouquets to add color and charm to an end table or nightstand. Change up weekly and seasonally to keep your room fresh.
5. Visual Interest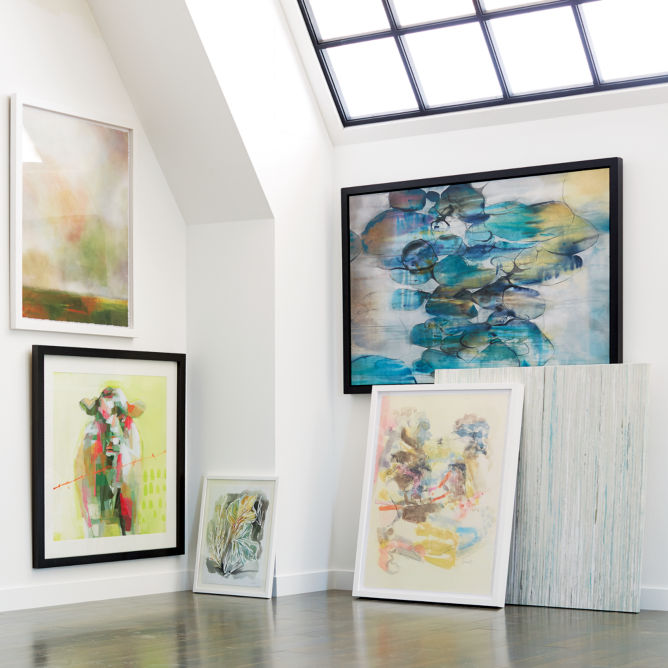 Adding framed art gives instant personality to a room. Whether you want to incorporate a few black and white photographs, a single, colorful statement piece or a gallery wall of eye-catching objects and art, use your selections to tell the story of your life and your style. Don't be afraid to mix and match.
6. Keep It Together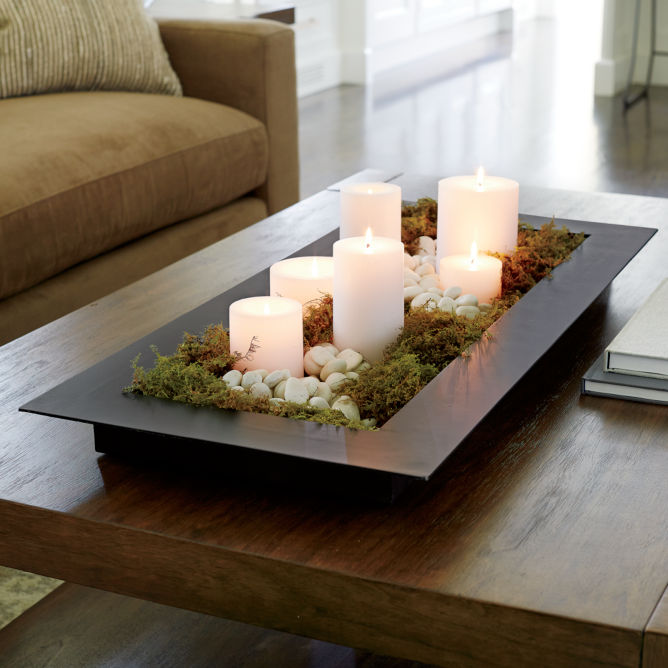 Trays aren't just for serving. They're also a perfect way to display favorite objects, add a focal point to a table and just keep clutter at bay! Keep one on your entryway table for collecting mail and keys. Or see how to create a beautiful tray display on your coffee table or nightstand.
Want more ideas for displaying your collectibles? See how Yellow Brick Home created a sentimental shadow box display.