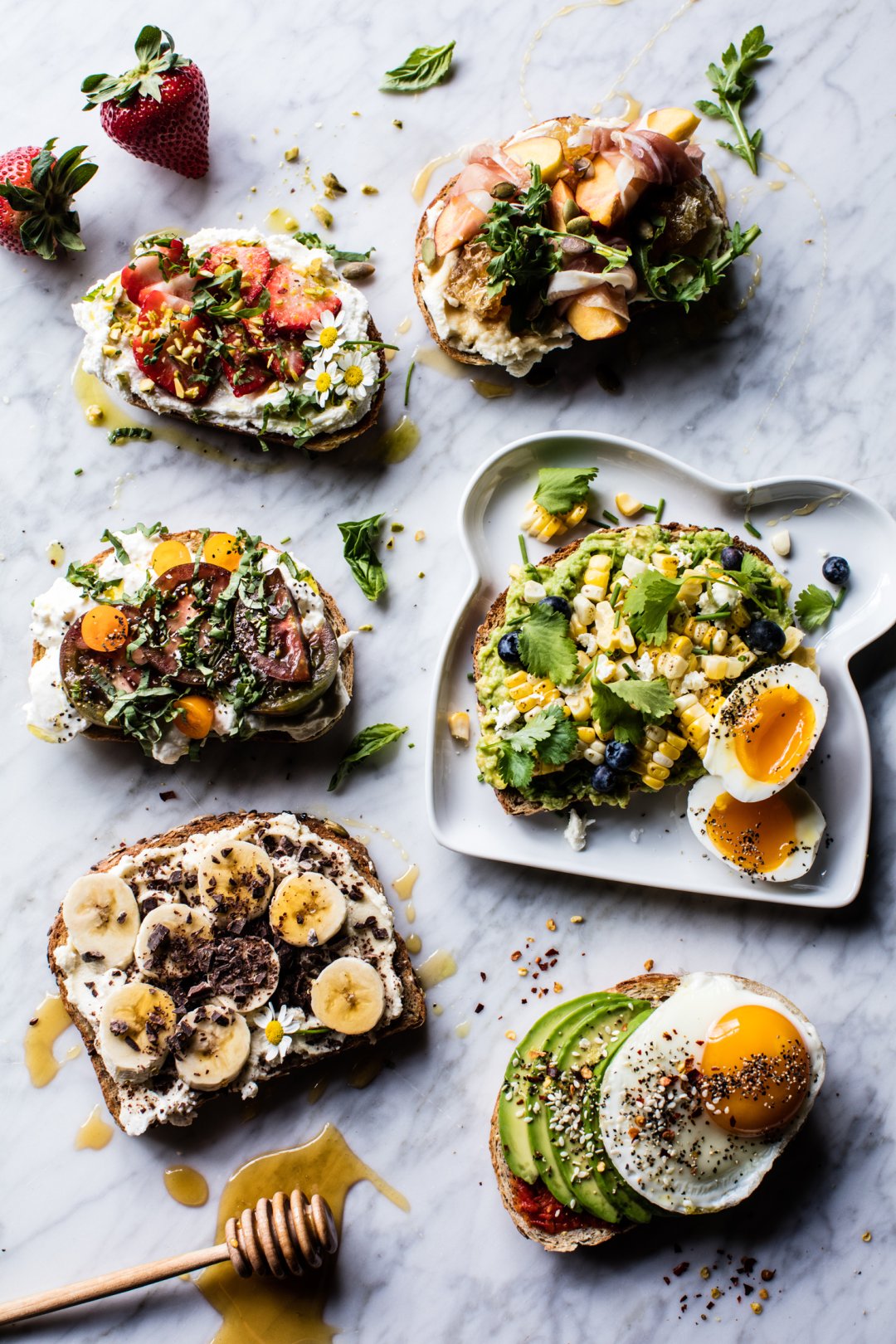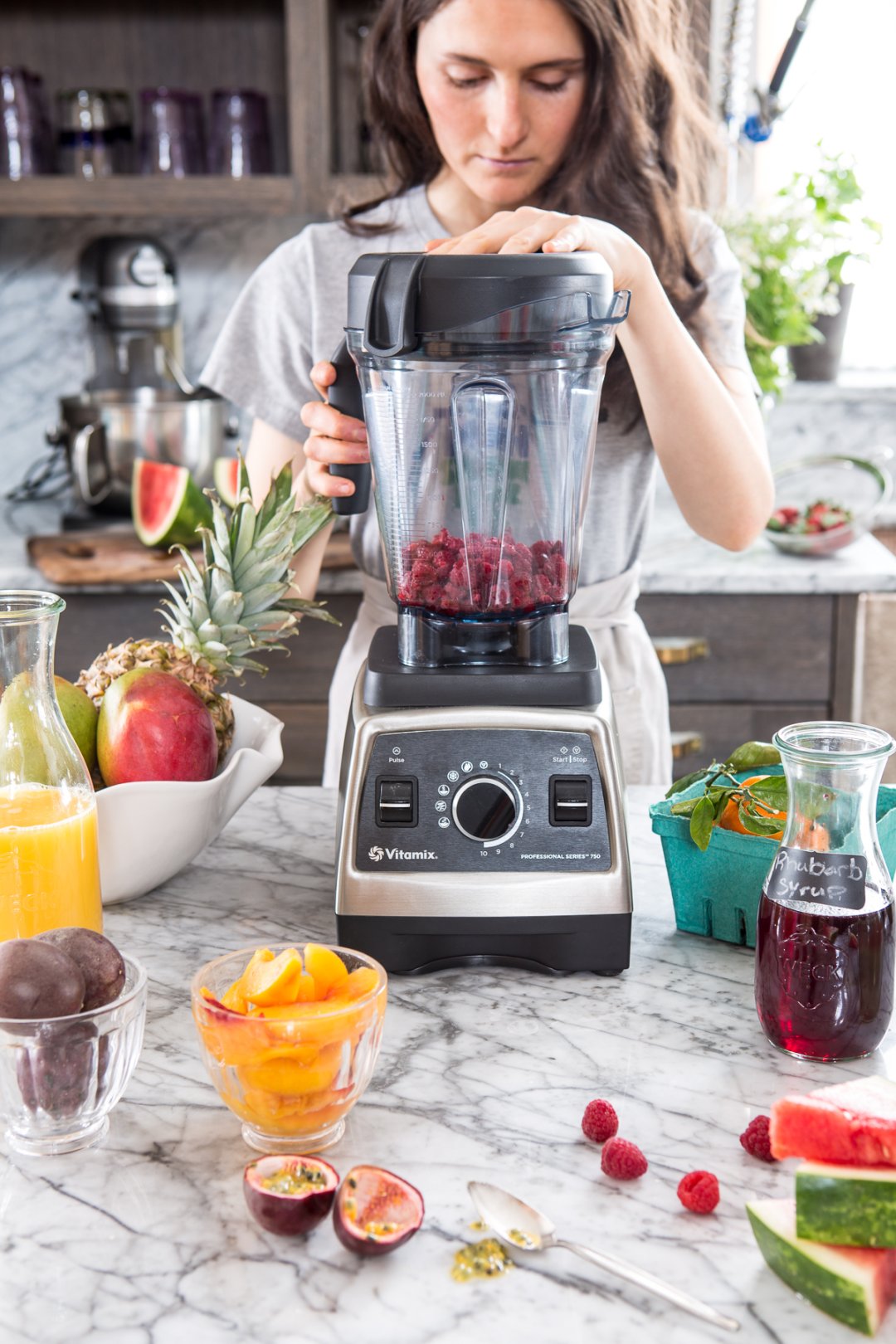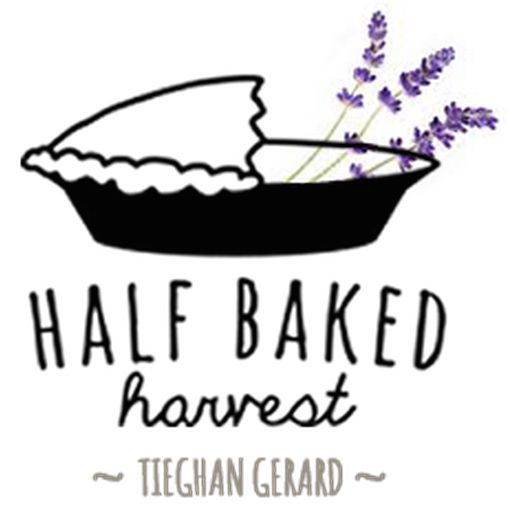 halfbakedharvest.com
Getting bored with the butter on toast morning routine? Tieghan Gerard, founder of Half Baked Harvest, shares six toast recipes that will shake up that first bite of the day.
It's no secret that toast is a very trending food right now. But guys, it's a trend that's here to stay, because lets be real, things on toast are the BEST! Hello carbs, avocado, cheese and eggs. I will not lie, toast can be breakfast, lunch and/or dinner for me. There are so many ways you can spin toast into a meal. The options are endless.
That said, today I am sharing my six all time favorite toast toppings. Originally, I was only planning to share five, but then I just couldn't leave my favorite chocolate option out. I mean, that would be cruel, and we all need a good chocolate toast option when a serious craving strikes.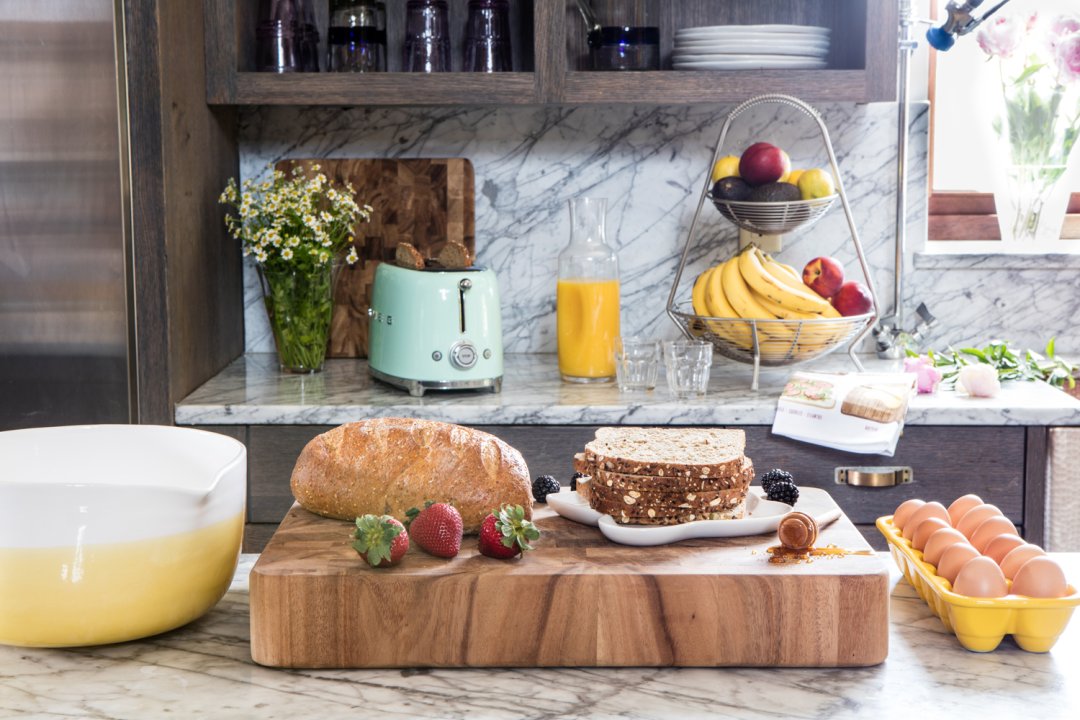 First, let's start with a few toast "rules".
One, you need to start with really good bread. I personally like a nice crusty whole grain or a really good sourdough. If you're making a sweeter toast, a brioche or challah bread would be really nice!
Two, avocado is almost always a good addition.
Three, when in need of a little protein, add an egg… obviously.
Four, when it comes to fixings on toast, a recipe is really not needed. Toast is one of those items where you add a little of this and little of that…and then maybe whatever else is in your fridge at the time.
OKAY, time to run through all six of my favorite toast toppers. Here we go…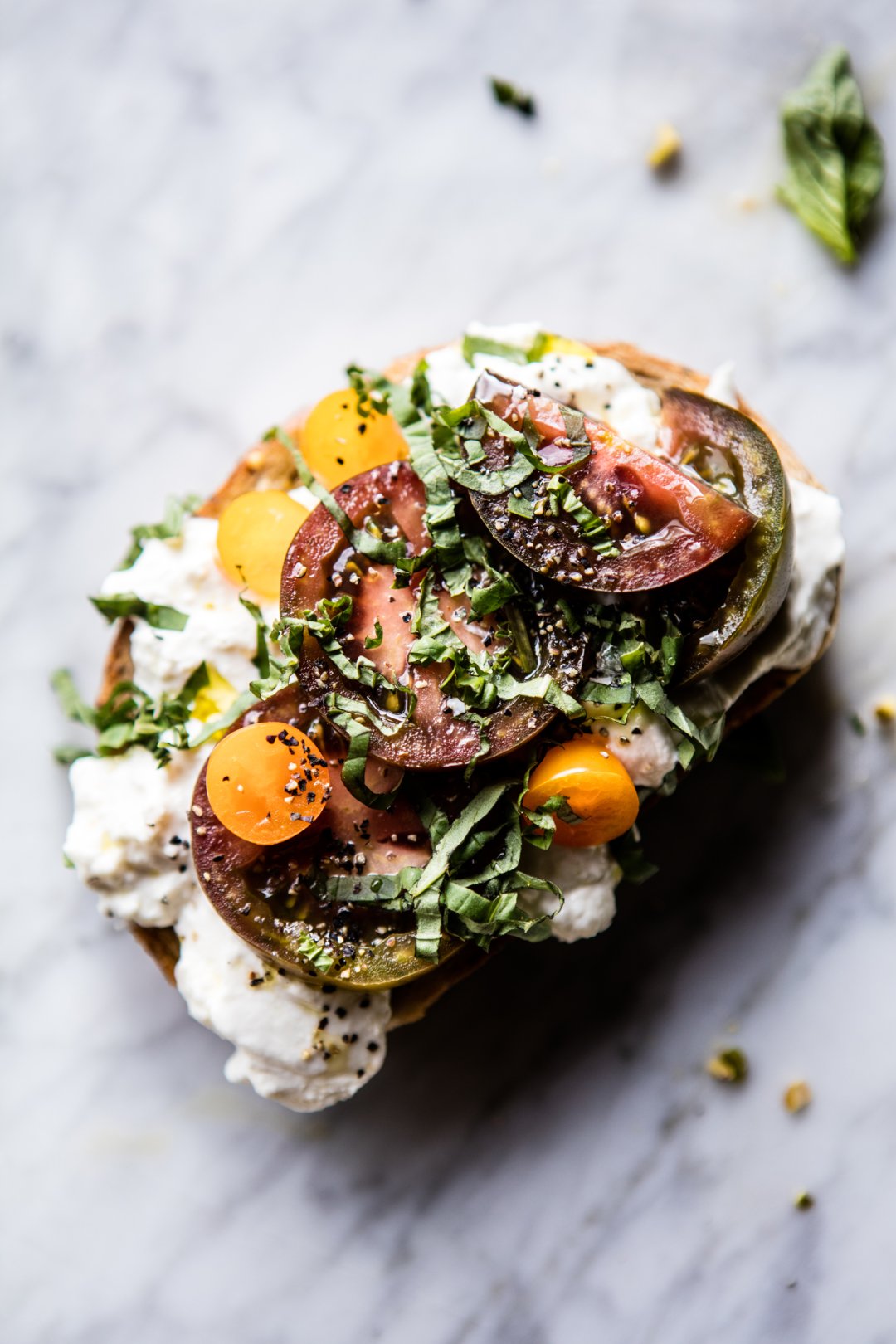 Toast One: Burrata + Heirloom Tomatoes + Olive Oil + Red Wine Vinegar + Salt + Pepper. Start with a warm piece of toasted bread. Break a ball of burrata cheese over the toast. Then toss some halved heirloom cherry tomatoes with a little olive oil, red wine vinegar, salt and pepper. To finish, spoon the tomatoes over the burrata, add fresh basil and a little more salt + pepper to taste. This toast has classic summertime flavors that never fail.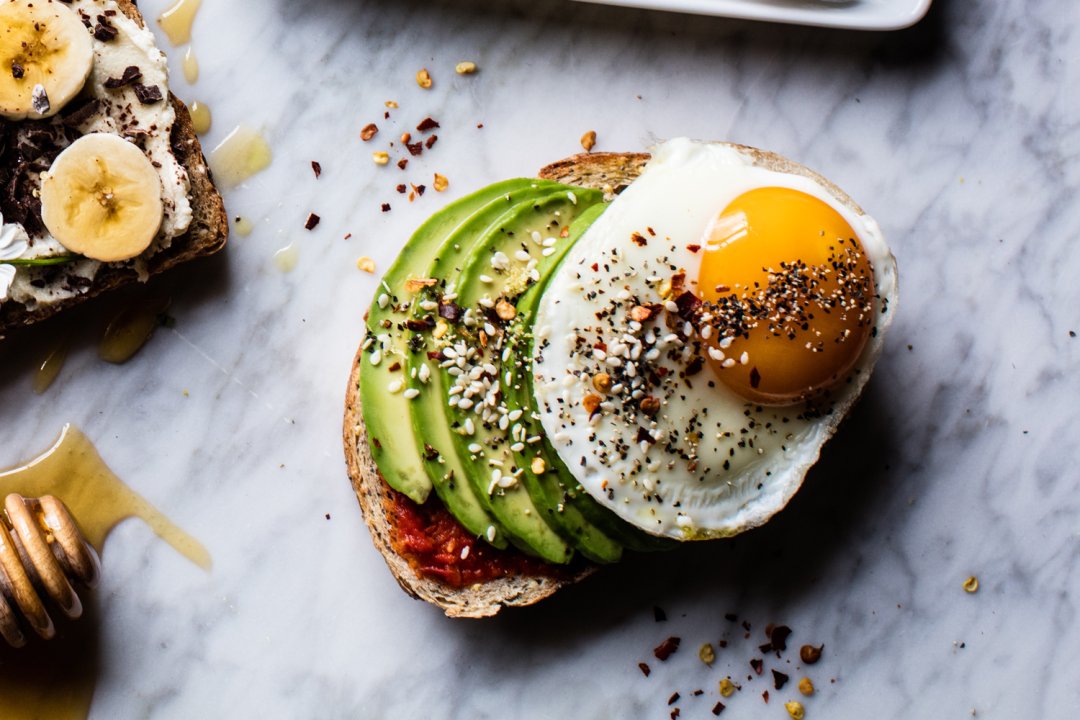 Toast Two: Sliced Avocado + Lemon + Harissa + Fried Egg + Toasted Seeds. Spread some red harissa on a warm piece of toast and top with half a sliced avocado. Drizzle a little lemon juice + zest over the avocado. Add one fried egg sprinkled with salt, pepper and crushed red pepper flakes. Finish with a good sprinkle of toasted sesame seeds and or nuts. This is my "fancy" version of avocado toast. It is perfection in my eyes, and when I have it on hand, I always add some crumbled goat cheese over top…DO THAT.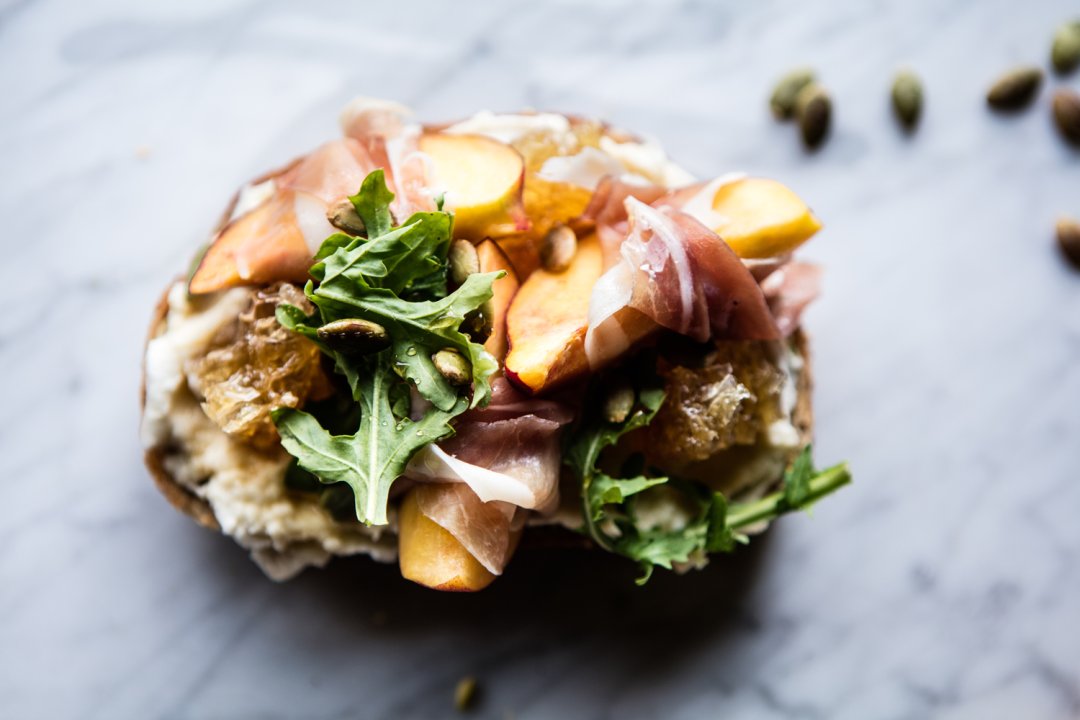 Toast Three: Ricotta + Honey + Peaches + Prosciutto + Toasted Pumpkin Seeds + Arugula. Start with a warm, thick and crusty piece of toast. Spread with a generous amount of whole milk ricotta. Drizzle a little honey over the ricotta. Wrap up two to three peach slices with fresh prosciutto and add them to the toast. Finish with a handful of arugula, toasted salted pumpkin seeds and another drizzle of honey. DONE and EAT and YUM.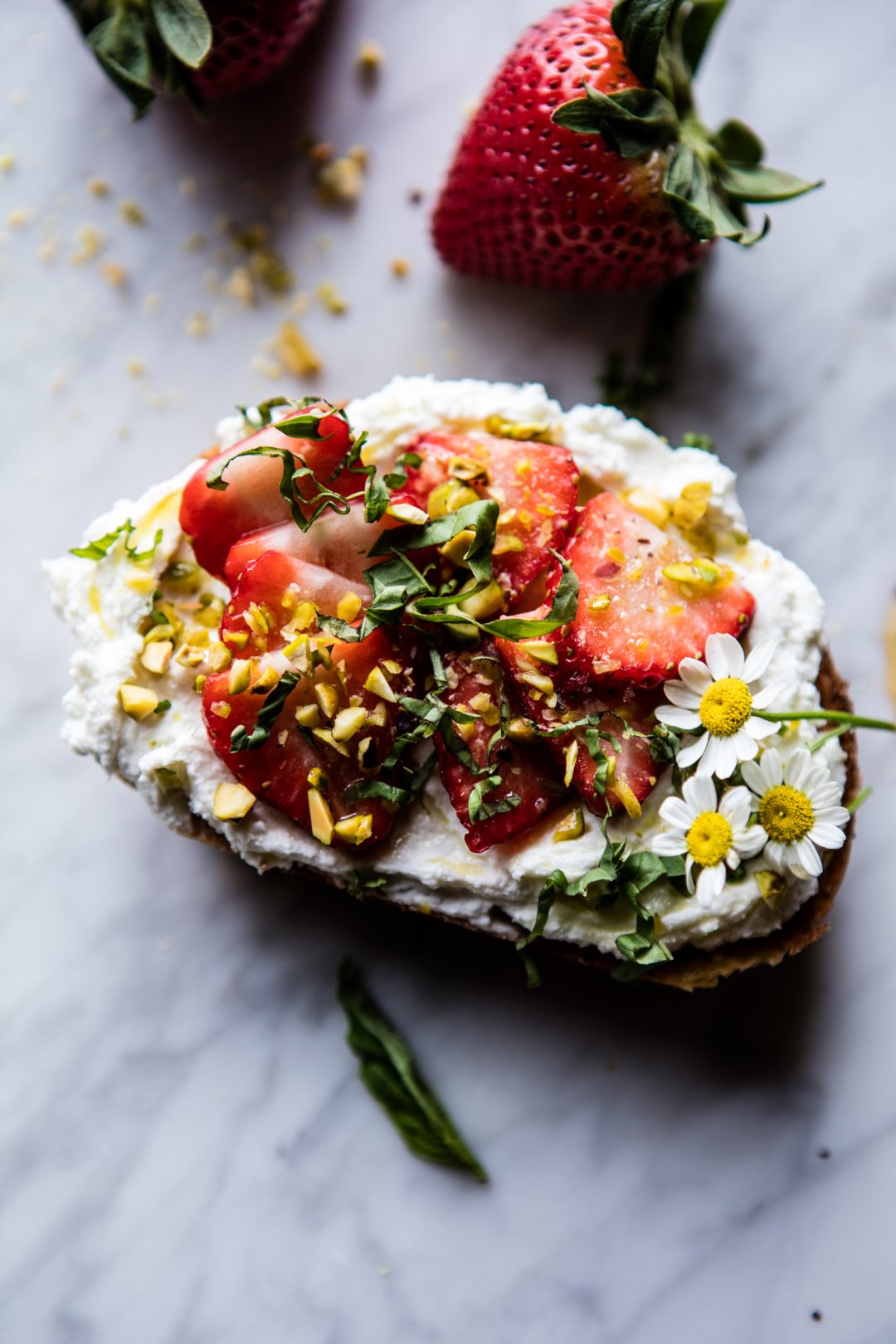 Toast Four: Whipped Goat Cheese + Strawberries + Basil + Toasted Pistachios. Again, start with a good toasty piece of bread. In a small bowl mix about two tablespoons goat cheese with one tablespoon ricotta and a little drizzle of milk or cream until the mix is smooth and creamy. Spread the whipped goat cheese over the toast and top with sliced strawberries, fresh basil and pistachios. Drizzle with olive oil and sprinkle with salt. This toast is a major favorite of mine. I love the sweet and savory combo. When I am feeling fancy, I'll add a drizzle of balsamic glaze as well.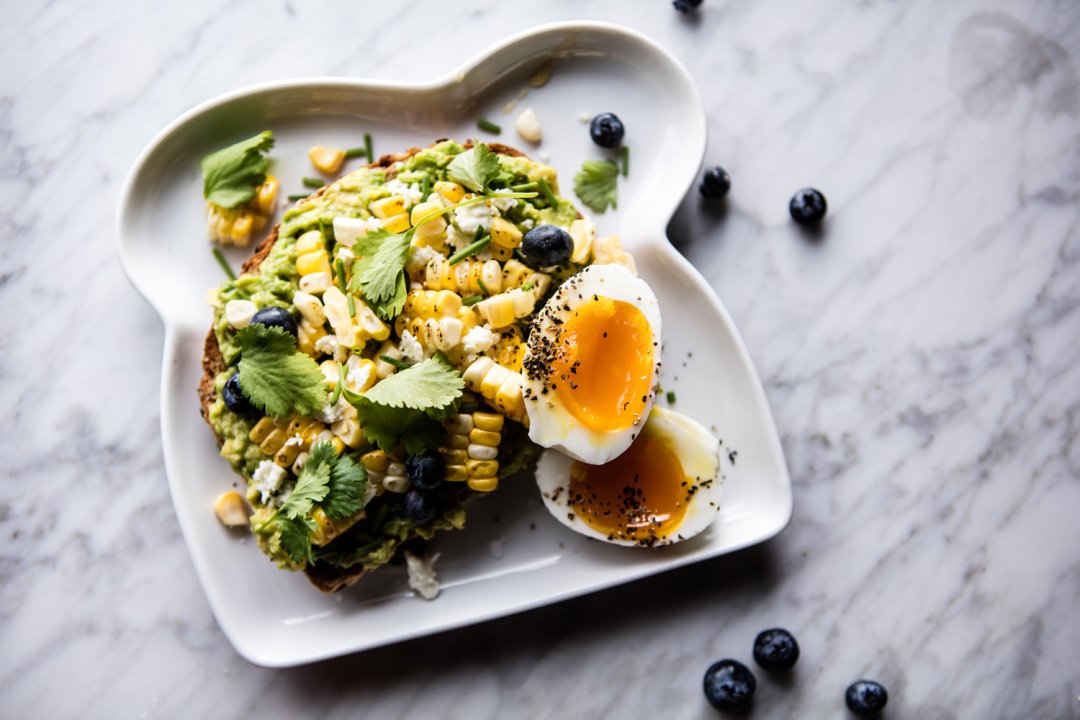 Toast Five: Smashed Avocado + Lime + Corn + Feta + Chives + Cilantro + Soft Boiled Egg. Toast up a rather large piece of toast. Mash half of an avocado with a little lime juice + salt and spread over the toast. Add about half an ear of fresh corn kernels, a generous sprinkle of feta cheese, cilantro and chives. Drizzle with a little olive oil and another sprinkle of salt. To finish add a soft-boiled egg. DEVOUR. Again, this is another favorite. It's my Mexican avocado toast. I also love adding a handful of blueberries to this. Sounds weird, but it's delish.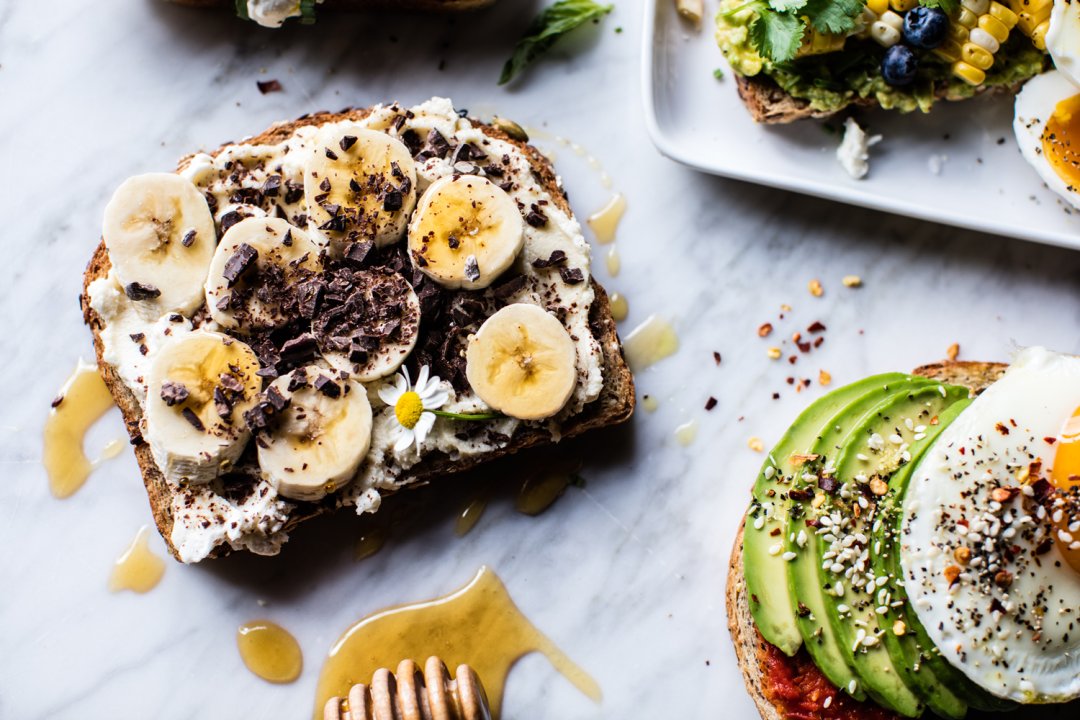 Toast Six: Ricotta + Chocolate + Banana + Honey + Flaky Sea Salt. This toast is one where you can actually use a white or wheat loaf. It's sweet, so really any type of bread will  work. Start with your choice of toasted bread and spread it with ricotta. Add a heavy sprinkle of finely chopped (or even melted) semi-sweet or dark chocolate. Add one sliced banana and a hefty drizzle of honey + a good pinch of flaky sea salt. Ahhh, YES. Extra credit if you add a little peanut butter…
And DONE.
Really though, don't all of those toasts sound kind of amazing? They all throw together easily, making them the perfect fast, nutritious breakfast, easy lunch, light dinner or yummy snack.
Perfection! Now, I think I need to go make some toast…which one to make first? The struggle is REAL.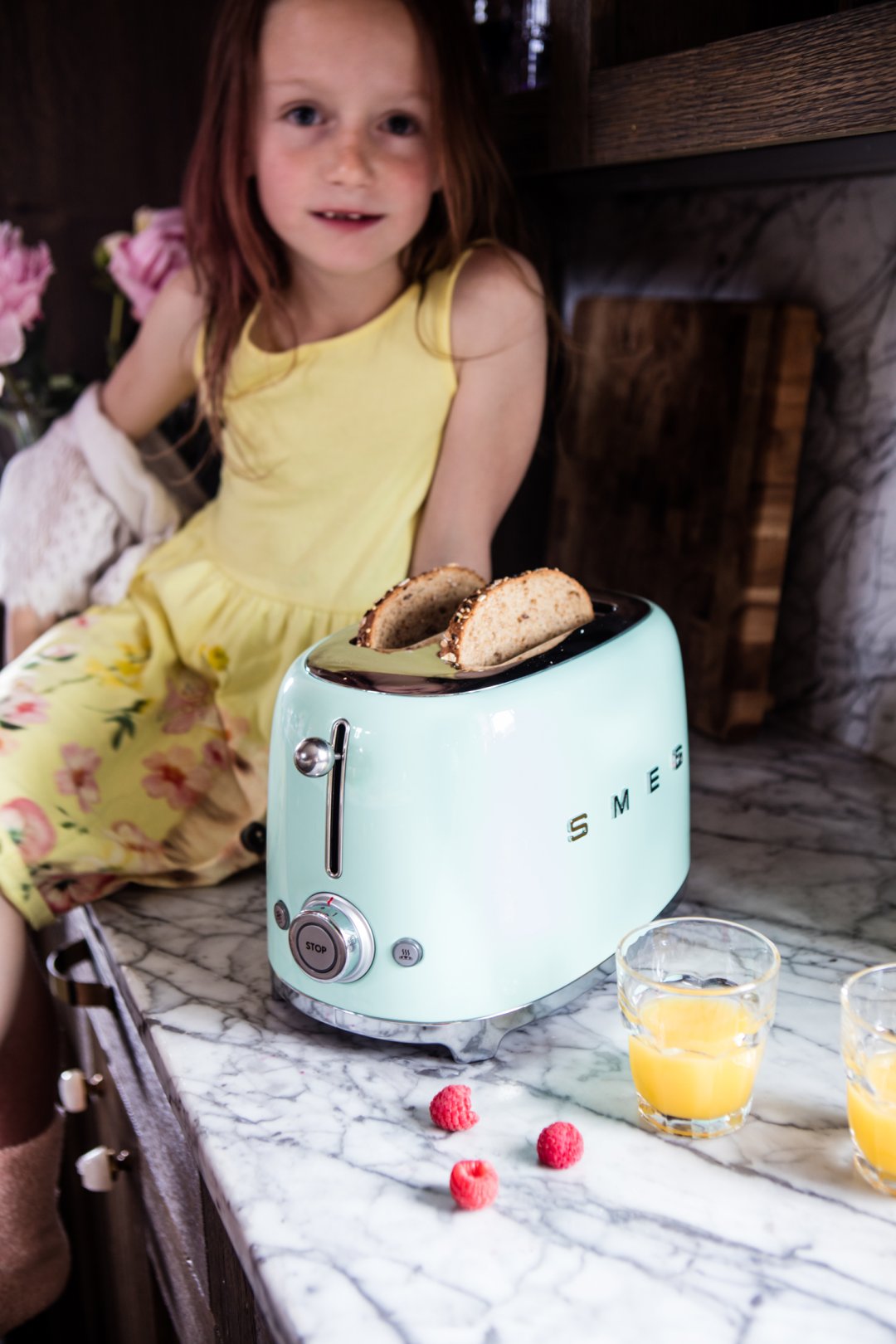 PS. Major bonus points if you toast your bread in a cute little Smeg Toaster. Looking at mine just makes me smile.
Still looking for even more ideas for your morning toast? Check out our West Coast Avocado Toast.