How to be an Urban Farmer
Have a green thumb but not a lot of space to grow your garden? Turns out, all you need is a windowsill. We're partnering with DIY experts Kim and Scott Vargo of Yellow Brick Home to demonstrate how they keep fresh herbs within reach in their Chicago home.
Although Scott and I love nothing more than living in the heart of Chicago, the city life can, of course, have its challenges. Urban life can often times equate to tight quarters, and our long winters have us bundled under blankets for several months. It's during this time that we turn to more creative solutions to stay active and healthy – everything from snowy city hikes with our dogs to game nights with friends. Most recently, we experimented with urban gardening to keep things fresh and lively in the kitchen, too!
We've grown herbs on our outdoor patio garden in years past, but once winter strikes, we cut them all down and say our goodbyes. We re-plant in the spring, and so the cycle continues. This year, we're experimenting with an indoor garden, one that will allow us to grow herbs from our windowsill even in the coldest months. It's our happy solution for city dwellers when space is at a premium or the season is too chilly (or both!).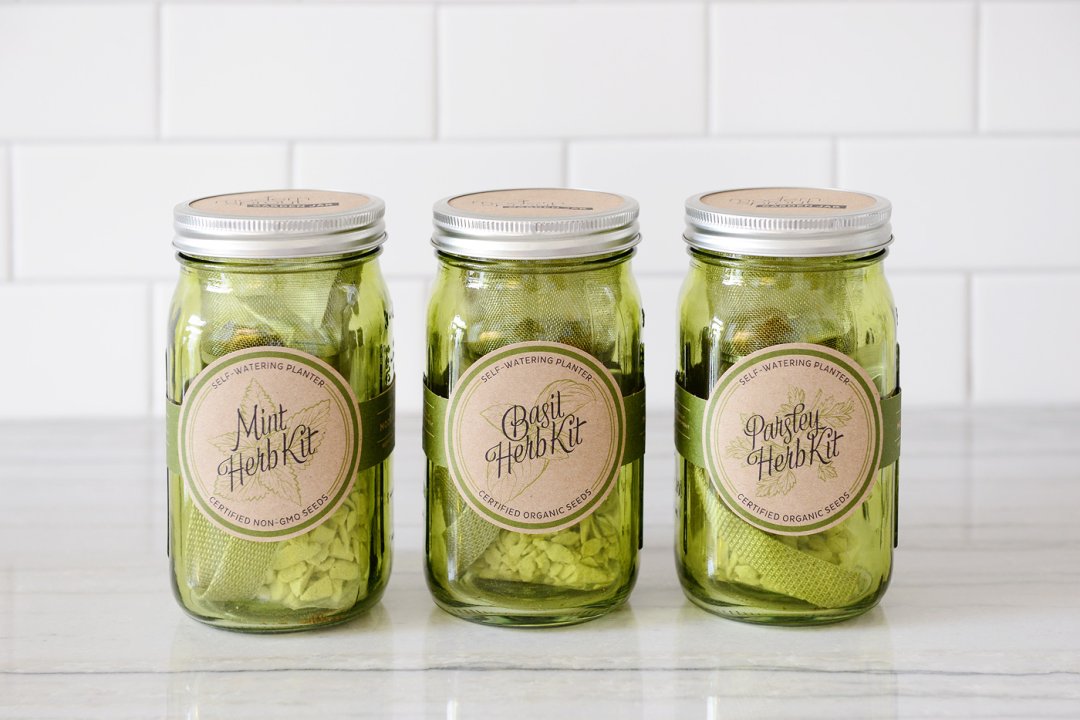 These DIY garden jars have cloth-like wicks that lift water into a netted pot, and within a week or two, they promise to shoot sprouts of mint, basil and parsley. They're fun and simple to assemble, with a few key ingredients that you'd expect for thriving plant life—water, seeds and a sprinkle of activated carbon. Each jar took about one minute to complete, and after we placed them on our sill, we crossed our fingers that our home would provide a comfortable environment for our herbs to grow.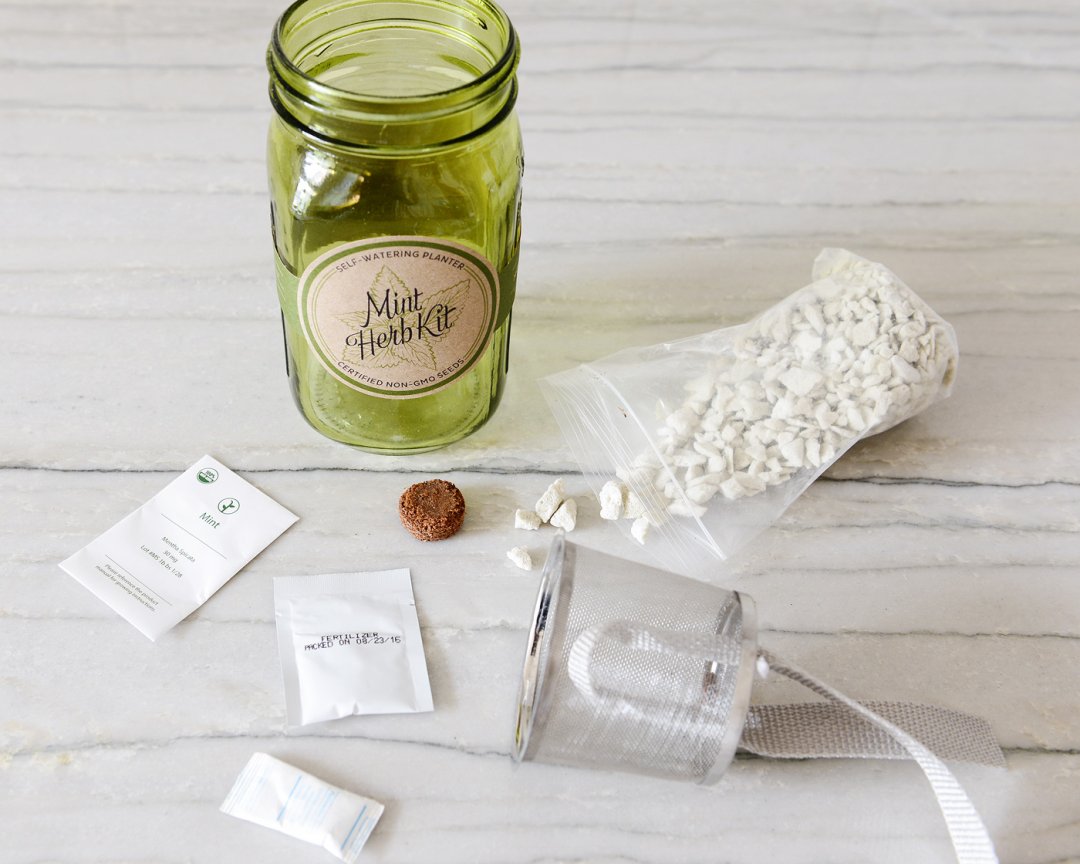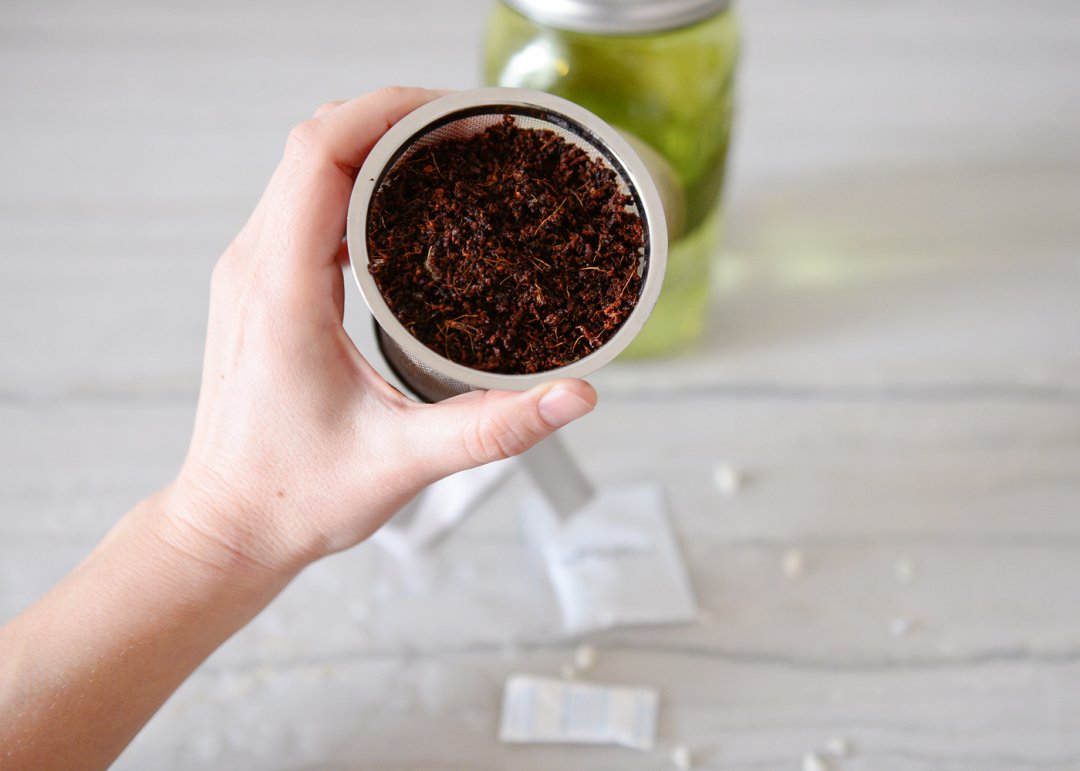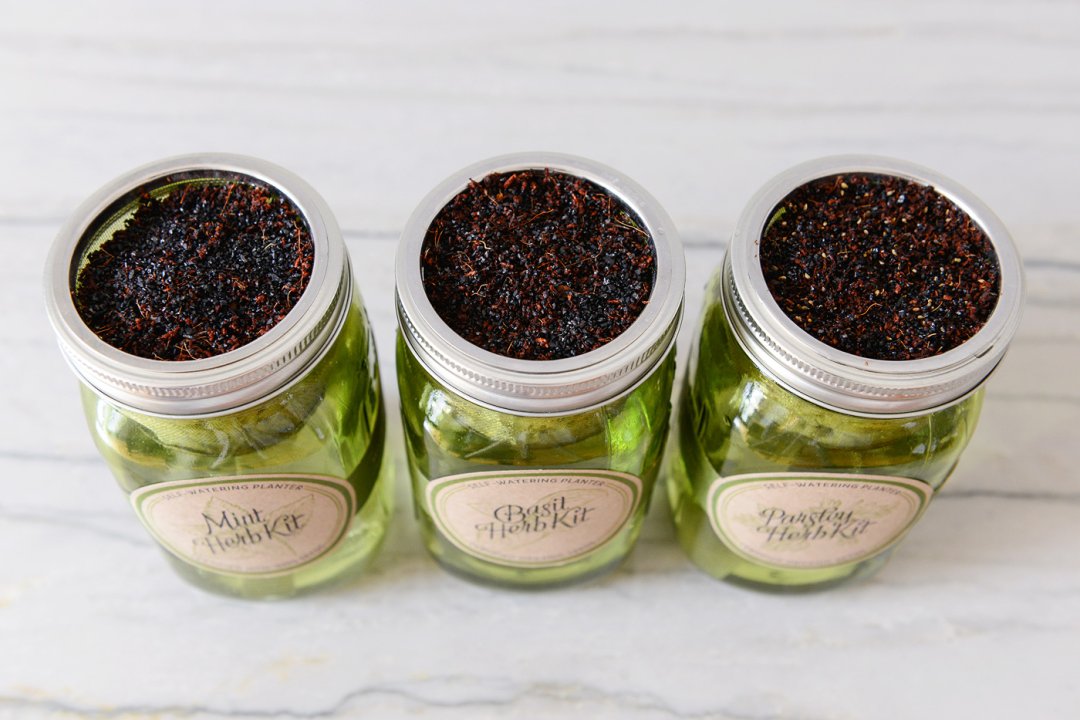 Within 5 days, we started to see the smallest pops of greenery, and after a week, our jars started to grow thicker heads of hair! Our experiment worked, even though the outdoor temperatures were hovering around 30 degrees. Every morning, we got a little kick out of seeing the progress.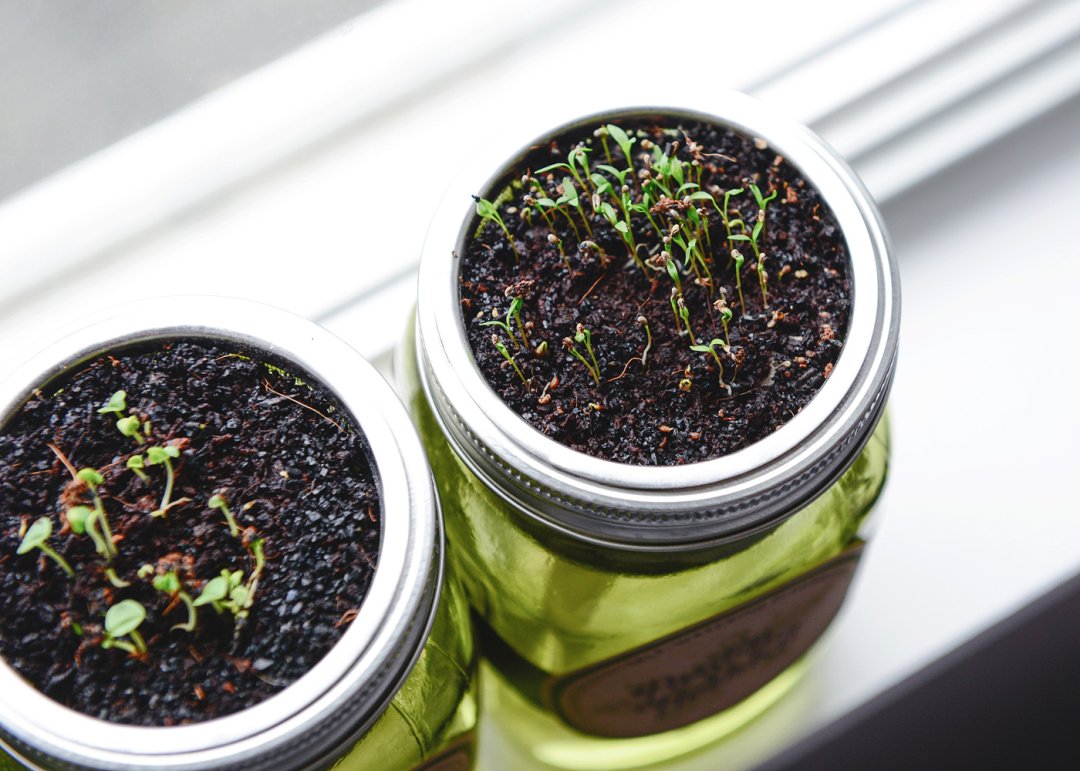 Once our herbs had time to mature, we re-potted them into a ceramic planter where they'd have more room to spread their roots. Finally, we were ready to snip away and create meals from our urban garden!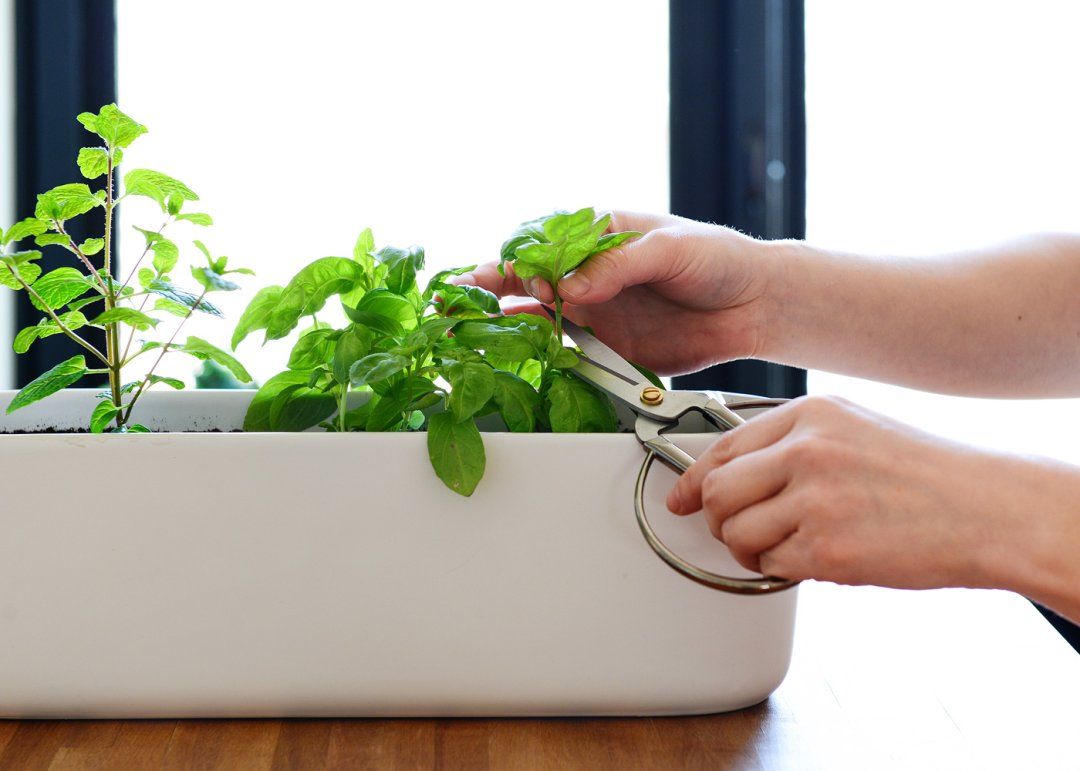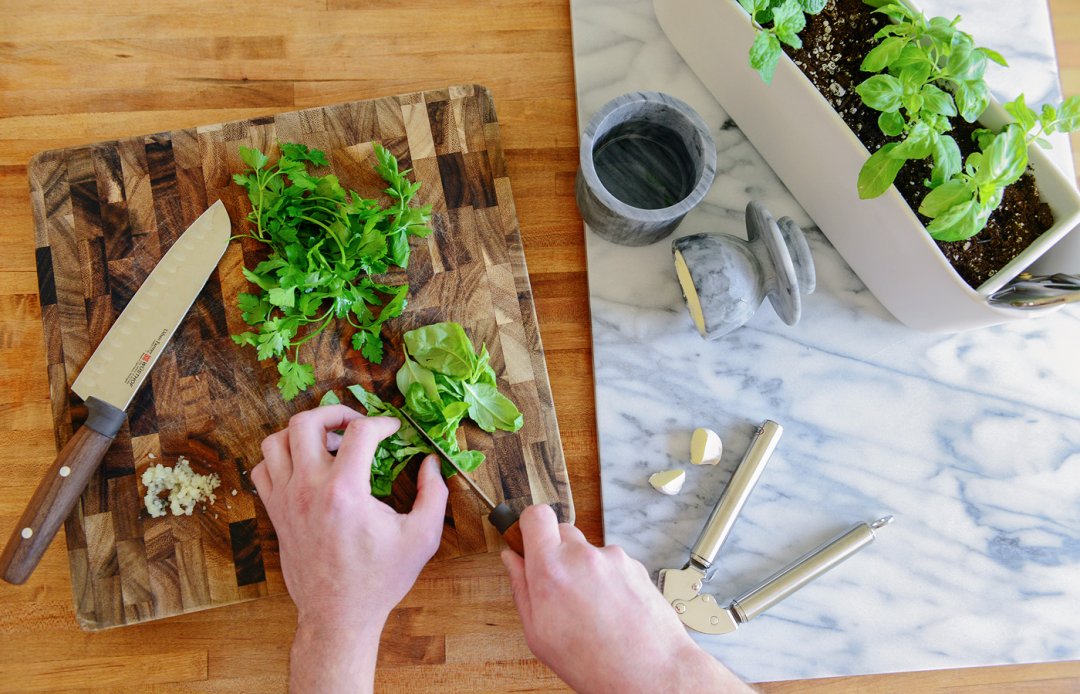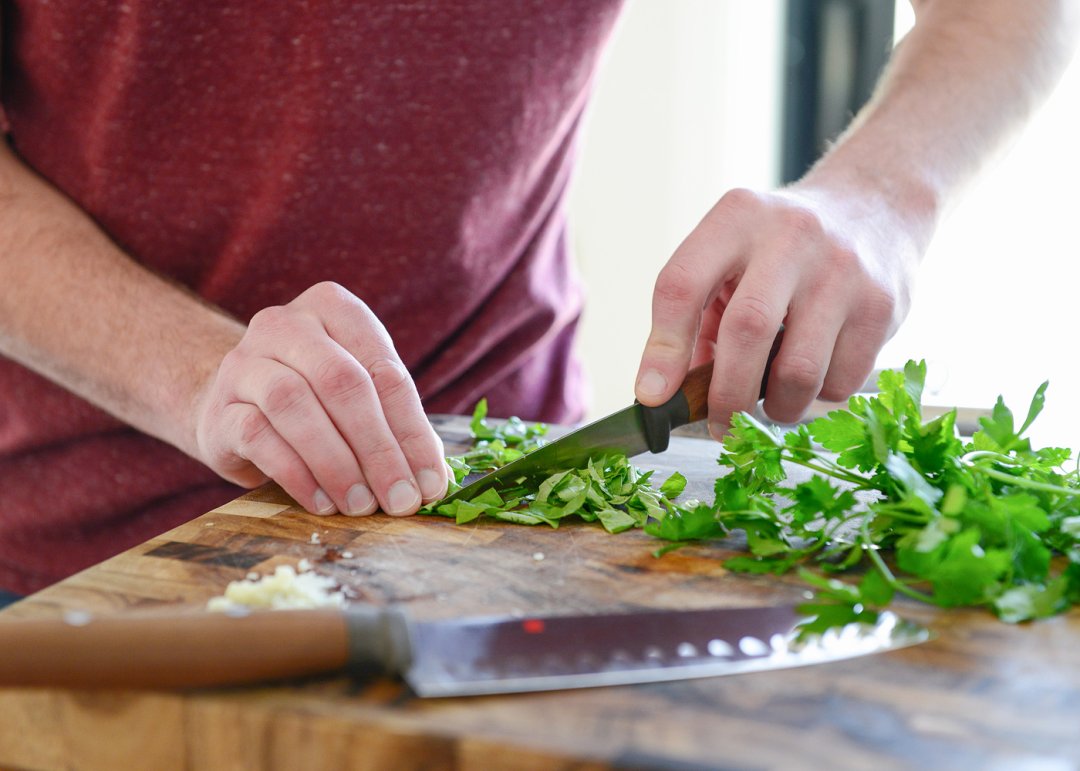 We prepared a light pasta dish using the basil and parsley, and while Scott chopped away using these Urban Farmer knives, I prepared the noodles. Everything was tossed together with a bit of butter, garlic, tomatoes and lemon zest.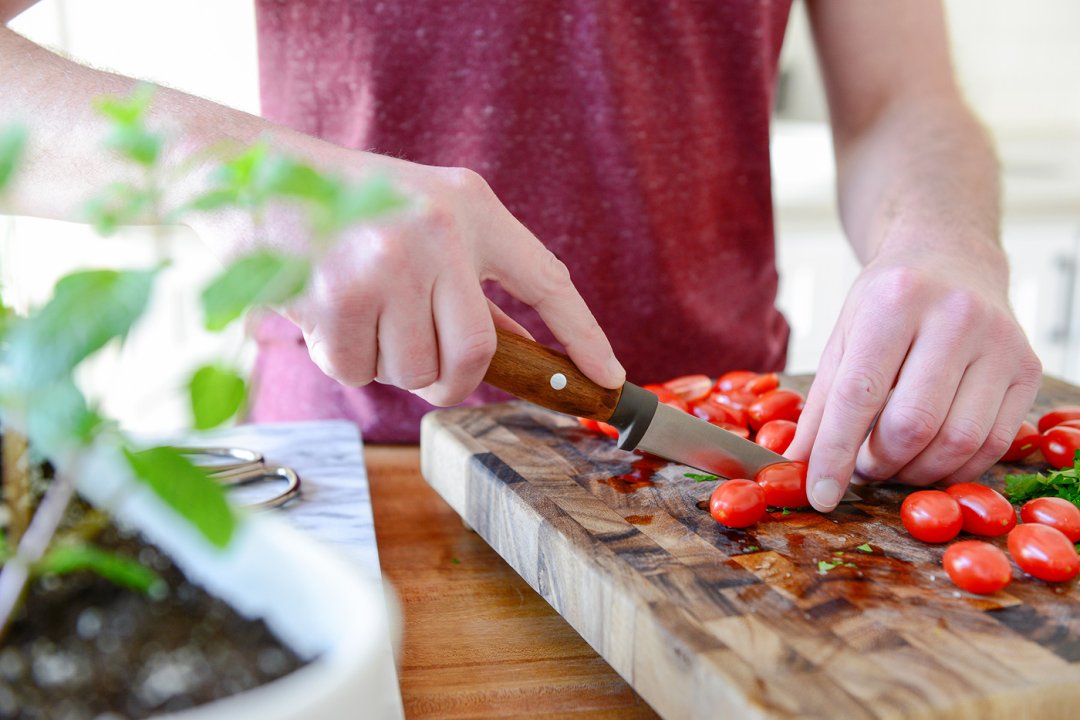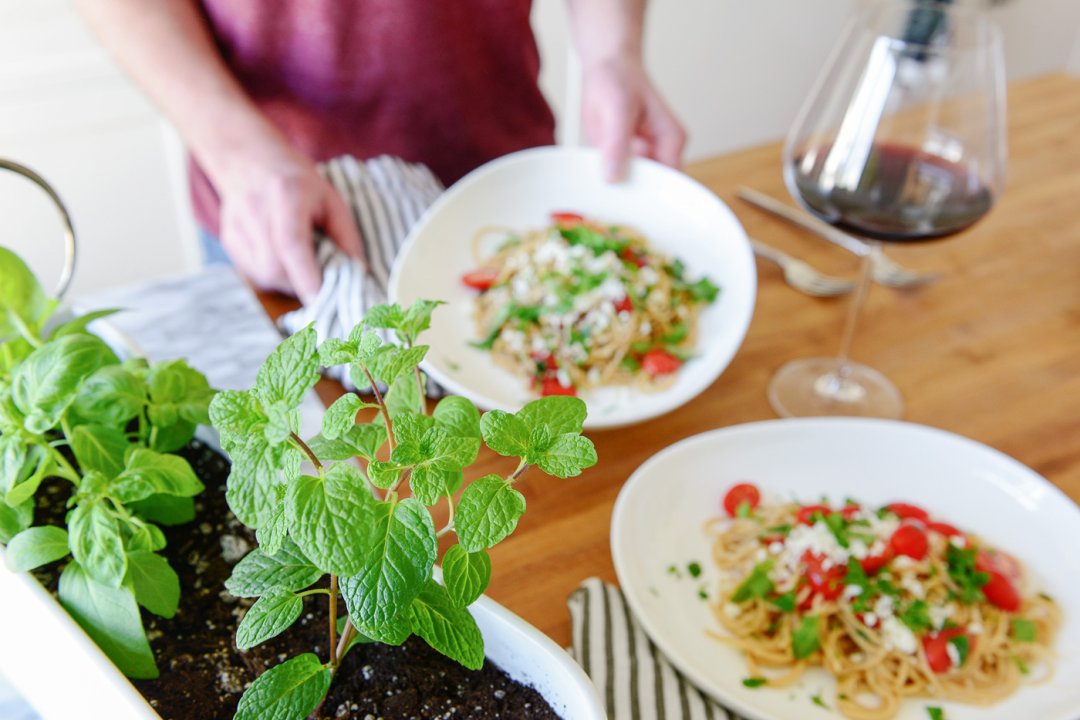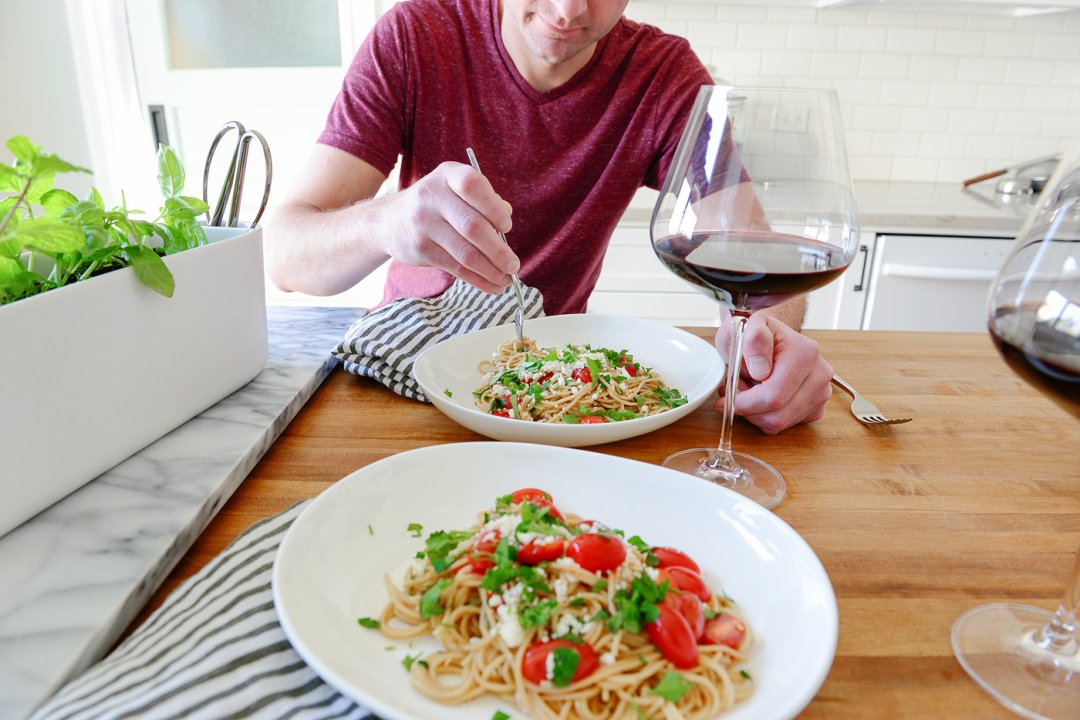 As the weather warms up, we'll be looking forward to muddling our fresh mint into mojitos! In the meantime, we're thrilled to have found an option that will allow us to prepare our meals with herbs straight from the indoor garden!
Get our favorite recipe for one-pot pasta!