Inside the 100 Layer Cake Valentine's Day Event
We're happy to announce an exclusive partnership with 100 Layer Cake—a beautiful destination for wedding inspiration.

Every month, they'll show us the creative ways they celebrate life's special occasions with their favorite Crate and Barrel registry items.
100layercake.com
Where do we start? That floral installation, for one. A few weeks ago we had the pleasure of hosting a really special dinner with tastemakers from around LA at the Beverly Hills Crate and Barrel store. It was beautiful and delicious and truly delight to be able to share some of our favorite pieces from the Crate and Barrel Gift Registry via a decadent meal and artfully crafted setting. There are so many pretty photos to share, so we hope you take a peek into what we would definitely call a 100 Layer Cake approved soiree.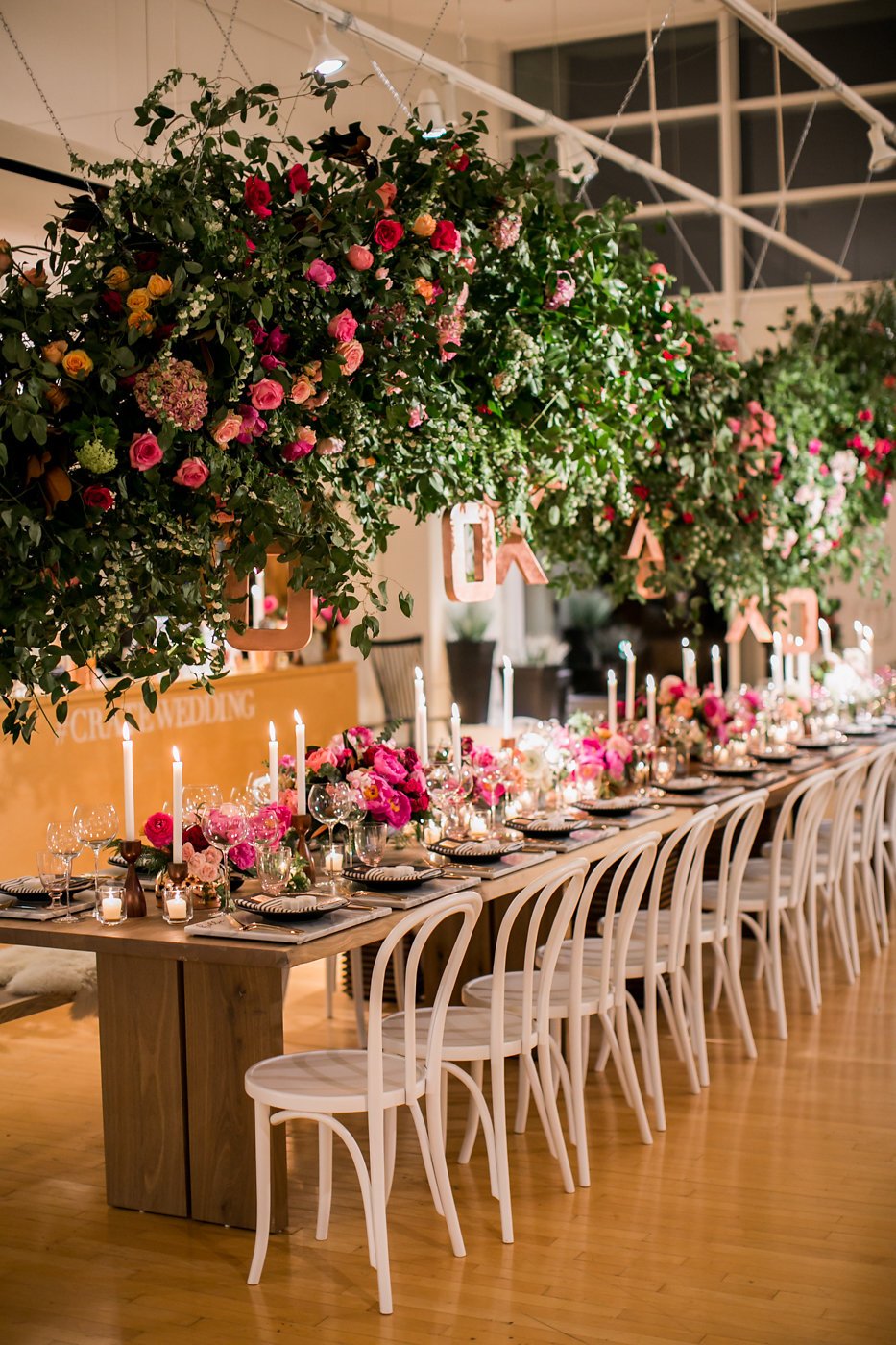 Most importantly, love IS in the details. And we couldn't have hosted such an event without the talents of LB Events, Jesi Haack Design, Stella Bloom Designs, Room Forty, Pharmacie, Prim and Pixie, Scott Clark, Elan Artists, and Landmark Wines. Thank you all of you!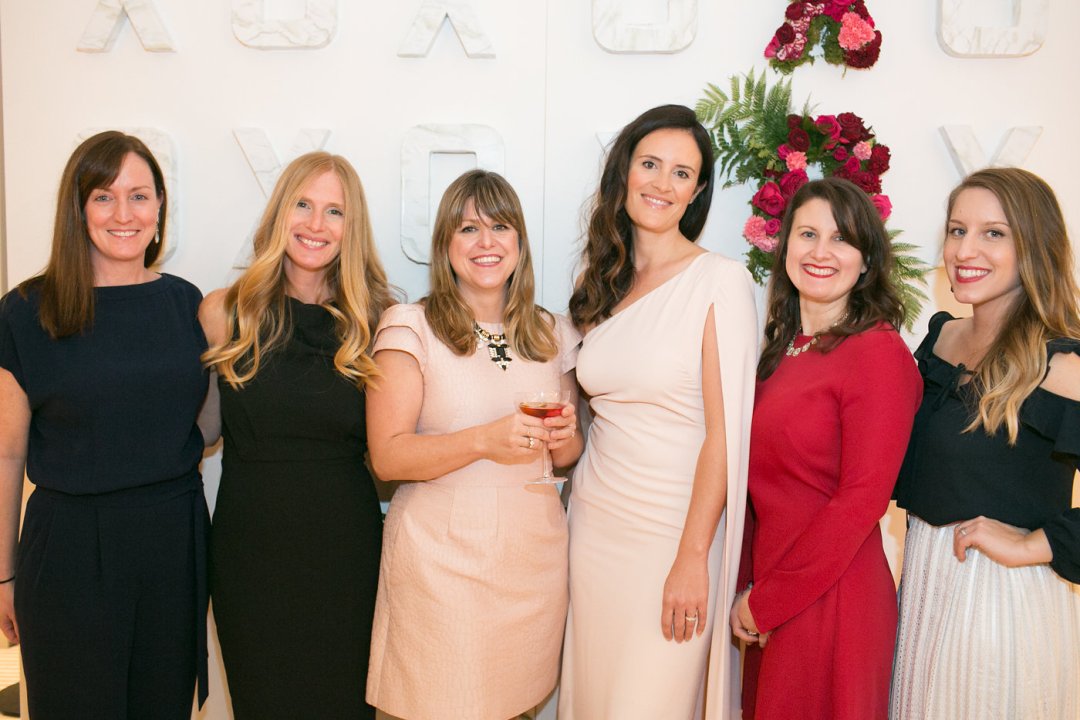 Hi-eee!! Big thanks to Sarah, Coartney, and Lisa from Crate and Barrel for making the trip out to LA for the event!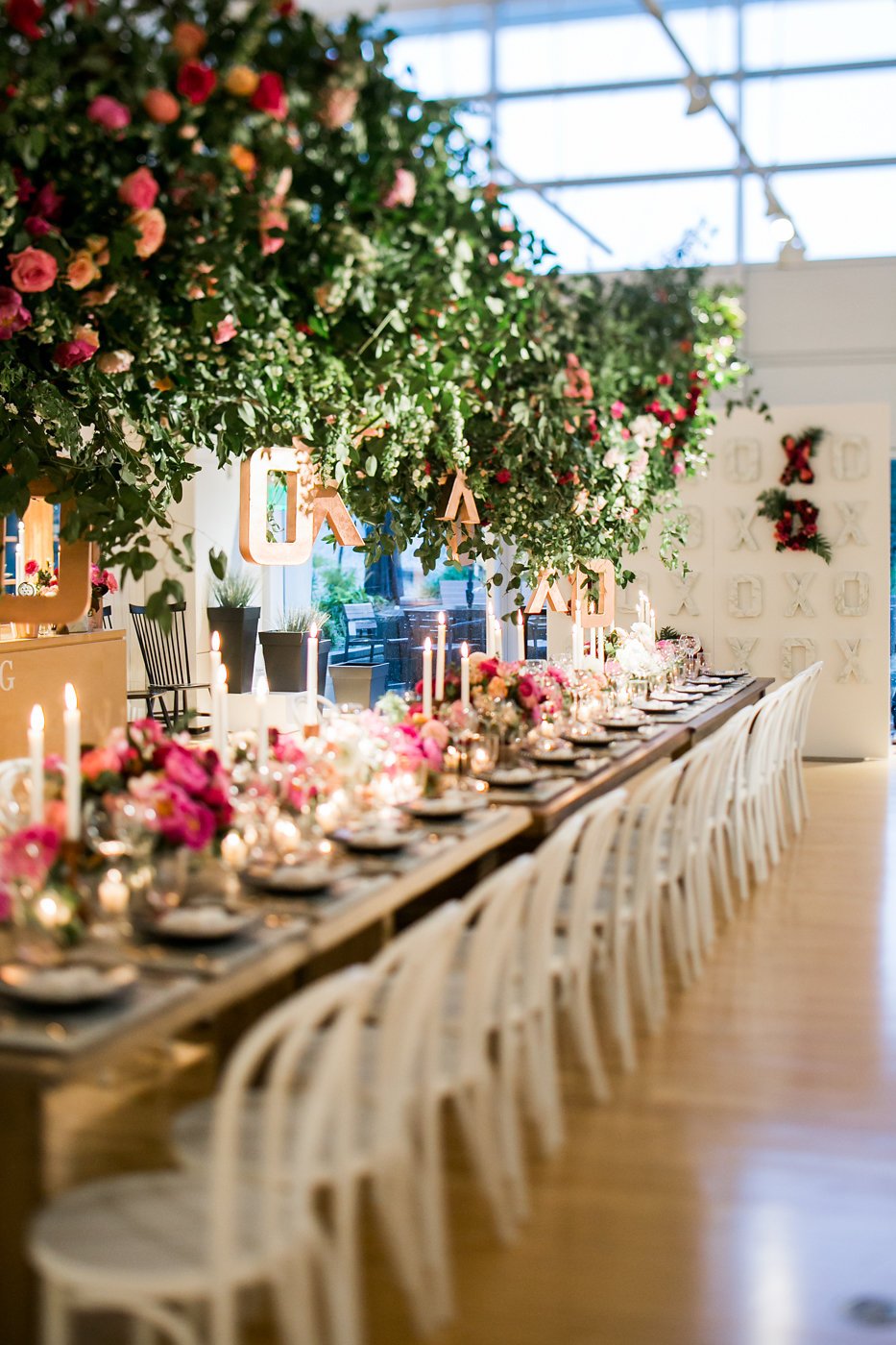 Nothing sets the mood like a long, luxurious table full of flowers and candles.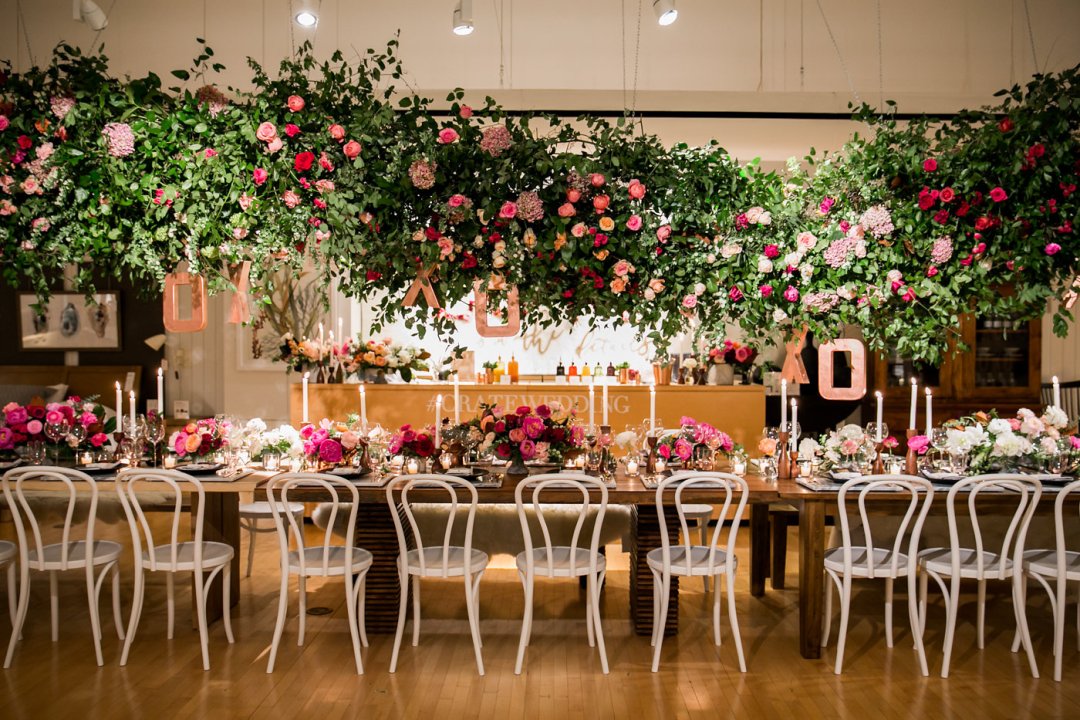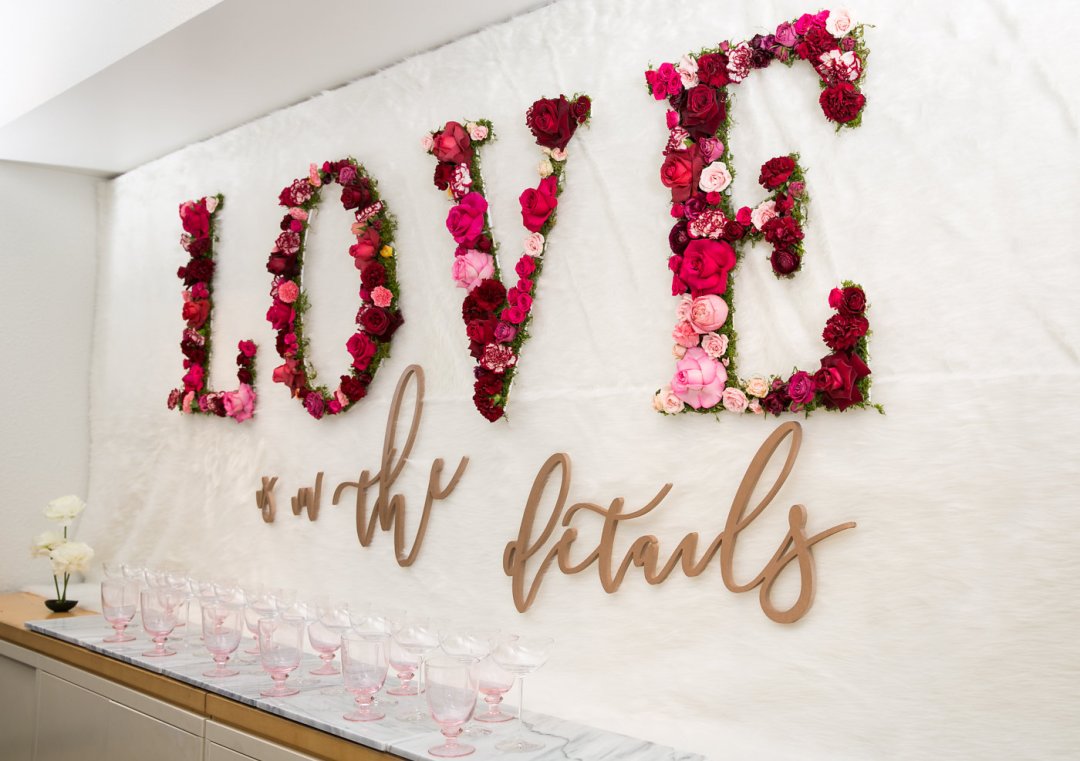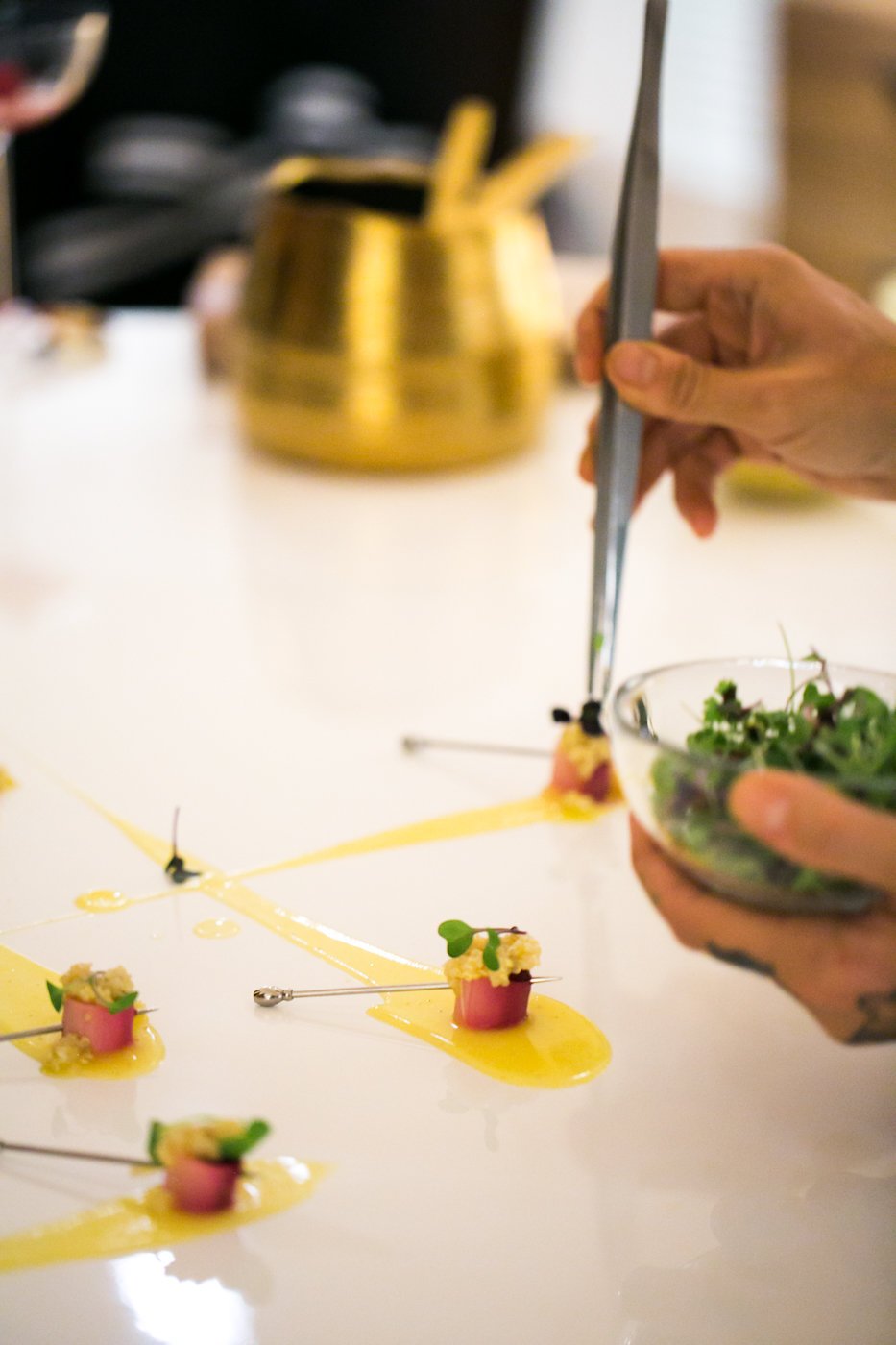 A few highlights... these artfully prepared apps and the champagne cocktail bar. Choose your own house made syrup!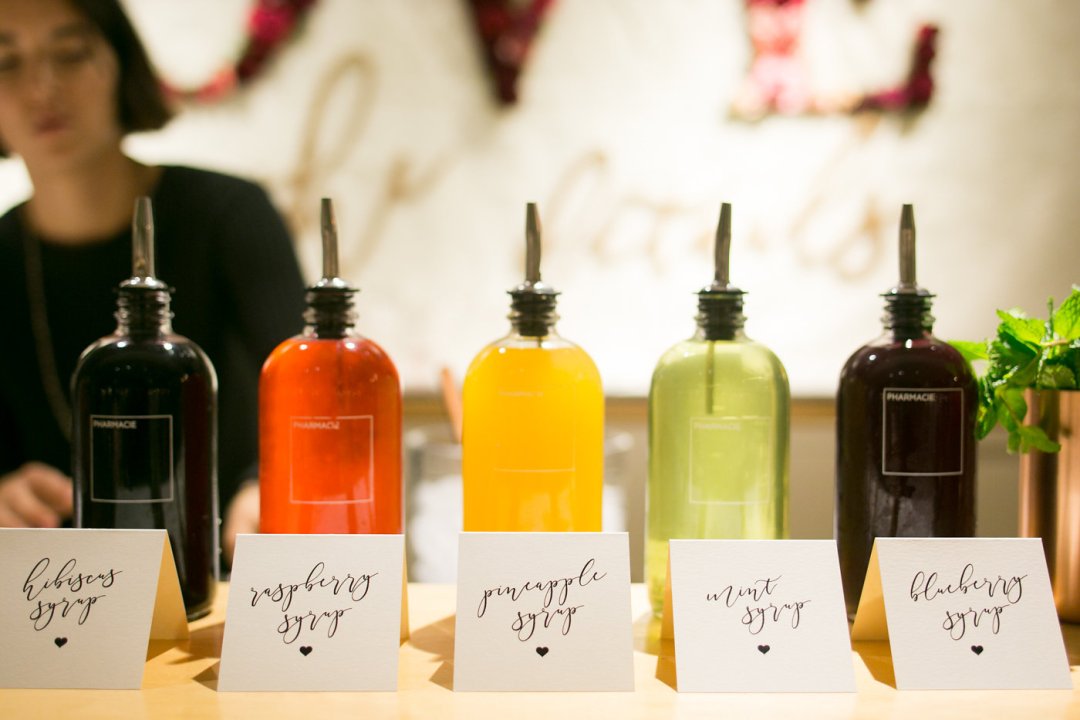 No party is complete without live music. Loved having this trio from our friends at Elan Artists.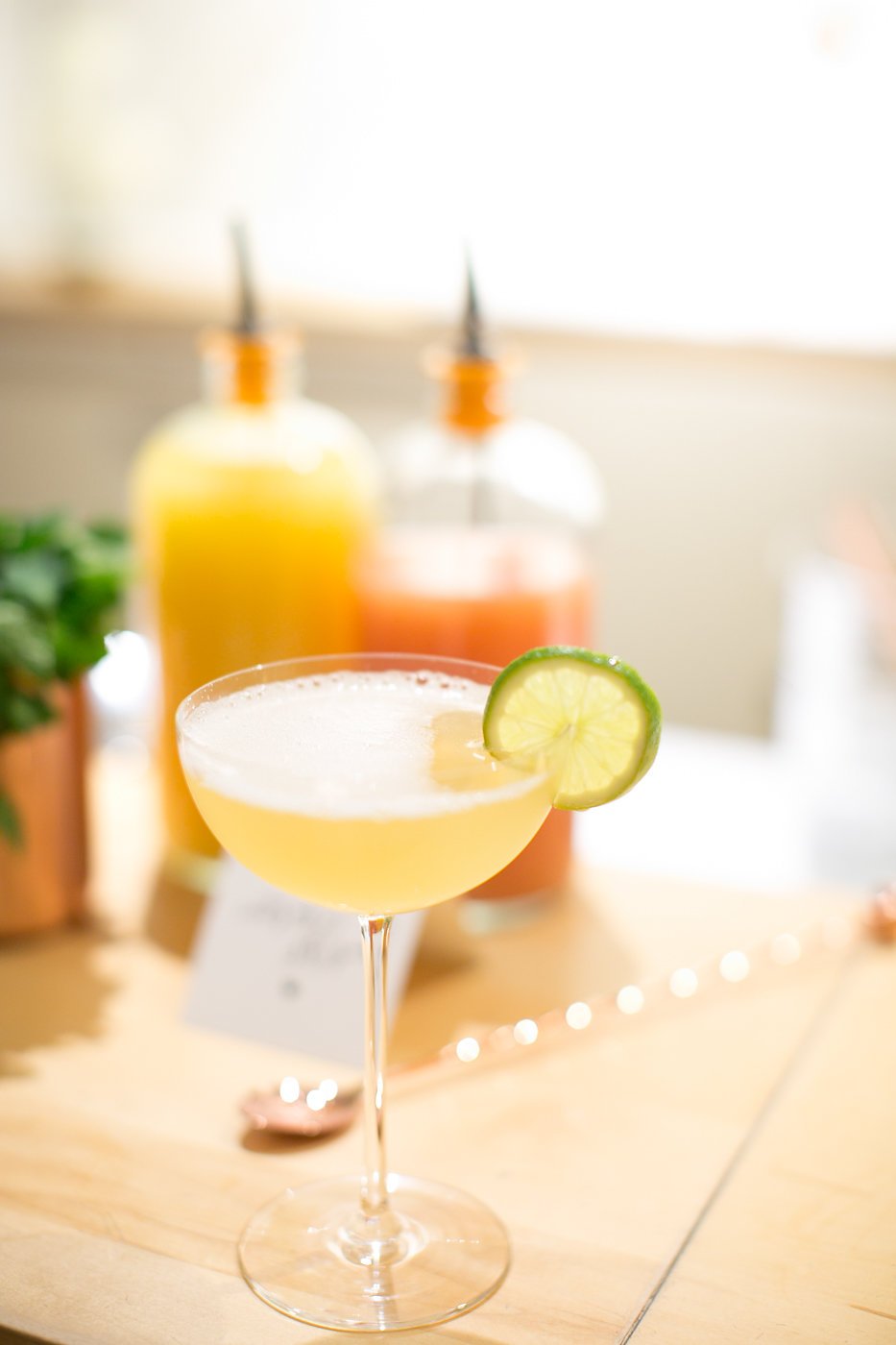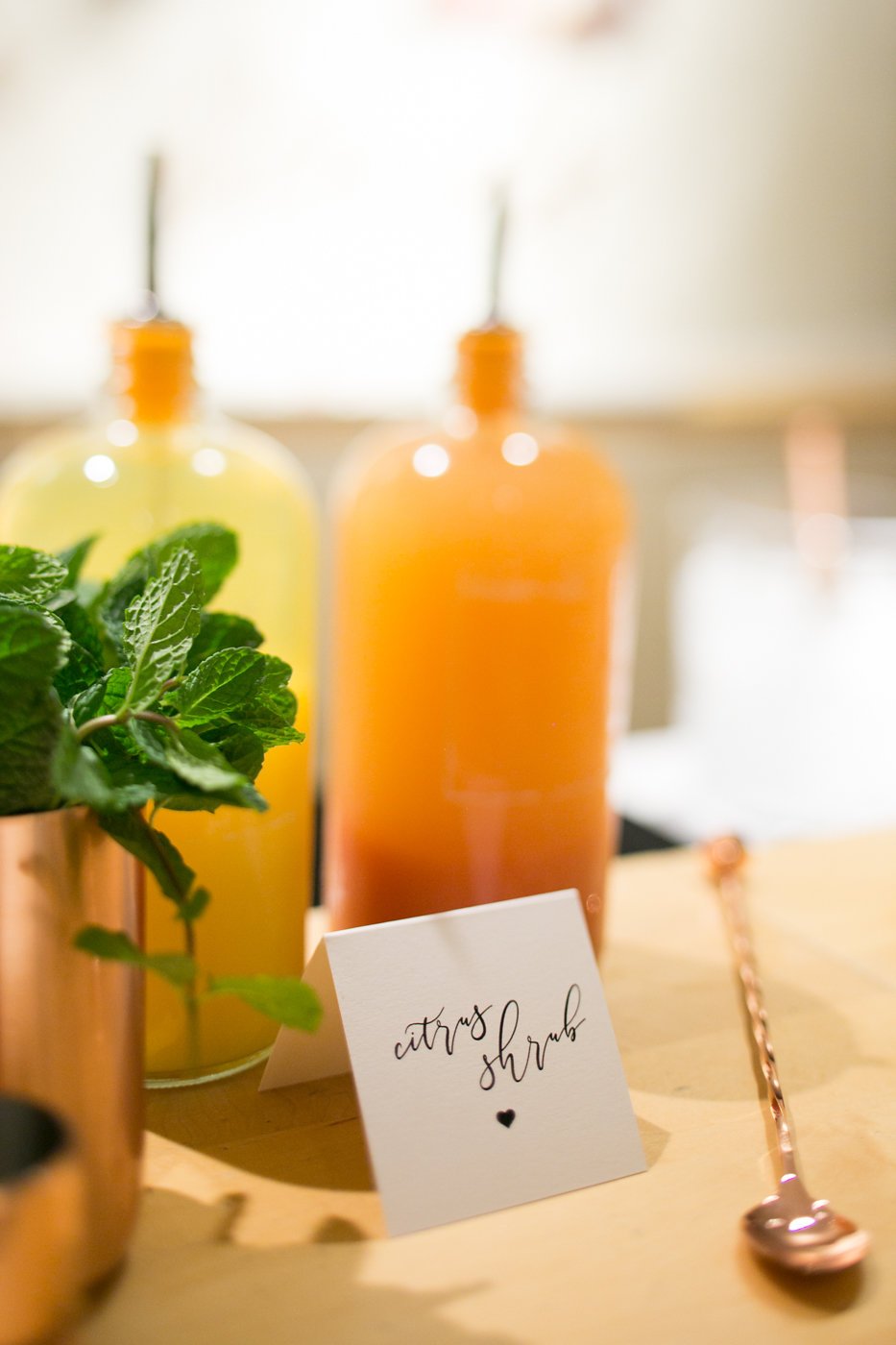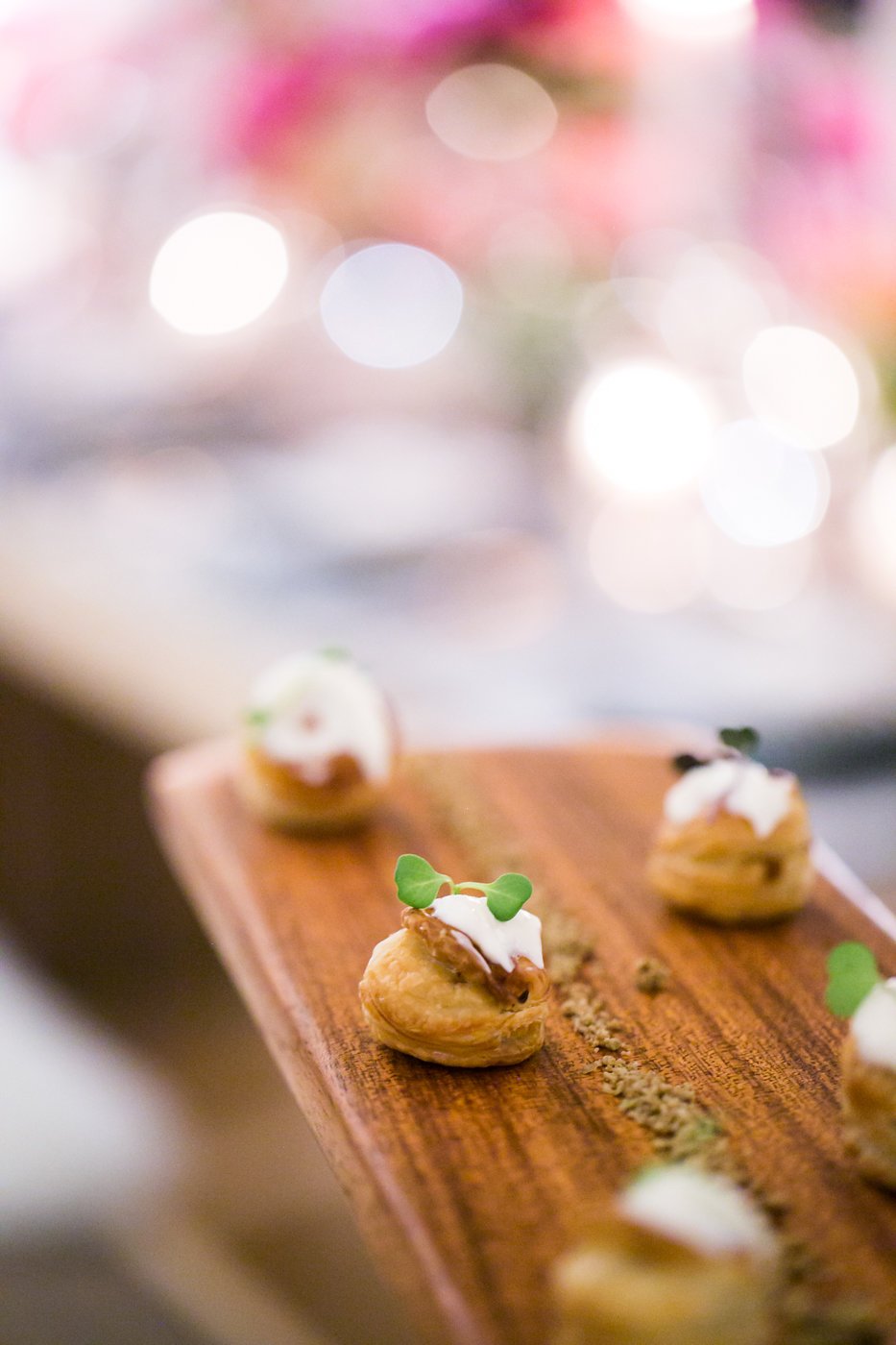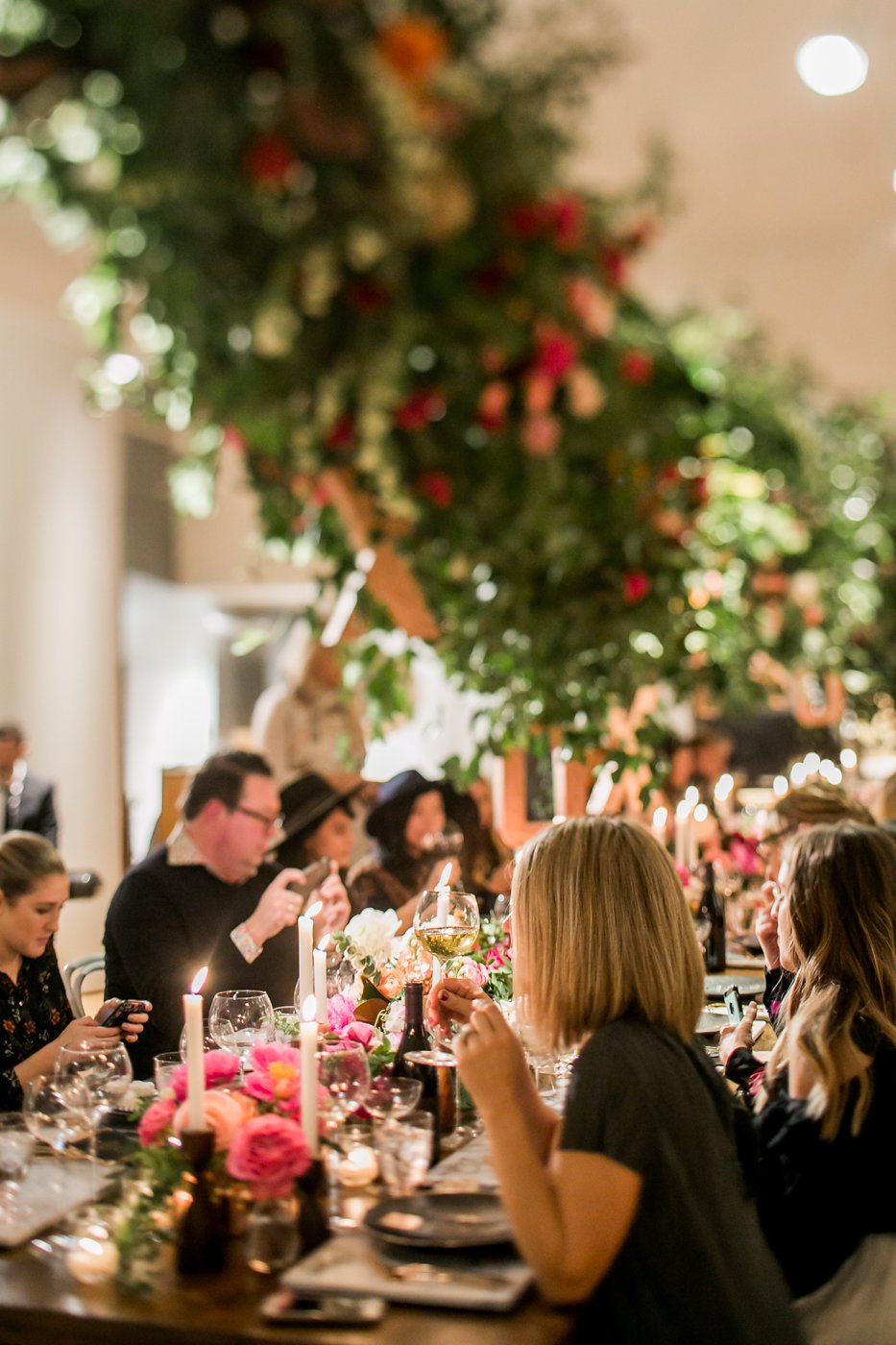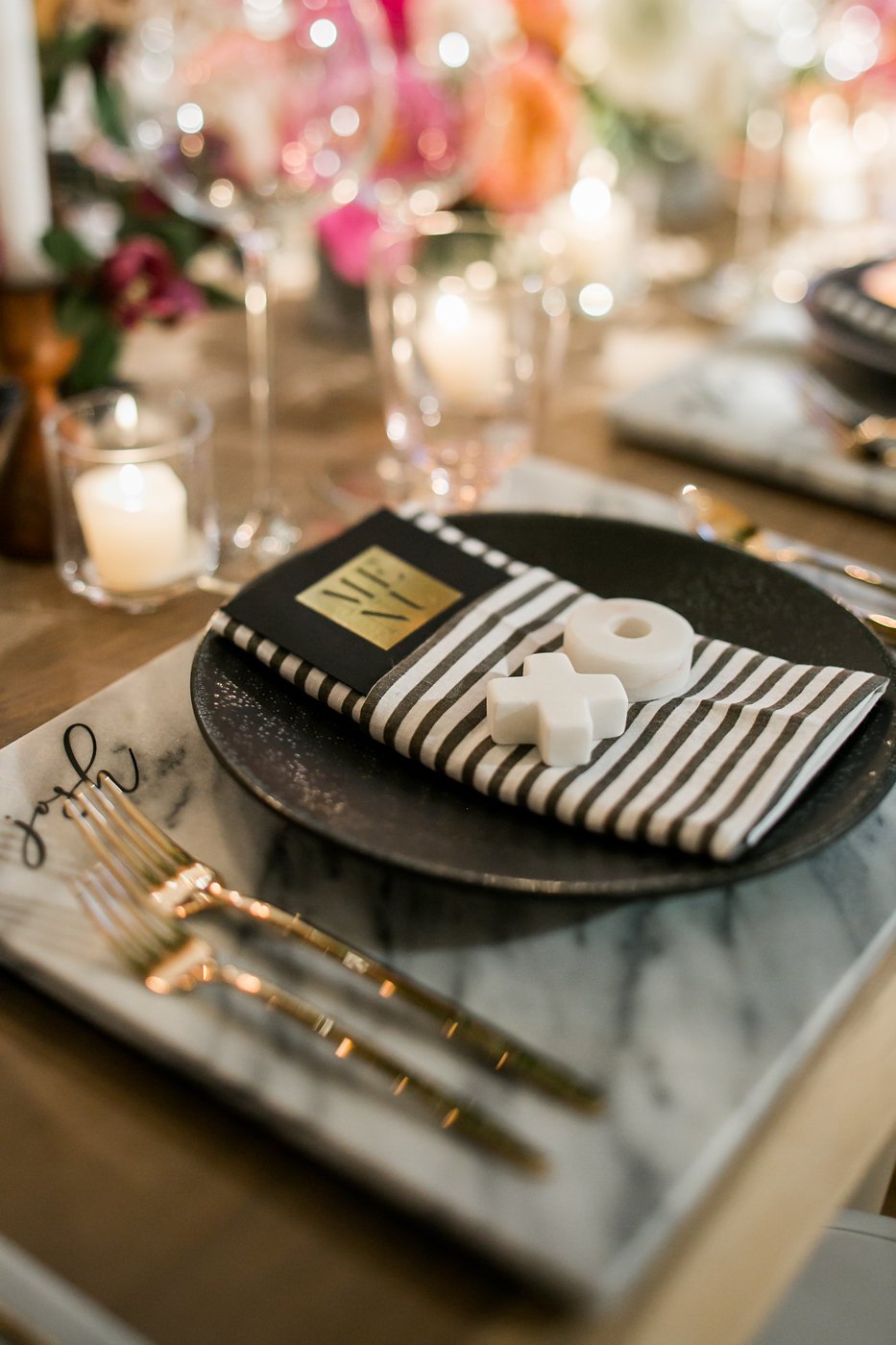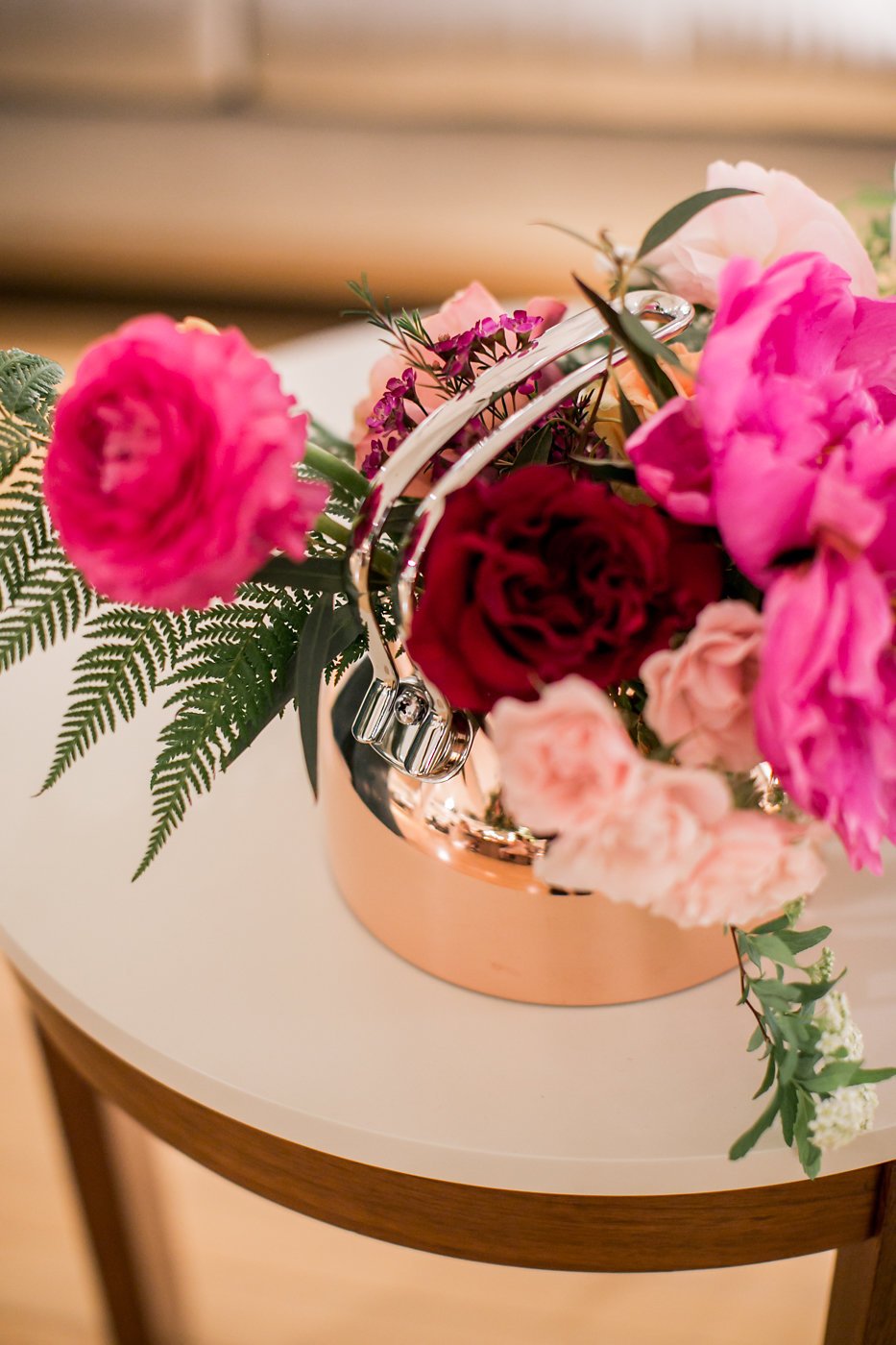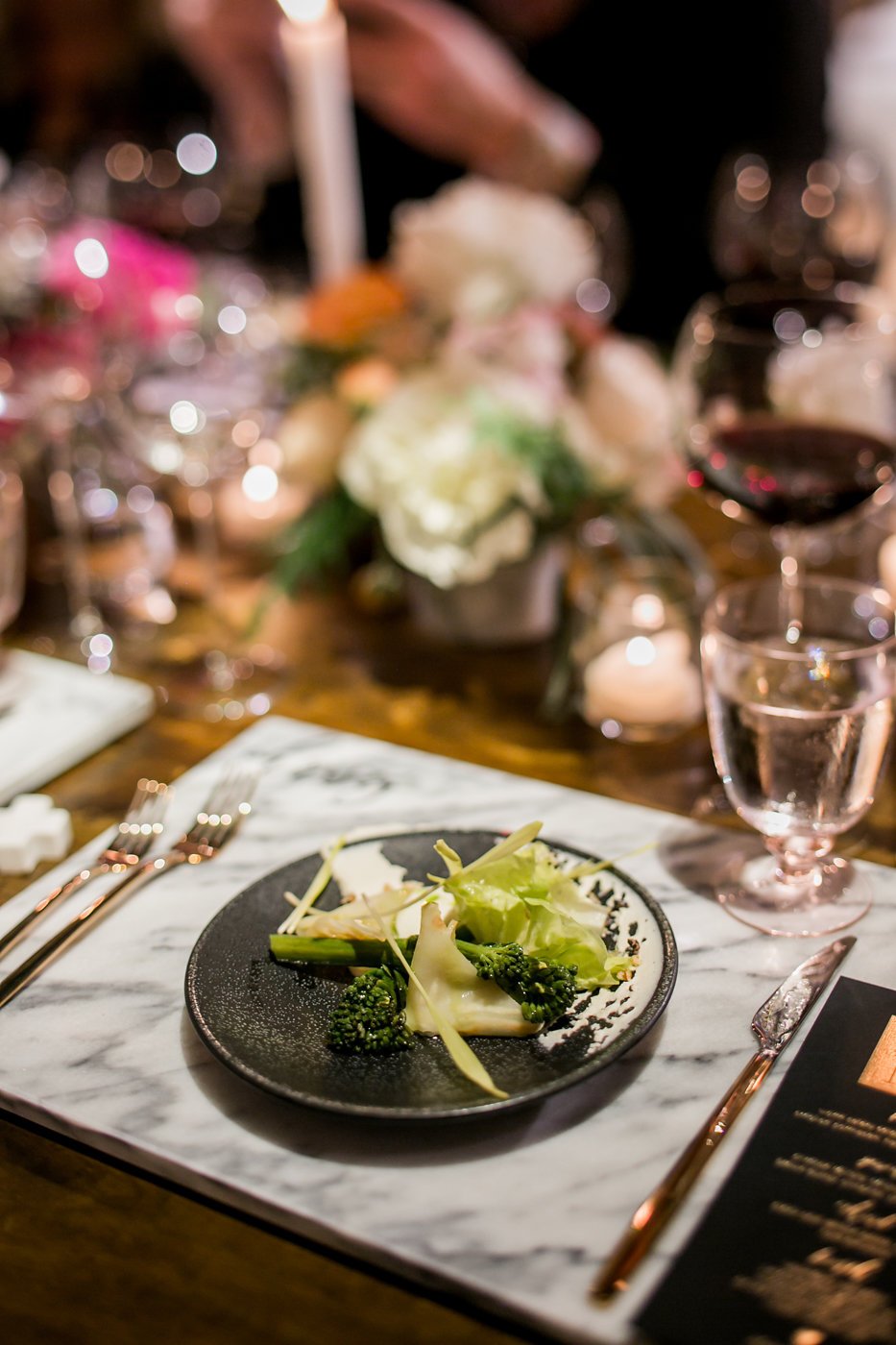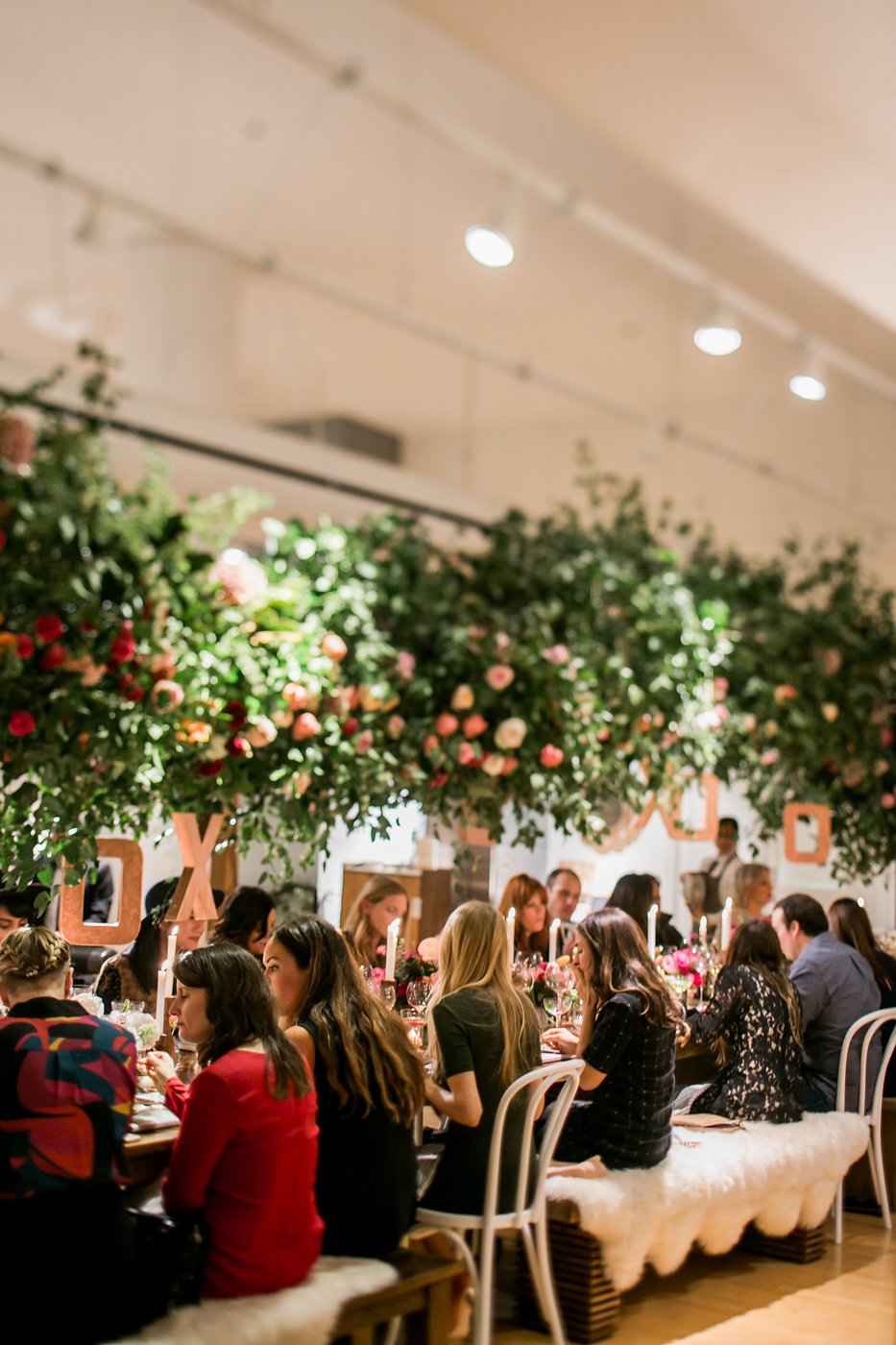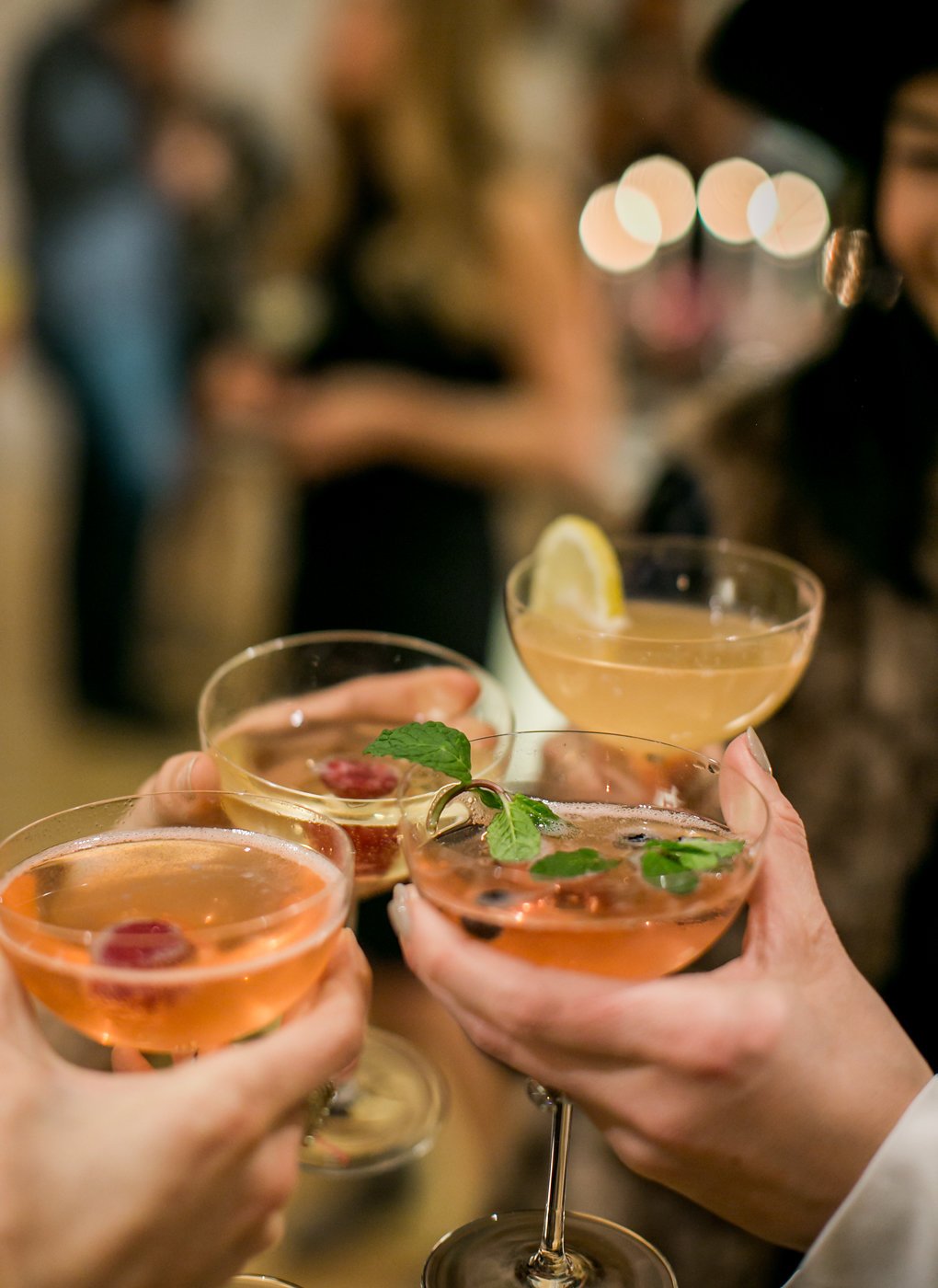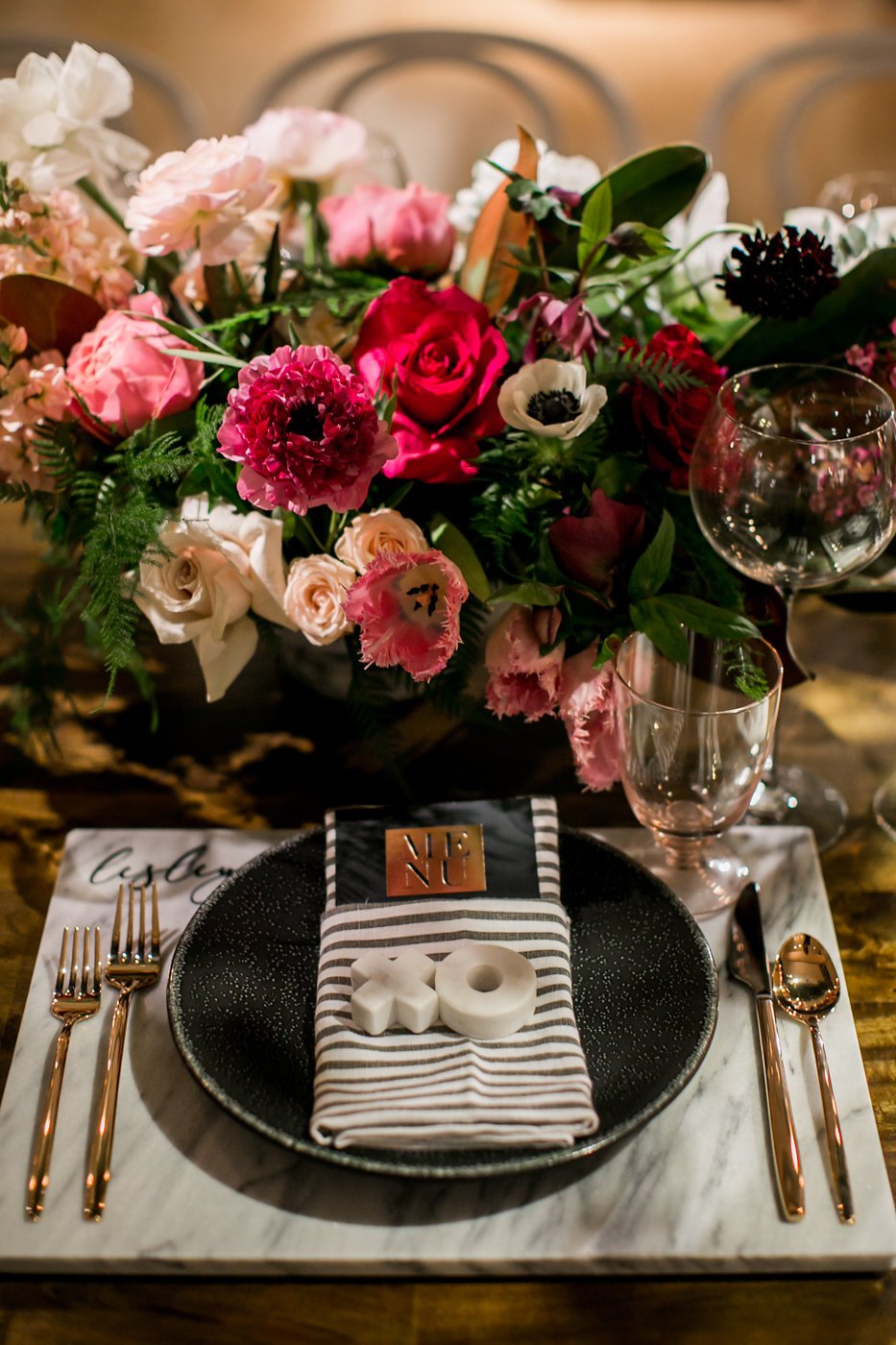 Love us a good place setting, always. Harper flatware, Jars Tourron plates, marble charger, blush glasses. Perfection.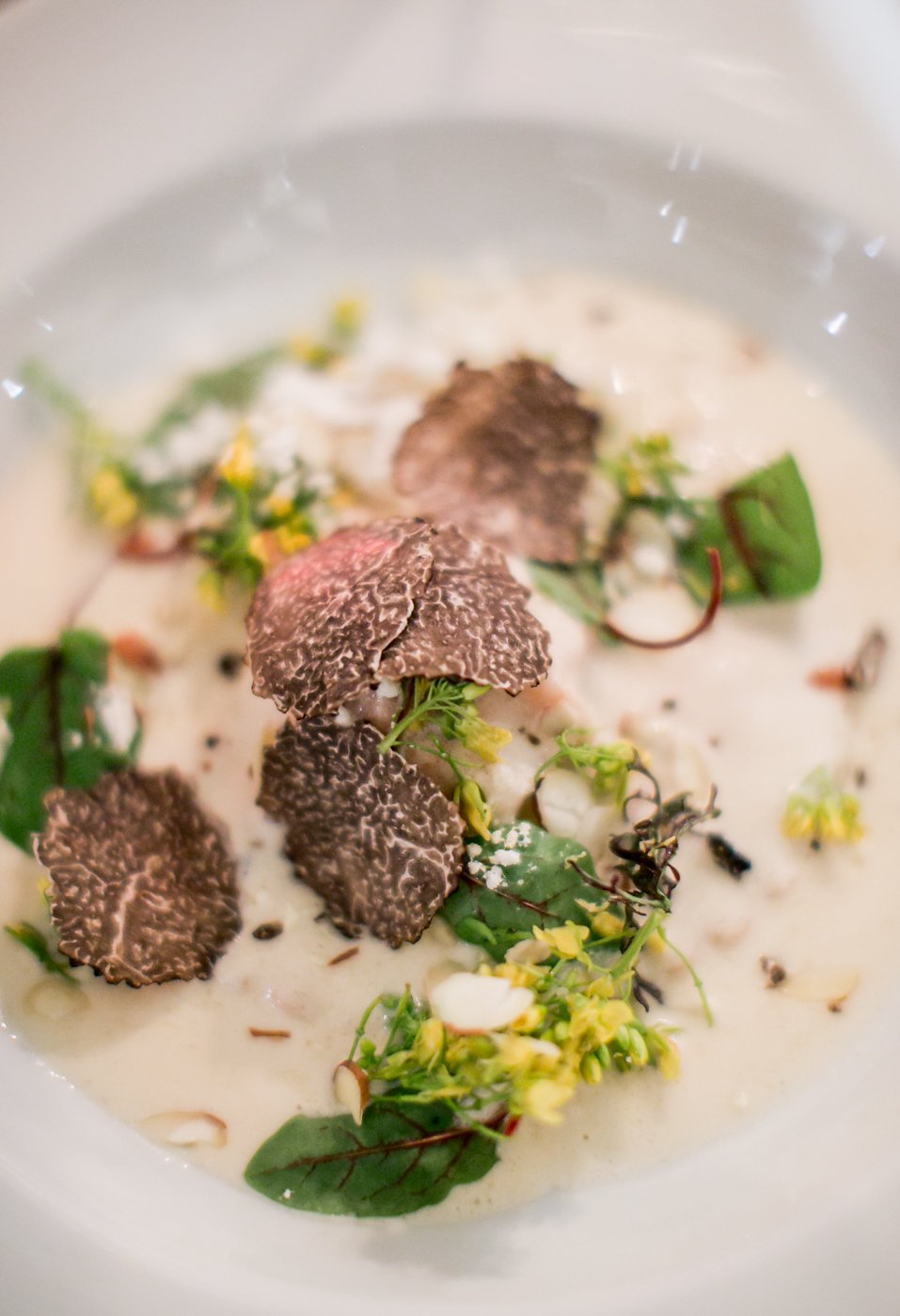 It's not every Sunday eve that your meal is covered in freshly shaved truffles. Room Forty reeeealllly pulled out all the stops for us!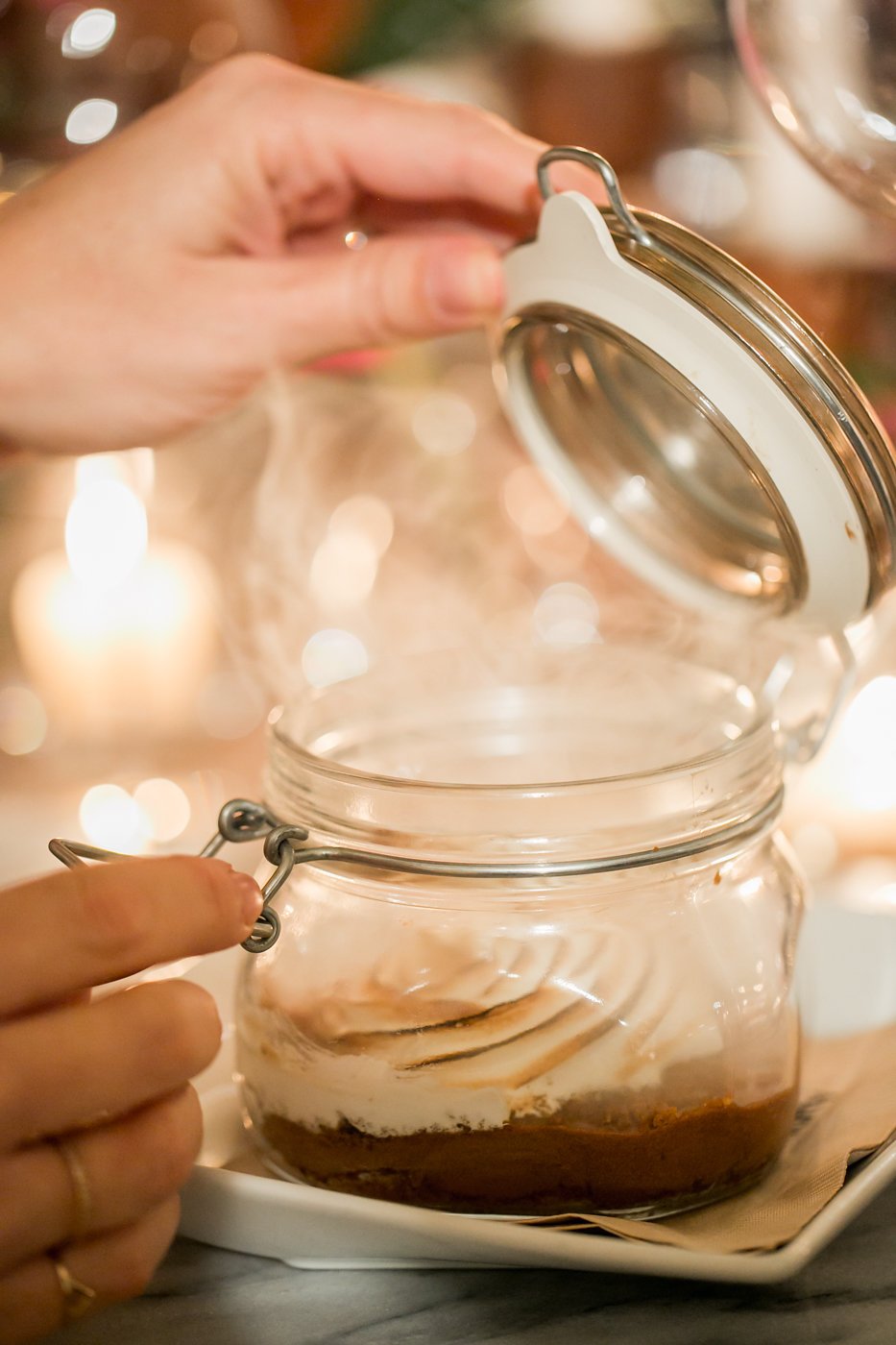 Smoking s'mores! They *actually* tasted like a campfire. So delicious!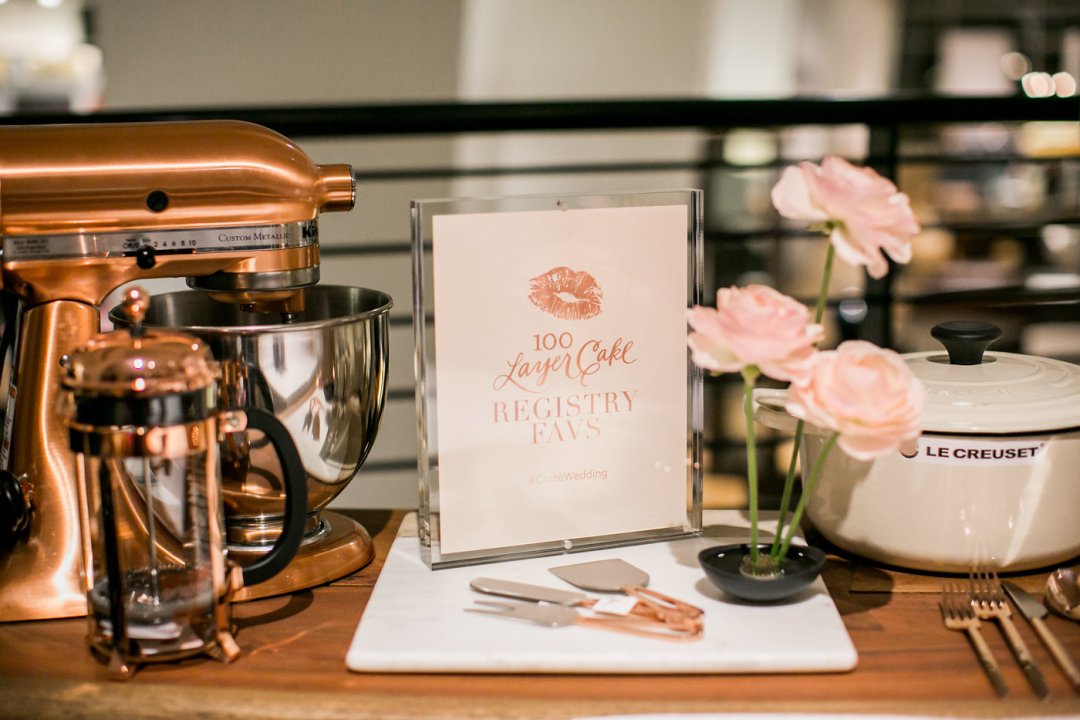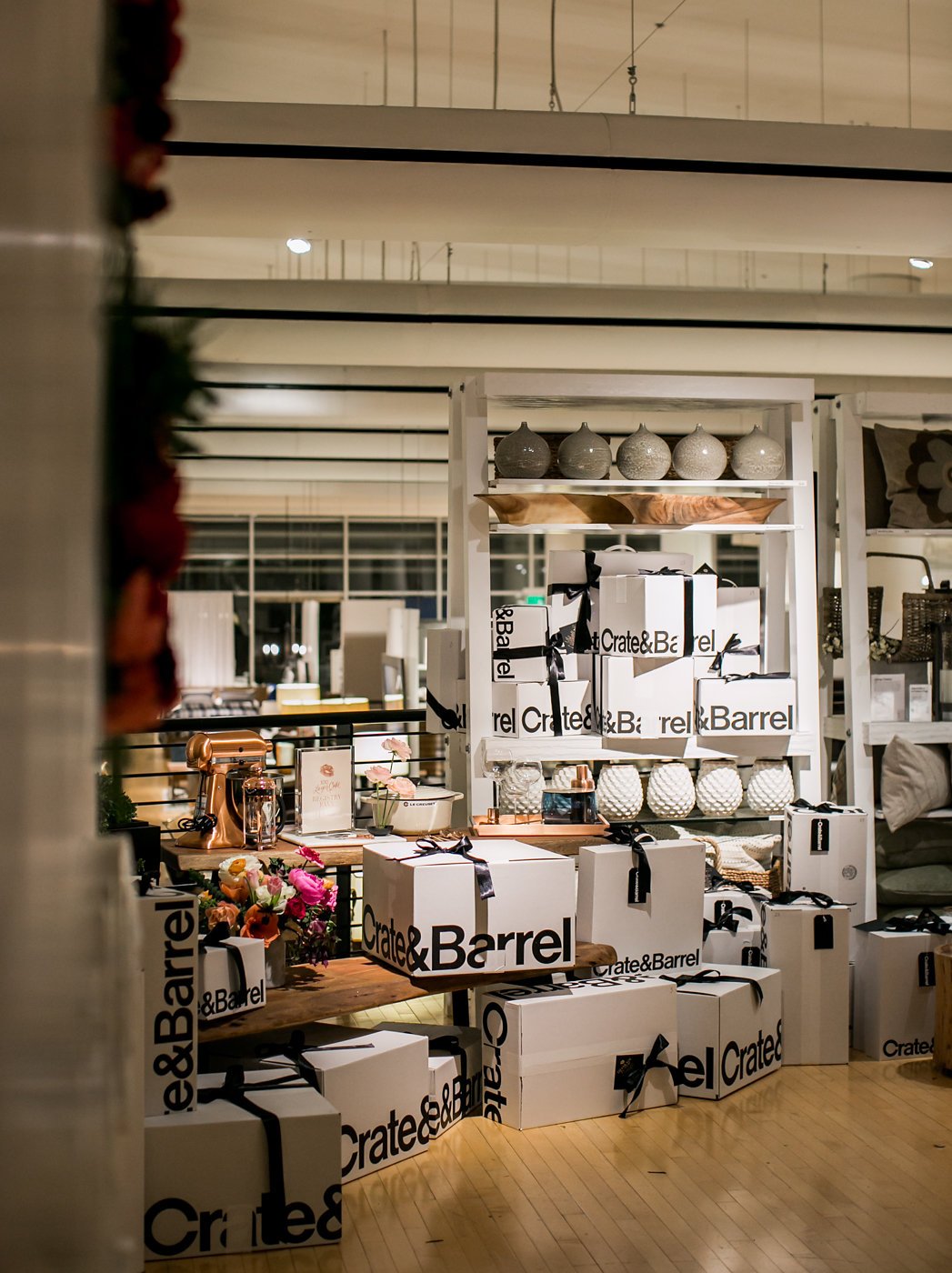 Of course we shared some of our favorite Gift Registry and entertaining picks, along with a big ol' stack of Crate and Barrel boxes - each with a mystery gift inside! All we're saying is that someone took home a Vitamix.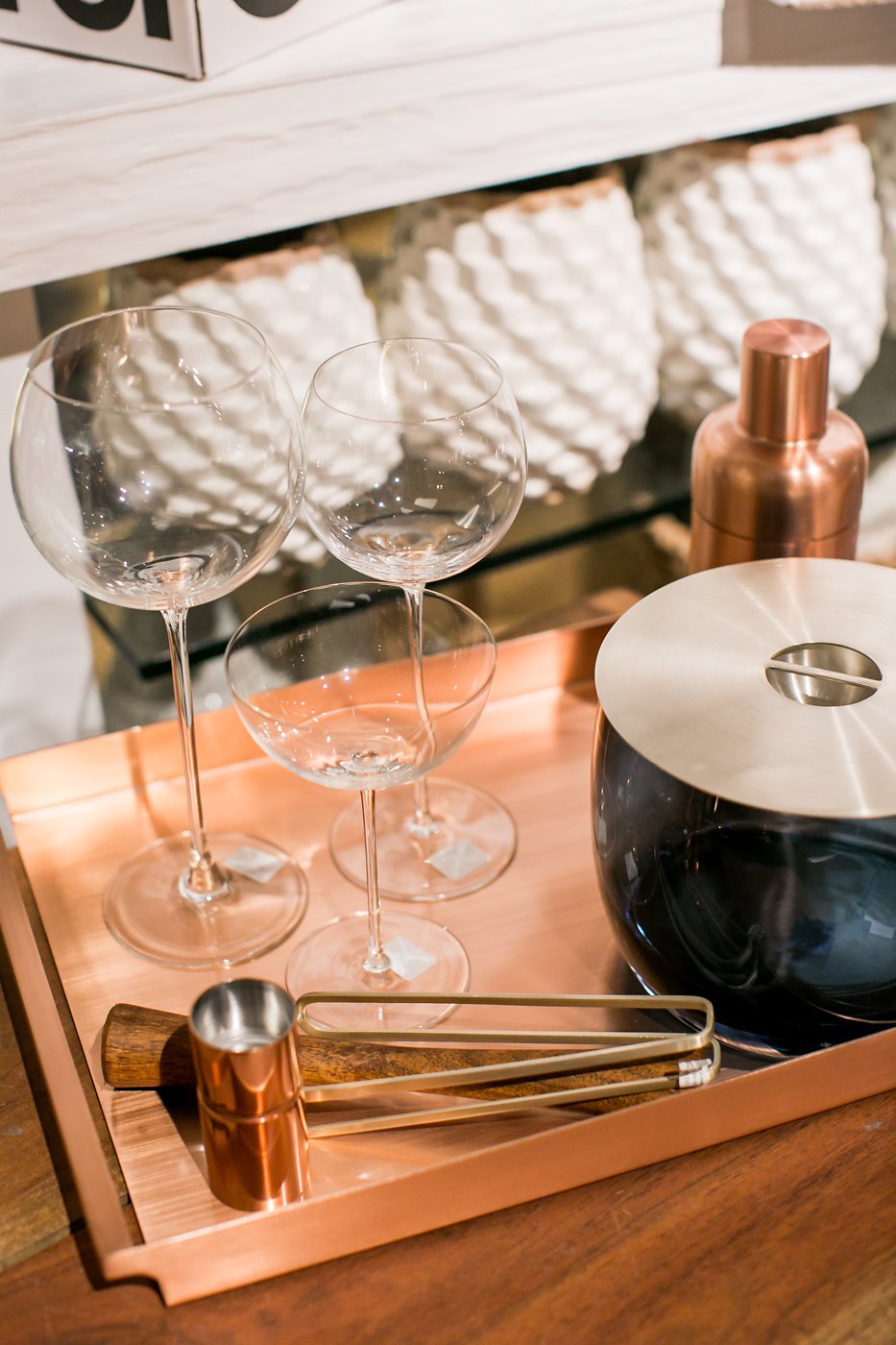 Lovely Camille and the Orb cocktail collection. We adore you, always.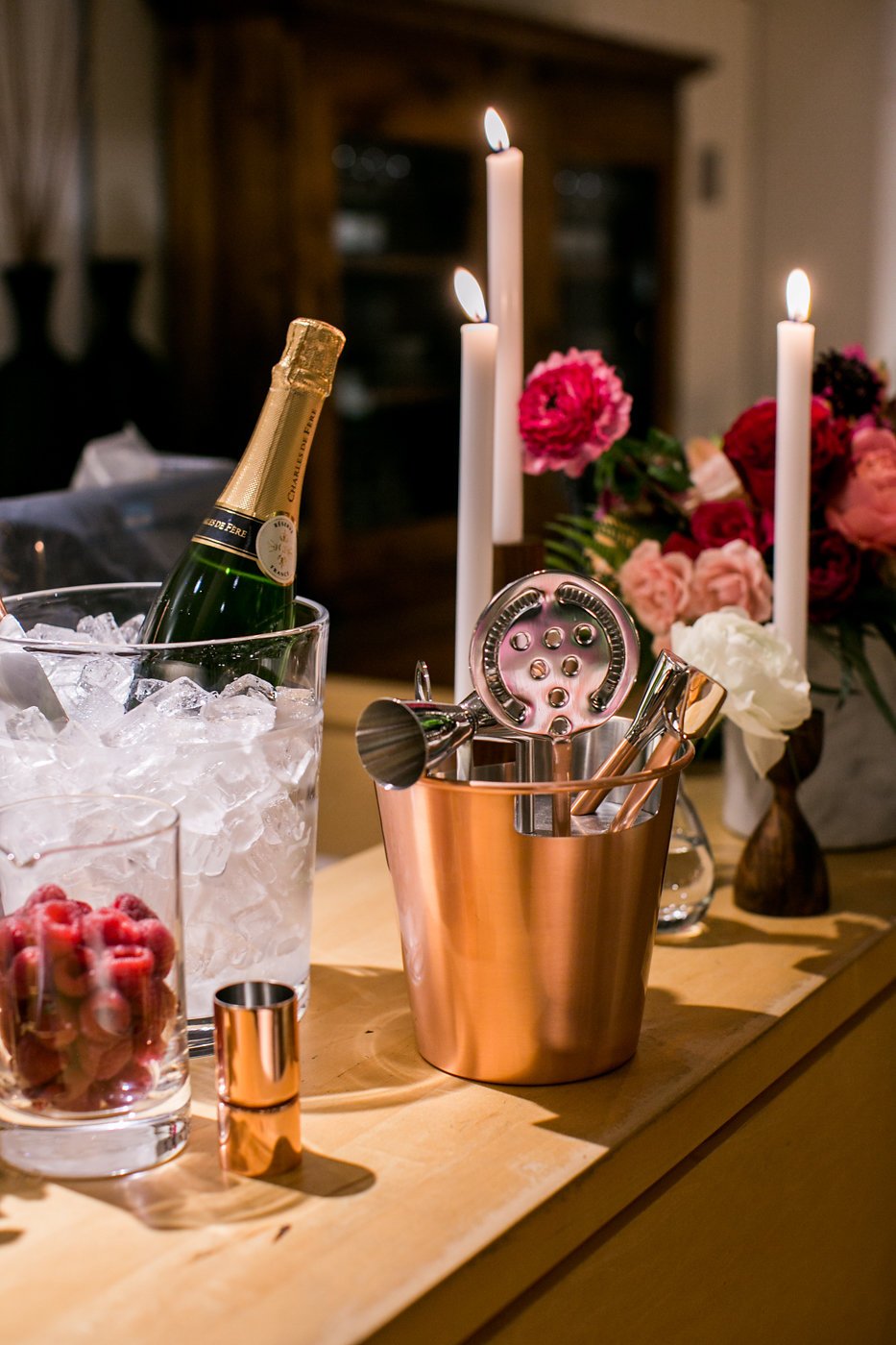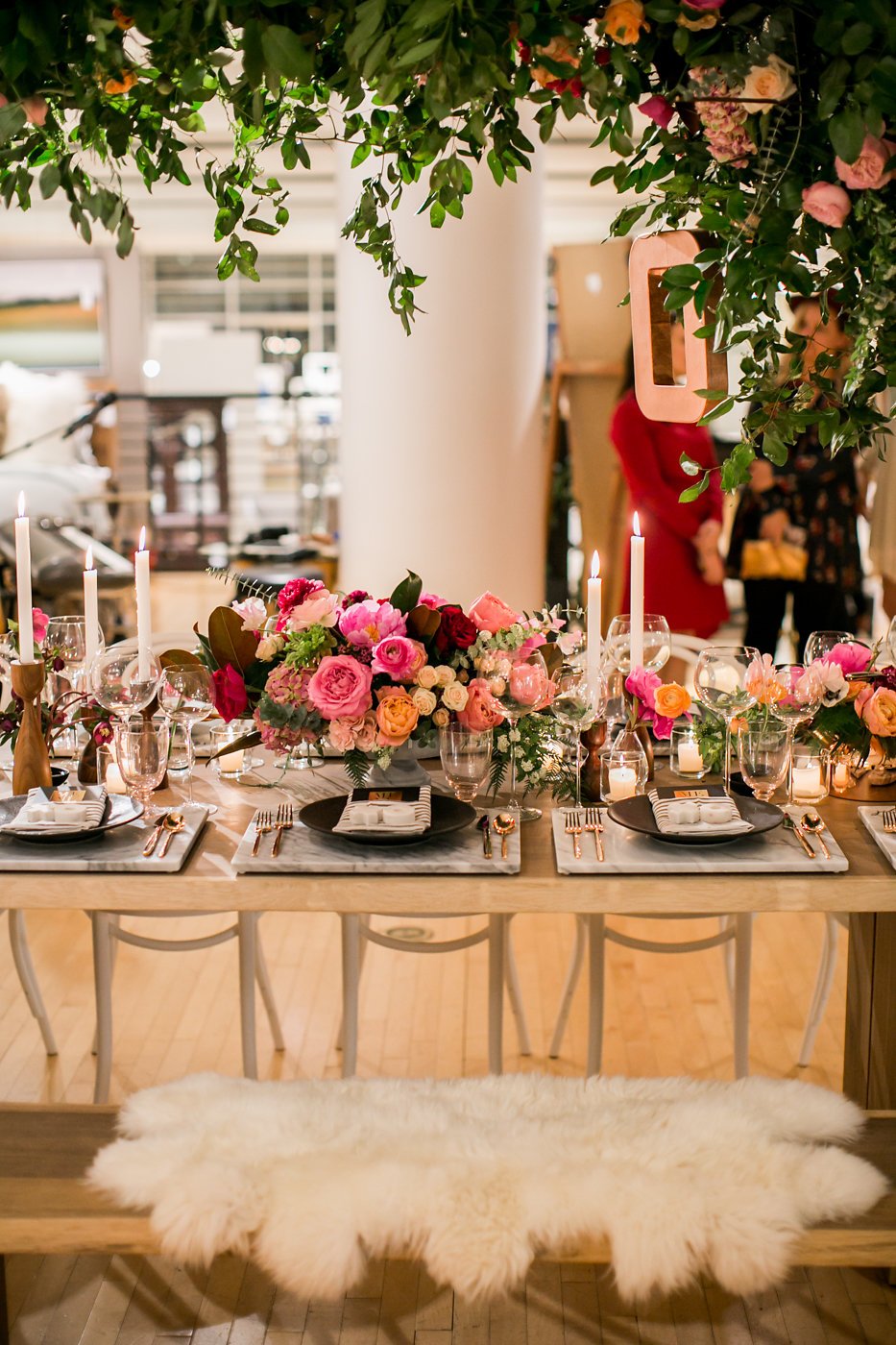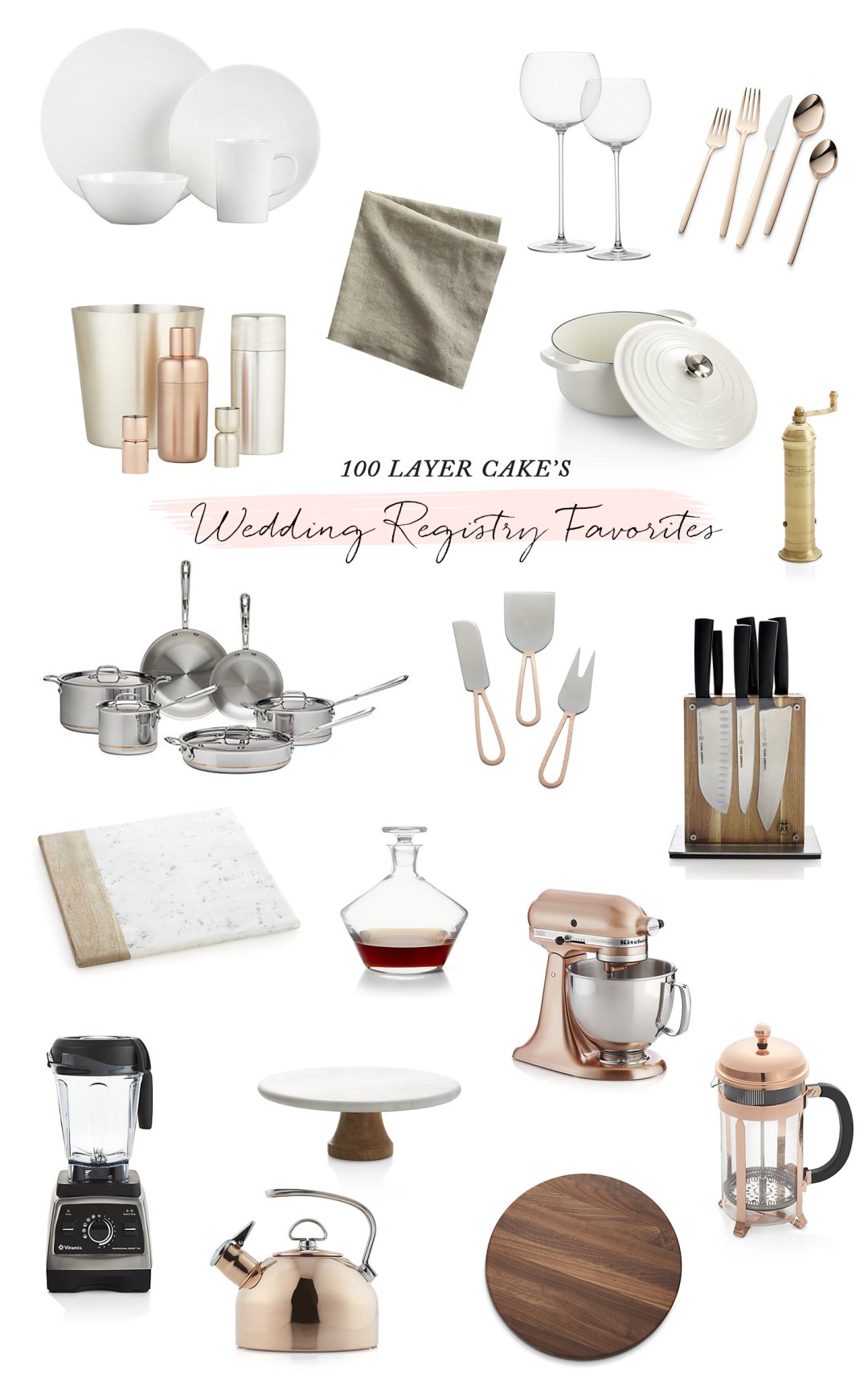 You know you want to see more photos from this beautiful event! Those, plus our picks for a romantic Valentine's Day dinner party at home are over on 100 Layer Cake today too.
Concept & Art Direction: 100 Layer Cake / Host: Crate and Barrel / Planning: LB Event Planning & Design/ Design: Jesi Haack Design / Flowers: Stella Bloom Designs / Paper Goods: Prim and Pixie / Photography: Scott Clark Photo / Catering: Room Forty / Cocktails: Pharmacie / Wine: Landmark Wines / Music: Elan Artists