#CrateWedding 101: Start Here
Ready to start planning your wedding? Crate and Barrel Wedding Registry Expert Coartney Zimmerman sat down with some of our favorite wedding and event planners to share their wedding planning tips and why Private Registry Events can't be missed.
crateandbarrel.com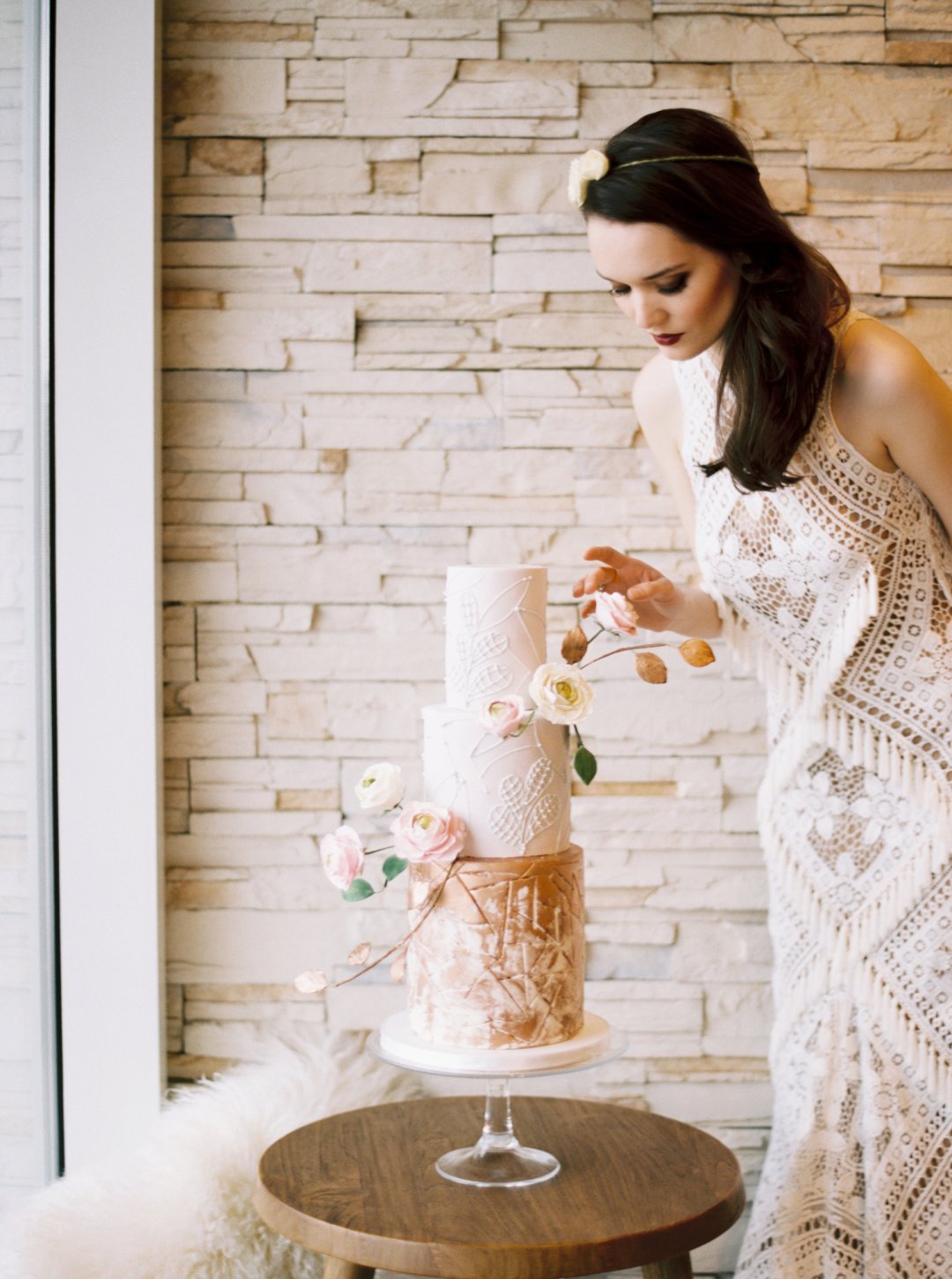 Seattle Event
We recently partnered with five local planners in Boston, Chicago, Houston, San Diego and Seattle to put on a deluxe version of our Private Registry Event. Check out the events and read wedding planning tips from the local planners below.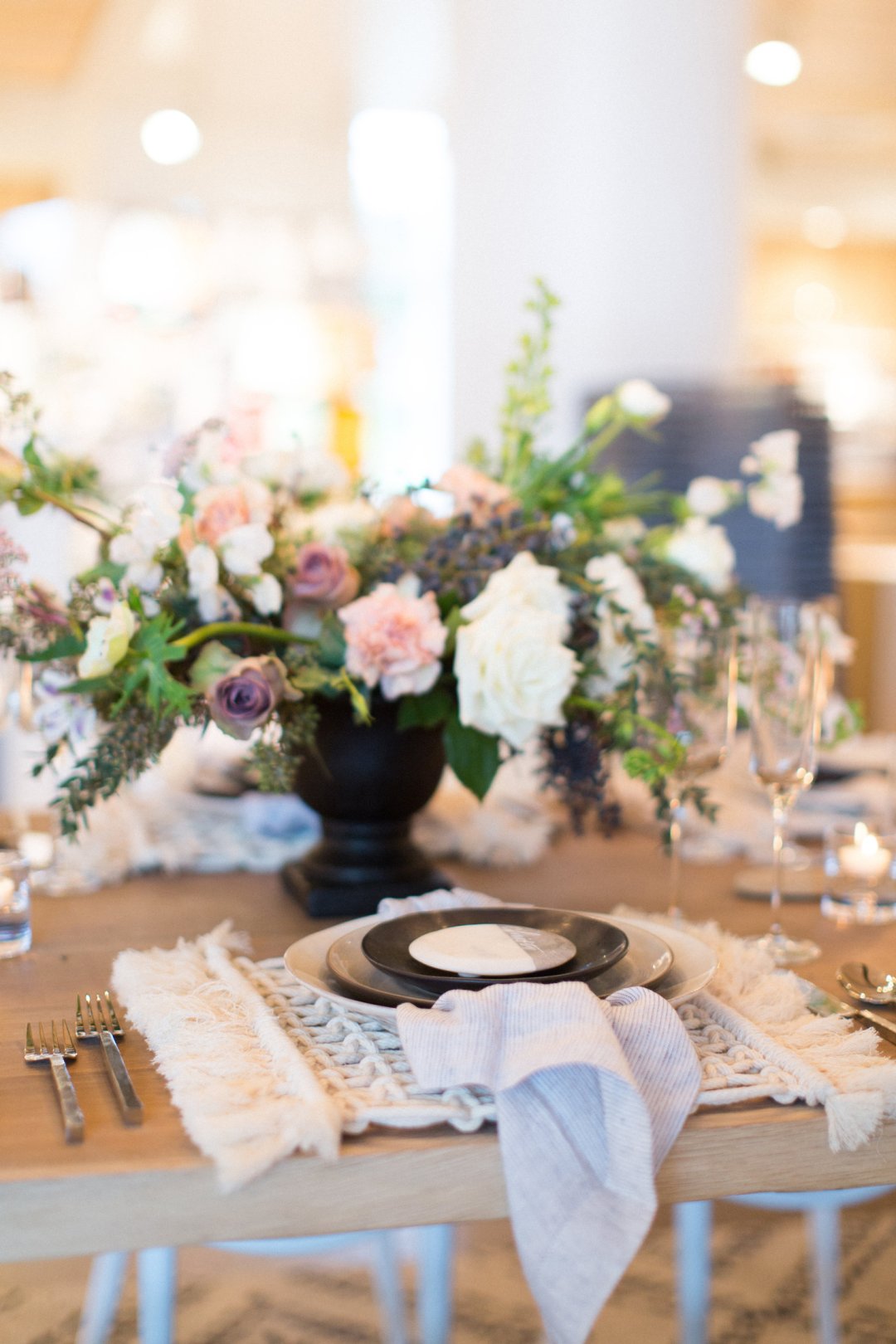 San Diego Event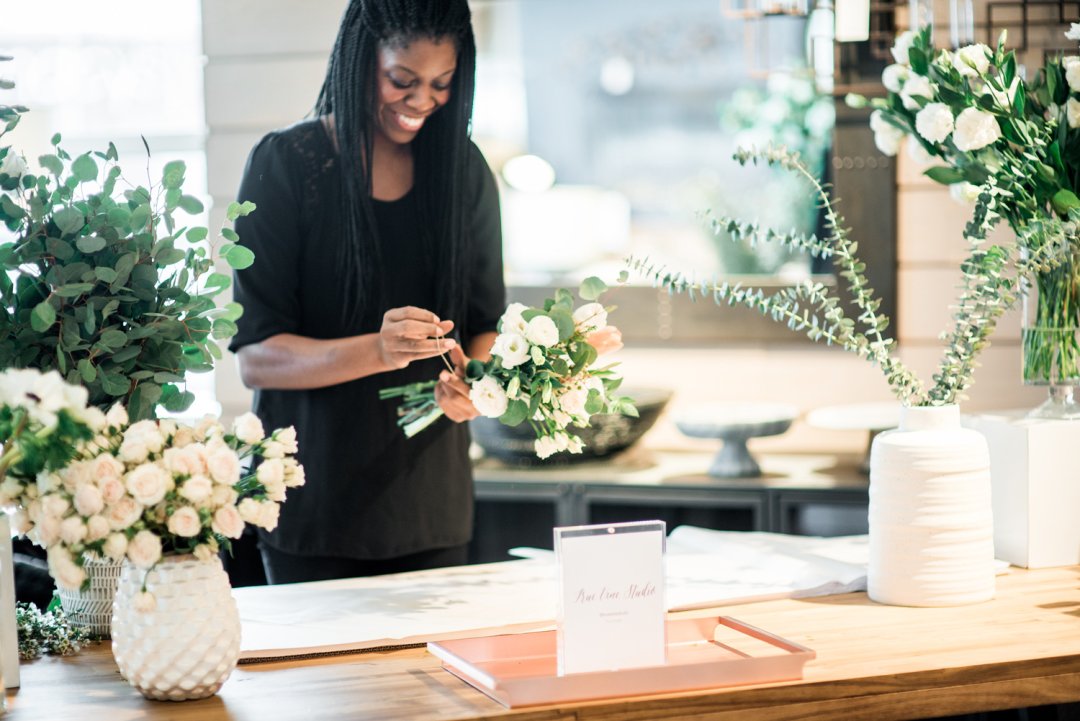 Boston Event
Why come to a Crate and Barrel Private Registry Event?
Keri Ketterer of Always Yours Events (Boston): For a couple planning their upcoming wedding, attending a Private Registry Event with Crate and Barrel is a completely enjoyable and stress-free way to create a comprehensive registry filled with gorgeous products from china, silver and glassware to home decor and furniture. Since the Private Registry Event is hosted before the store opens to the public, couples can leisurely browse the store, mix and match options, experience the unparalleled customer service with Crate and Barrel professionals, participate in interactive tutorials with experts and wedding vendors, and even get the chance to win a gift from Crate and Barrel!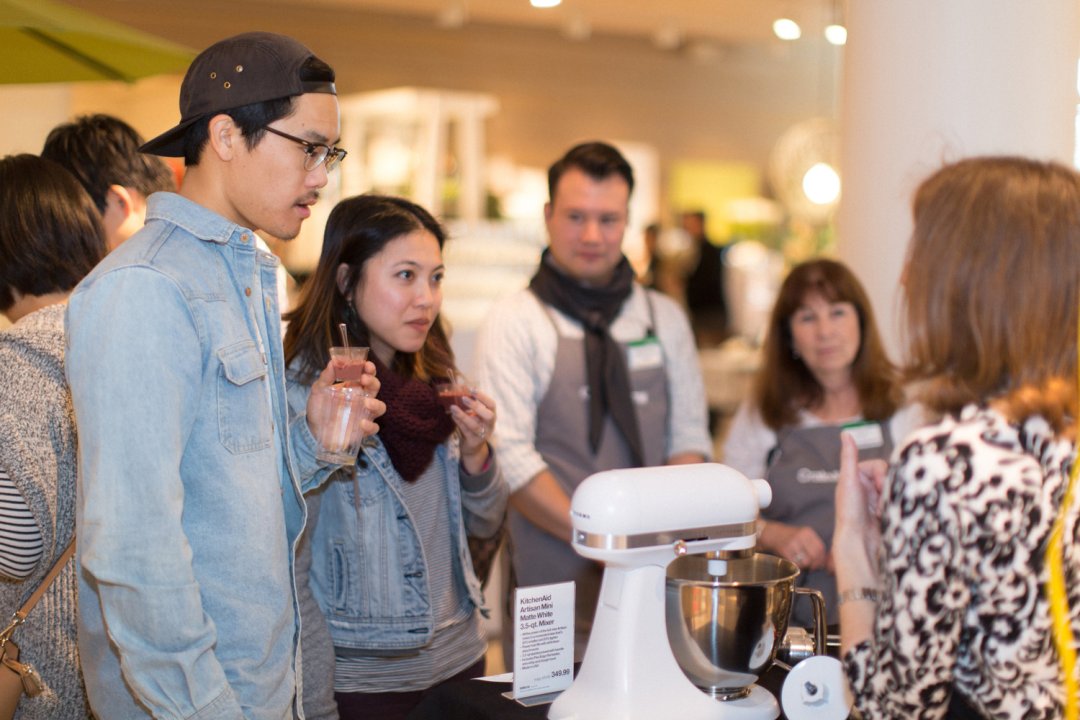 San Diego Event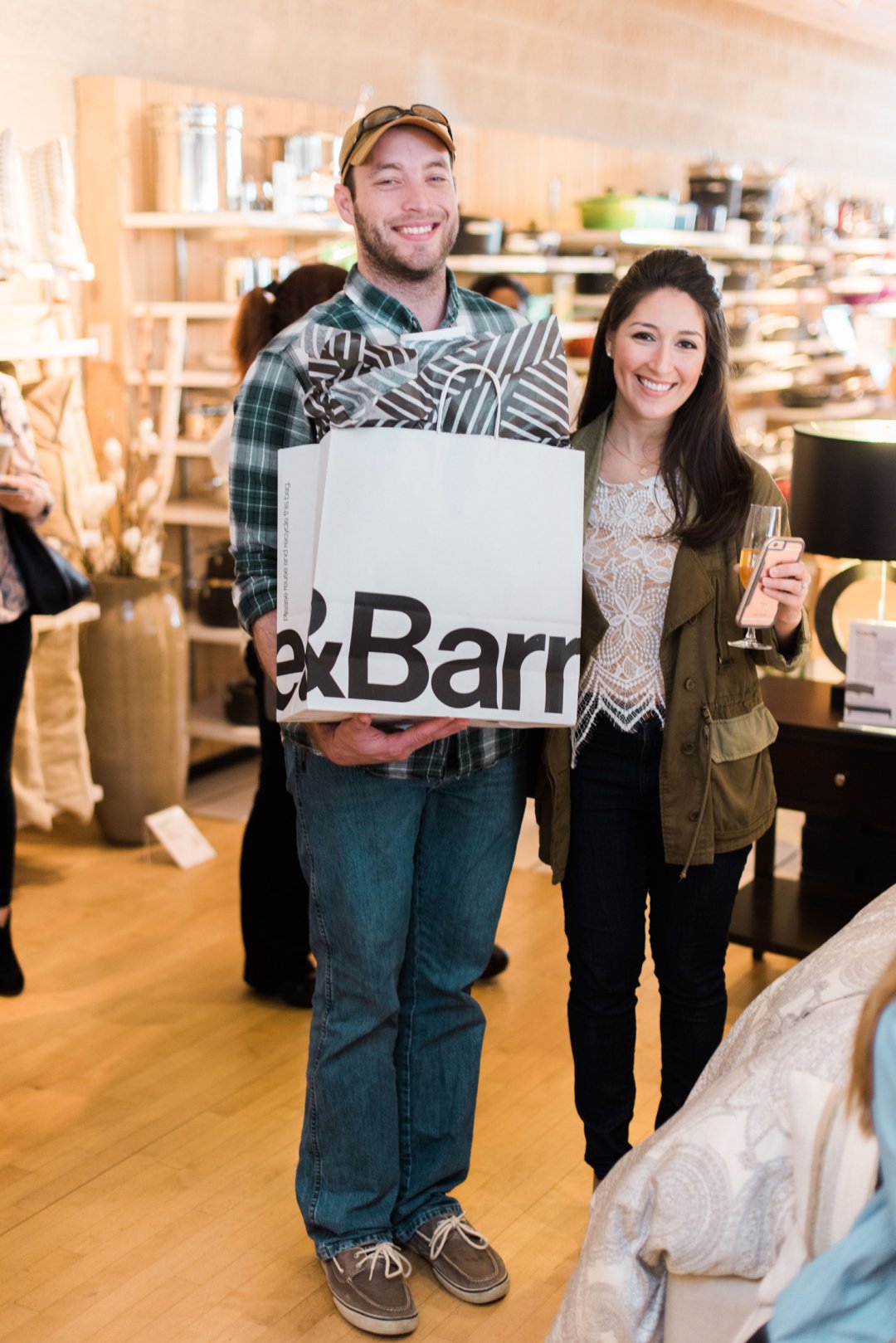 Houston Event
Shannon Gail Wedding and Events (Chicago): You'll have the opportunity to actually sample bites from local caterers and bakers, visualize arrangements from florists, see portfolios from photographers, hear music from some of our favorite local entertainers and meet with planners that can help explain how it all comes together. Our goal is to connect couples with our wedding experts and make sure everything from registry to reception has your stamp on it.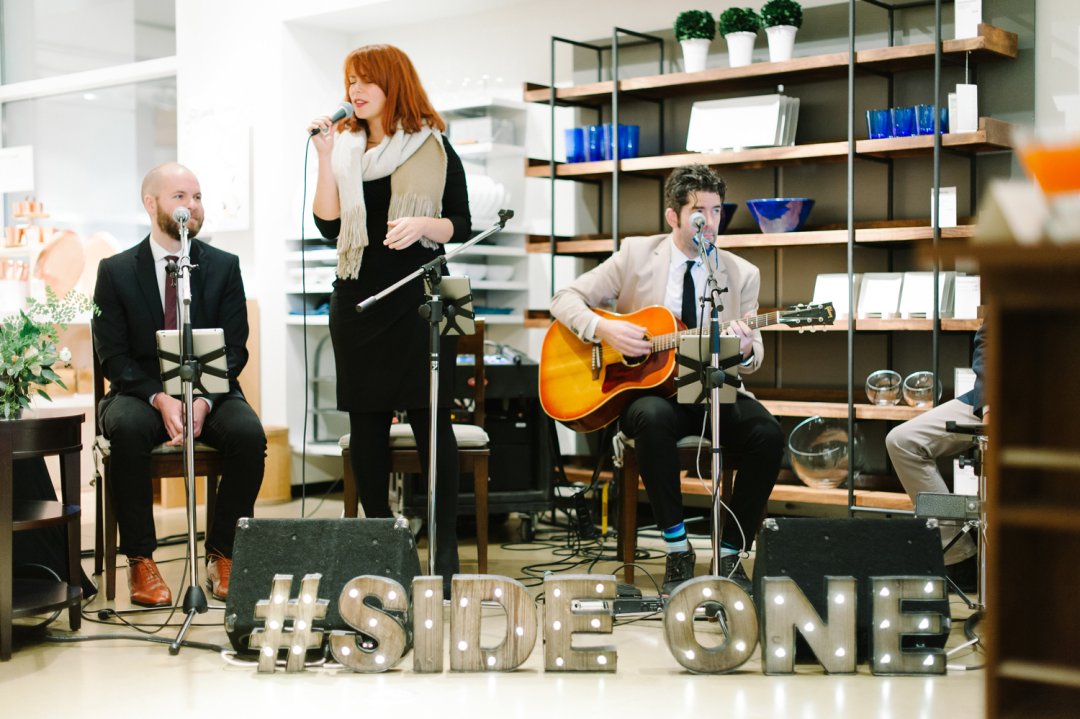 Seattle Event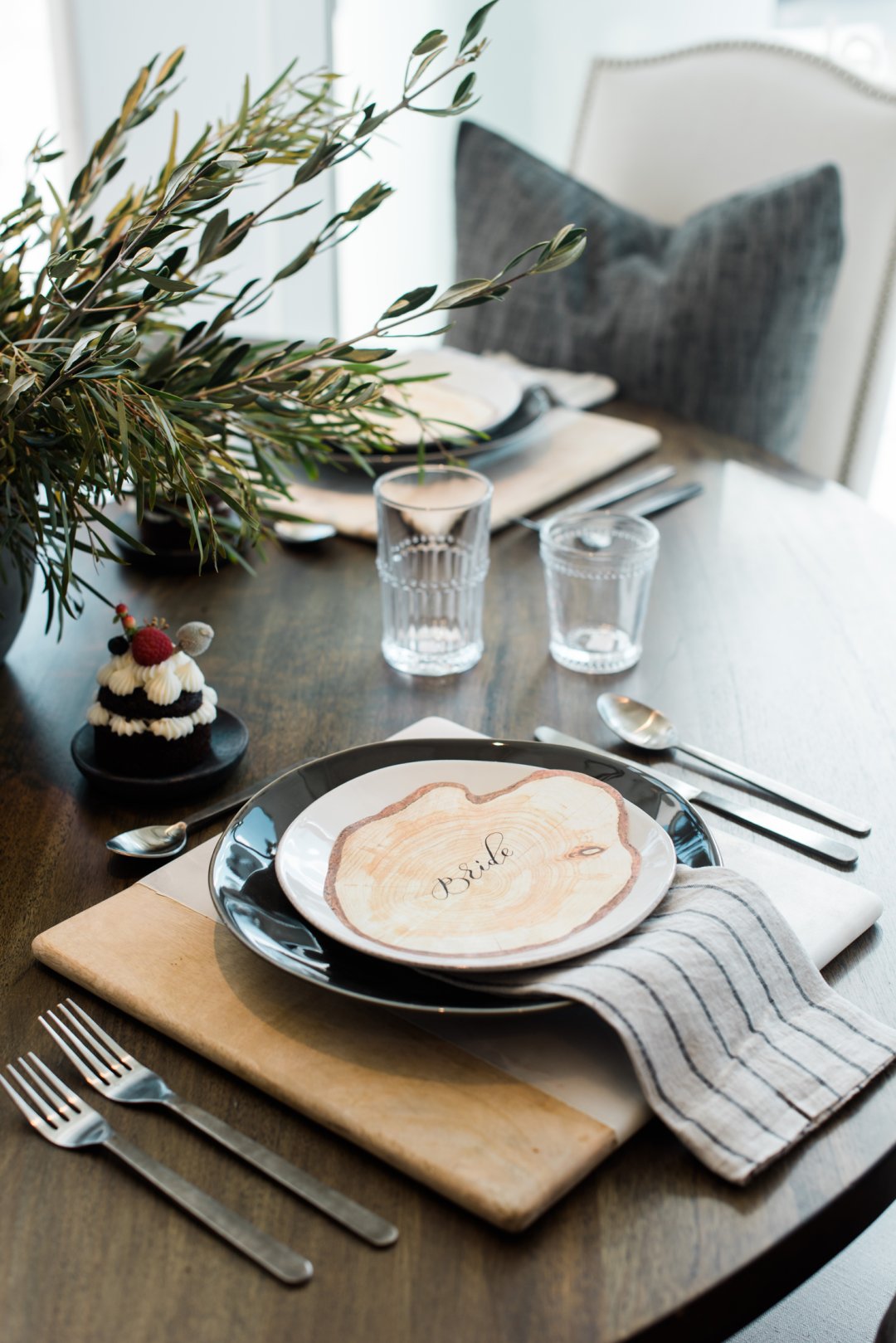 Houston Event
How do you keep wedding planning fun?
Natalie and Maya of Two Be Wed (Houston): Hire a wedding planner! A planner will help the client stay focused, energized, and will handle the mundane and complicated elements of the wedding planning and allow the clients to relish in all the fun stuff! Also, always keep in mind you are not just planning your wedding, but preparing for marriage. A wedding is over in a day, but a marriage should and can last a lifetime with time, energy, passion, and preparation, so enjoy yourself! Go on dates. Don't let wedding planning consume your conversations.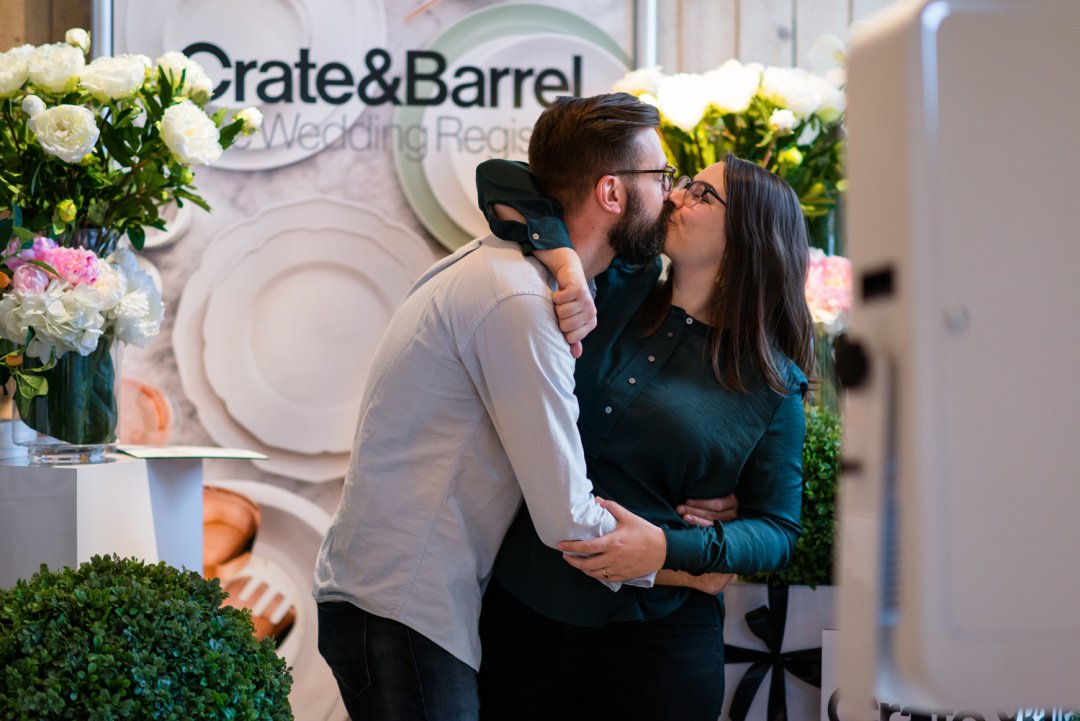 Chicago Event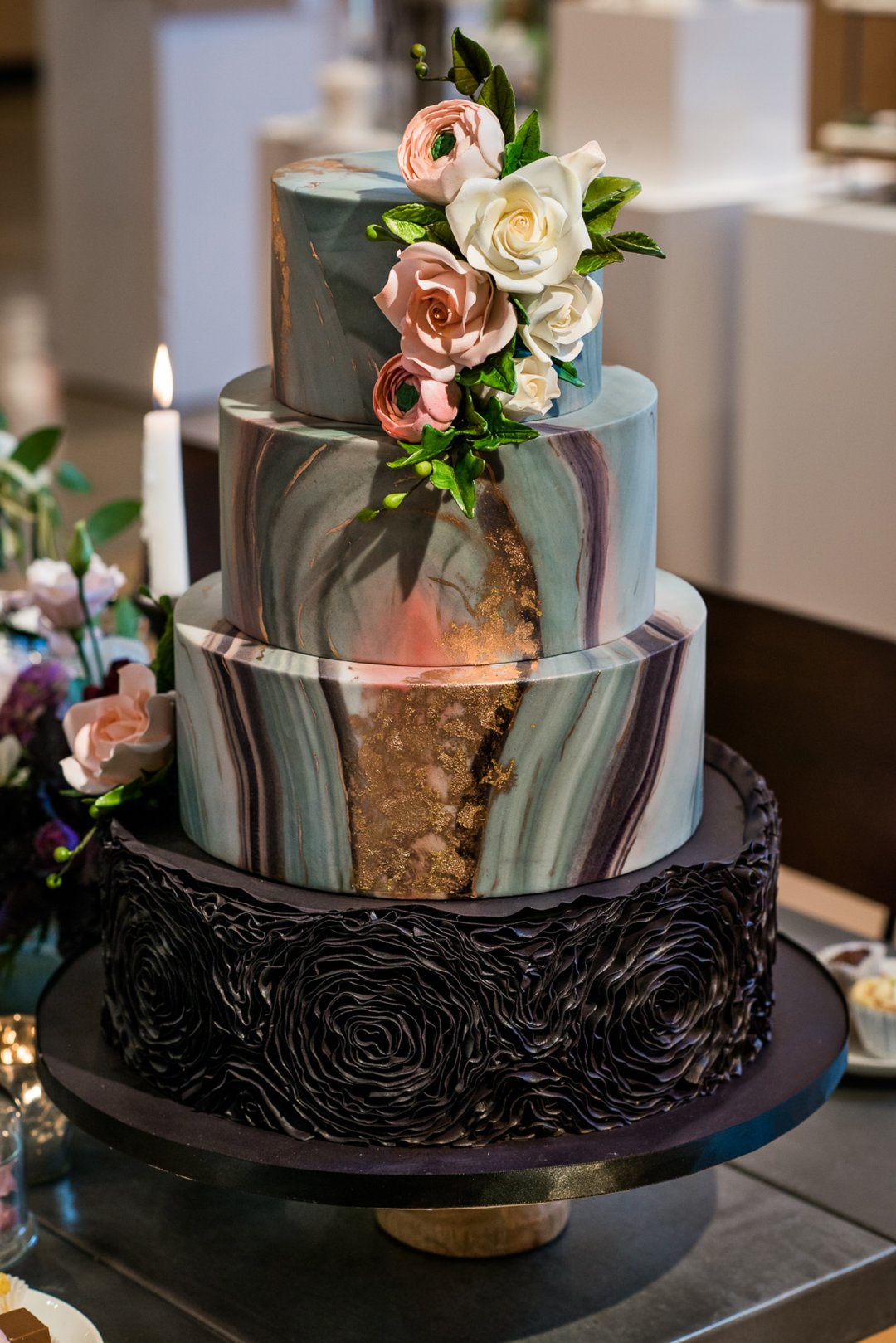 Chicago Event
Simply by Tamara Nicole (Seattle): I highly recommend focusing on one task at a time, to avoid getting overwhelmed.  Also, hiring an amazing team of wedding professionals for your wedding takes a huge weight off of your shoulders because you can just trust them and let them work their magic. Also have some fun planning nights! Turn your wine selecting into a wine tasting night with your friends. People LOVE to help and be a part of things, so why not include others for some parts of planning and make it fun?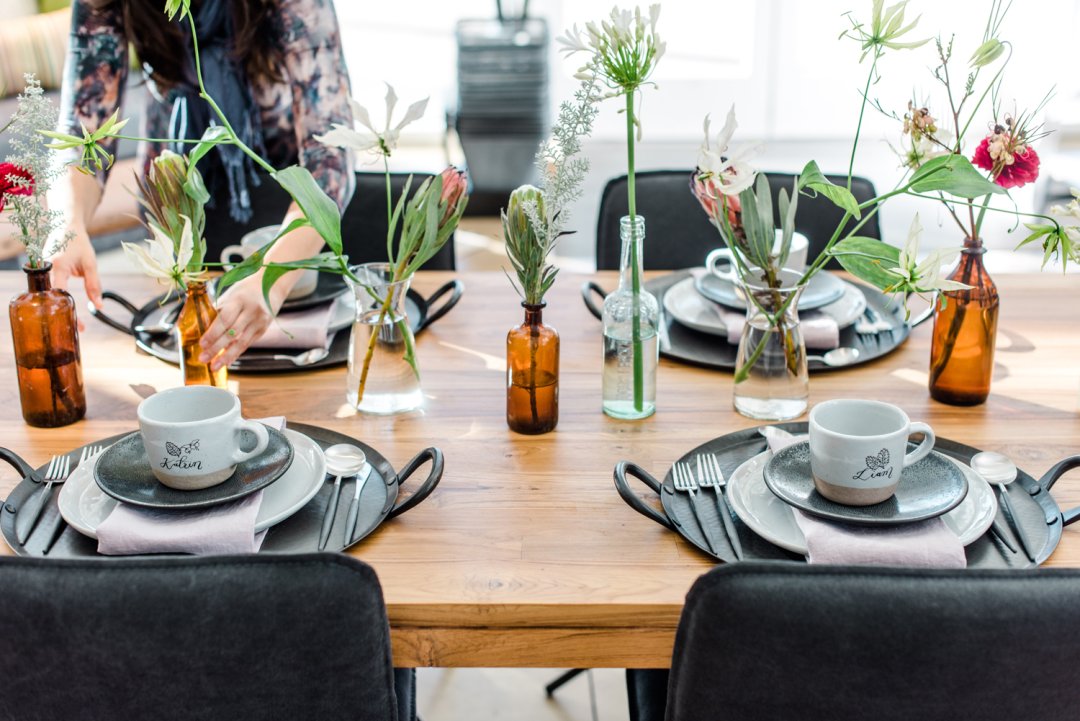 Houston Event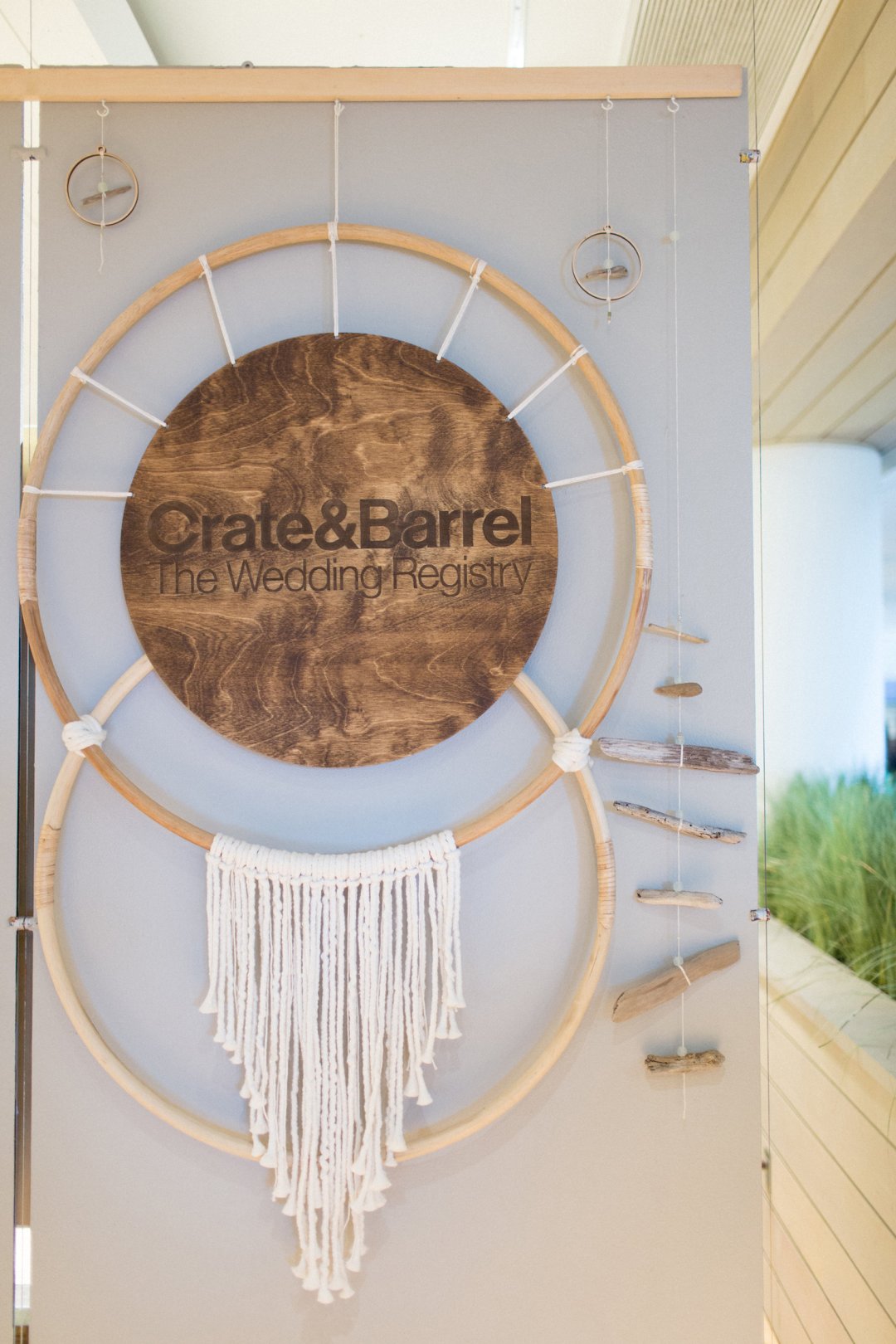 San Diego Event
What is your favorite piece of advice for couples, as it relates to their wedding?
Christy of To La Lune Events (San Diego): Your wedding day doesn't have to be reflective of any other wedding you have ever been to. You can truly create this day to be any way you wish. Not a fan of traditional pieces like a bouquet/garter toss, cake cutting, send-off, etc.? Then scrap them! If your ideal evening is being surrounded by those you love, sharing memories, laughs, and enjoying a delicious meal, then why bother forcing in a traditional piece that ultimately doesn't feel natural to you two? This also applies to design! Just because one wedding you attended was dripping with orchids and chandeliers in a hotel ballroom, it doesn't mean you can't have an outdoor celebration under the stars, with a gypsy jazz quartet, and s'mores! Design your wedding day around what makes you two happy and feels natural.
Simply put, the best part about coming to a Private Registry Event is that it is so much more than creating your registry. The expert knowledge, product demonstrations and inspiration make it worth setting your alarm for Sunday morning. Don't worry, there is coffee, pastries and much more in store for you and your fiance. Don't miss out on all the fun. Find a Private Registry Event near you.
Boston Private Registry Event Vendors
Planner: Always Yours Events / Catering: Russell Morin Catering and Events / Florist: True Vine / Photography: Elizabeth LaDuca / Makeup Artist: Claudia Moriel (Style @ Work) / Calligraphy: Posh and Prep
Chicago Private Registry Event Vendors
Planner: Shannon Gail Weddings and Events / Catering: Paramount Events / Photography: Kent Drake Photography / Entertainment: Beat Mix Entertainment / Calligraphy: EJD Designs / Beauty: Sonia Roselli Beauty / Videography: Imagination Designers / Photo Booth: Slo Moe Photo Booth / Bakery: Elysia Root / Florist: A Stem Above / Groom's Apparel: The Black Tux
Houston Private Registry Event Vendors
Planner: Two Be Wed / Photography: Dana Fernandez Photography / Videography: >Sculpting With Time / Florist: Bramble and Bee / Calligraphy: Nib and Pixel / Catering: Cherry Pie Hospitality / Catering: Cafe Natalie / Desserts: Maple and Love / Cake Designer: Sugary and Chic Cake Boutique / Coffee: Java Pura / Bridal Fashion: Mia Bridal Couture / Beauty: Butter Artistry / Entertainment: Unique Style Productions
San Diego Private Registry Event Vendors
Planner: To La Lune Events / Photography: Jen Wojcik Photography / Multimedia Design: Peanut Press Creative / Florist: Native Poppy / Catering: Root Cellar Catering Co. / Bakery: Home Bakeshop / Photo Booth: Flickwell / Healthy Living Coach: The Good Life / Videography: Audrey Alba Films / Nail Salon:  Hello Birdie Nail & Lash Lab / Hair Salon: The Lab Salon / Macrame: Rachel Crooks / Custom Candy: Sugarfina / Groom's Fashion: The Black Tux
Seattle Private Registry Event Vendors
Planner: Simply by Tamara Nicole / Cake Design: Lilac Cake Boutique / Beauty: Yessie Libby / Photography: Blue Rose Photography / Custom Invitations: Dahlia Press / Catering: Ravishing Radish Catering / Coffe: Slate Coffee / Videography: Denver Nathan / Calligraphy: Letters by Ellen / Bridal Fashion: The Dress Theory / Photo Booth: The SnapBar  / Entertainment: Side One / Florist: Botanique