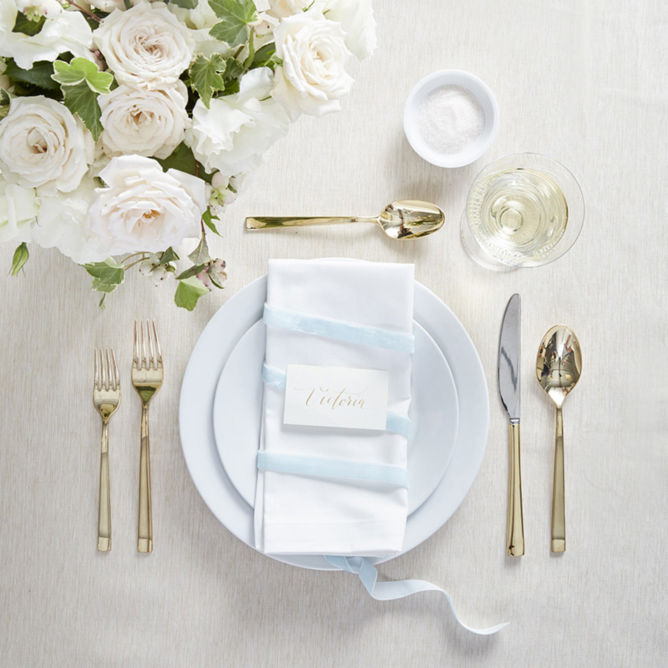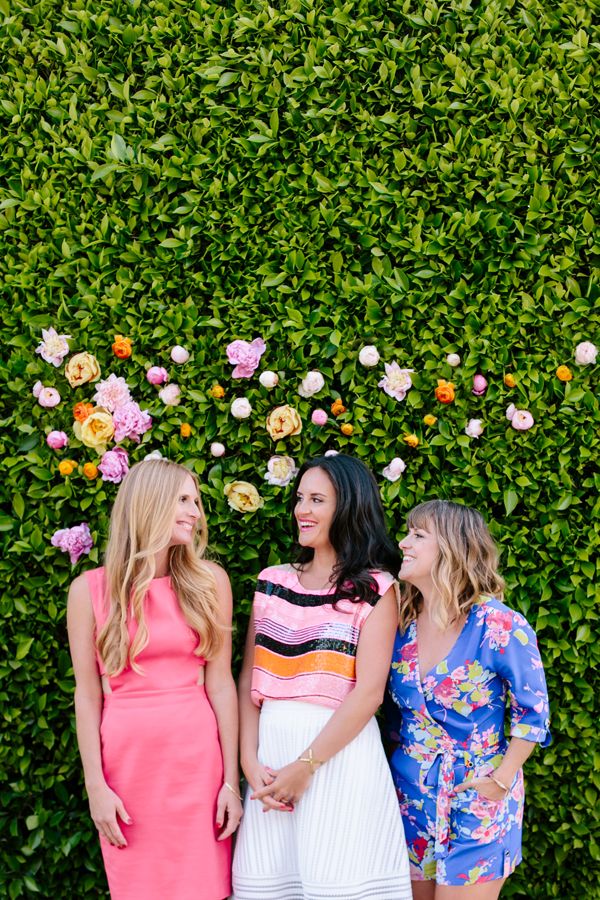 100layercake.com
We're happy to announce an exclusive partnership with 100 Layer Cake—a beautiful destination for wedding inspiration.
Every month, they'll show us the creative ways they celebrate life's special occasions with their favorite Crate and Barrel registry items.
There are sooooo many choices when it comes to selecting the dinnerware for your Gift Registry. Endless colors and patterns and details to choose from! But can we tell you a little secret? You can't go wrong with an elegant white place setting. It's the perfect canvas for any style you choose in the years to come as a hostess (or host!), and we promise you'll never be sad to have a cupboard full of classic white dinnerware even as your personal style evolves. We've taken the Aspen dinner plate (a great choice for building your own registry) and styled it six different ways to show six different styles that are en vogue at the moment.
Modern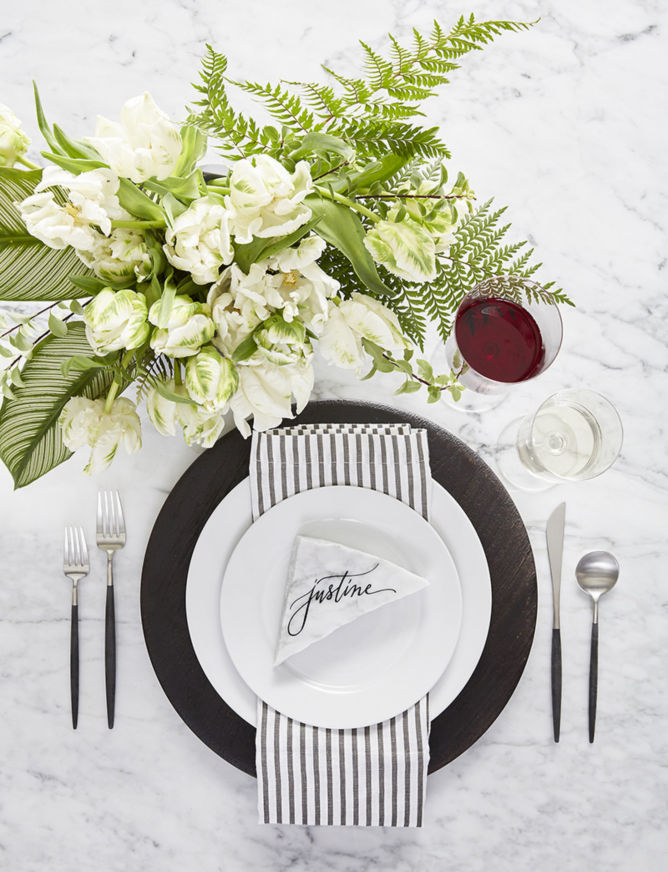 We love the look of black and white for a modern place setting that makes a big statement. Choose the elegant Aero Flatware, along with the black Evans Charger and you're sure to have a conversation piece at your first dinner party. Think red lipstick and a LBD for the hostess!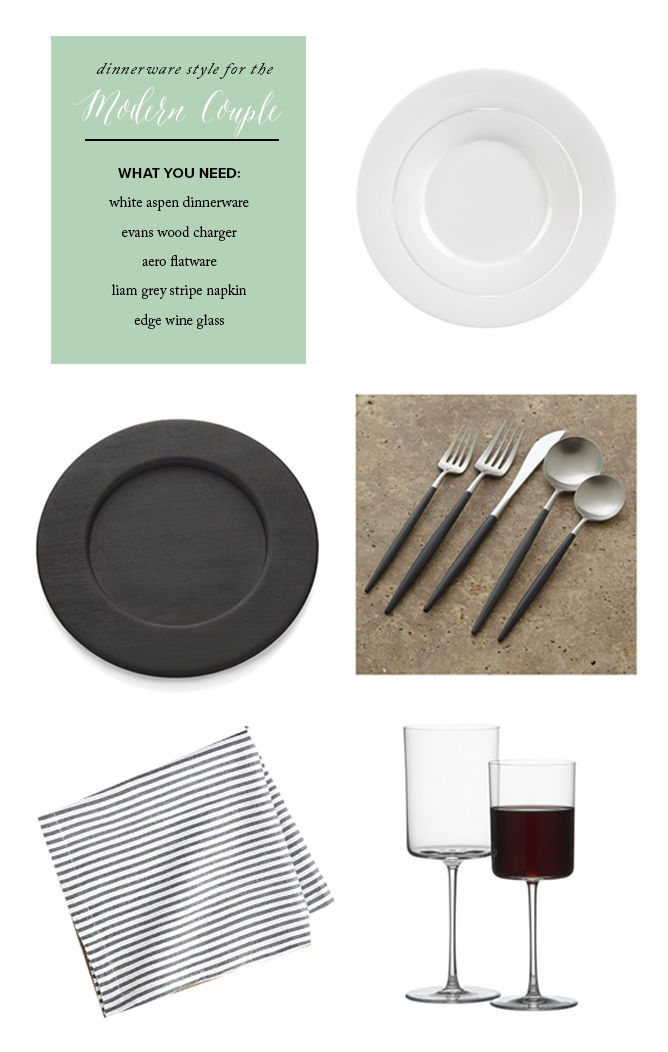 White Aspen Dinnerware / Evans Wood Charger / Areo Flatware / Liam Grey Stripe Napkins / Edge Wine Glass
Classic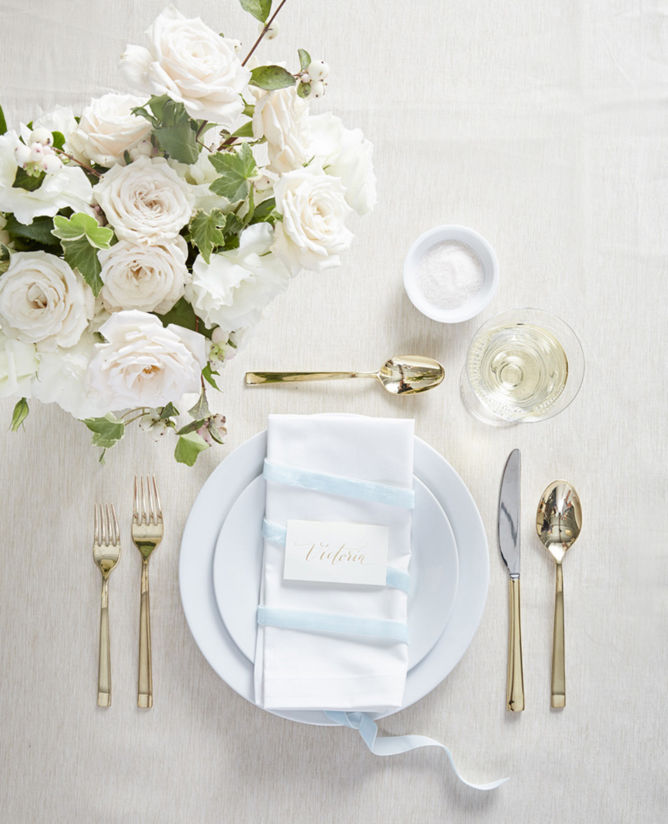 Then there's sweet Classic. Perfectly timeless and romantic, we love the touch of gold in the stunning Emory flatware and the French Wine Glass, paired with a soft velvet ribbon to tie this beauty together.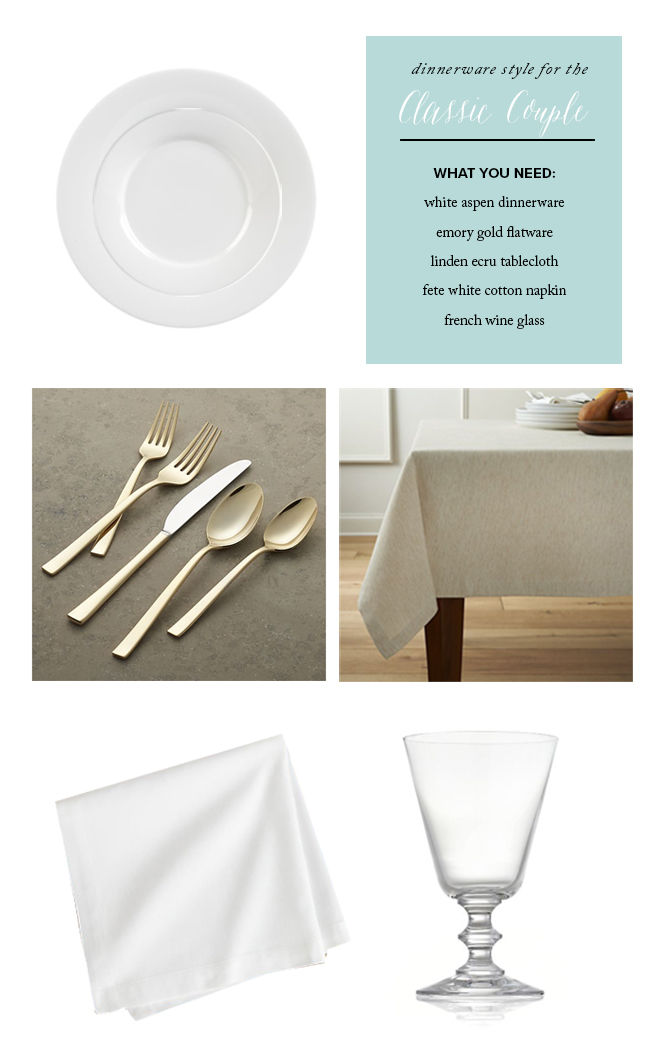 White Aspen Dinnerware / Emory Gold Flatware / Linden Ecru Tablecloth / Fete White Cotton Napkin / French Wine Glass
Casual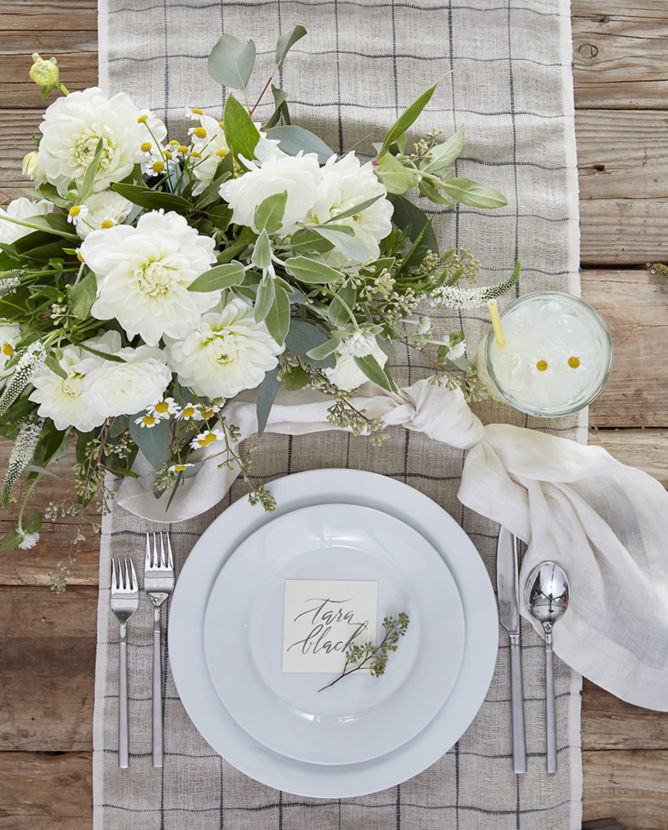 And finally a casual picnic vibe in a more formal setting. It's such a cutie! For this style we recommend a modern grid runner, light linen napkins, and (of course) a big glass of chamomile lemonade served in the large working glass to dress down the more polished look of the Aspen plate.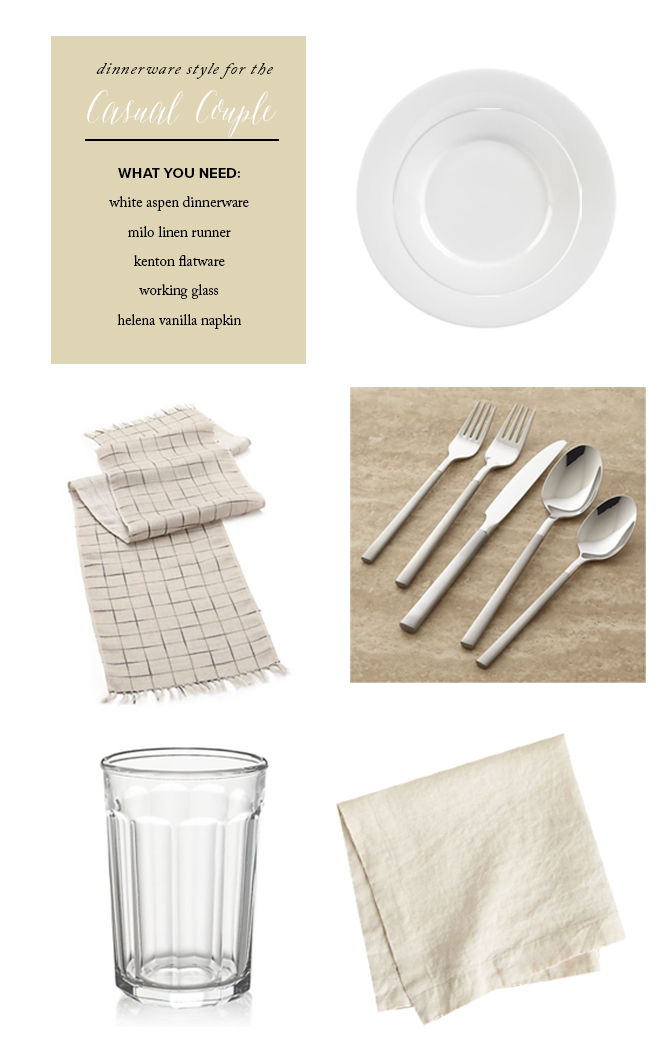 White Aspen Dinnerware / Milo Linen Runner / Kenton Flatware / Working Glass / Helena Vanilla Napkin
Amazing how much a plate can change when paired with different pieces. And if you love all the styles, we don't think it's such a bad idea to register for options when creating your ideal registry. *wink*
Pop over to 100 Layer Cake to see three more white place setting ideas: Bohemian, Glamorous, and Rustic. So much good inspiration for building your Gift Registry.