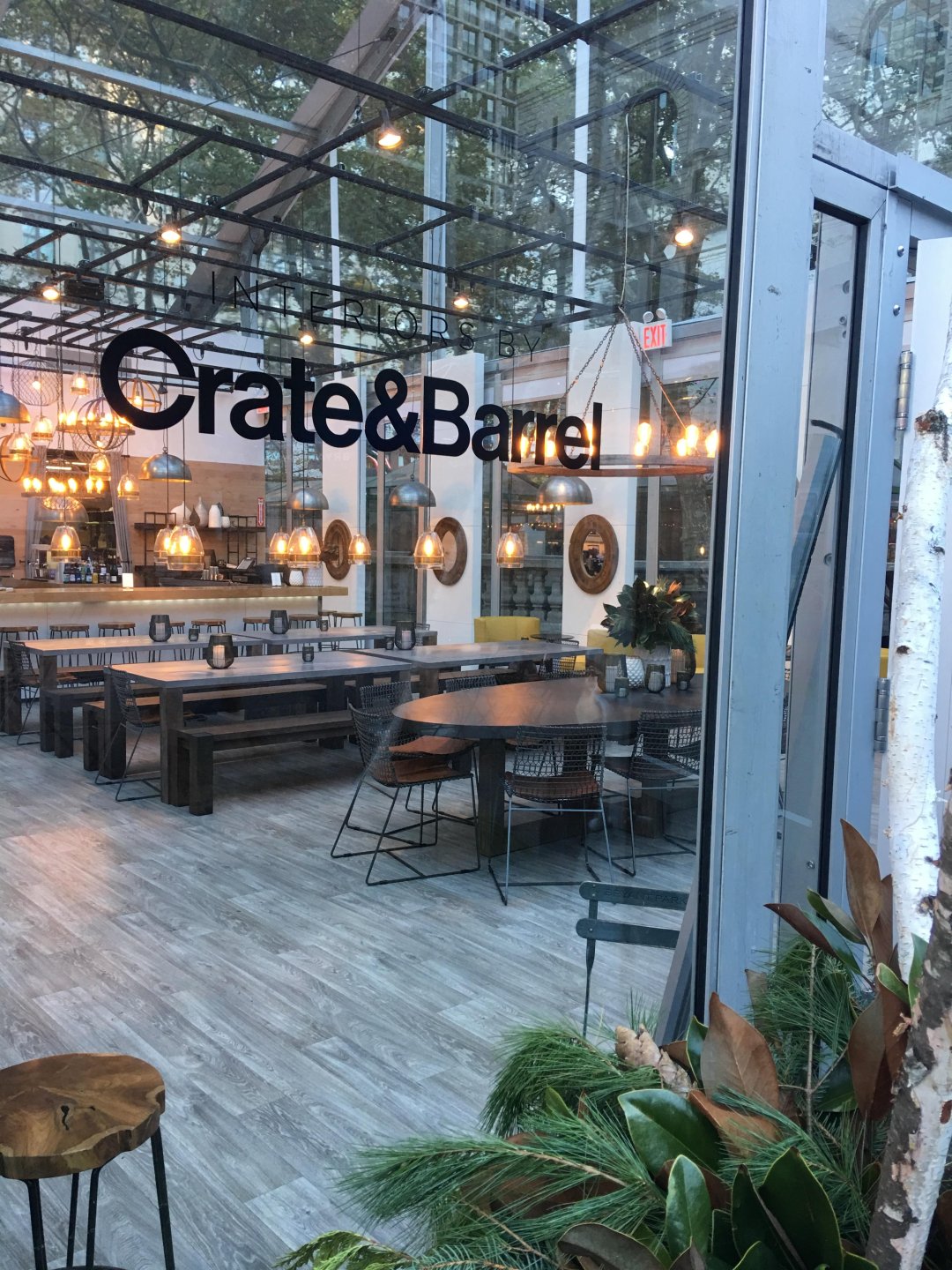 crateandbarrel.com
At the end of October, we celebrated the launch of a Crate and Barrel first, a pop-up restaurant space at Winter Village at Bryant Park called Public Fare, Interiors by Crate and Barrel. Created in collaboration with Danny Meyer's Union Square Hospitality Group, Public Fare, Interiors by Crate and Barrel is a casual dining destination for tourists and city-dwellers alike.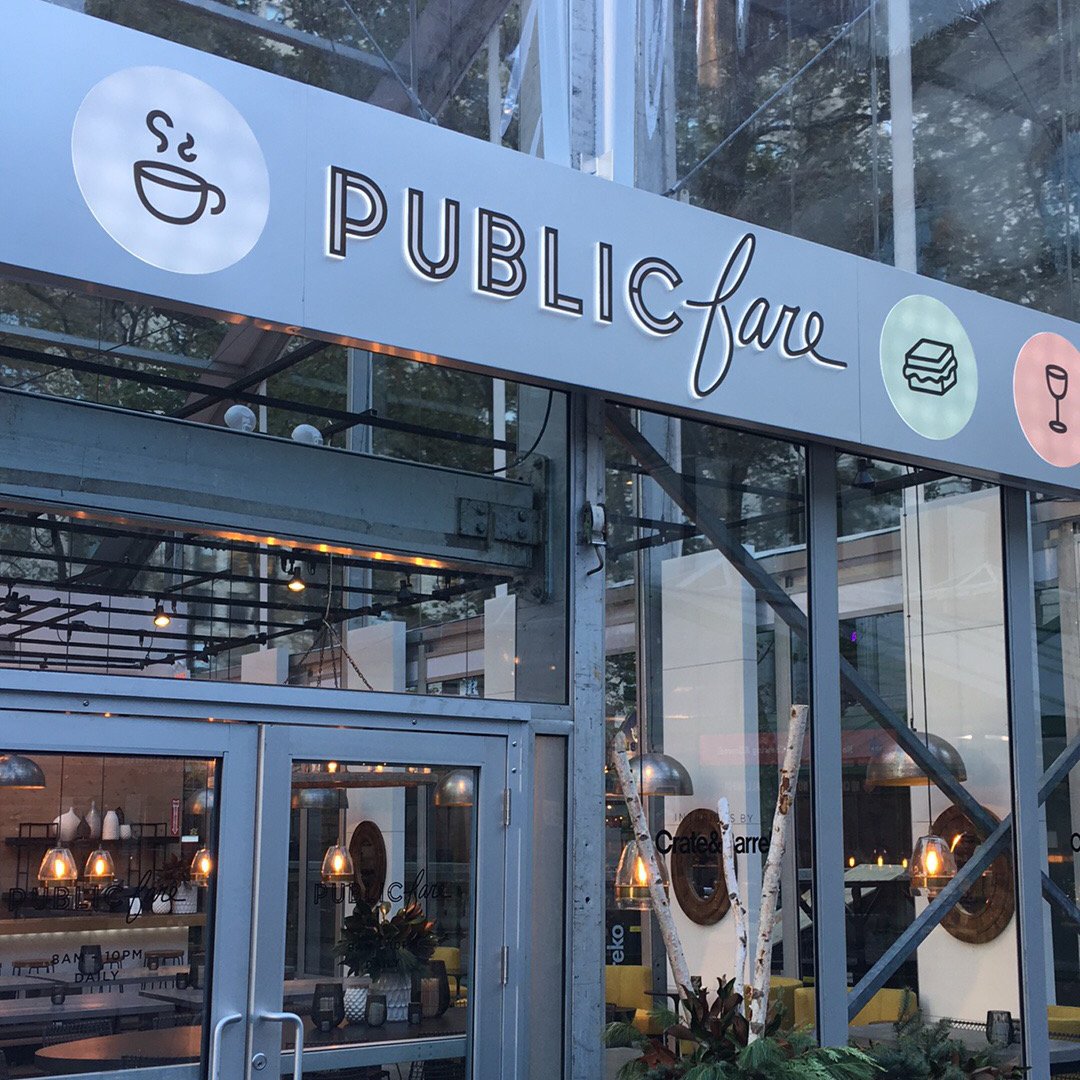 Located just behind the New York Public Library and just blocks from Times Square, in Midtown Manhattan, Winter Village at Bryant Park is a favorite outdoor destination for winter shopping, dining and entertainment. During the holidays, Winter Village hosts a European inspired open-air market that features everything from apparel and artisanal food to jewelry and decorative goods.  The Holiday Shops, housed in custom-designed "jewel box" kiosks located along the park's terraces, are open to the public from October 29, 2016 to January 2, 2017. Further, in celebration of the winter season, Bryant Park entertains the public with a Winter Carnival in February that features an outdoor winter brewhouse, curling lessons and more! Adding to its appeal the Winter Village also features the city's largest free ice rink.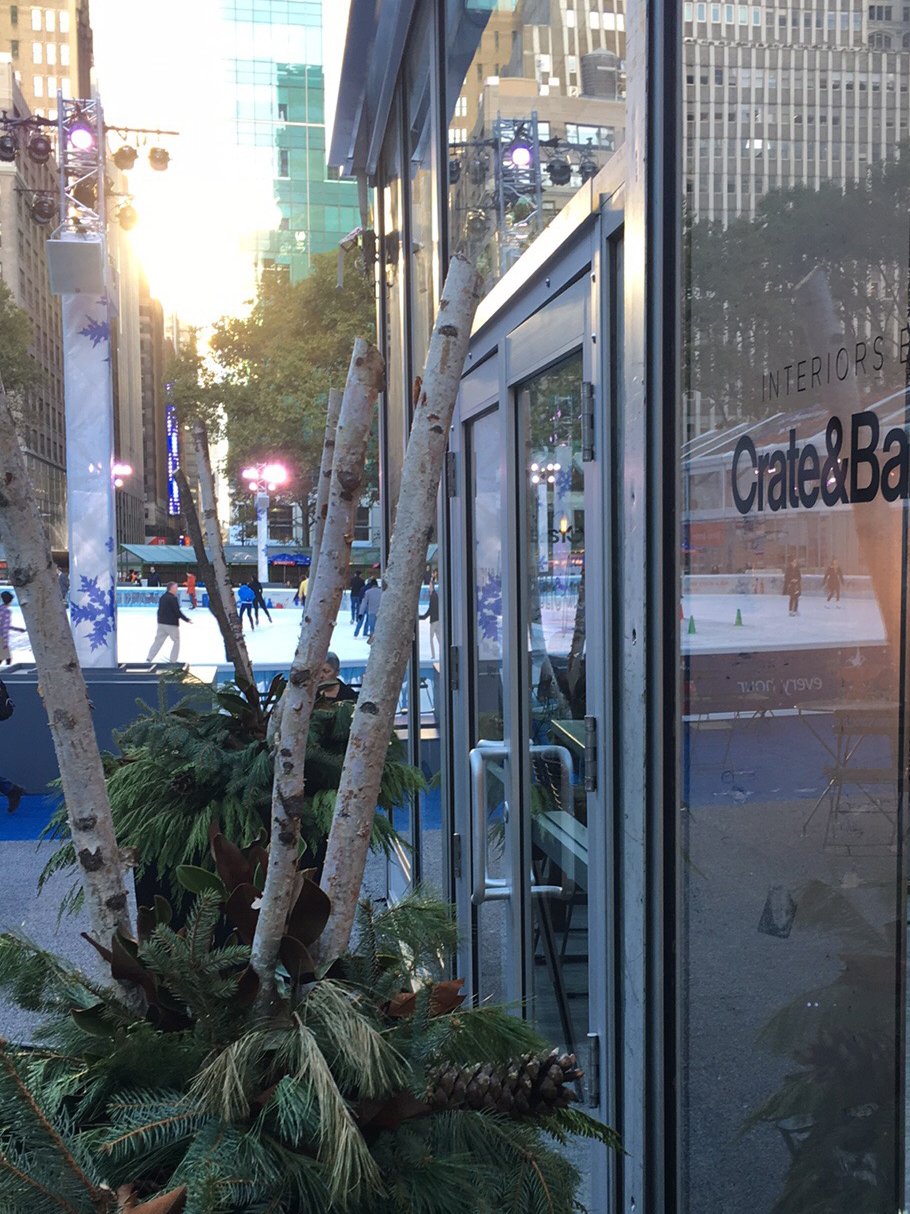 Nestled at the northeast corner of the ice rink, Public Fare, Interiors by Crate and Barrel will be open daily from 8:00 a.m. to 10:00 p.m. from now through March 5, 2017. The restaurant serves as a coffee bar with delicious snacks and sandwiches by day and a cozy cocktail and wine bar by night. Visitors can also relax and enjoy the skaters and the skyline from the heated deck.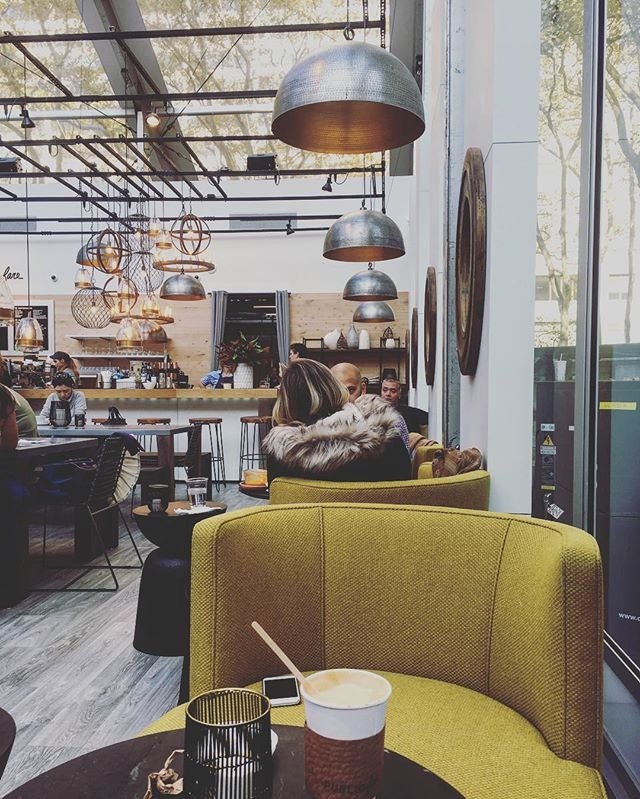 Public Fare's warm and welcoming ambiance has made it a popular meeting spot for Winter Village visitors and a frequent Instagram subject. Photo via @styledbyslava.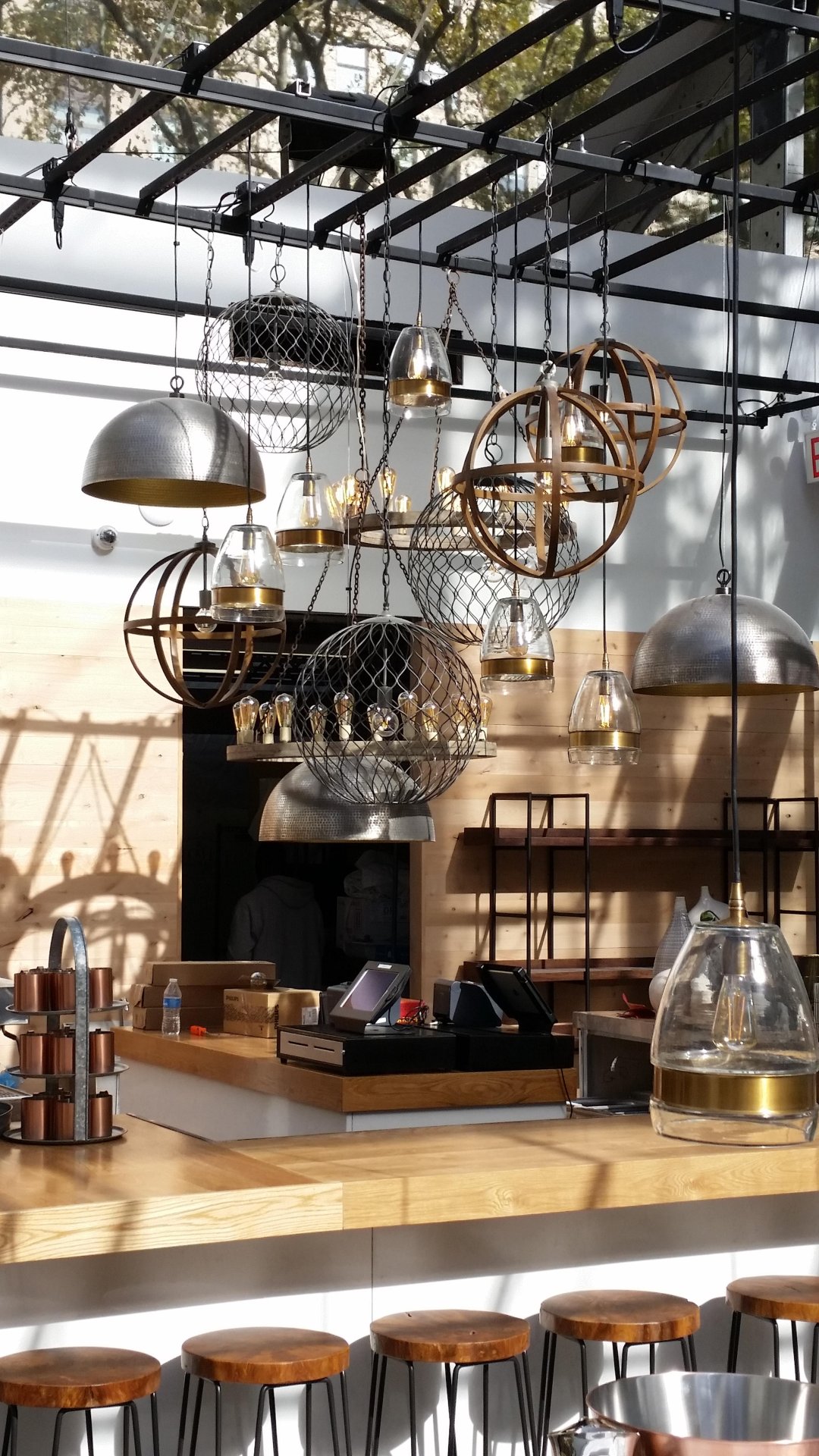 The focal point of the space is a sculptural cluster of lighting fixtures over the bar featuring our Hoyne, Rodan, Braden, Morela pendants and Geoffrey Chandelier. Another favorite design element is the cozy arrangement of Grayson Chairs clustered around Nero and Fernando Accent Tables, partnered with our Wylder Oval Wall Mirrors.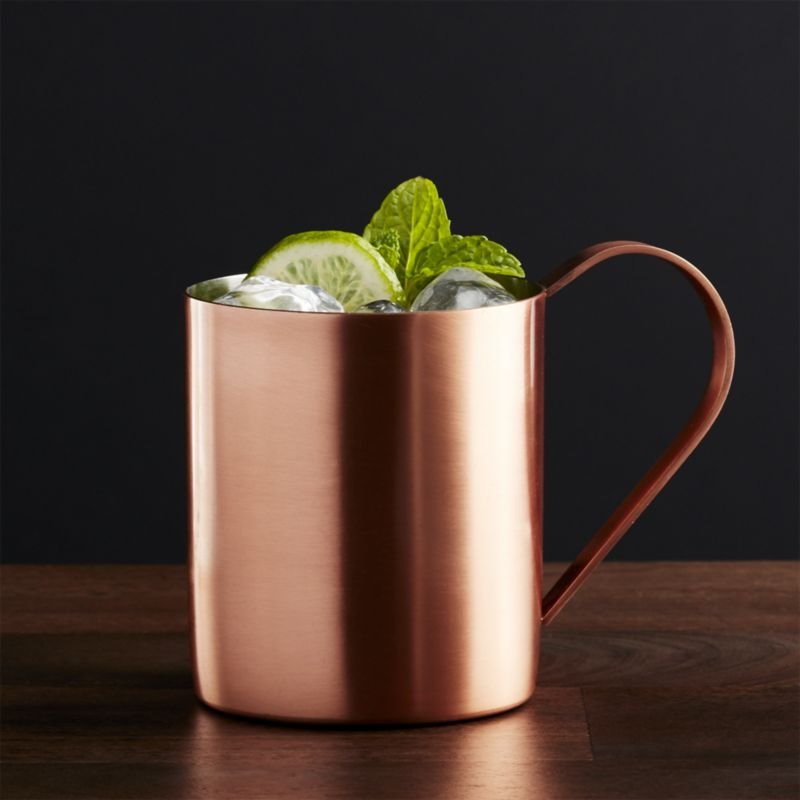 In addition to the furnishings, visitors can purchase a "Cape Cod Mule" and take home a specially packaged Moscow Mule Mug.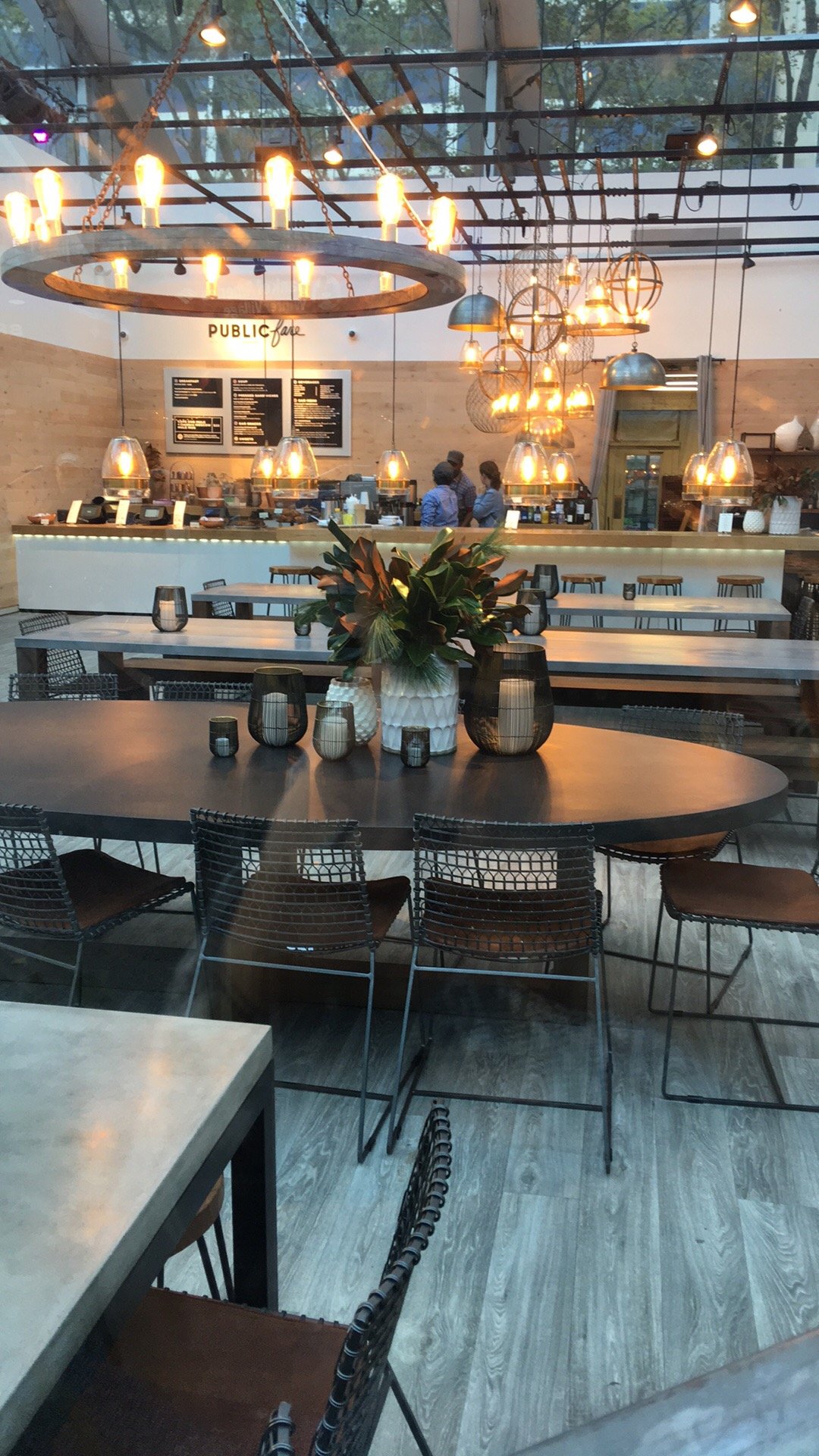 If you're in the NYC area from now until the beginning of March, we encourage you to stop by Public Fare, Interiors by Crate and Barrel, grab a bite, and take in some beautiful surroundings. Don't forget to share pictures with #cratestyle! Enjoy!