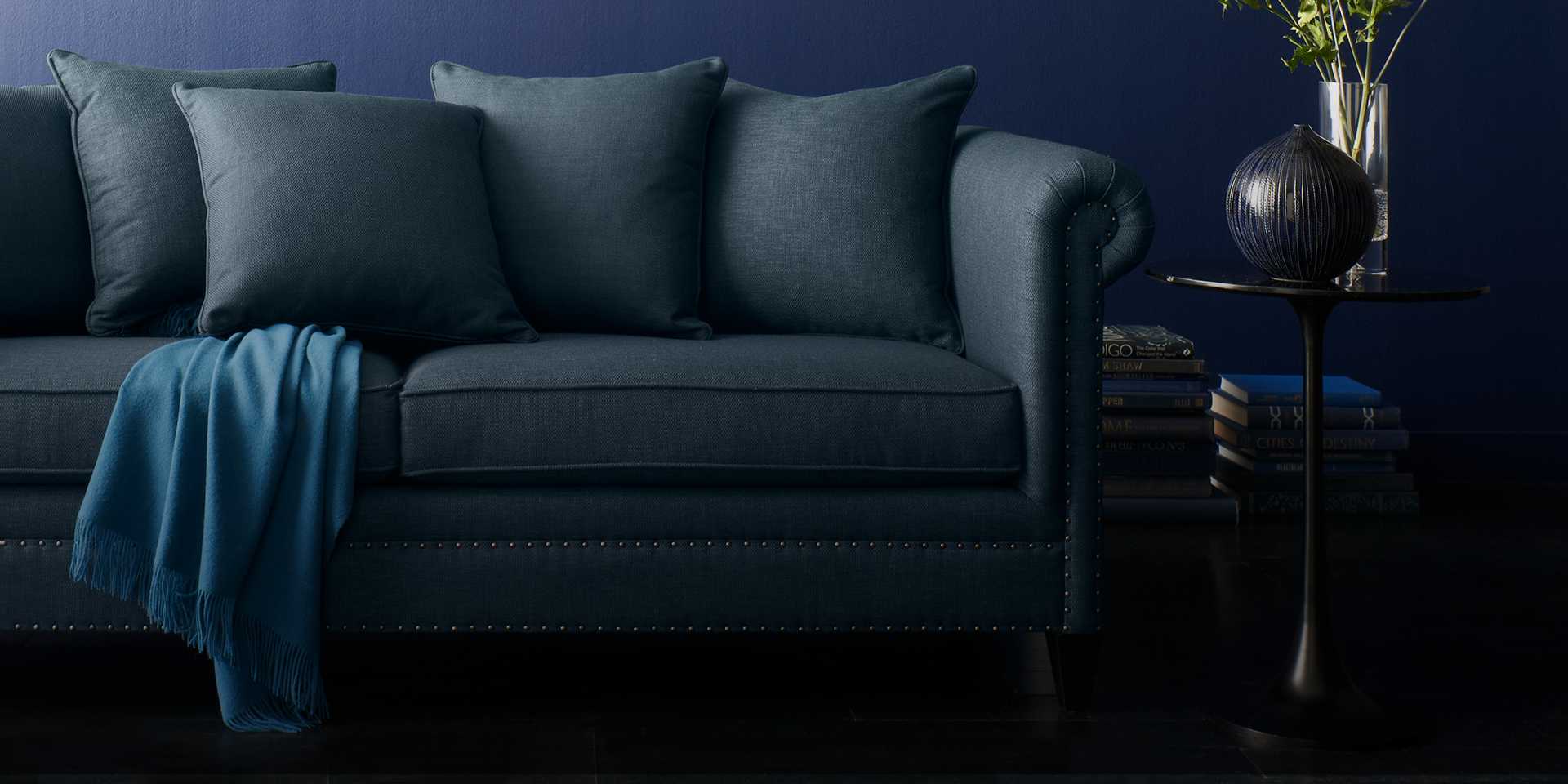 Once in a Blue Room
Every once in a while, a classic color comes back so new,
it's like seeing it again for the first time.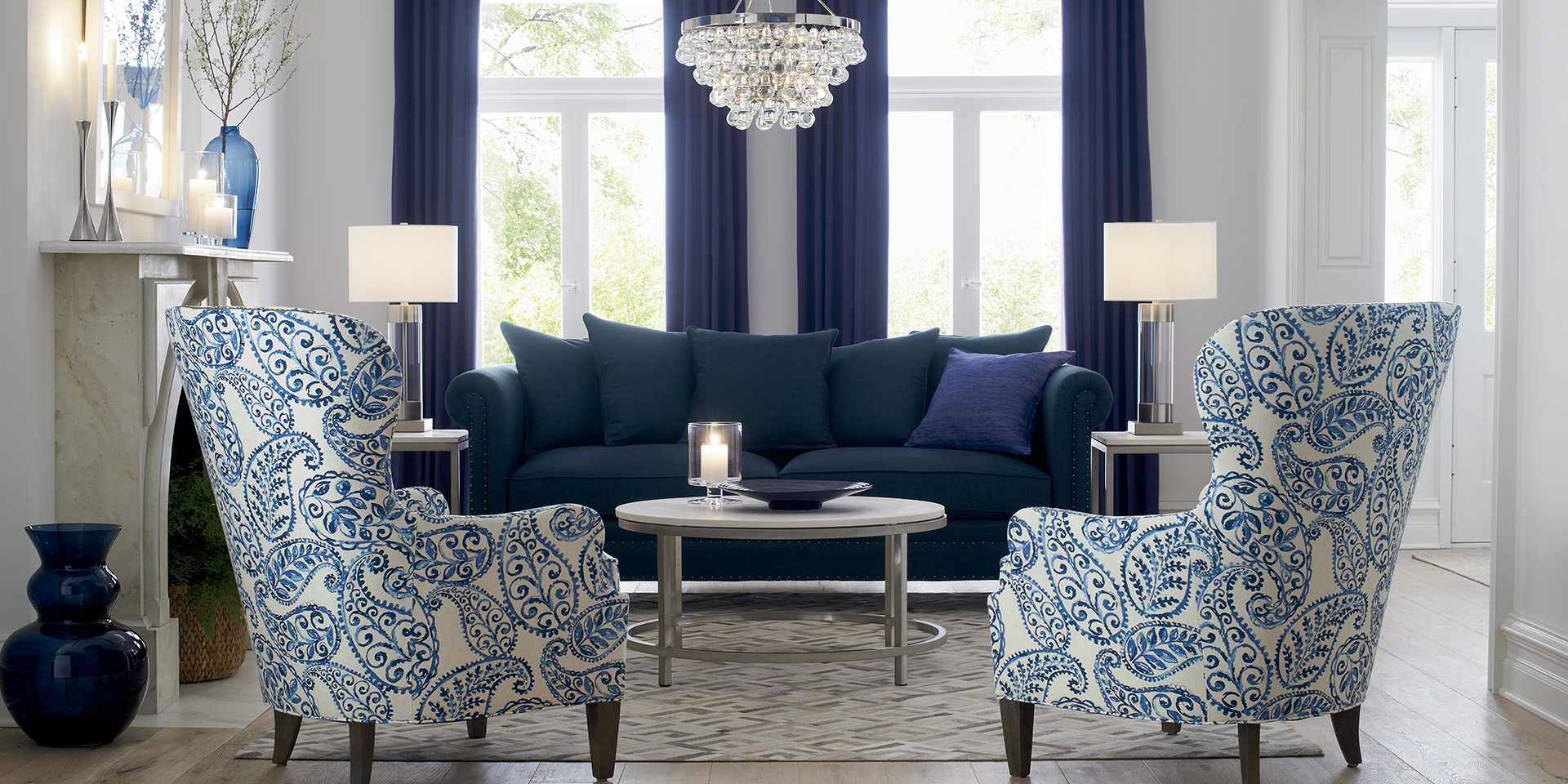 Living Room
Our Brielle chair's modern
paisley makes a statement in
swooping, swirling blue.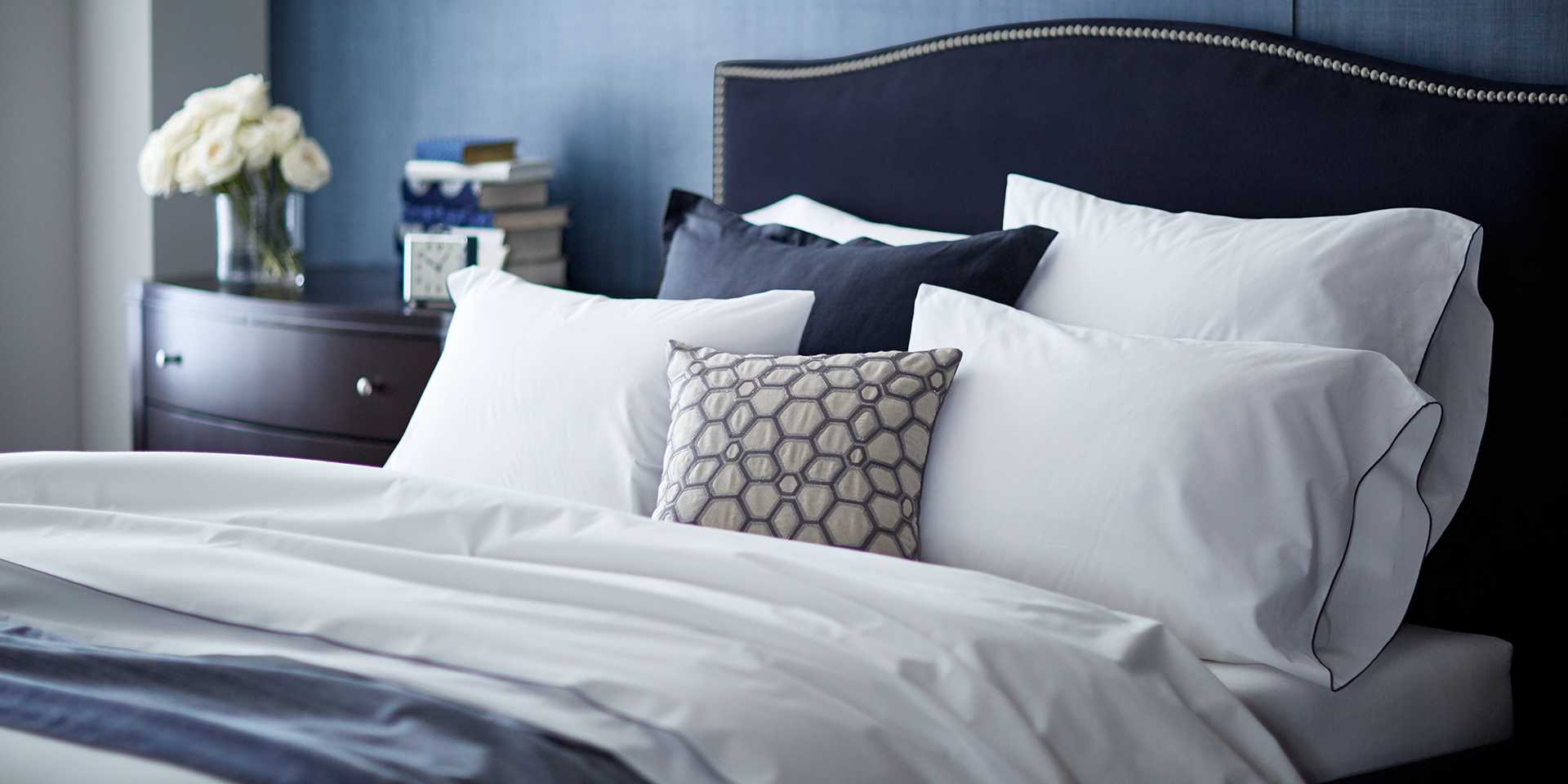 Bedroom
Crisp and confident, Colette
nails the spirit of the classic
navy blazer.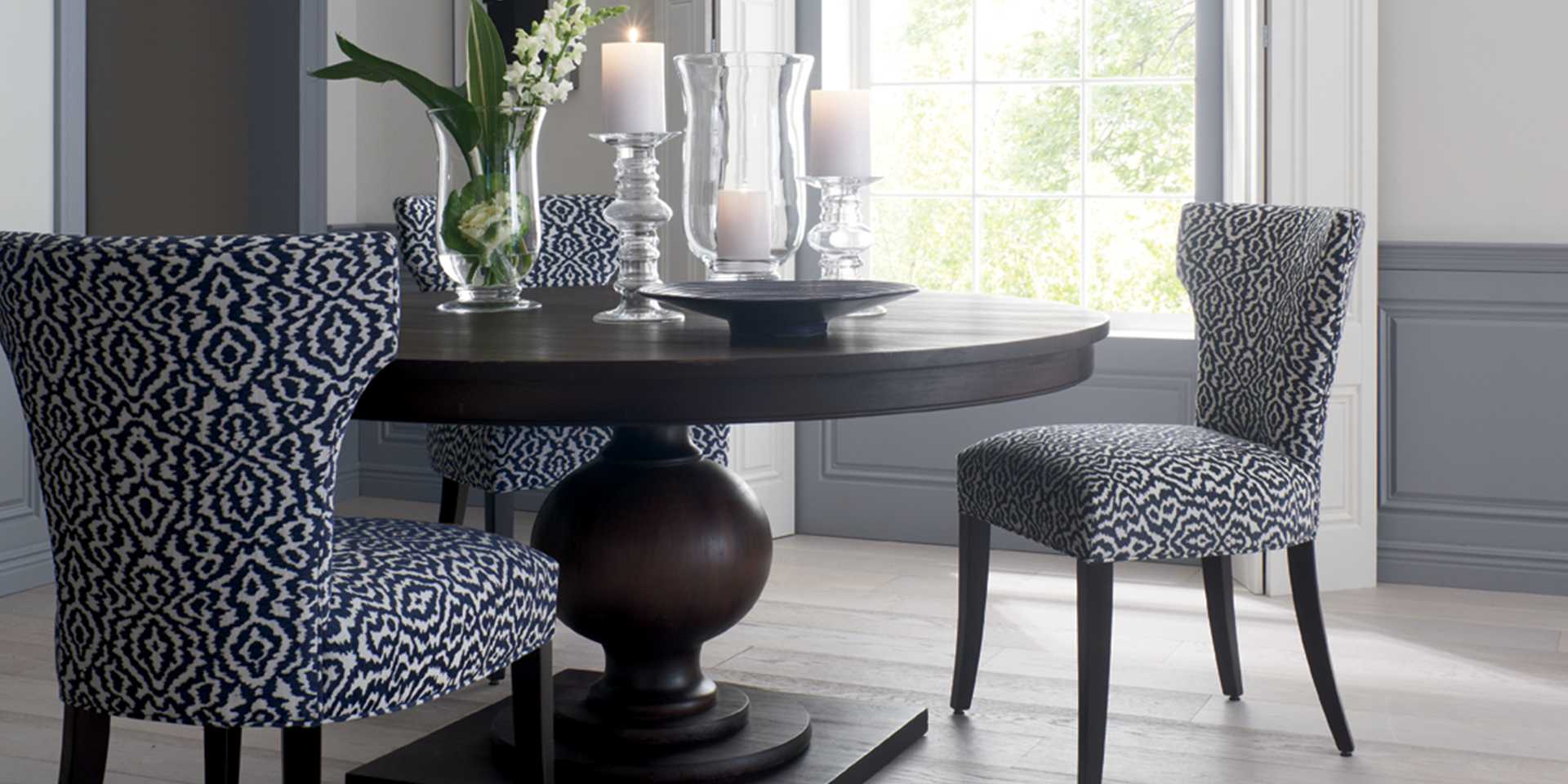 Dining Room
Bring cultural flair to the table
with dining chairs patterned
in abstract navy ikat.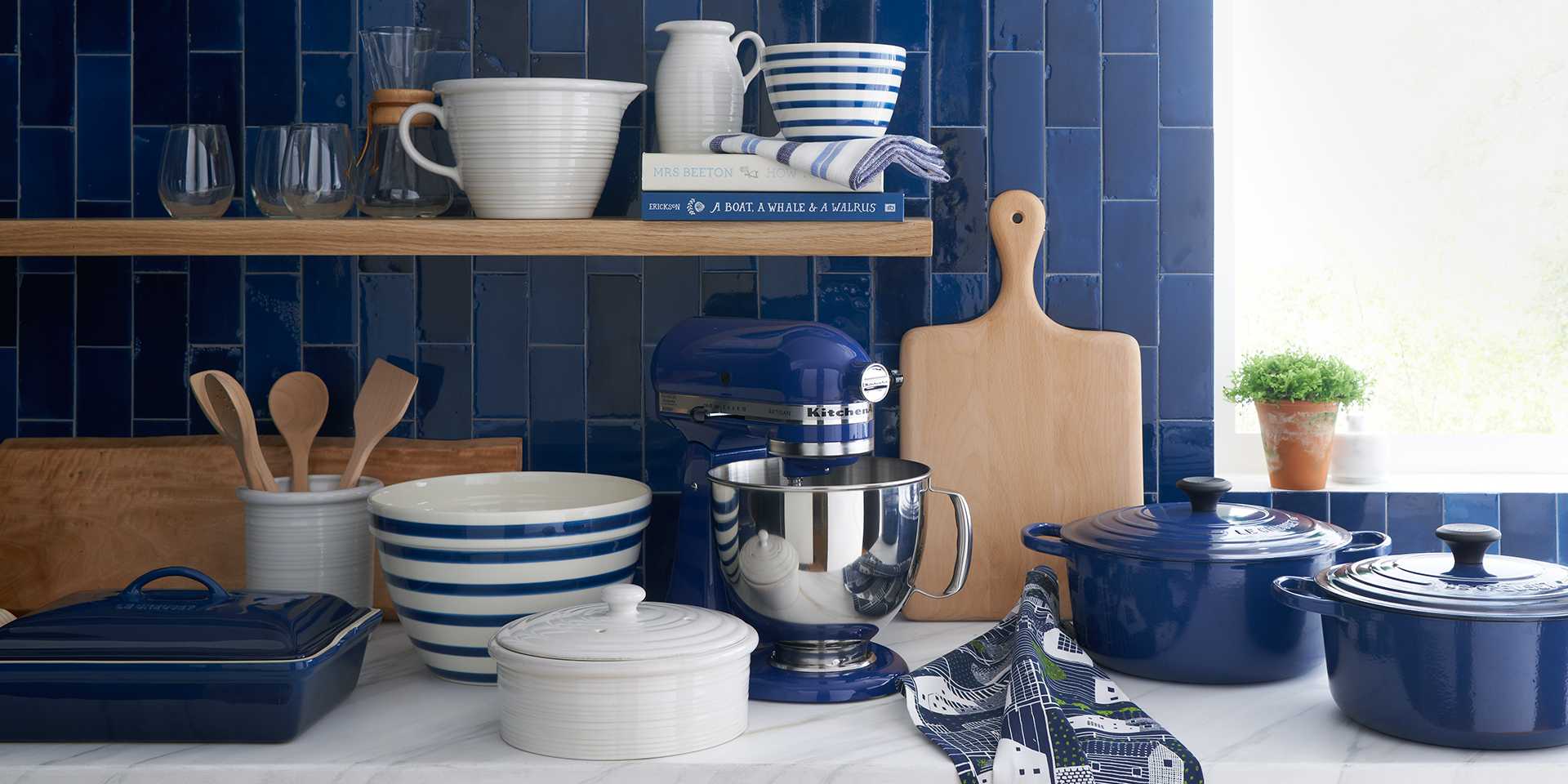 Kitchen
The signature of this blue
and white kitchen? Le Creuset®
in our exclusive color, Ink.